---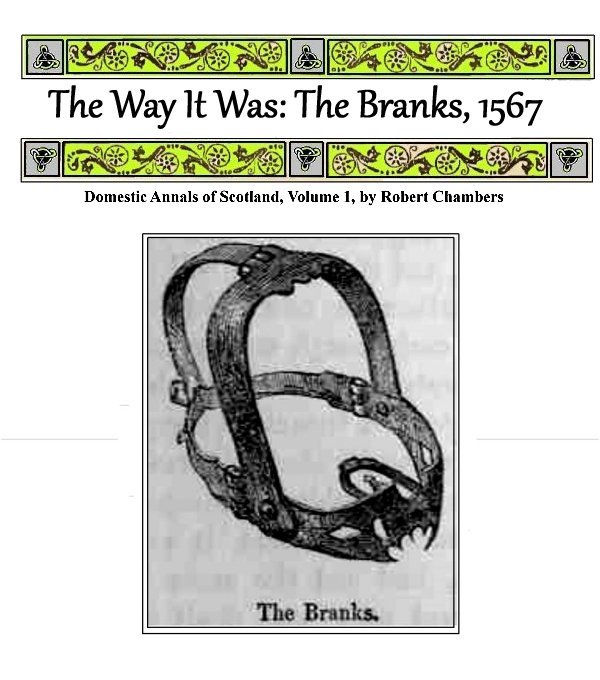 The "branks" was an instrument of punishment, torture and public humiliation. The device was an iron muzzle which enclosed the head. A bridle-bit, about 2 inches long and one inch wide, projected into the mouth and pressed down on the top of the tongue. This spike inside the gag prevented any talking since any movement of the mouth could cause a severe piercing of the tongue.

First recorded in Scotland in 1567, the branks was designed as a punishment for shrews, gossips or scolds, for women of the poorer classes whose speech was deemed "riotous" or "troublesome", and for those suspected of witchcraft. The person to be punished was placed in a public place for additional humiliation or sometimes a beating.


---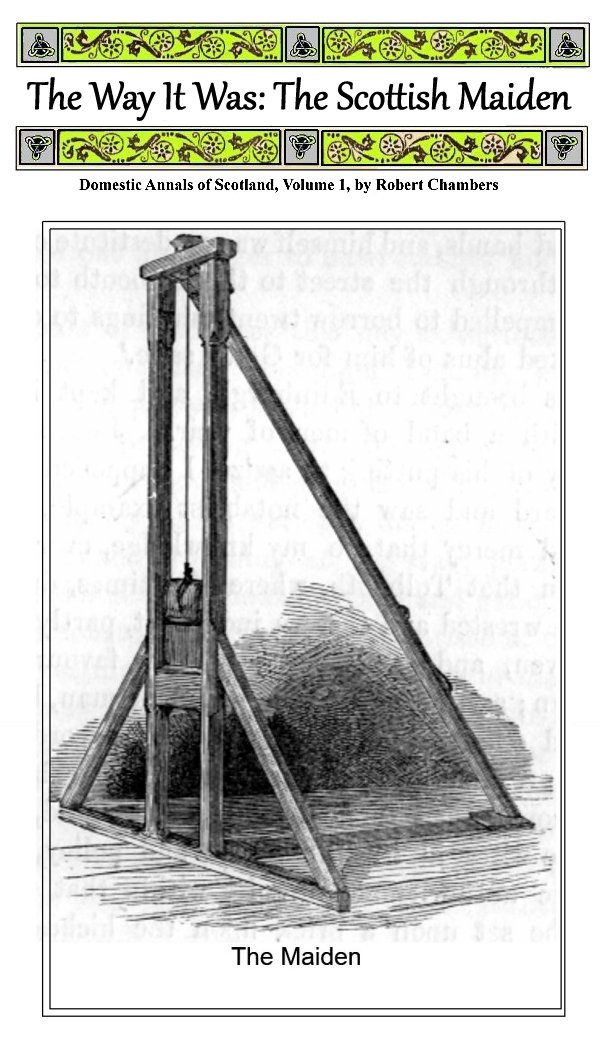 The Maiden (also known as The Scottish Maiden) was an early form of guillotine or gibbet, that was used between the 16th and 18th centuries as a means of execution in Edinburgh, Scotland. It was introduced in 1854 during the reign of Mary Queen of Scots, and was last used in 1716. Thus, it long predates the use of the guillotine during the French Revolution.

By 1563, the sword used for executions in Edinburgh had worn out, and in February of that year funds were used to obtain the loan of a sword for a beheading. After this, the Maiden was ordered to be constructed. The oak frame was made by carpenters Adam and Patrick Shang and George Tod. Andrew Gotterson added the lead weight to the blade.

The first execution on record was that of Thomas Scott of Cambusmichael on 3 April 1565. The Maidem, stored at Blackfriars, could be readily assembled for moving to various locations or dismantled for storage again.
---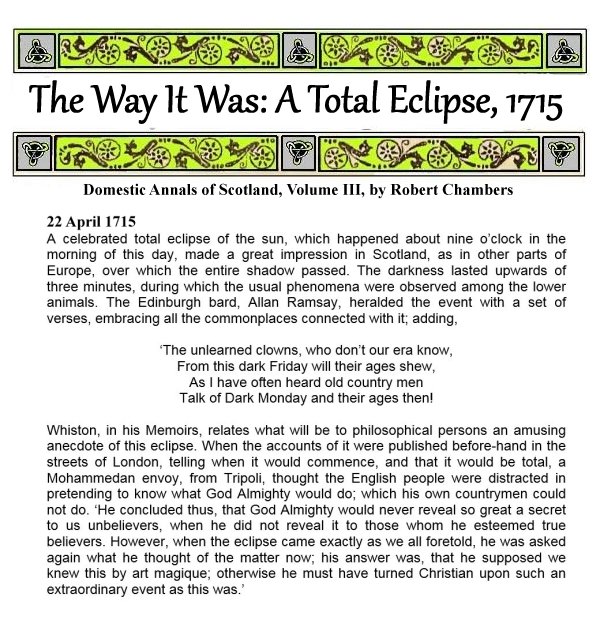 ---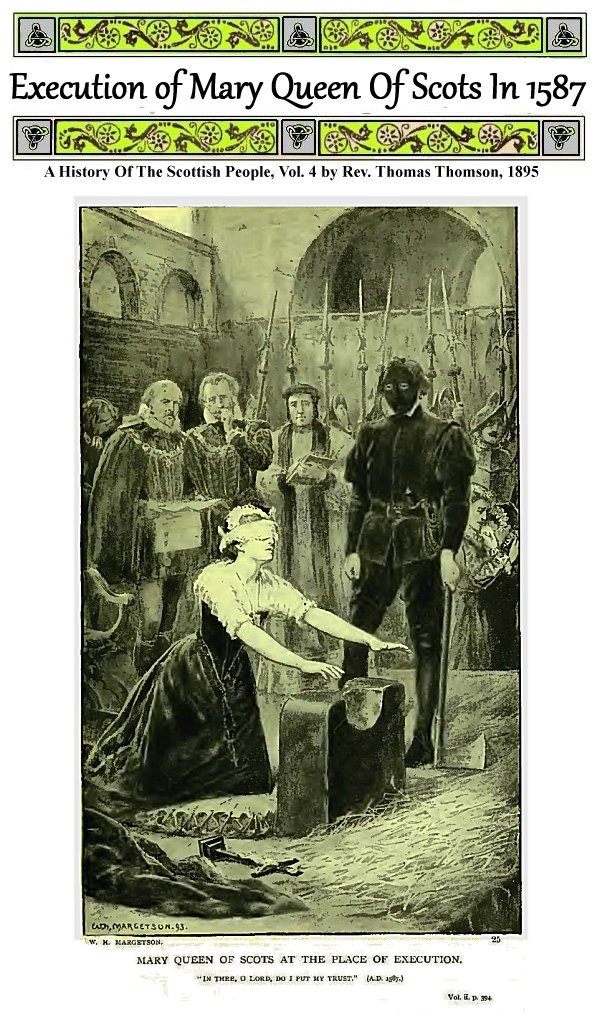 ---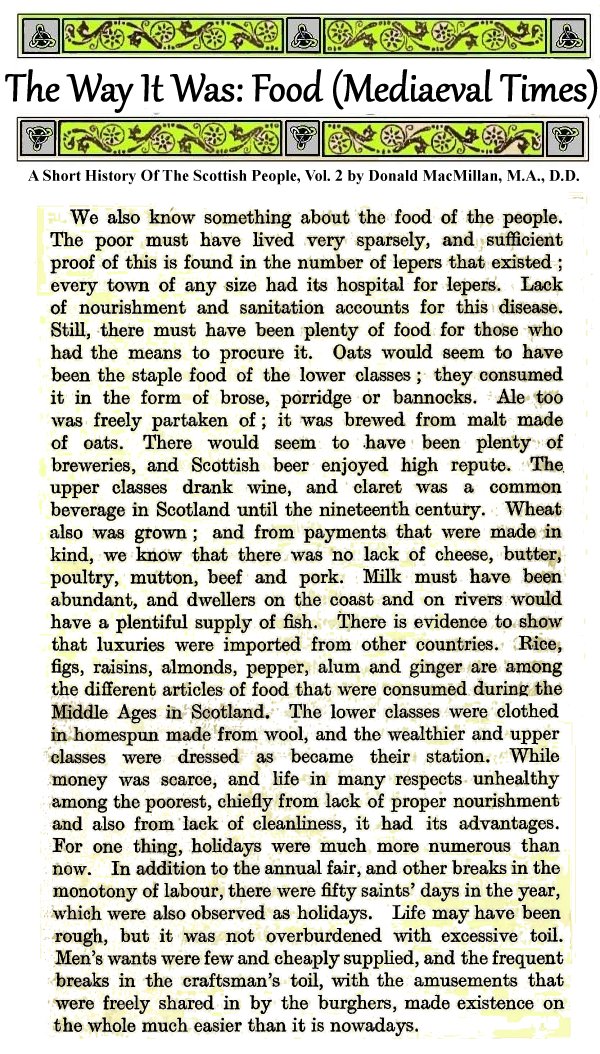 ---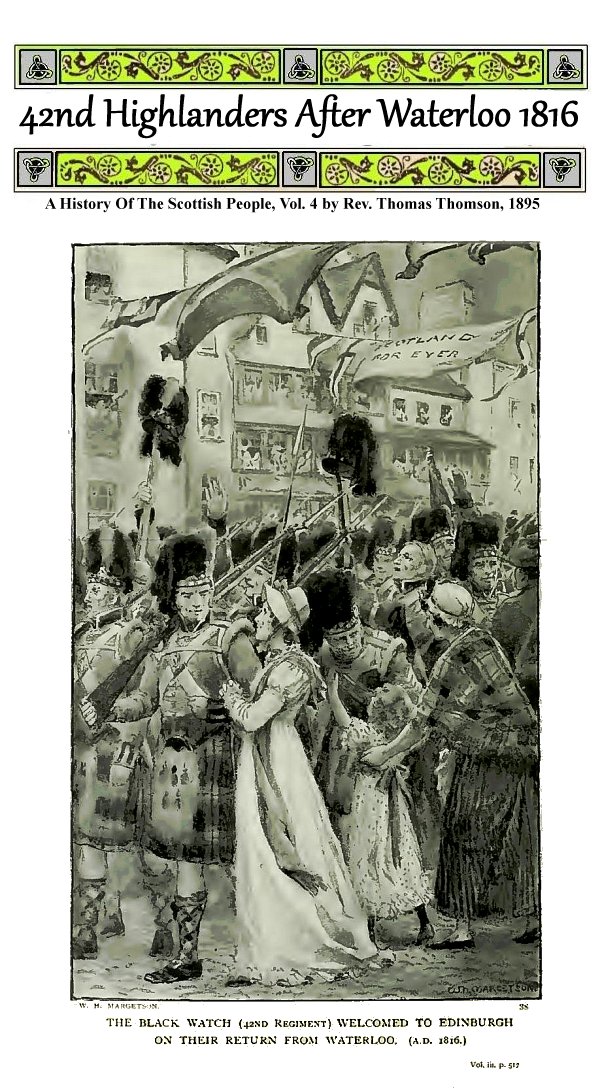 ---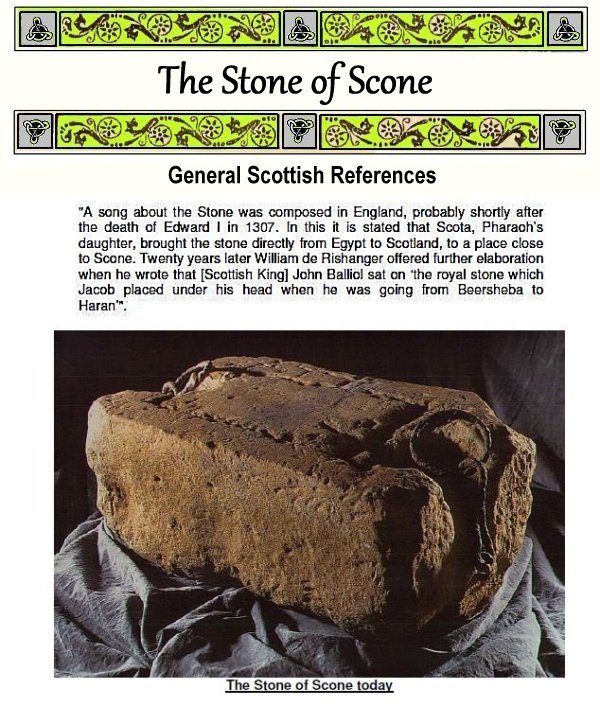 ---