74TH ANNUAL ROSS FAMILY REUNION
Click on the thumbnail photo to obtain a larger version.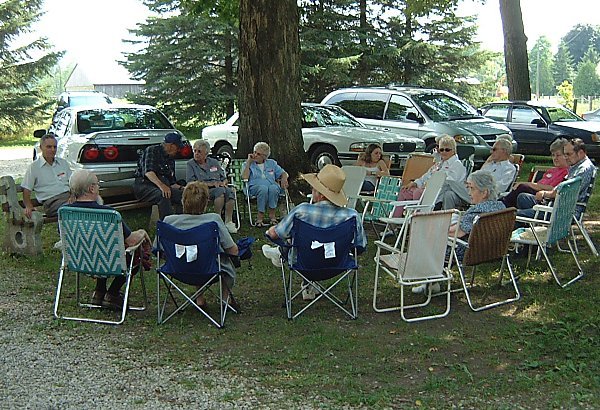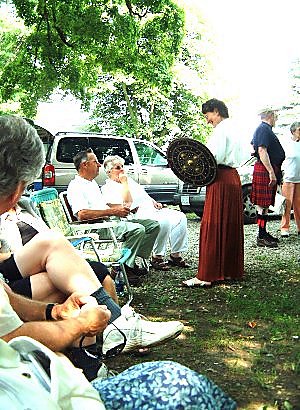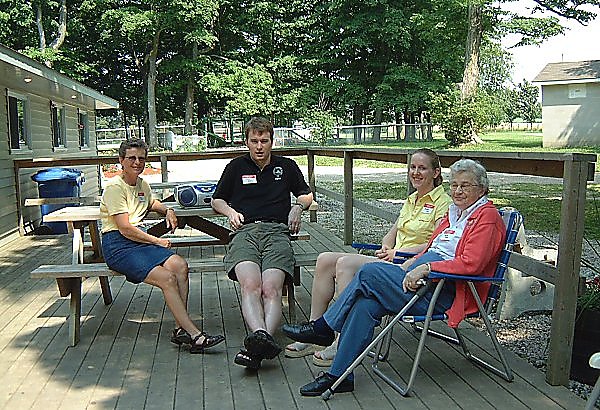 While the Luncheon Committee, Phyllis Romphf and Eleanor Ross, set up the buffet table inside the pavillion, ... and the Sports Committee (David Romphf) prepares the outdoors events, our cousins in the surviving branches descended from Alexander Ross and Margaret Noble have the opportunity to celebrate the reunion and participate in other ways.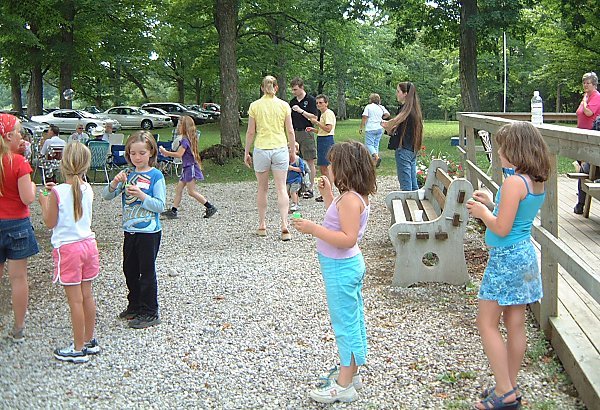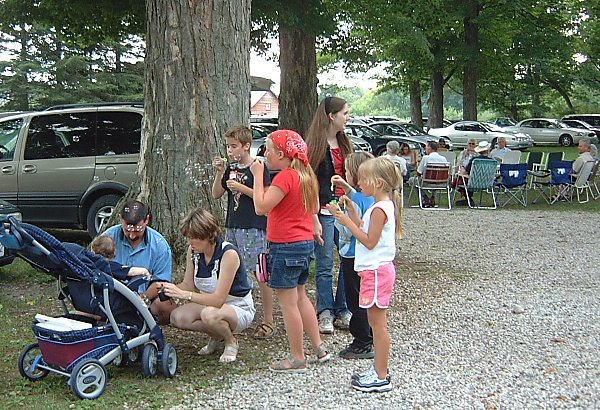 The youngsters have returned from the baseball diamond and playground. All children win a prize; this time it is a soap bubble toy.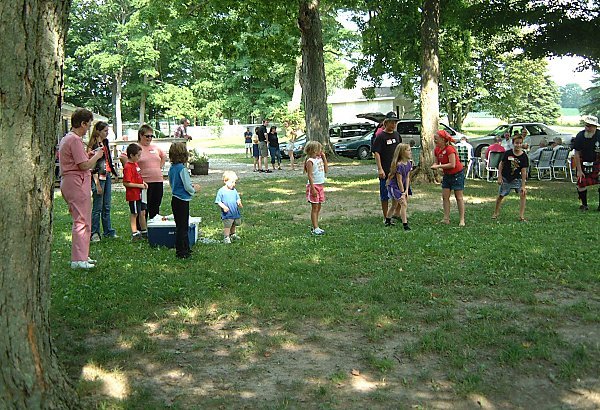 Let the race begin! Oooooops! Who is that sneaking into the line-up at the right?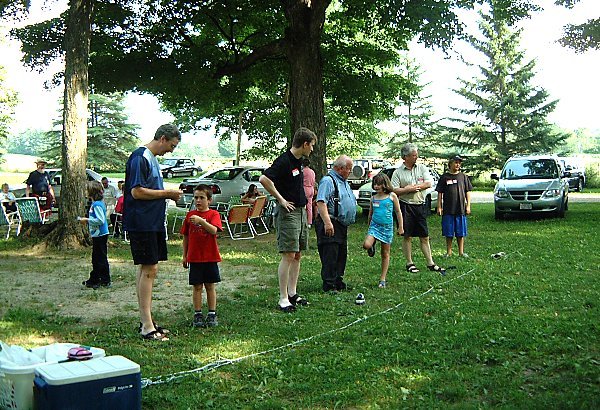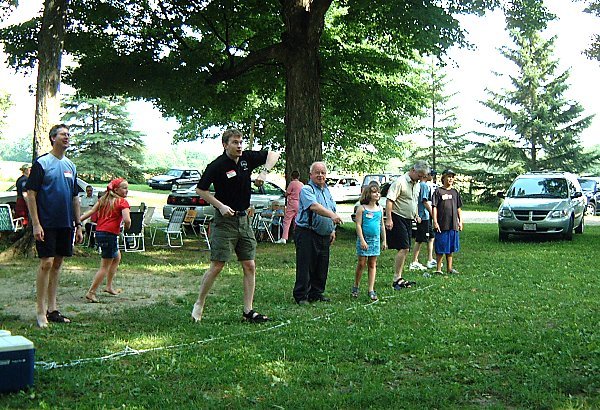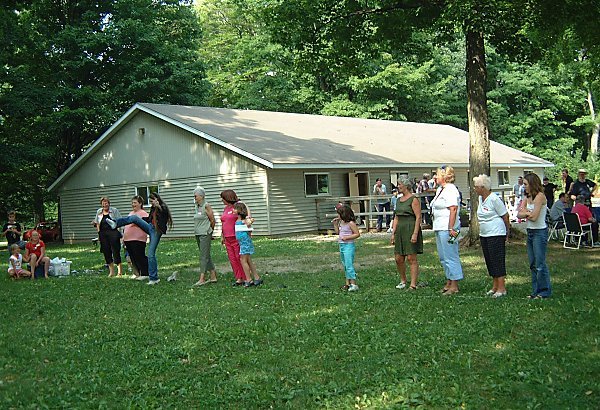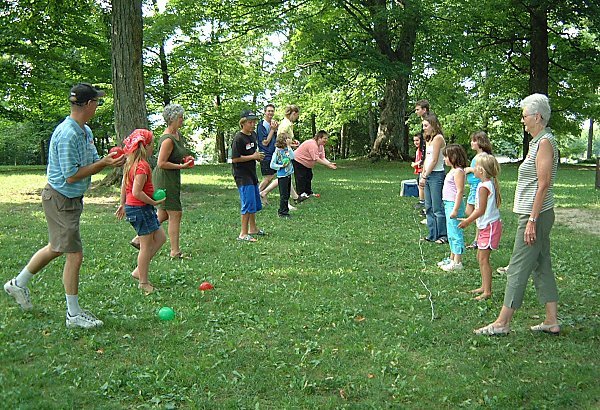 The Men's and Ladies' Shoe Kicking Contest as well as the Water Balloon Toss are popular favourites each year.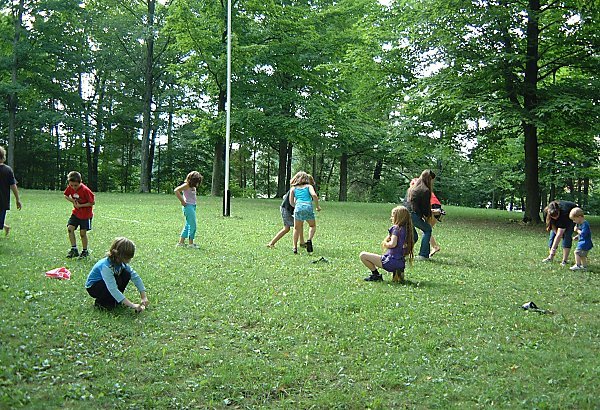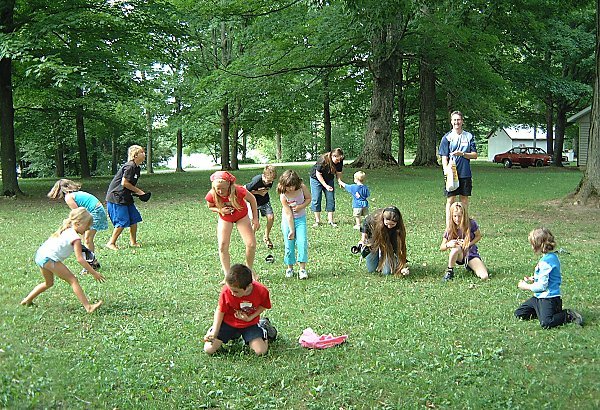 As stated, no youngster goes home without a prize. Even the youngest gets some help during the Candy Hunt.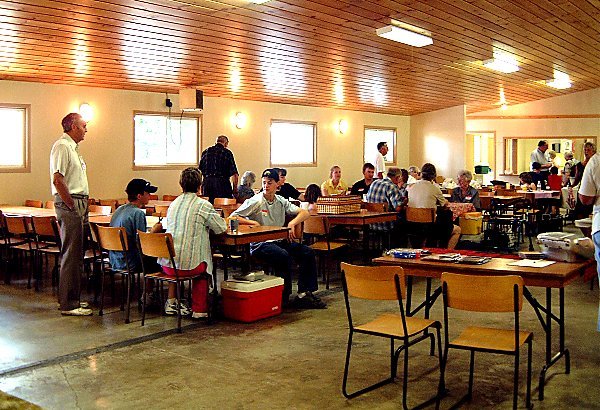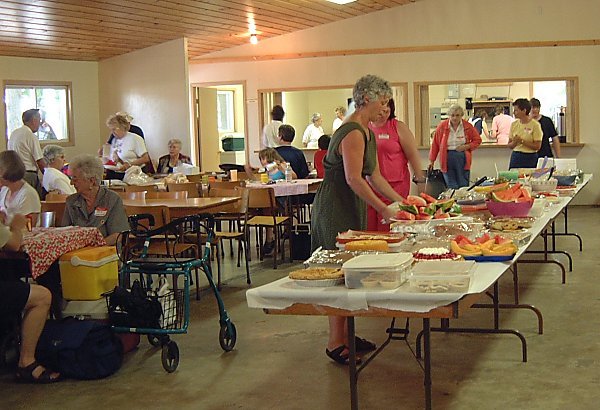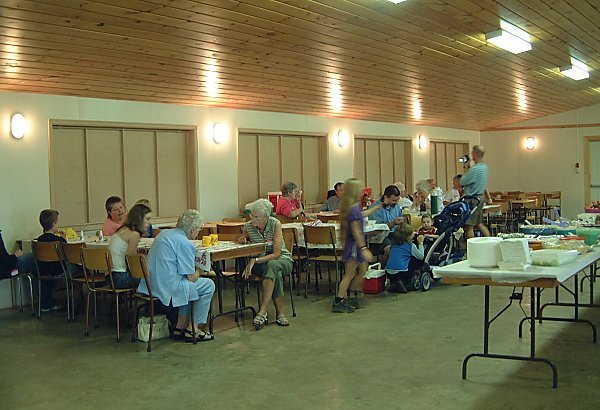 Everybody brings a hearty appetite to the reunion luncheon.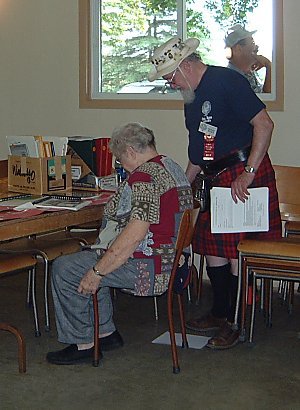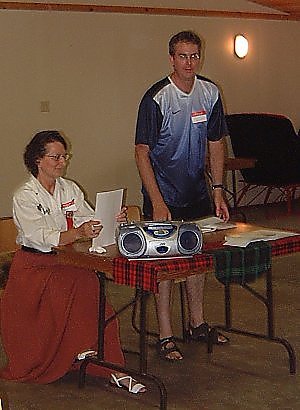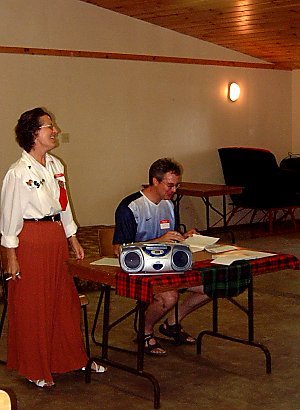 Each year, a Genealogy and Registration Table is set up near the entrance. After the luncheon, more prizes are distributed and the business meeting follows.
Notice
1. The 75TH ANNUAL ROSS FAMILY REUNION will be held in 2005. An older Annual Ross Family Reunion hasn't been identified yet.
2. One appropriate commemoration of this event would be for our family members to become members of the Clan Ross Association of Canada. This is absolutely the oldest existing Clan Ross Society in the world.
3. As one incentive, I propose that every
CRA-Canada membership (either family or individual)
in celebration of the 75TH ANNUAL ROSS FAMILY REUNION OF 2005, which is confirmed in a newsletter from the Clan Ross Association of Canada, will receive a permanent NAME TAG for each adult named in the newsletter ... from Doug Ross, our Ross-ter Family historian and webmaster for the Clan Ross Association of Canada.
4. Another incentive is that Andrew Thibideau of London ON has proposed that the 2006 Annual General Meeting of the Clan Ross Association of Canada be held somewhere in Western Ontario (in or near London). Non-members are also invited to attend.
---