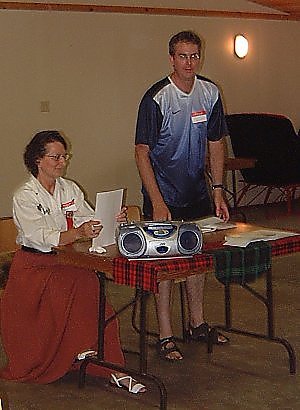 David Romphf, Secretary-Treasurer

David presented prizes for guessing the number of candies in a jar, the person who travelled furthest and the oldest & youngest member of the family.

During the business meeting, he read the Minutes of the 2003 Meeting and gave the Treasurer's Report.


Use your BACK button to return.