70th ANNUAL ROSS REUNION - 2000
Click on the thumbnail photo to obtain a larger version.
Pat Ross took these photographs on August 7, 2000.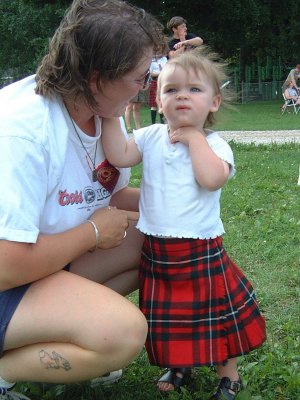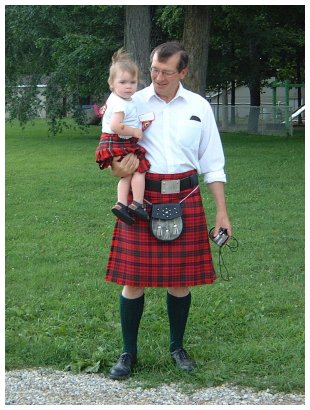 Bailey Williams was a great hit in her wee kilt on August 7, 2000.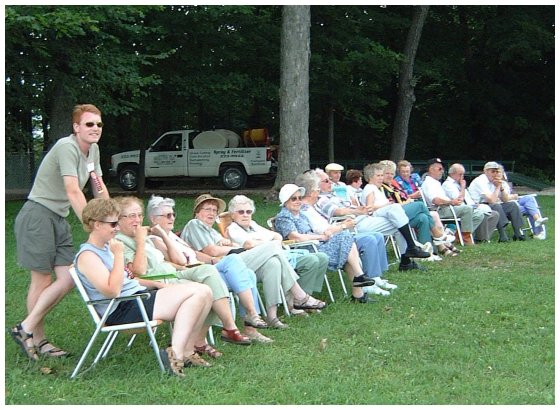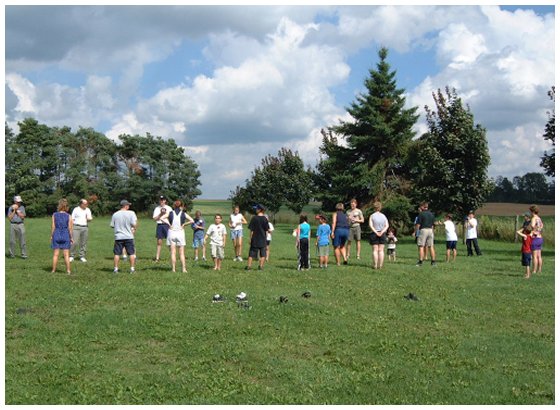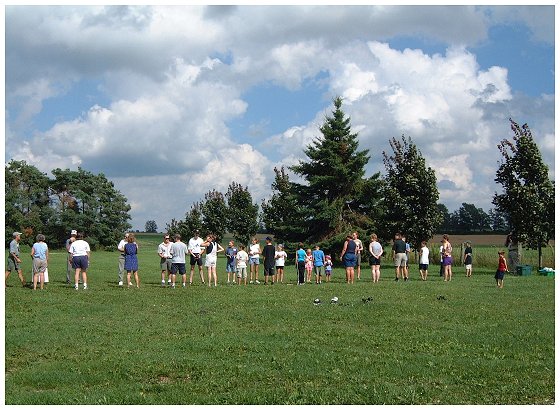 Spectators provide their own lawn chairs for the sports.
Over 100 persons attended the 70th Annual Ross Reunion, and
four of the five surviving branches were represented.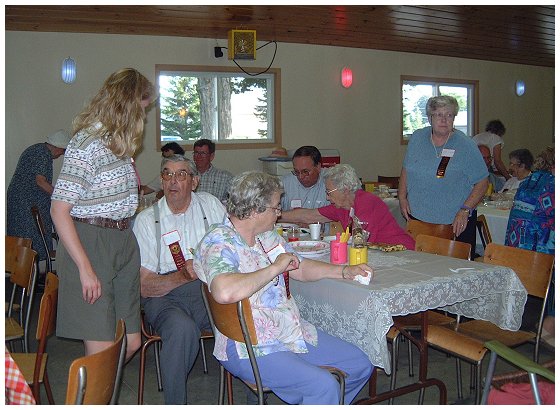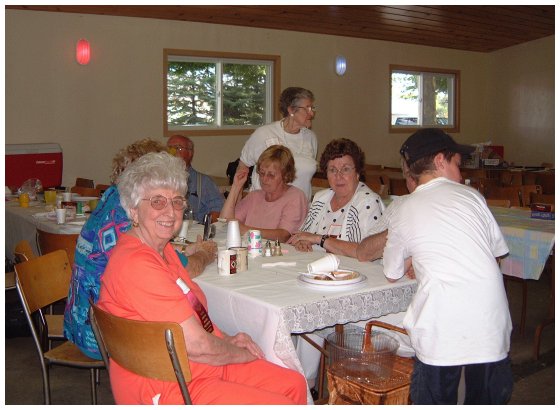 As usual, the buffet table was filled with a variety of salads, meats, buns and desserts and, as usual, there was more than enough for the crowd. Here are some descendants of senior families in the senior branch of Alexander Ross and Janet "Jessie" Fraser.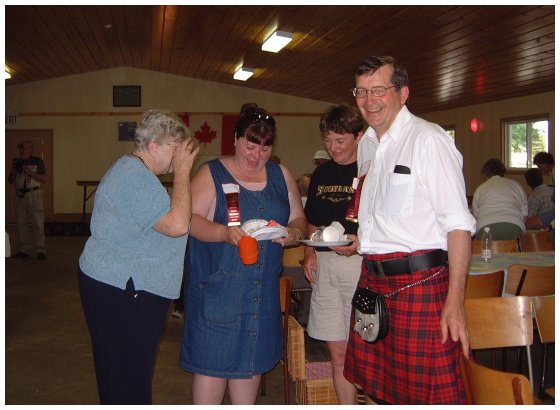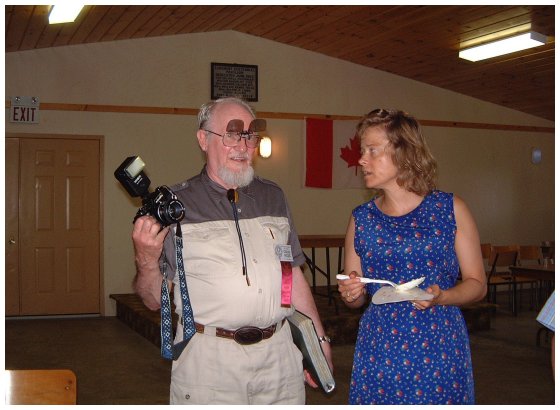 After the business meeting, the reunion of cousins continues as we share in each other's news over refreshments [and another dessert].