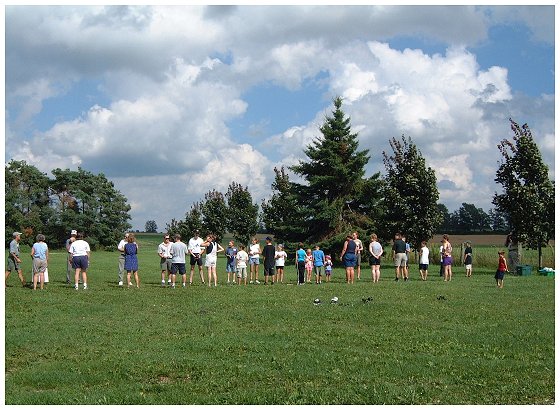 SOME WET PARTICIPANTS

The "balloon toss" is a great way to cool off on a hot day. The day remained sunny for the events, in spite of the possibility of rain in the forecast. Every child received a prize, as the committee scattered wrapped candies after the competitions.
Please use the BACK button of your browser to return.