WESTER ROSS
Click for larger photos.


---
Ullapool


Welcome to the picturesque small fishing village of Ullapool on Loch Broom. It is here that you first notice the bilingual nature of Highlanders. Ullapool is (Ullapul or Ulapul in Gaelic), and street names are posted in both English and Gaelic.

We noted that Whin (related to gorse or furze) cannot be ignored in May by the roadside because the plants become covered with a profusion of spectacular, rich golden-yellow flowers. Wool can be dyed a beautiful yellow at this season, if you risk being scratched by the spiked stems. The leaves of Whin are said to have antiseptic qualities as a wound dressing, but you will probably be in need of it after harvesting them, eh?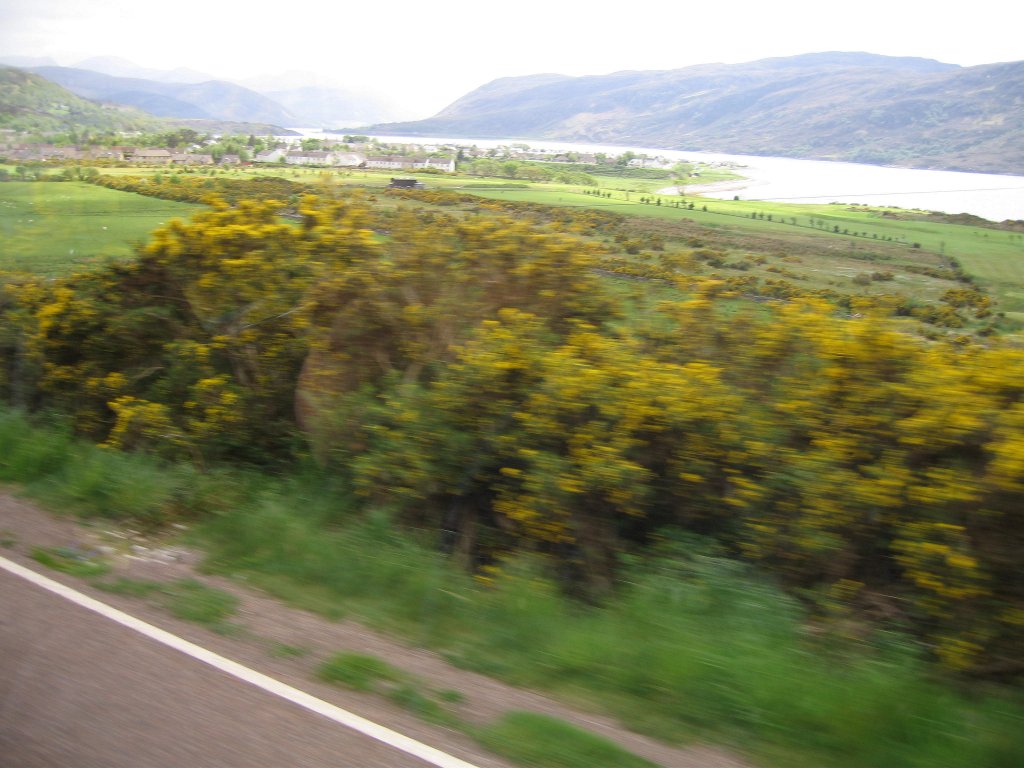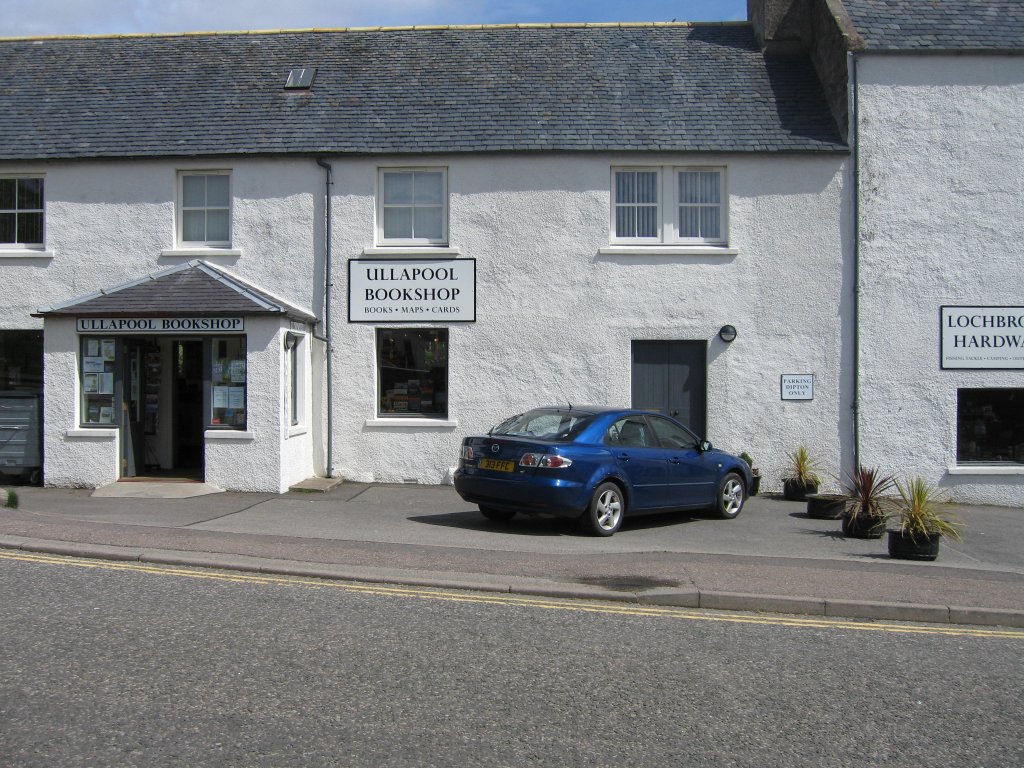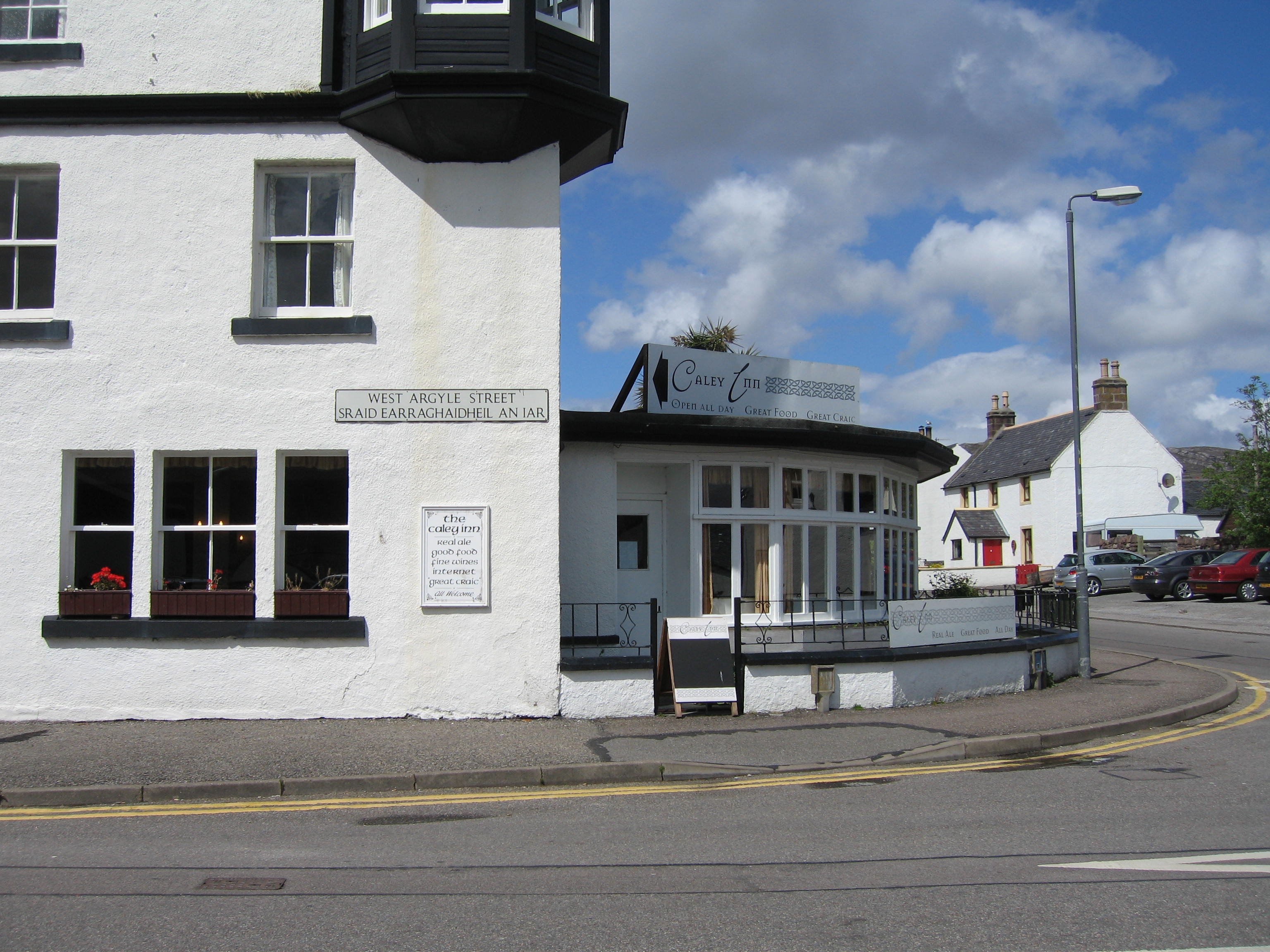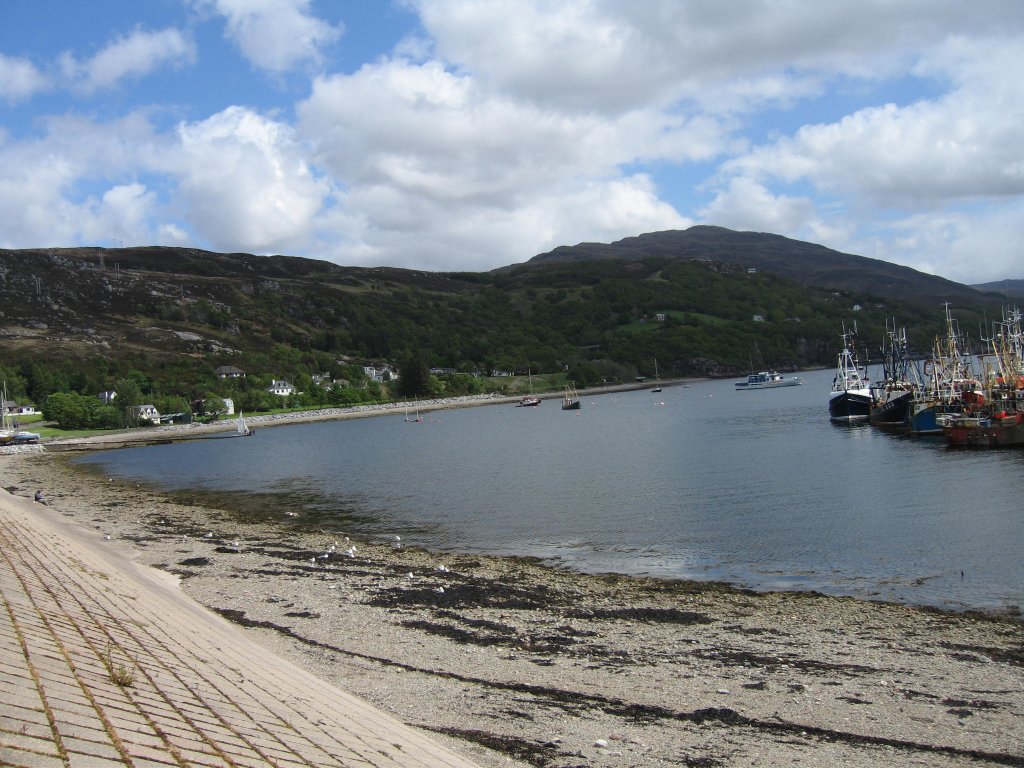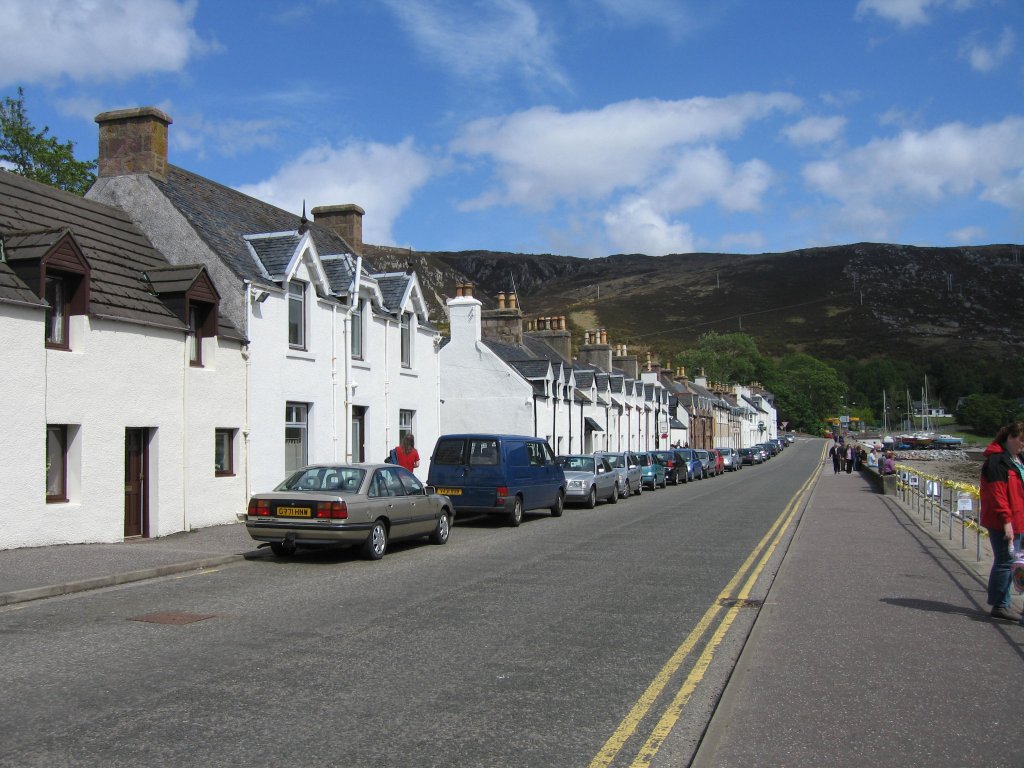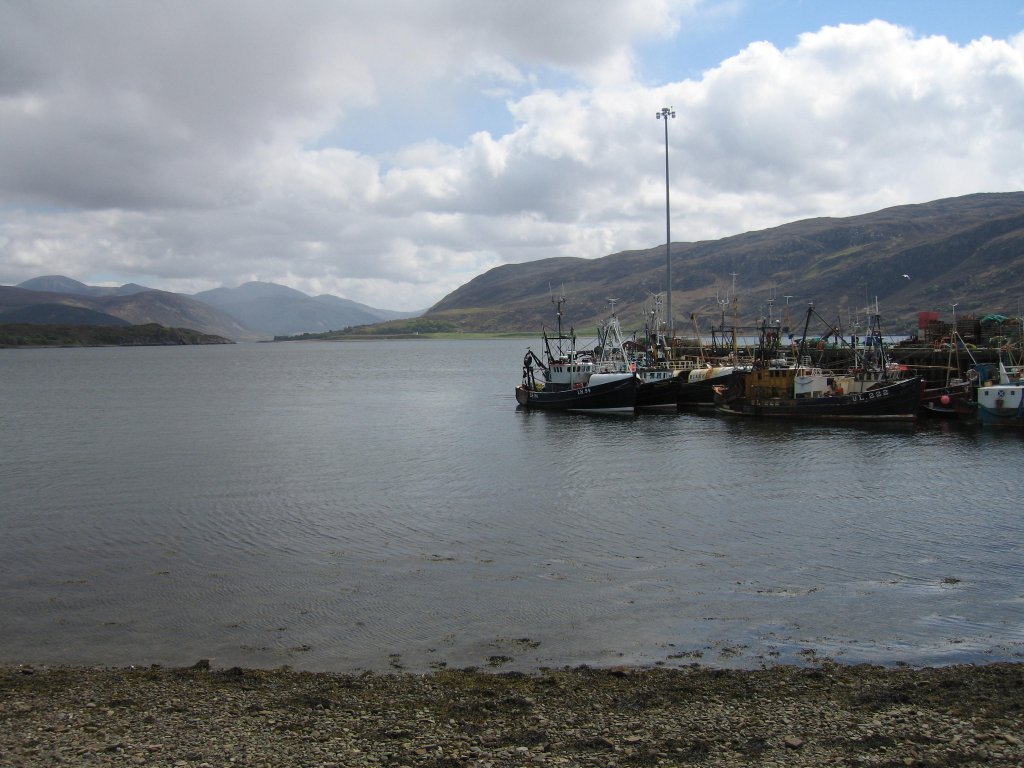 In 1996, a government policy allowed Gàidhlig (Scottish Gaelic) and English to be used when old or damaged signs were replaced, provided that agreement was obtained through a local consultative process. Areas such as Inverness, Wester Ross and Easter Ross, Skye and Lochalsh, and Badenoch and Strathspey clearly indicated a desire for bilingual signs. In fact, approval and support of Gàidhlig study in the local schools has grown in Skye and the County of Ross since 1980.
Corrieshalloch Gorge and the Falls of Measach


Corrieshalloch Gorge, 200 feet (61 m) deep, on the A835 at Braemore 12 miles (19.3 km) east of Ullapool, is one of the natural wonders of the Highlands and not to be missed, especially after periods of rain. The Droma River here has carved a spectacular mile-long box canyon (one of the finest examples of a box canyon in Britain) through hard metamorphic rock. There is a viewing platform that provides an excellent vantage point,.for which you will need a head for heights. It's a dizzying and exhilarating experience to look upwards towards the torrent of water plunging 46m (150ft) over the Falls of Measach.

John Fowler, joint designer of the Forth Railway Bridge, bought the estate of Braemore in 1867.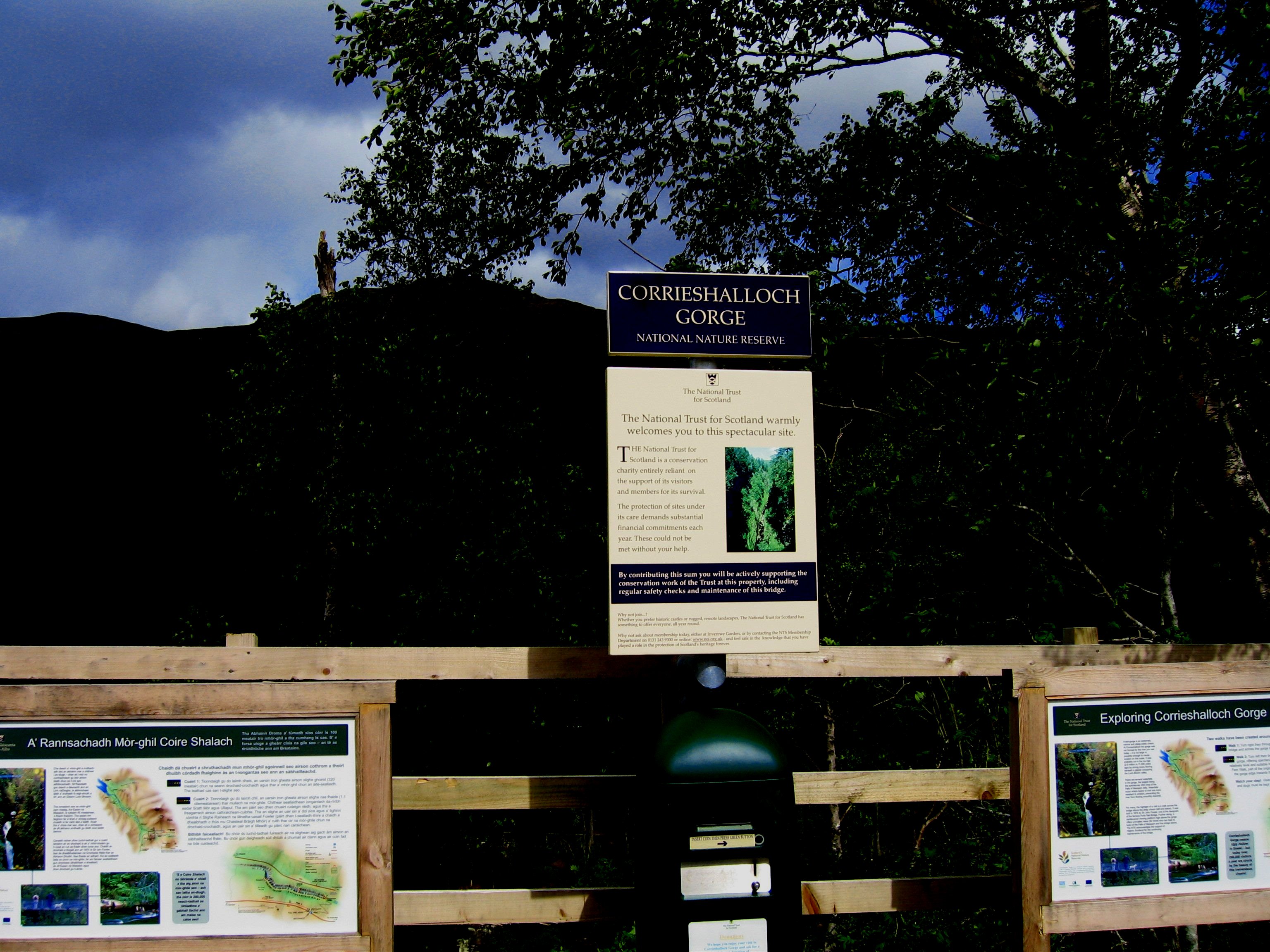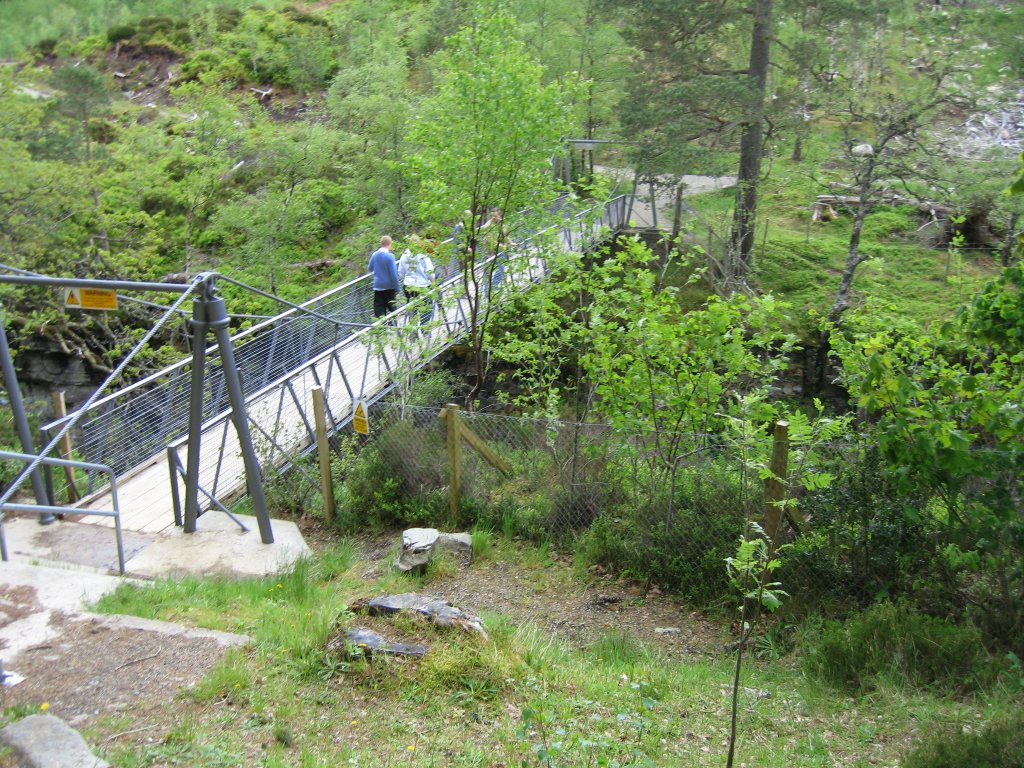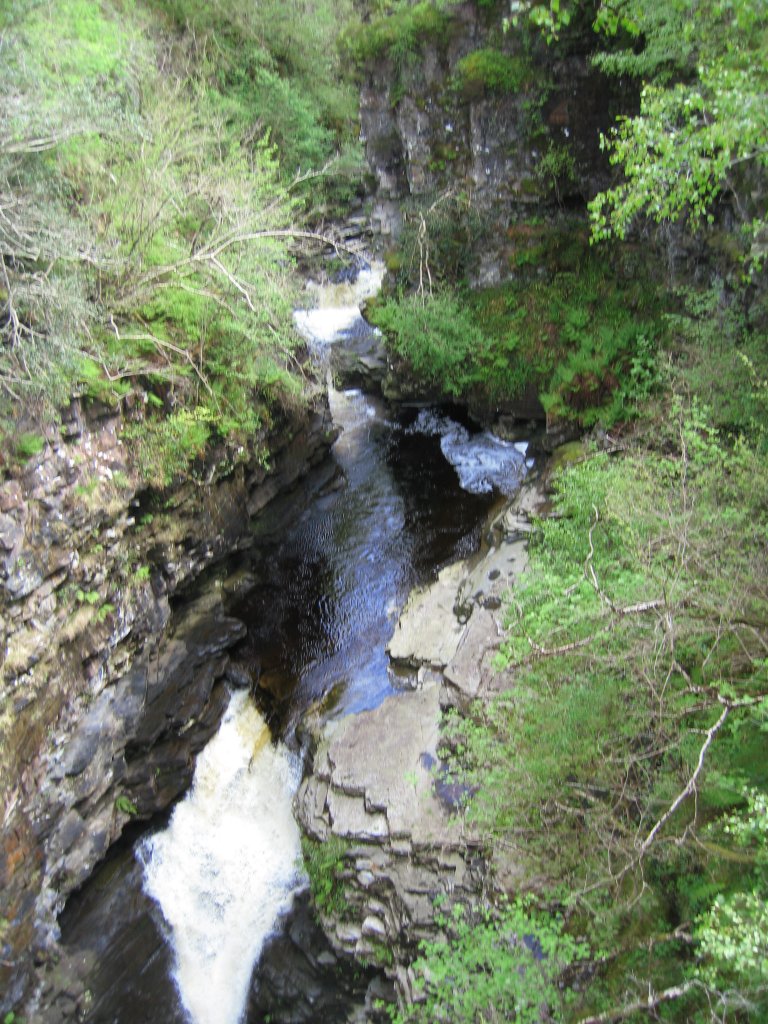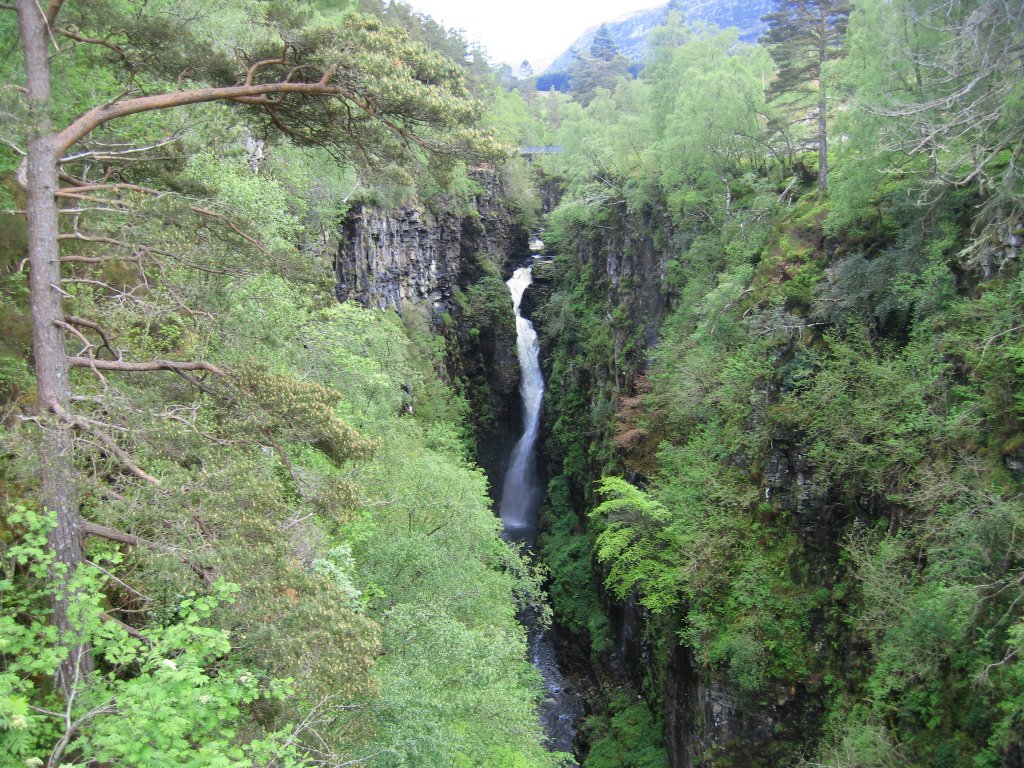 Achnasheen [Achad-na-sine]


Achnasheen in Gaelic is "Achad-na-sine", meaning "the field of storms". This small village is at the foot of Bheinn Fionn, one of the Munro group of mountains . . . i.e. a Scottish mountain with a height over 3000 feet (914.4 metres), and that may be the only reason for a visit. Another Munro, Ben Wyvis, may be seen far off to the east on a clear day. Three passengers a day pass through Achnasheen station on the Kyle of Lochalsh line, but mail and freight travel by road.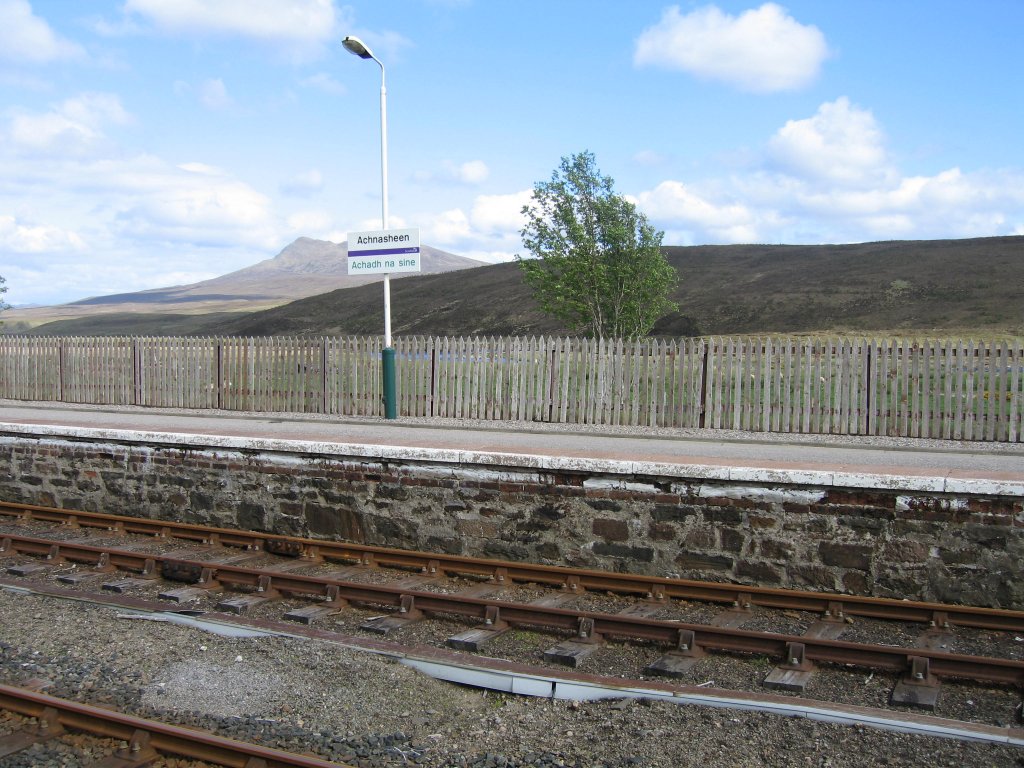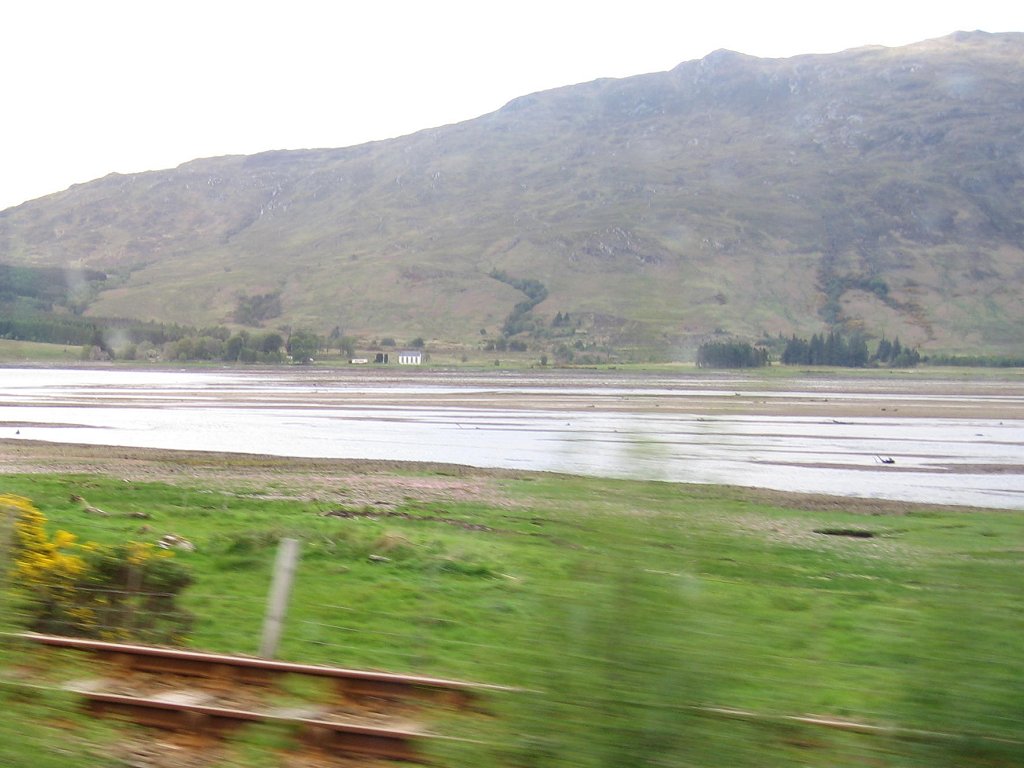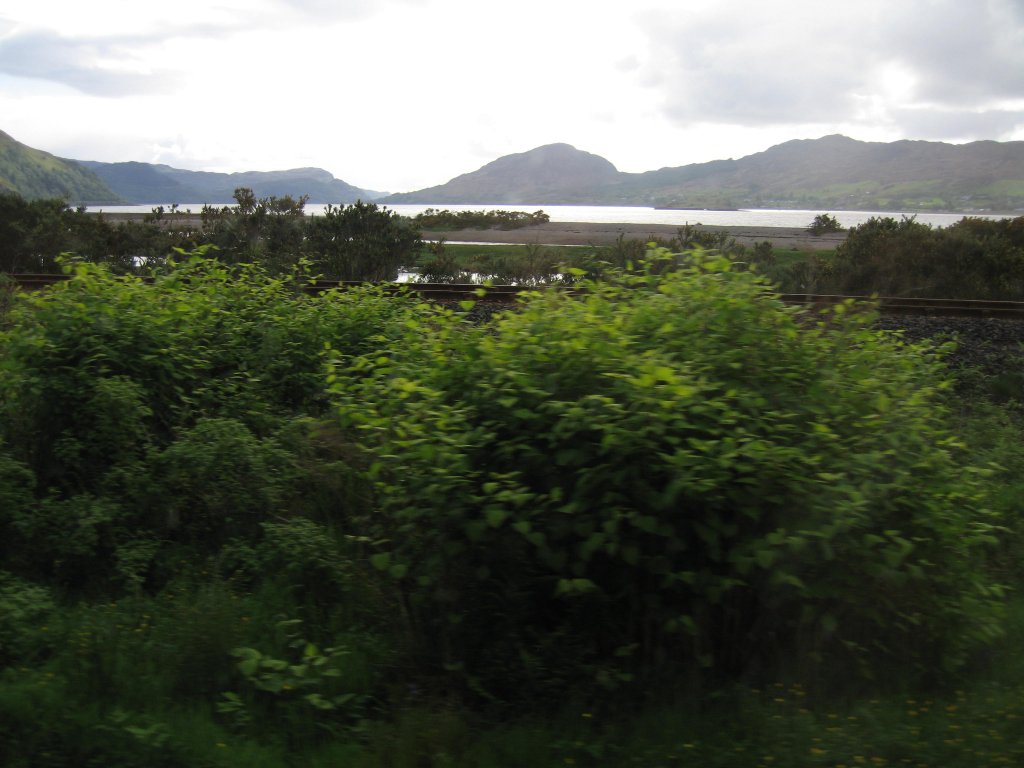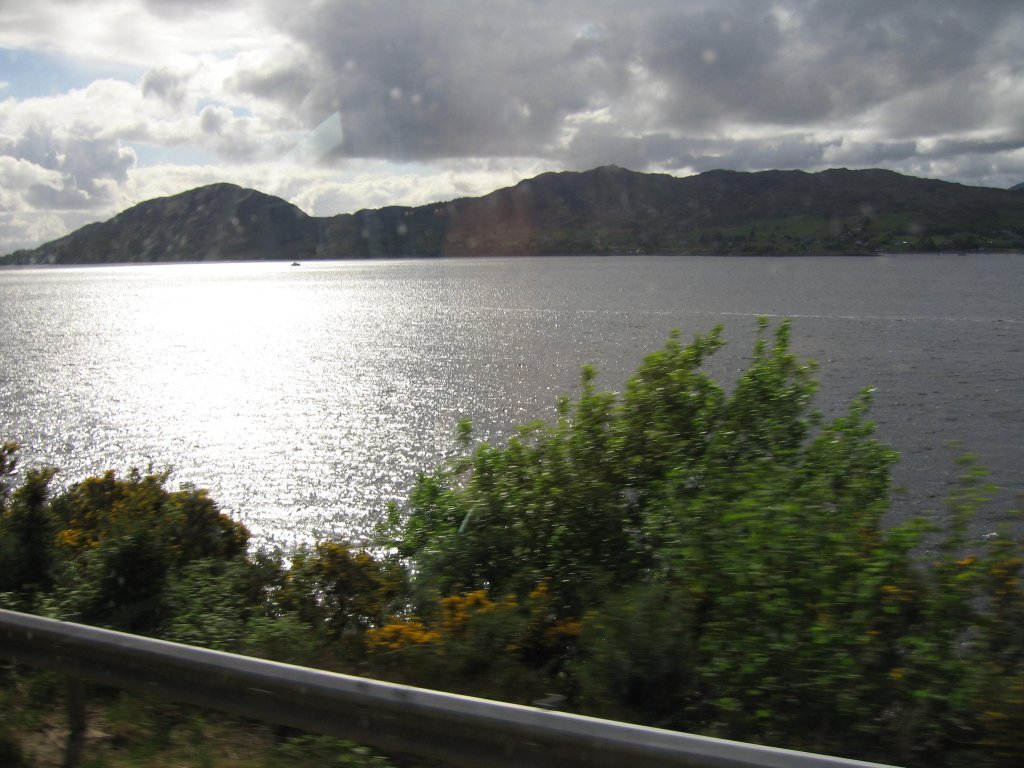 Loch Alsh


The Skye Bridge has linked the Loch Alsh across the Kyle of Lochalsh to Kyleakin since 1995. In one of the photos of the hills of Wester Ross viewed from Loch Alsh, people have reported seeing the shape of a giant's head. Another picture shows cottages on the Kyle (Gaelic "Caol" meaning "strait"). [It took two photos to show the information boards to the best advantage.]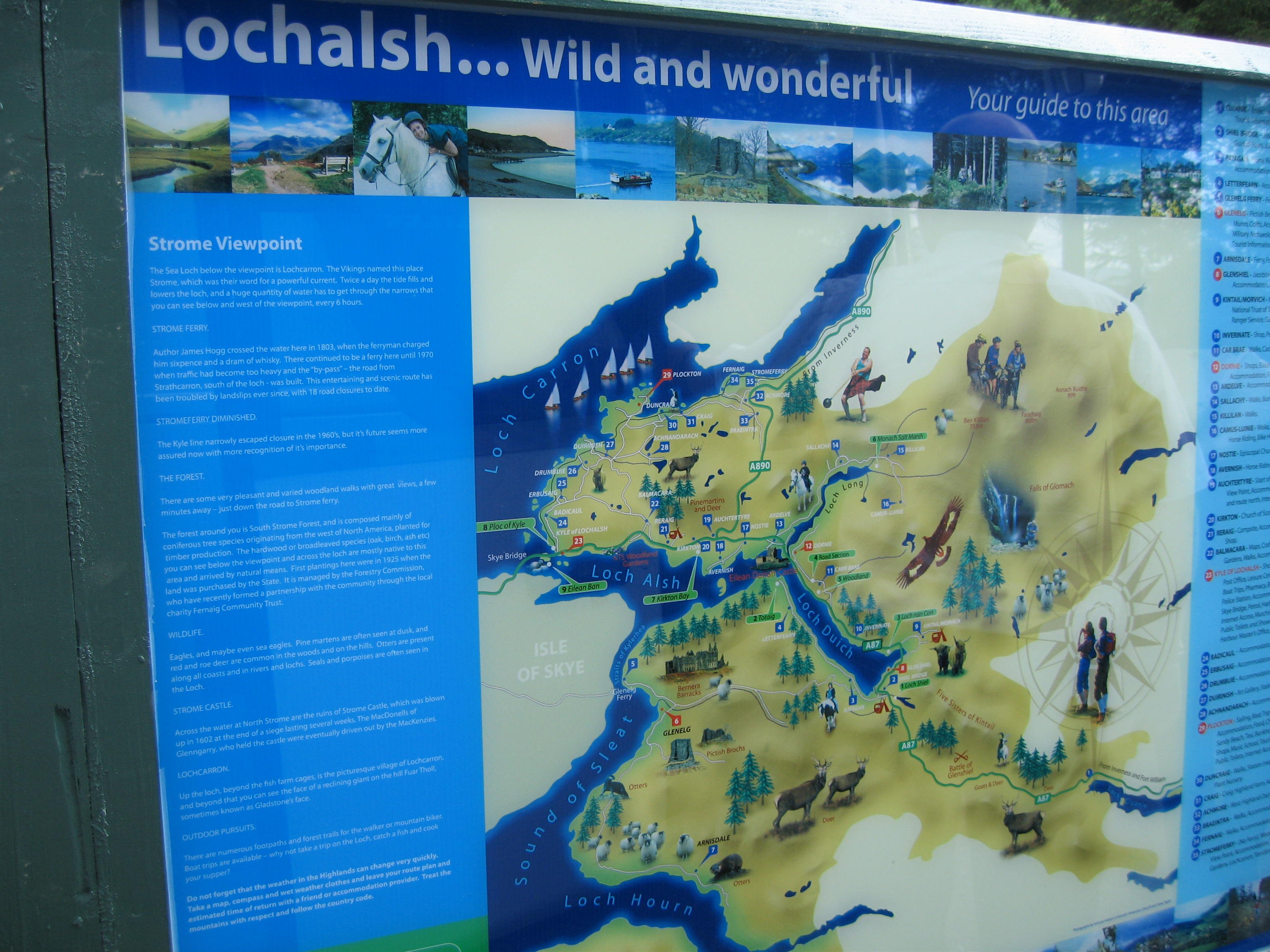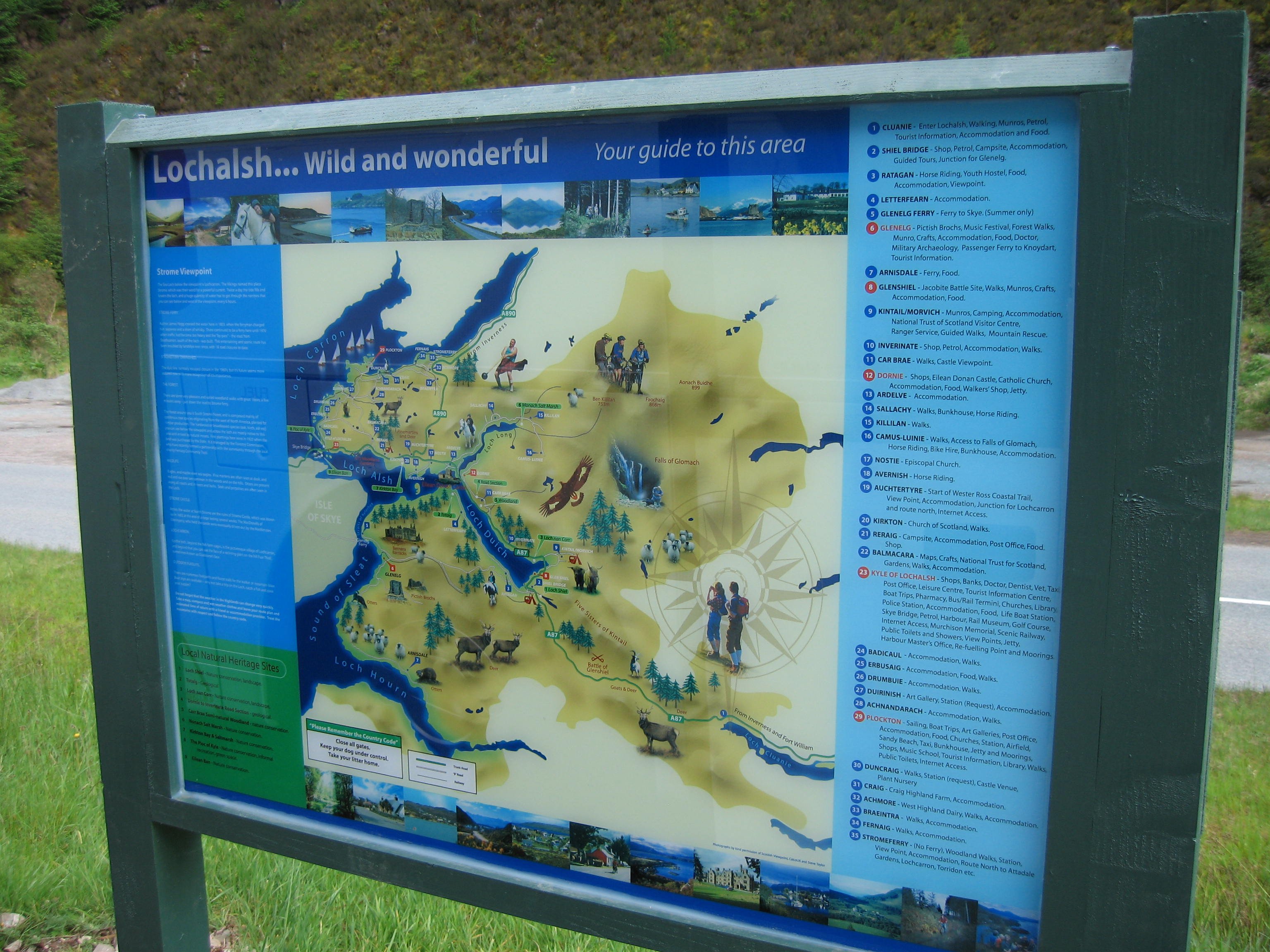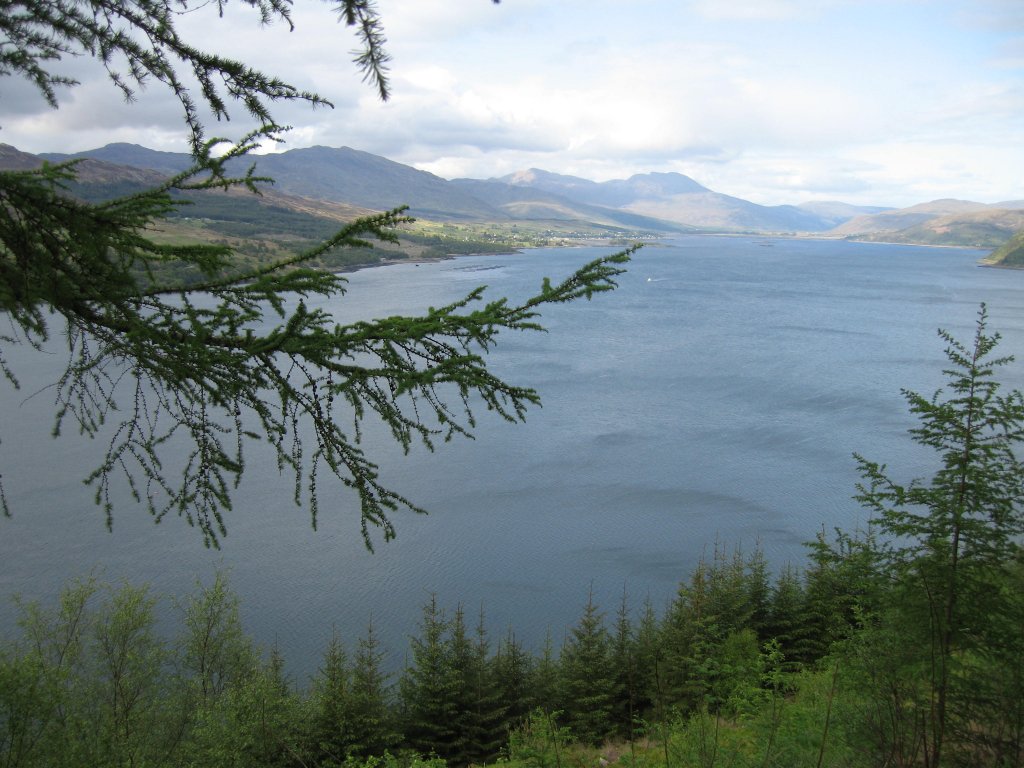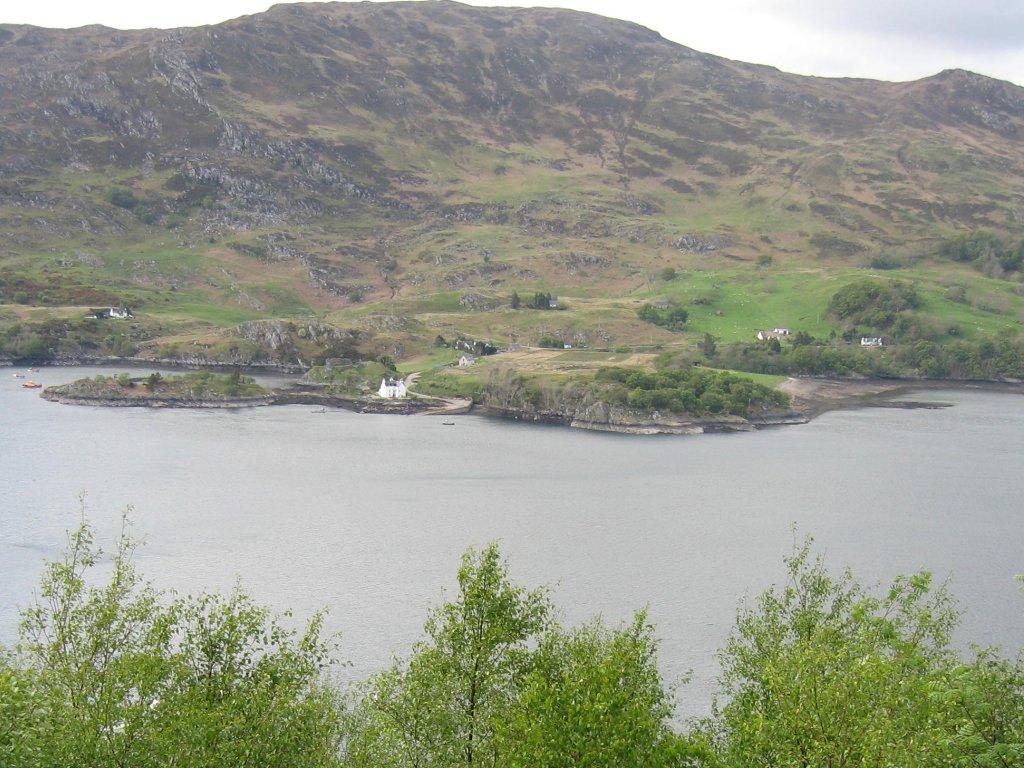 ---
Please use the BACK button of your browser to return.