NORTHERN SUTHERLAND
Click for larger photos.


---
Tongue/Tunga


The Pentland Firth continues around from Thurso in Caithness across the northern coast of the County of Sutherland. Single-lane roads with "passing place" signs become frequent. Sandy beaches, pretty estuaries and picturesque hills produce sufficient scenic variety along the A836 towards Tongue to please any photographer. The breathtaking, unspoiled views continue along the A838 to Durness. [Ness is a Norse word for "nose" or "cape".]

The Naver River has a nearby outlet. Some 20 miles (30 km) south in Strathnaver, is the location of some of the worst atrocities during the Highland Clearances of the early 19th century. Some of the inhabitants were forced to move the lumber of their homes, cattle and other belongings to the northern coast of Sutherland near Bettyhill. Our tour director pointed out that local sheep farmers were spreading turnips on the fields for the animals.(After the clearances, the Countess of Sutherland observed that her husband had become interested in growing turnips.) Most of the persons, who had been dislodged from their homes during the "improvements" to live in this area, earned a meagre livelihood by harvesting kelp. Others, escaping to the south, didn't fair any better.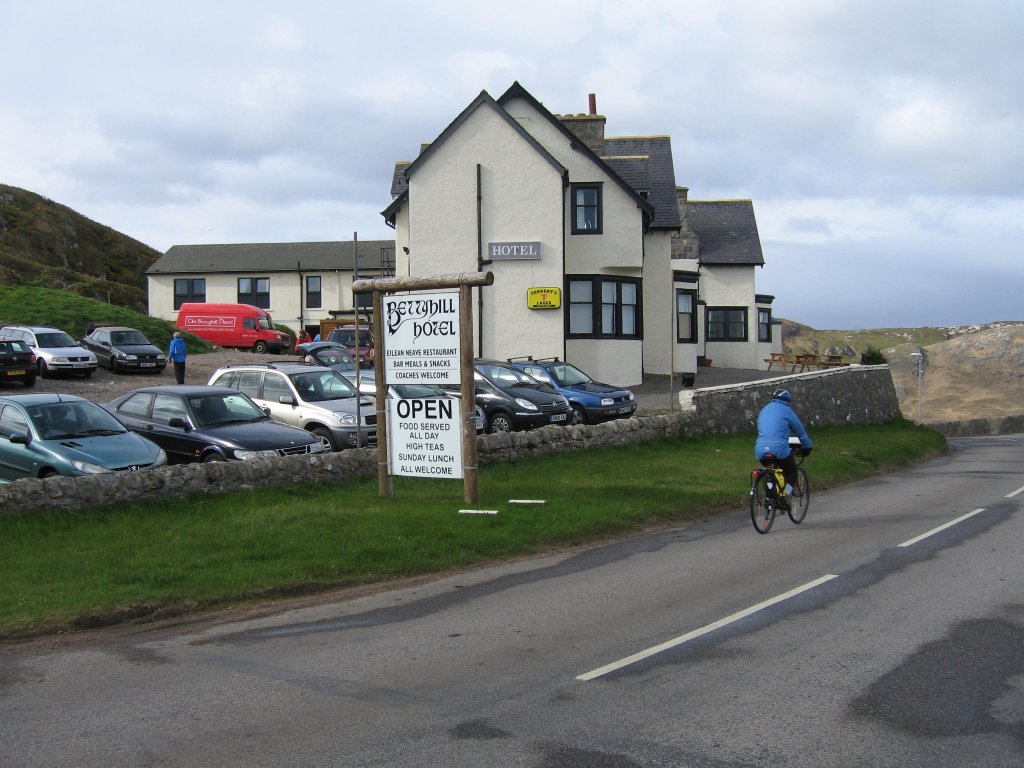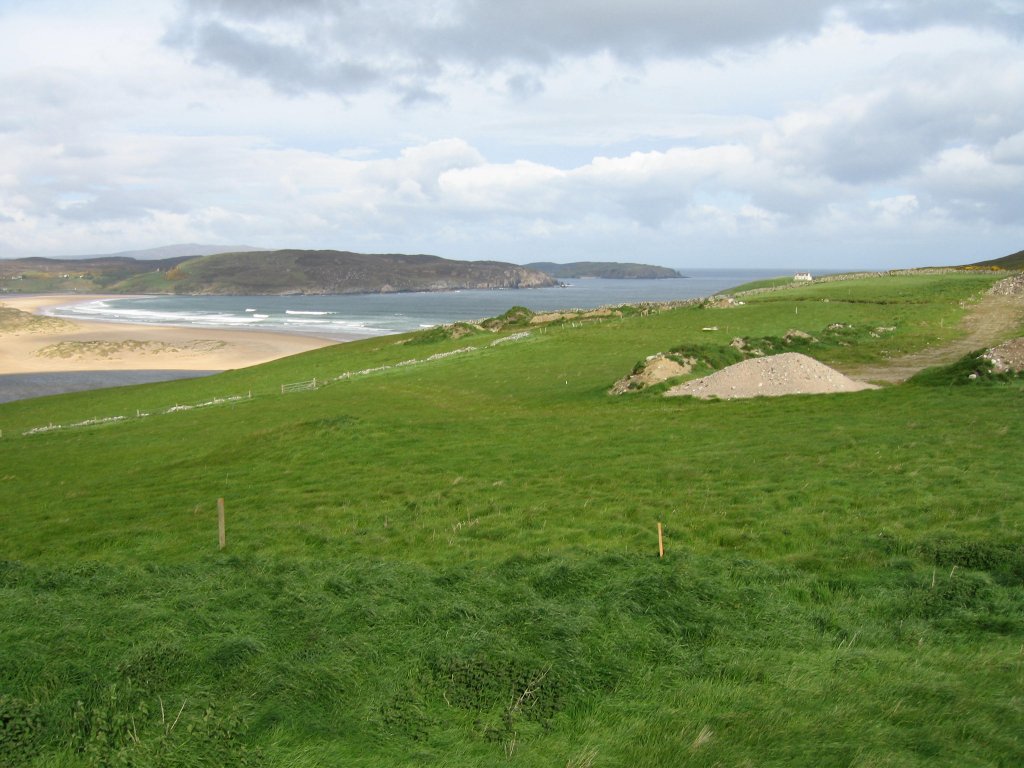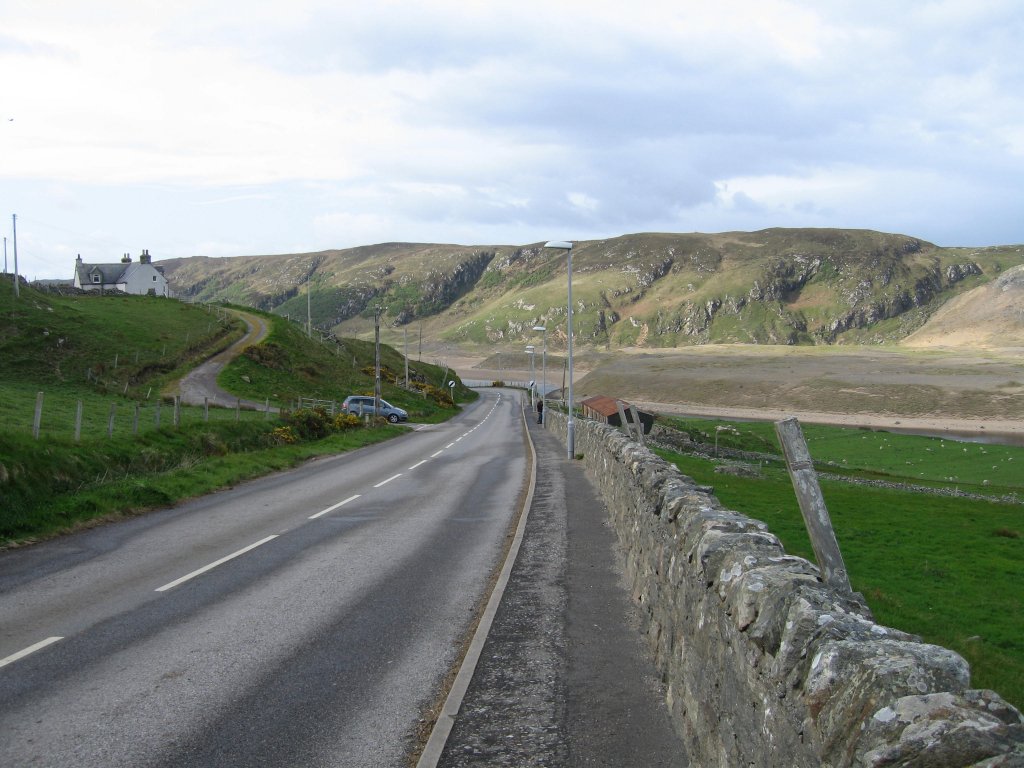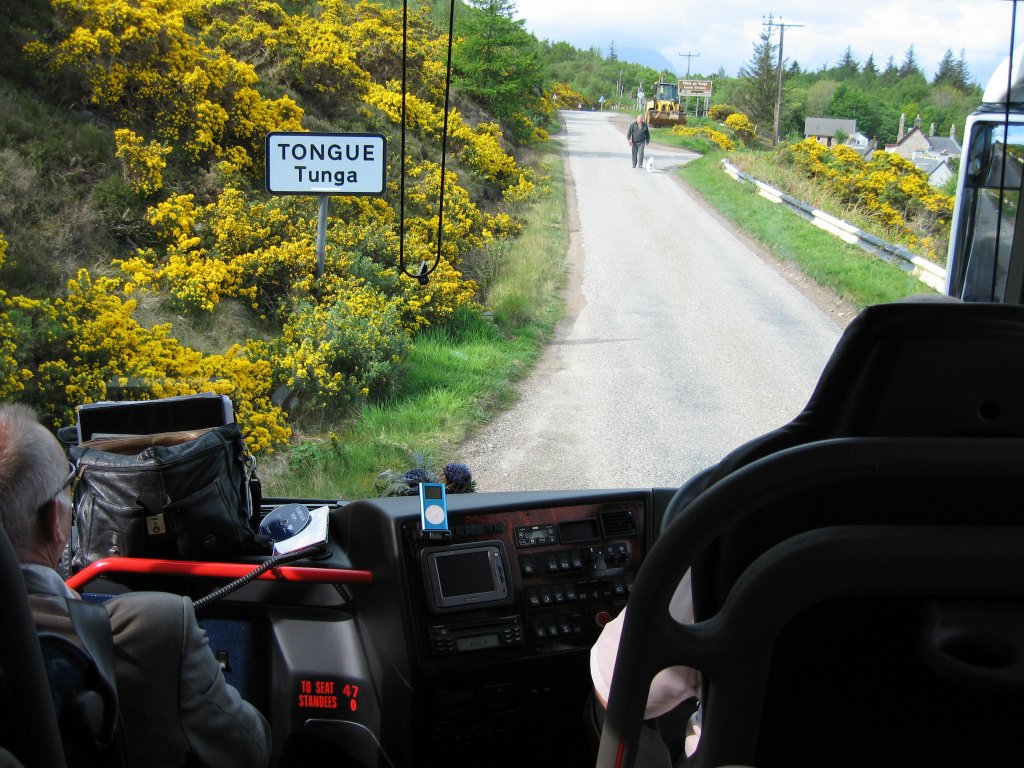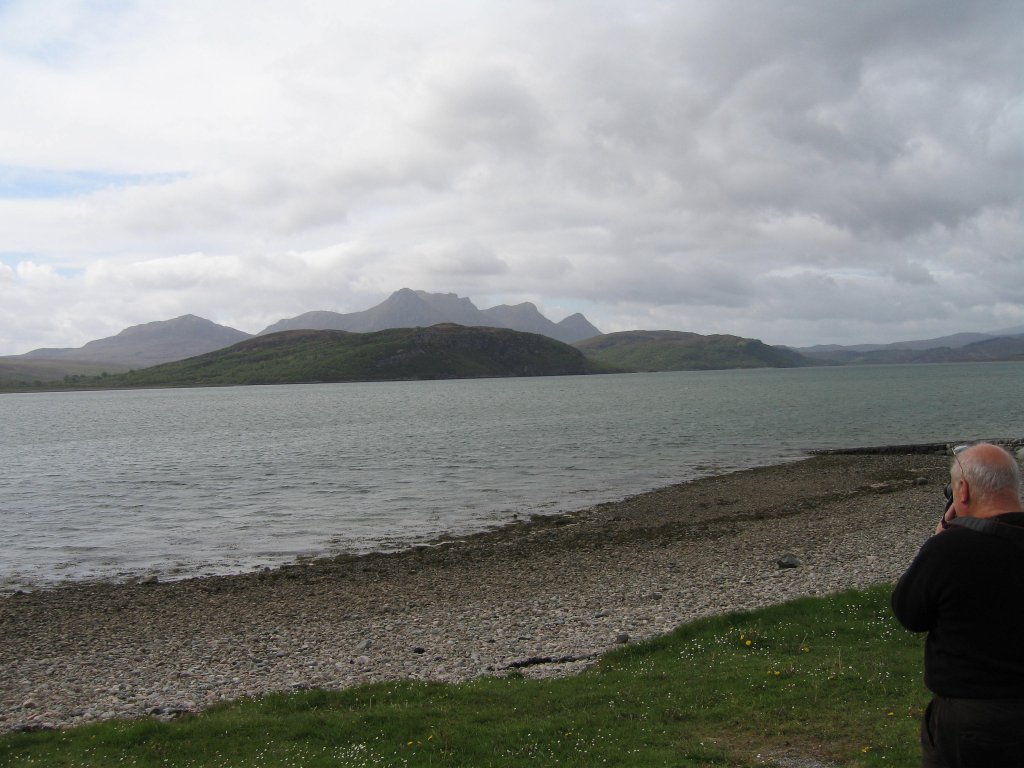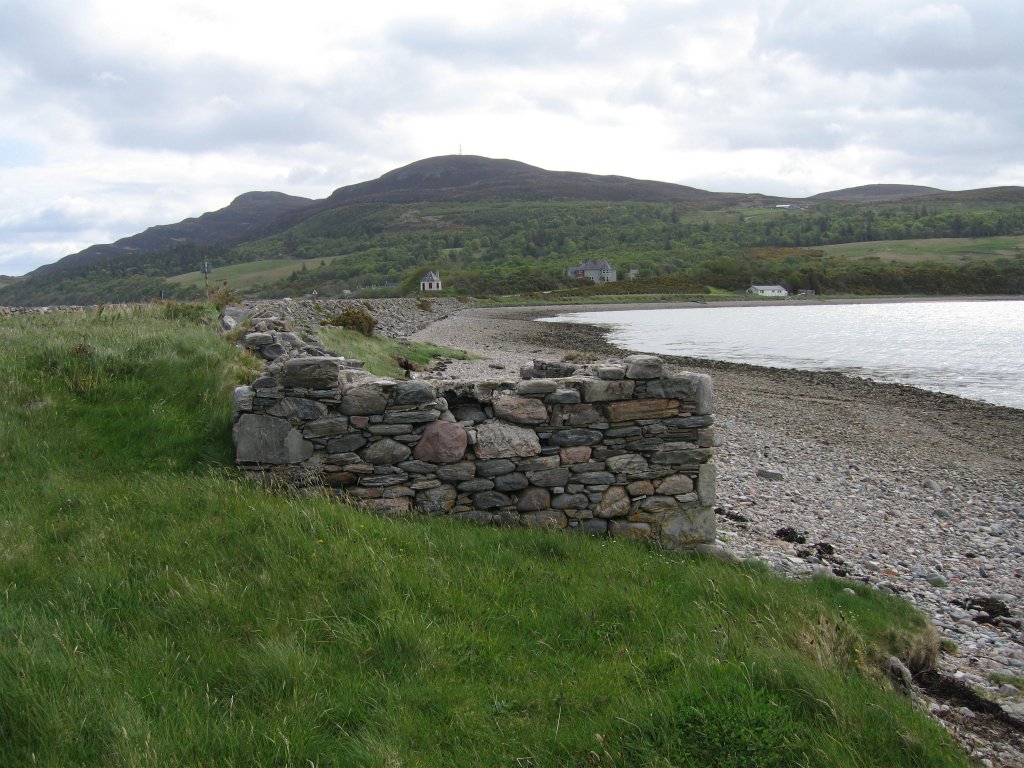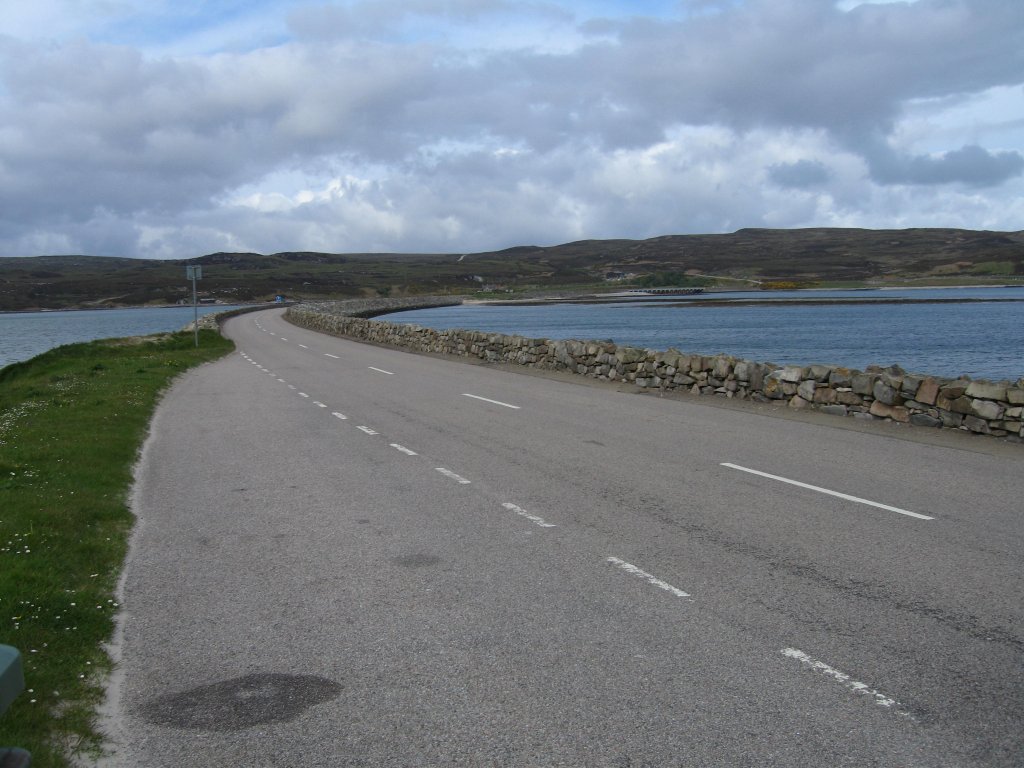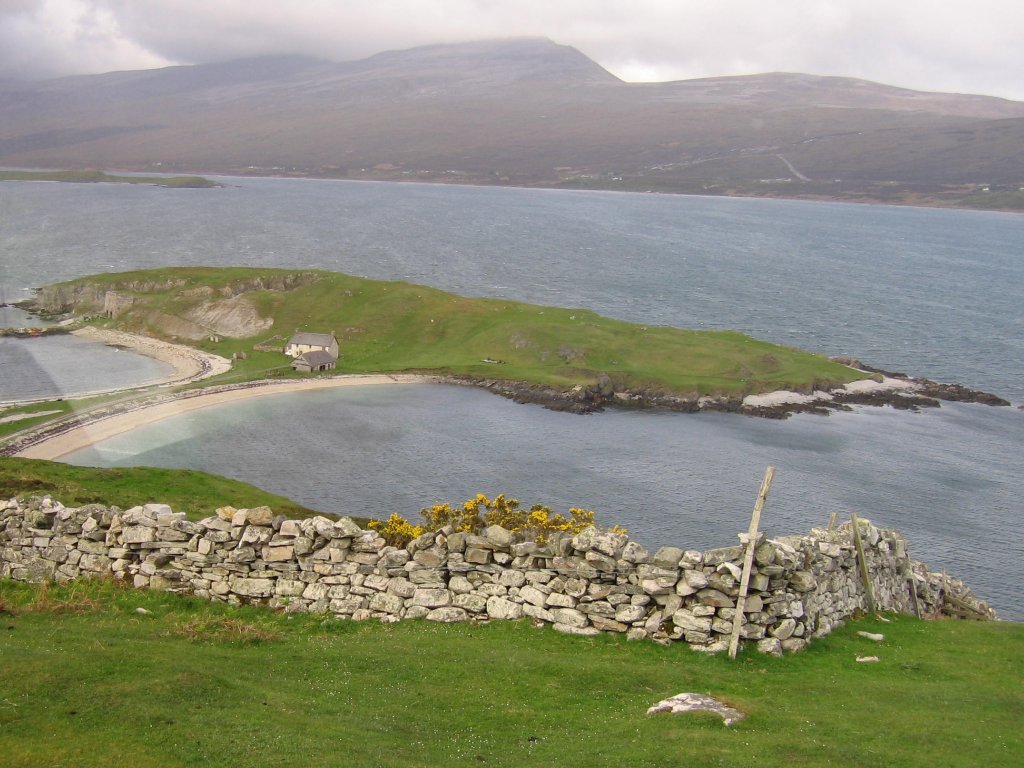 Smoo Cave


Located one mile East of Durness, Sutherland, Smoo Cave's first chamber is 200 feet (61 m) long by 130 feet (40 m) wide by 50 feet (15.24 m) high. "Smoo" is derived from the Norse word "Sumvya", meaning "creek" or "cleft". This opening in the limestone cliffs is the largest in Britain, and has been caused as much by the river flowing from it as by the tidal action of the ocean along the Geodha Smoo inlet.

The second chamber contains a waterfall, and a third chamber is accessible only by a small boat.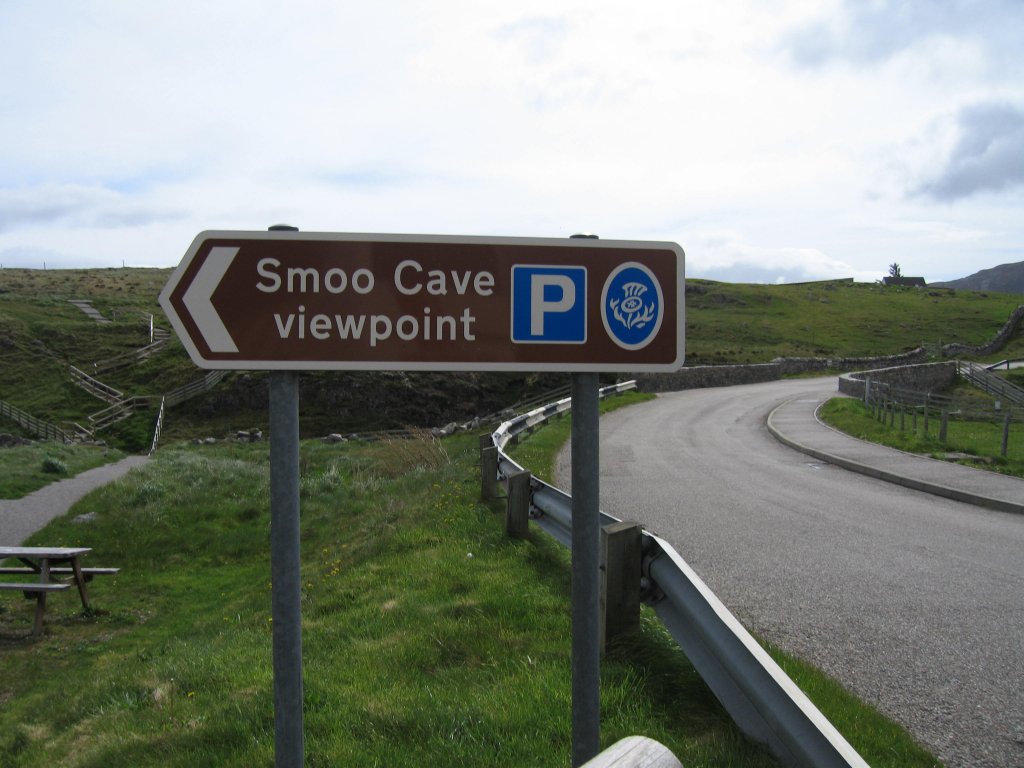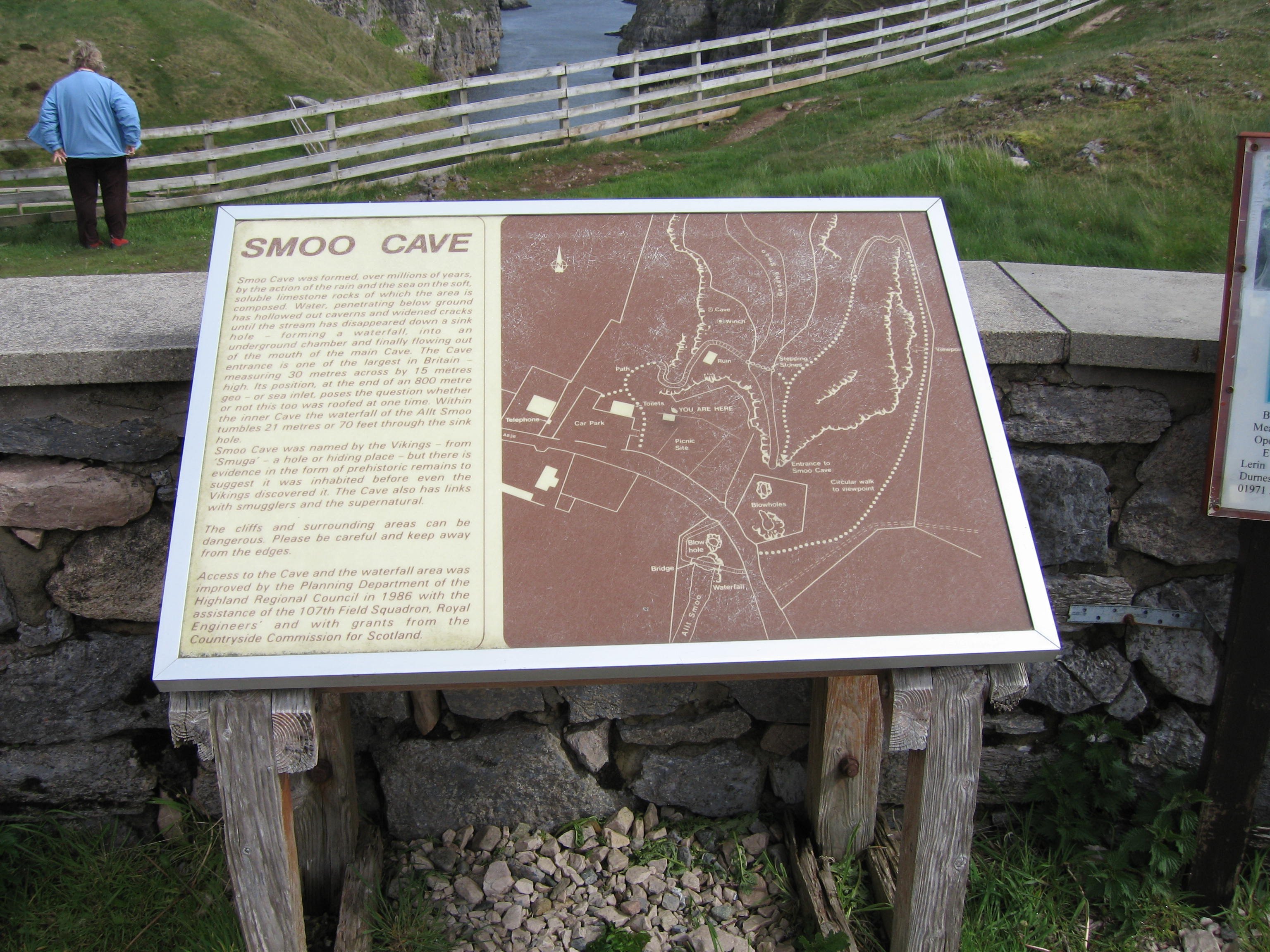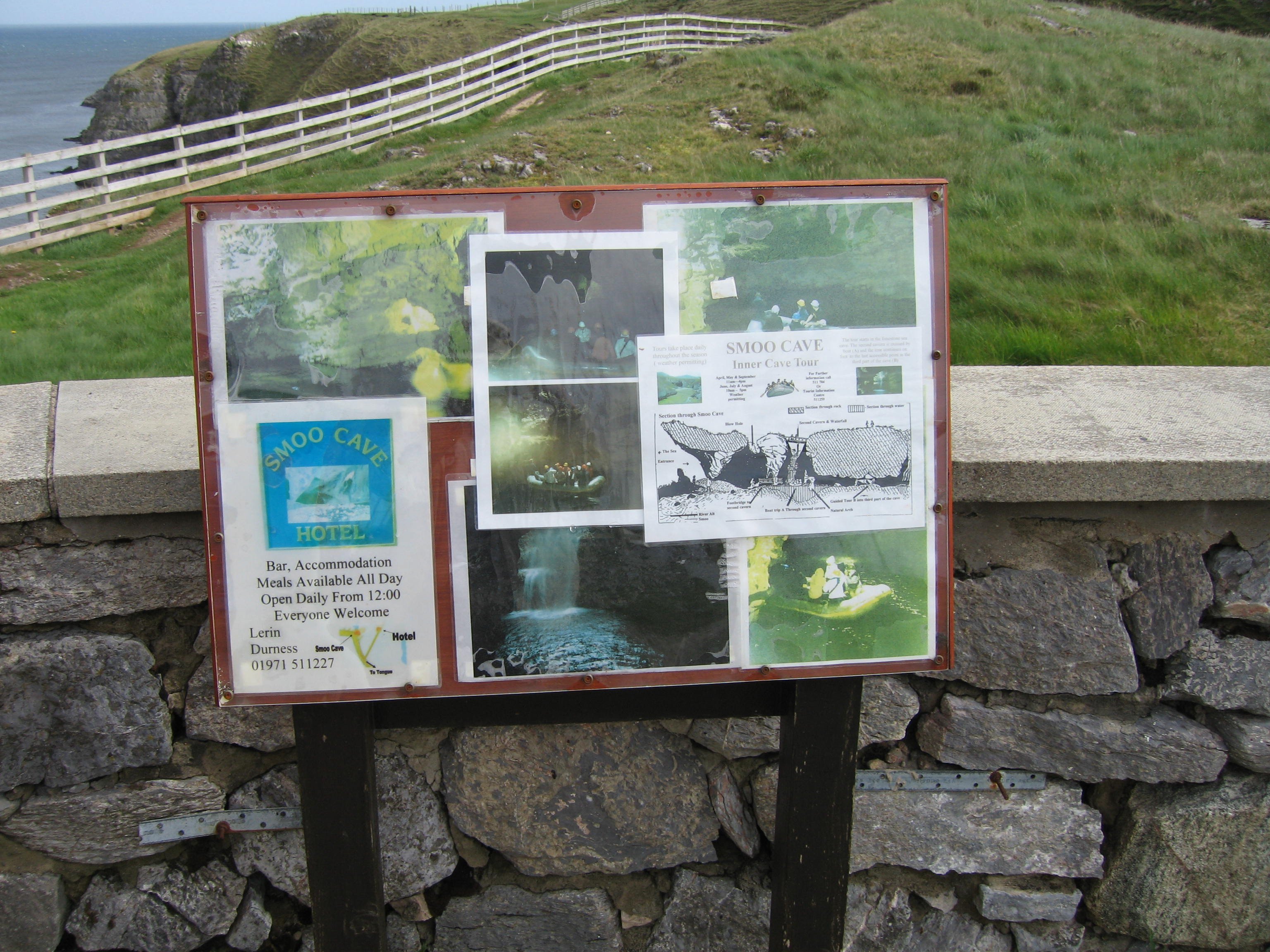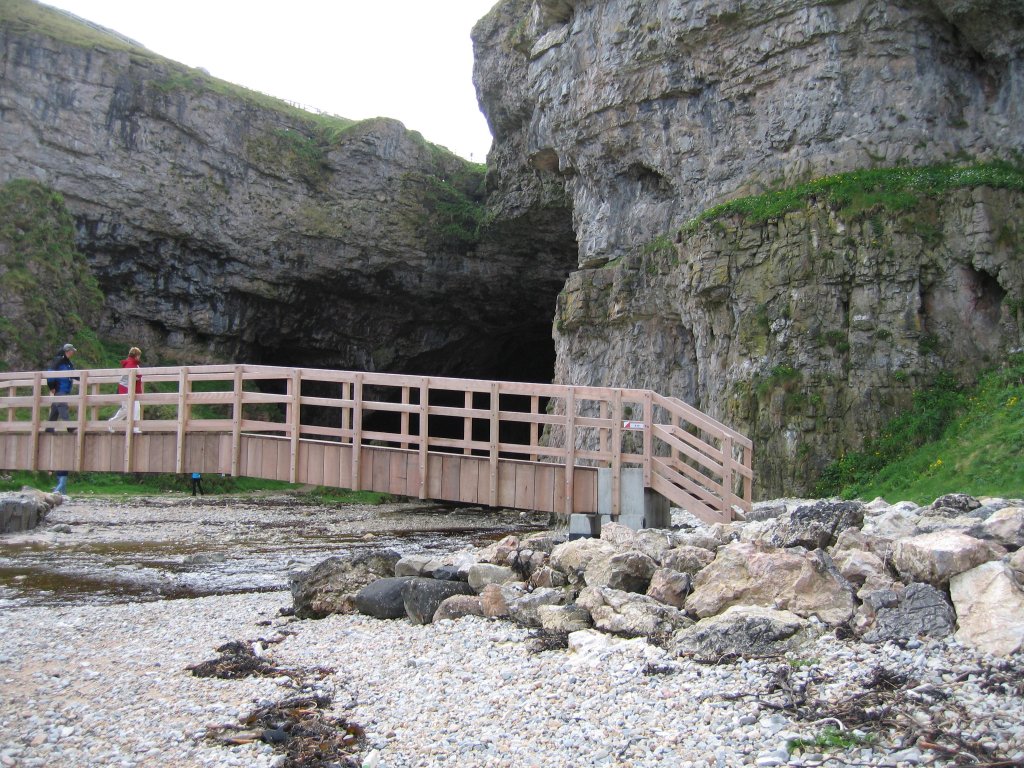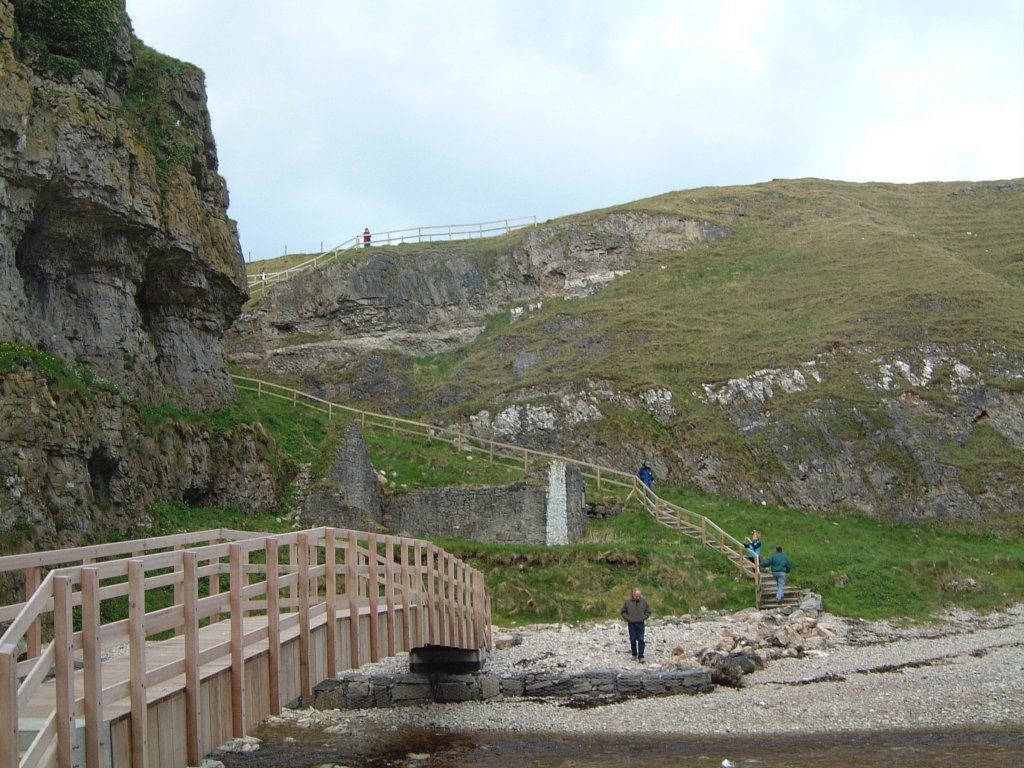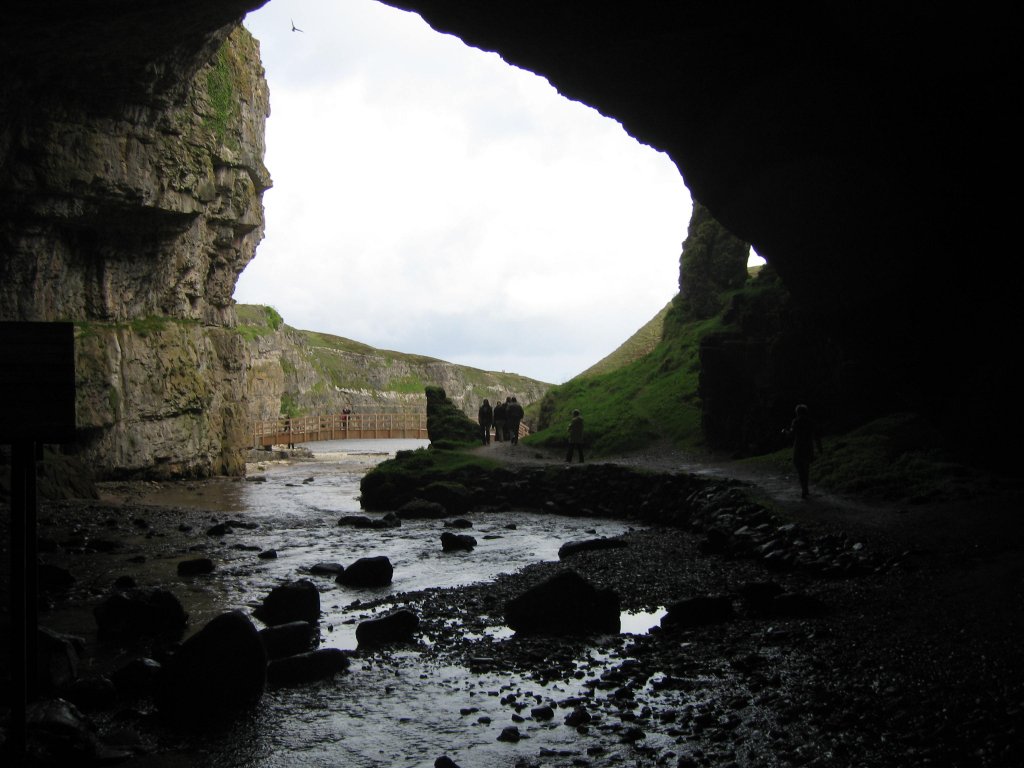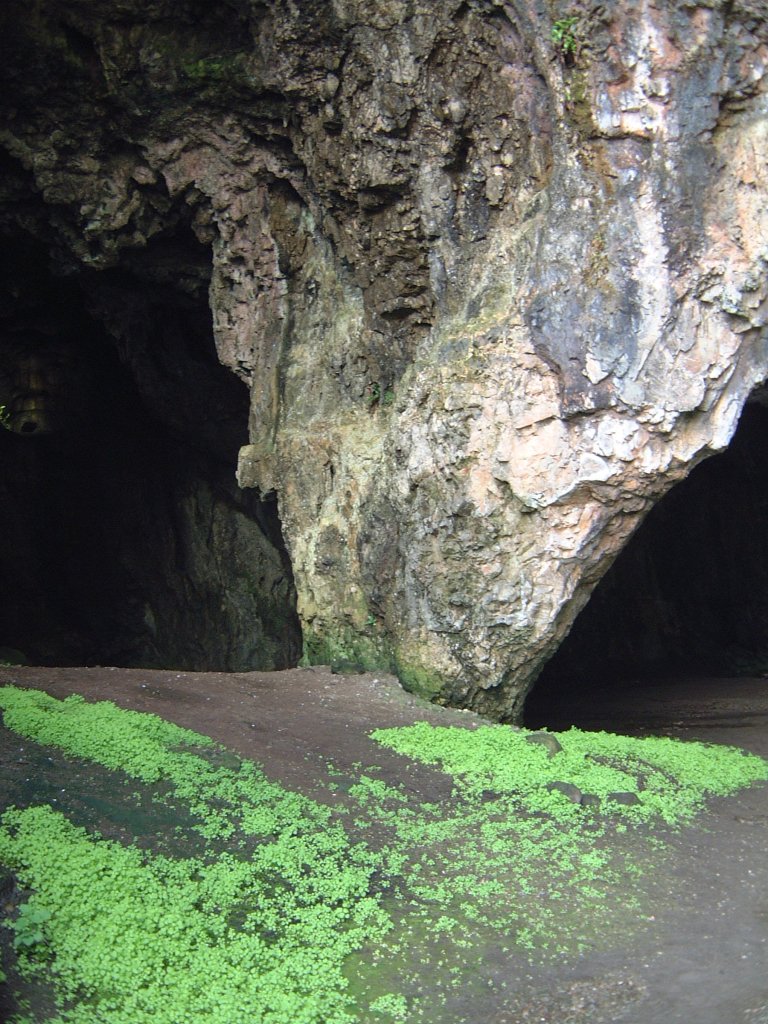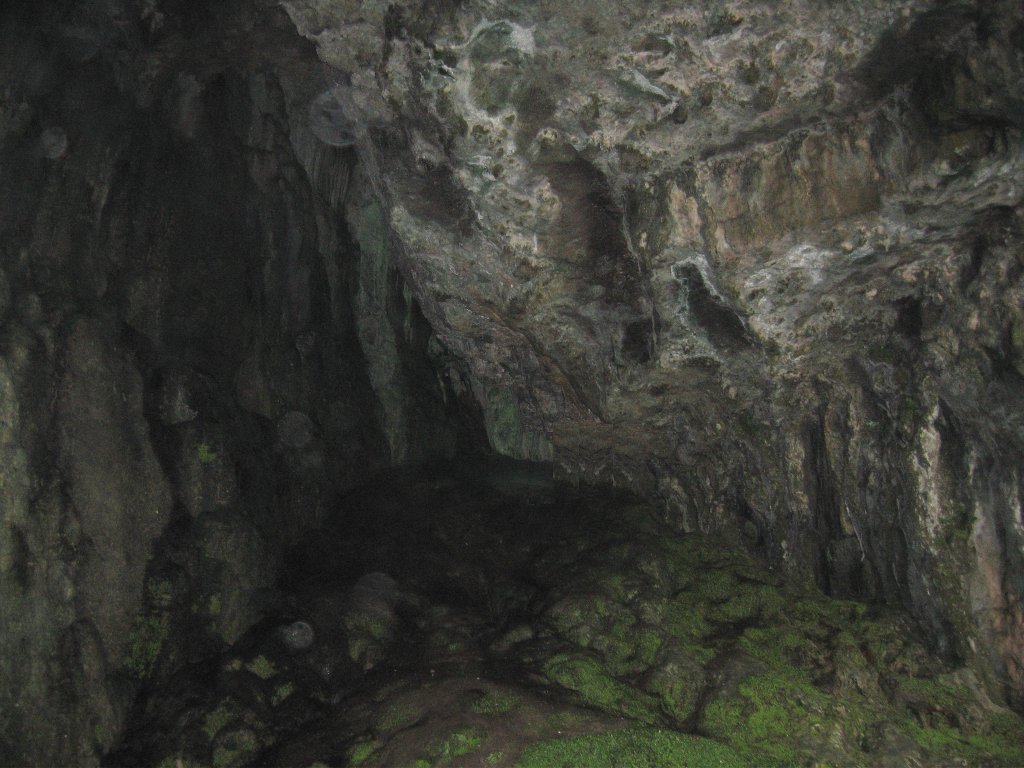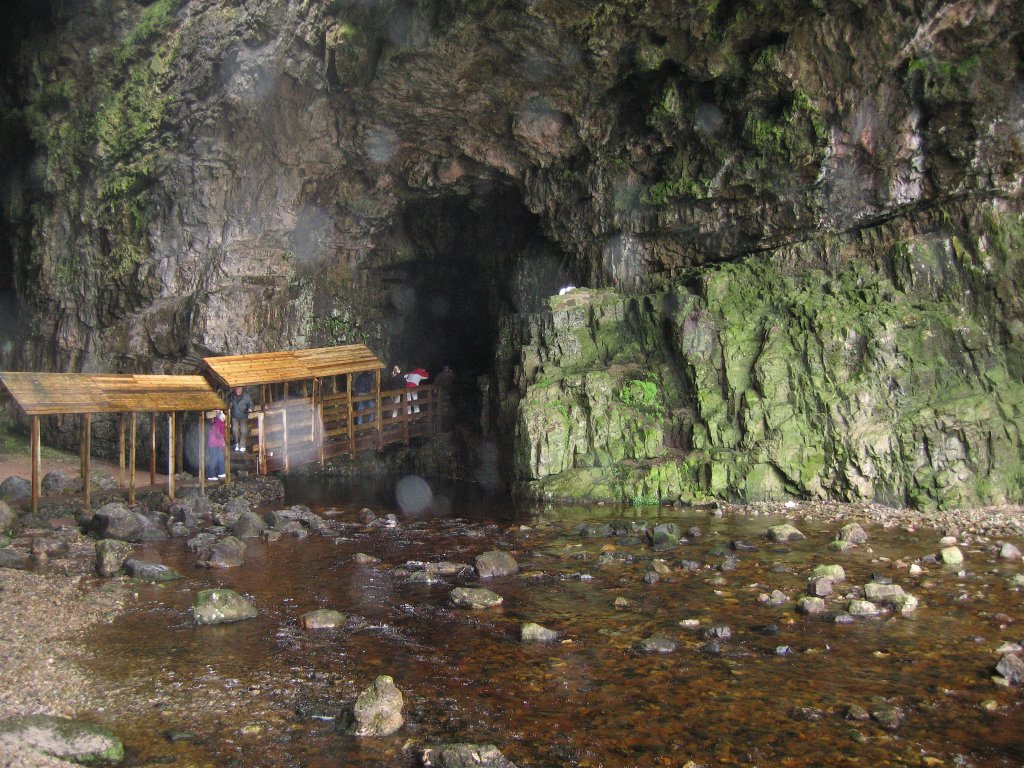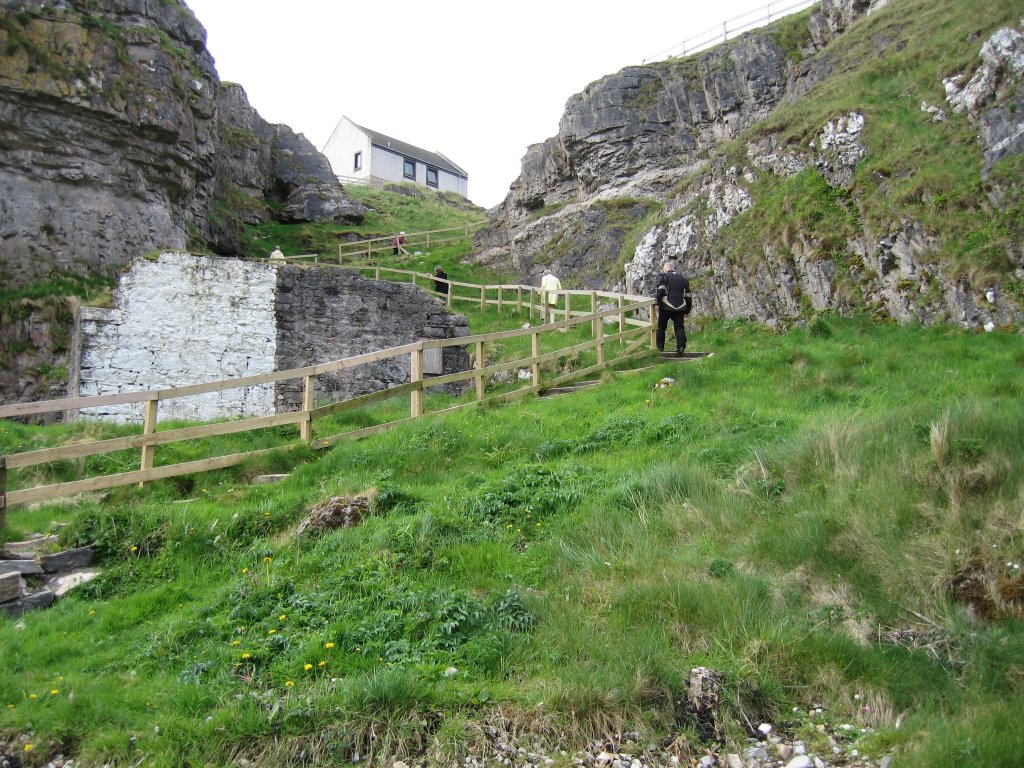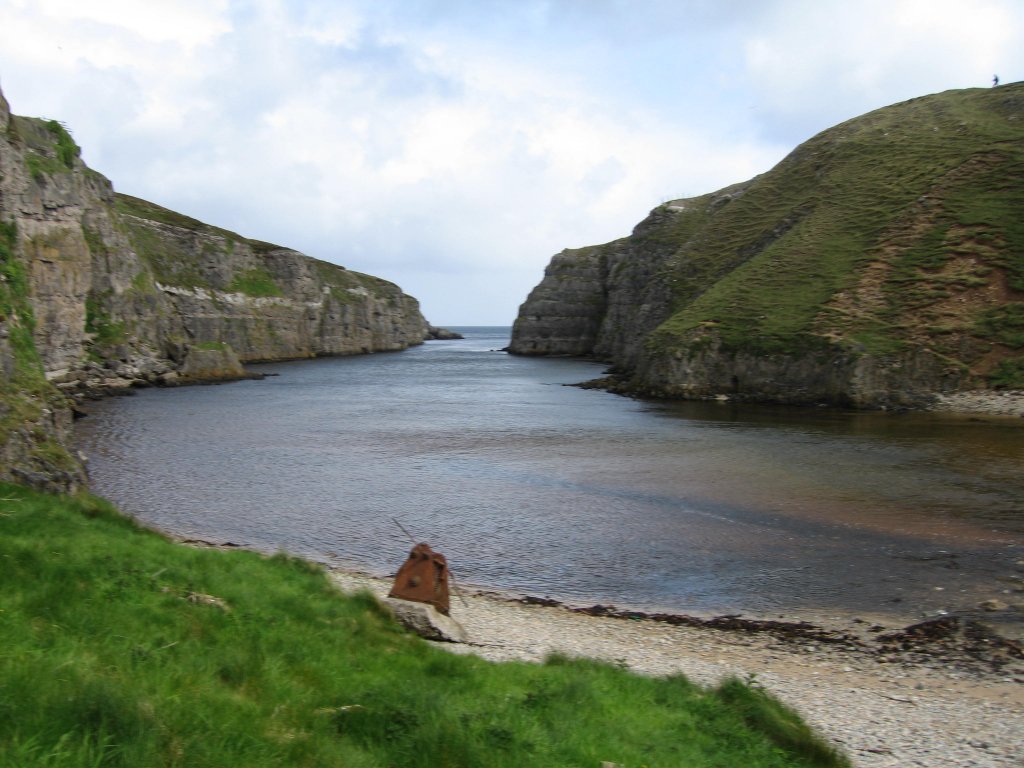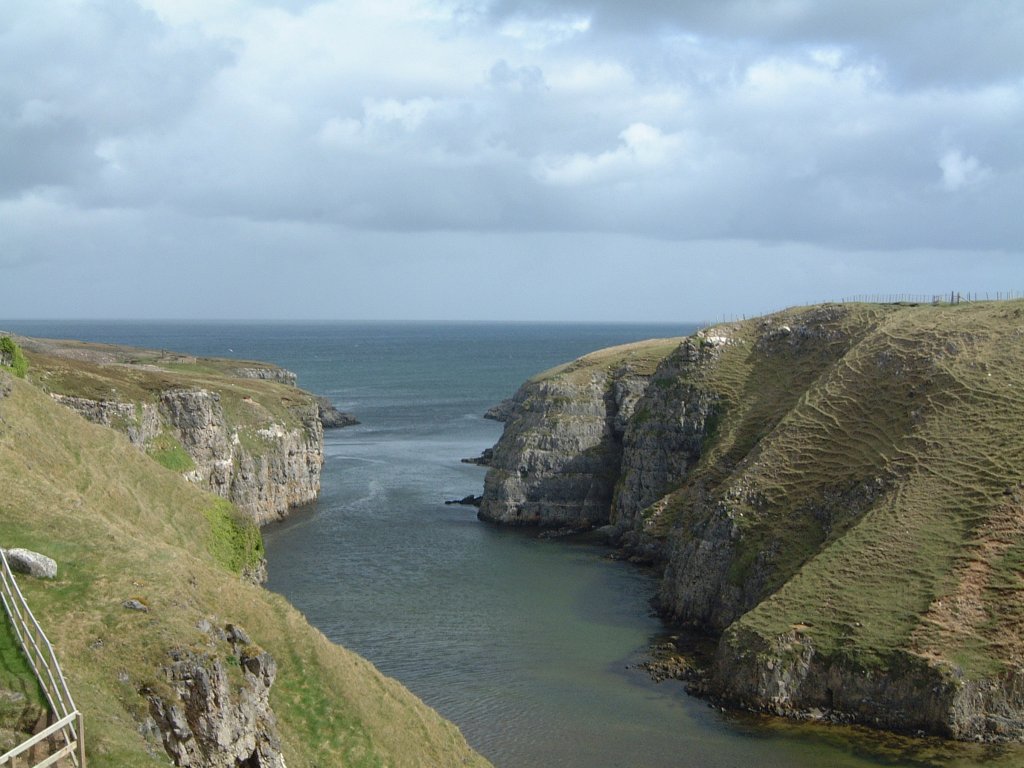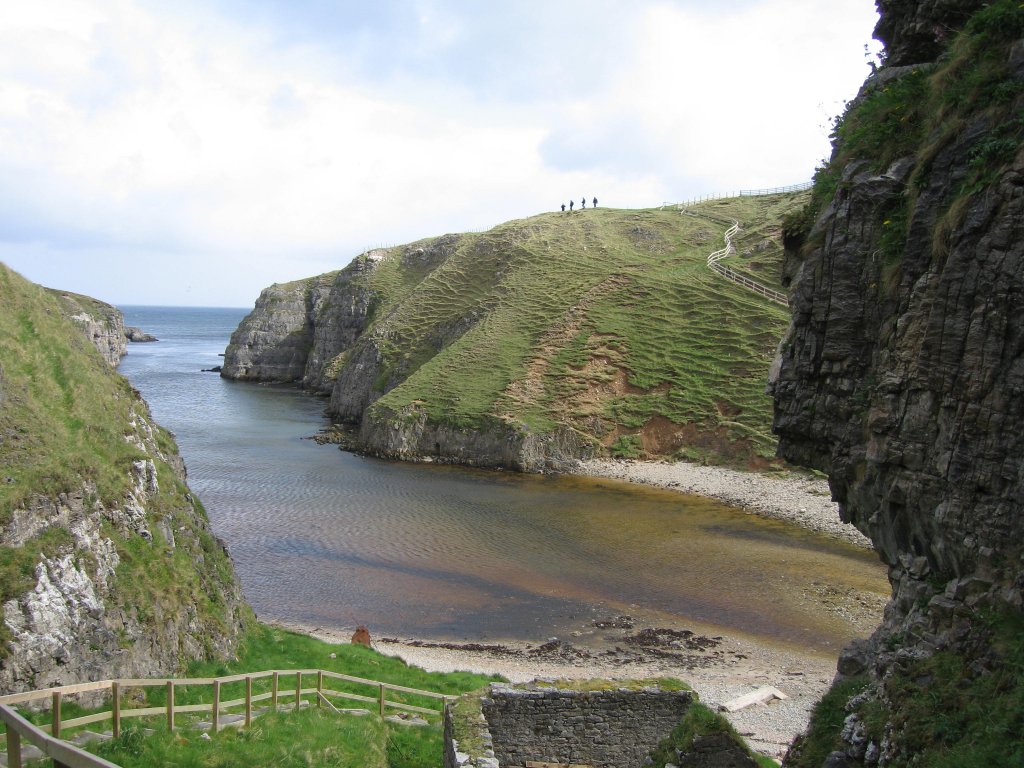 Kylesku Bridge


The Kylesku Bridge, spanning Loch a Chaim Bhain, was opened in 1984 by the Queen, and it replaced the Kylesku ferry. Its broad, magnificently curved design fits quite well into the scenery of Northwest Sutherland. In 1993, a cairn was built to commememorate the 50th anniversary of the XIIth Submarine flotilla of WWII.The ruins of the Clan MacLeod castle at Loch Assynt is seen from the highway as our tour bus heads towards Ullapool in Wester Ross for lunch.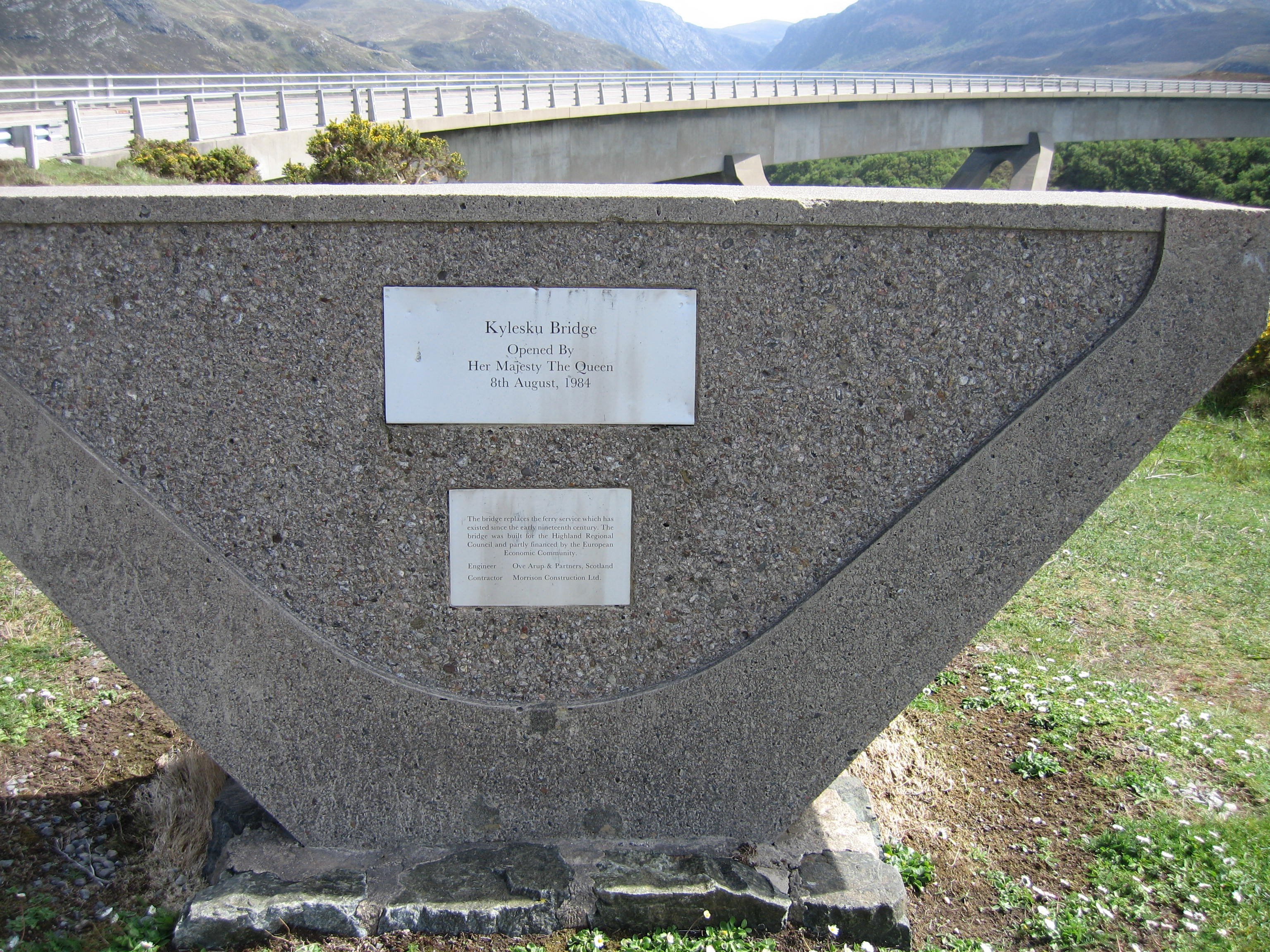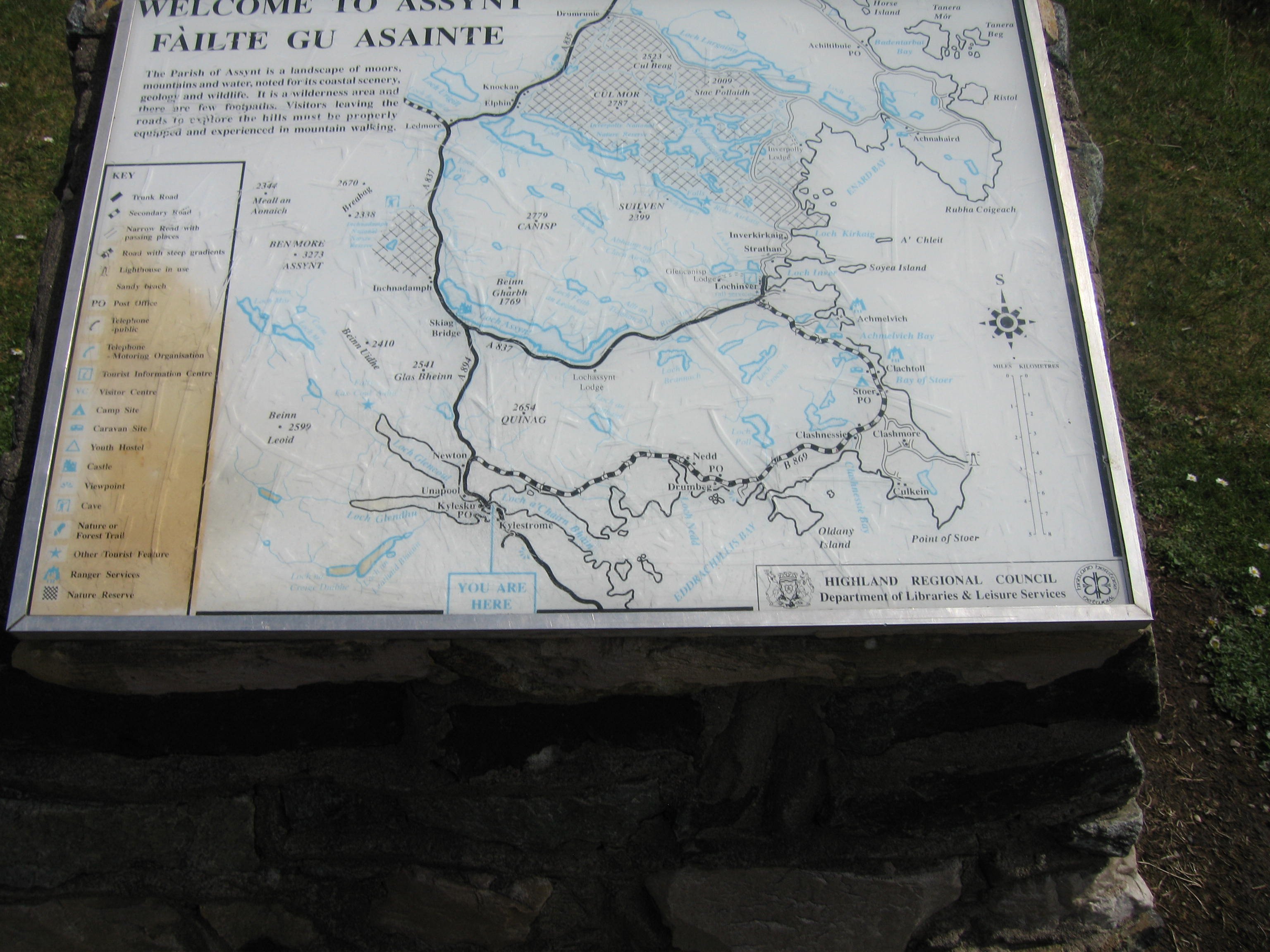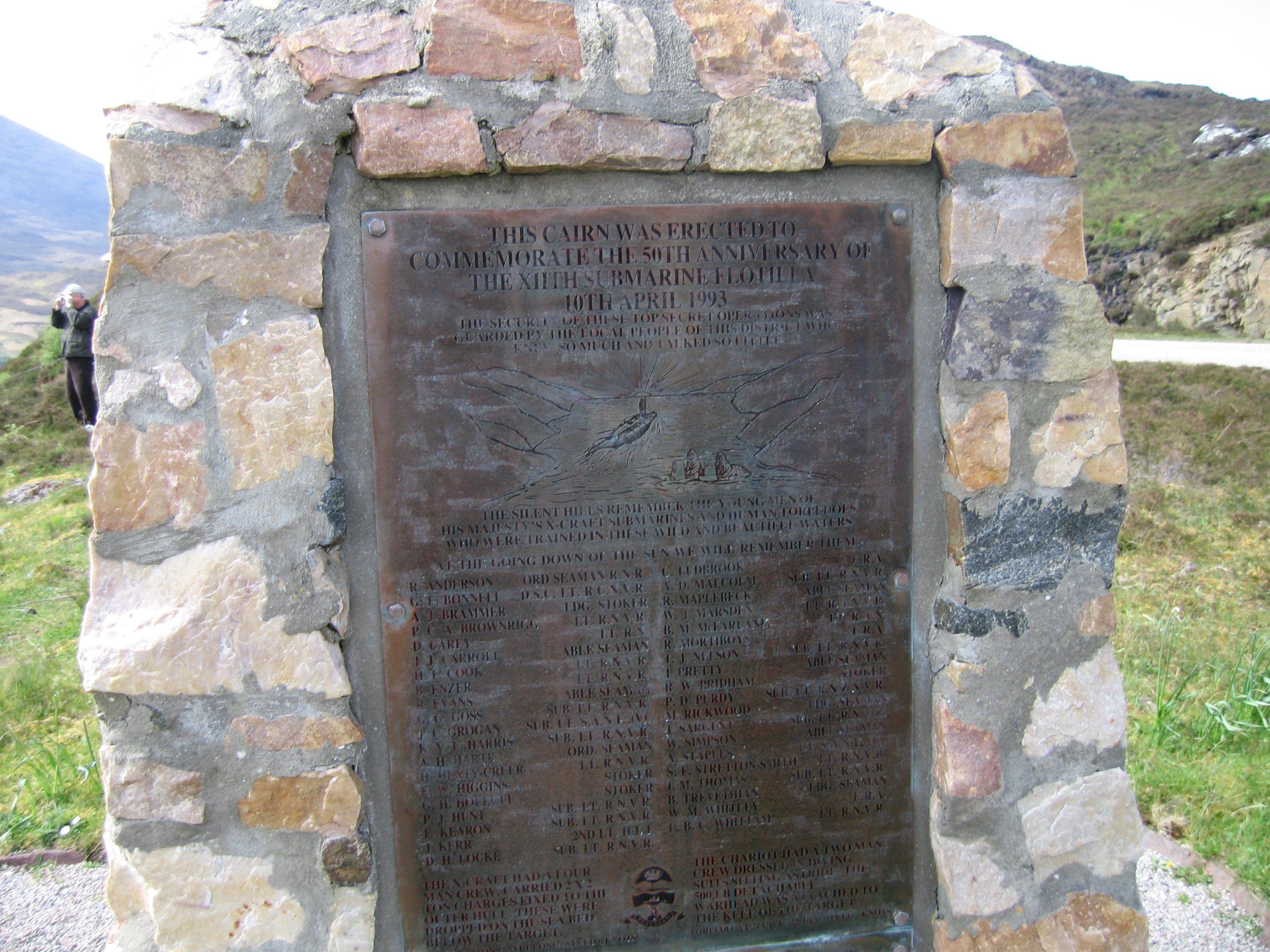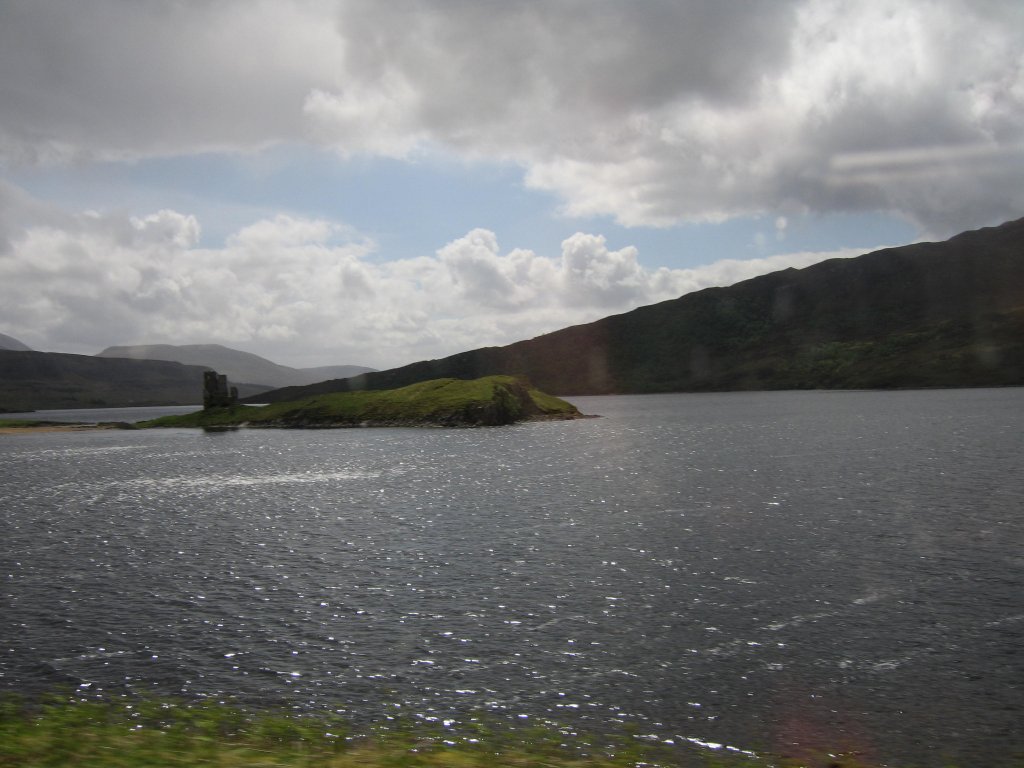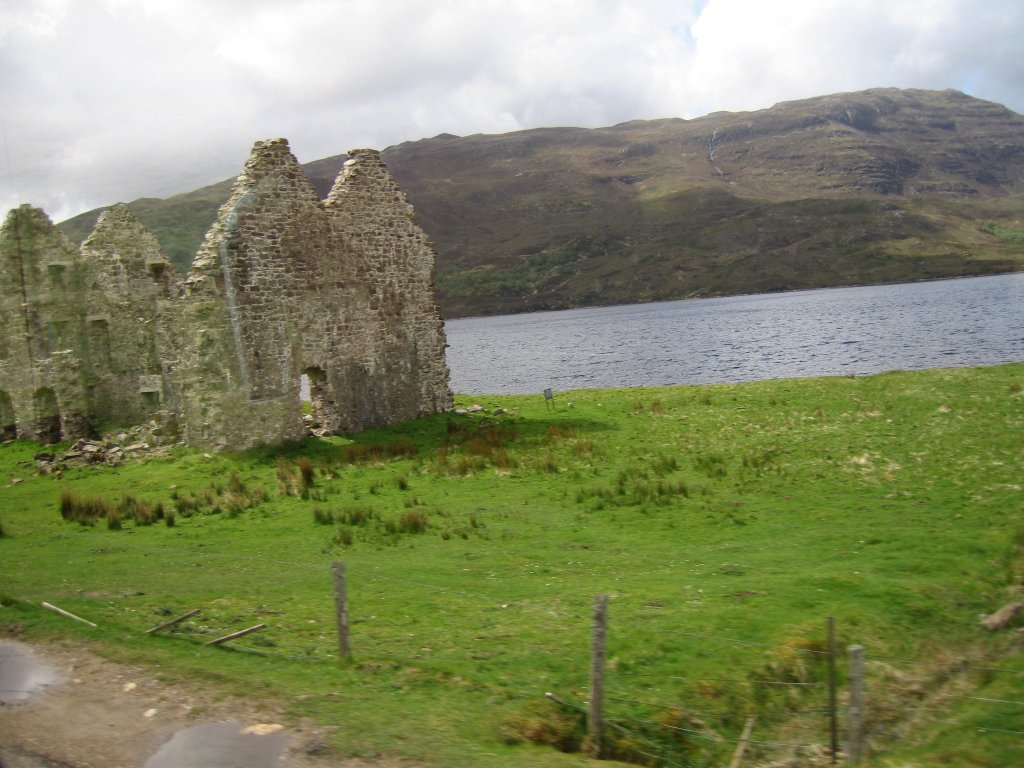 ---
Please use the BACK button of your browser to return.