On the day of our arrival, our bus driver had a rest while a local bus driver took us on a quick orientation tour of the Old and New Towns.

EDINBURGH CASTLE


On the next morning, he was back to drive the group over to Edinburgh Castle, where a guide took us to the square on the highest level. We were warned not to start at the Prisoners' Keep (3rd picture below), because the sparsely-lit exhibits would return us to a lower level. We had visited the National War Memorial and Museums (to the right) in 2001. We paid a quick visit to The Great Hall (to the left) to see its centre beamed ceiling like an upturned hull of a wooden ship (in the 2nd photograph). No photos of the Honours of Scotland (the Crown & Sceptre) or the Stone of Destiny (Scone) were permitted. The remaining pictures are outdoor scenes.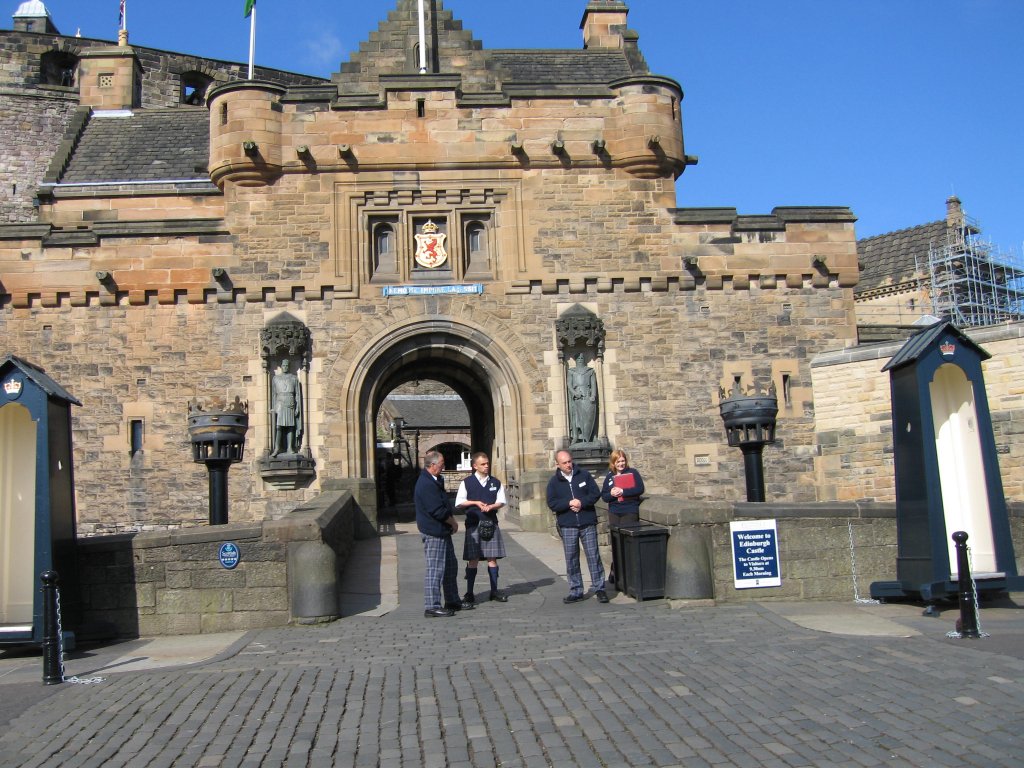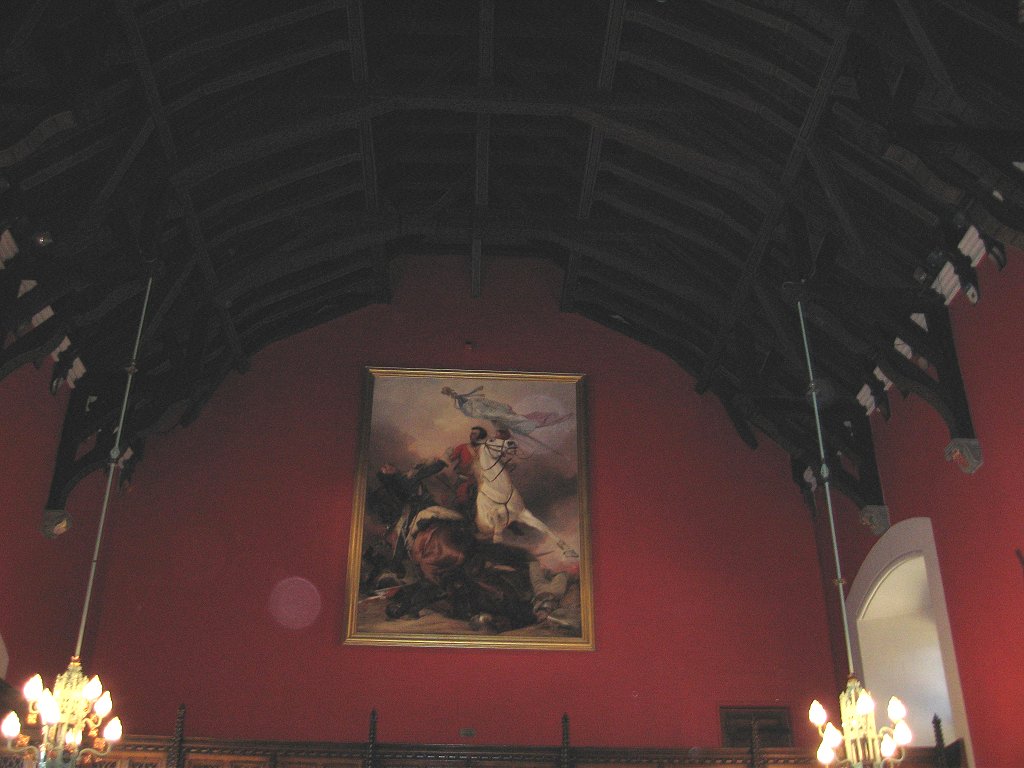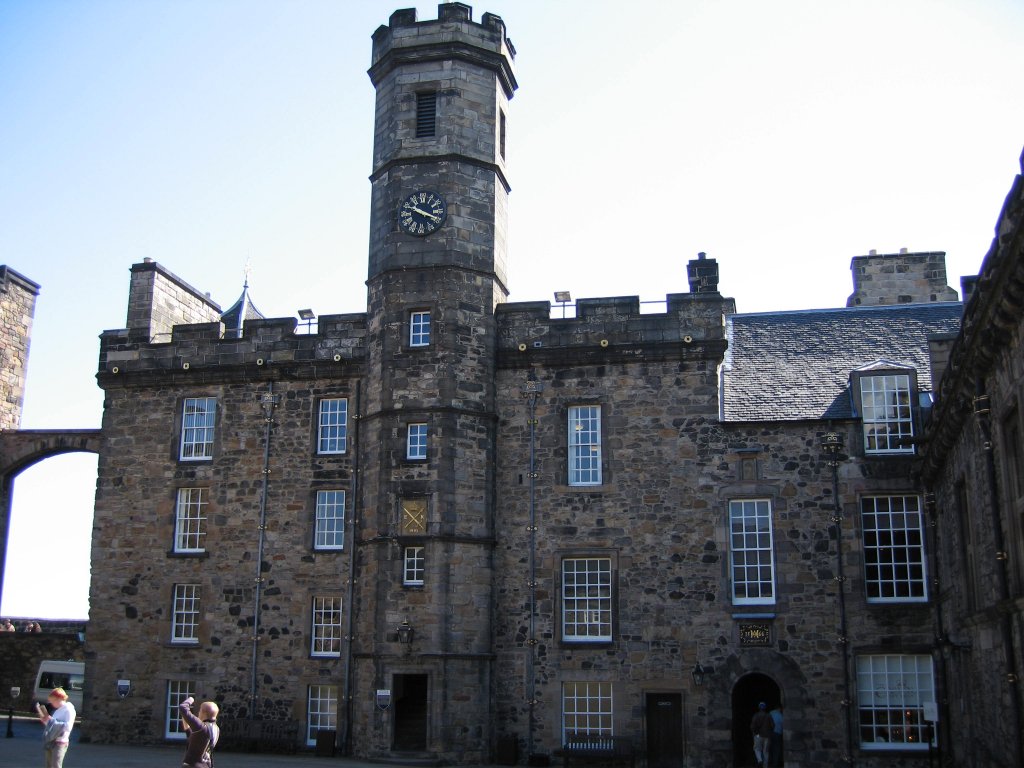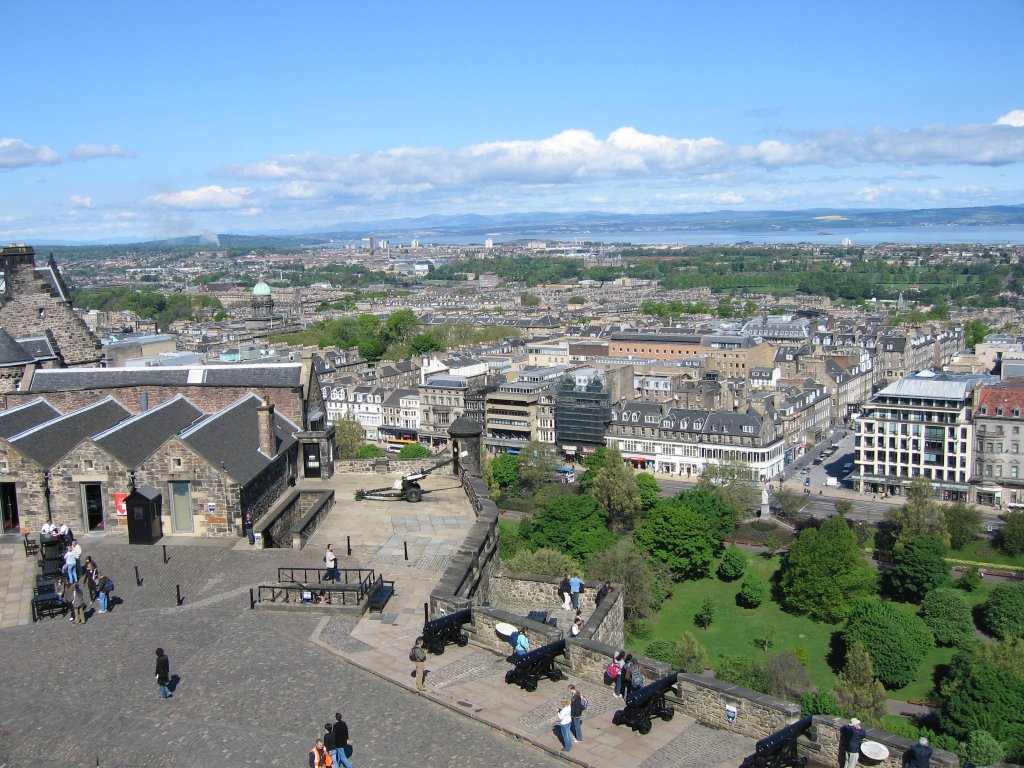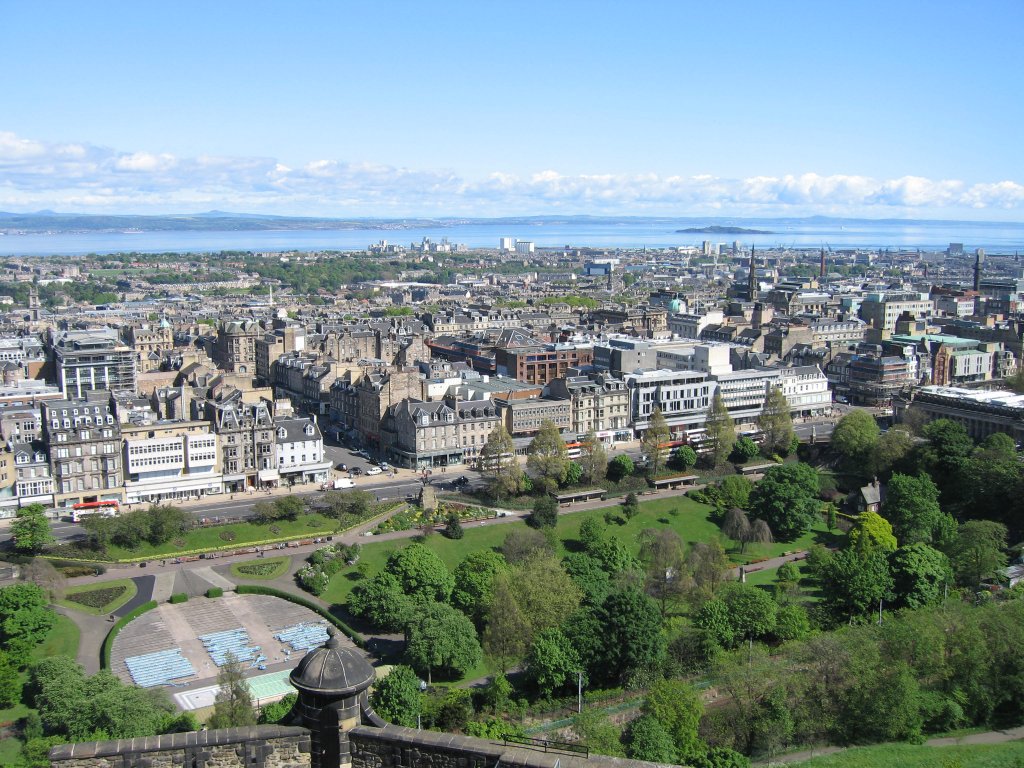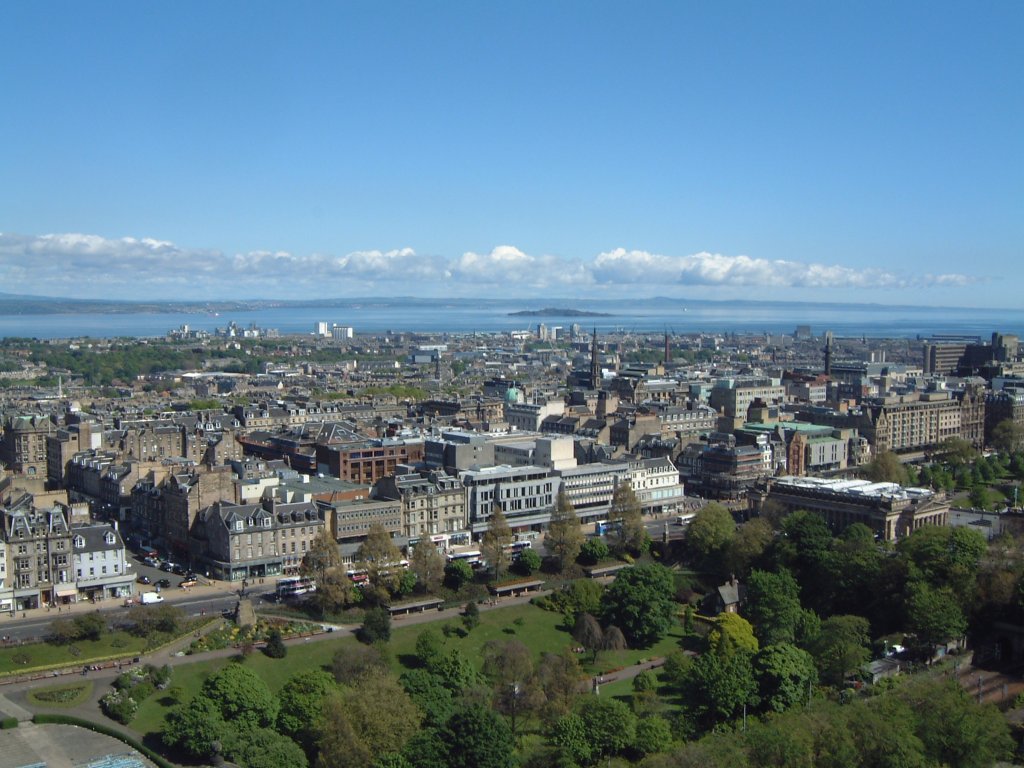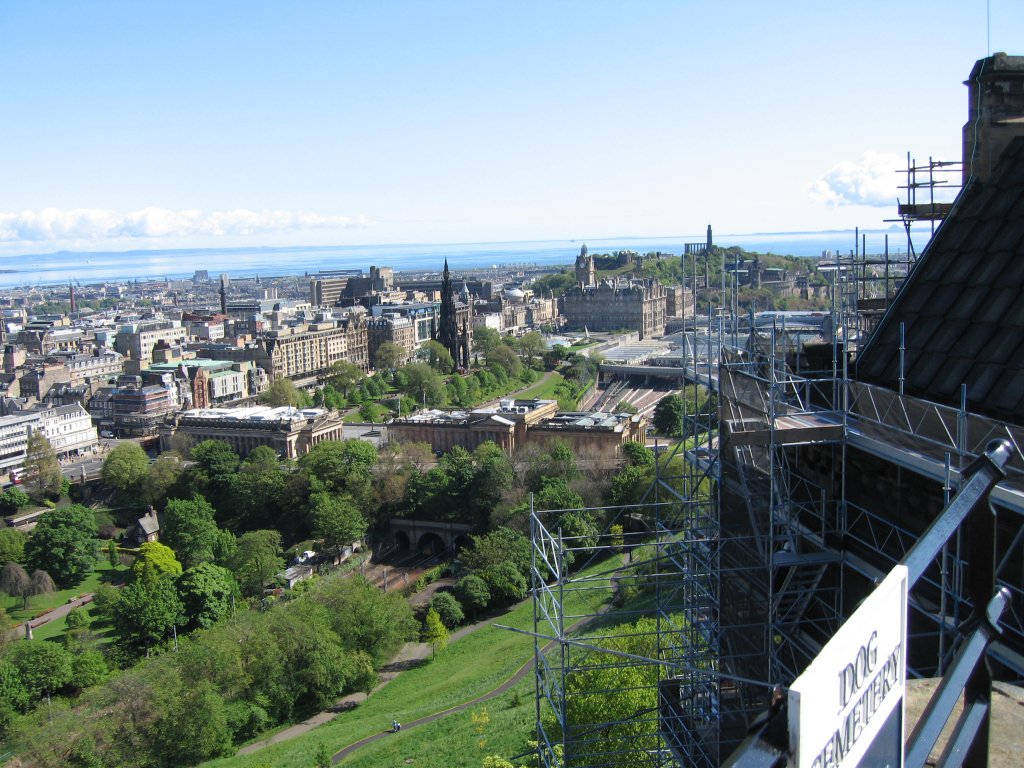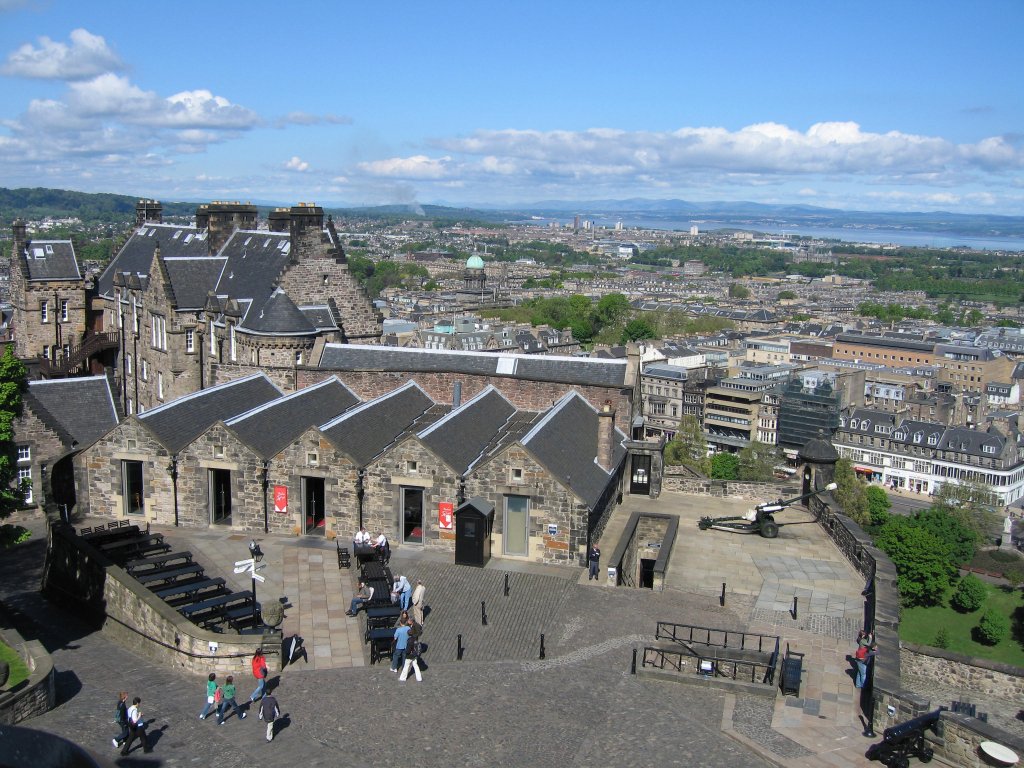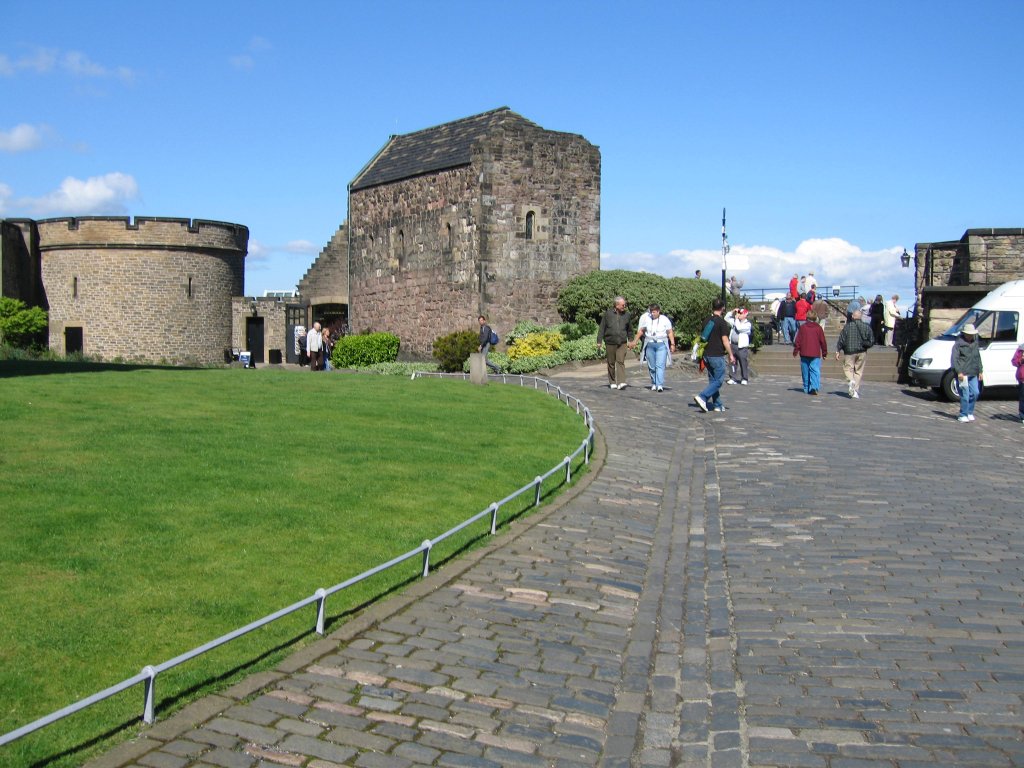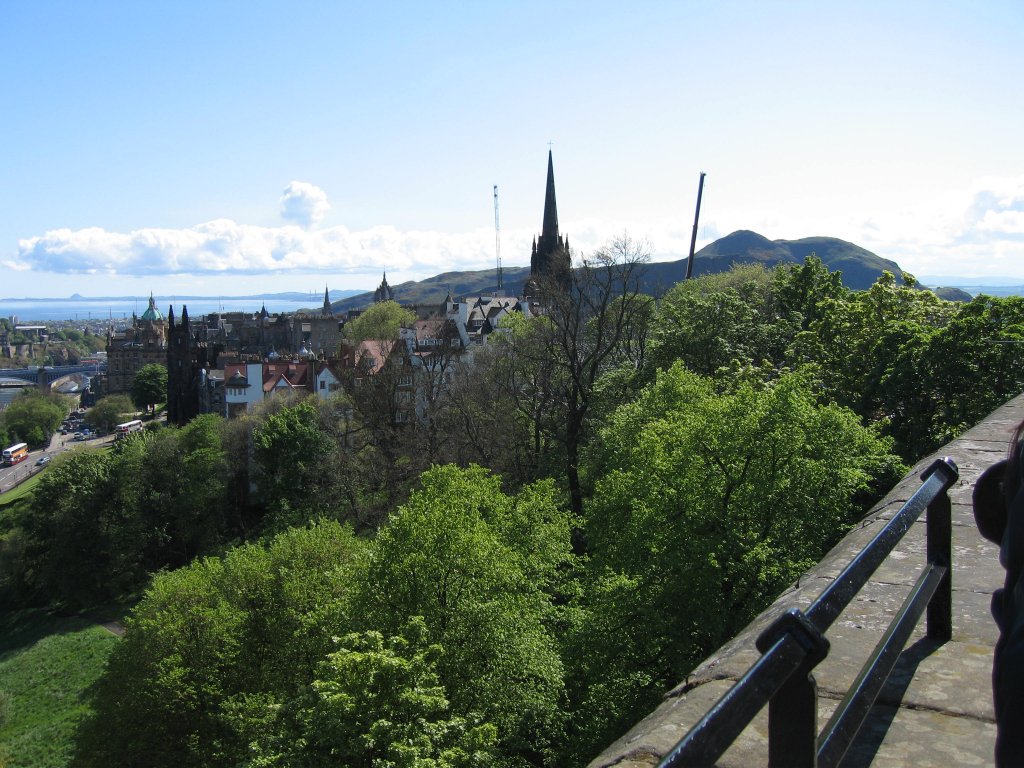 ---
THE SCOTT MONUMENT

While Pat visited wool shops, Doug decided to climb the monument to Sir Walter Scott on Princes Street. What an excellent way to work off some calories after a lunch at a Rose Street pub! The first set of the 287 steps are fairly average in size. As I approached the second level, I heard a youngster yell, "I think I hear somebody coming up!" . . . and I knew that it would be impossible for two persons to pass each other. The final five steps to the top level are barely a forearm in width, the walls seem to press in, and I was praising the heavens that I wasn't claustrophobic and hadn't had a heavy meal.




The following are photos taken from the topmost level of the monument moving counter-clockwise.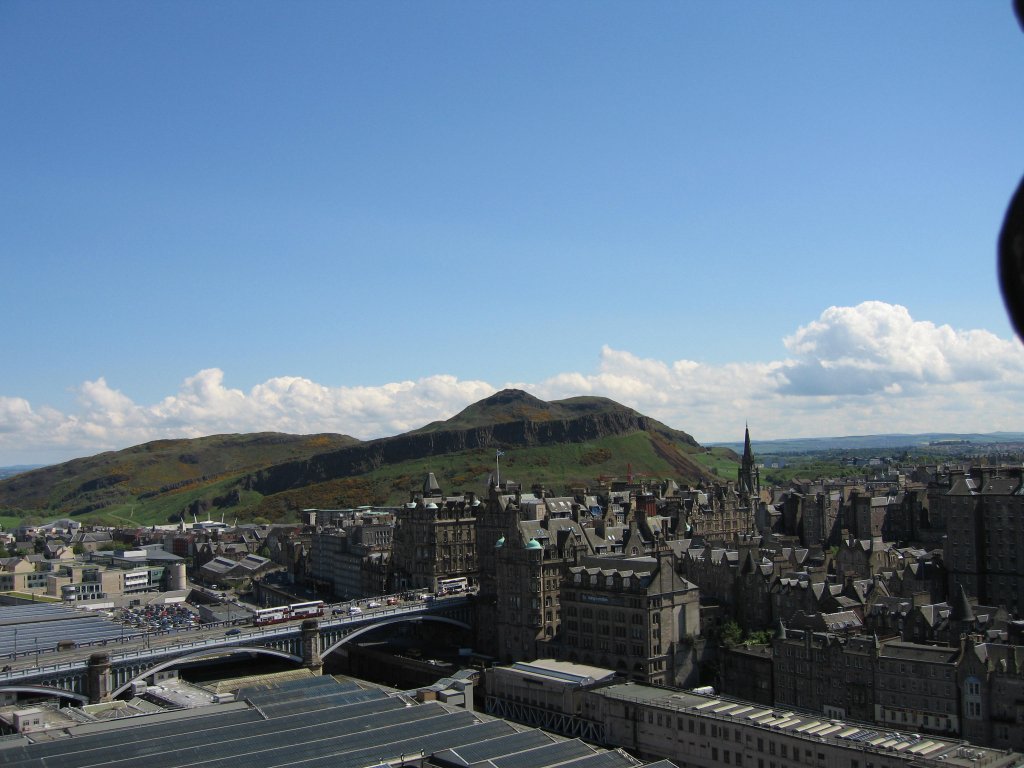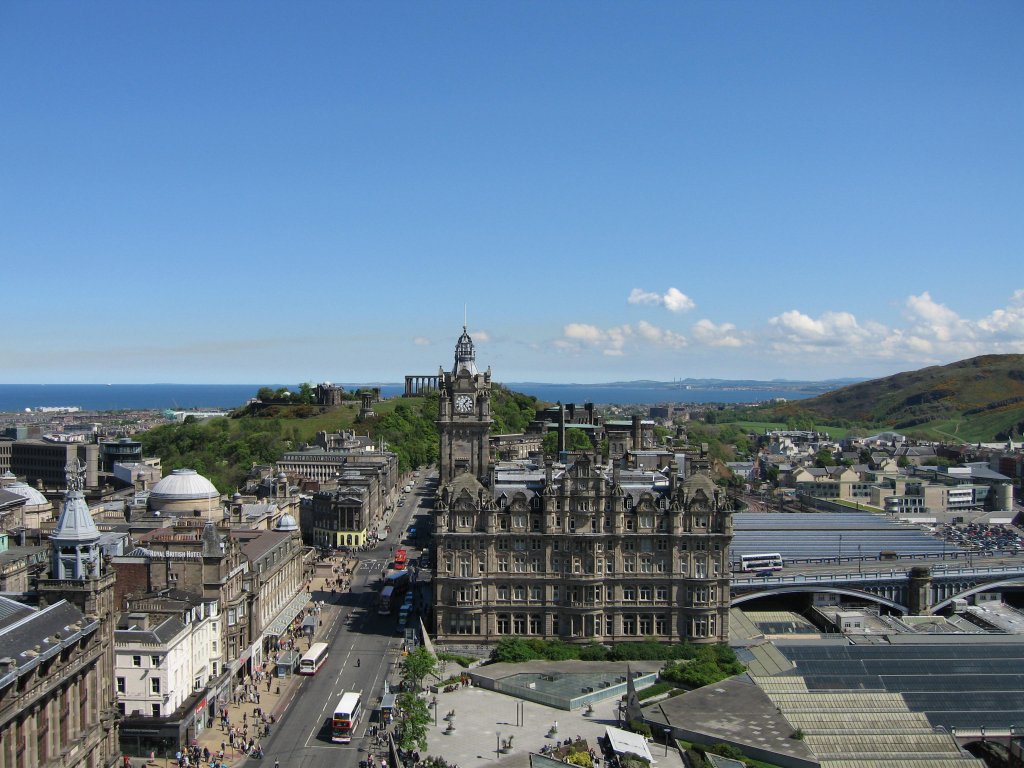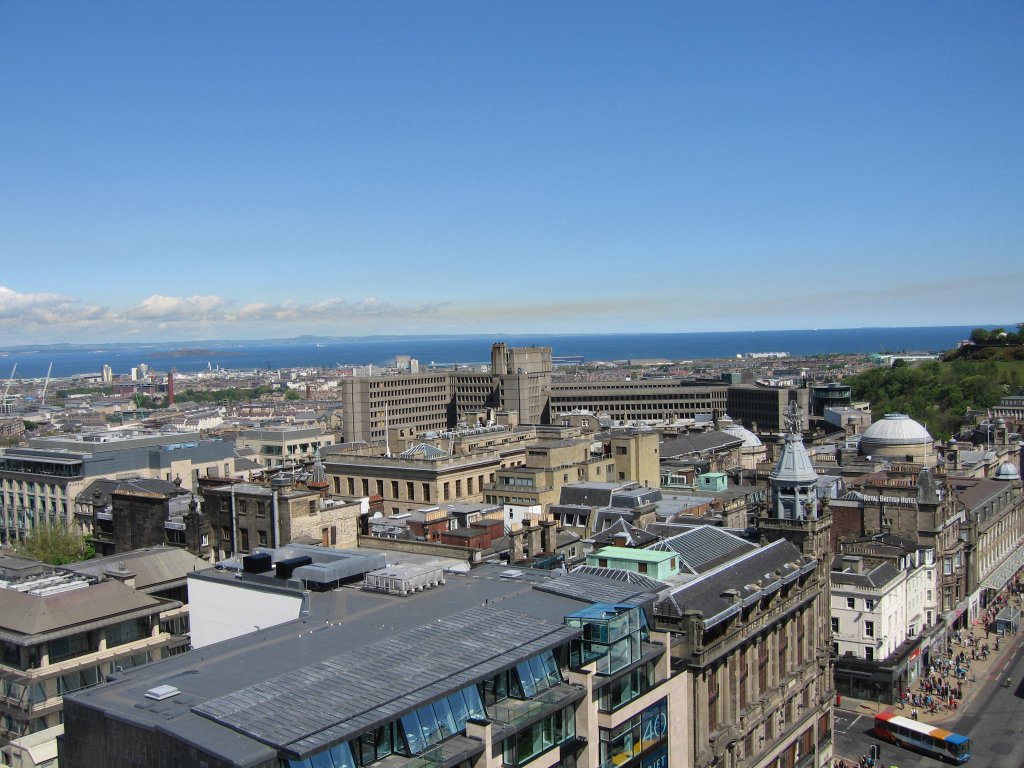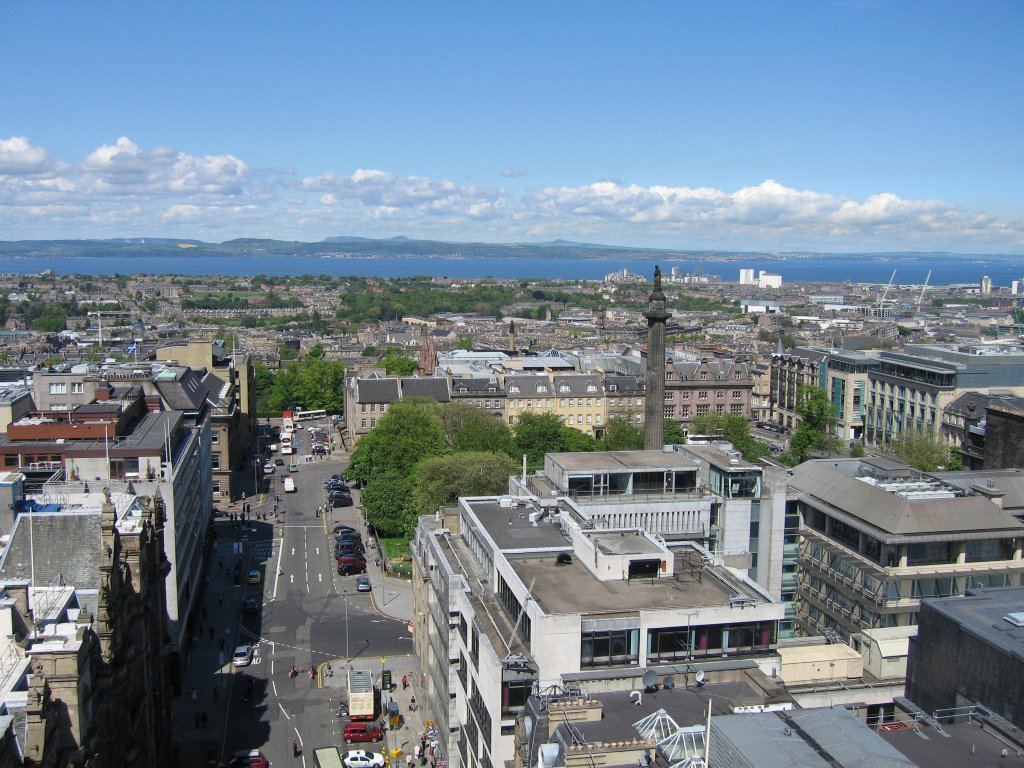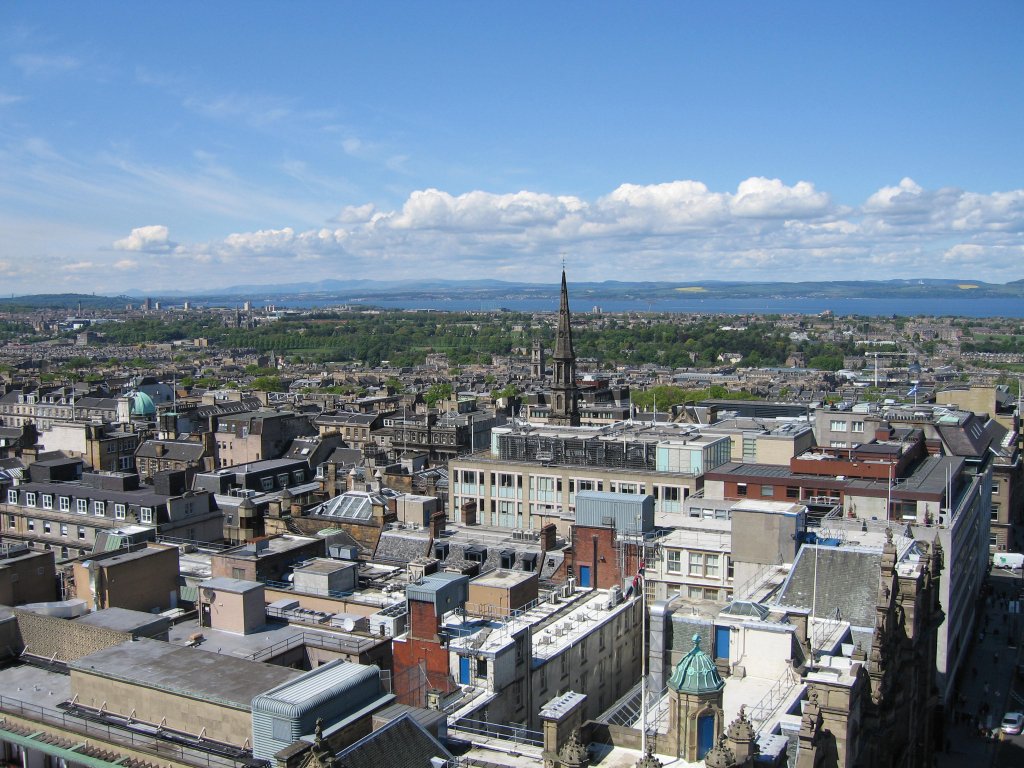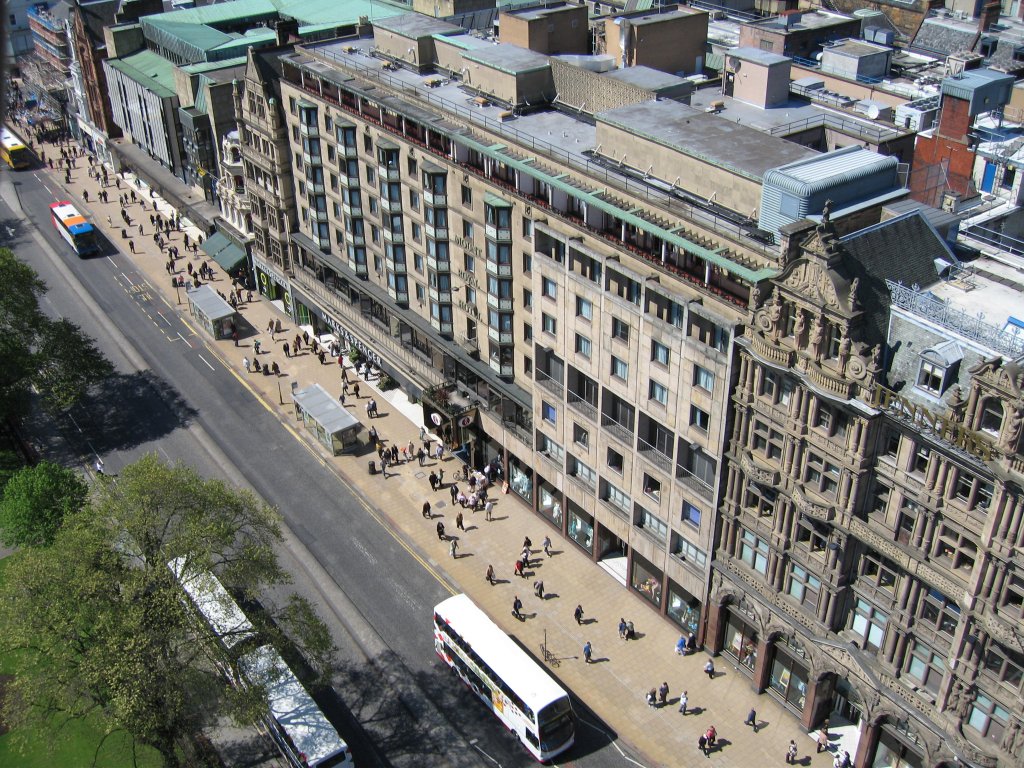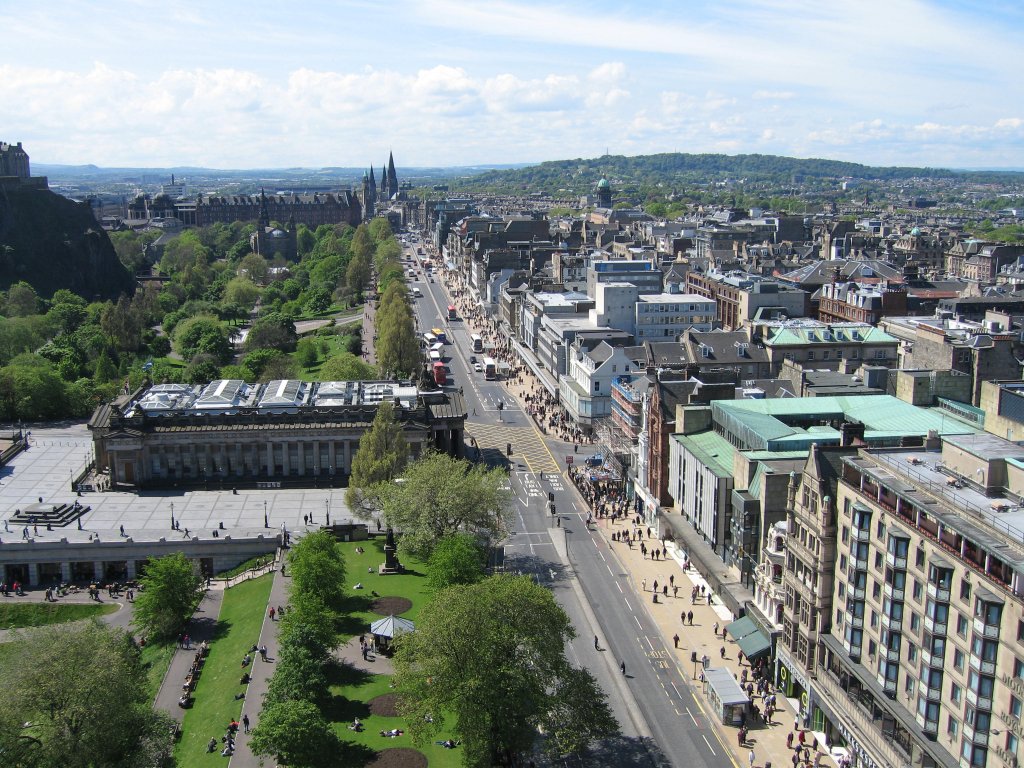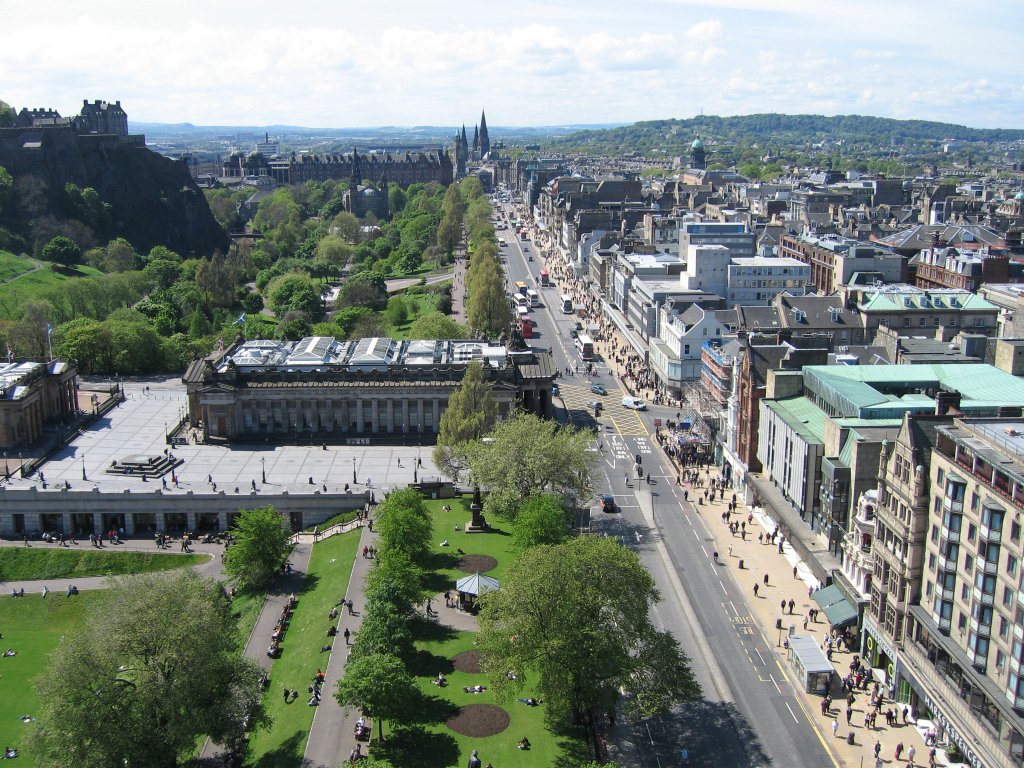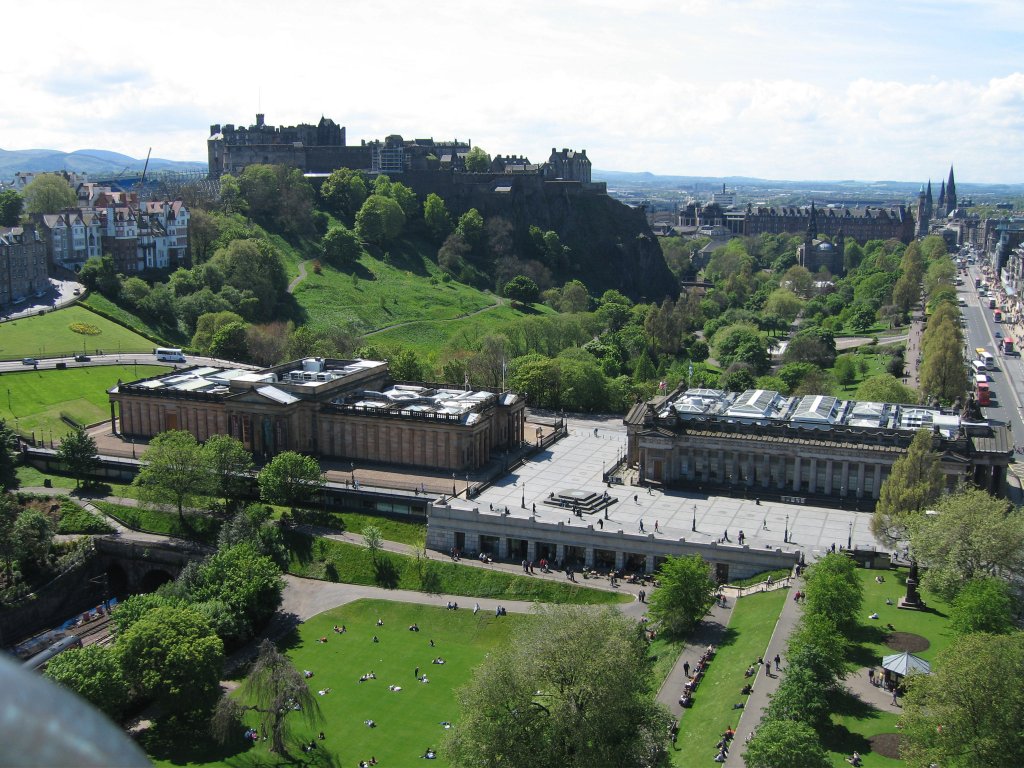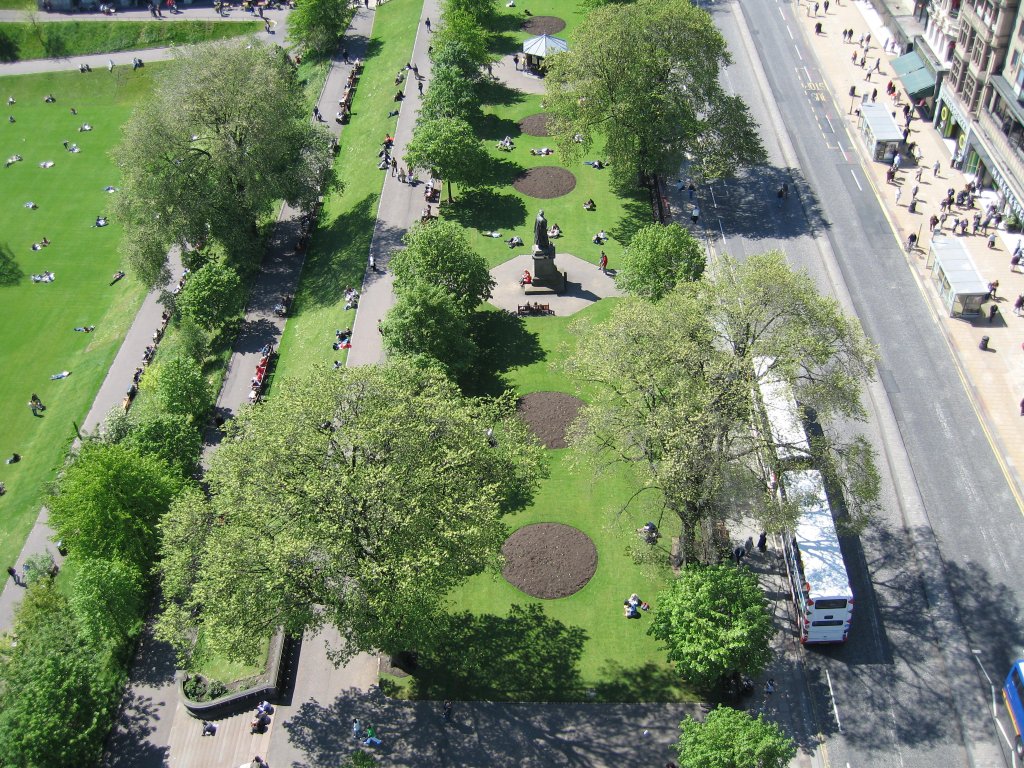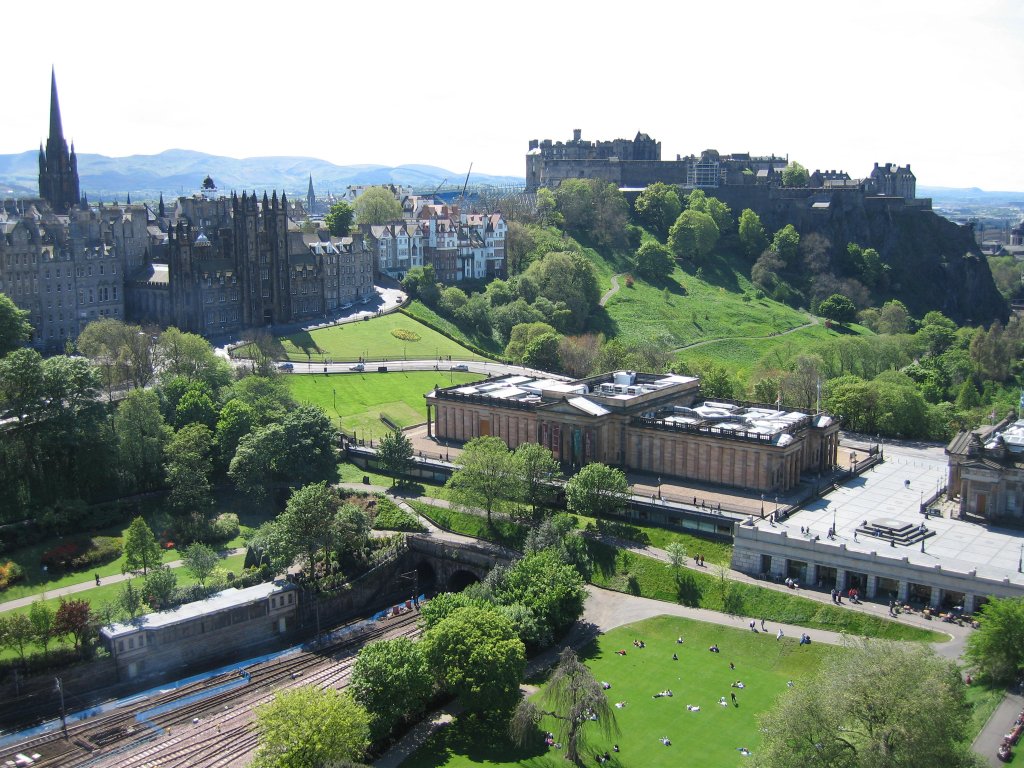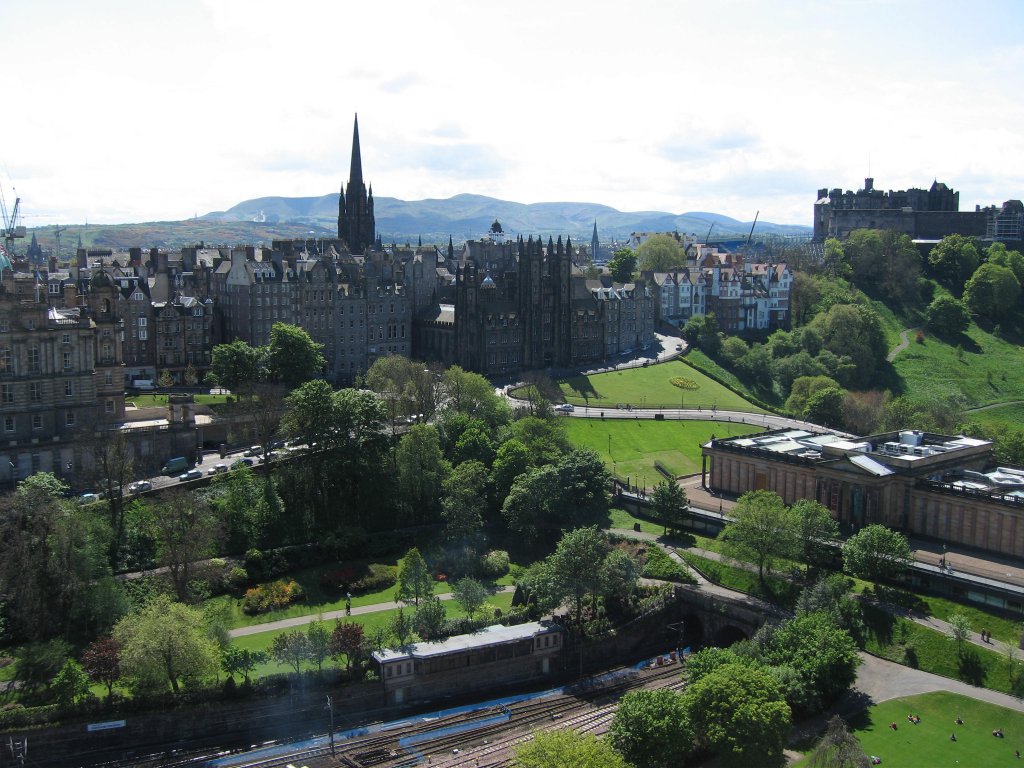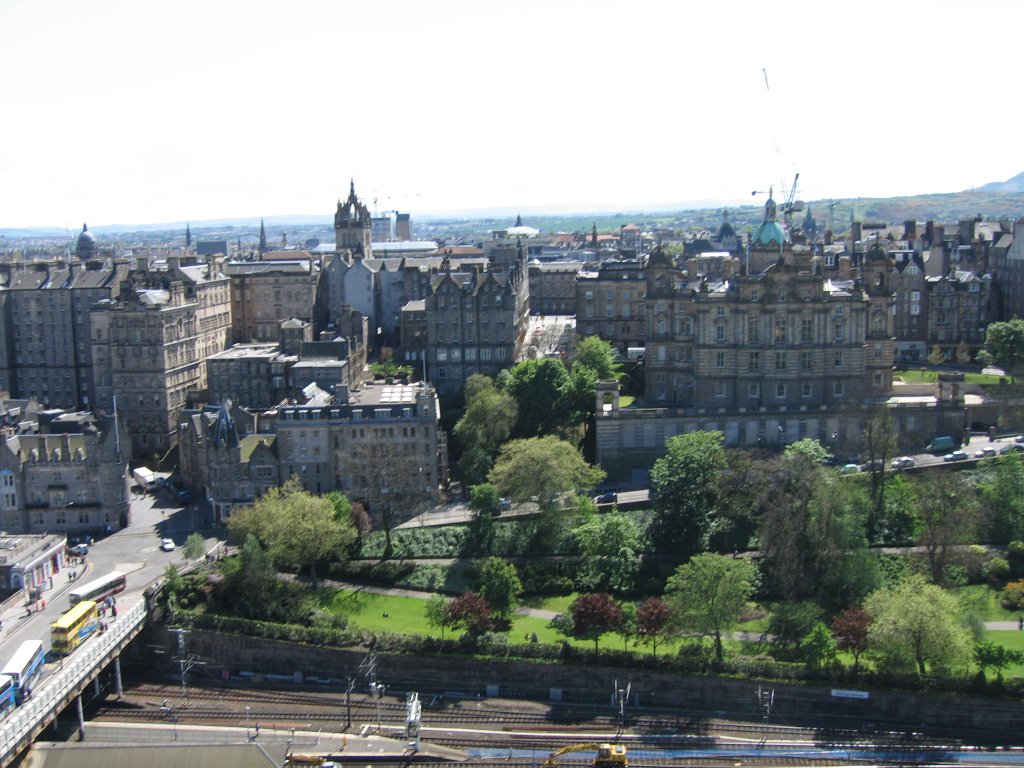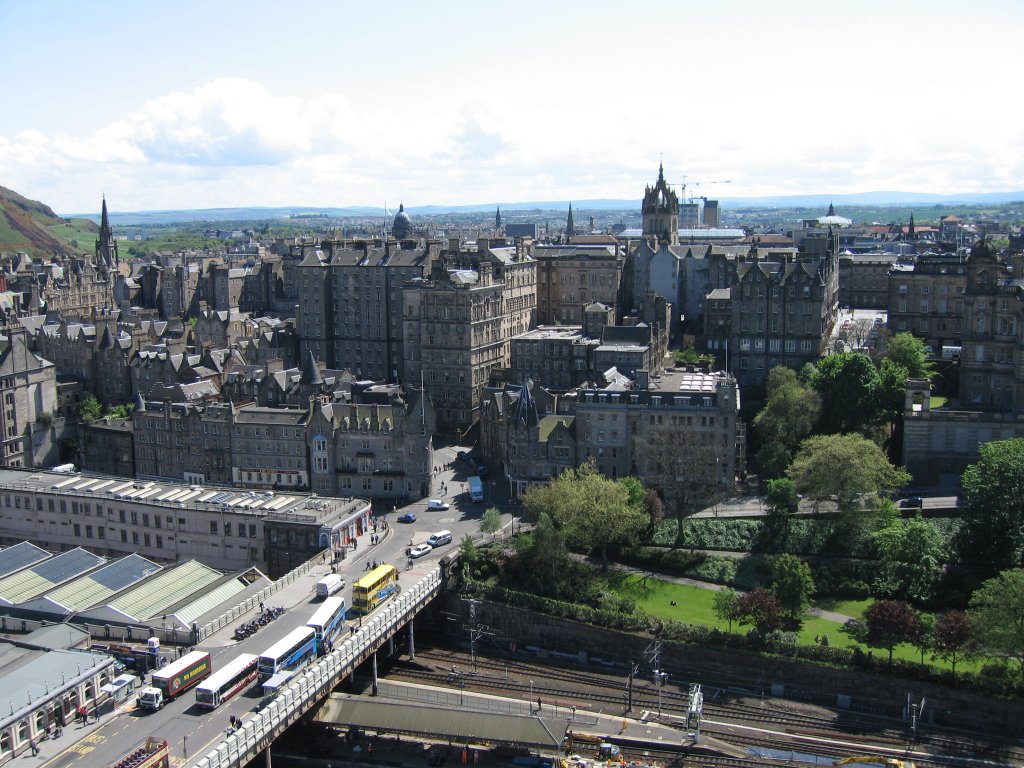 As Doug reached the bottom of the monument, he met Marianne and Gary de Salis (Jordan Station, Ontario) who were also members of the Globus Tour and could verify that he had his certificate and photographs. There was still time for a stroll through Princes Street Gardens before returning to The George Hotel.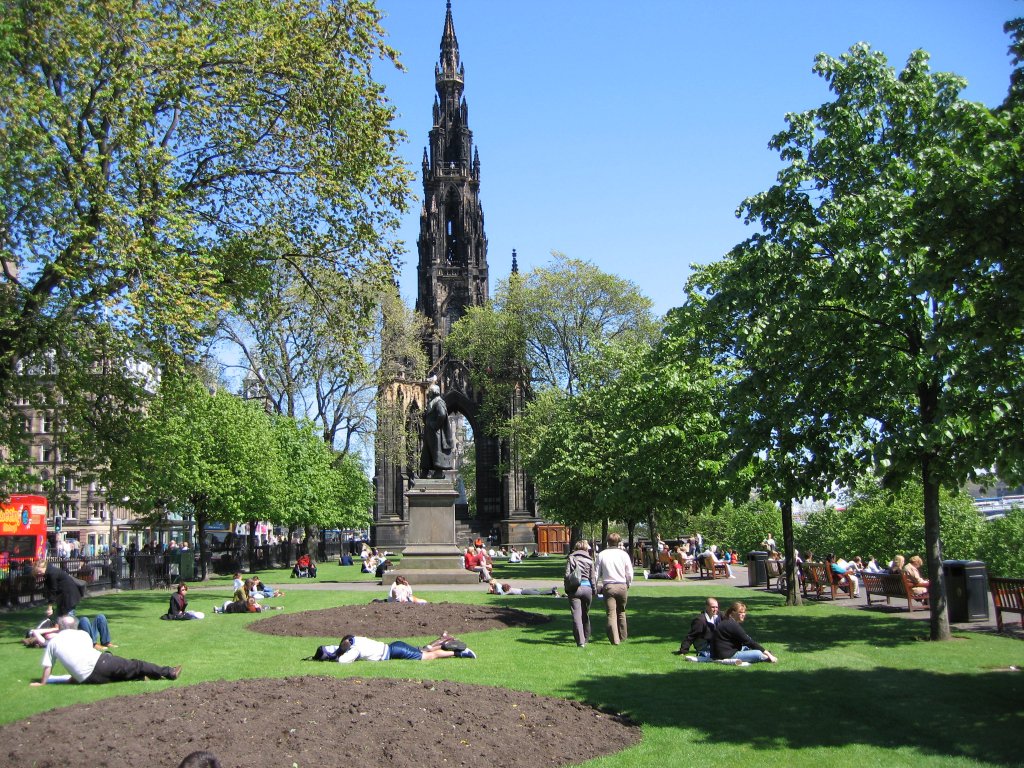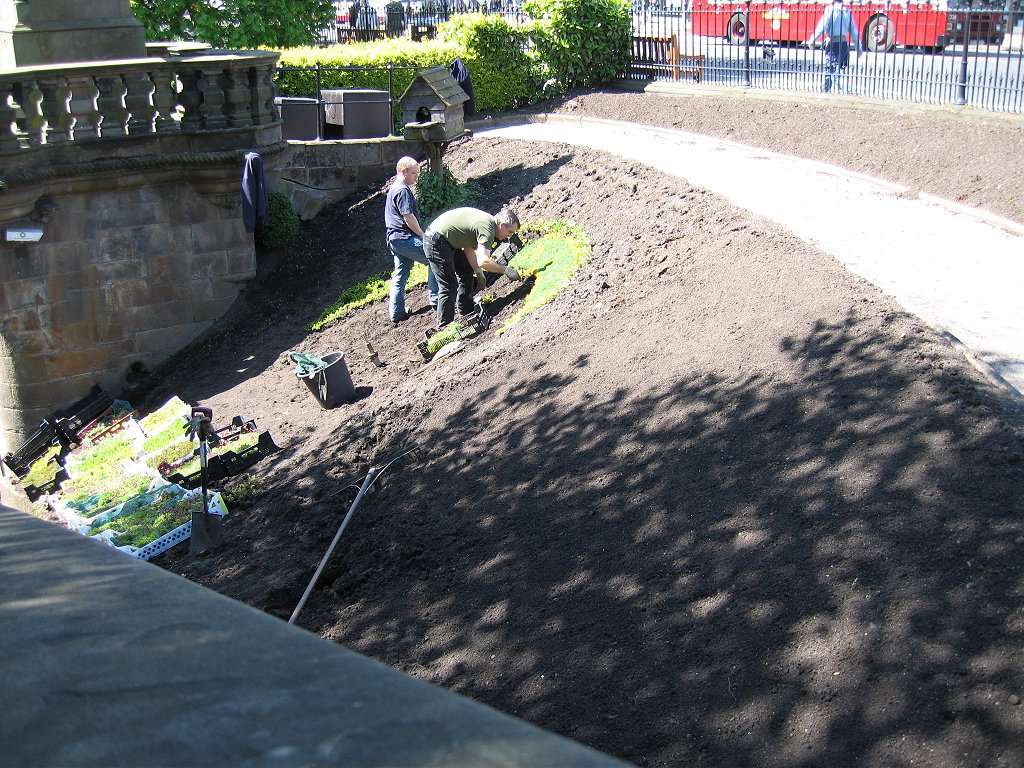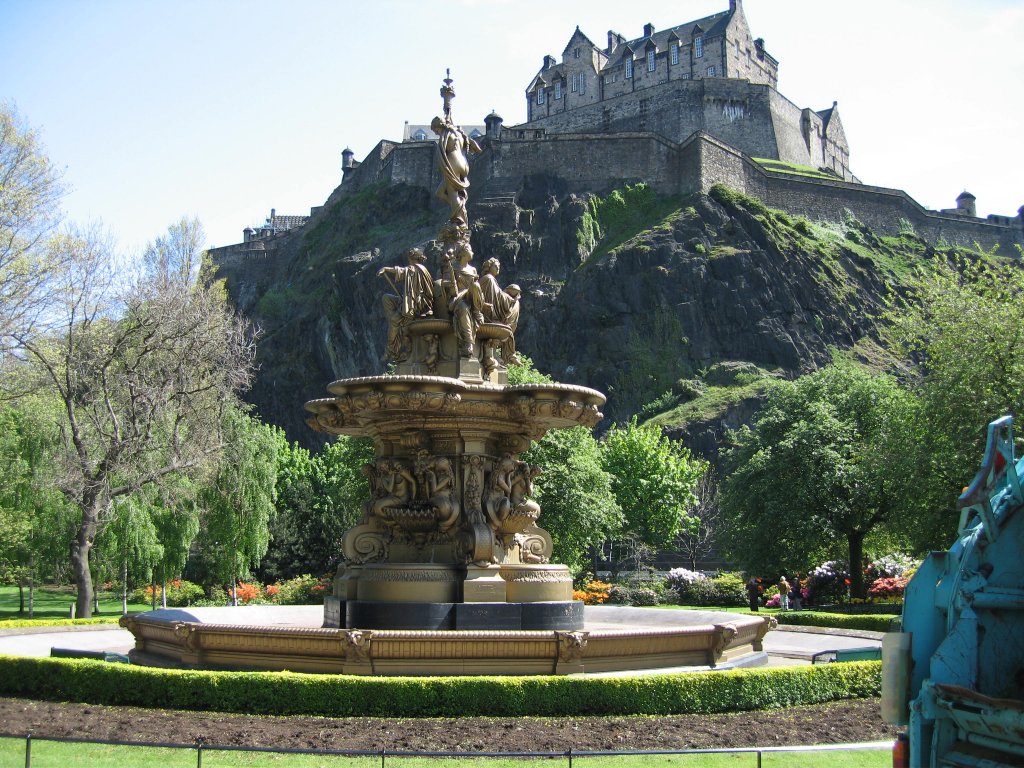 ---
Please use the BACK button of your browser to return.