Just as the ordinary clansmen were being driven from their homeland, there was a revival of sentimentality about the Highlanders and their culture. We might say that this rebirth began with the romantic "English literature" of Sir Walter Scott (1771 - 1832) and continued with the subtle invention and reinvention of pretty plaids and "revived traditions" during the mid-nineteenth century ... at a time when the clan system of the Highlands was on its deathbed.

Abbotsford House took six years to build, and was completed in 1824. The house was opened to the public in 1833, five months after Sir Walter's death, and has been enjoyed by visitors ever since.
Abbotsford House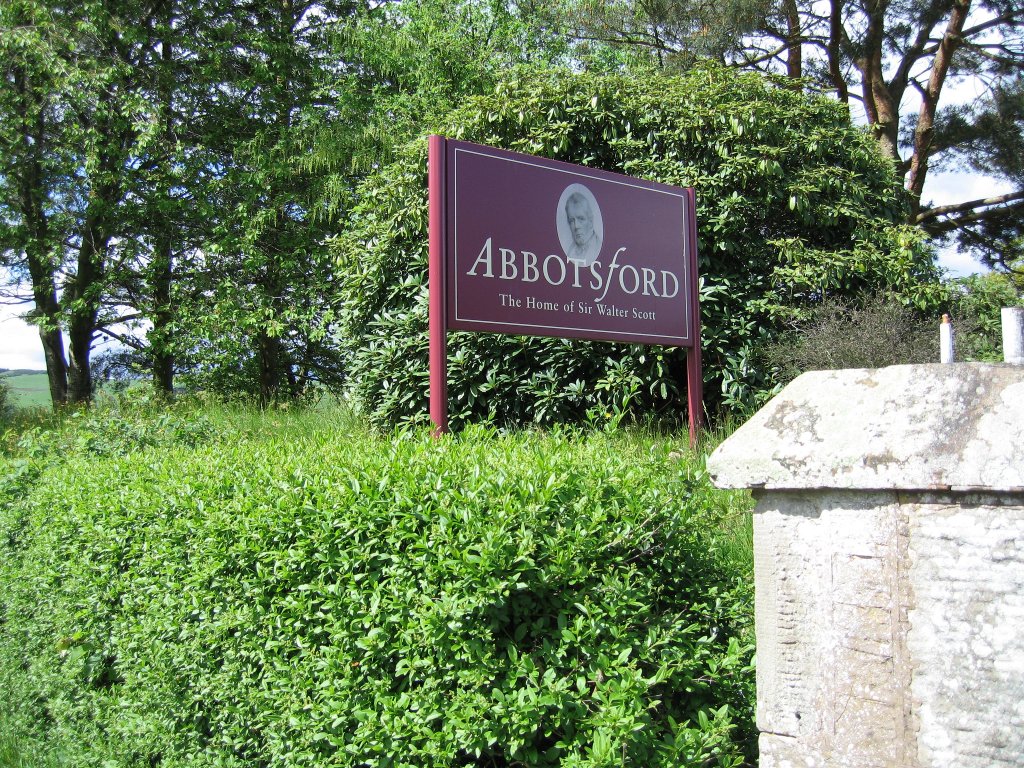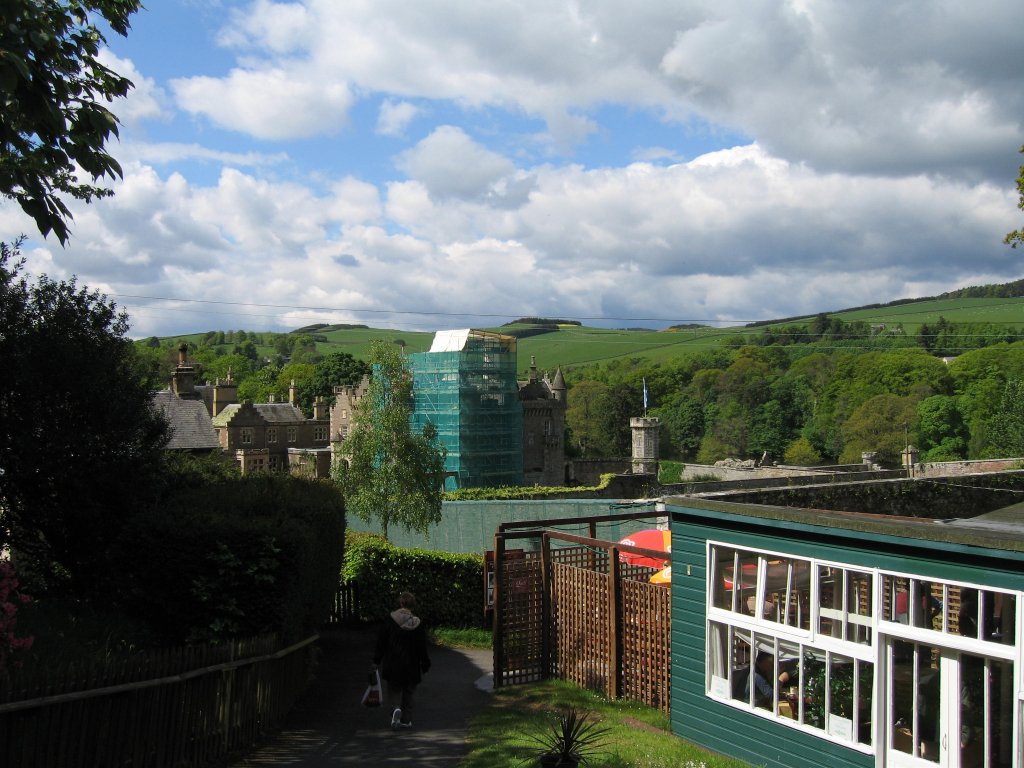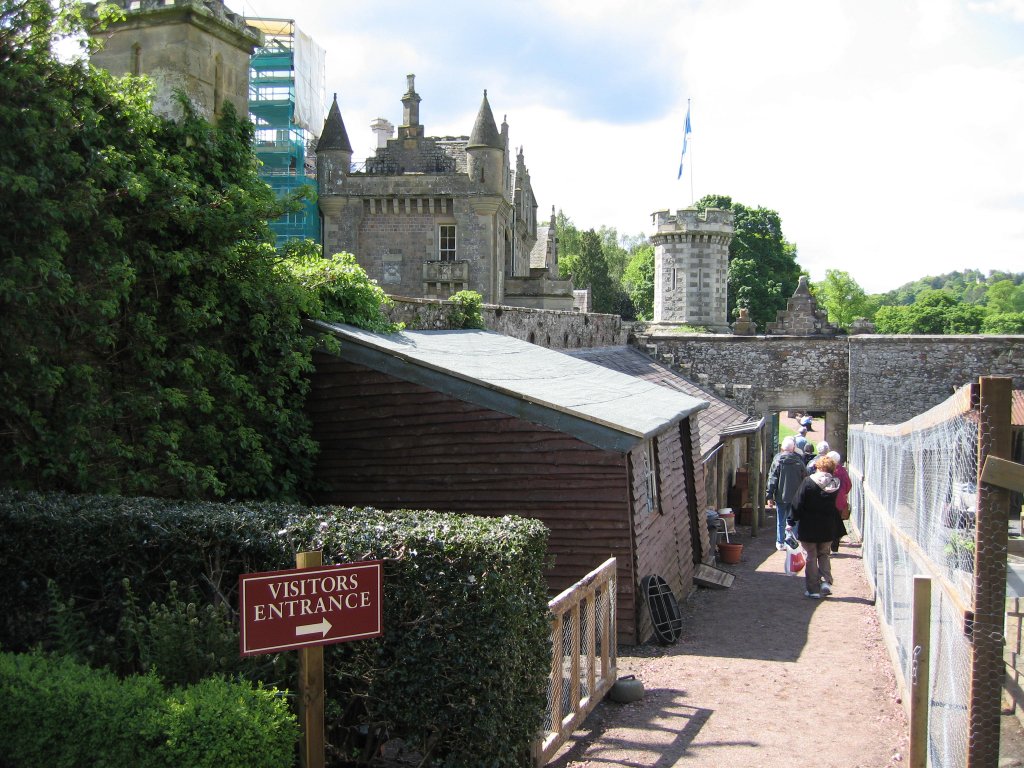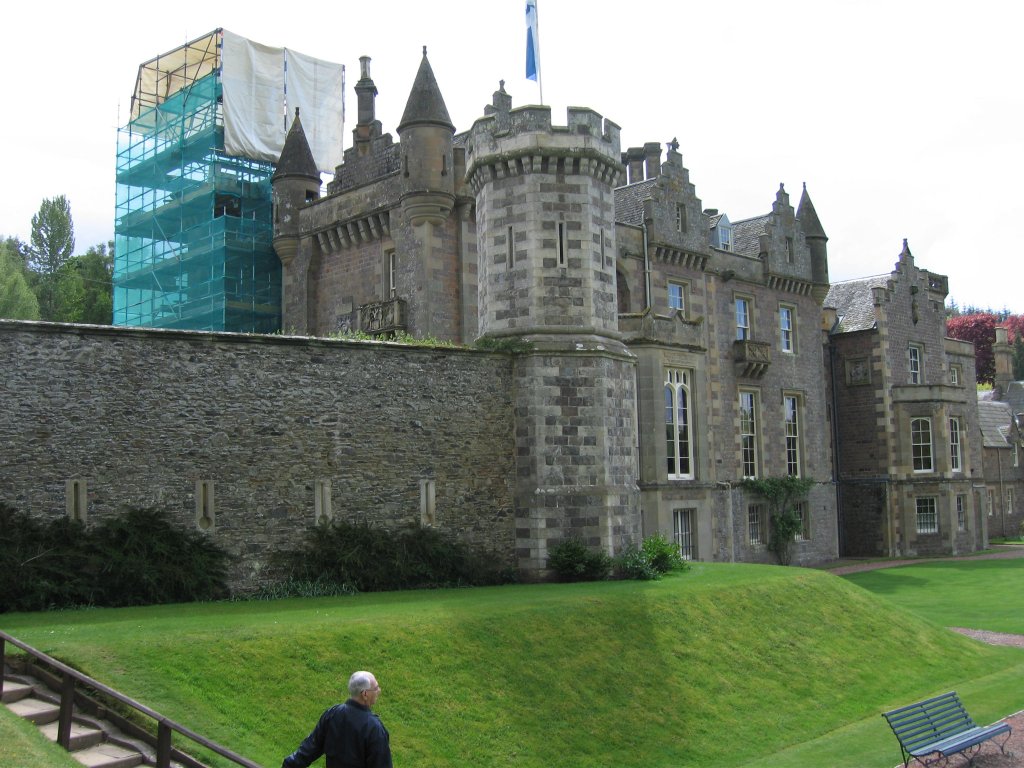 Scott's Study and Bedroom

The first room on our tour was Sir Walter Scott's study. When he tired of his guests or his work, he could ascend private stairs to the right which led to his bedroom. Currently, a display of Nigel Tranters work is located in Scott's bedroom (3 photos).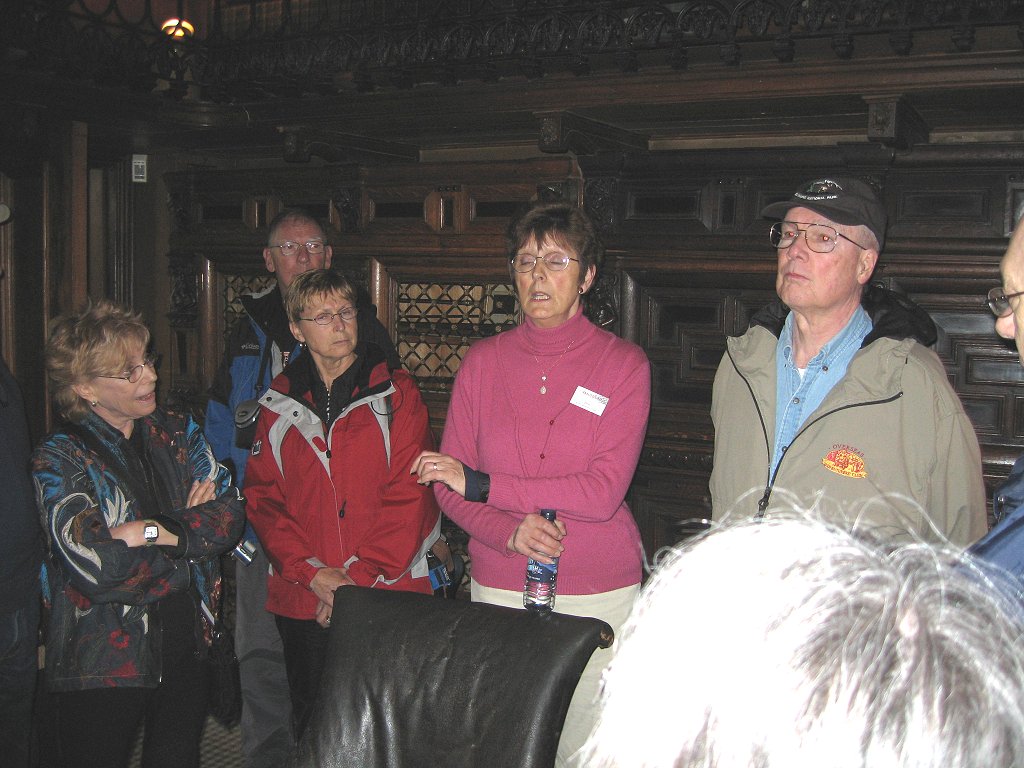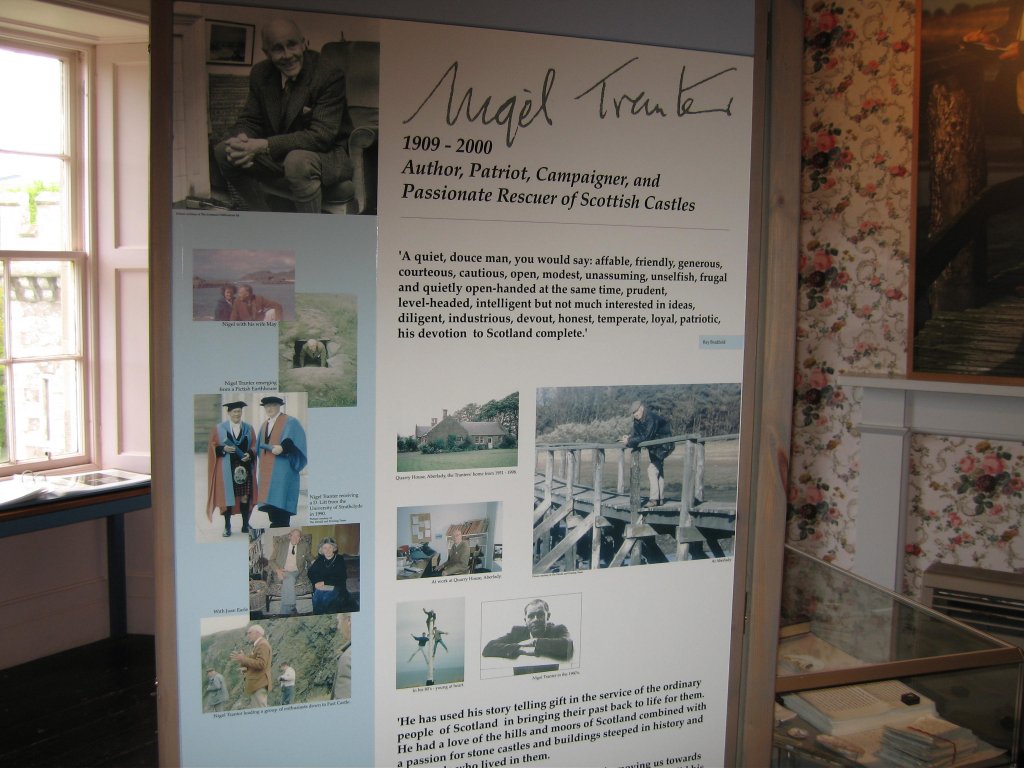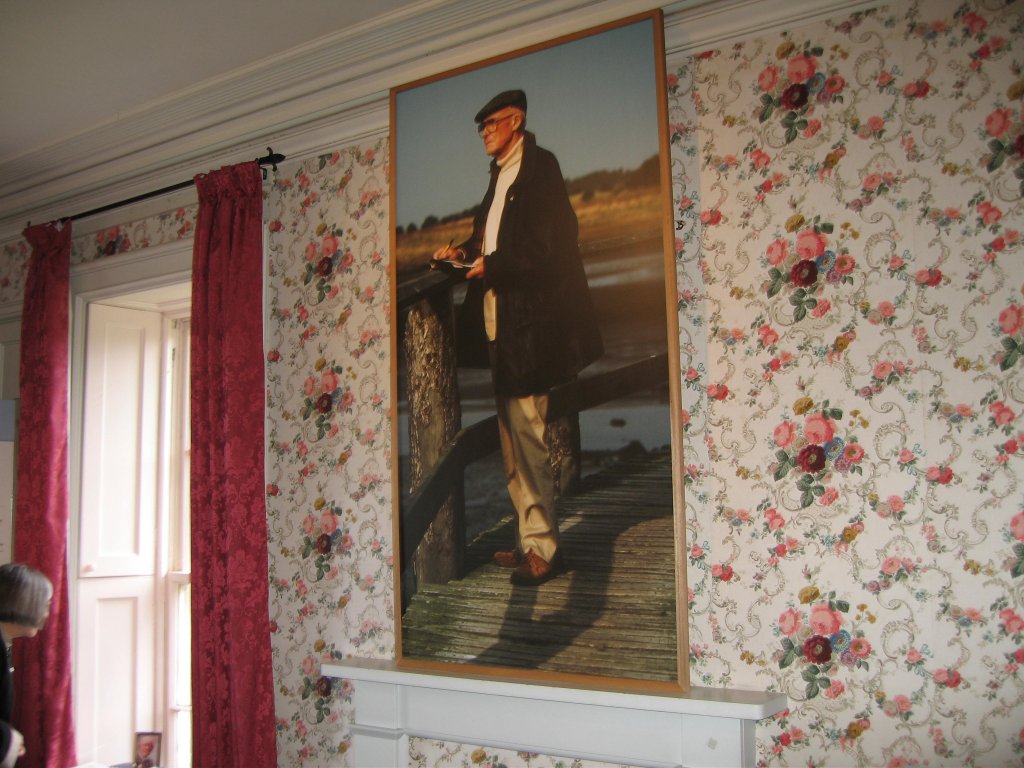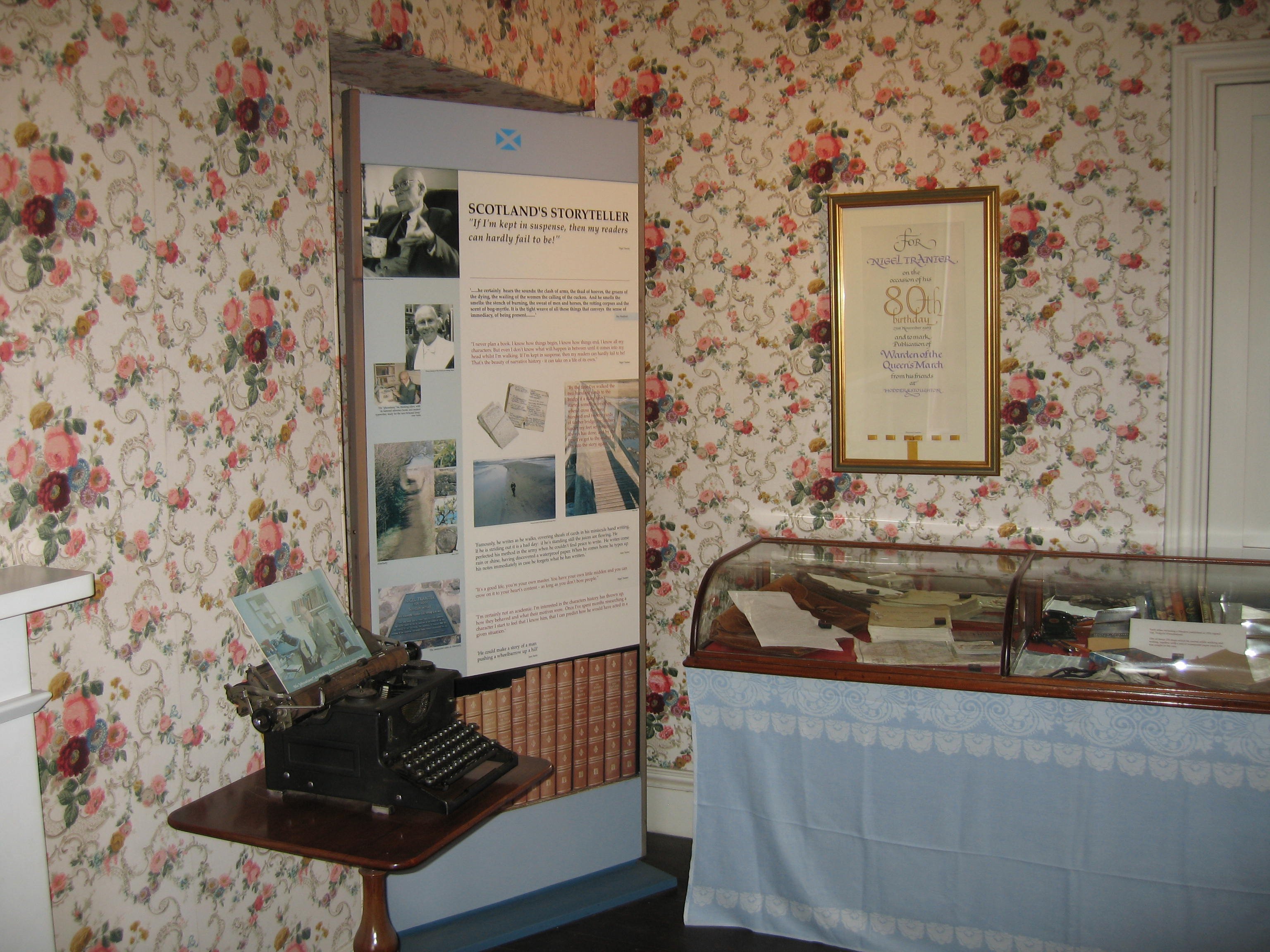 Library, Drawing Room, Entrance Hall, Armouries, Dining Room

Most acknowledge that Sir Walter Scott was a leading historian of his era, and that he was fluent in a good number of languages. His many friends were also privy to the fact that he was a devoted collector, but it is only by visiting Abbotsford House that reality truly sinks in. His study and library contained over 9,000 rare volumes on many subjects. The centrepiece on a circular table is a journal taken from Napoleon following his surrender; other historical curiosities, include Rob Roy's purse, a tumbler once owned by Robert Burns and a lock of Bonnie Prince Charlie's hair. One is also amazed by his immense collection of other historic relics, weapons and armour. He even has the sword and gun of "my very distant cousin" in the House of Glengyle, Rob Roy McGregor. Photos include an embroidered chair, Scott's bust and painting, Rob Roy's sword and portrait, and a wall of armour.

The bay window area of the dining room is the sunny spot which the guide noted that Scott asked that his bed be brought, and that is where he was to die on September 21, 1832.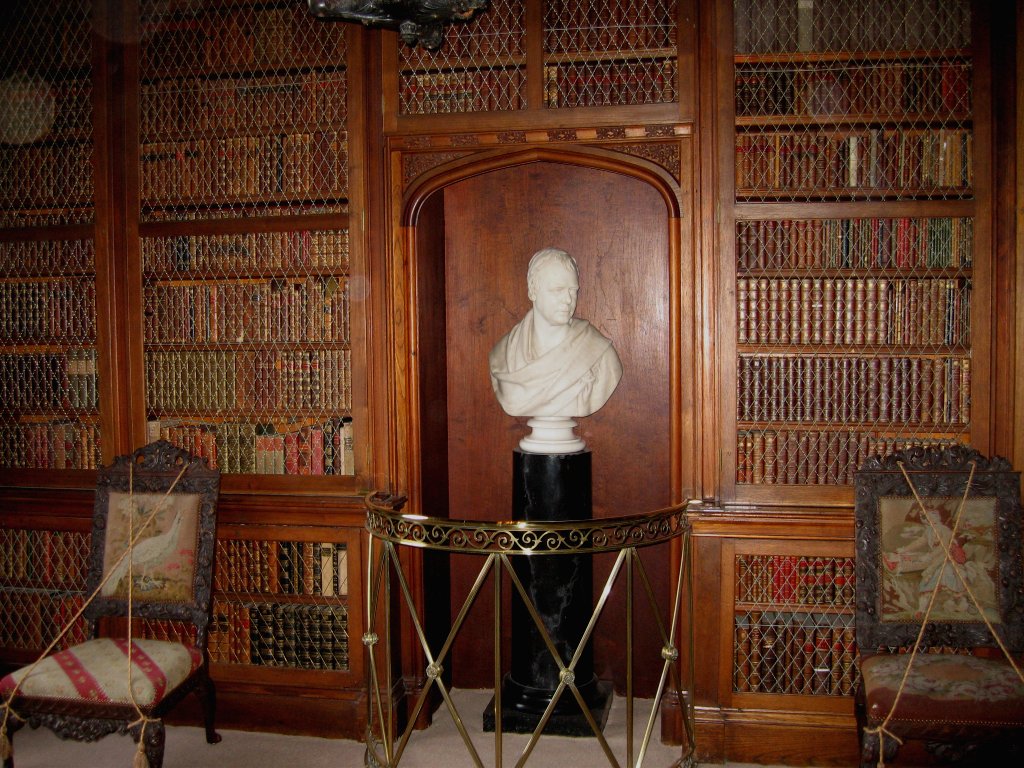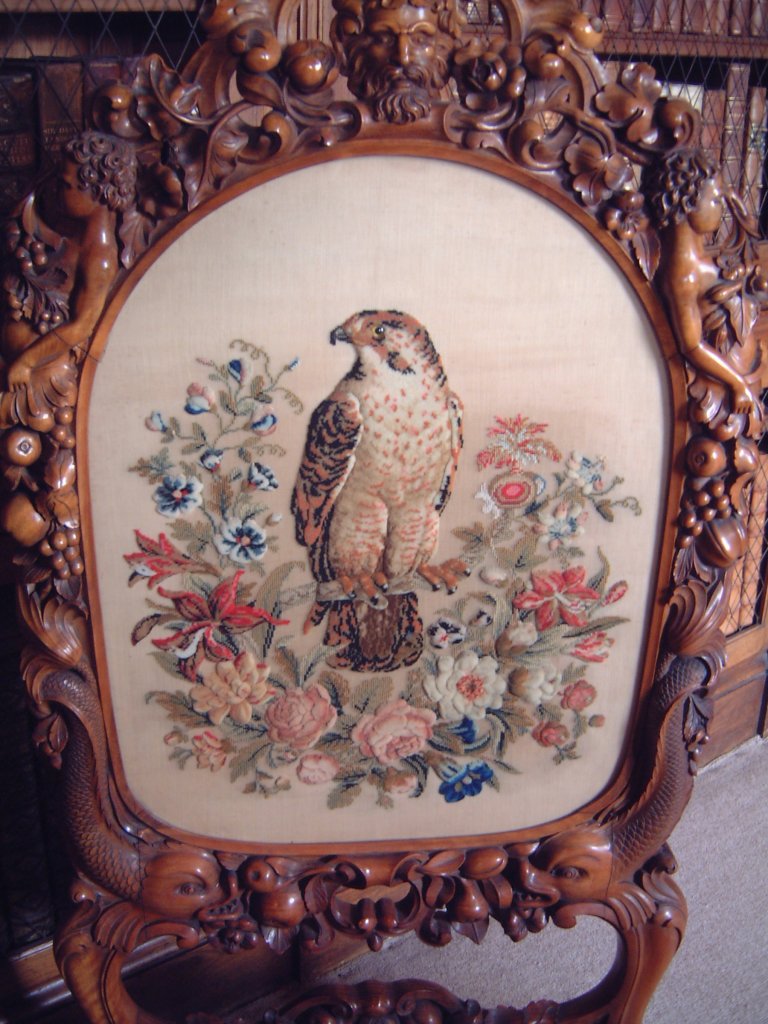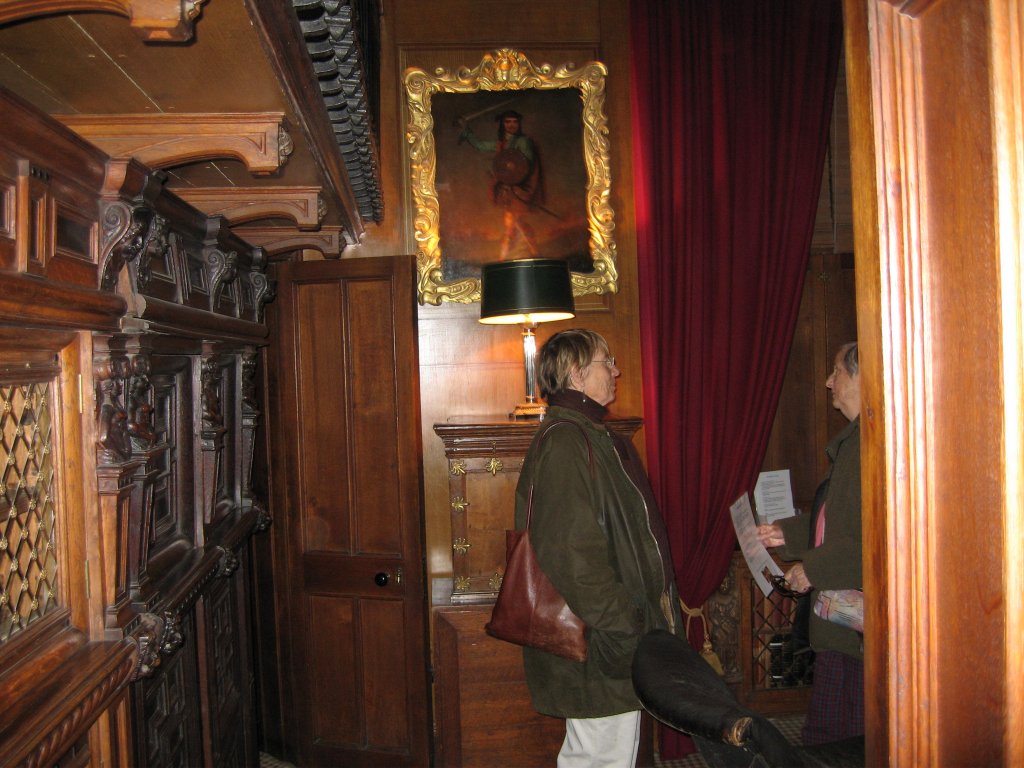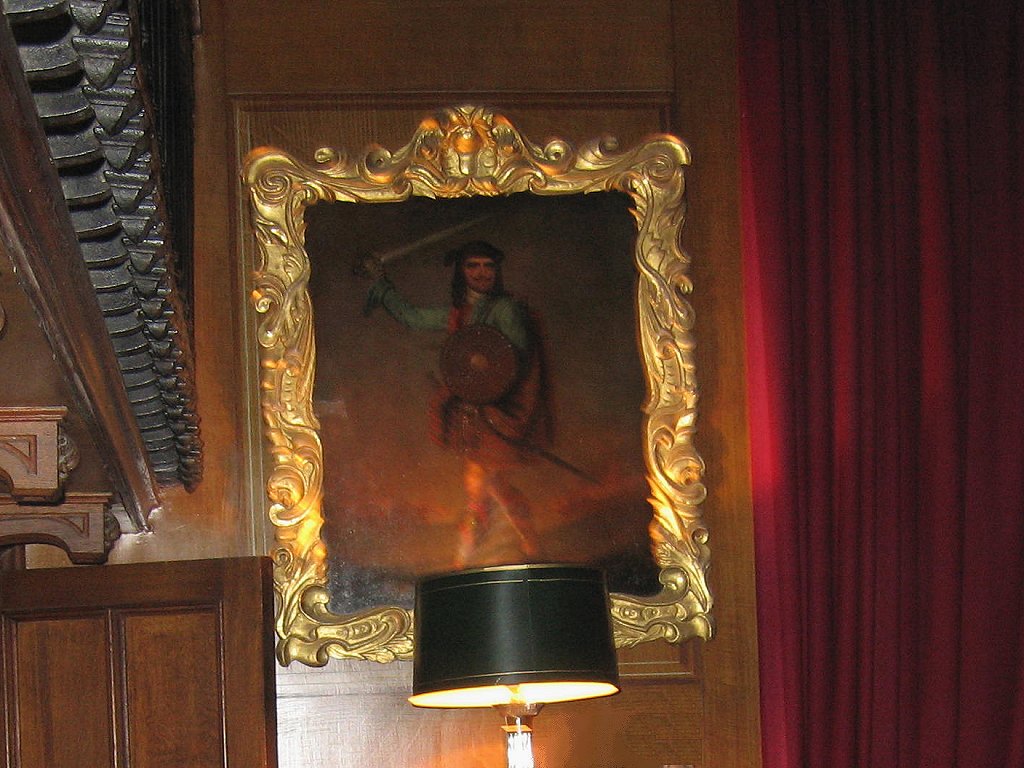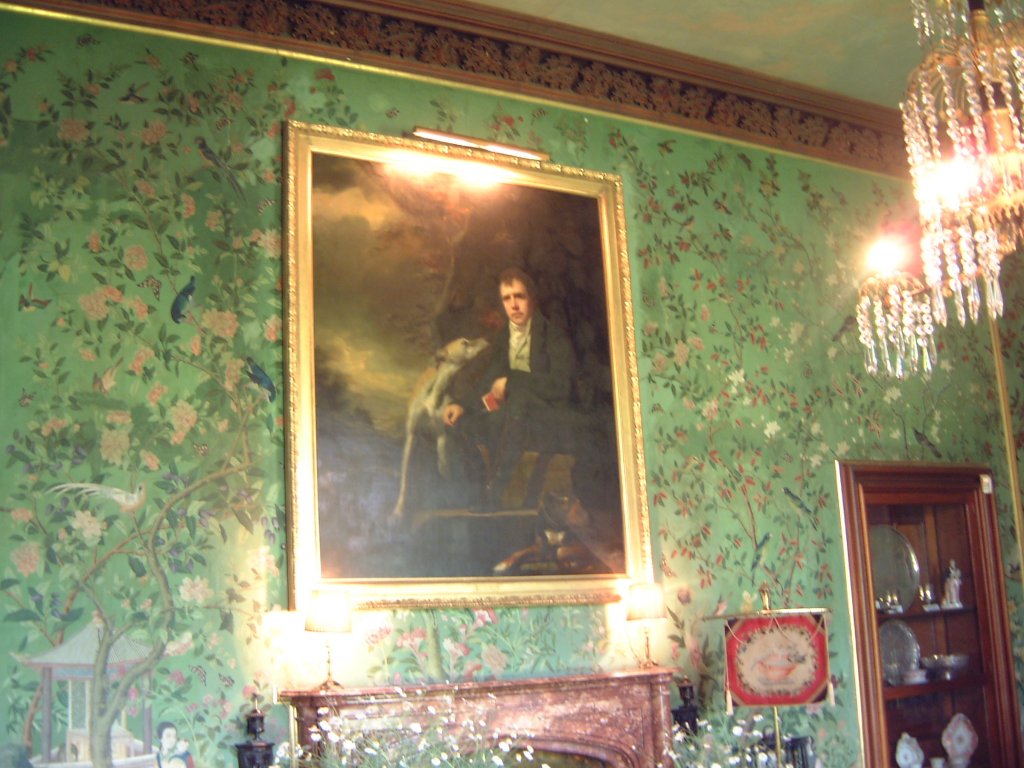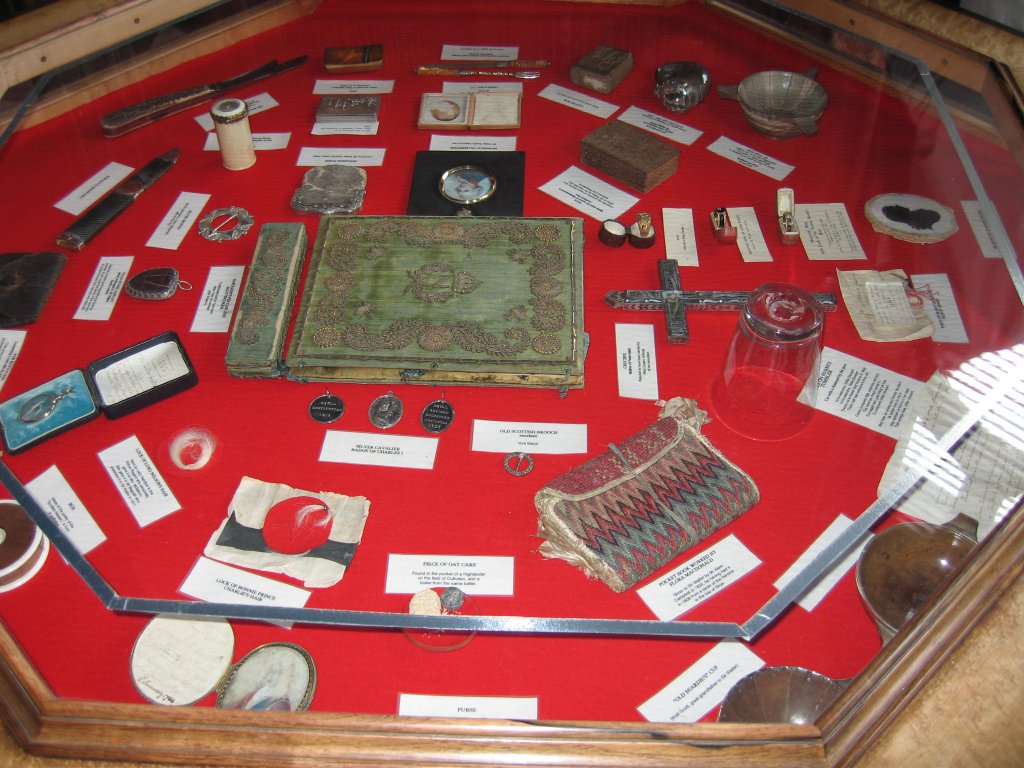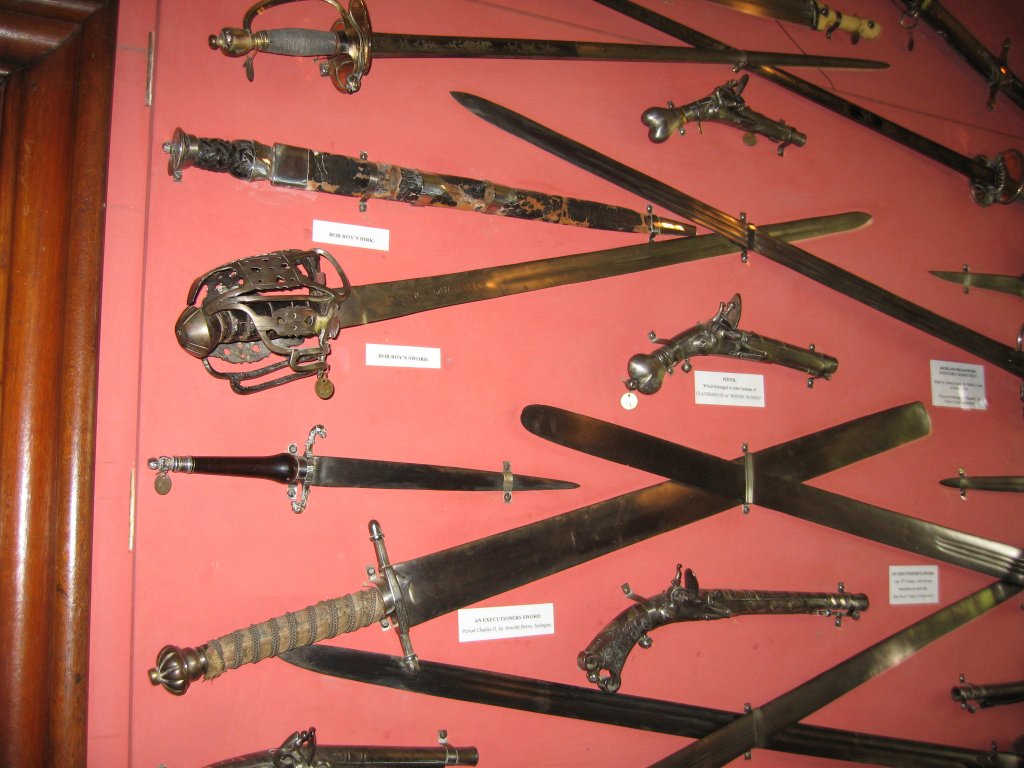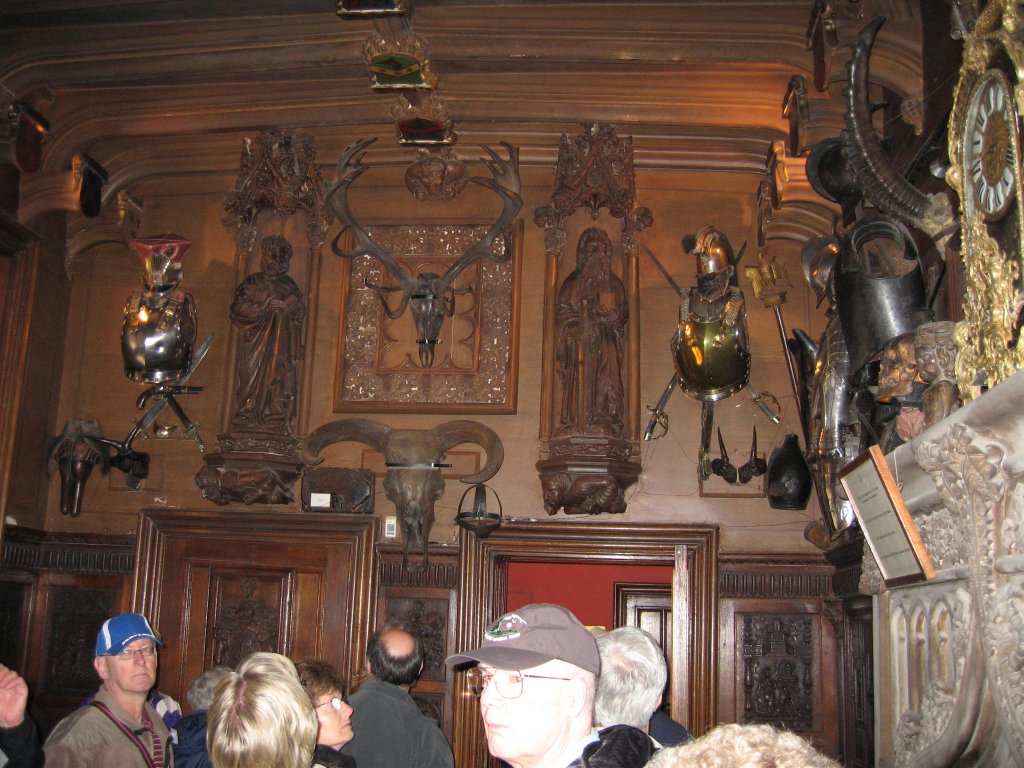 ---
Please use the BACK button of your browser to return.