---
Hordes of lowland Scots comprised the lawless Border Reiver clans. The area was generally north of Hadrian's Wall, sometimes included Carlisle, was marked by the Cheviot Hills, and always included the Lowland Scots. The sign at the border shows a sense of humour.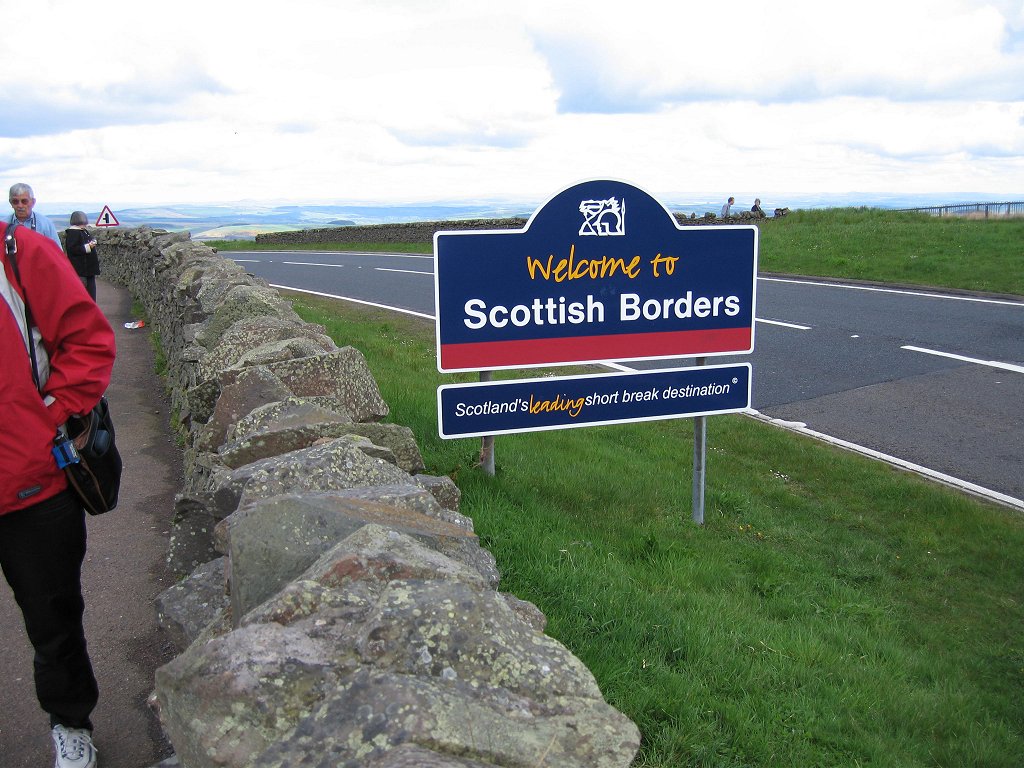 The Globus bus is parked in Scotland while Pat is standing in England's Northumberland in the first photo below. Meanwhile, Doug is standing in Roxburghshire, Scotland, calmly checking for any stray lawless hordes of reivers (thieves). The final pictures shows a peaceful scene as seen from the bus (and a border reiver).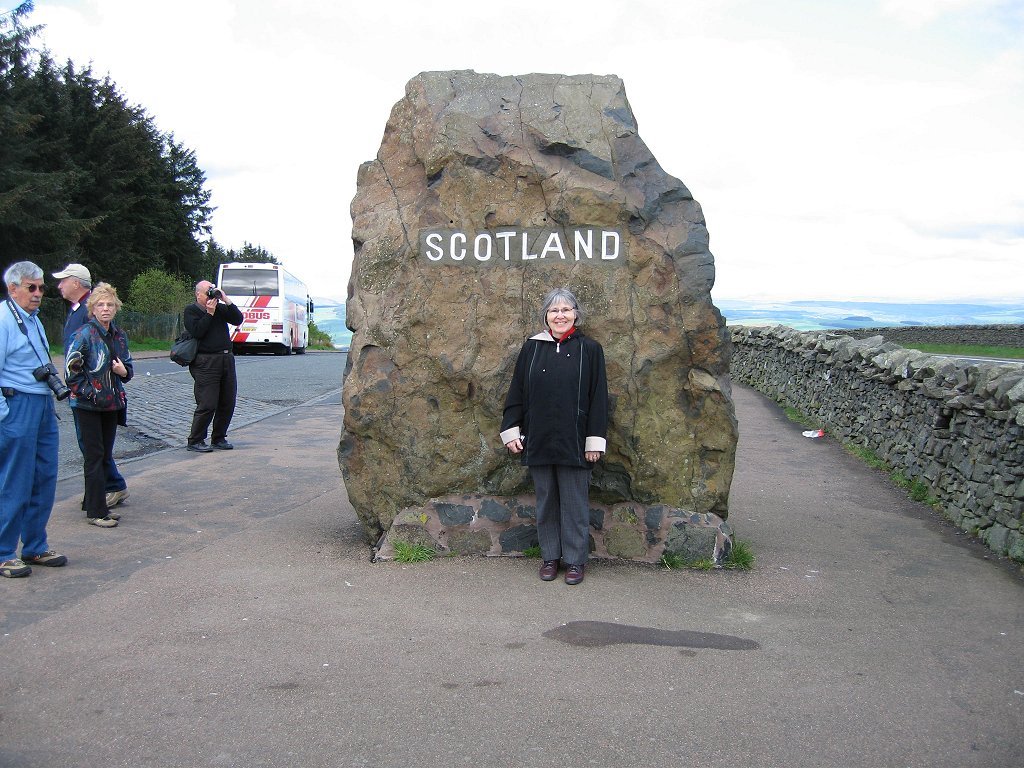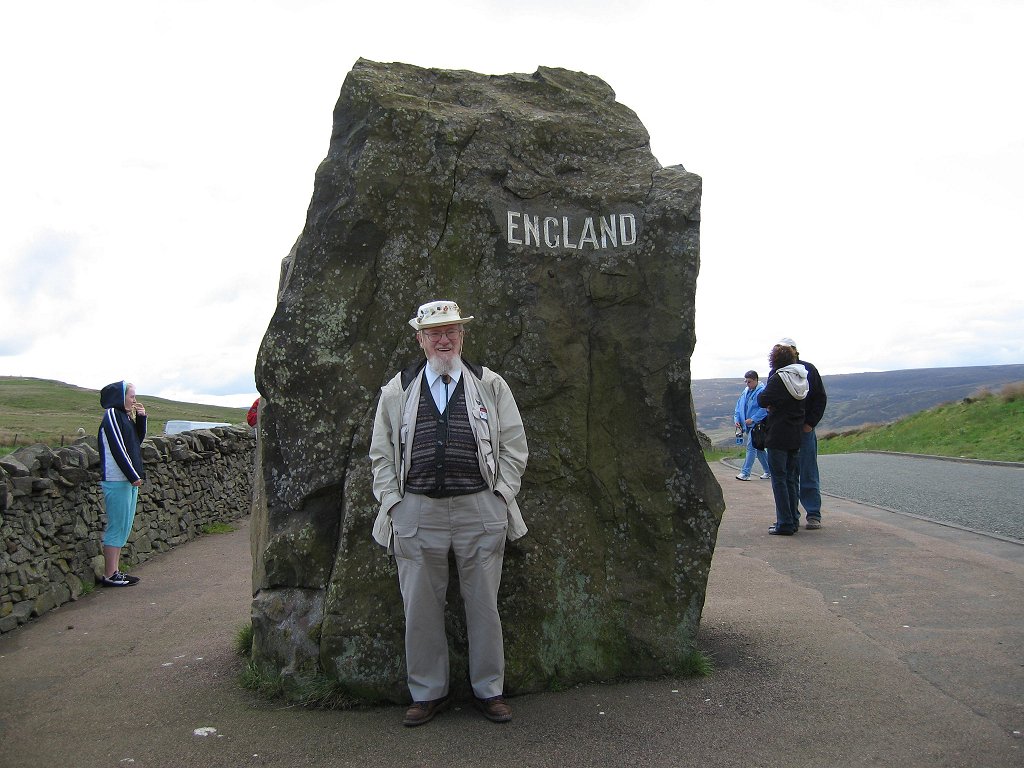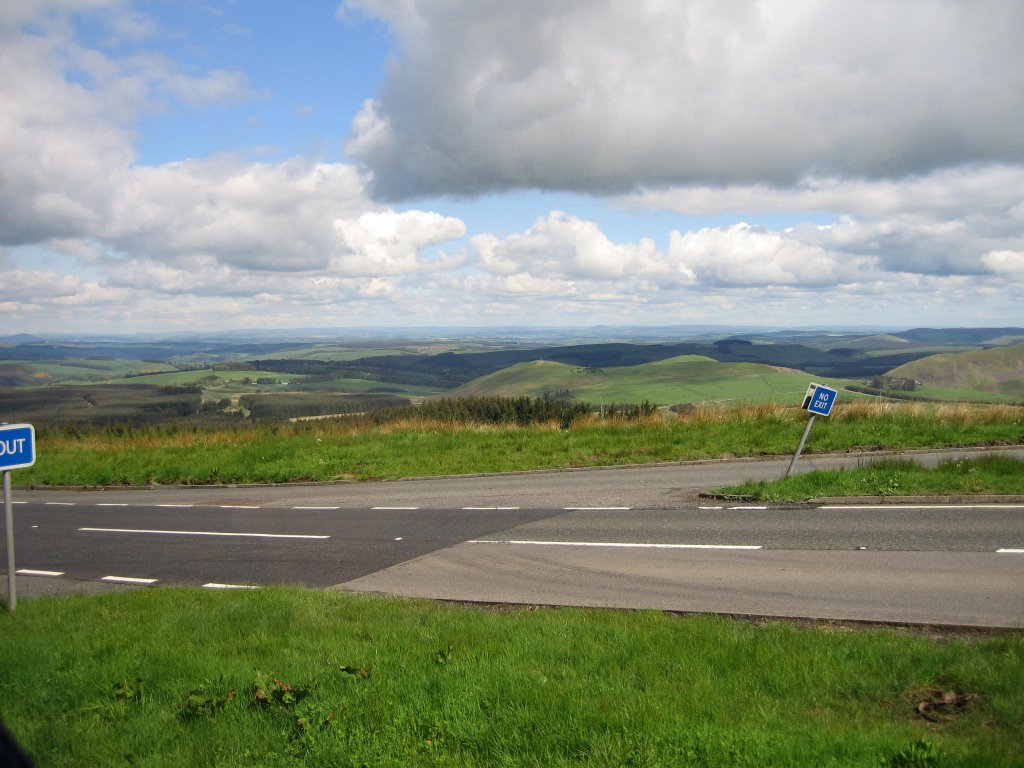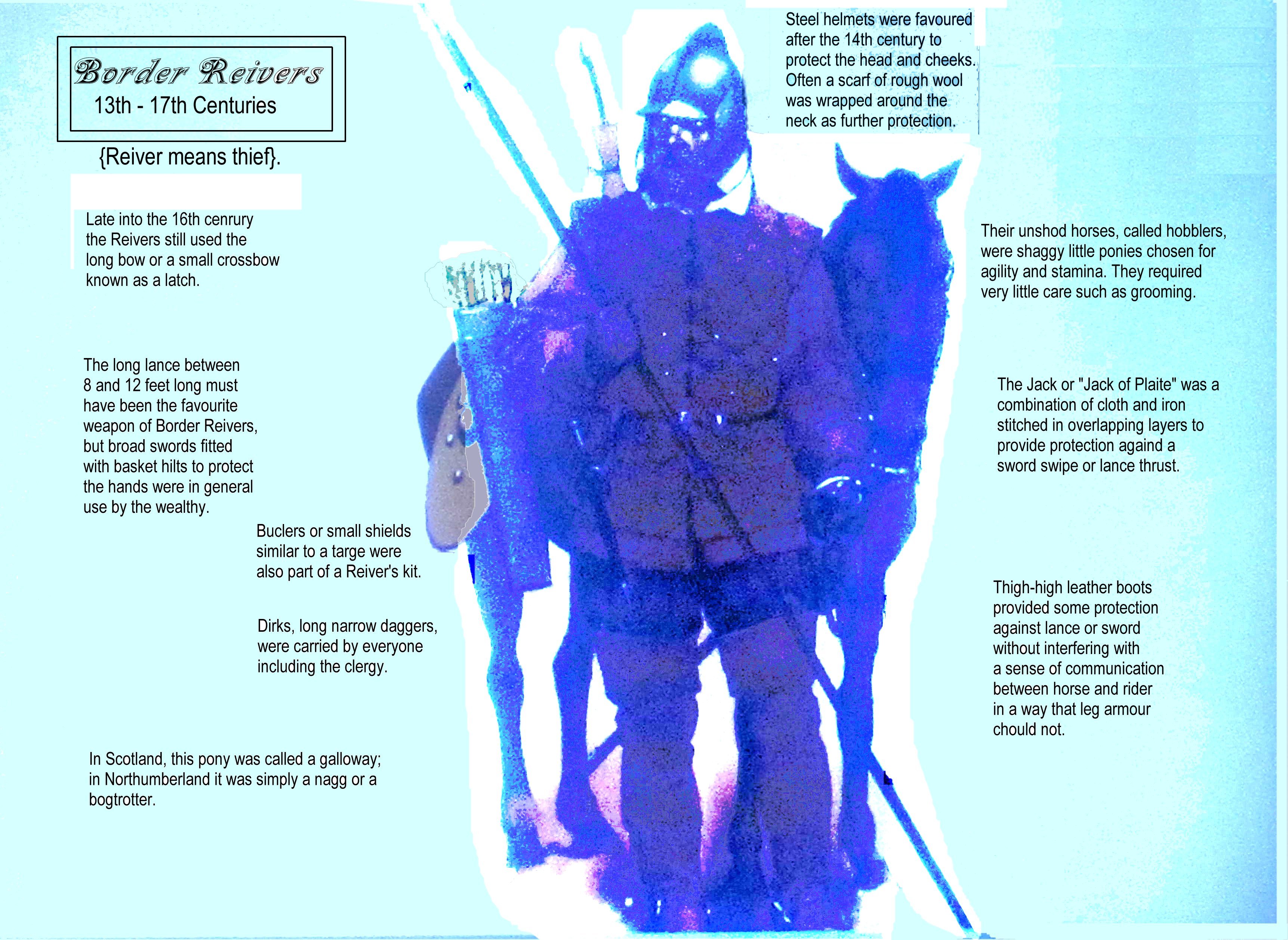 ---
Please use the BACK button of your browser to return.