THE END OF OUR ODYSSEY
CONTRIBUTIONS FROM THE PARTICIPANTS
Click for larger photos.


---
The Group Photo


Gordon Mckay of North Bay generously arranged for a group photo to be taken after our farewell dinner on May 24, and he sent everyone a copy by email on May 29. When we suggested that contributions of favourite photos might be encouraged from our tour companions for this final section, he gave his immediate support.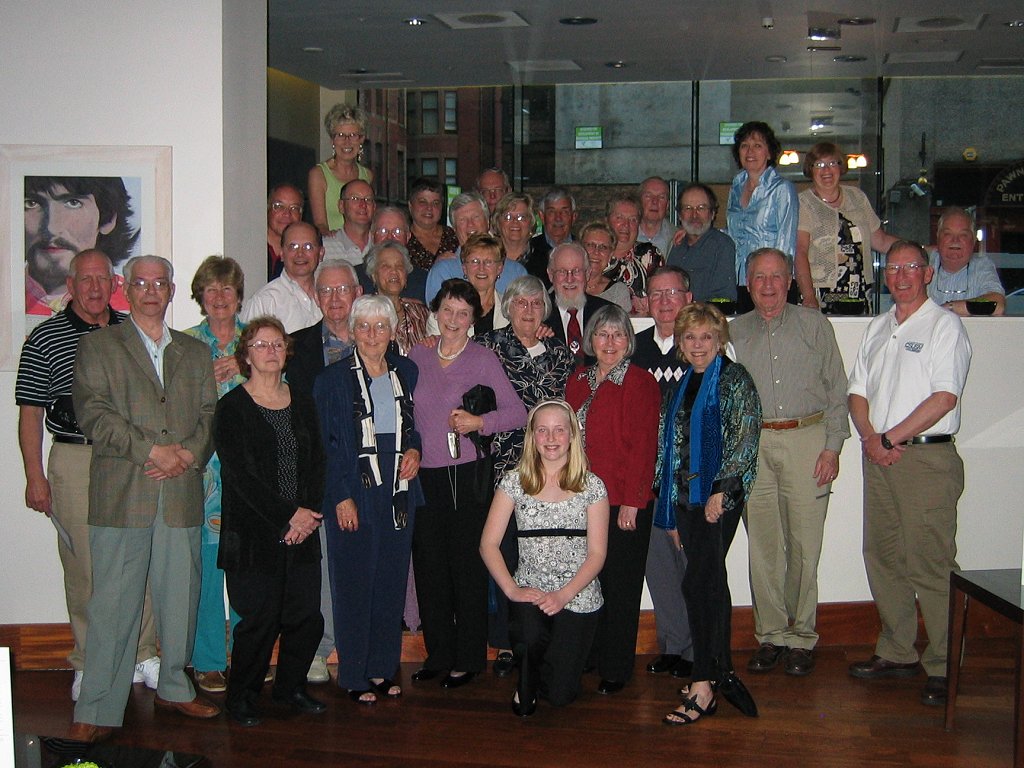 This final section of our odyssey is reserved for photographs of favourite pictures (one or two) from those who want to share. The right to copy remains with each individual who took the photo, and permission to copy is theirs to grant or refuse.
---
Photos from Sue


Here are contributions from Sue Bowersock of Albuquerque, NM, . . . . beginning with one of the tapestries in the main hall at Carlisle Castle. She also added two pictures from our Farewell Dinner at the end of the tour.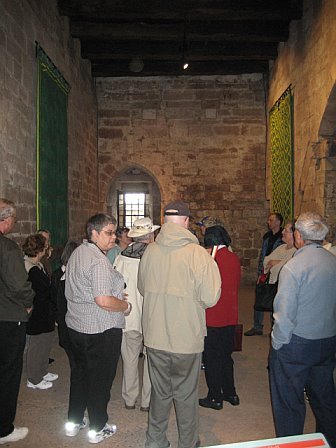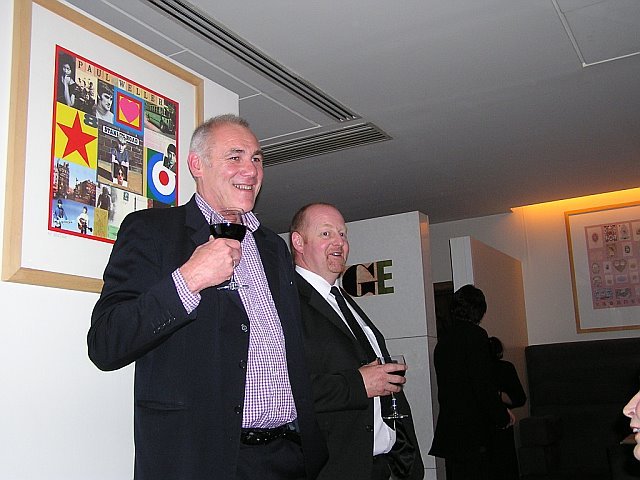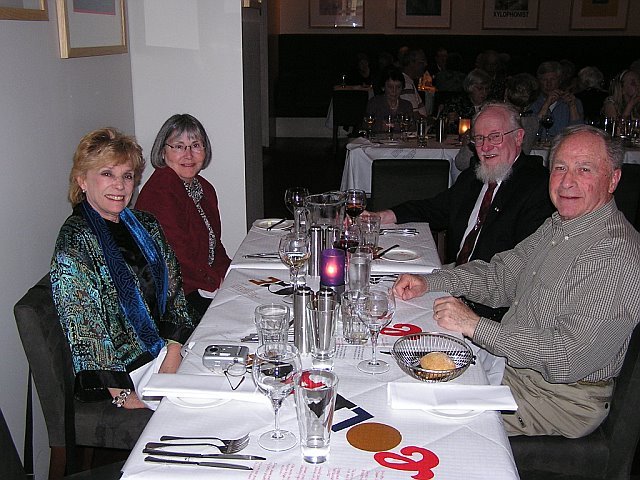 She then sent a couple of photos of the optional Pub Night in Thurso, Caithness. Note the well-advised layering of clothes in the scene aboard the ferry. Sue said, "The picture of Nan and Joan on the ferry back from Orkney I included because Gord McKay kept calling them St. Nan and St. Joan and with their scarves over their heads, they seemed a little more 'saint-like' to me."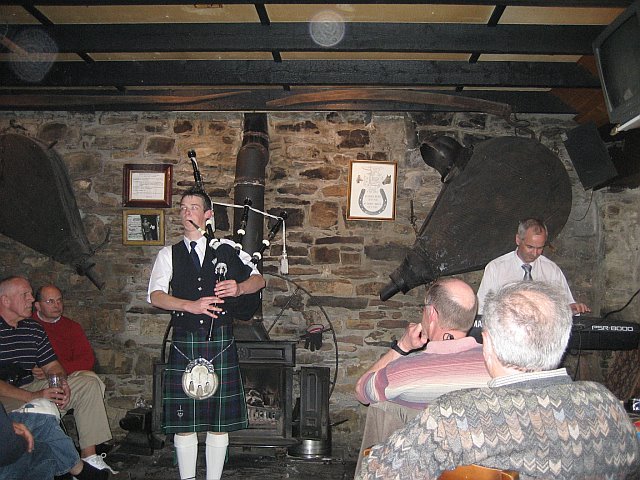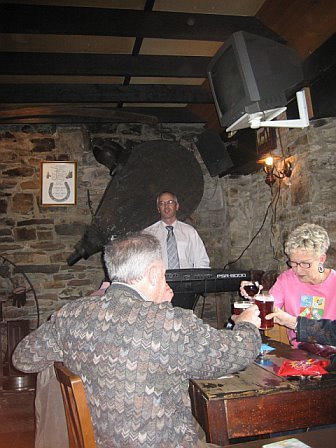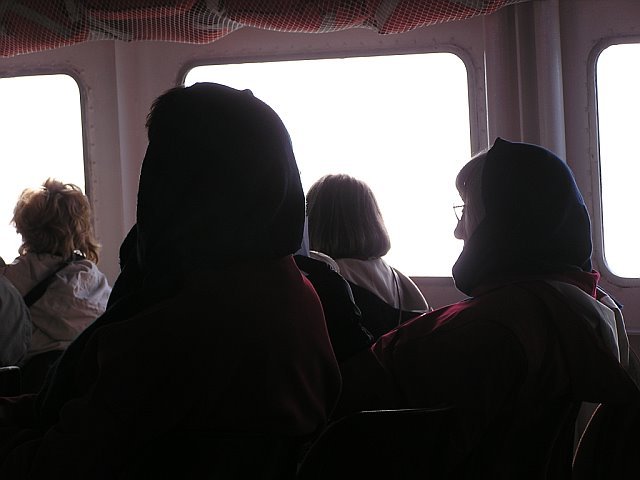 Sue comments, "The next six pictures were at the pub at Dornie, across from Eilean Donan castle. (Mark saw I was going to take his picture and said 'wait a minute' so he could suck in his stomach.)." She added, "The next two pictures (of the Loyas and of you) were before dinner at the Dunollie Hotel on Skye and the last two pictures were at dinner that same night. It was Beulah's birthday."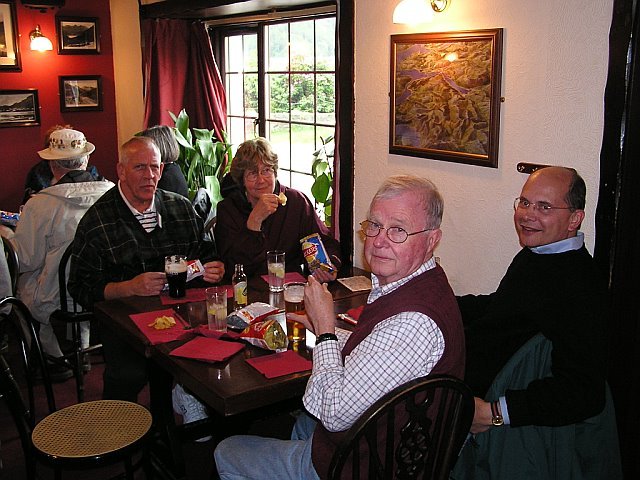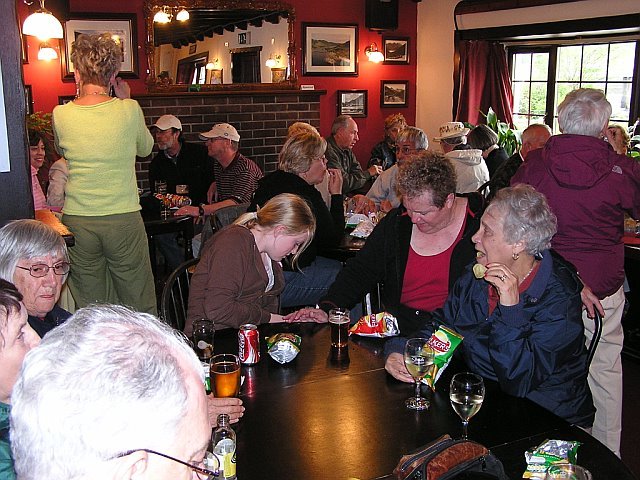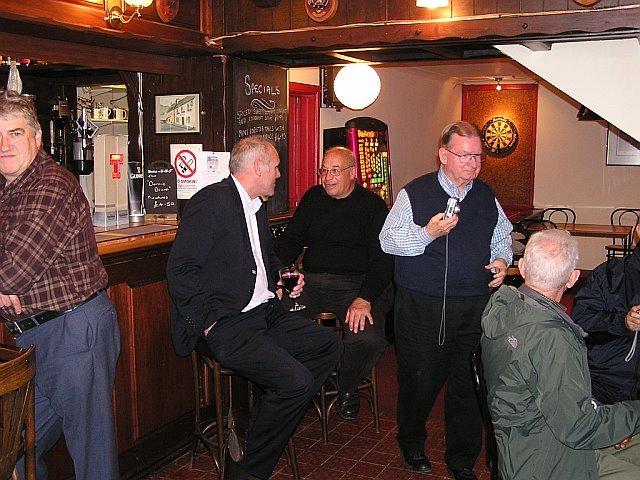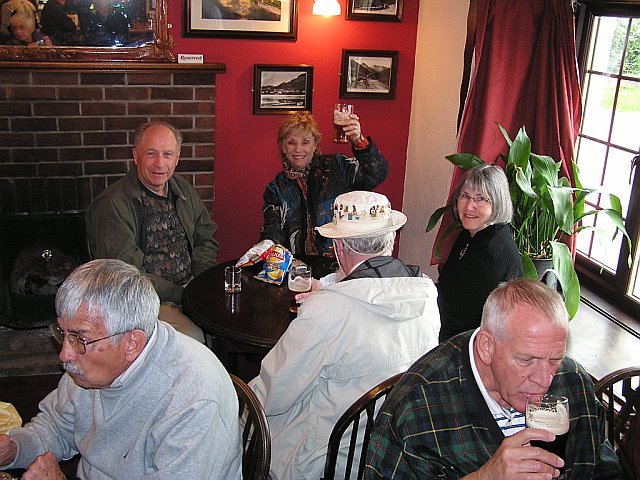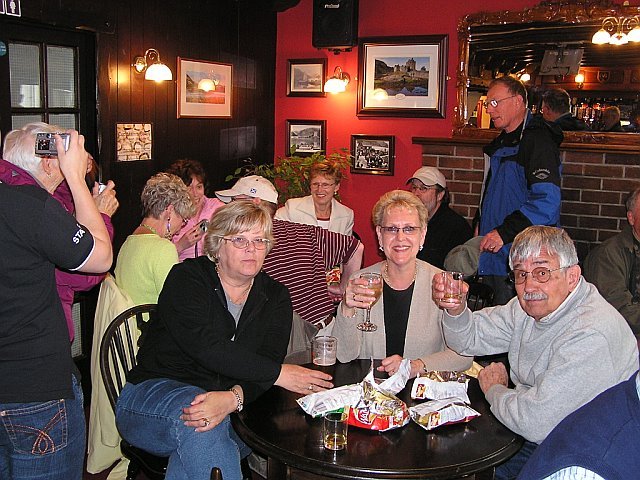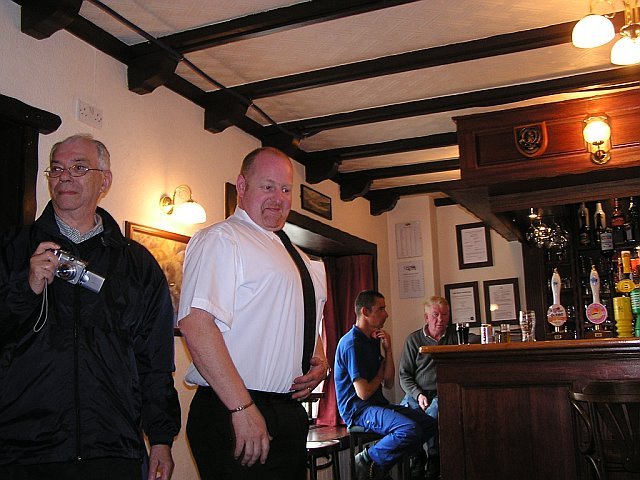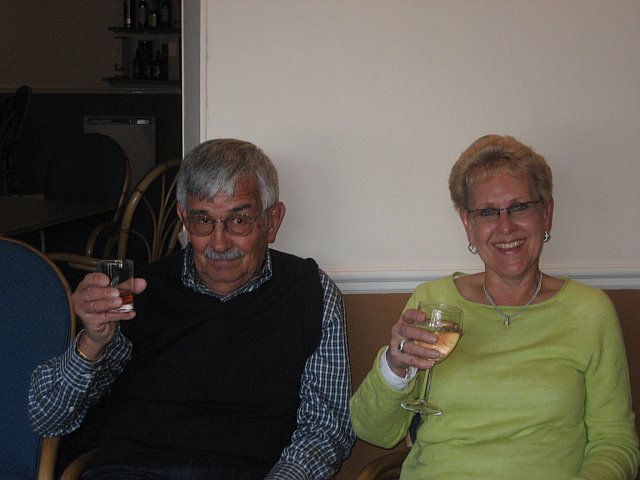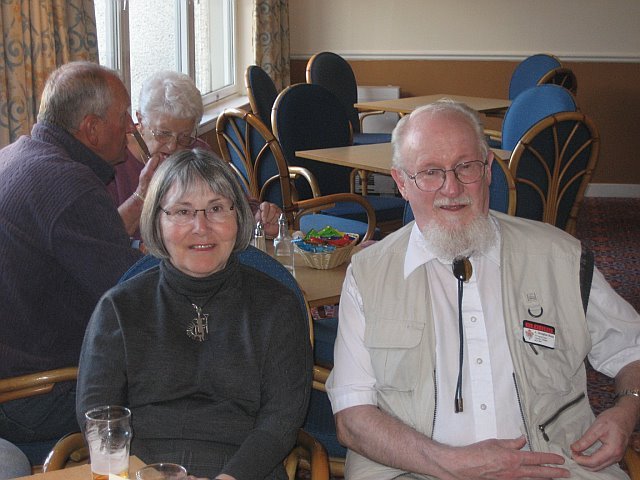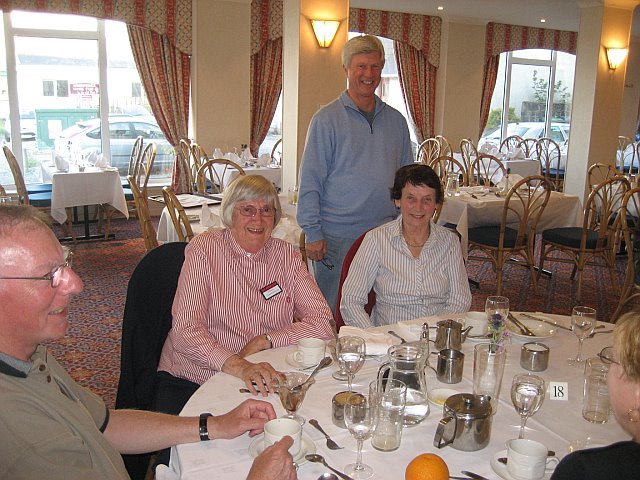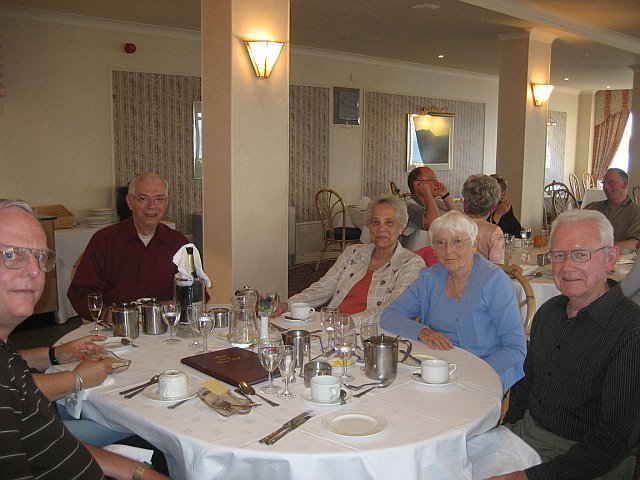 ---
Photos from Colin


On July 21, Colin Chisholm of Sandy Springs, Georgia, wrote, "We recently returned from most of a month driving around British Columbia." "I have a confession (or two) to make. First, we do not have a digital camera. Secondly, although we have an HP printer/copier/scanner, we have never used it to scan. So we have some adventures ahead of us in order to forward some of our photos to you. We do have some really nice ones (along with some clunkers)." Then we received some great photos the very next day.

In the first group, we are whisked from Hadrian's Wall over the border in England for a different view of Scott's Abbotsford House, and then up to Dunrobin Castle and the falconry display in Sutherland. What wonderful memories and what fantastic pictures!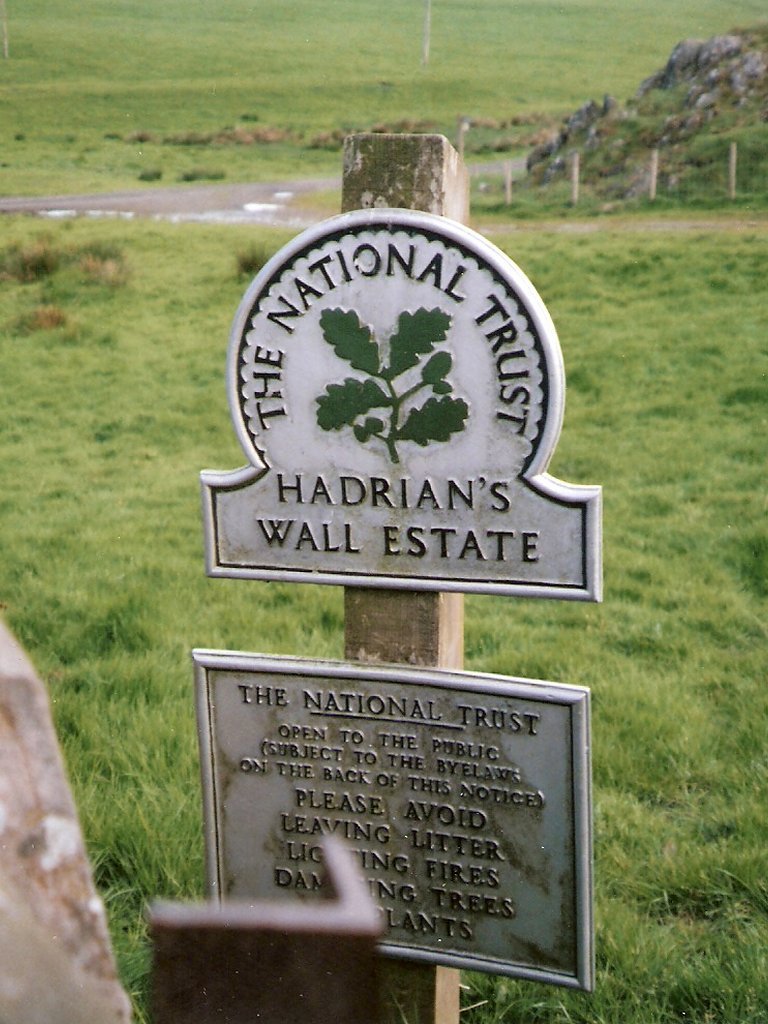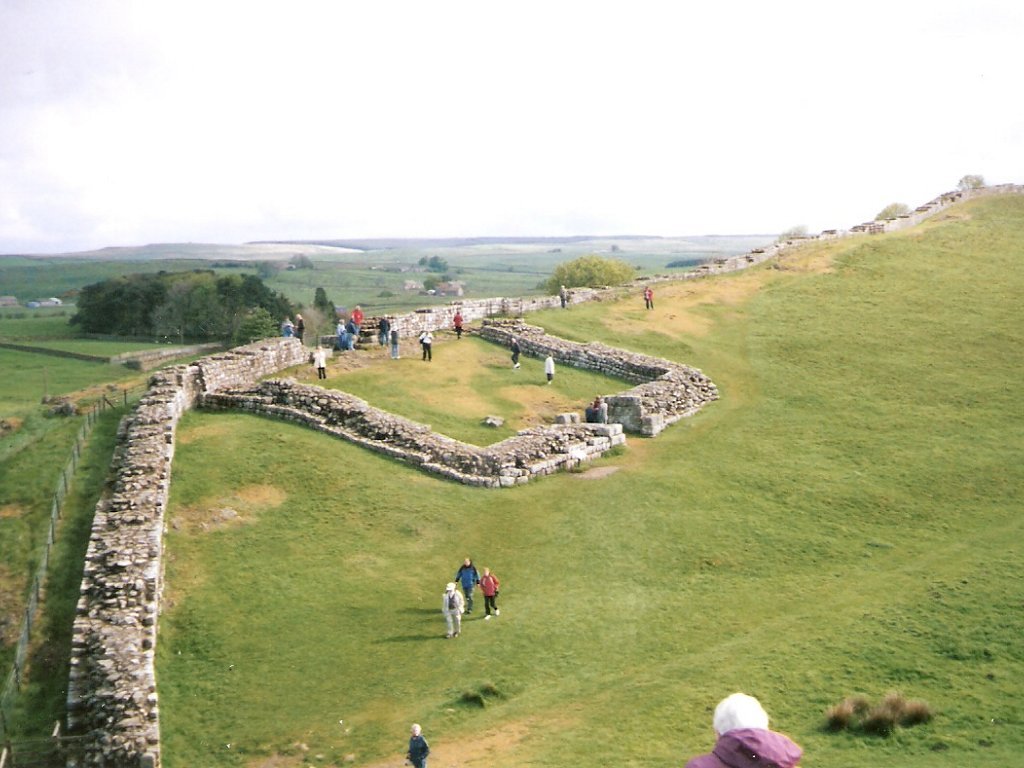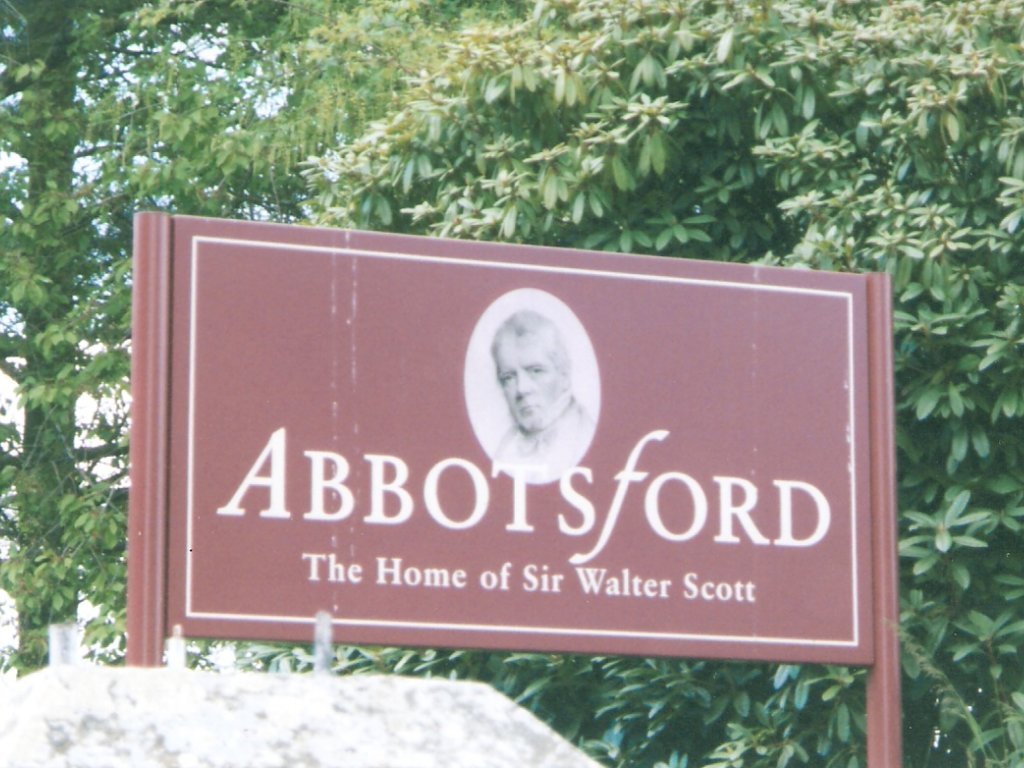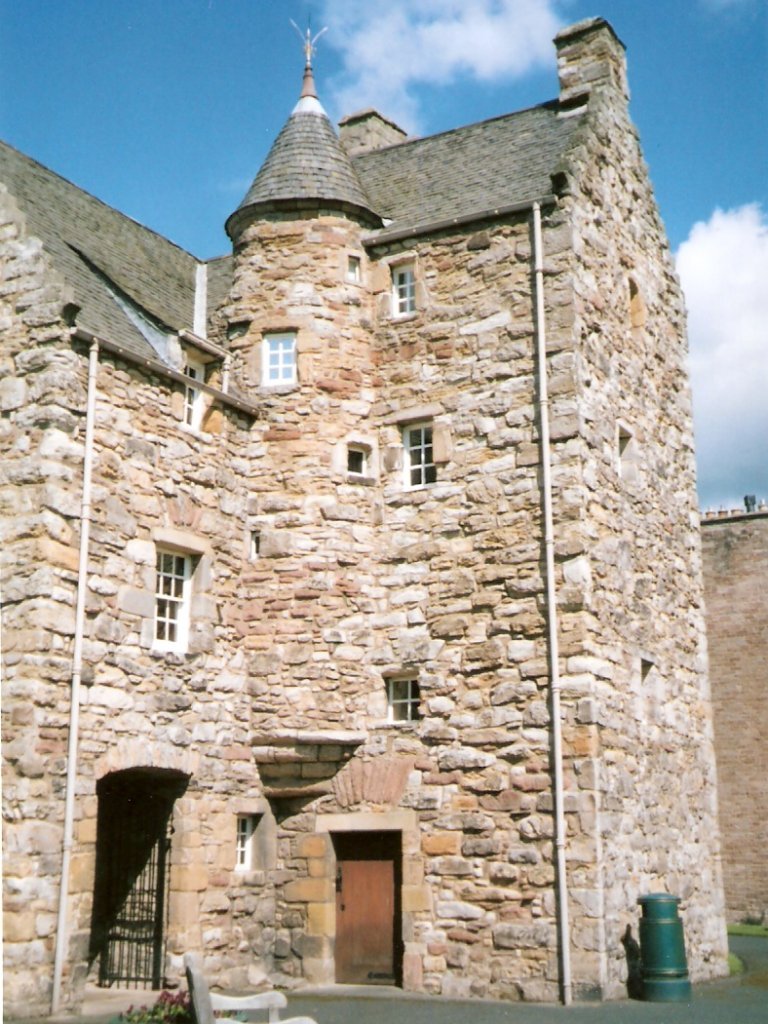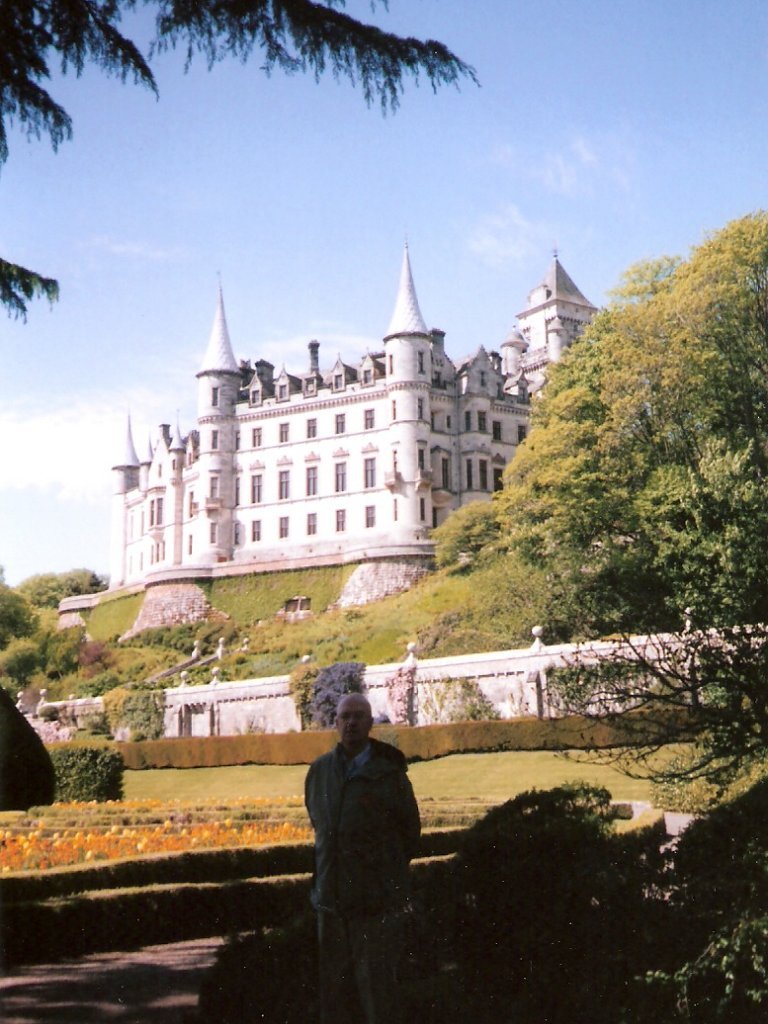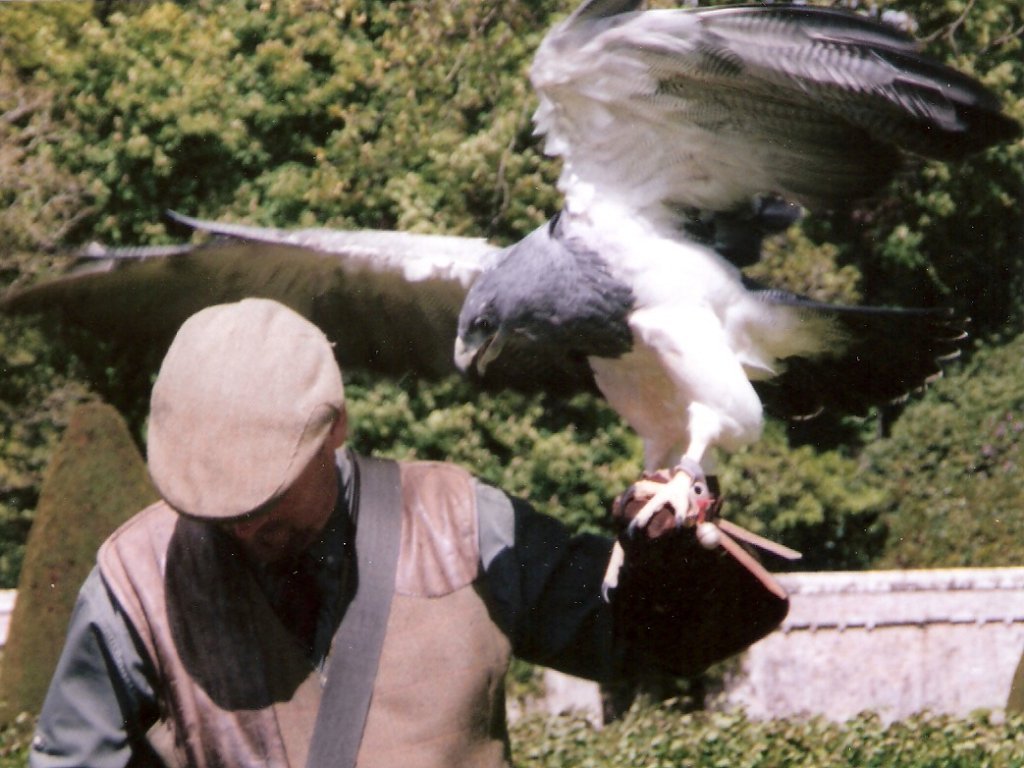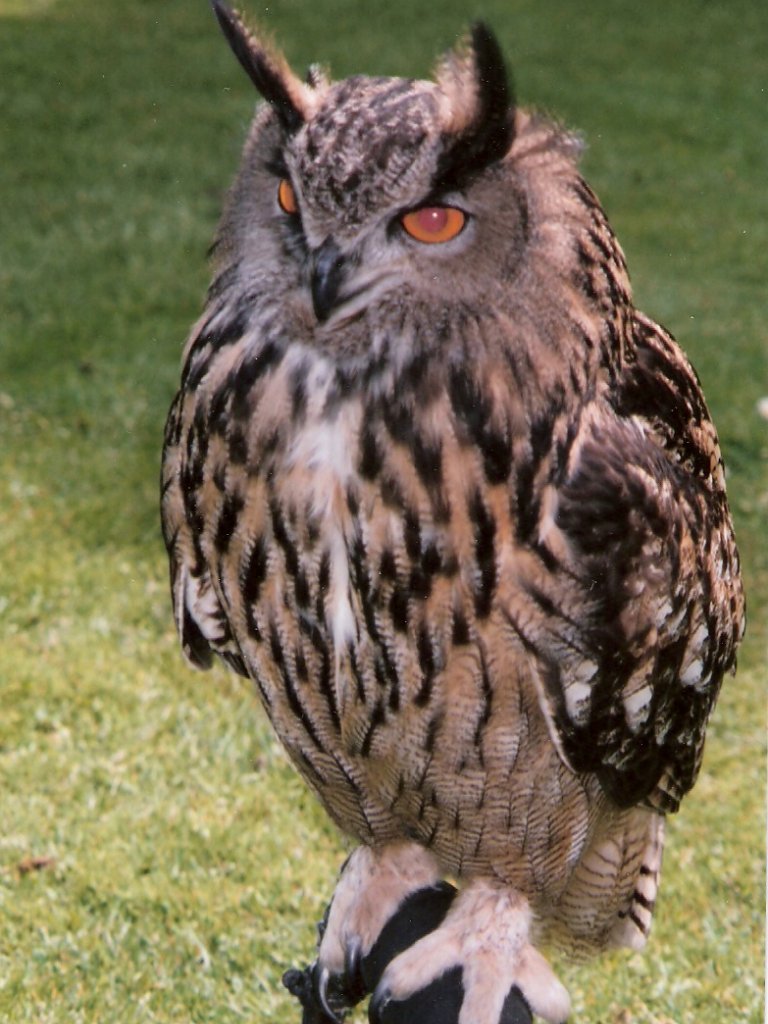 Colin then added a shot of the piper in the pub at Thurso, his photo at Dunnet Head and a picture of the church at the Italian POW Camp 60 on Lamb Holm.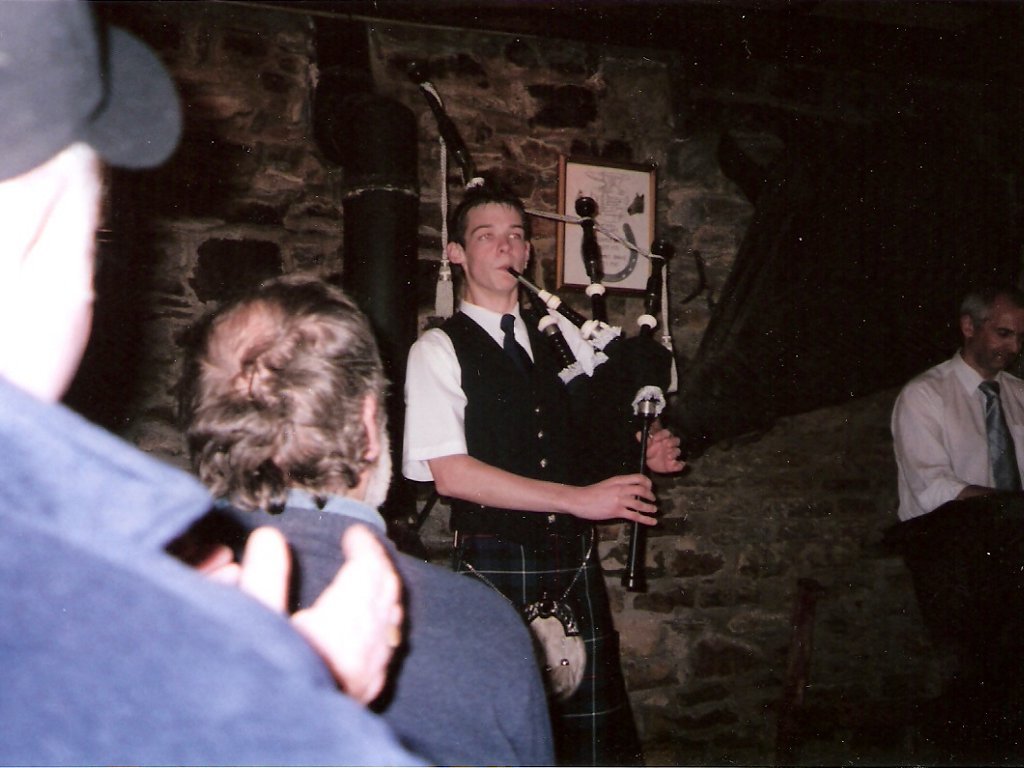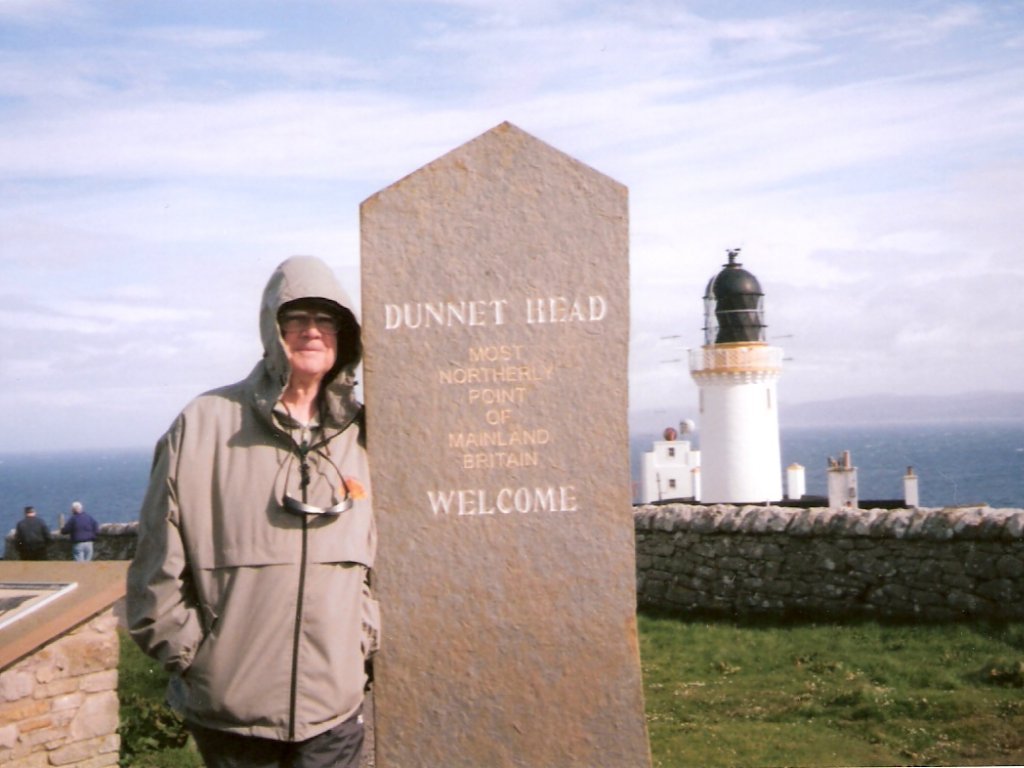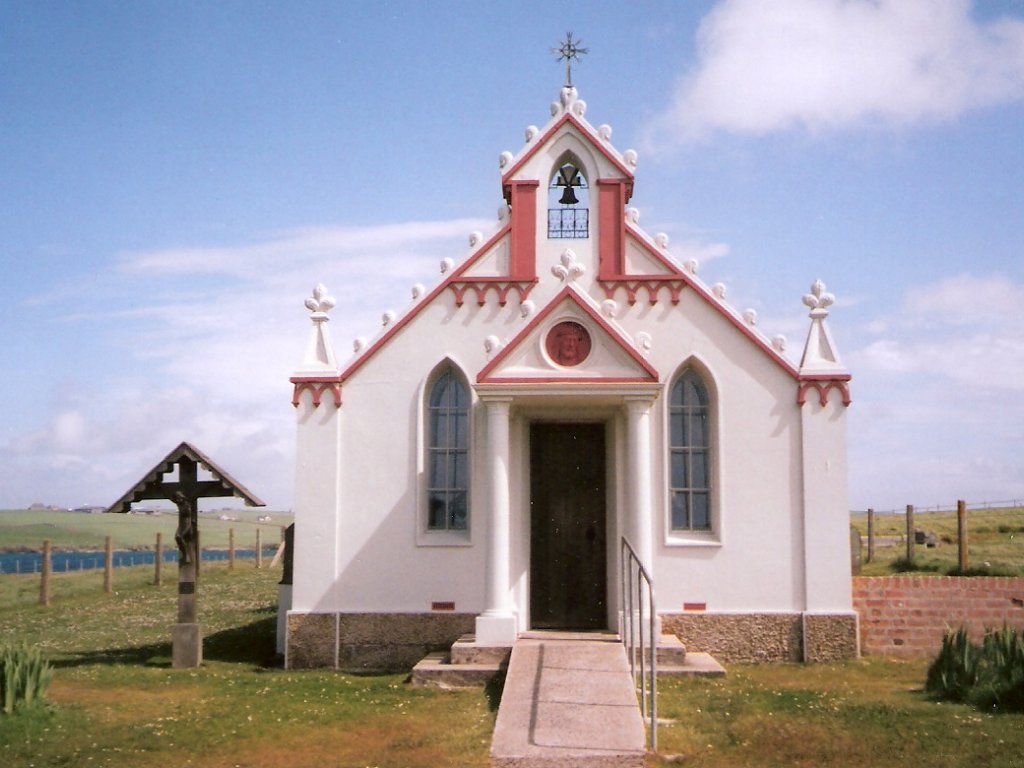 We thank Colin for capturing the flavour of our tour by adding a view of the Abbey on Iona, a stray coo on one of the narrow roads, and the beautiful Glasgow museum.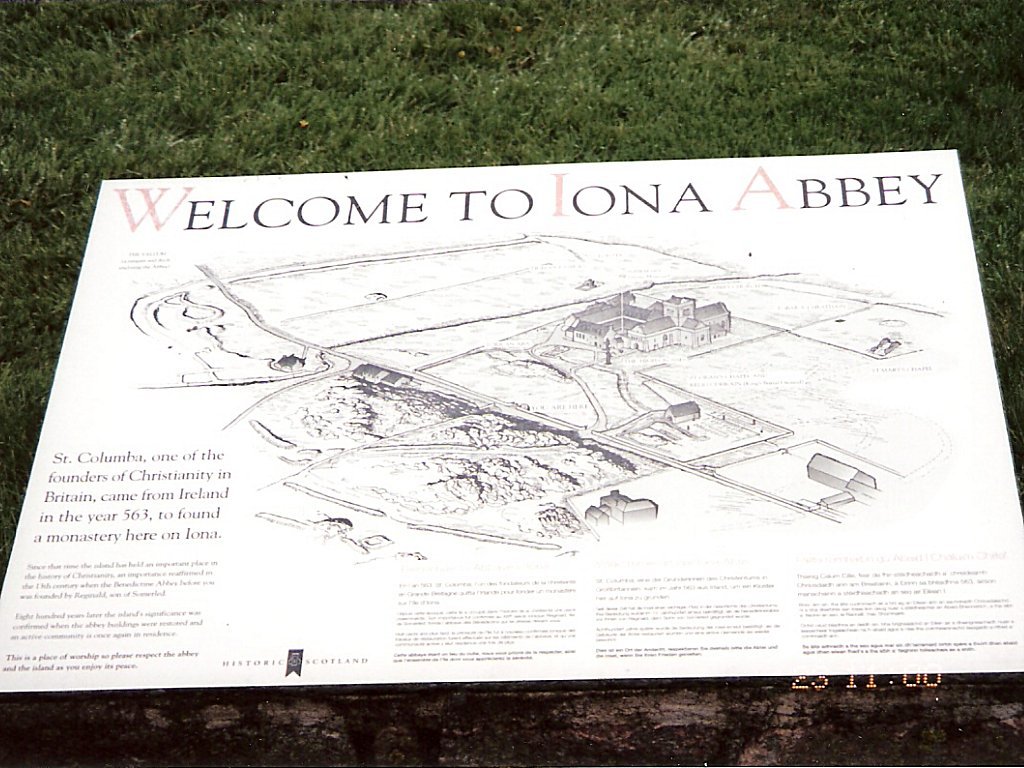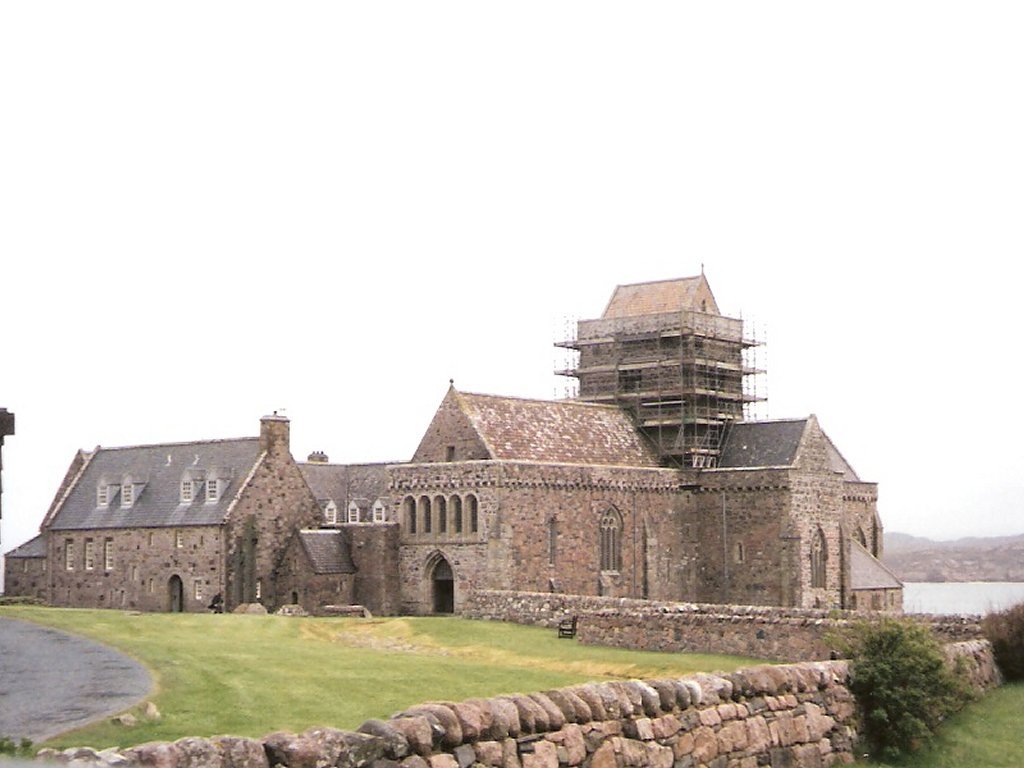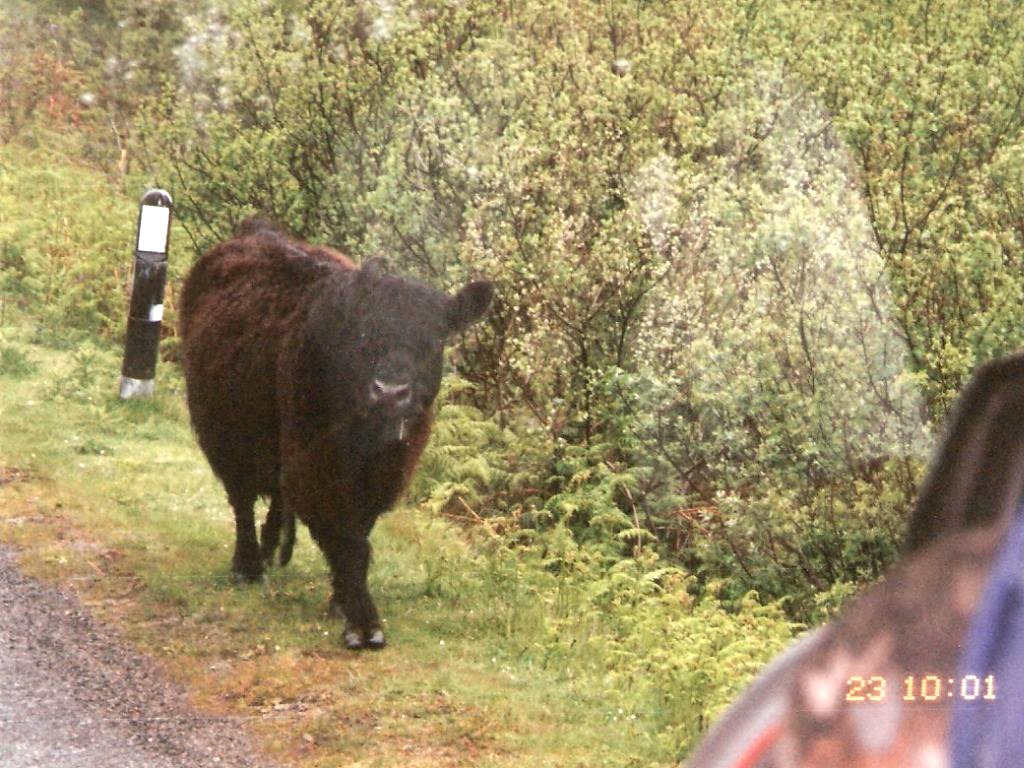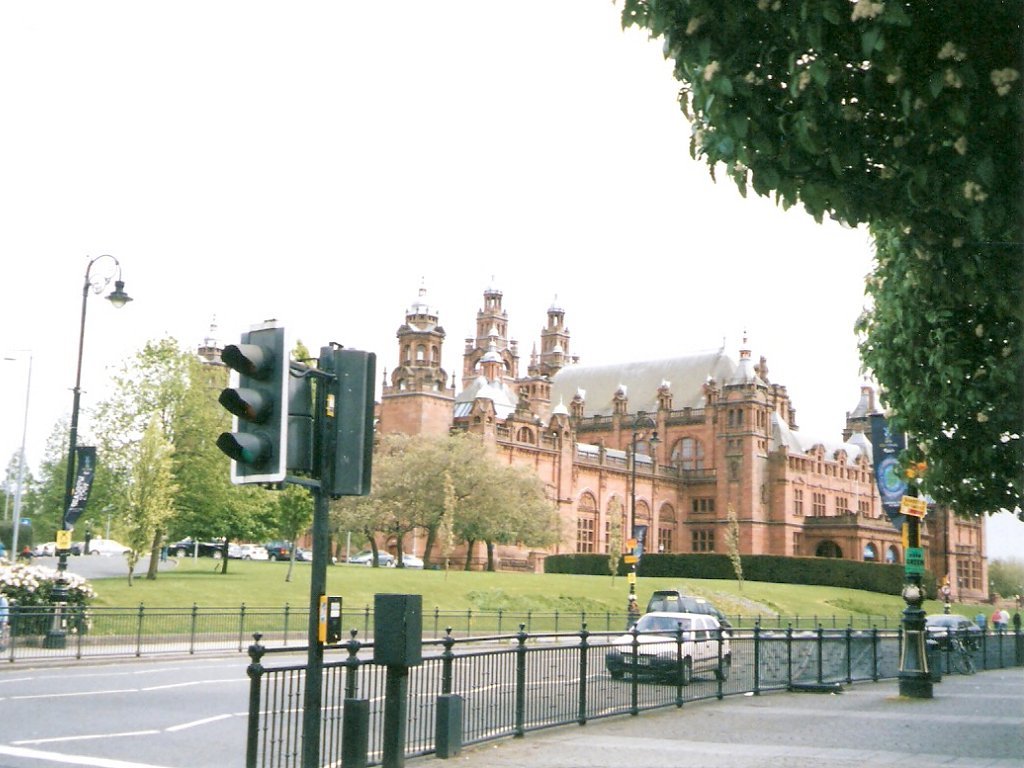 ---
A Slide Show from Naomi and Mort Shedrofsky


CLICK HERE
for some fine pictures shared by our friends Naomi and Mort on November 27. They wrote: "Hi: Your news letter reminded me that we owed you some pictures from our great trip to Scotland. All is well here and we were glad to hear that all is well with you and yours."
Don't forget to click the BACK button of your browser to return to this page.
---
---
Please use the BACK button of your browser to return.