These pictures were taken south of Denver on Saturday, August 11, 2007, at the 43rd Annual Colorado Scottish Festival and Rocky Mountain Highland Games at which Clan Ross USA was a featured Clan of Honour. The Clan Ross Association was given a triple-sized tent on this occasion and, during the afternoon, their 31st Anniversary AGM was held there after the parade.
AT THE CLAN ROSS TENT
Pat and Doug Ross introduced themselves to the brother of our Ontario Commissioner Wendy Ross - - - Sandy Ross and his wife Gloria. We renewed our acquaintance with Janet Van Eps and met some of her family members again. Later, we met President W. Hugh Ross, Chaplain Reverend David Beebe PhD and Webmaster Jeff Ross. We were offered a wee dram of single malt scotch during a gathering after the AGM. After we returned to Boulder, Pat learned that she had won a lucky draw - - - a bear dressed in the ancient hunting Ross tartan - - - at a supper to which we had been invited.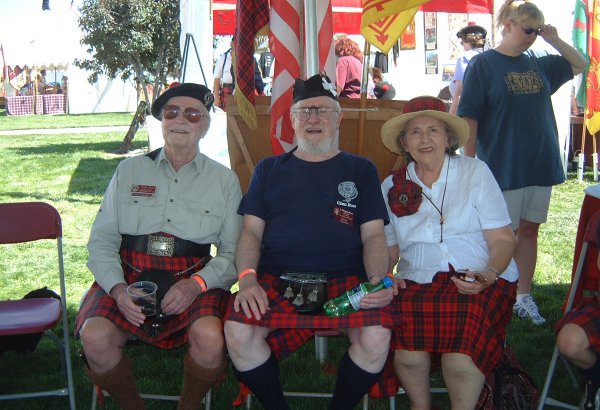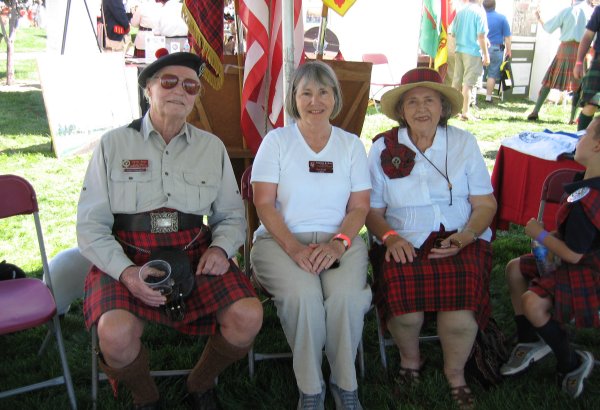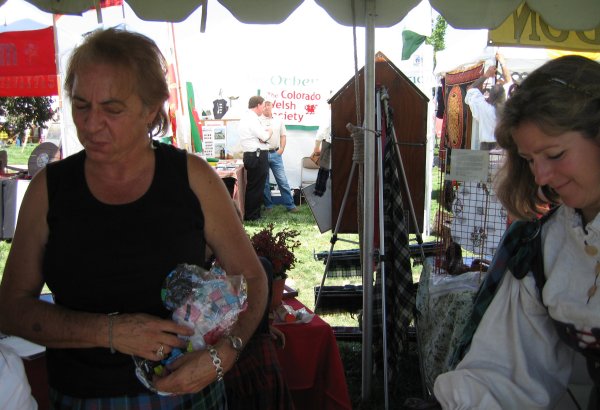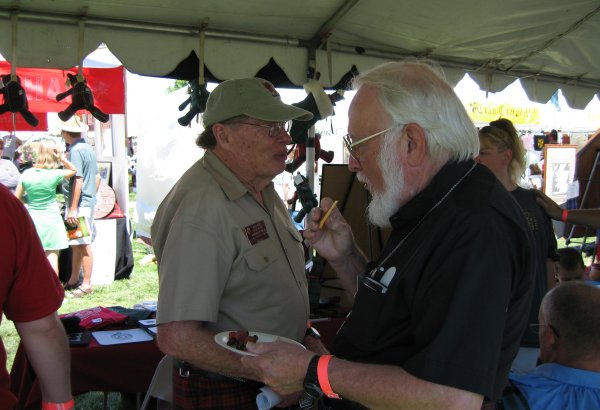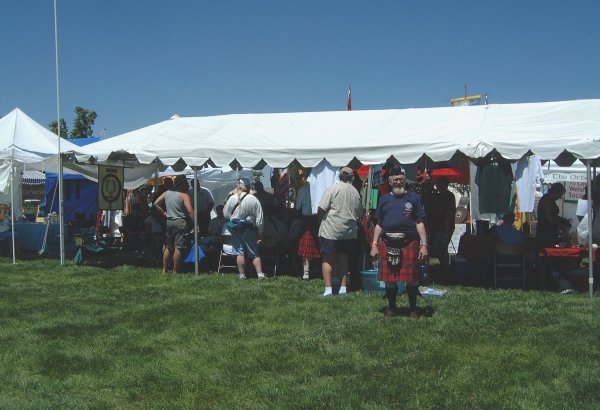 ---
FESTIVAL PARADE OF CLANS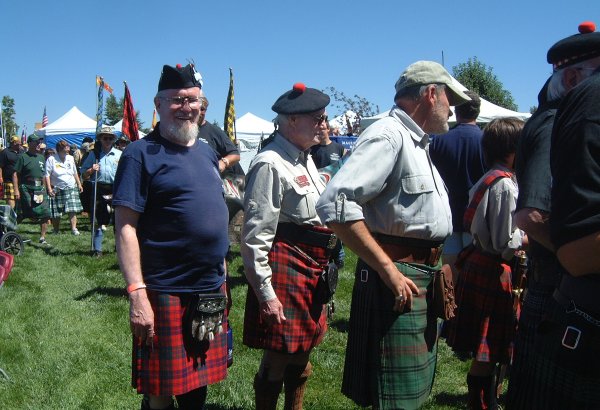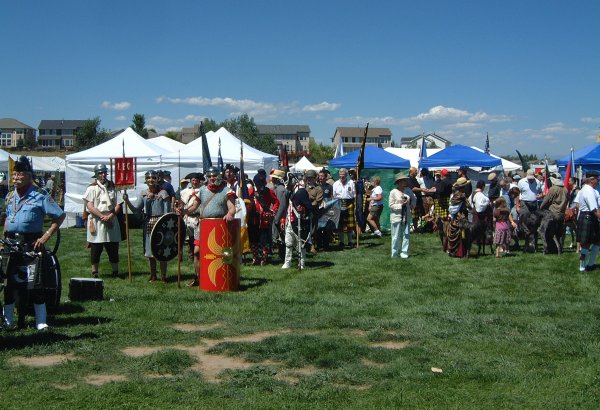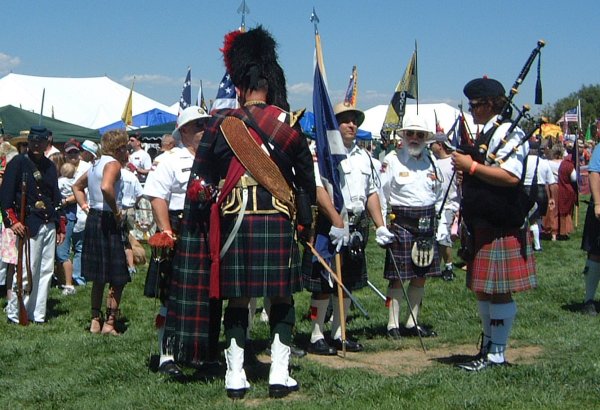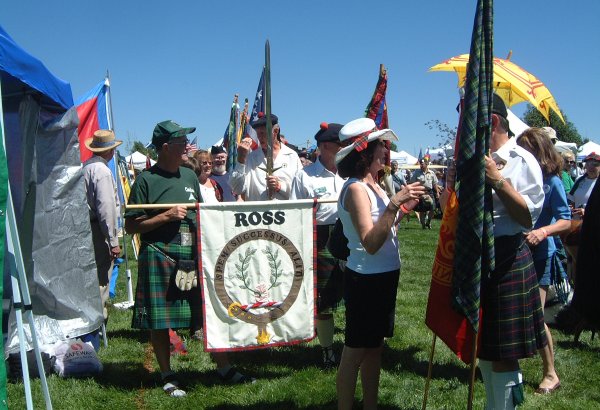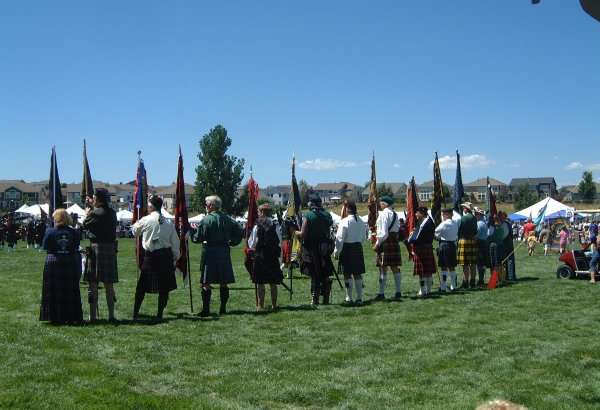 Here is a brief movie of Clan Ross on parade.
---
DEMONSTRATIONS AND COMPETITIONS
One of the features of the Rocky Mountain Scottish Festivals is a competition for British breeds of dogs. They were also part of the parade in Estes Park when we visited in 2003.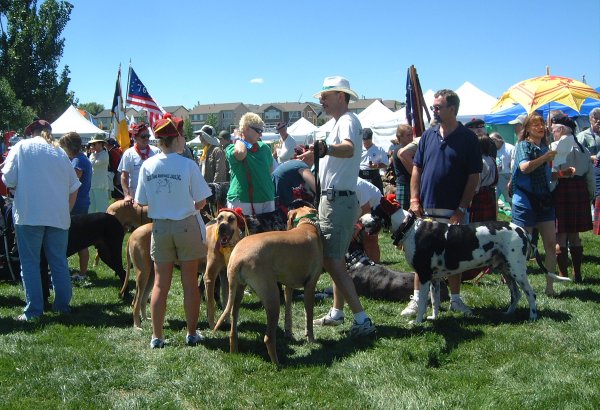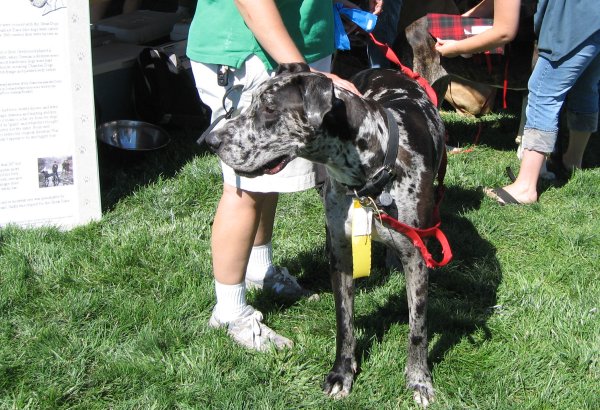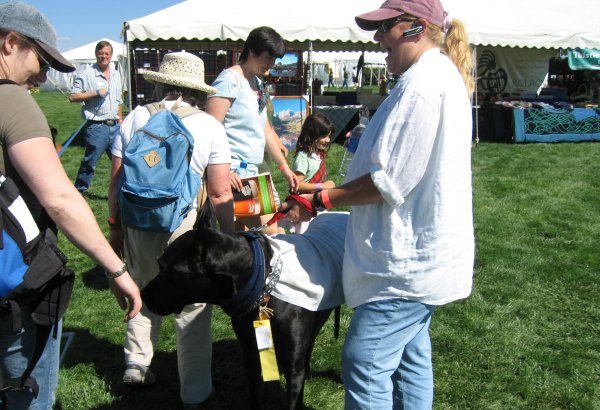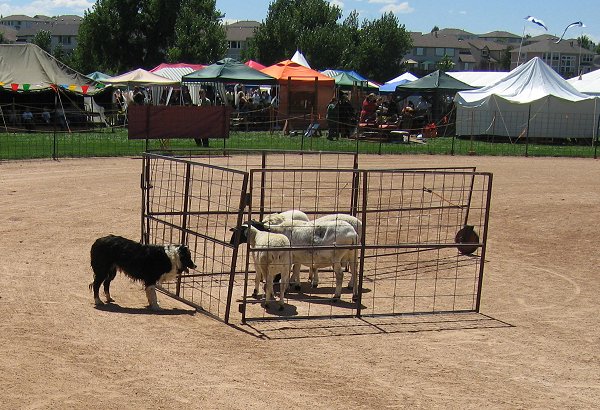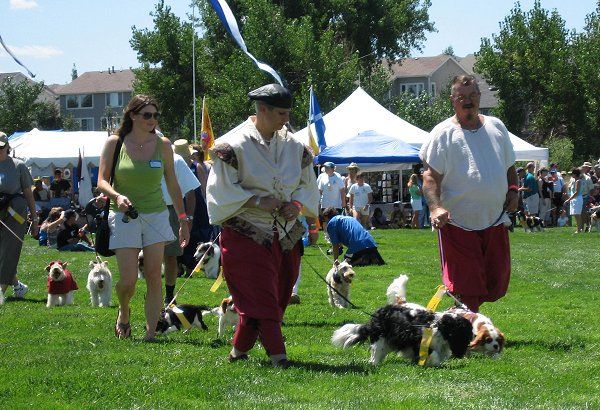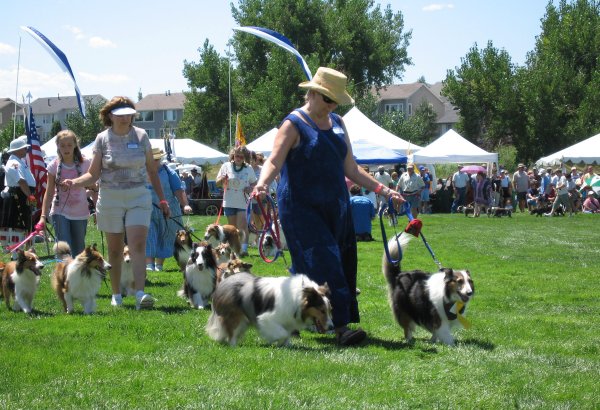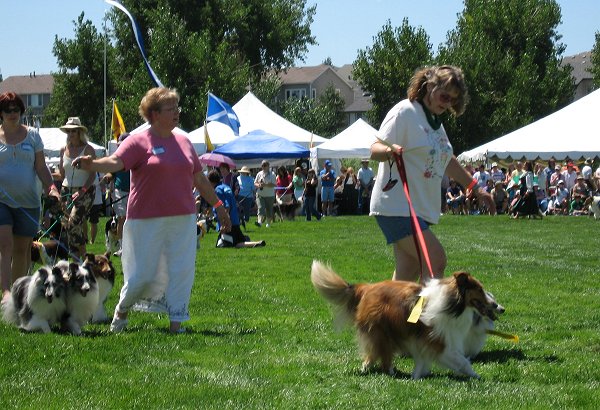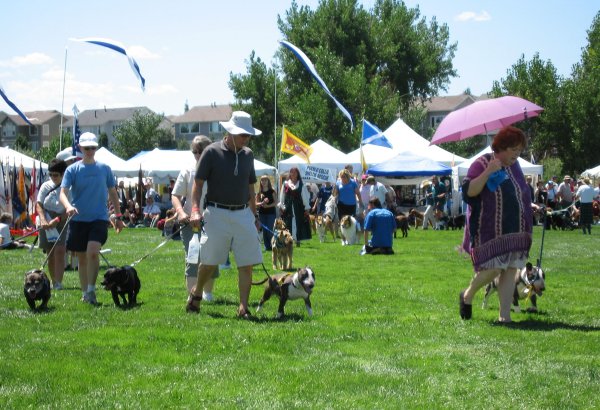 Pat and Jenn seemed to enjoy the "Bonny Knees" Competition, which the judges seemed to take very seriously.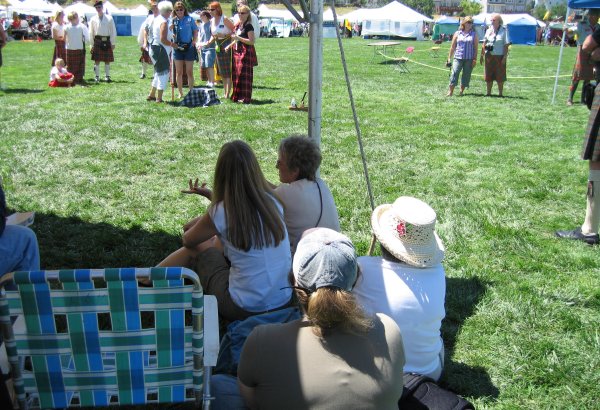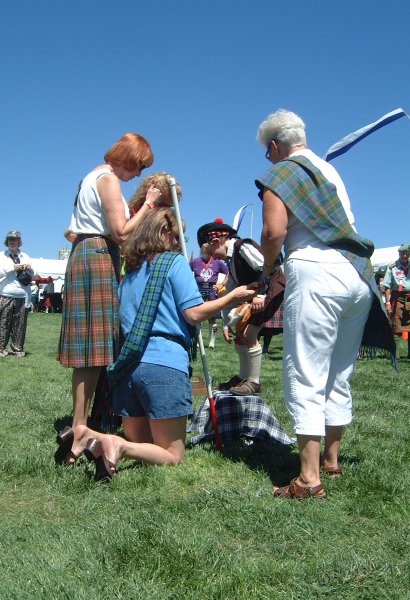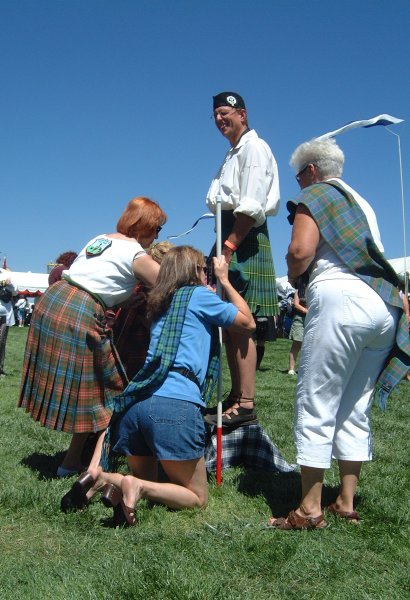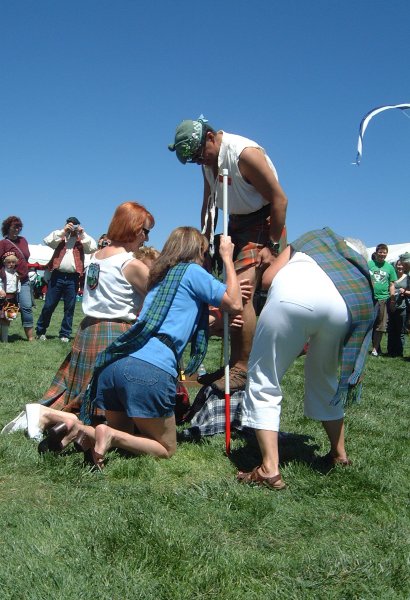 We managed to get a few photos of a primary dancing competition and some sword fight demonstrations. Rounding off our tour of the grounds, we added their version of the Loch Ness Monster and a tent with featured Welsh musicians "Oceans Apart".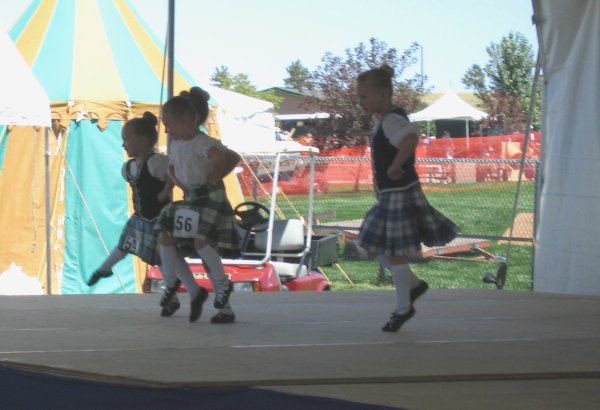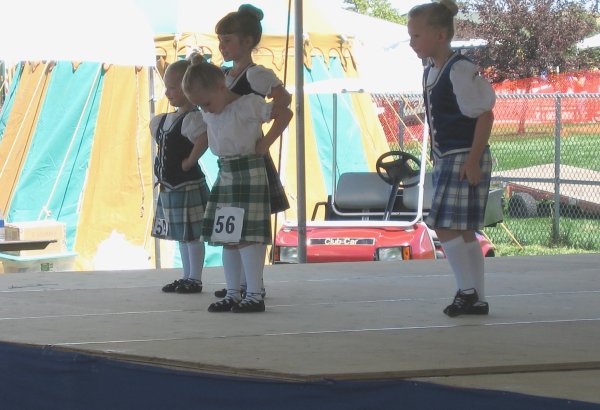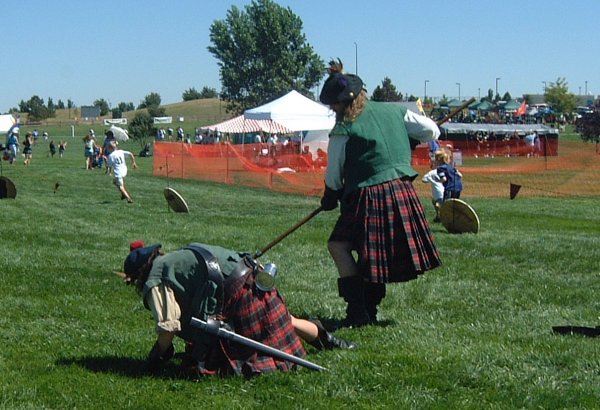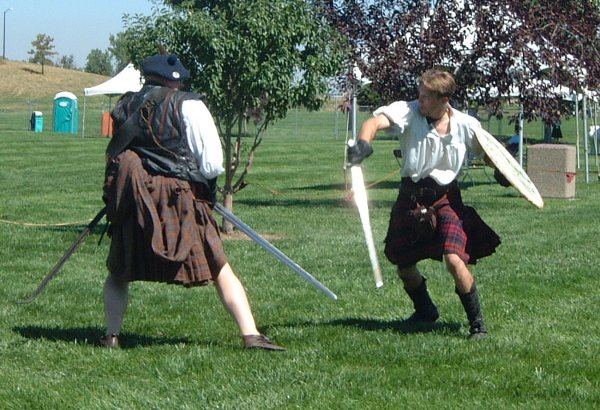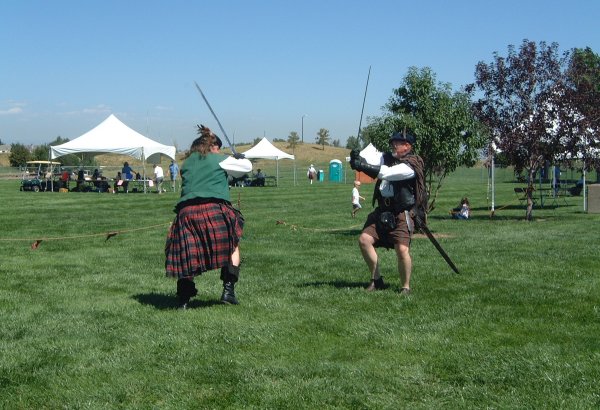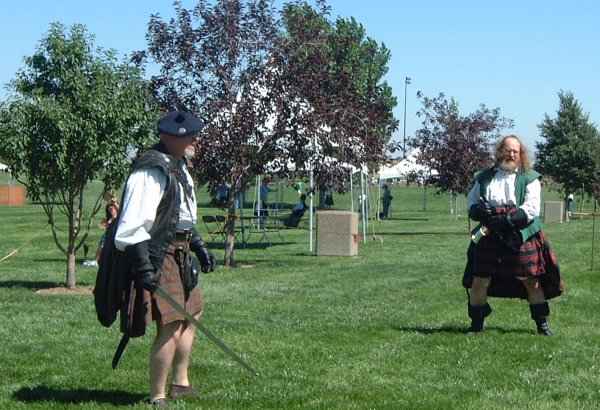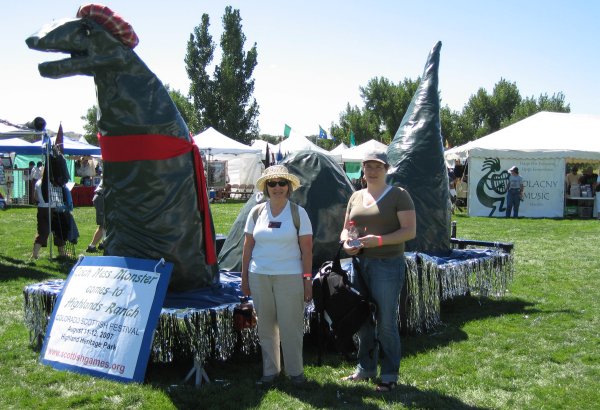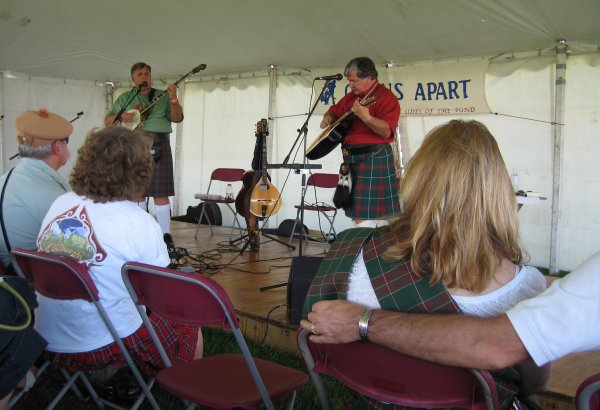 ---
SOME CLAN TENTS
Clan tents were not arranged alphabetically around the central field. A dozen of the more colourful, representative, single tents have been presented below. At the bottom you may choose to see more of the clan tents on a separate page.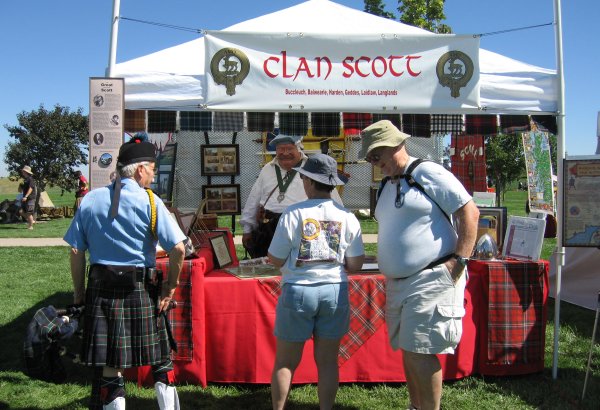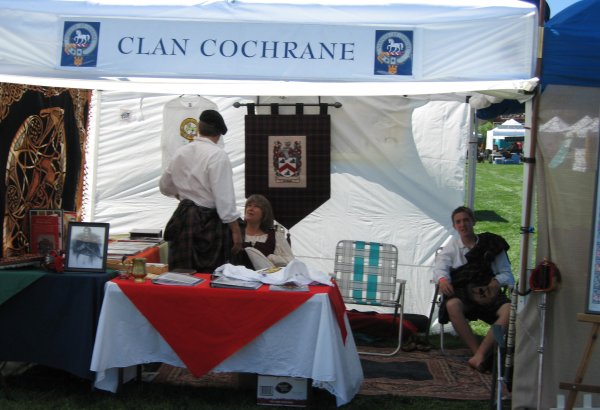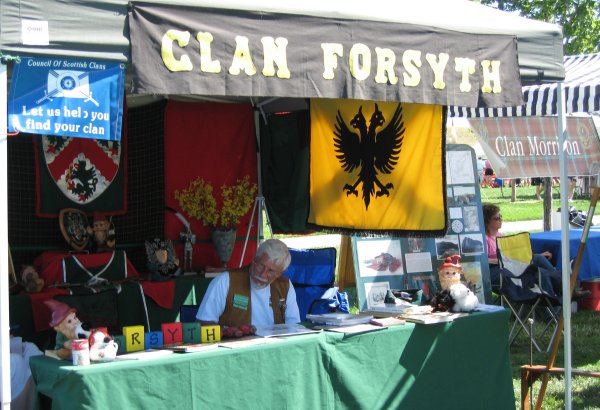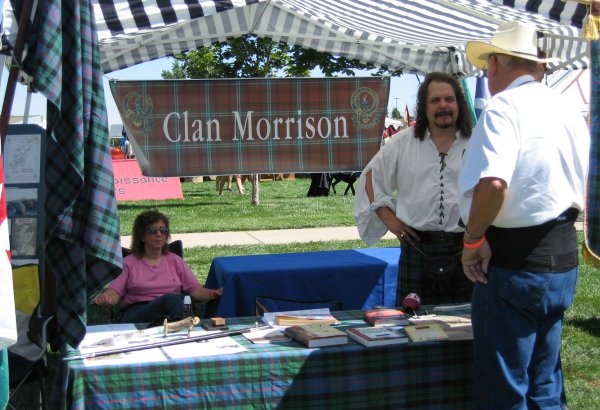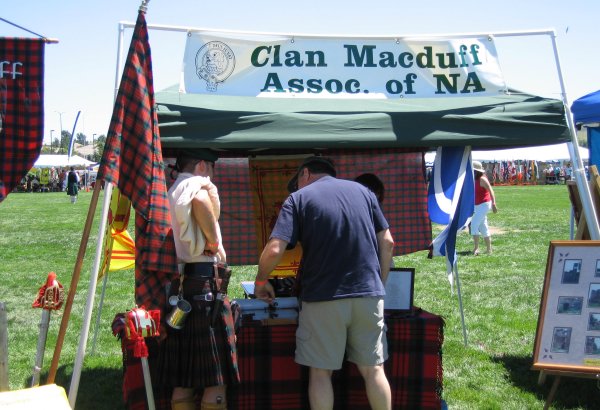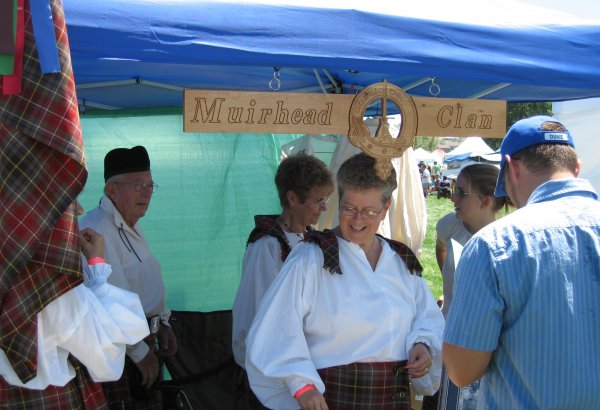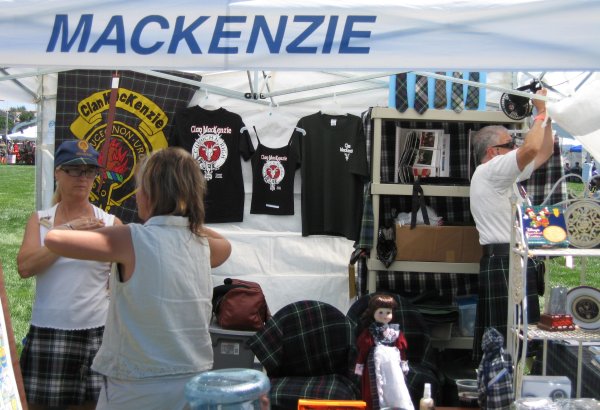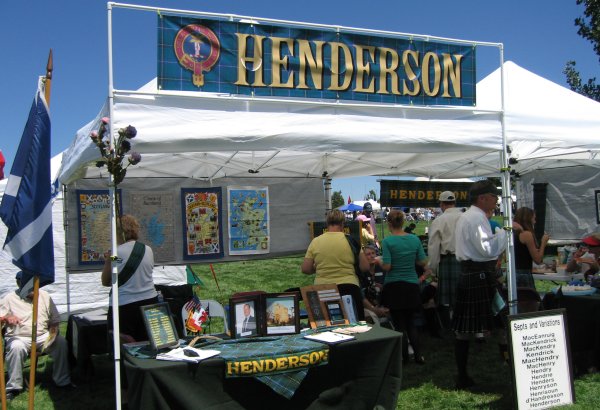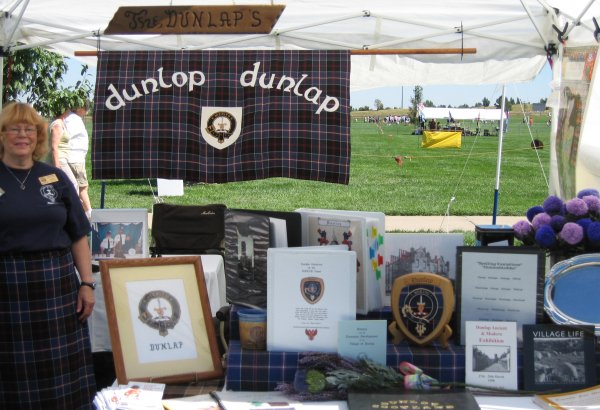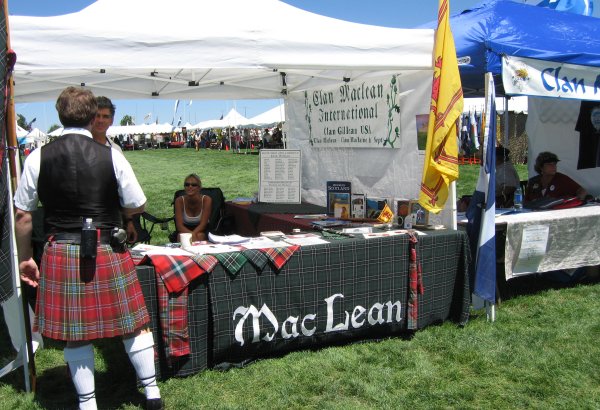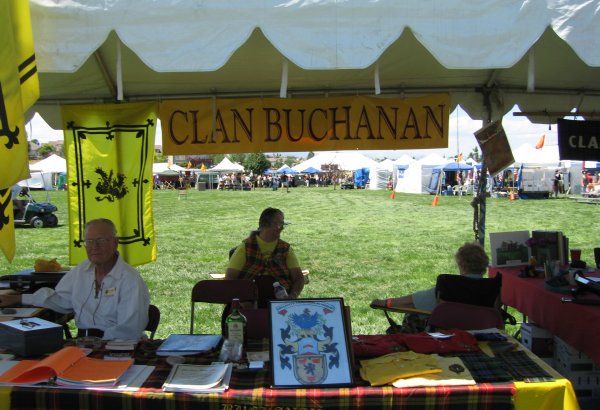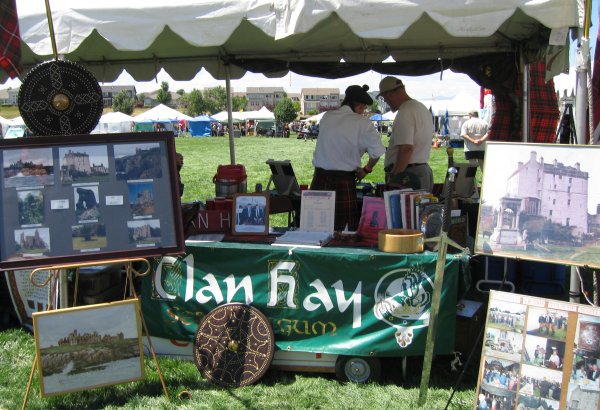 CLICK HERE
for more Clan tents at the 43rd Annual Colorado Scottish Festival.
Other organizations were also present including the Daughters of the British Empire in Colorado and uniformed Colonial British of the American Revolution Era.