COLORADO - 2003
These pictures were taken in and around Boulder between August 27 and September 8, 2003. Photographs were taken with Pat's Fujifilm Digital Camera "FinePix 4700 zoom". Click on the thumbnail photo to obtain a larger version.
HILLS TO THE WEST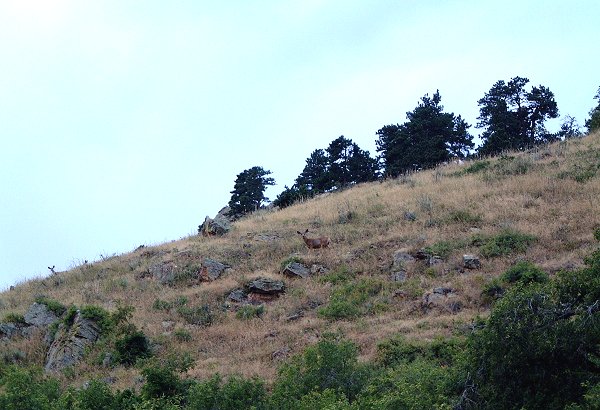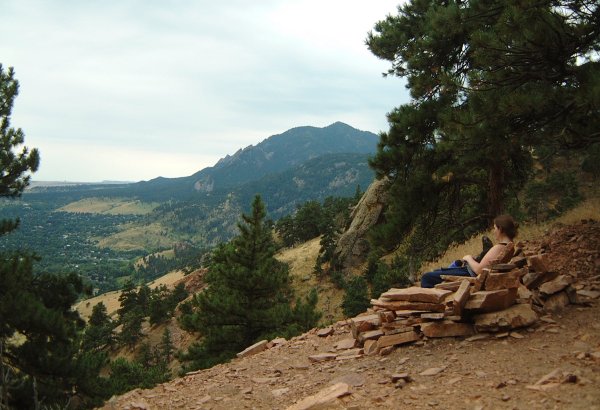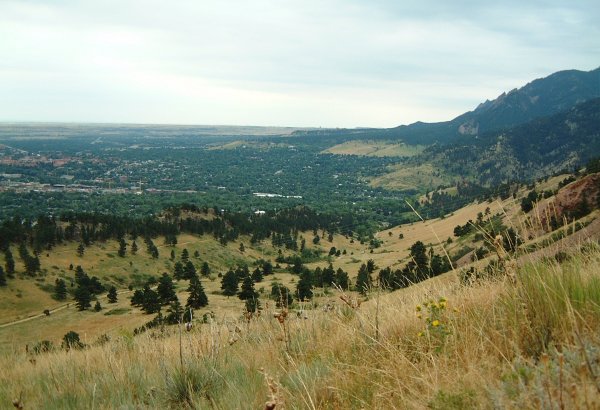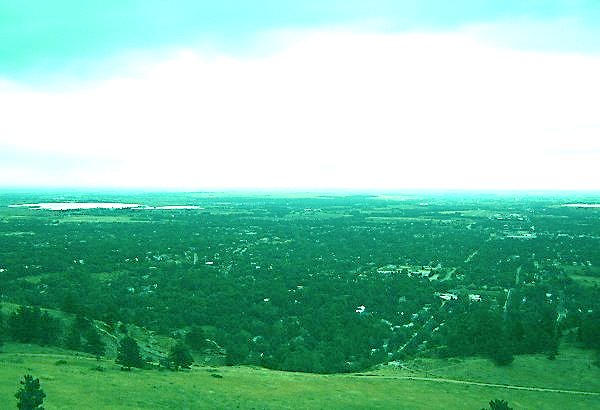 Pat and Jenn took hikes up into the hills west of Jenn's home nearly every morning. These are some of the magnificent views.
CANYON PARK in BOULDER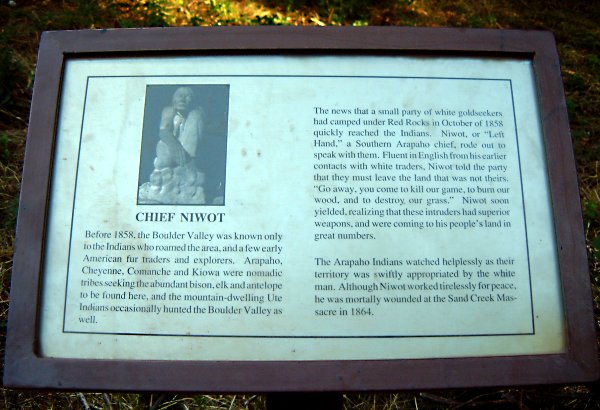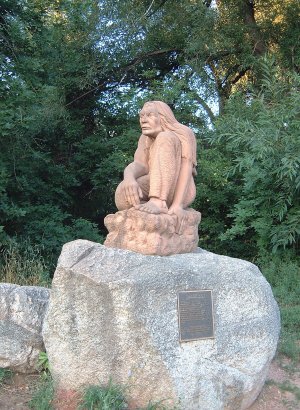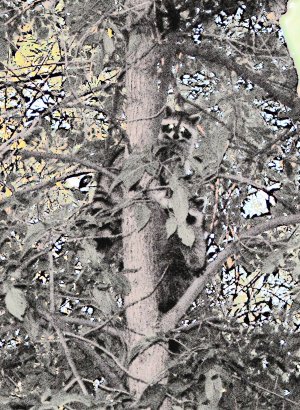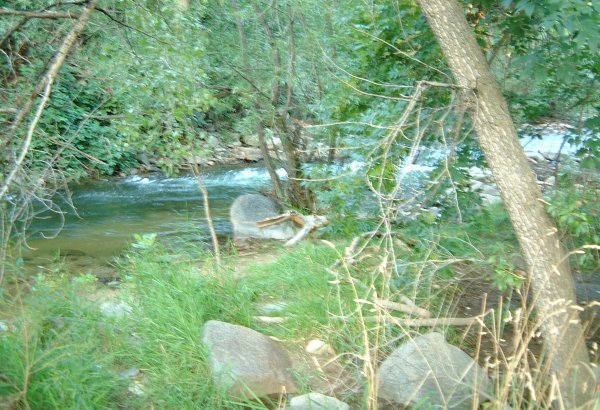 The first two pictures are the plaque and statue for Arapaho Chief Niwot, acknowledging the earlier settlement of the natives in this area. Raccoons peer down from a tree in the next photo, followed by a view of the creek along the Canyon Creek Trail.
PEARL STREET MALL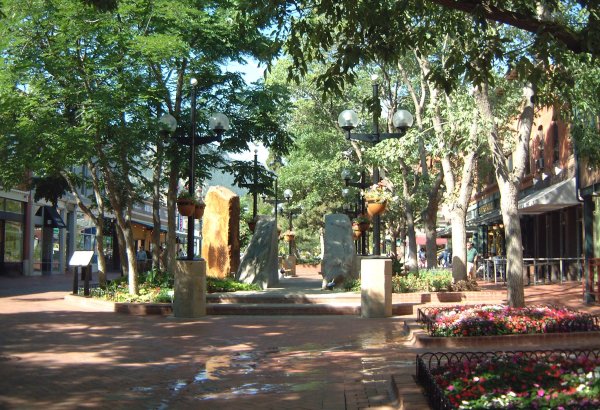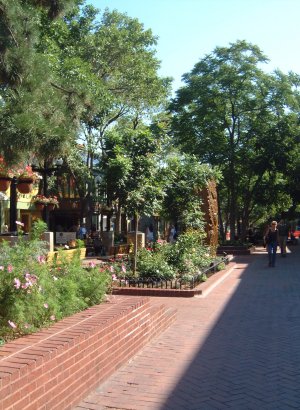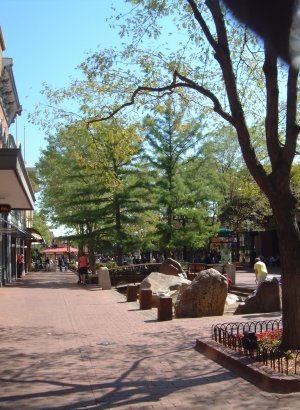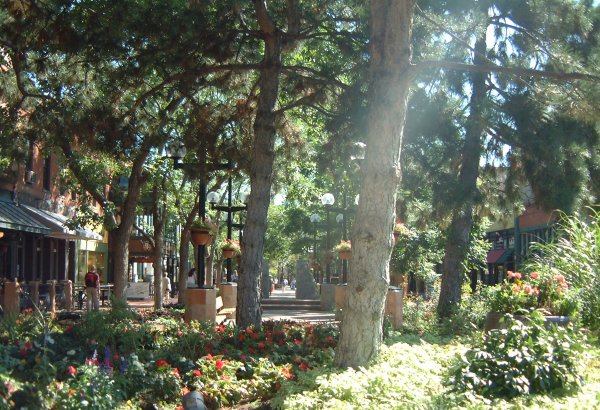 A long stretch of Pearl Street has been set aside for the public. The photos show a variety of pleasant spaces for meeting friends, enjoying a stroll in the shade, shopping or sitting in an outdoor cafe.
NORTH AND SOUTH OF BOULDER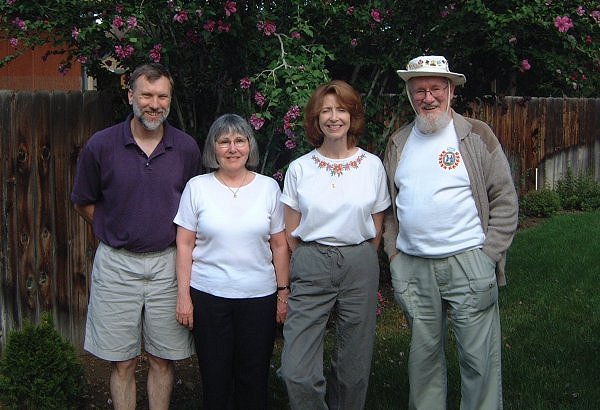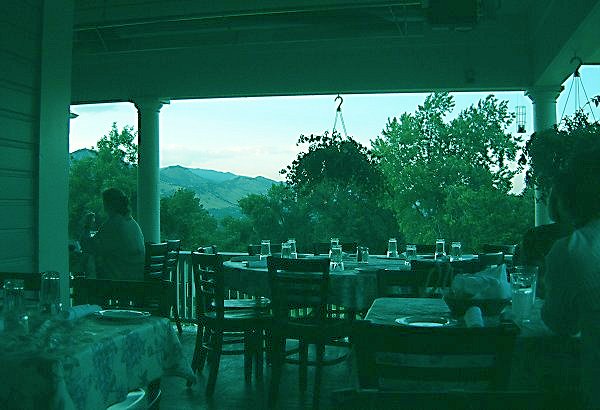 After attending the Longmont Craft Fair, we were invited for a snack at the home of ES member Marilyn Smith and her husband Ron. The "snack" turned out to be a lavish High Tea ... with tea (and coffee), scones with blackberry jam, and assorted sandwiches followed by strawberries and whipped cream. Marilyn hails from Dumphries, Scotland, and we relived some of our experiences in Burns country at the beginning of the 2001 Tour with the Canadian Massed Pipes and Drums Band. Ron is no stranger to Canada, and he will be travelling to Edmonton, Alberta, on business soon. [It has always been a pleasure to meet members of the Electric Scotland group. That's one more face that I can match to a person I have enjoyed chatting with.]

Towards the end of our stay in Boulder, Jenn treated us to a dinner at the Chautauqua Dining Hall in South Boulder. We had visited there last year as well.