JUST US - TRAVELS AROUND BEIJING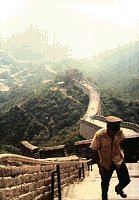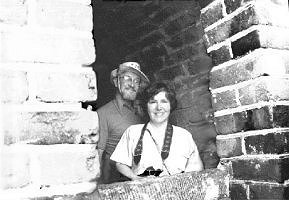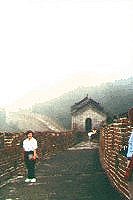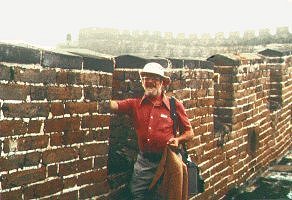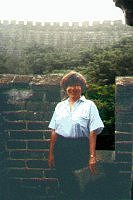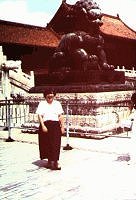 1. Looking back to a commercial area and a soldier on the Great Wall of China at the end of July in 1988.
2. Pat and I visited at a different section of the Great Wall under repair.
3. The Great Wall went on and on into the distance.
4. Do I look like a typical retired traveller in August of 1988?
5. We reached this misty second site by cable car with others attending the Symposium of Asian Pacific Mammalogy.
6. This looks as though they needed a huge drainage system.
7. I took several pictures inside the Forbidden City. Here's one.