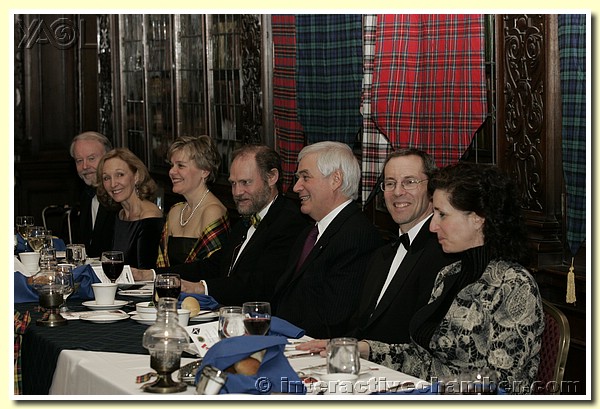 Guests at the Head Table
Scot of the Year, Douglas Gibson, is seated in the middle. To his left is The Honourable James K Bartleman, Lieutenant-Governor of Ontario, whose second book, On Six Continents, was published by President and Publisher Douglas Gibson of McClelland & Stewart in March 2004.

Use your BACK button to return.