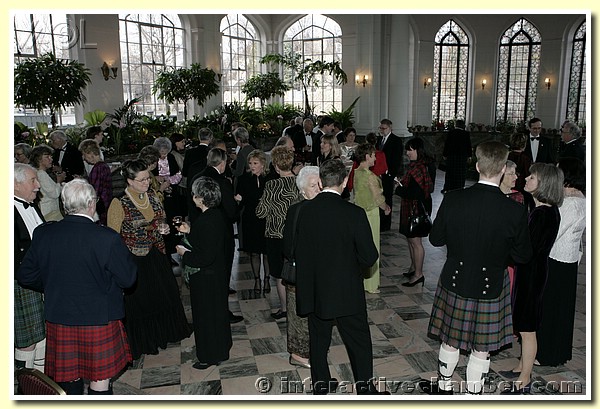 Wide View of the Cocktail Reception
In the left hand corner of this photo, you can spot Bill Cockburn, Doug Ross, Nola Crewe and Pat Ross. I recognized Bill as one of the pipers aboard the Empire Sandy cruise in the year 2000. This fund-raising event was sponsored by the Scottish Studies Society. Pat and I had met Nola Crewe (and Harold Nelson) briefly at their home when we picked up Alastair for dinner at the CN Tower.

Use your BACK button to return.