On April 20th Patricia and I attended the Scottish Studies Society's 25th Tartan Day celebration and Scot of the Year Award for 2017, which was held at Hart House. Directors Heather Bridge and Maggie McEwan may take credit for a successful evening, together with the participants who will be identified further on. The coverage for the evening will follow the Programme Booklet which follows:


Names were checked at the entrance. The grainy quality in the photos may be explained by the fact that they were captured from the videos in poor lighting conditions. [Ditto for the videos. We did our best.] Pictures show the guests in the reception area and the Highland dancers in the corridor. Jeanne Isley's paintings were on display for a silent auction later in the evening.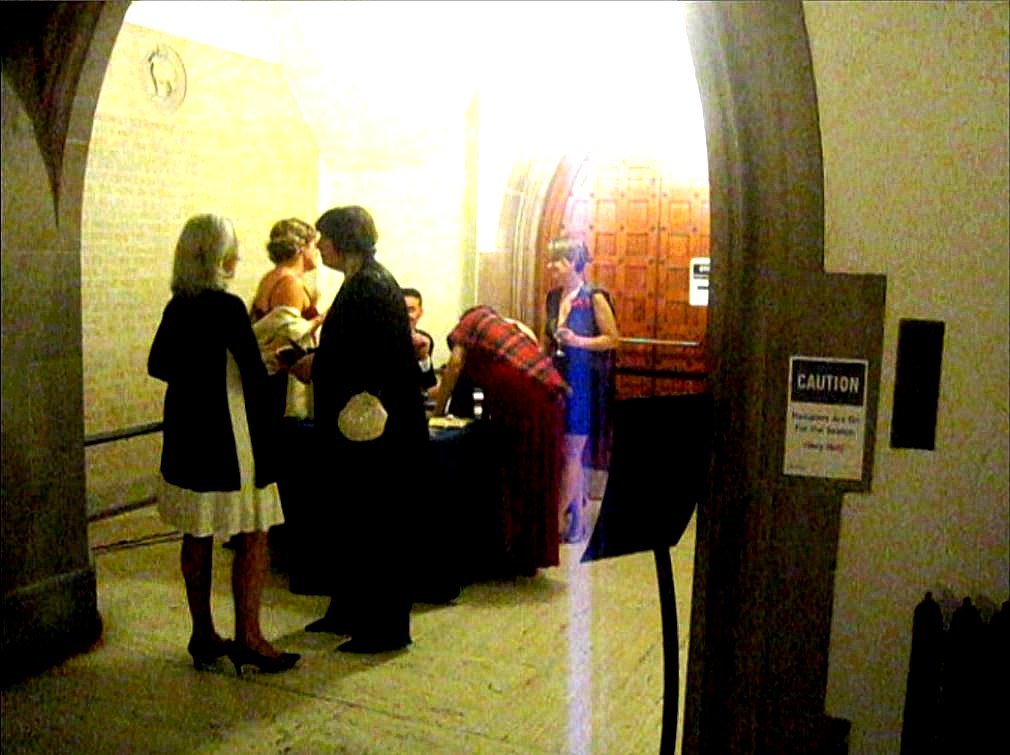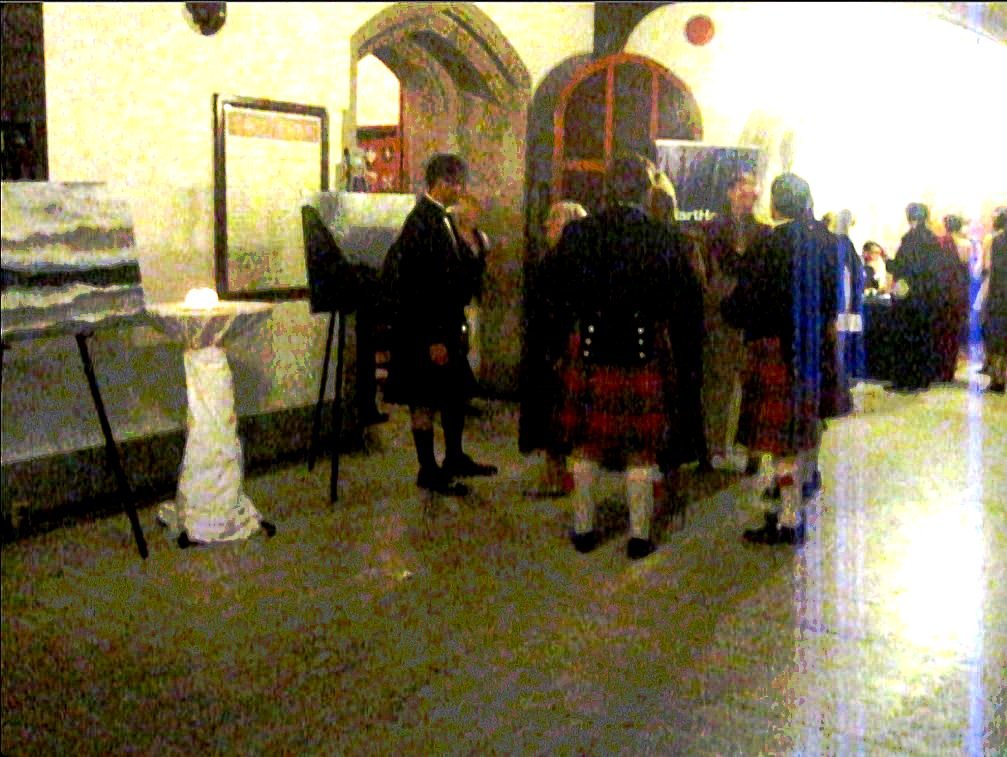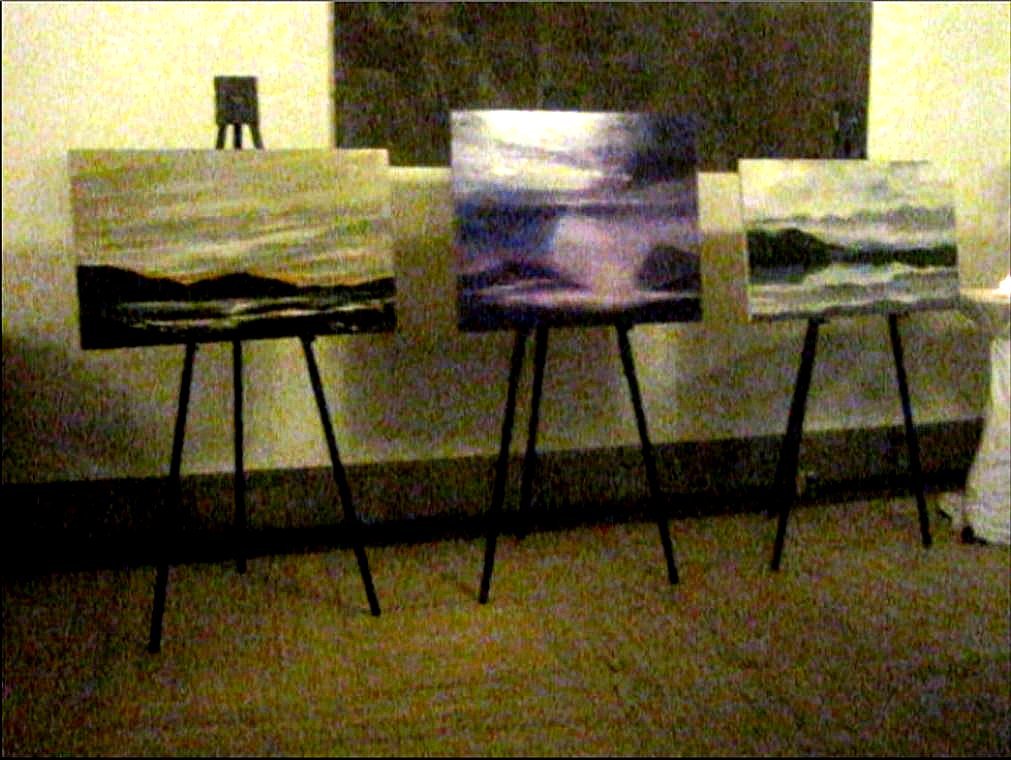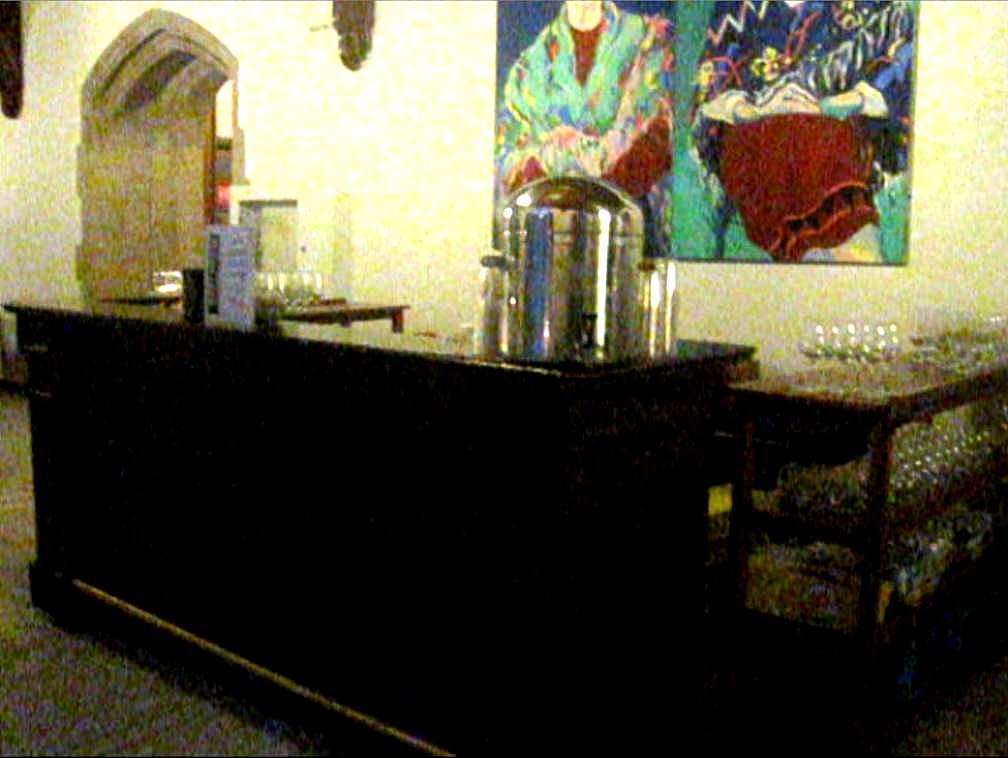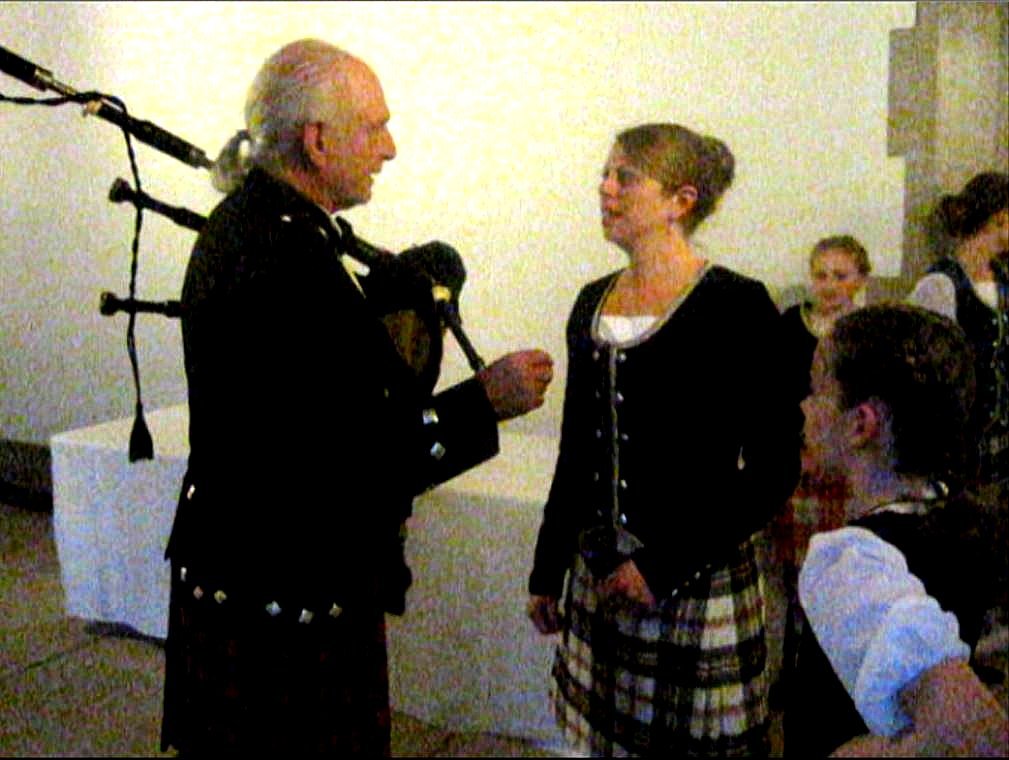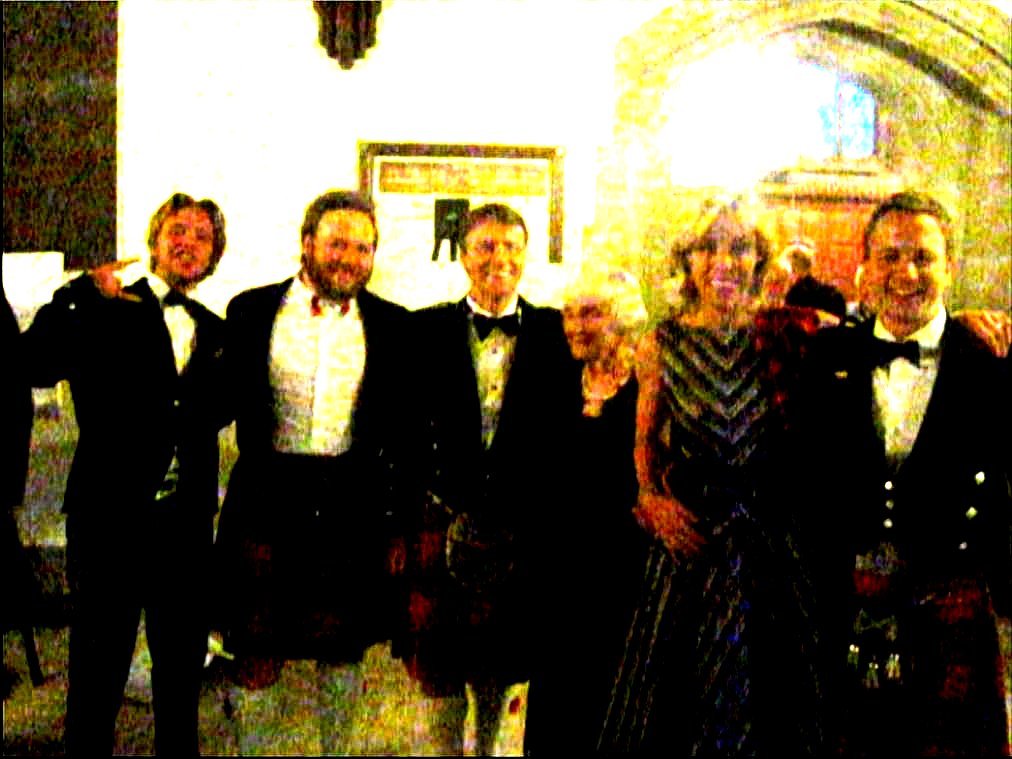 CLICK HERE
for performances by the Meghan Bold Dancers.
---
BEGINNING EVENTS
At the top of the List of Events, Douglas Gibson, Master of Ceremonies, welcomed everyone and set a festive mood for the evening. The Head Table was piped in by Rory Sinclair. The Mystic Fyre band played Flower of Scotland, and invited everyone to sing along. After the Haggis was piped in by Rory, David Campbell delivered his inimitable Toast To A Haggis by Robert Burns. John McMillan, the Foundation and Society Secretary, delivered the Selkirk Grace,

Some Folk hae meat that canna eat,
And some can eat that want it;
But we hae meat, and we can eat,
So let the Lord be Thanket!

but the dinner menu had already begun to be served (and continued throughout John's delivery). Here are some pictures captured from videos: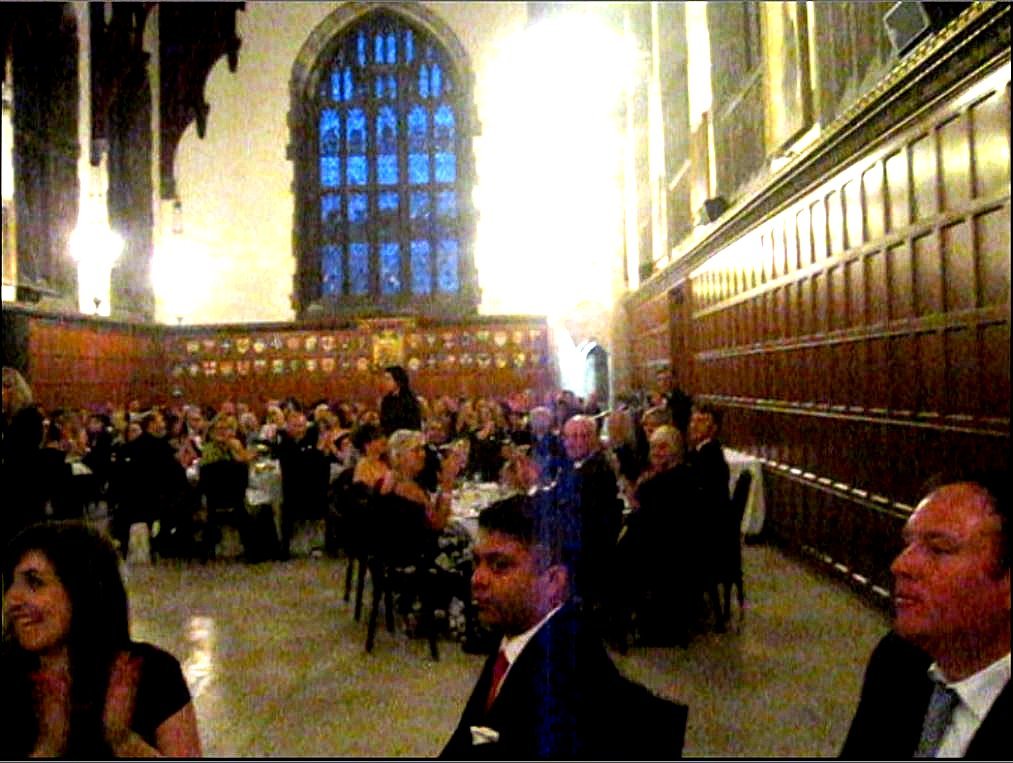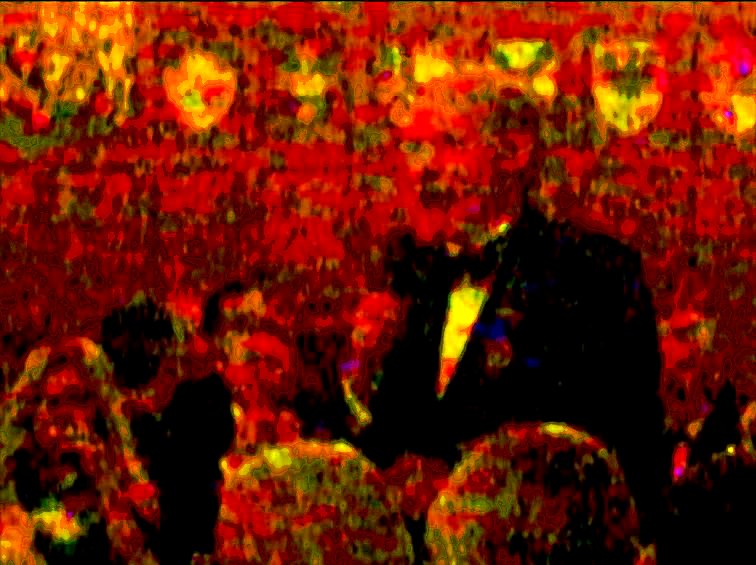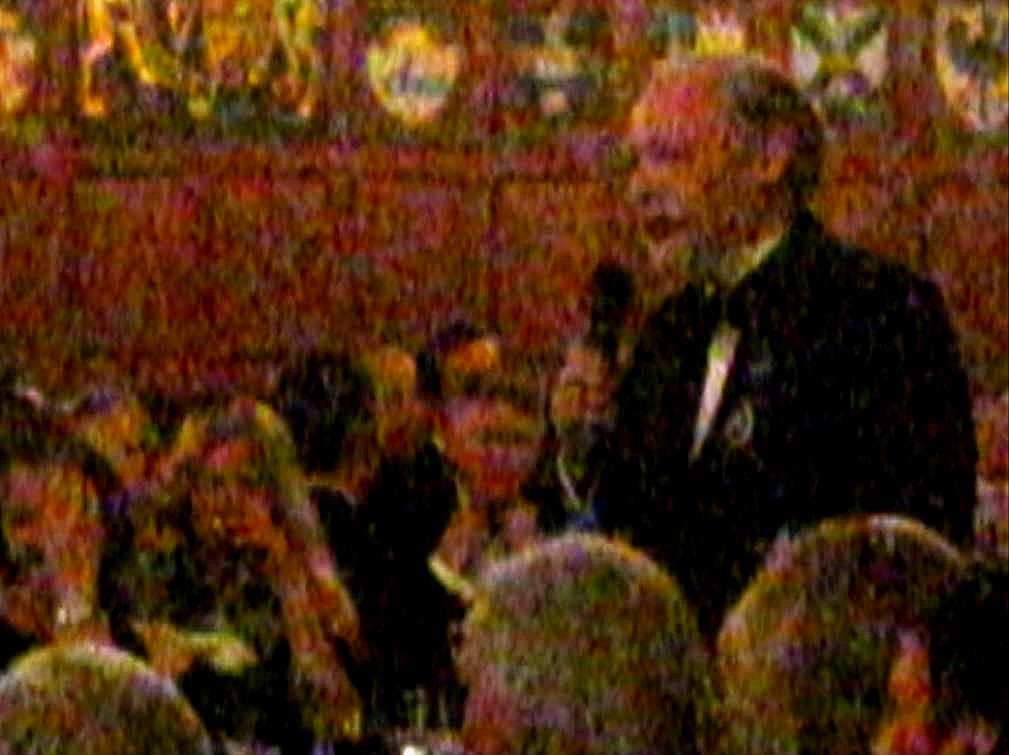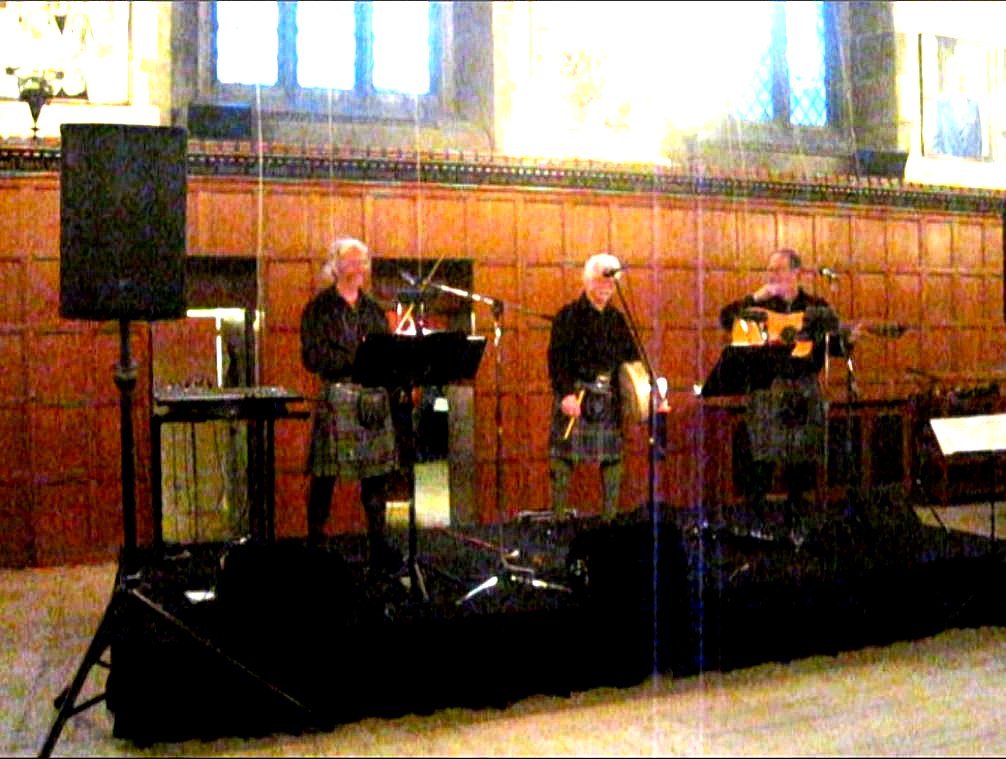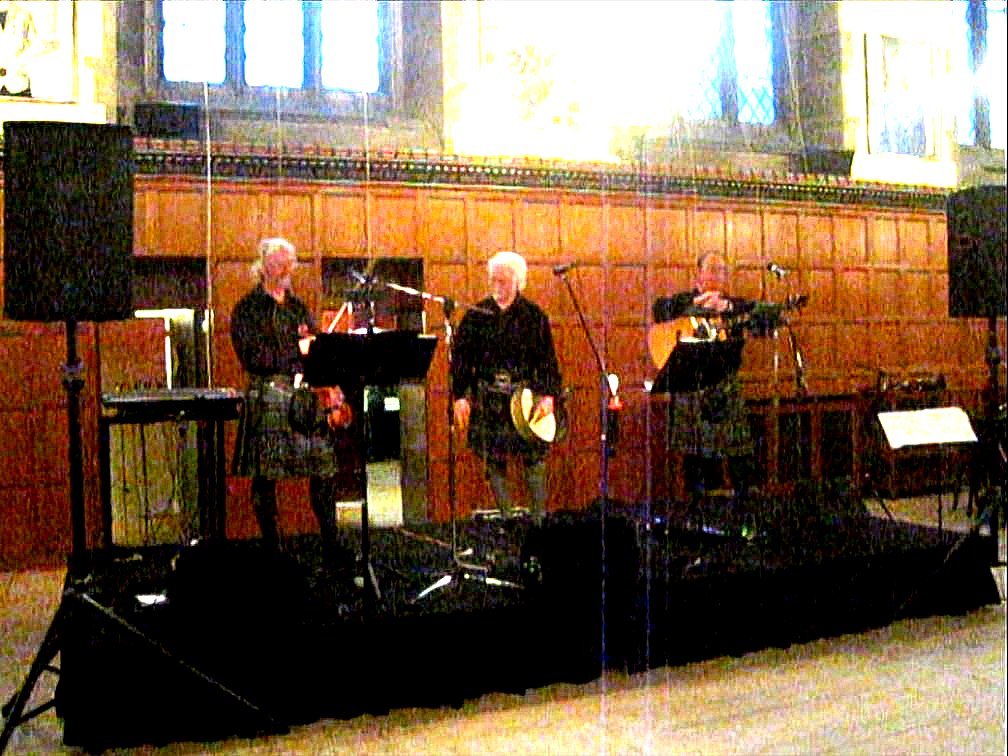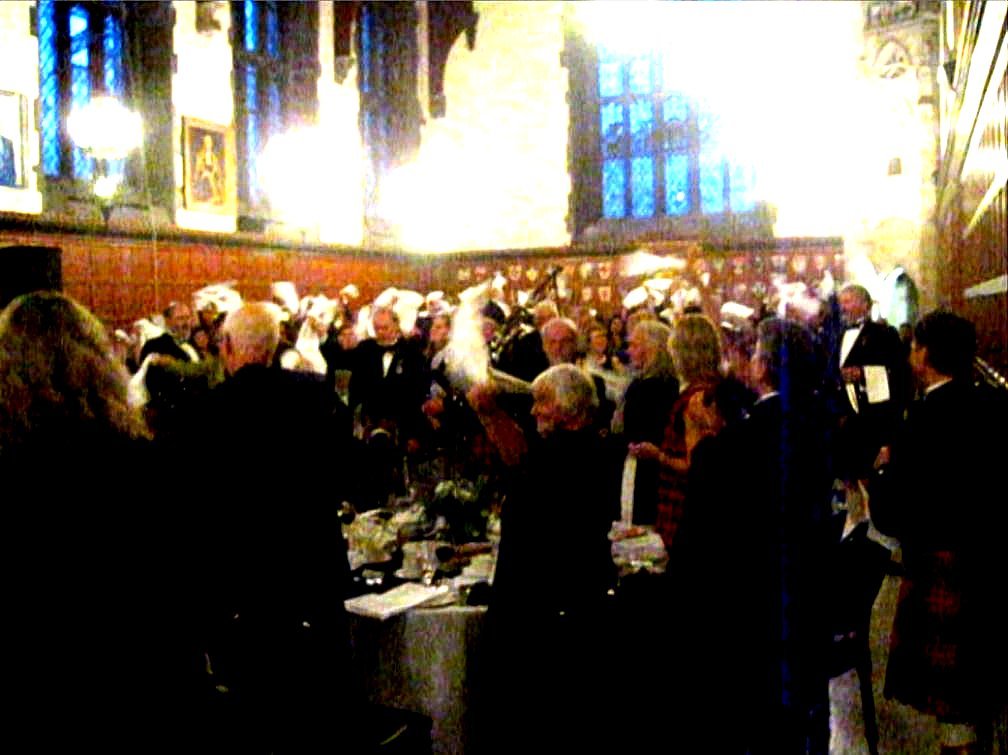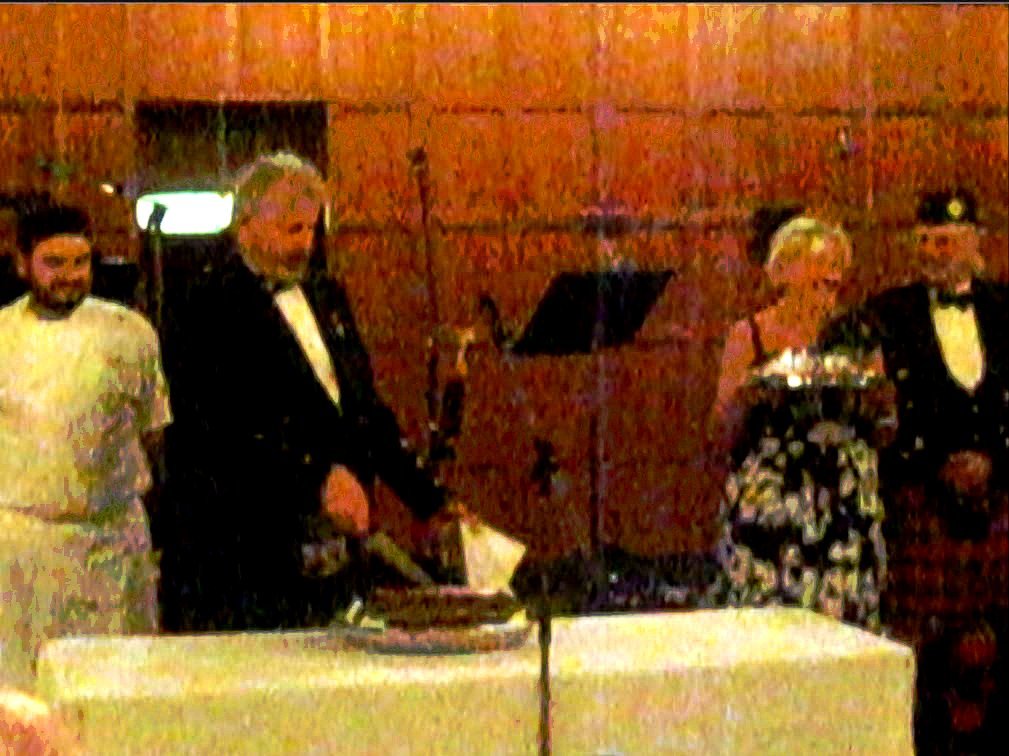 CLICK HERE
for the welcome by Douglas Gibson, the Master of Ceremonies.
CLICK HERE
for performances by the Mystic Fyre band.
CLICK HERE
for the Ceremony of the Haggis.
CLICK HERE
for John McMillan's delivery of the
Selkirk Grace
.
---
STARTERS
Under "Starters" in the Official Programme, we have the Highland Dancers; you will note that I have placed them at the top under RECEPTION. Therefor, the Presentation and Acceptance remain for this section; I believe that you will agree that Bruce Simpson gave an exceptionally informative and interesting acceptance speech. [It is well worth the wait required for the buffering to be completed in the Windows Media Video version.]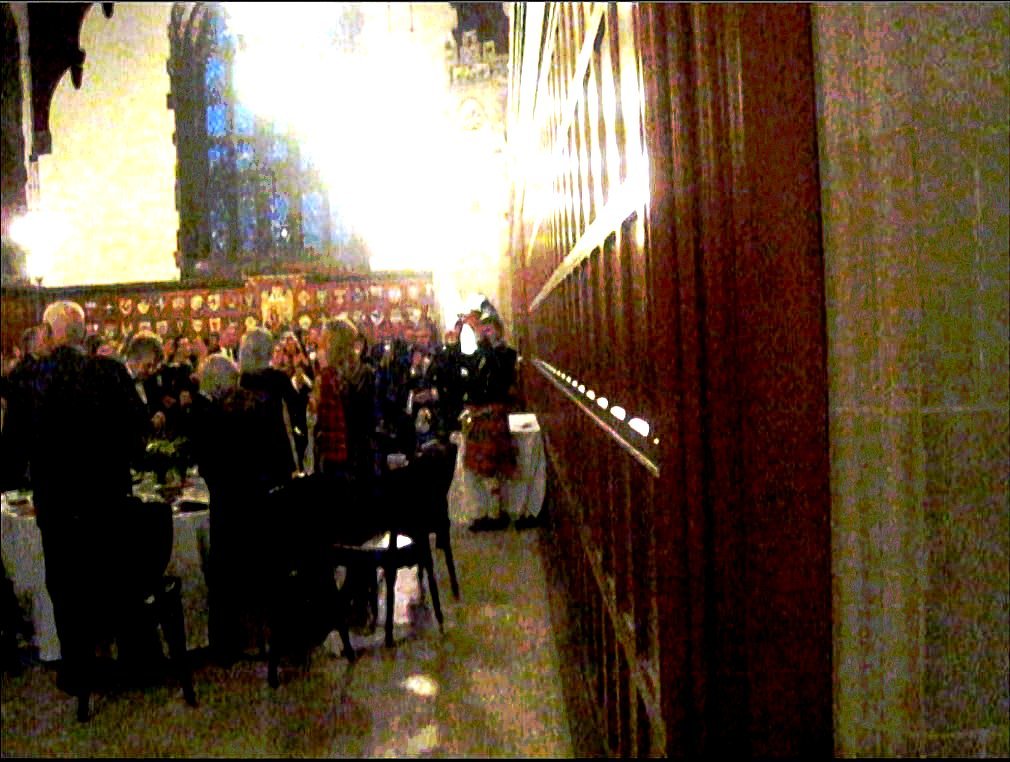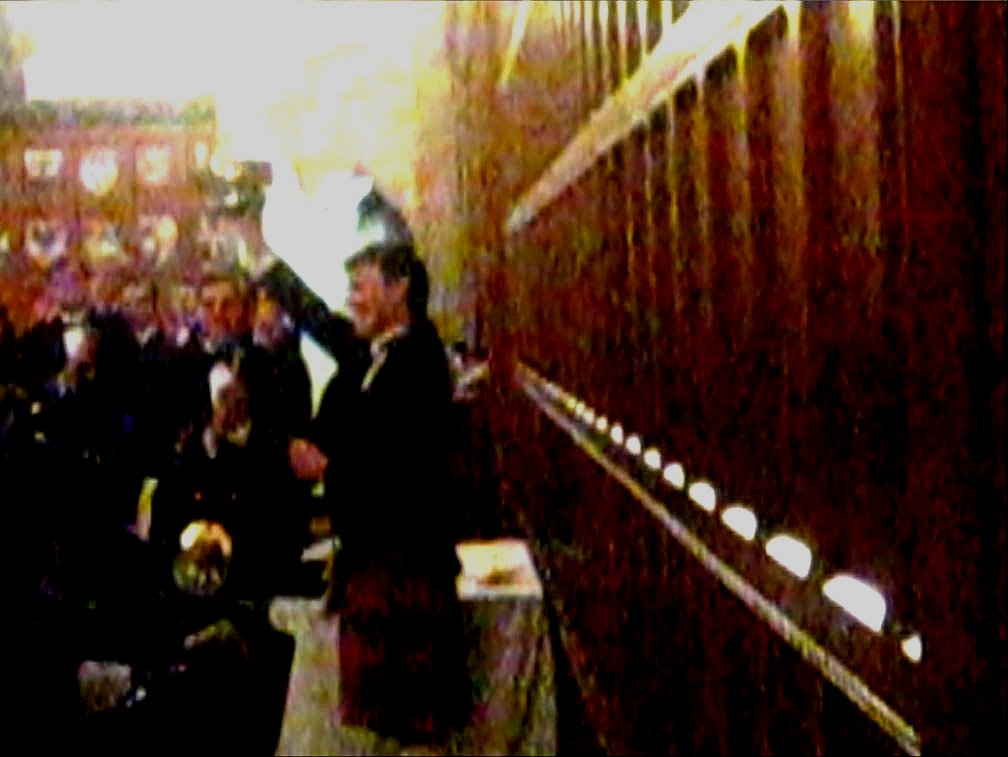 CLICK HERE
for the Acceptance Speech by Bruce Simpson.
---
THE MAIN COURSE
From "The Main Course" in the Official Programme, I have selected the timely talk given by Dr. James Fraser, Chair of the Scottish Studies Centre in the History Department at the University of Guelph. We appreciate the information about the Digital Archive Project, and include a scanned copy of the pamphlet by David Hunter, President of the Scottish Studies Foundation, for anyone who wishes to support this project. [Contributions may also be sent directly to the University of Guelph.]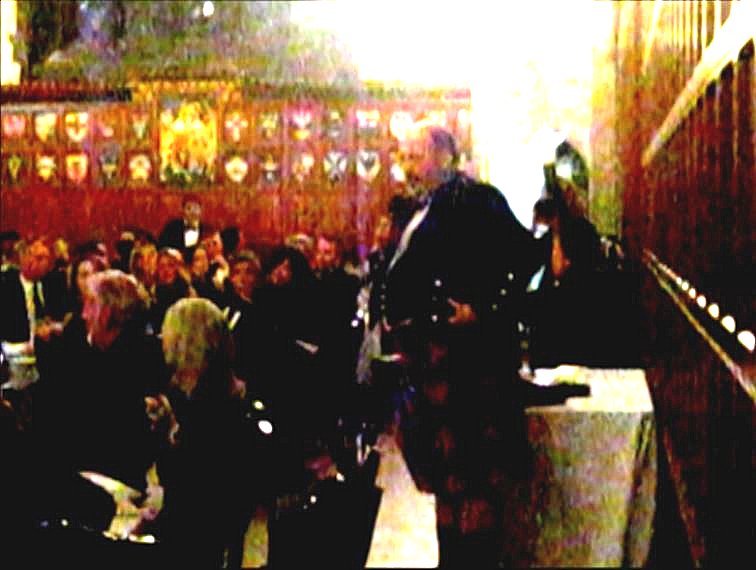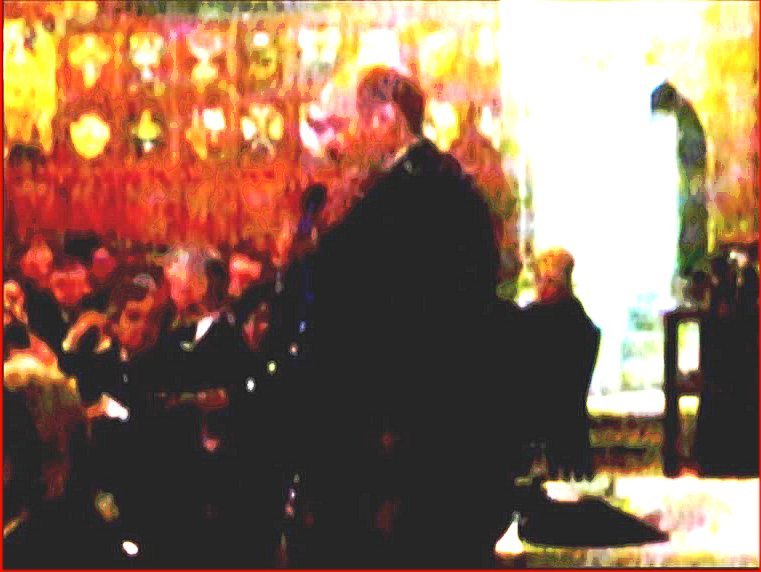 CLICK HERE
for the talk by Dr. James Fraser.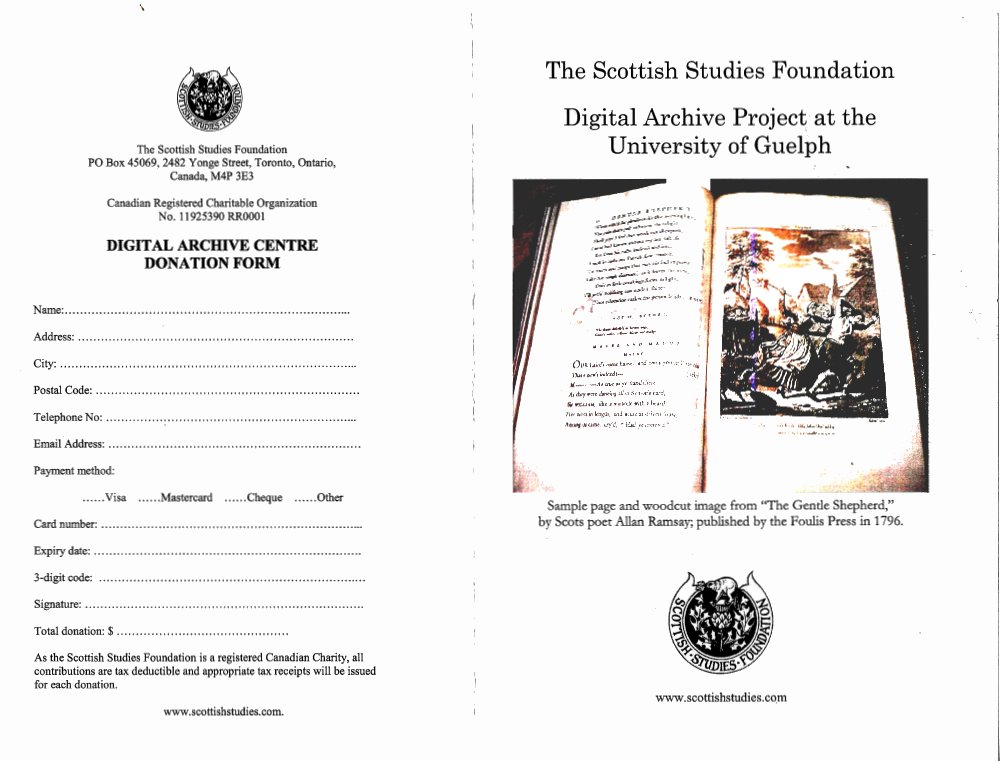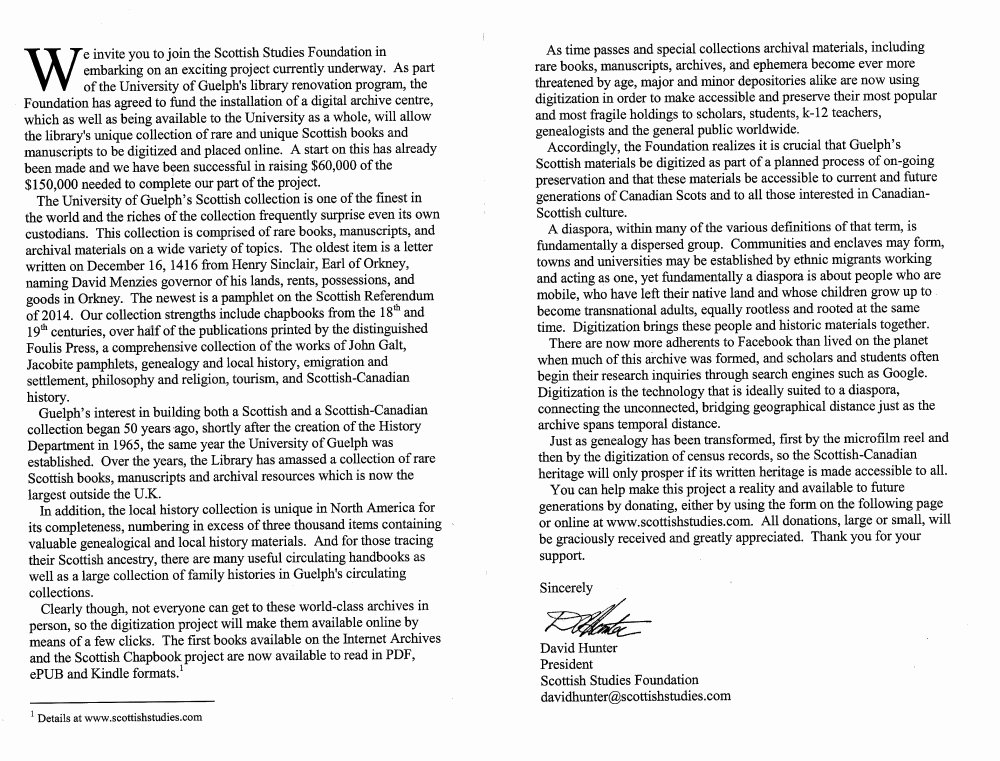 ---
THIS IS A WORK IN PROGRESS.
Videos may be transferred to YOU TUBE when time permits.