15th Annual Tartan Day Celebration - 2007
Click on a thumbnail photo to obtain a larger version.
---
Cocktail Reception
Photos by Pat & Doug Ross
The 15th Annual Tartan Day Dinner and Scot of the Year Award was conducted on April 18 at Casa Loma in Toronto under the auspices of the Scottish Studies Society. The evening began with the serving of cocktails plus hot and cold hors d'oeuvres in the Main Hall, the Library and the Conservatory.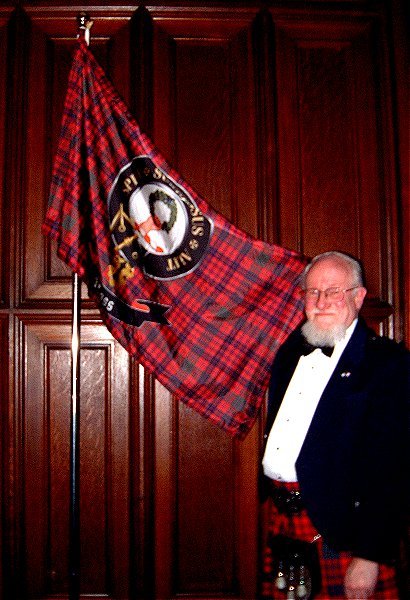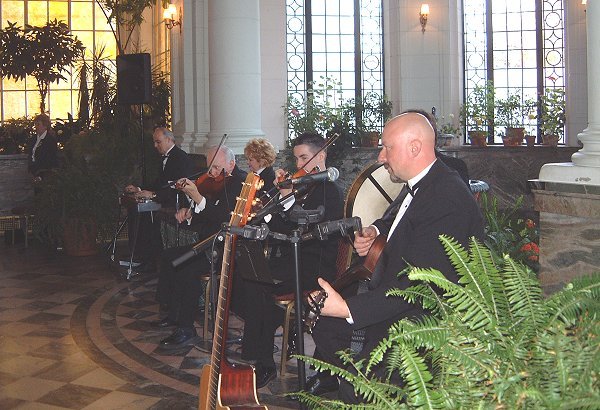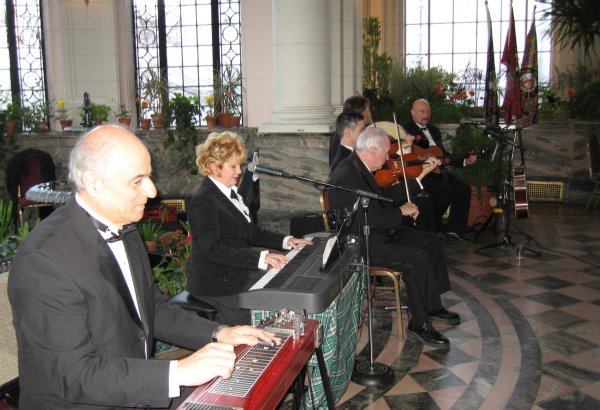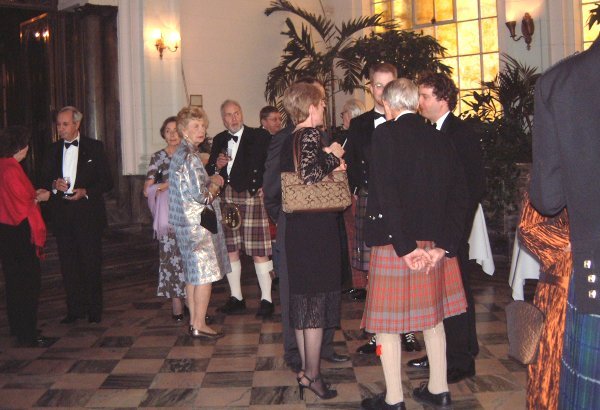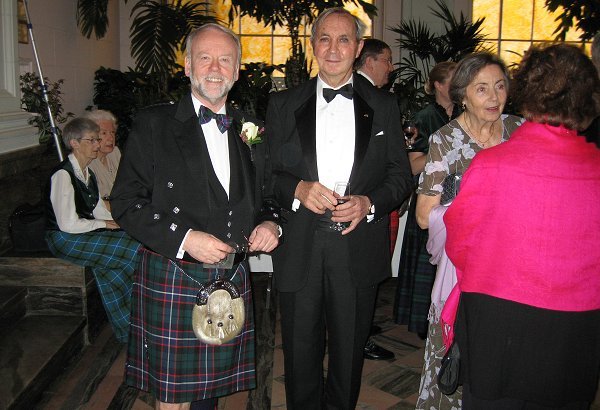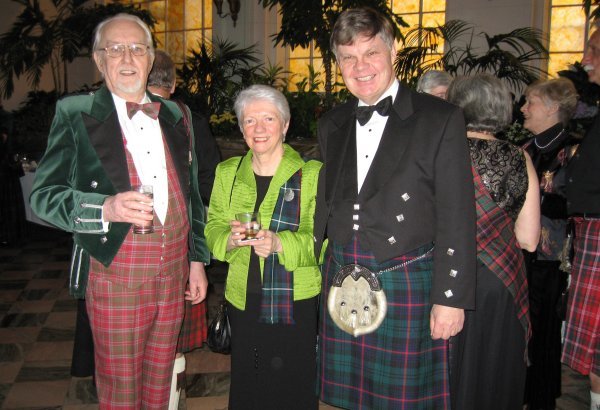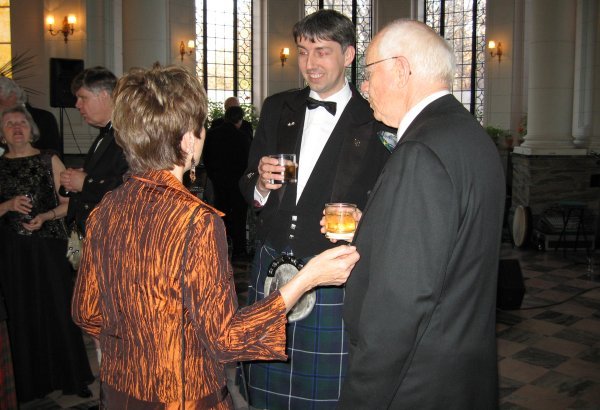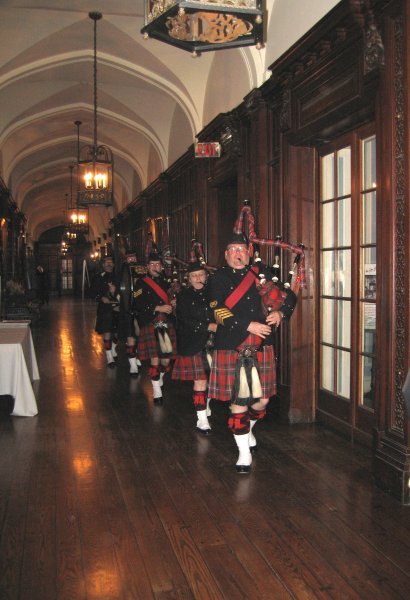 ---
A Tribute to the Music of Scotland
The Pipes and Drums Band led us down the hall at the beginning of the programme. The Great Hall of Sir Henry Pellat's castle was completed during the 1920's, provided an excellent setting once more for the entertainment. Douglas Gibson welcomed everyone and David Hunter (President of the Scottish Studies Foundation) served as the Master of Ceremonies. The programme included Margaret Mikelait (Pianist), Peter McCutcheon (Tenor), and Catherine Anne McPhee (Mezzo-soprano).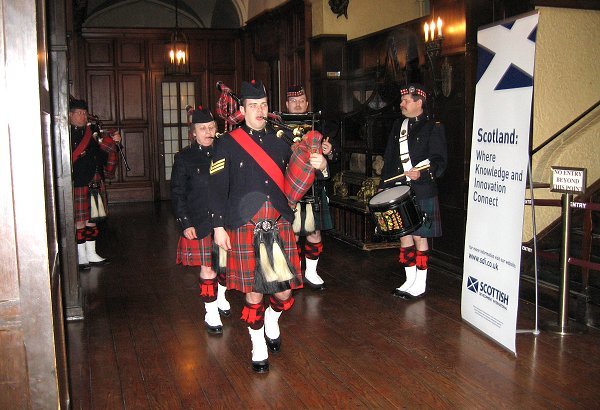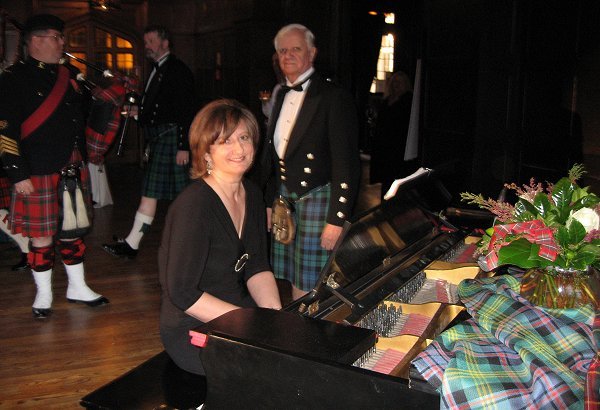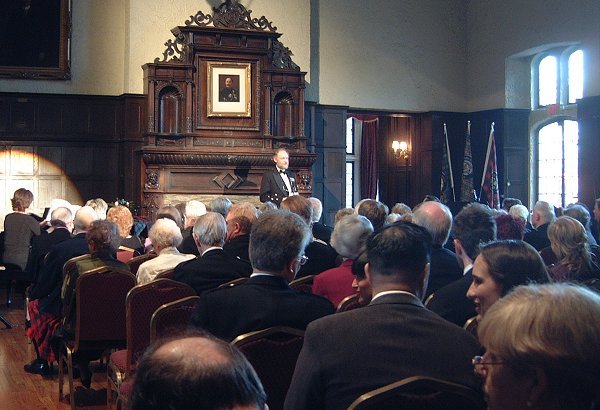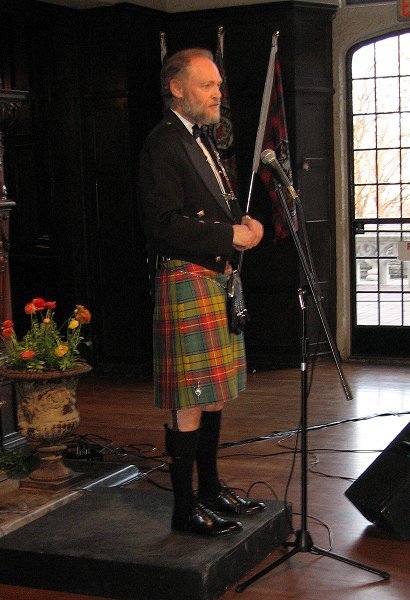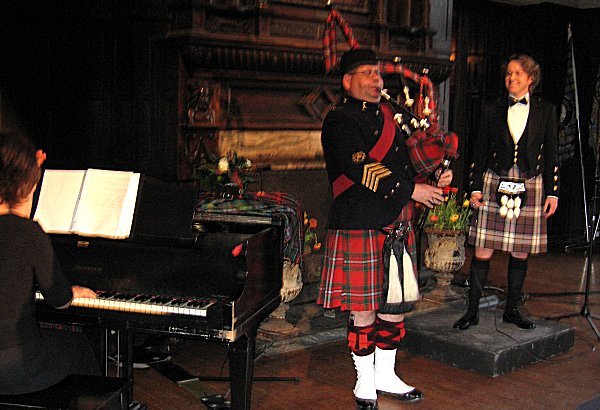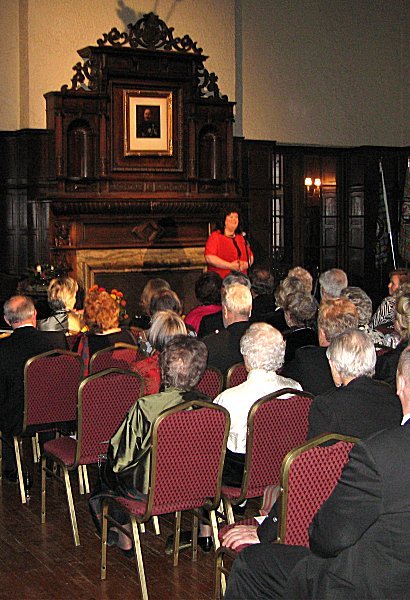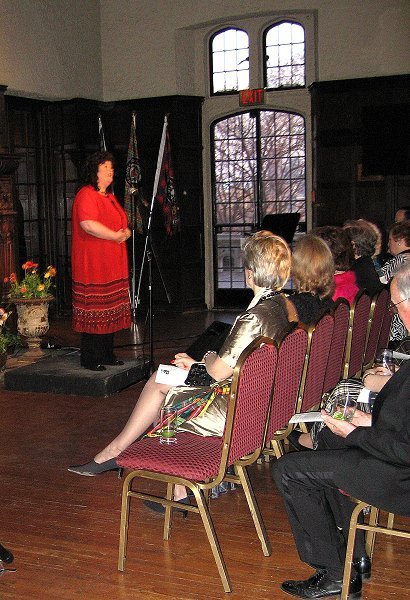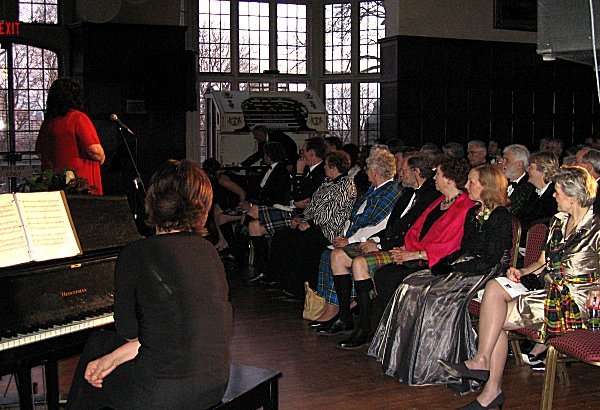 ---
The Tartan Day Dinner
The "Head Table" at this formal dinner consisted of the honoured "Scot of the Year" and a friend plus last year's award winner and representatives of the Scottish Heritage Foundation. Representatives from the programme of Scottish Studies at the University of Guelph were near the centre . . . as were the participants in the Tribute to the Music of Scotland and Nova Scotia. Alastair McIntyre of Manager of Electric Scotland was the official photographer this year. [
Visit his site.
]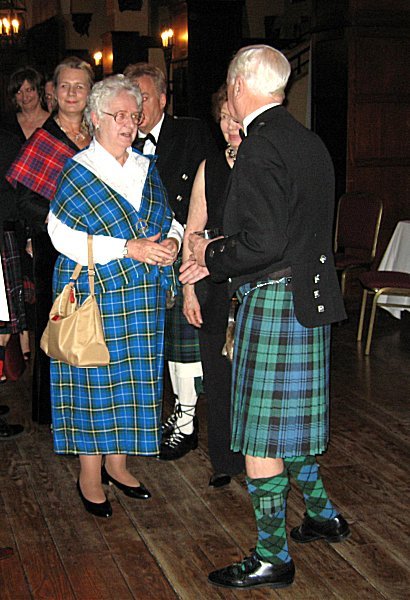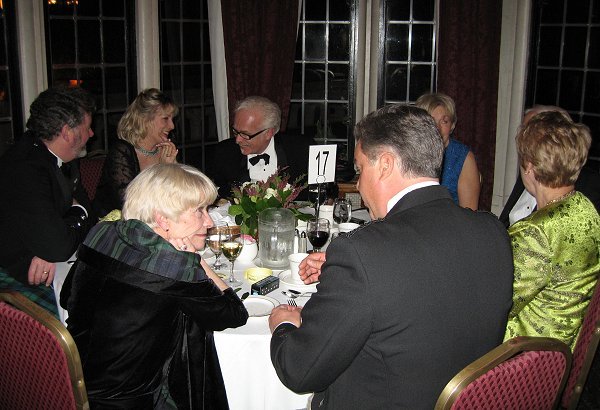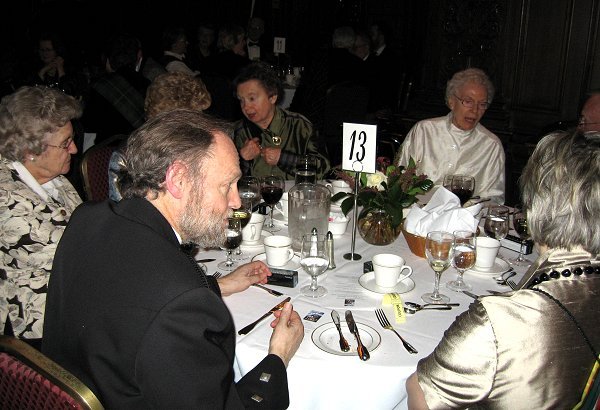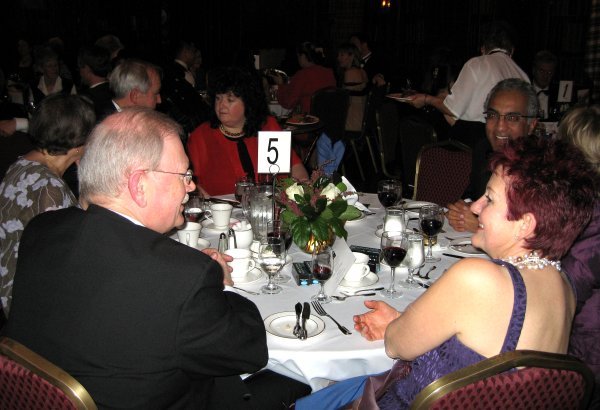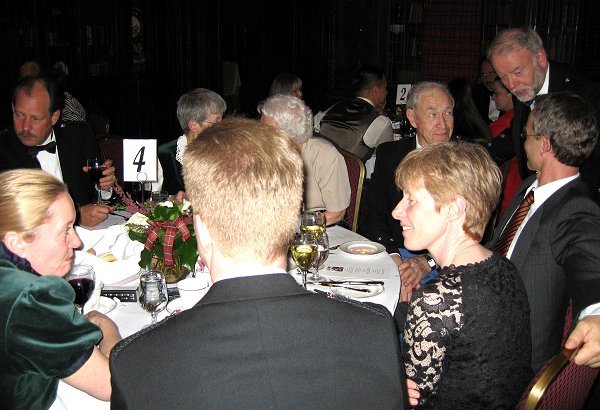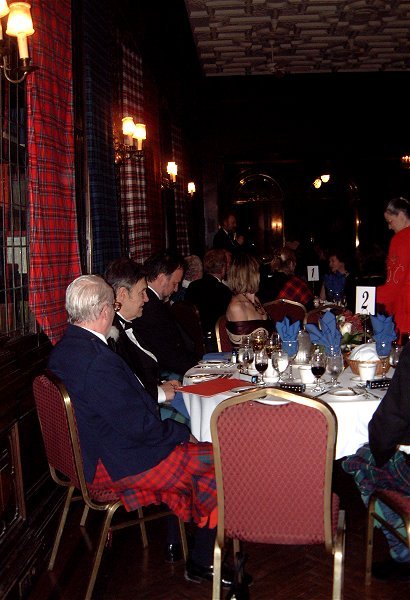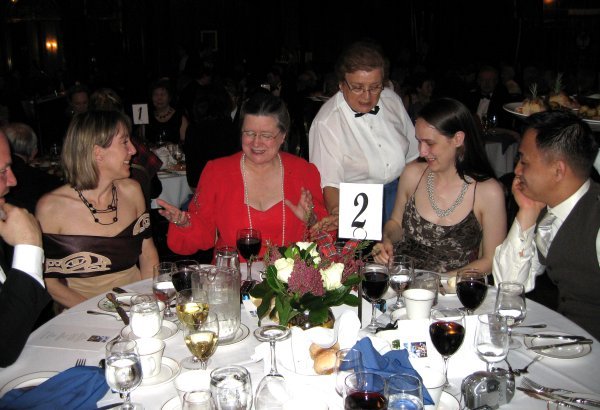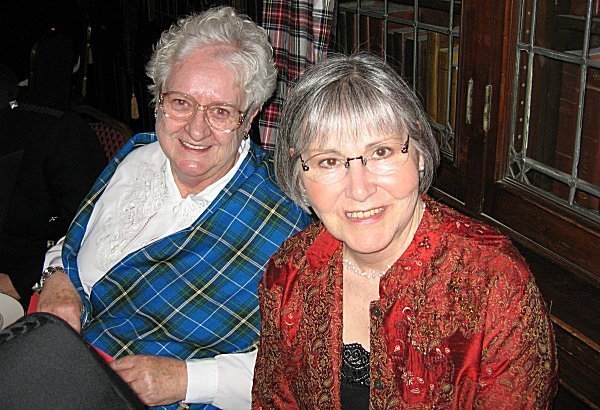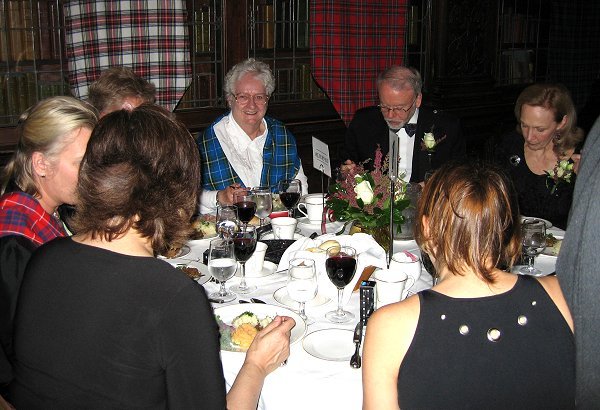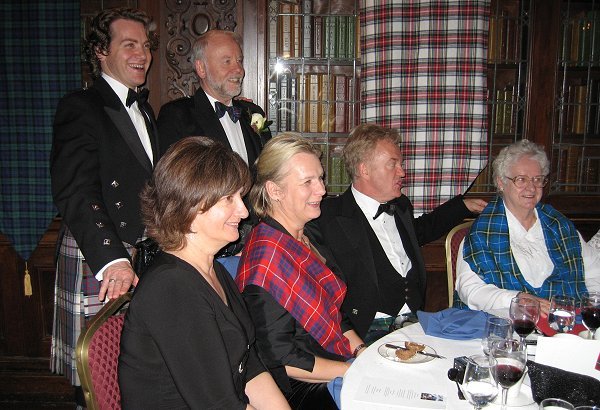 ---
Presentation and Acceptance
Members of the Scottish Studies programme at the University of Guelph explained their role in connection with the Foundation. Then it was time for Hugh Boyle to present the "Scot of the Year for 2006" to Jean Watson (the "Mother of Tartan Day"), who gave a brief acceptance speech. We thank Alastair McIntyre for the two photos on which I have placed his initials.