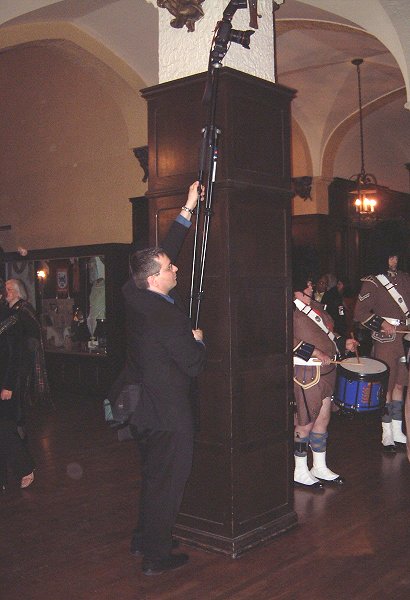 Luca Viorel - Official Photographer
I've included this photo that I took of Luca Viorel in the Main Hall at Casa Loma at the Tartan Day Dinner. Usually, everyone gets their picture taken except the photographer! I am indebted to his talents at "YourADonline" for several of his pictures used here.

Use your BACK button to return.