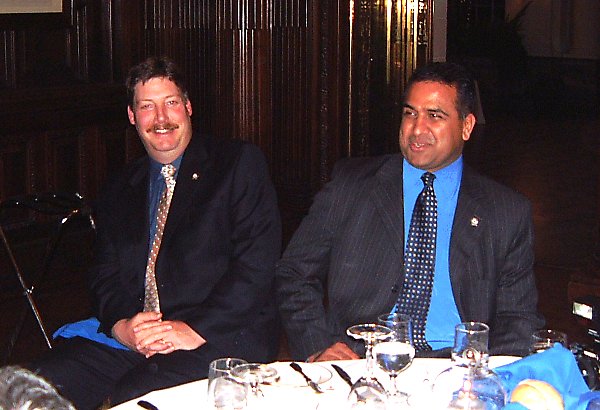 OPP Security Detail for the Lieut-Gov of Ontario
Officers Norm Penny and Jay Parashor of the Ontario Provincial Police declined an invitation to join our group photo, so I caught them "off guard" so to speak. The photo will also testify that neither officer imbibed any alcoholic beverages with their dinner. Members at our table were informed that their seats were a perfect vantage point for the security detail of Lieutenant-Governor James K Bartleman to keep an eye on the proceedings.

Use your BACK button to return.