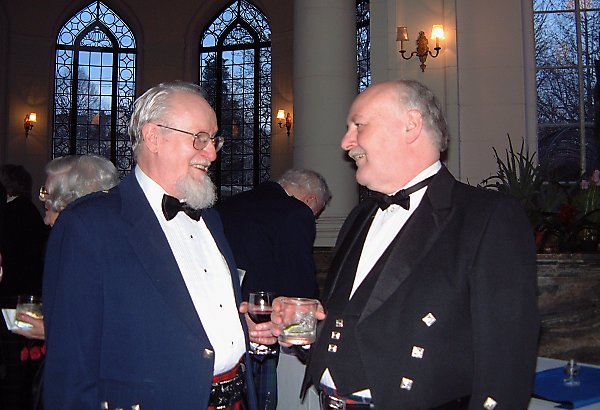 Doug Ross & Alastair McIntyre
Alastair McIntyre, as a recently appointed director, has declared the Scottish Studies Centre at the University of Guelph to be the future home of Electric Scotland. As a member of Electric Scotland since 1997 and a participant aboard the Scottish Studies Society cruise on the Empire Sandy in 2000, Doug Ross decided to become a patron of the society this year and to join Alastair in the celebration of Tartan Day.

Use your BACK button to return.