On October 26 Patricia and I attended the Scottish Studies Society's 26th Scot of the Year Award Dinner for 2018, which was held at The Arts and Letters Club in Toronto. Director Maggie McEwan may take credit for successful evening together with the participants who will be identified further on. The coverage for the evening will follow the Programme and Menu which follow:


Names were checked at the entrance. Flash was avoided in order to create a softer picture with the camera. Very few pictures were taken in order to save space for videos and group shots later. The Mystic Fyre Band played frequently during the evening.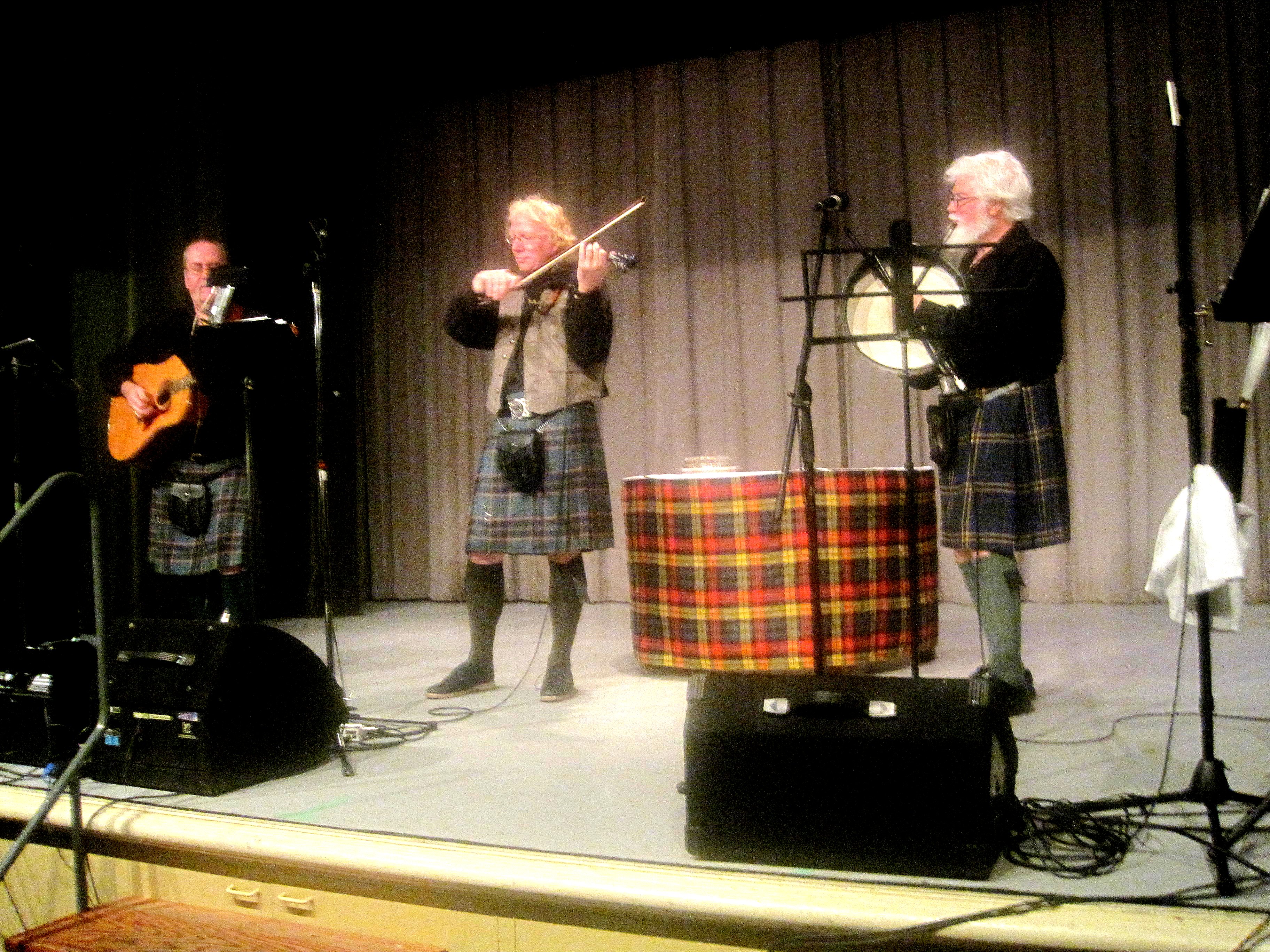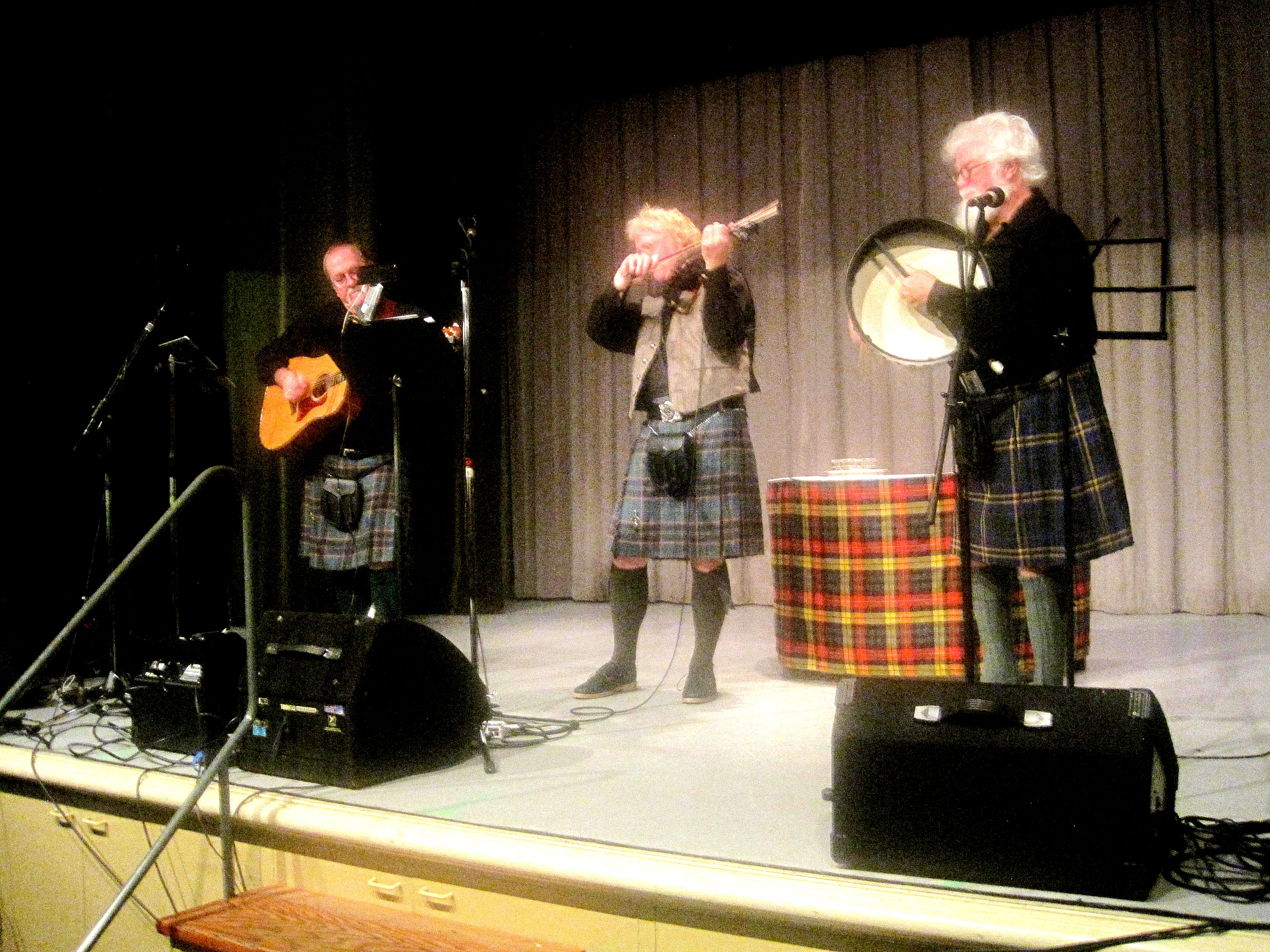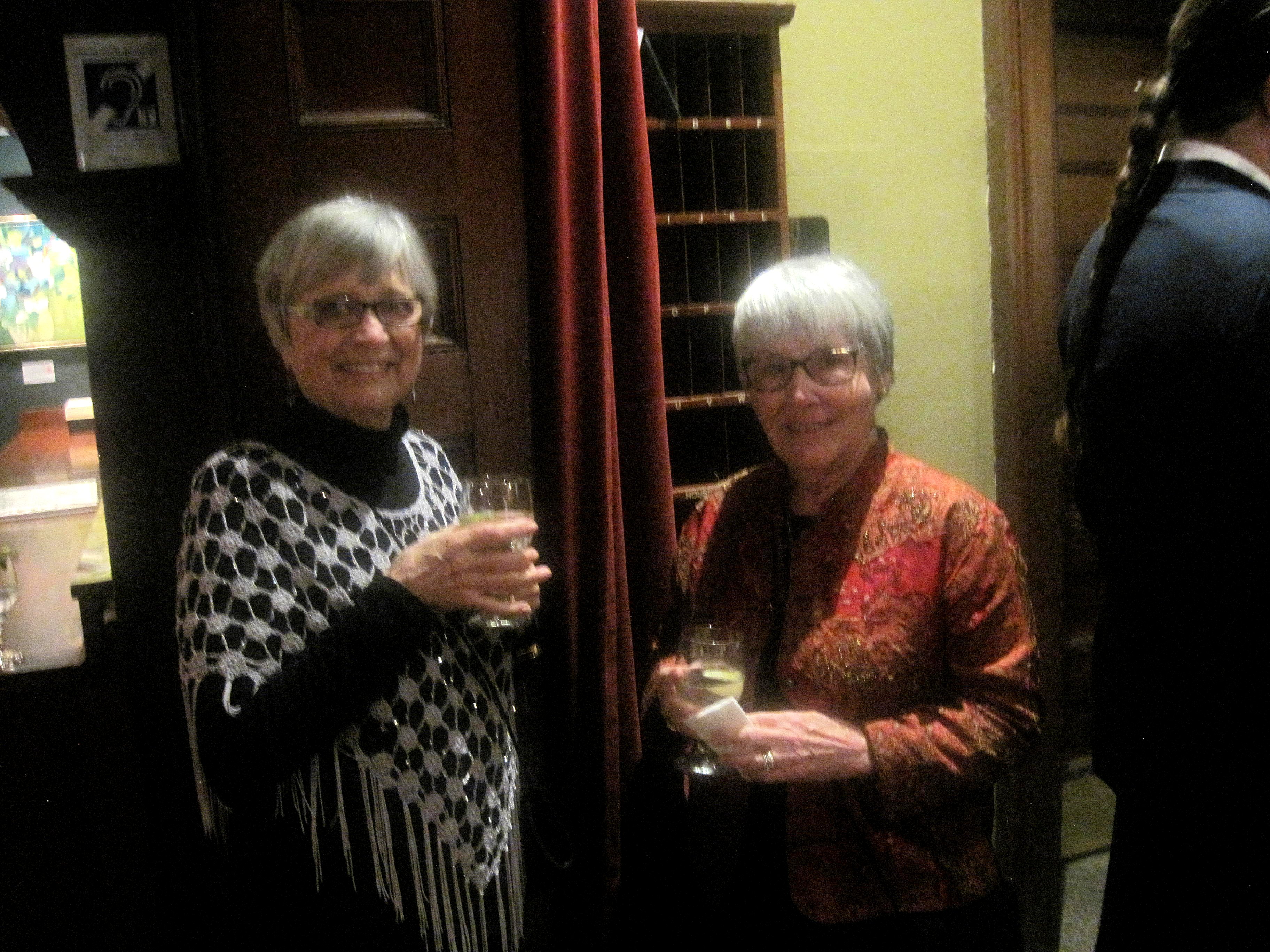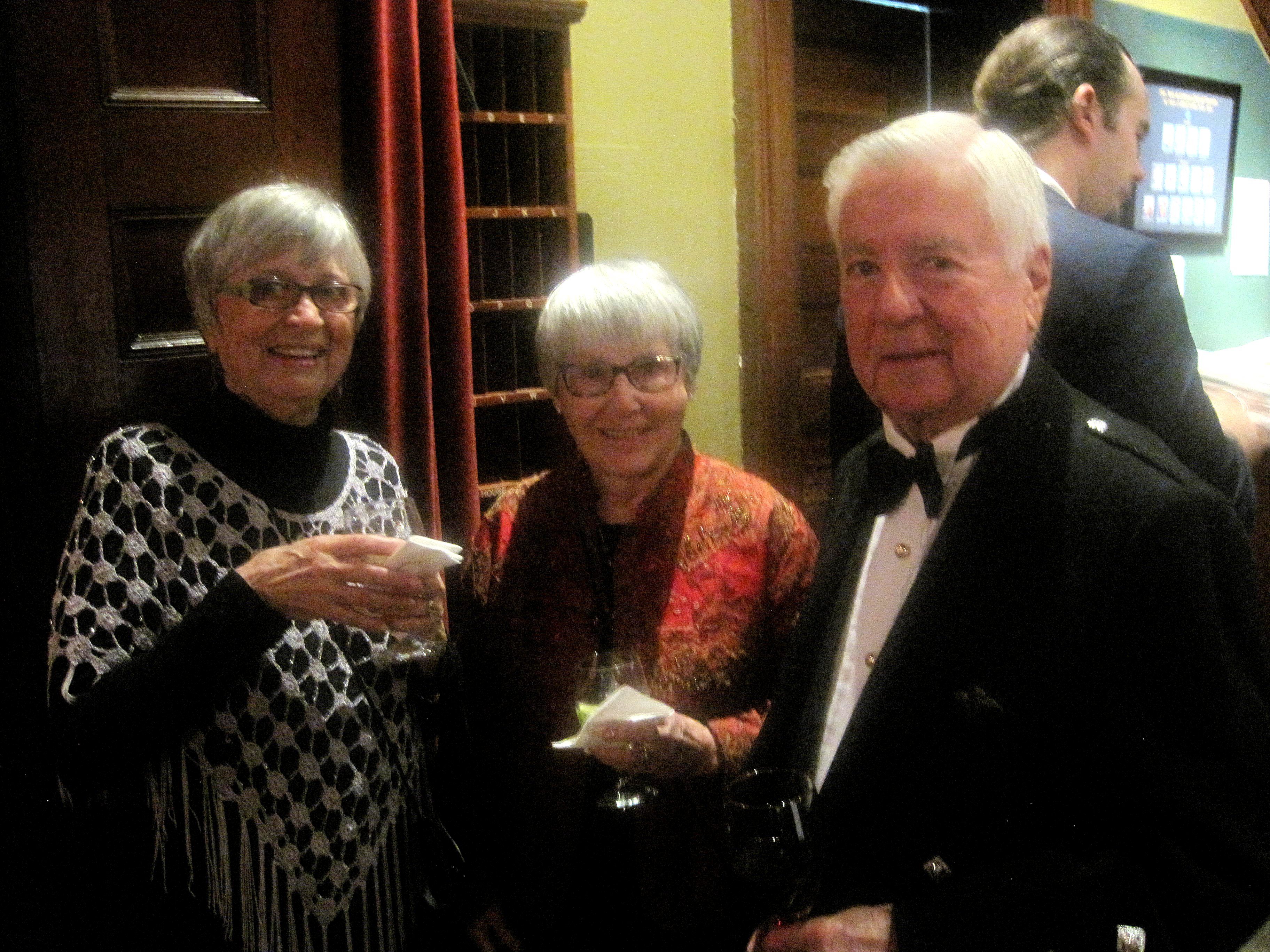 ---
OPENING CEREMONY
At the top of the List of Events, Douglas Gibson, Master of Ceremonies, welcomed everyone and set a festive mood for the evening. The Head Table was piped in by Rory Sinclair. After the Haggis was piped in by Rory, Bruce Simpson delivered the Toast To A Haggis by Robert Burns preceded by an explanation. John McMillan, the Foundation and Society Secretary, delivered the Selkirk Grace,

Some Folk hae meat that canna eat,
And some can eat that want it;
But we hae meat, and we can eat,
So let the Lord be Thanket!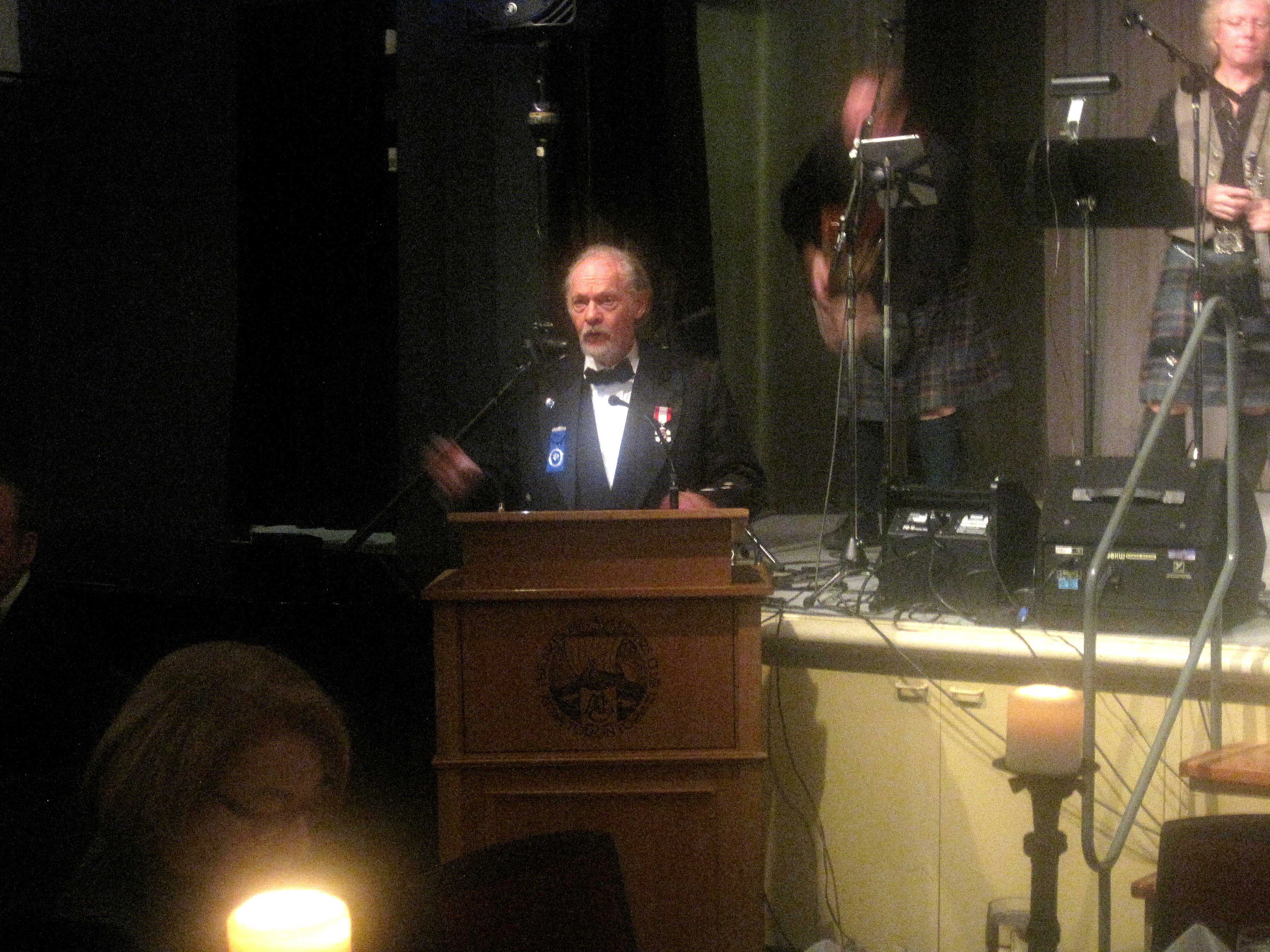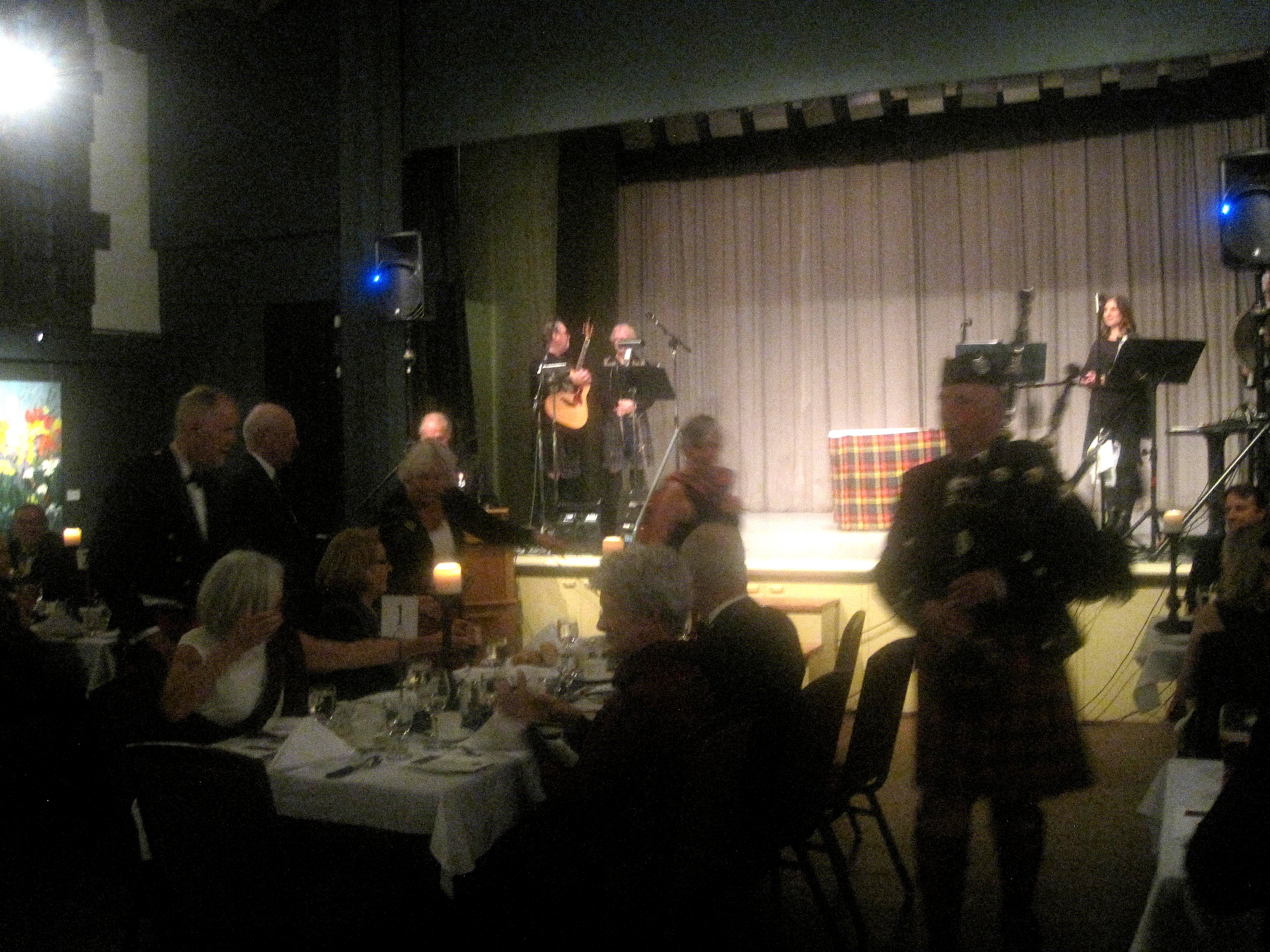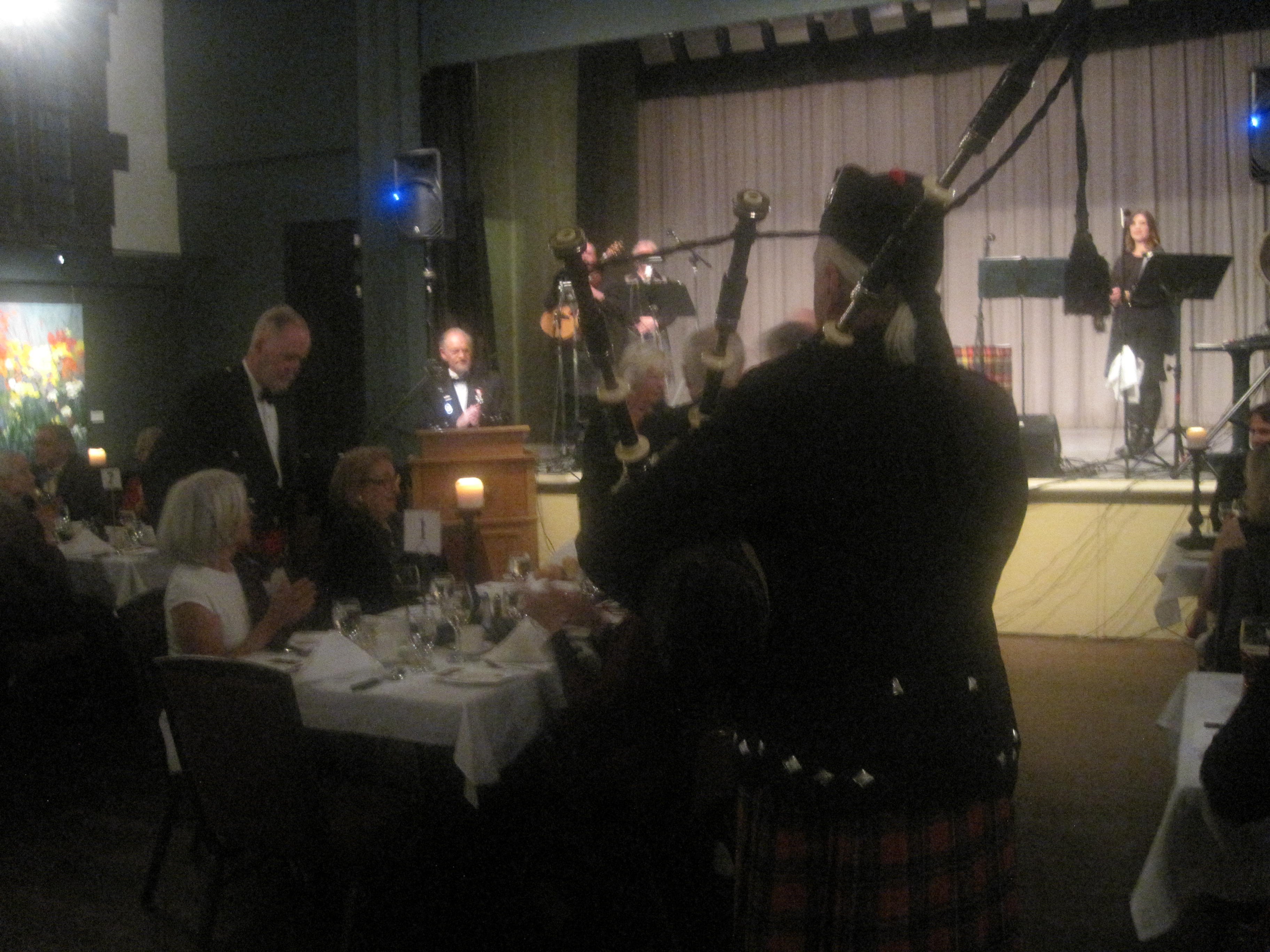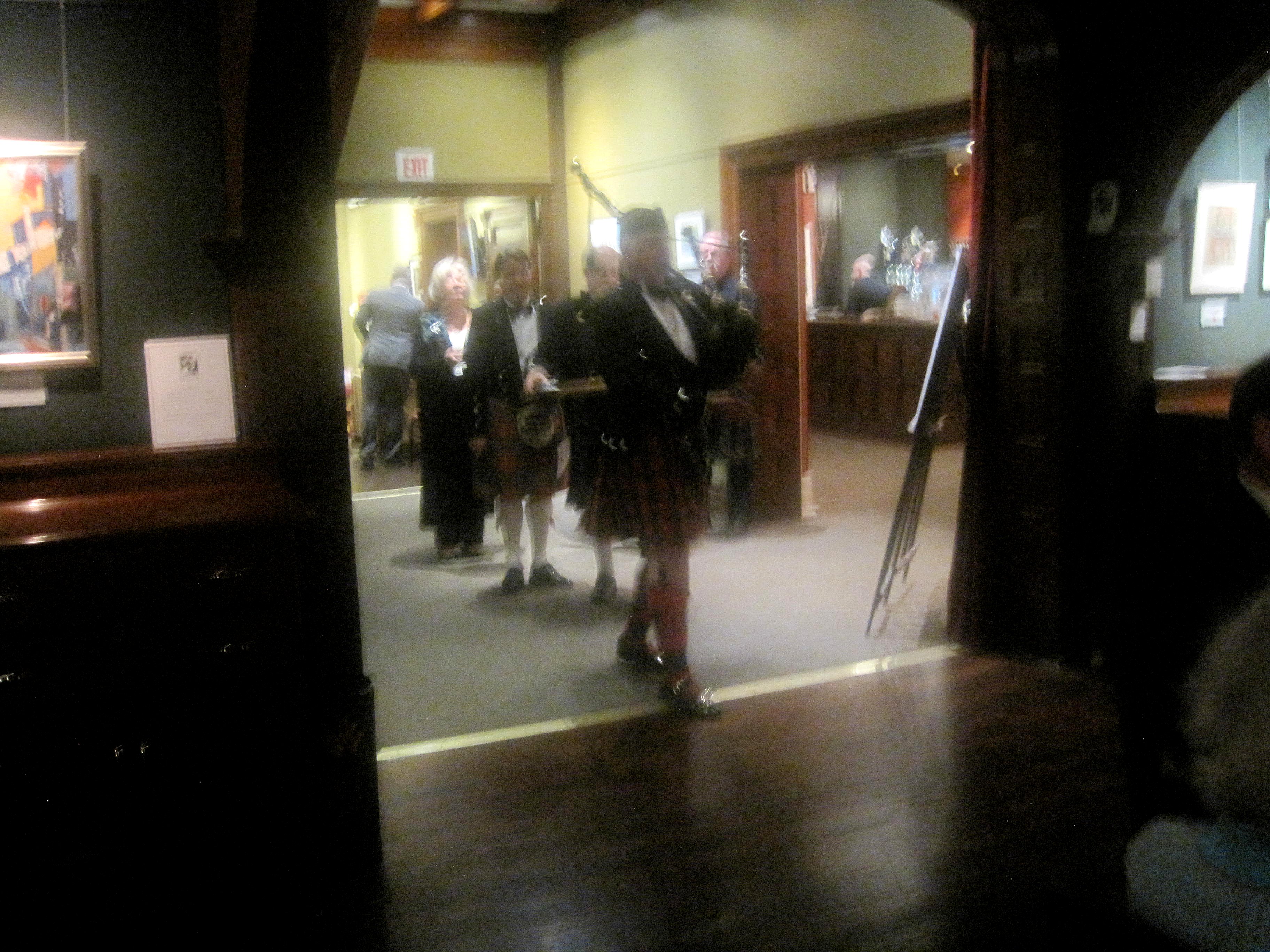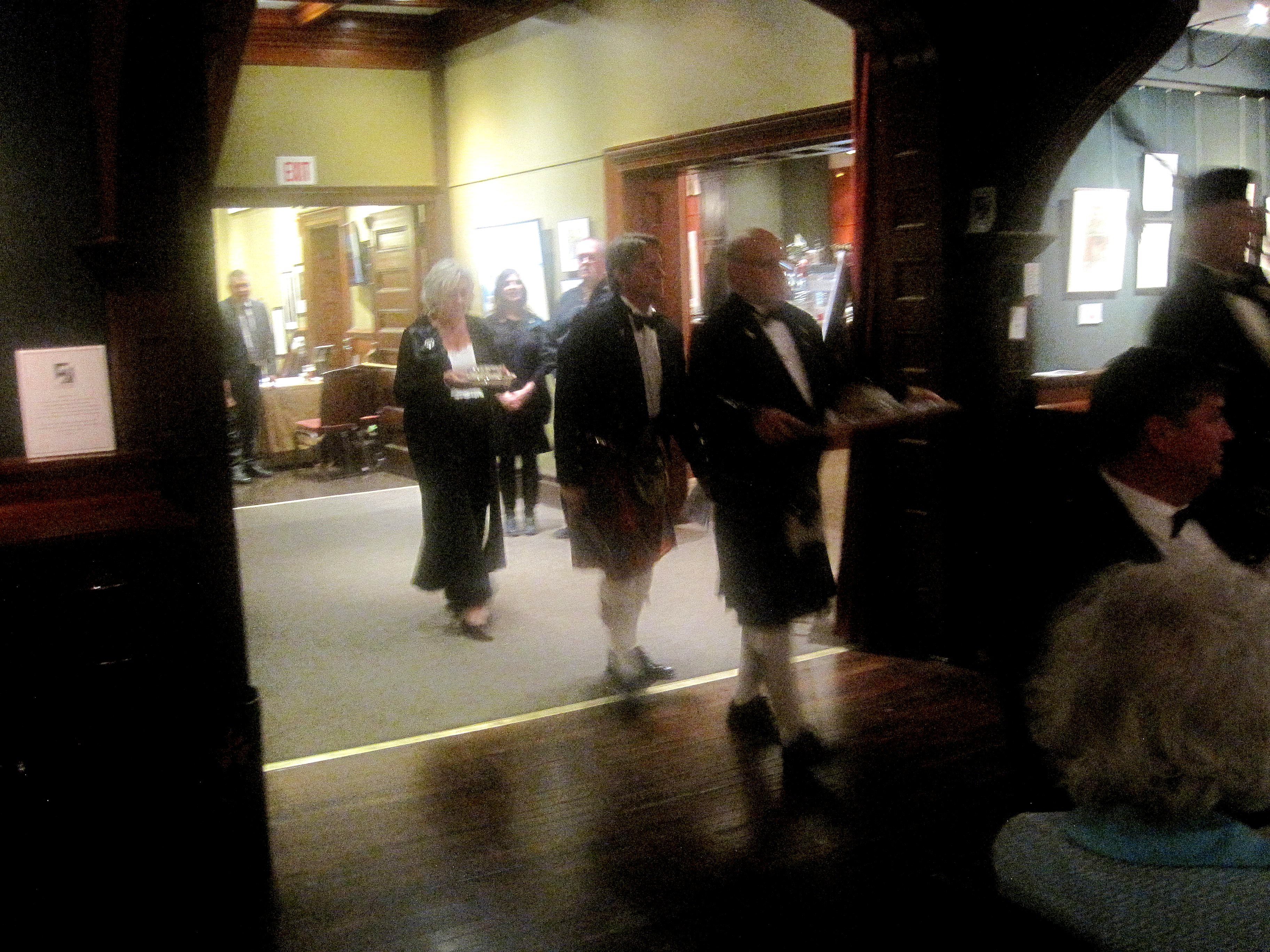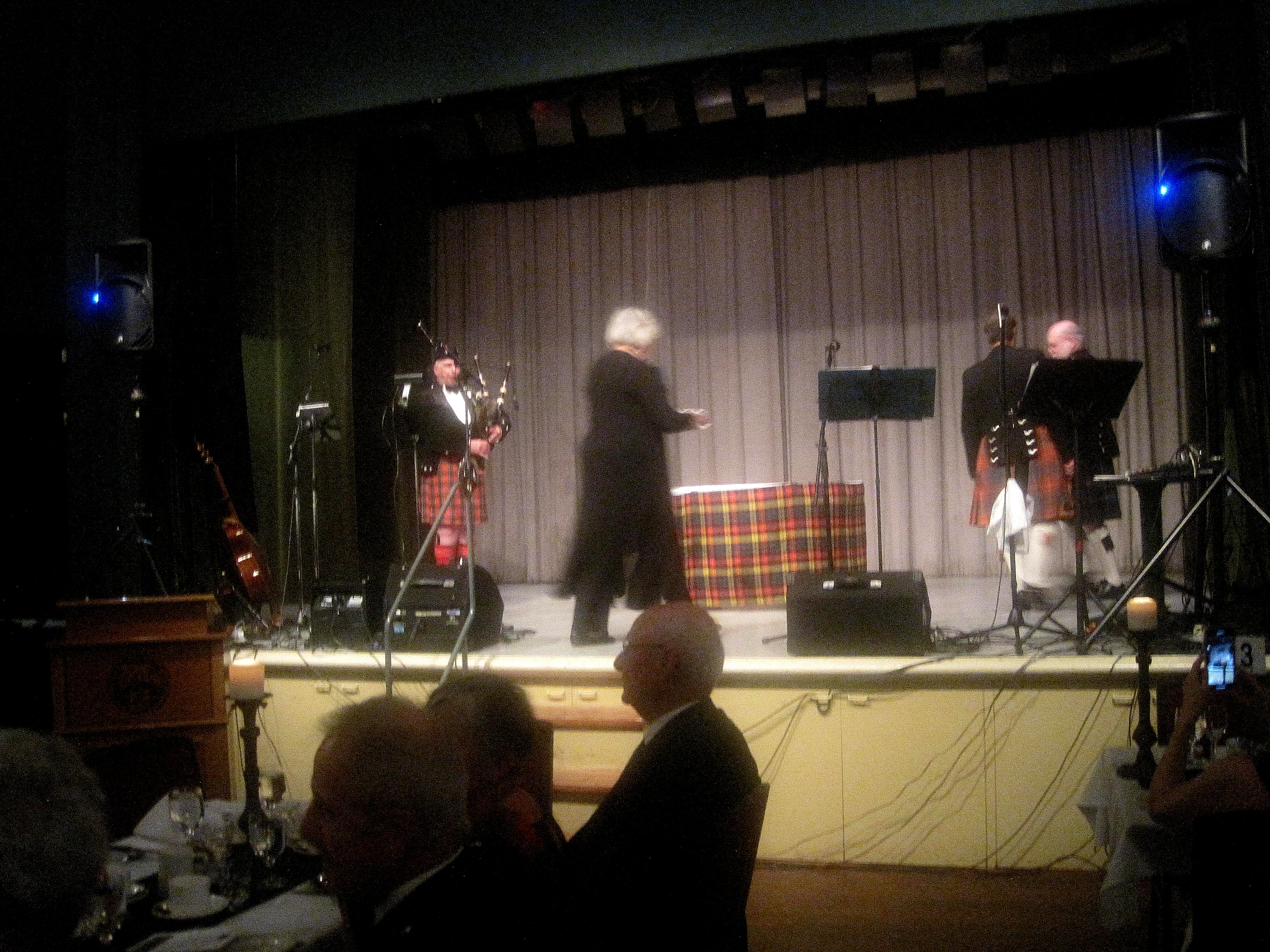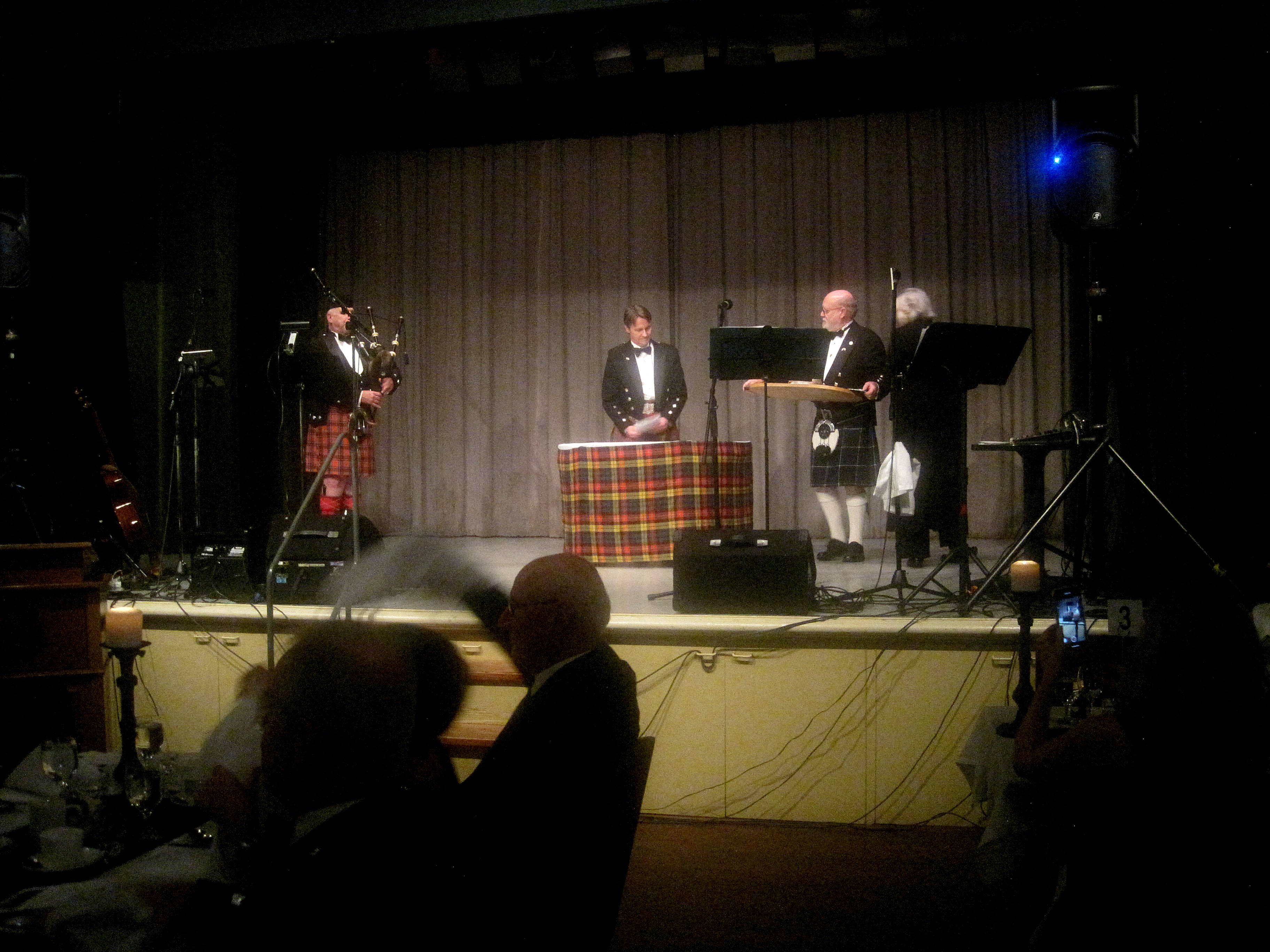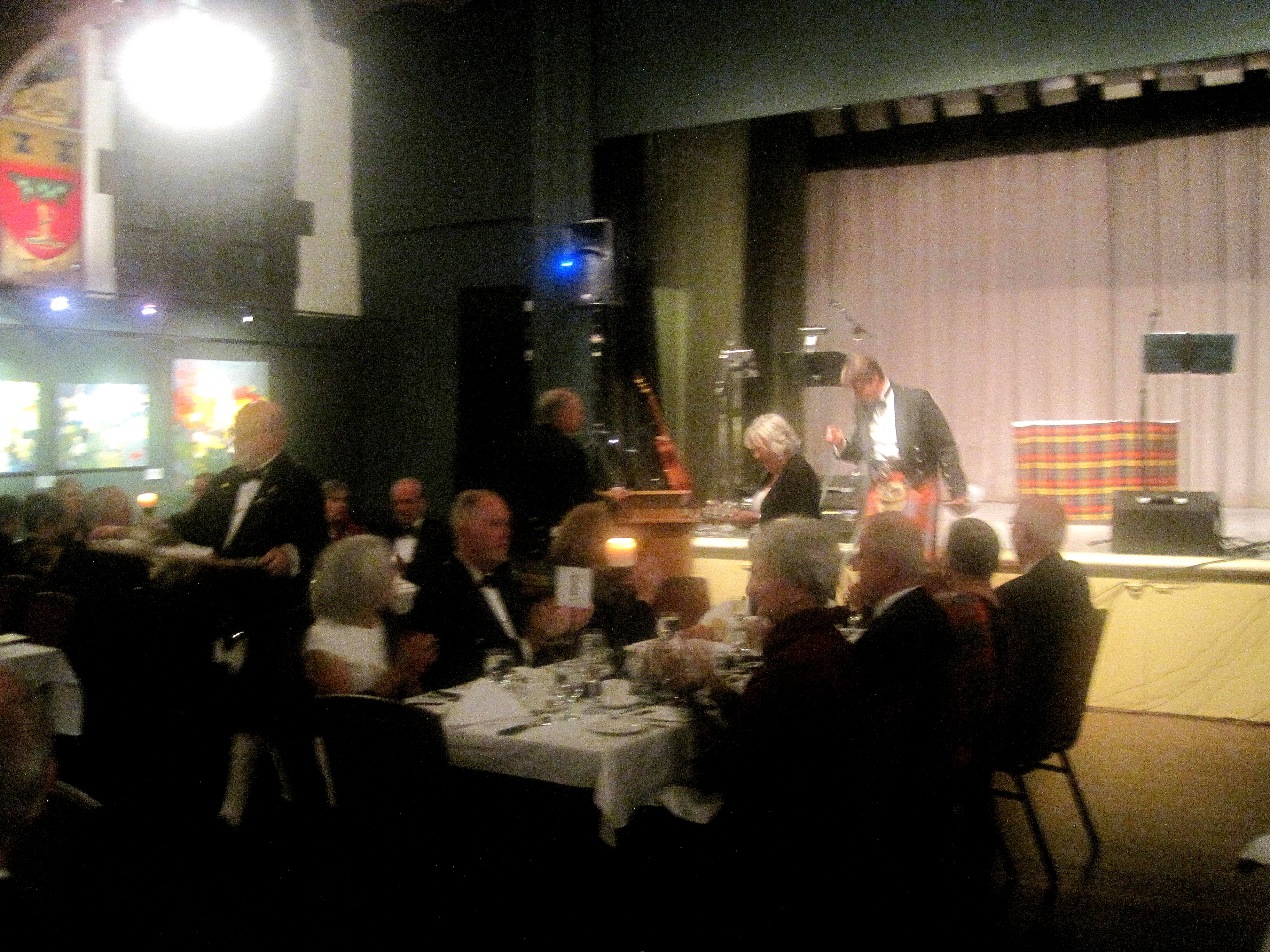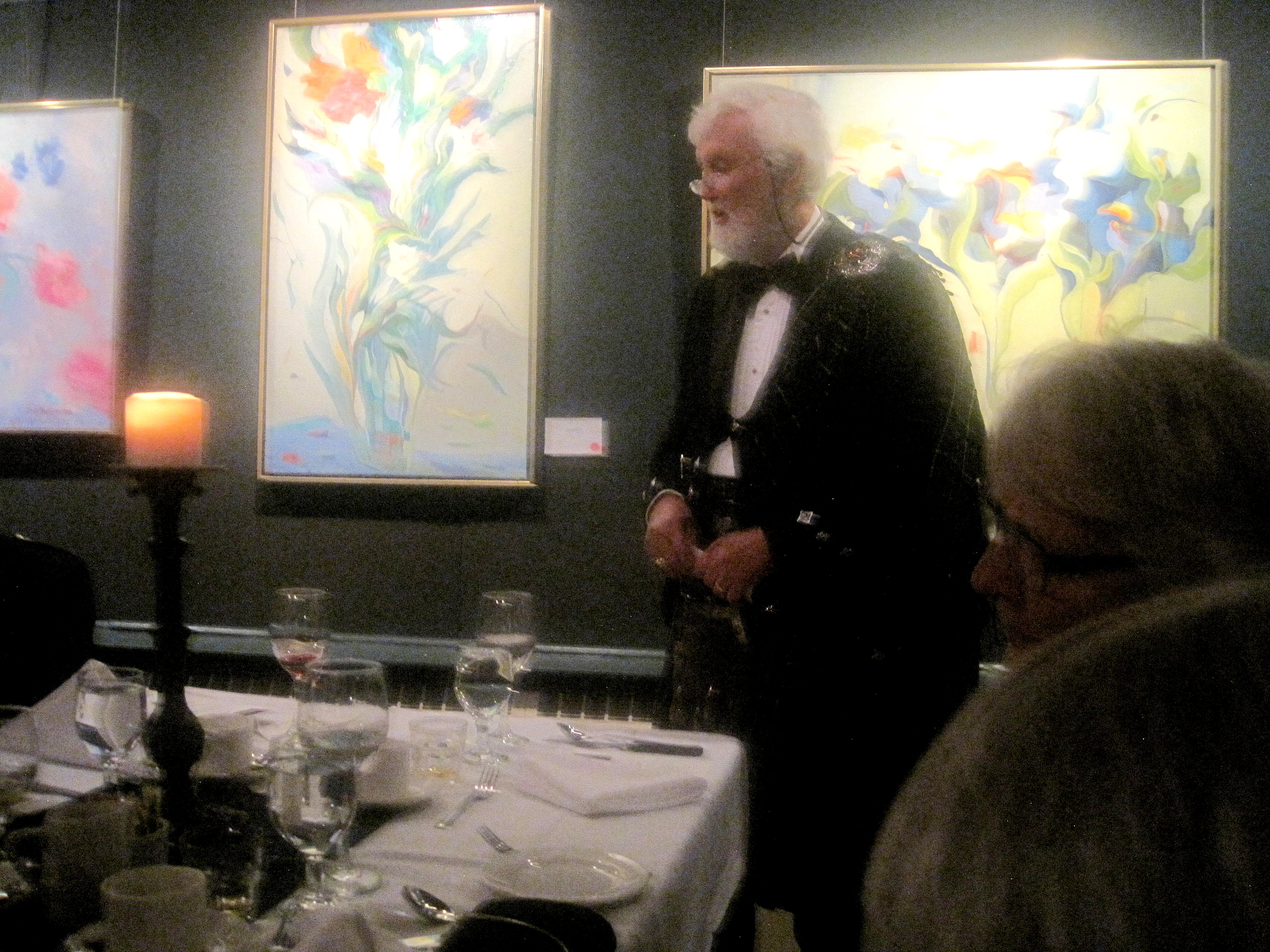 Bruce Simpson provided an explanation of Burns' Address to a Haggis. The YouTube posting may be viewed on full screen.


Address to a Haggis by Bruce Simpson was also saved on YouTube for your enjoyment.


---
A WEE ADVERTISEMENT
Maggie McEwan, Vice-President of the Scottish Studies Foundation, explained that the prime purpose was to fund the Scottish Studies Centre at the University of Guelph. Dr. James Fraser, Chair of Scottish Studies at the University of Guelph, gave a detailed history of the programme and the purposes to which the funding is put. Please visit the website for further information.
COMMUNICATIONS
The following tributes to this year's Scot Of The Year were received.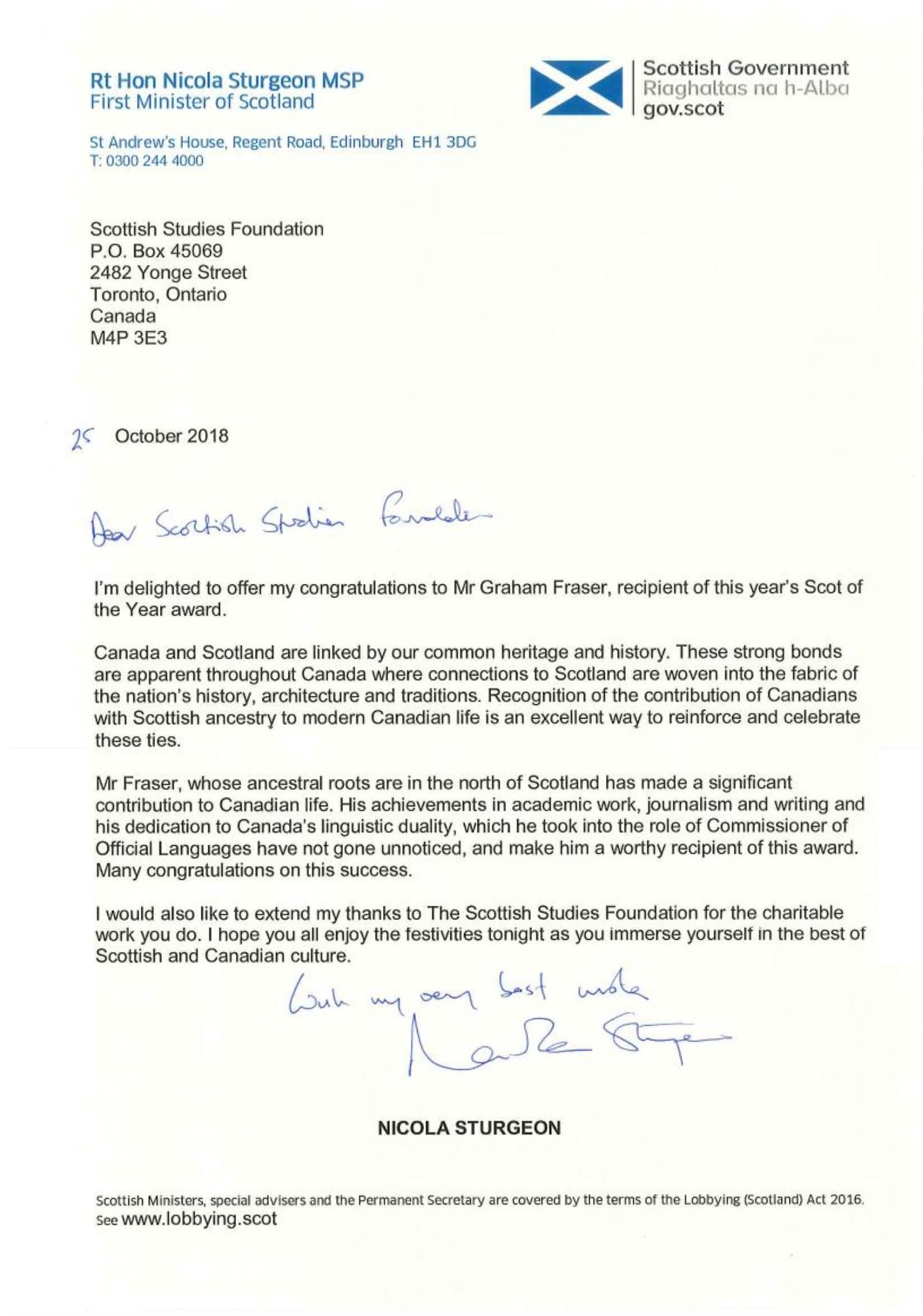 ---
SCOT OF THE YEAR
Bruce Simpson was called upon to introduce this year's Scot of the Year and to make the presentation of the Silver Quaich to Graham Fraser. Graham's acceptance speech was both enlightening and entertaining.


SEATING ARRANGEMENT
ENTERTAINMENT
Patricia and I departed after Rory Sinclair took a solo on stage. If anyone has pictures to contribute, please send them along.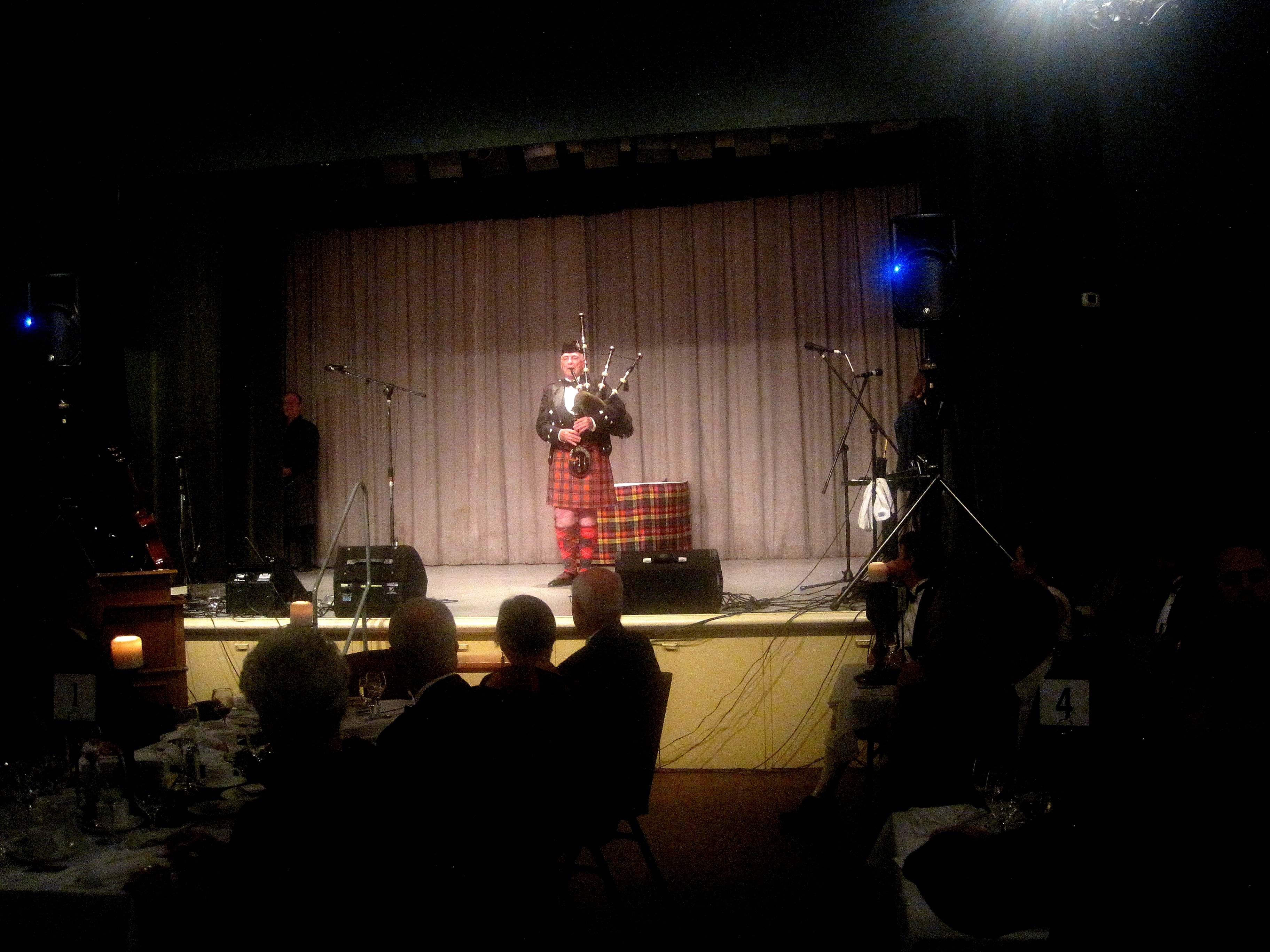 ---
THIS IS A WORK IN PROGRESS.
Please use the BACK button of your browser.

© The Ross-ter Collection