19th Annual Tartan Day Celebration - 2011
You may click on any small photo to obtain a larger version.
---
At the May 10th Board Meeting of the Scottish Studies Foundation, Shirley Fraser contributed photographs of the Tartan Day event taken by daughter Christine. A selection of these pictures will be presented here. Thank you.

---
RECEPTION (+ DIGNITARIES)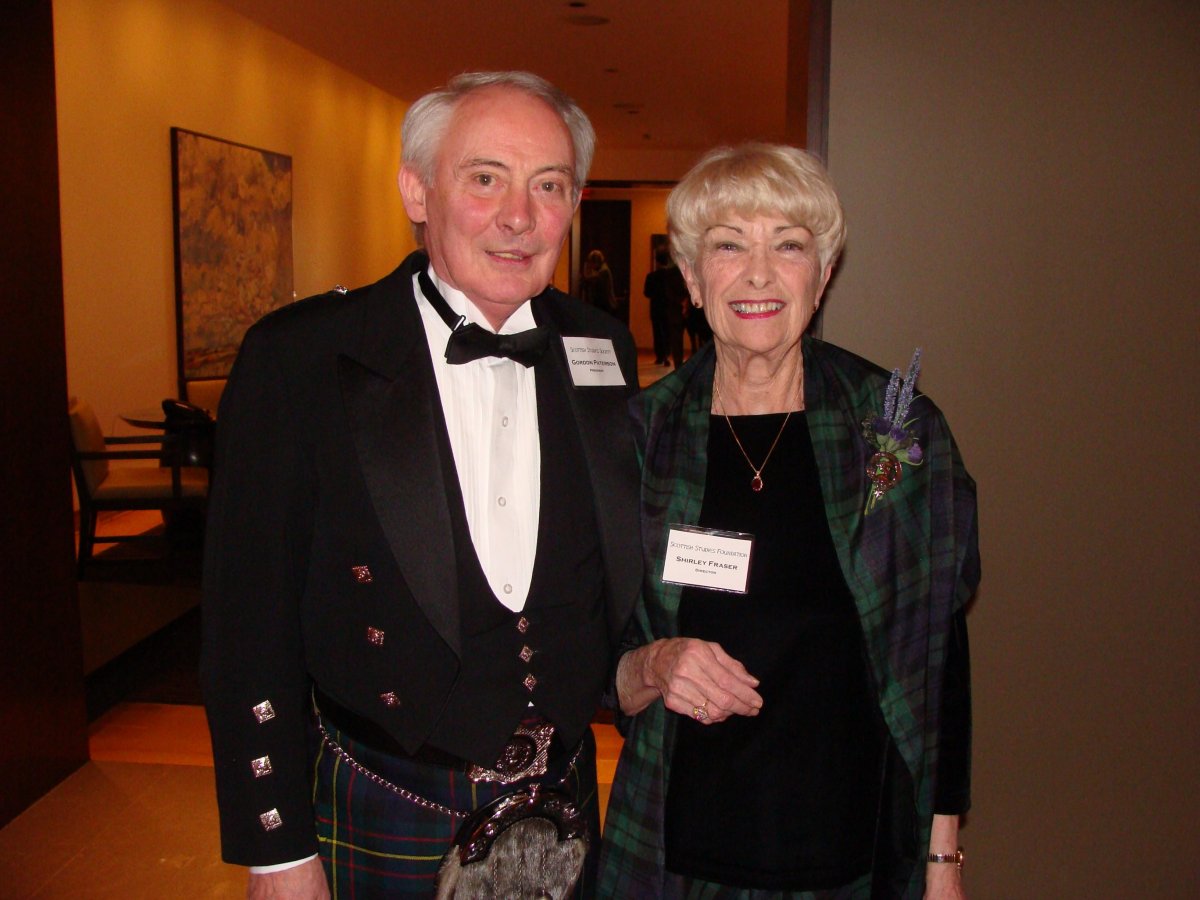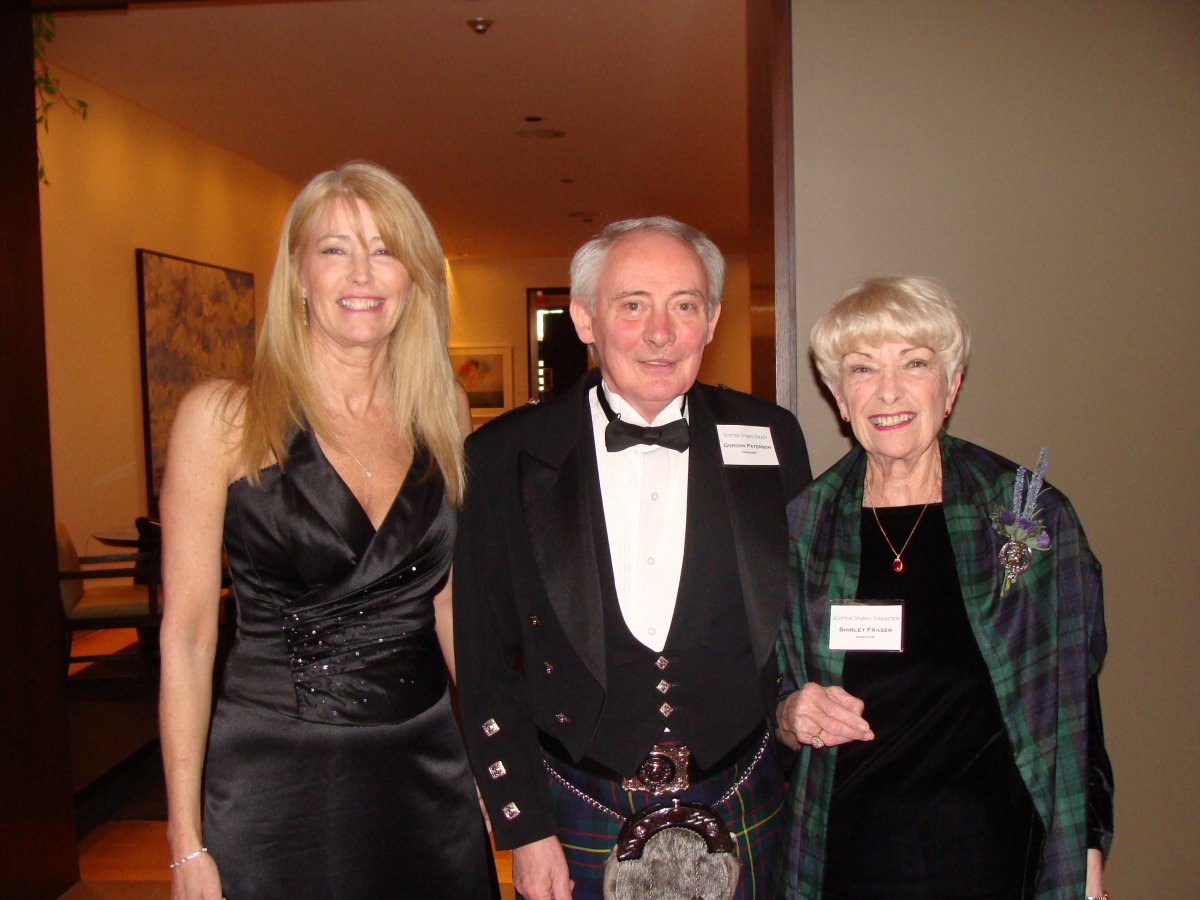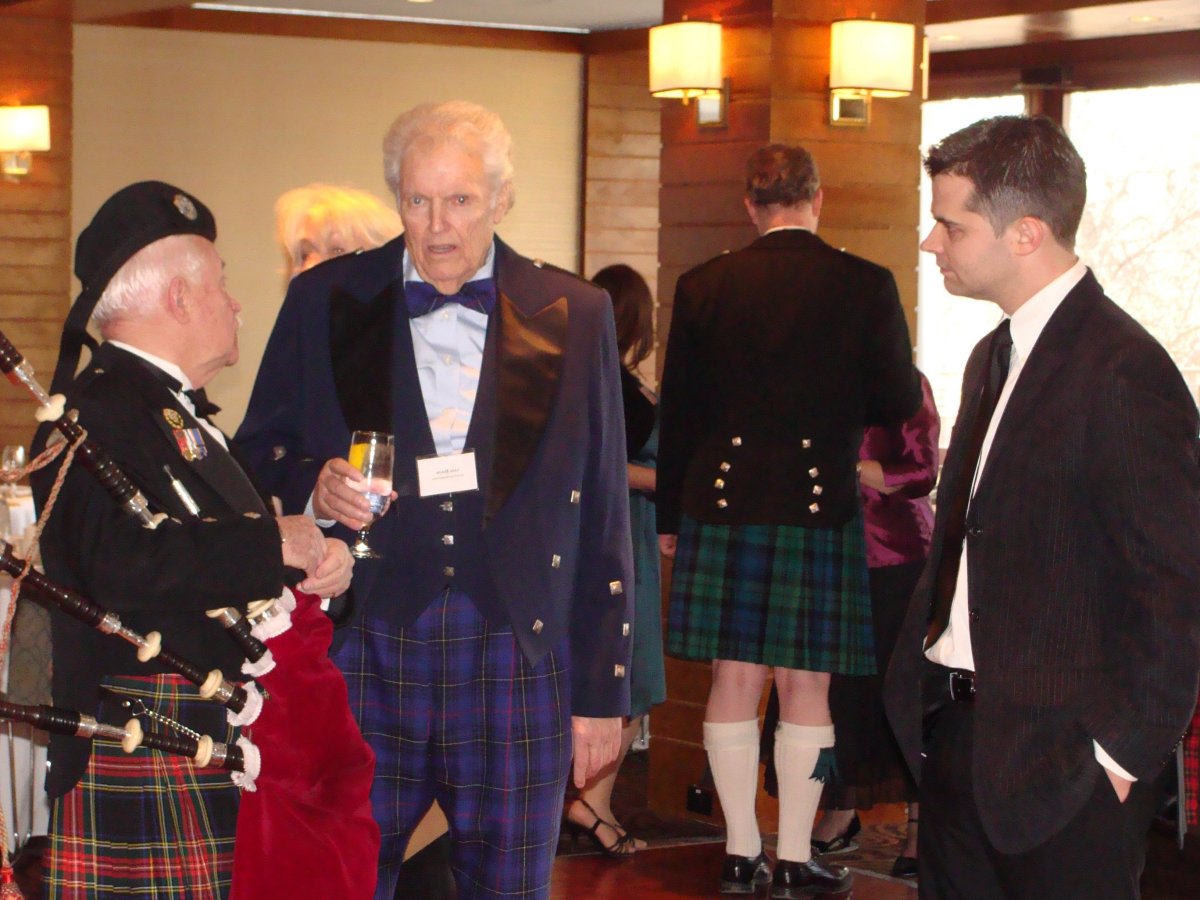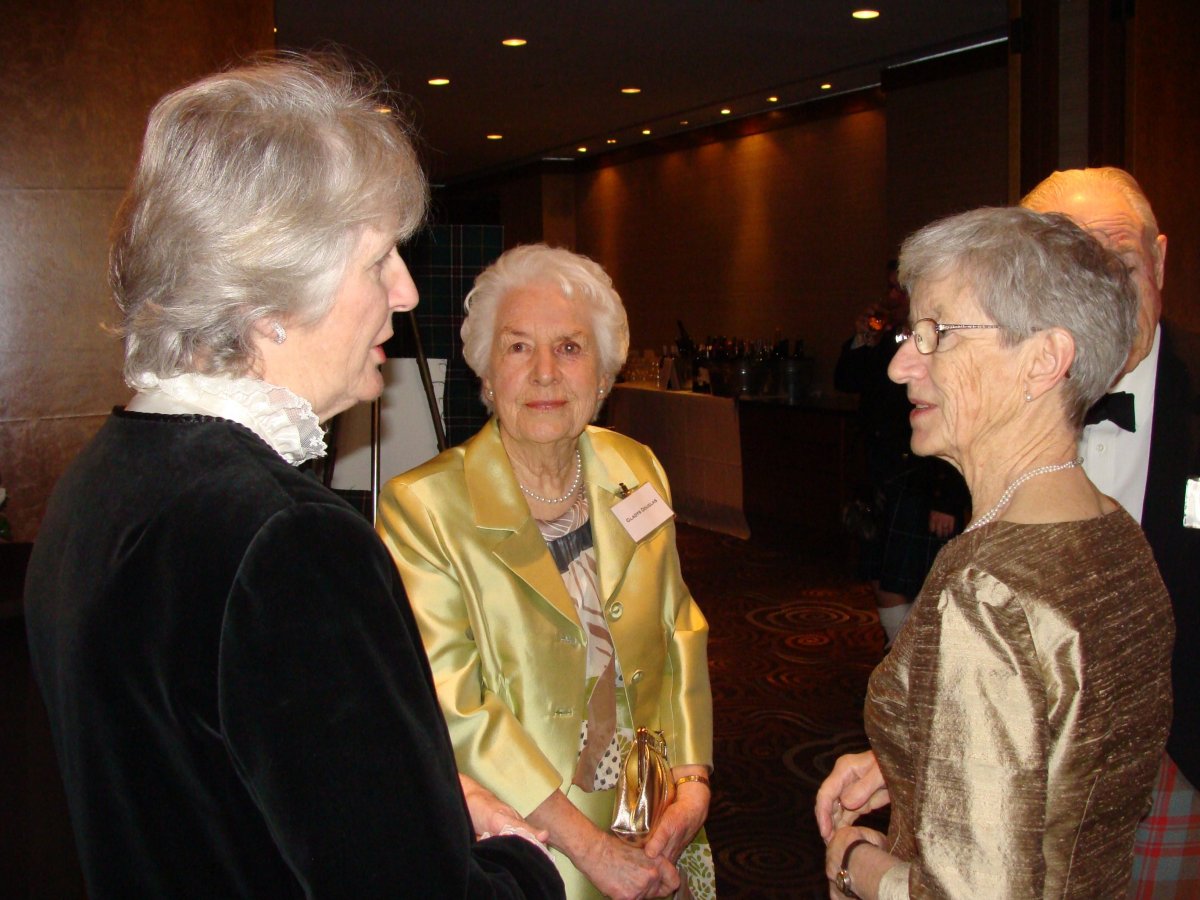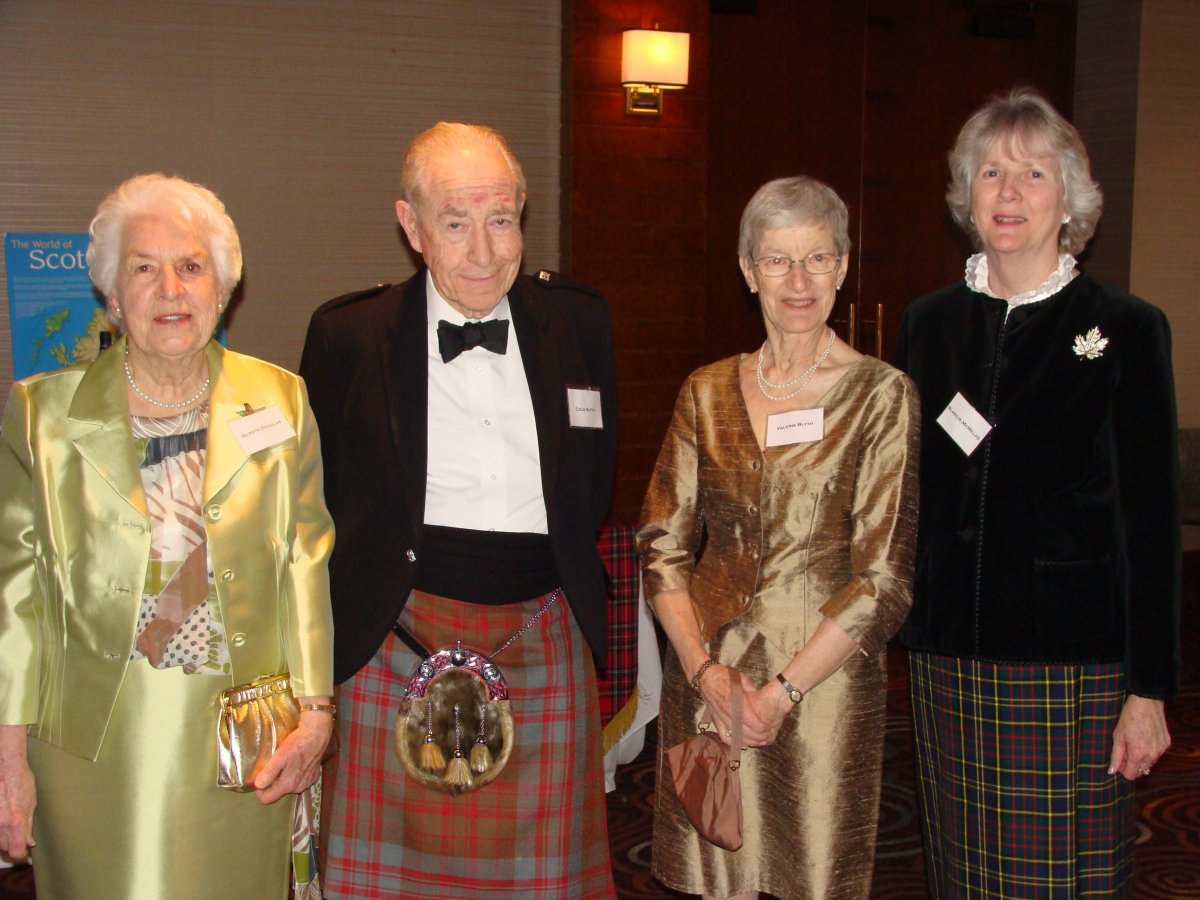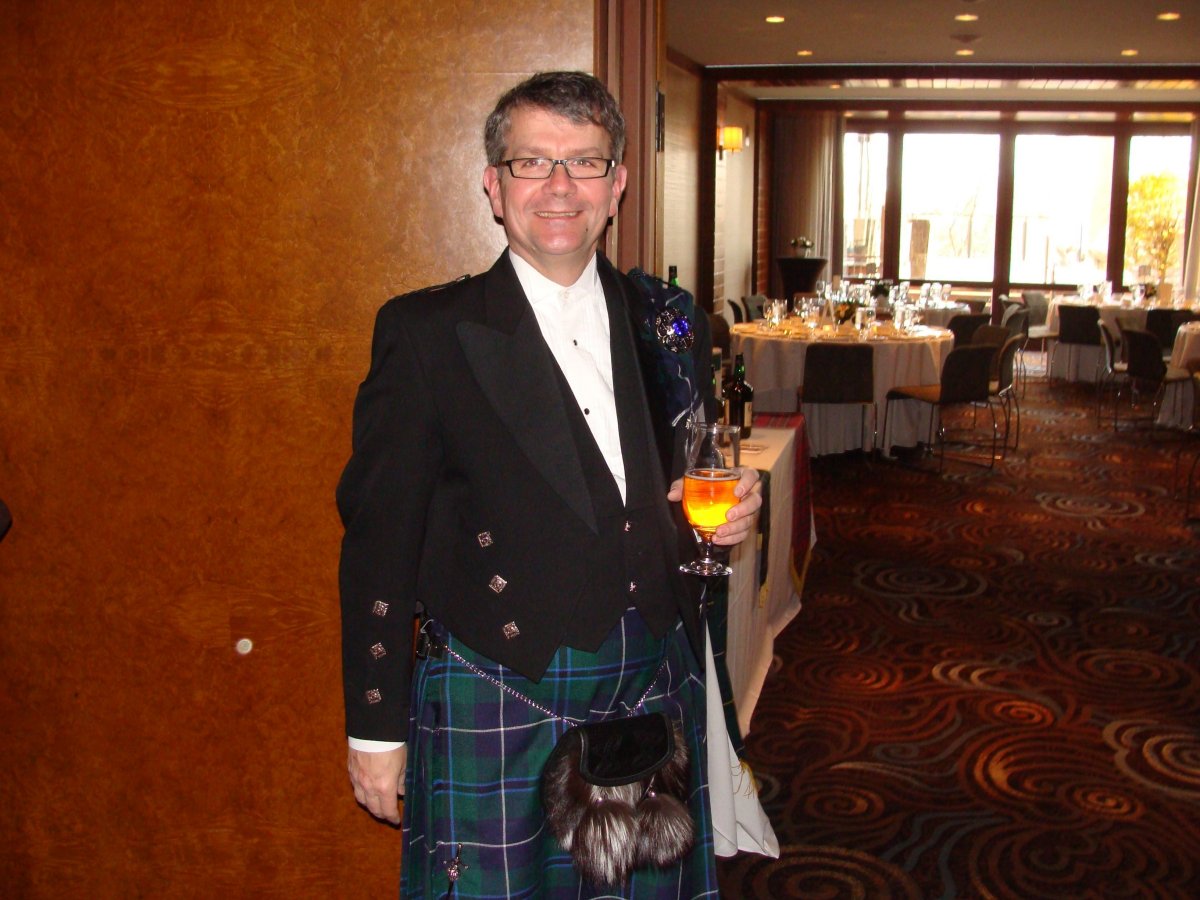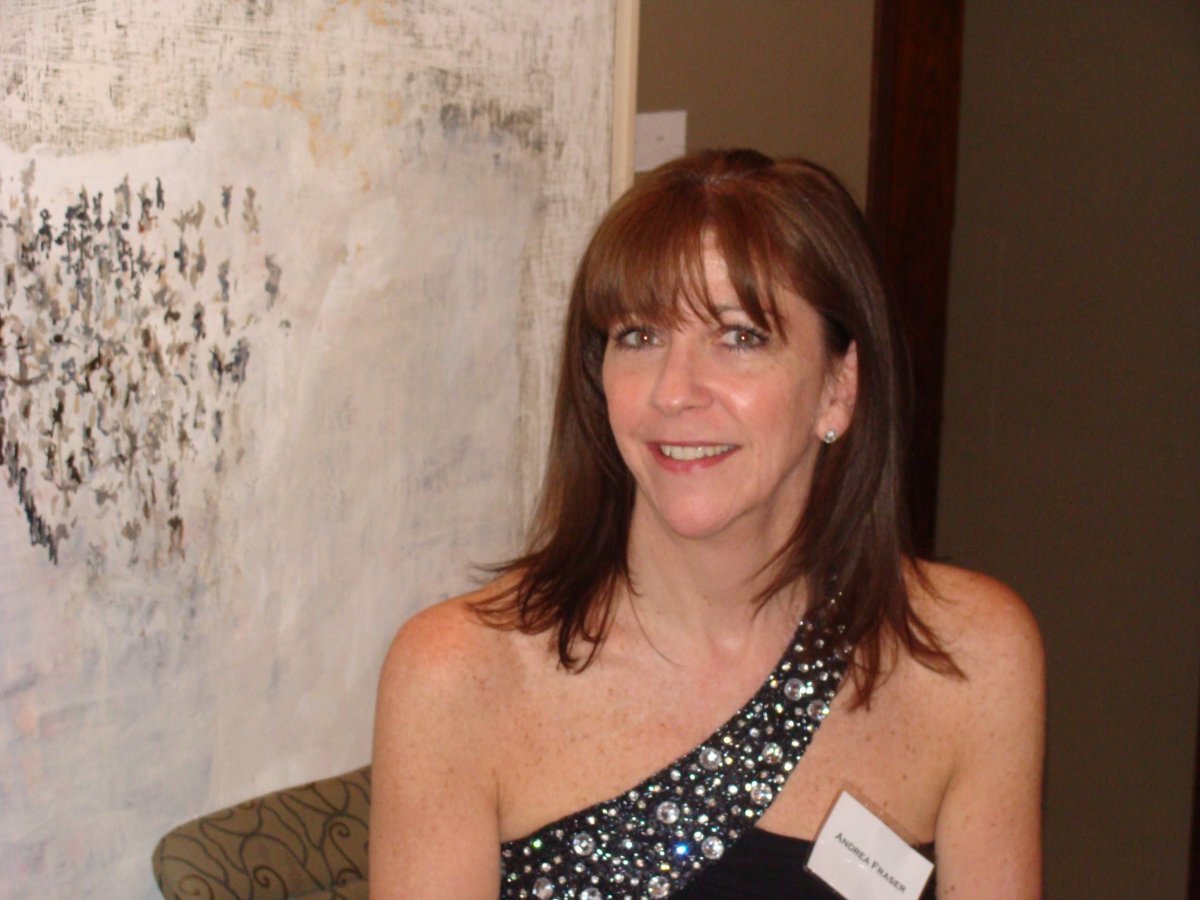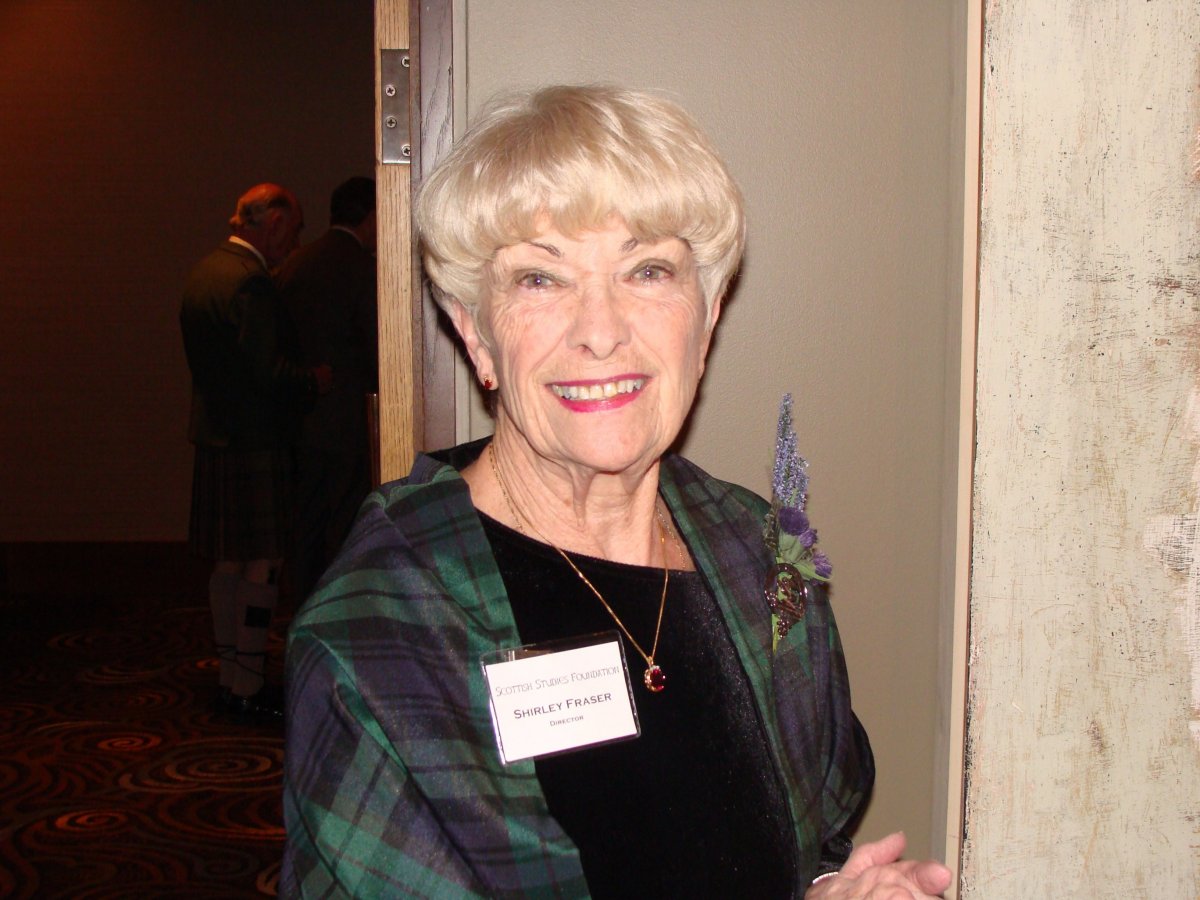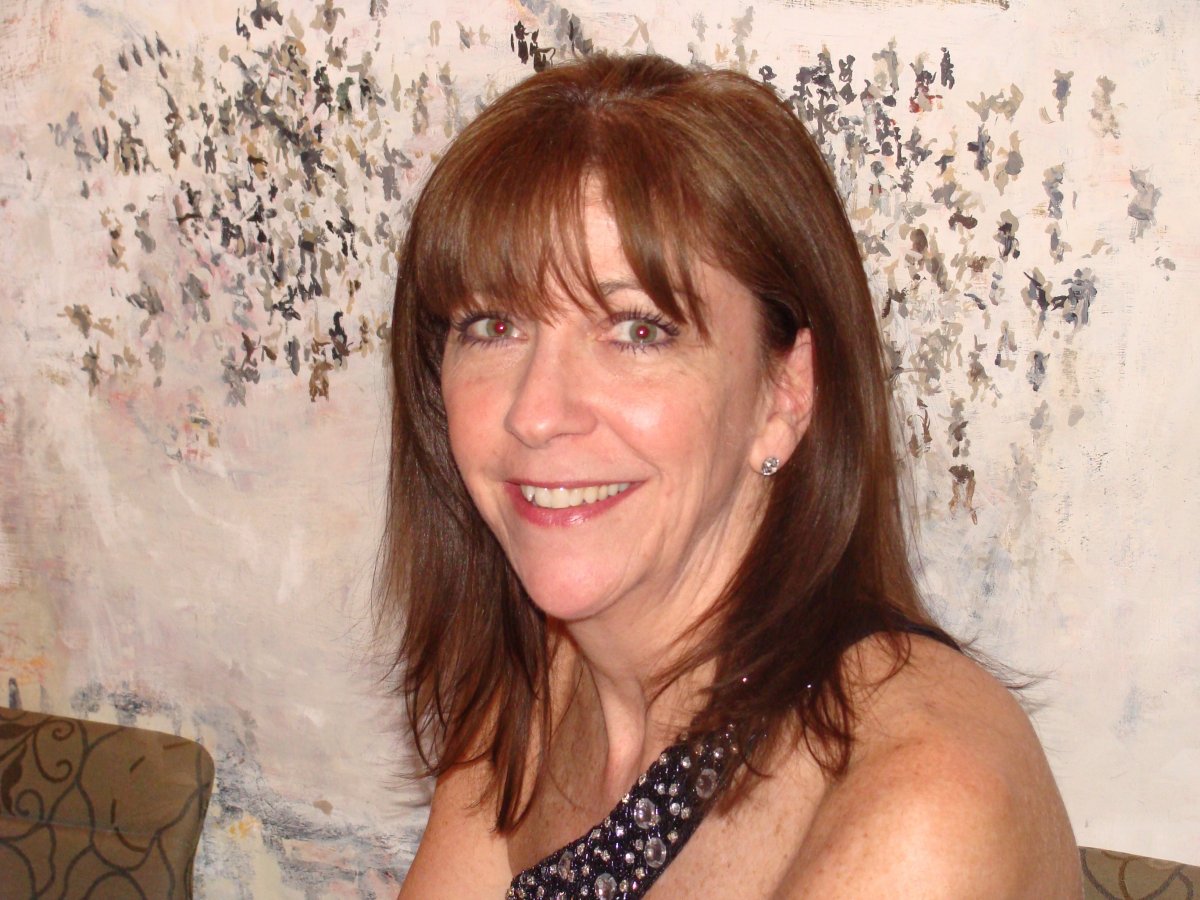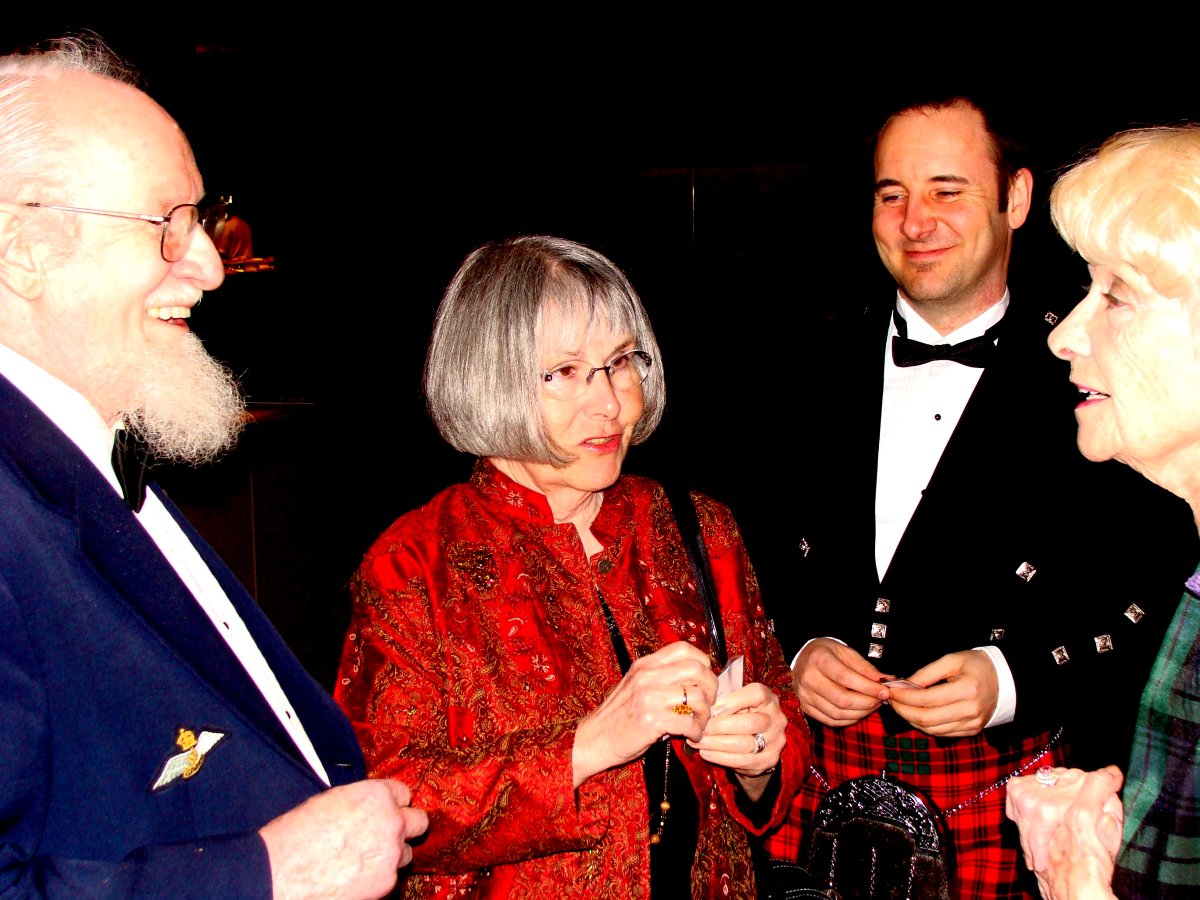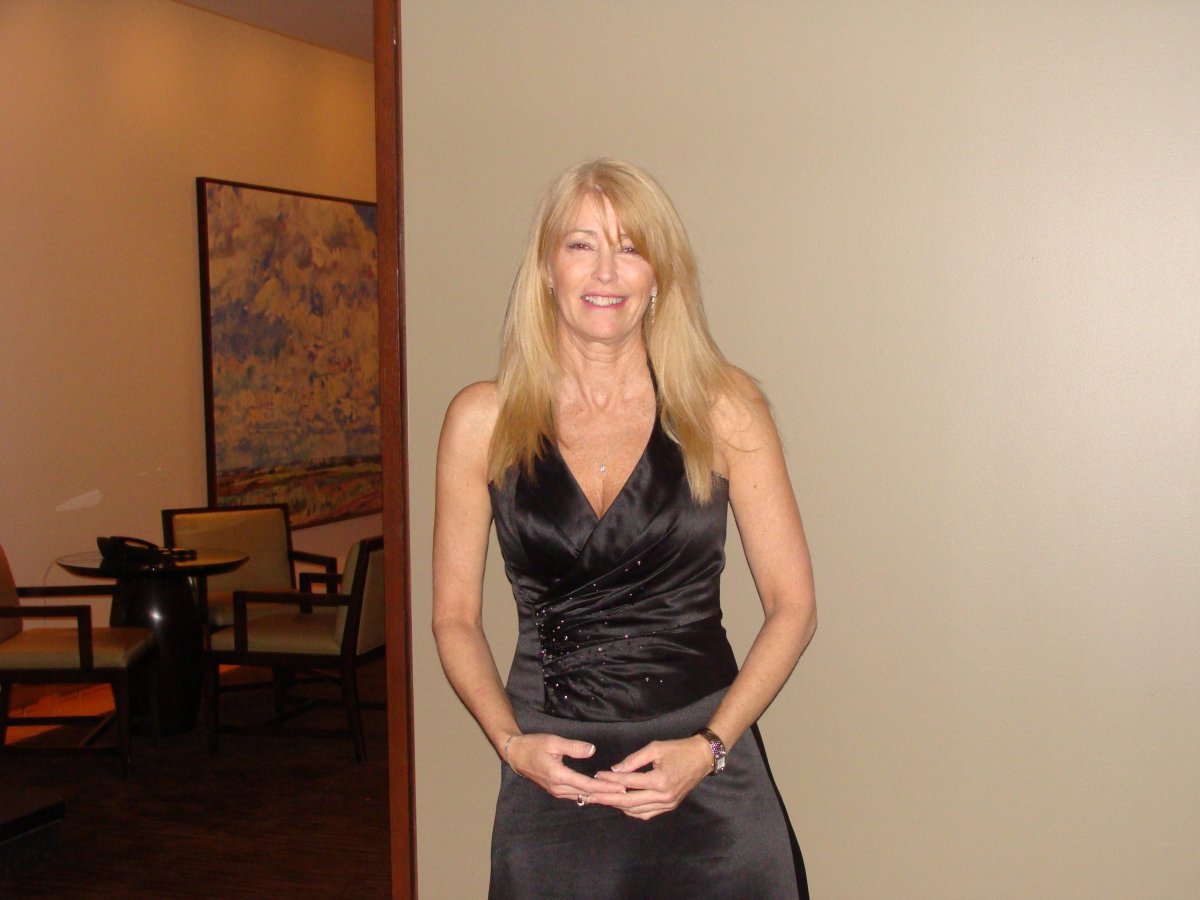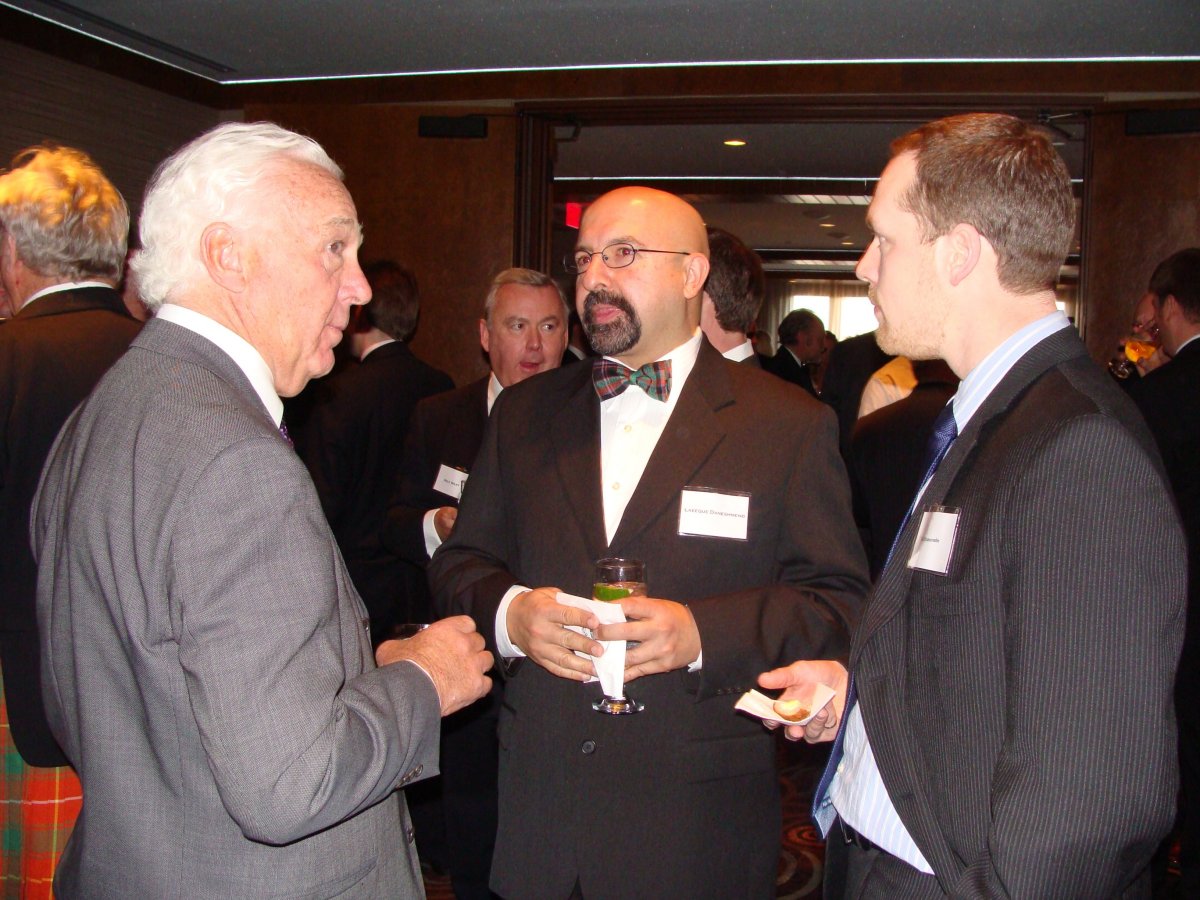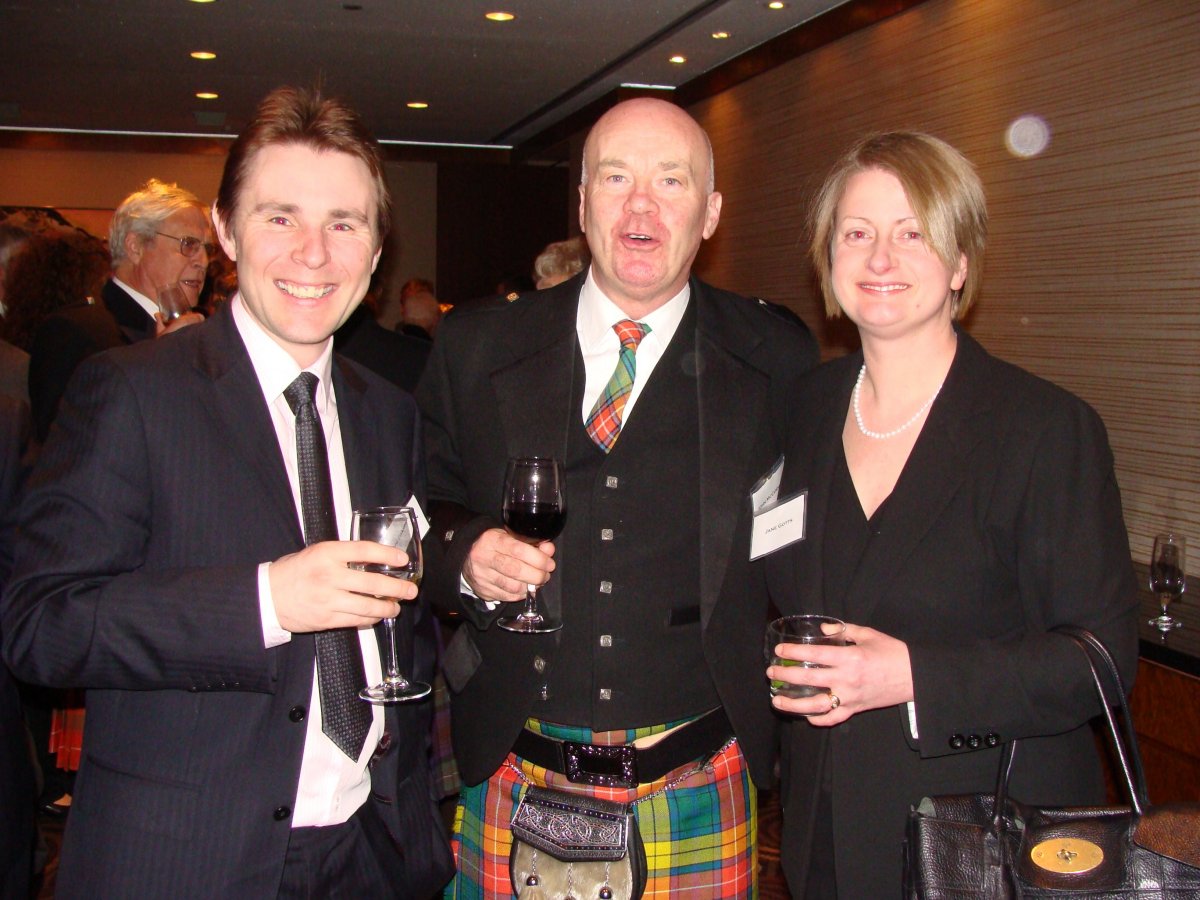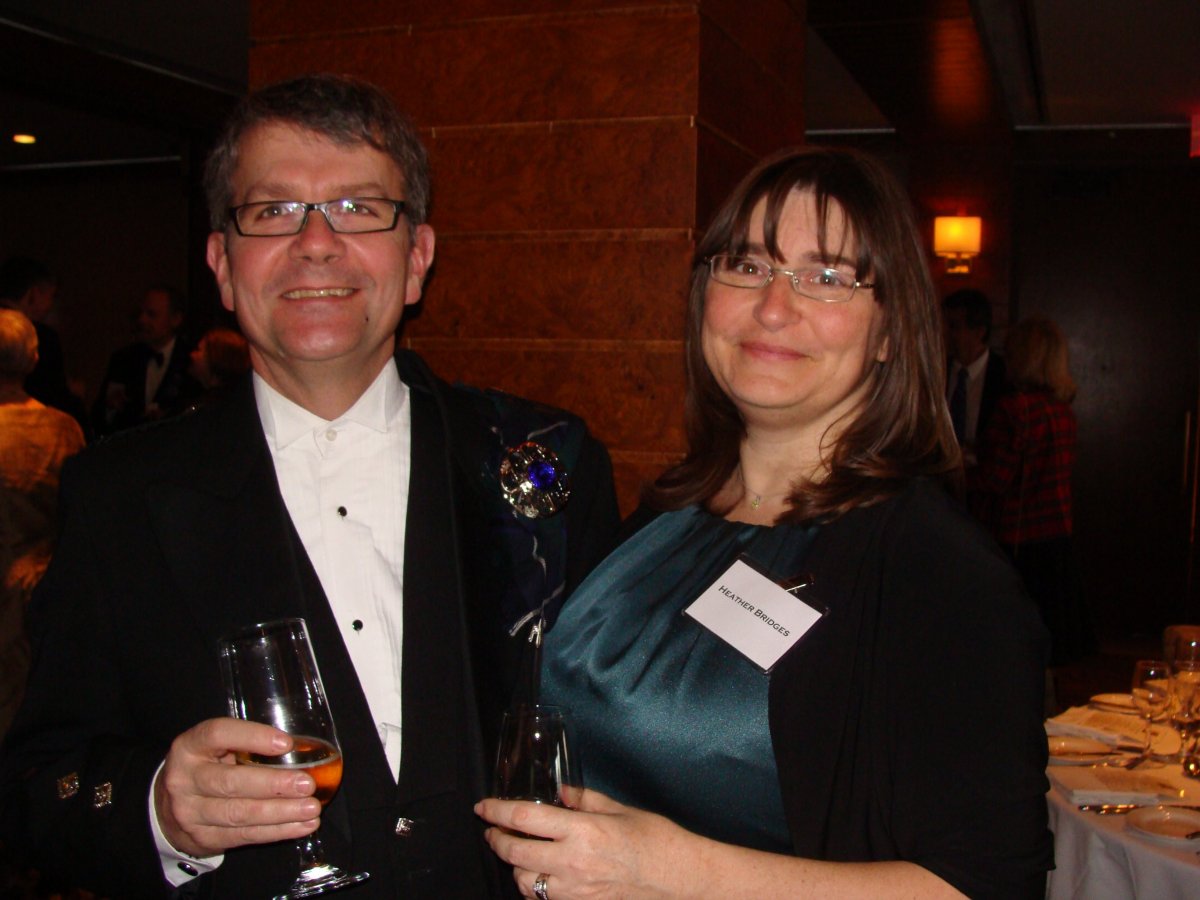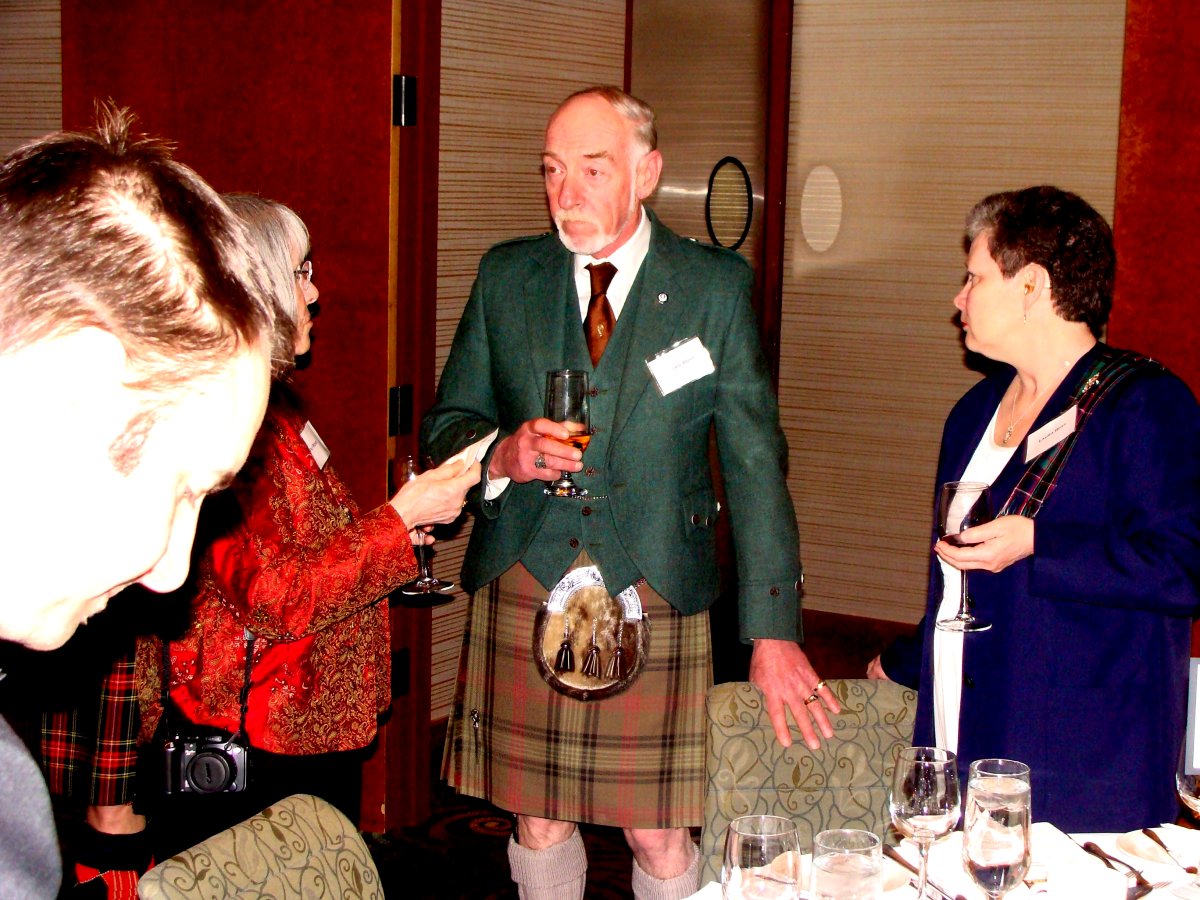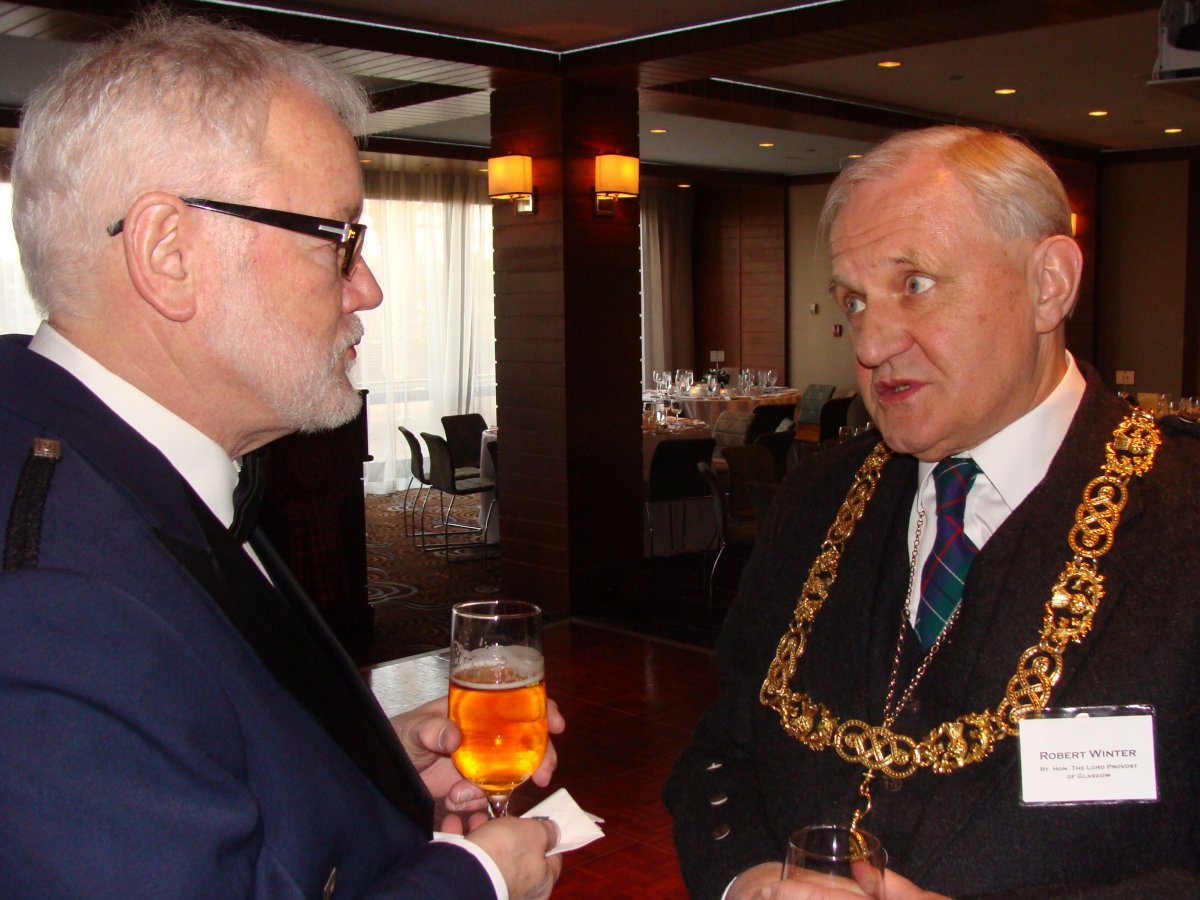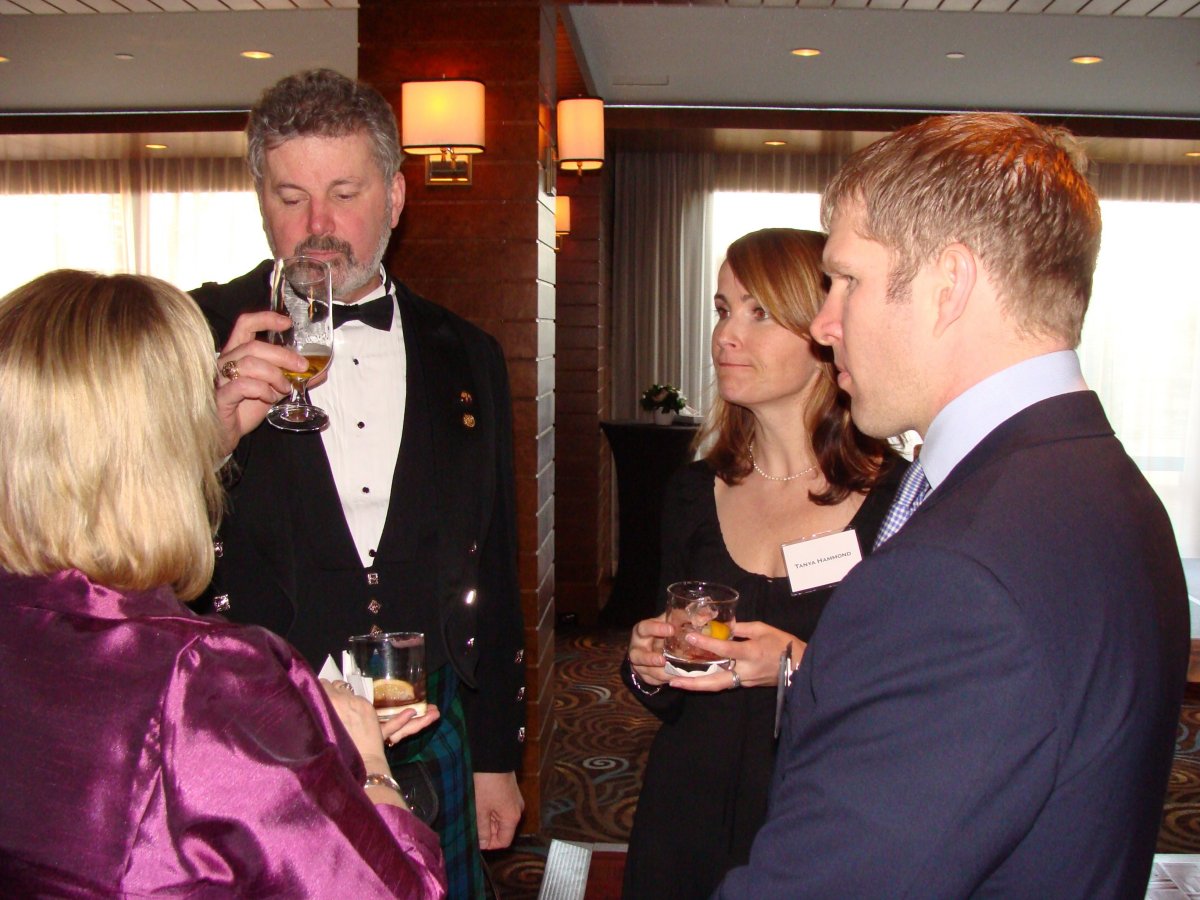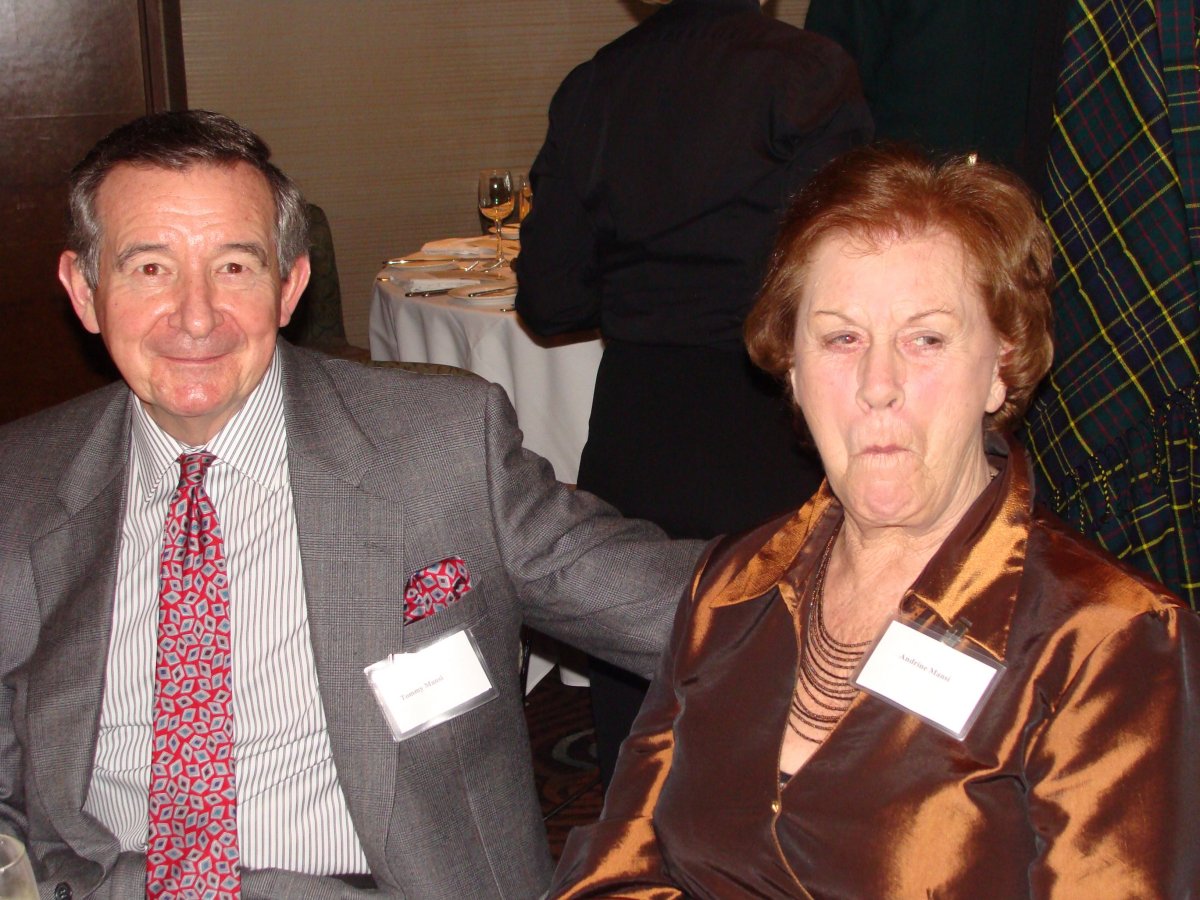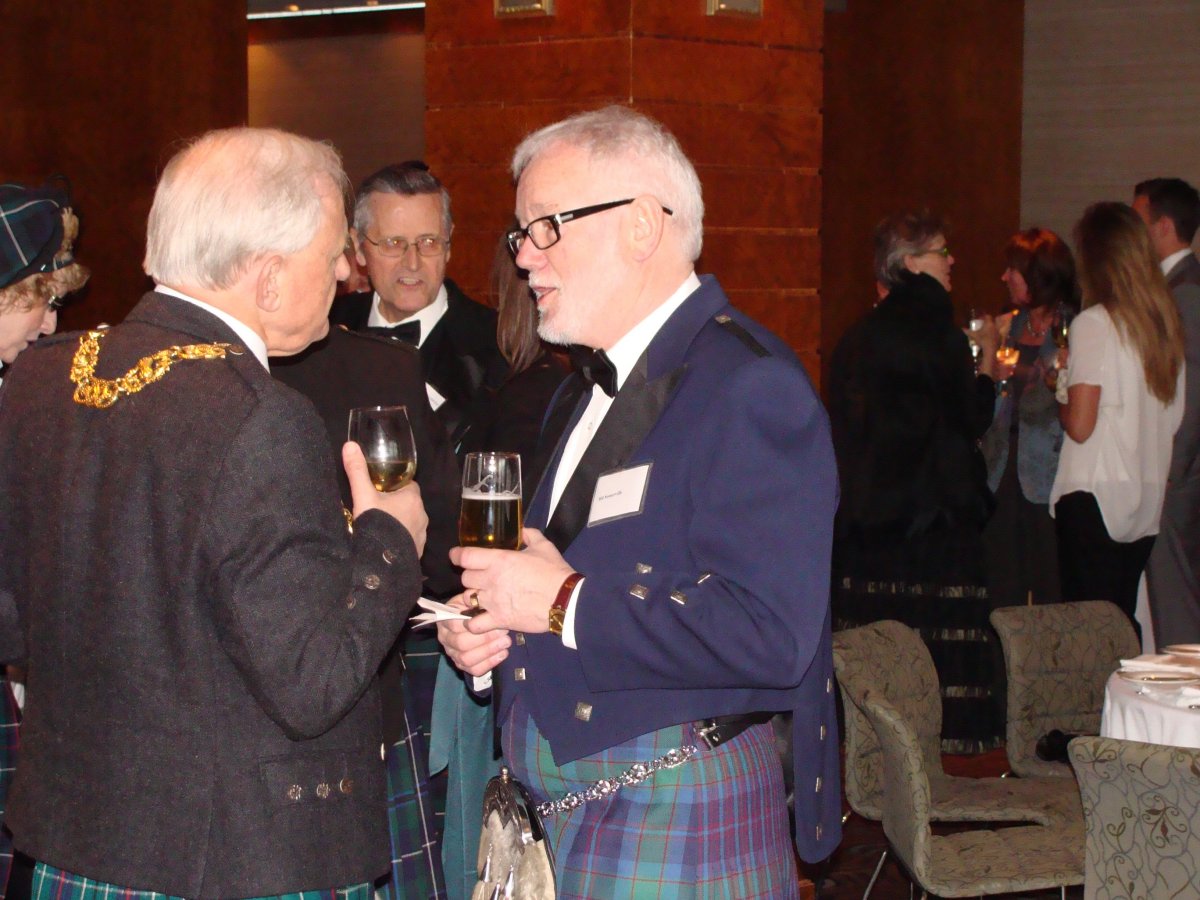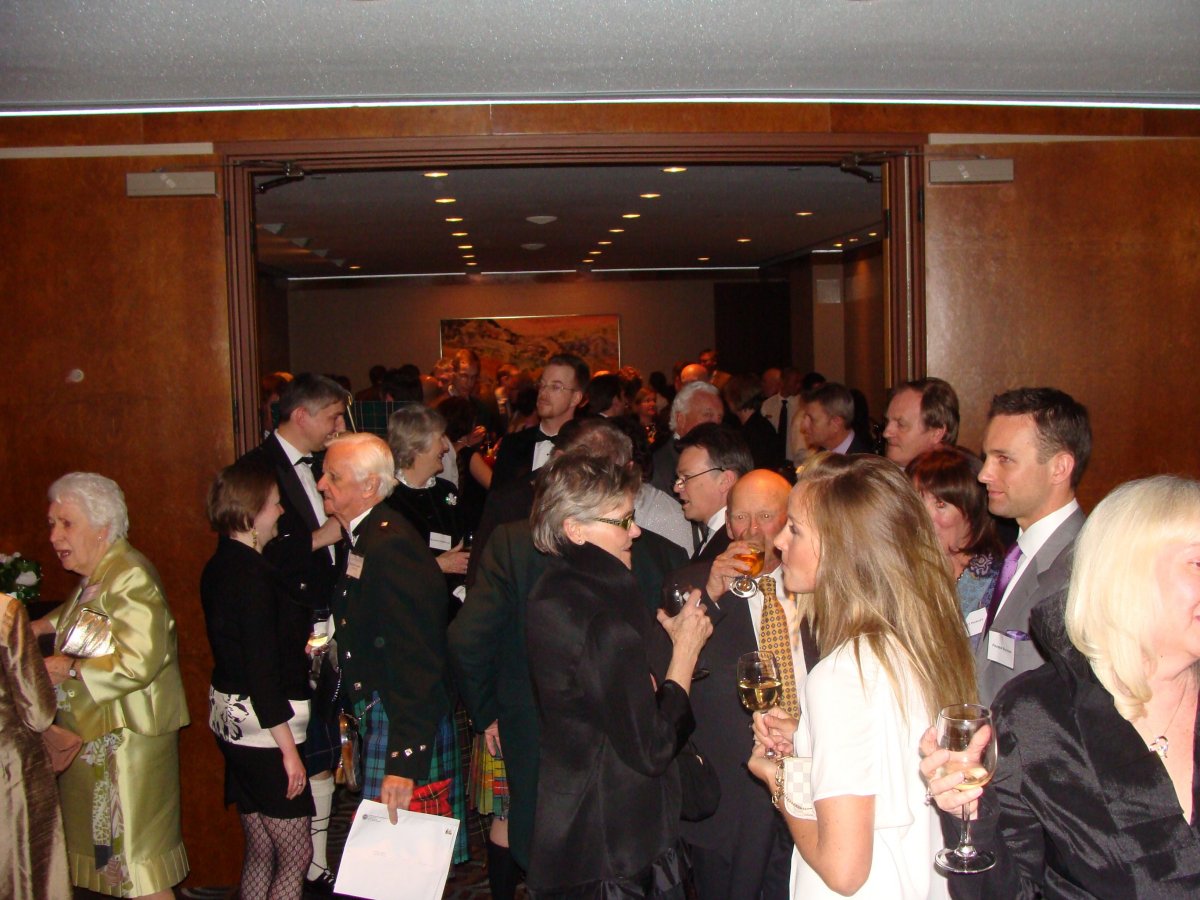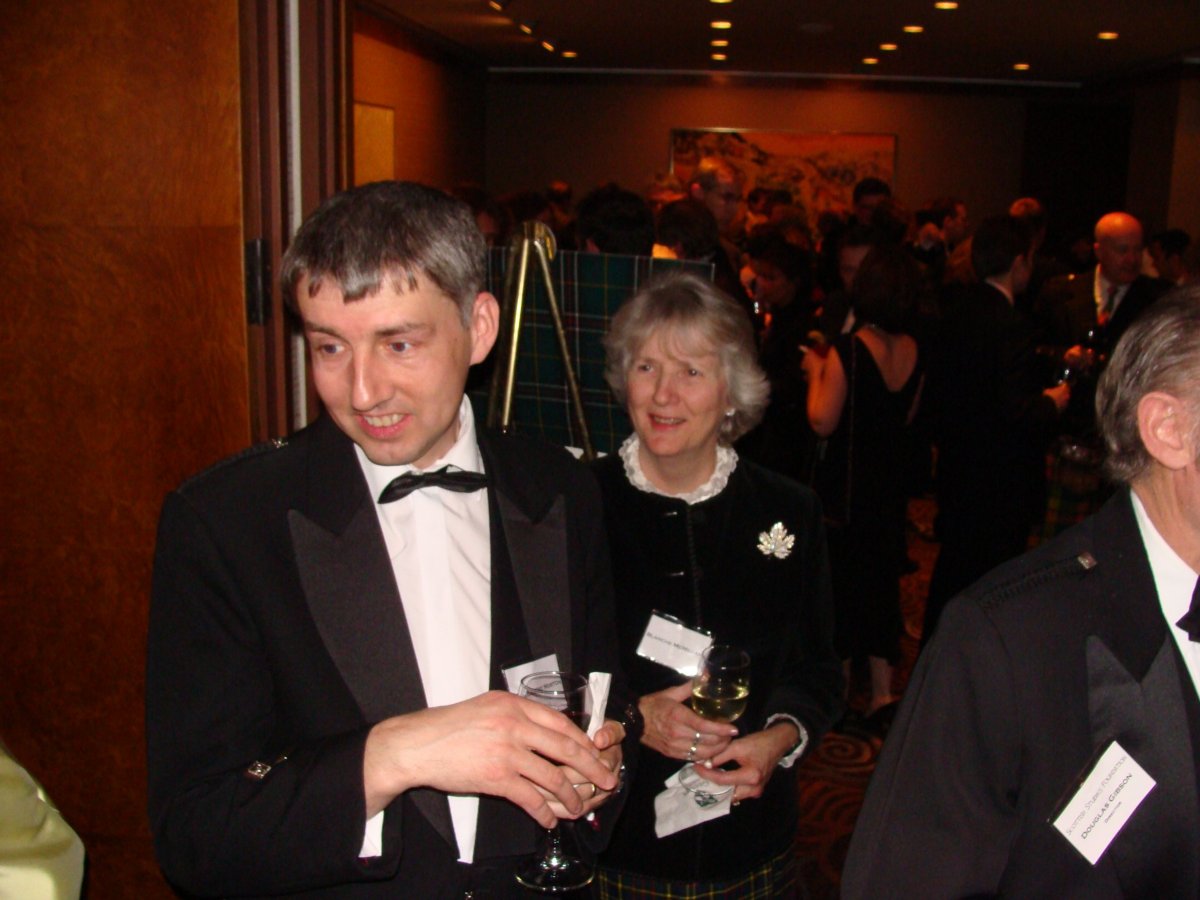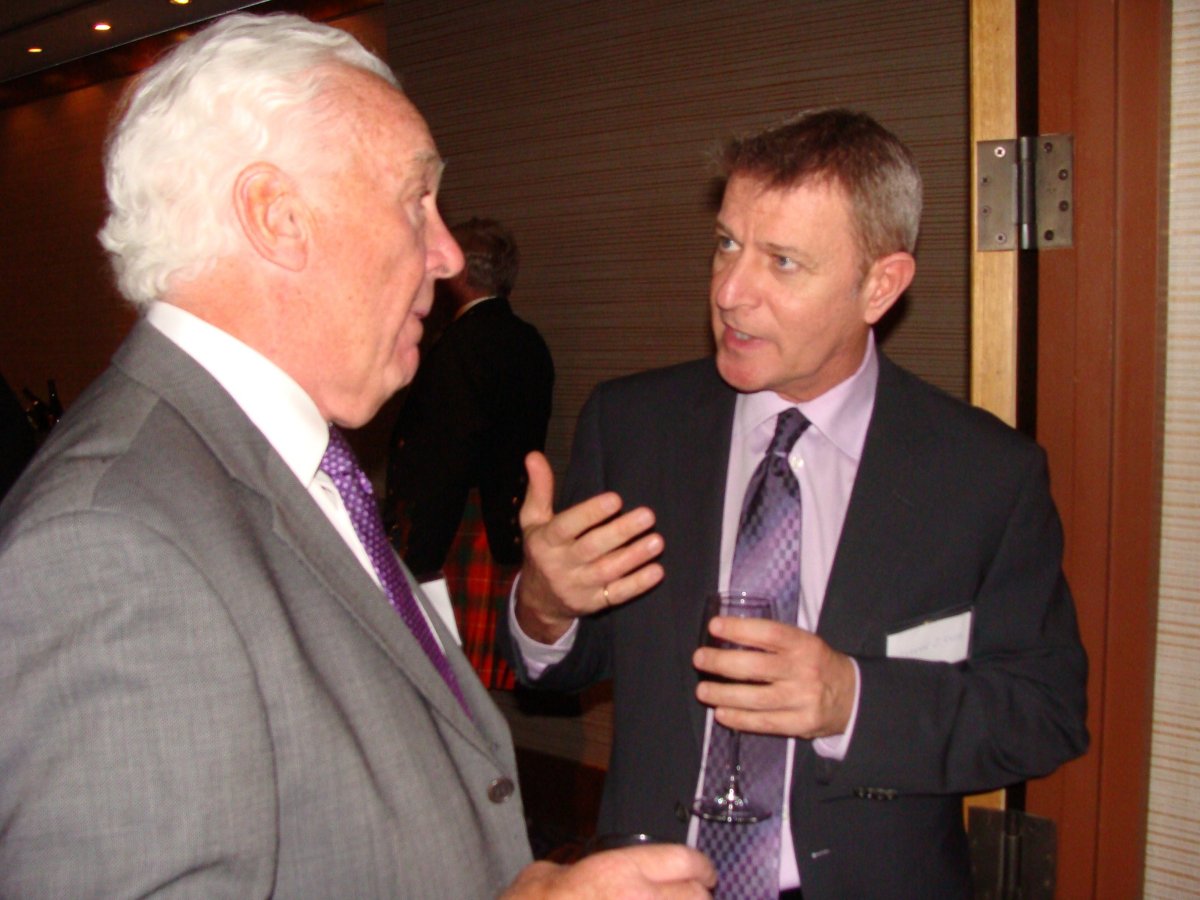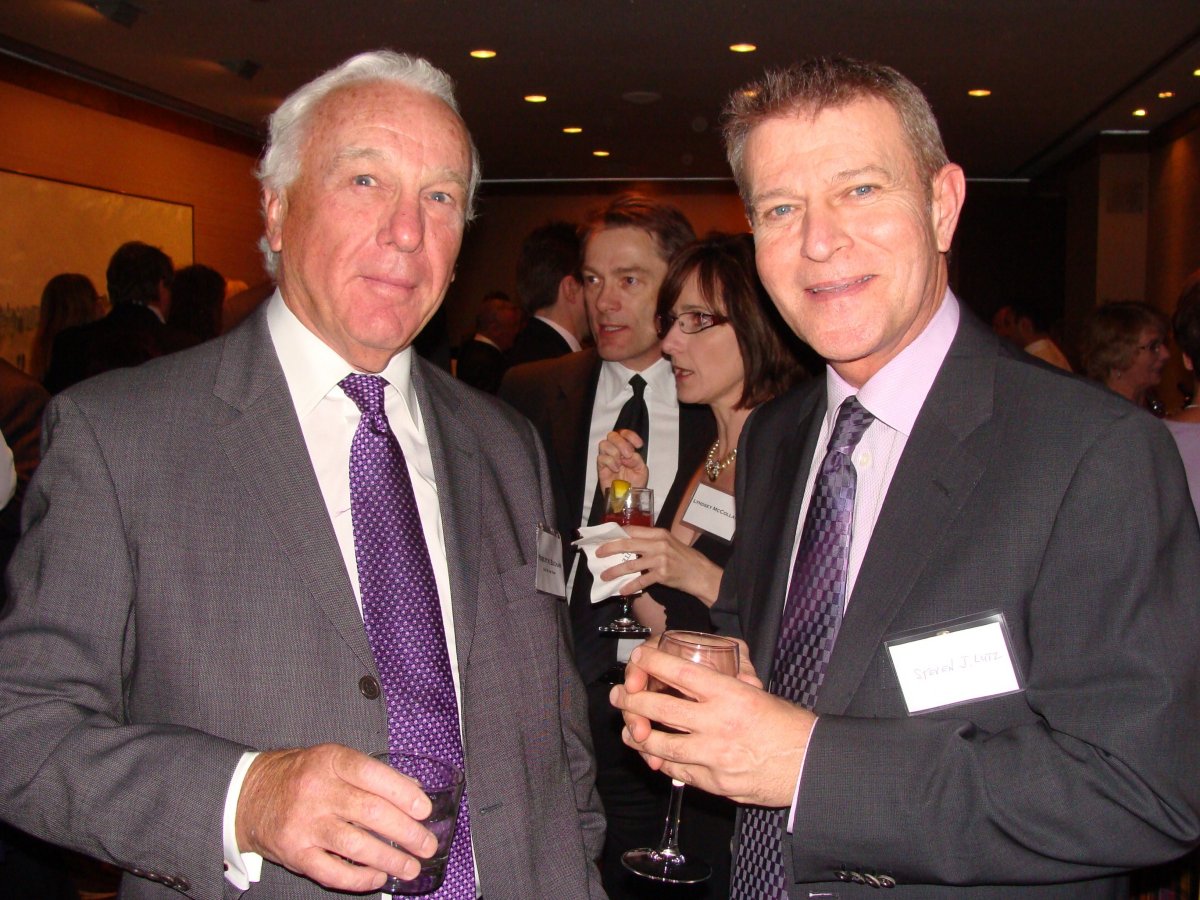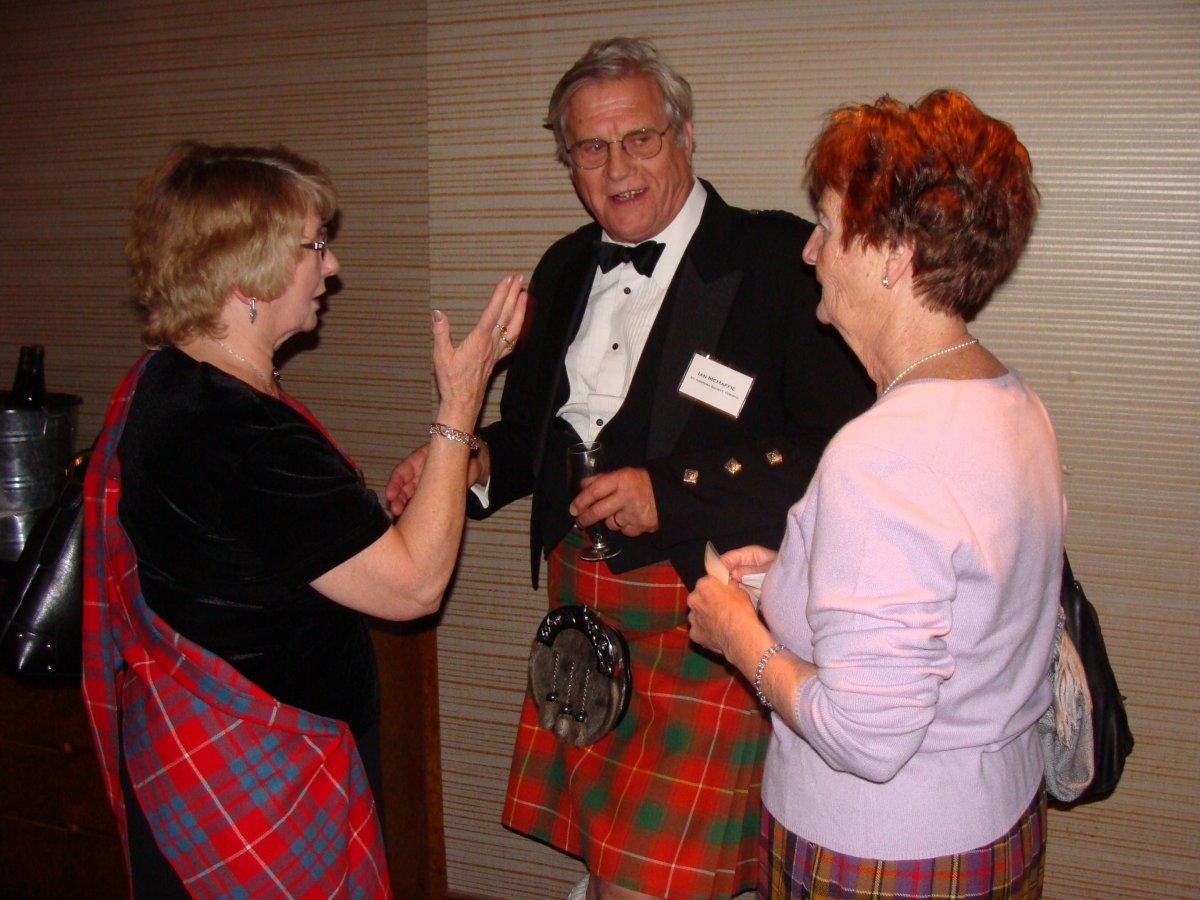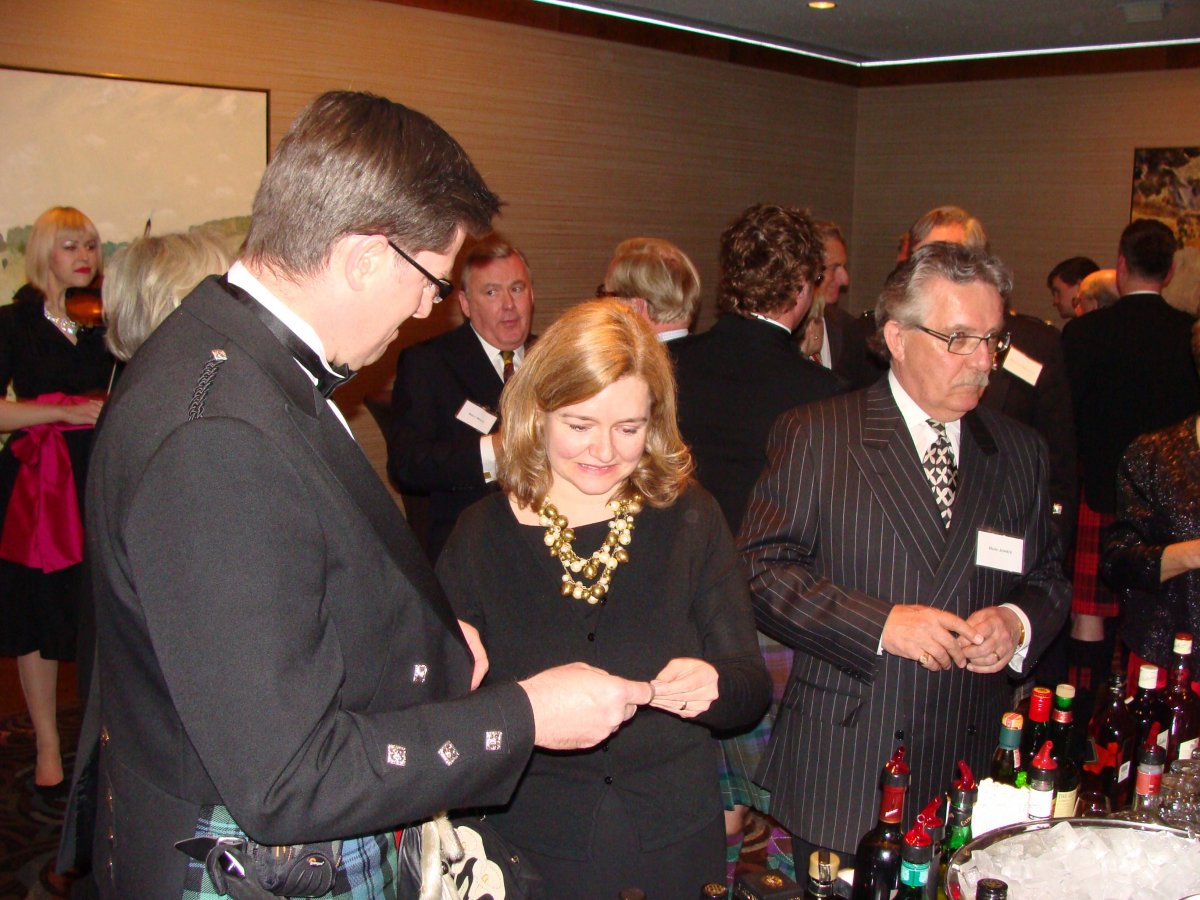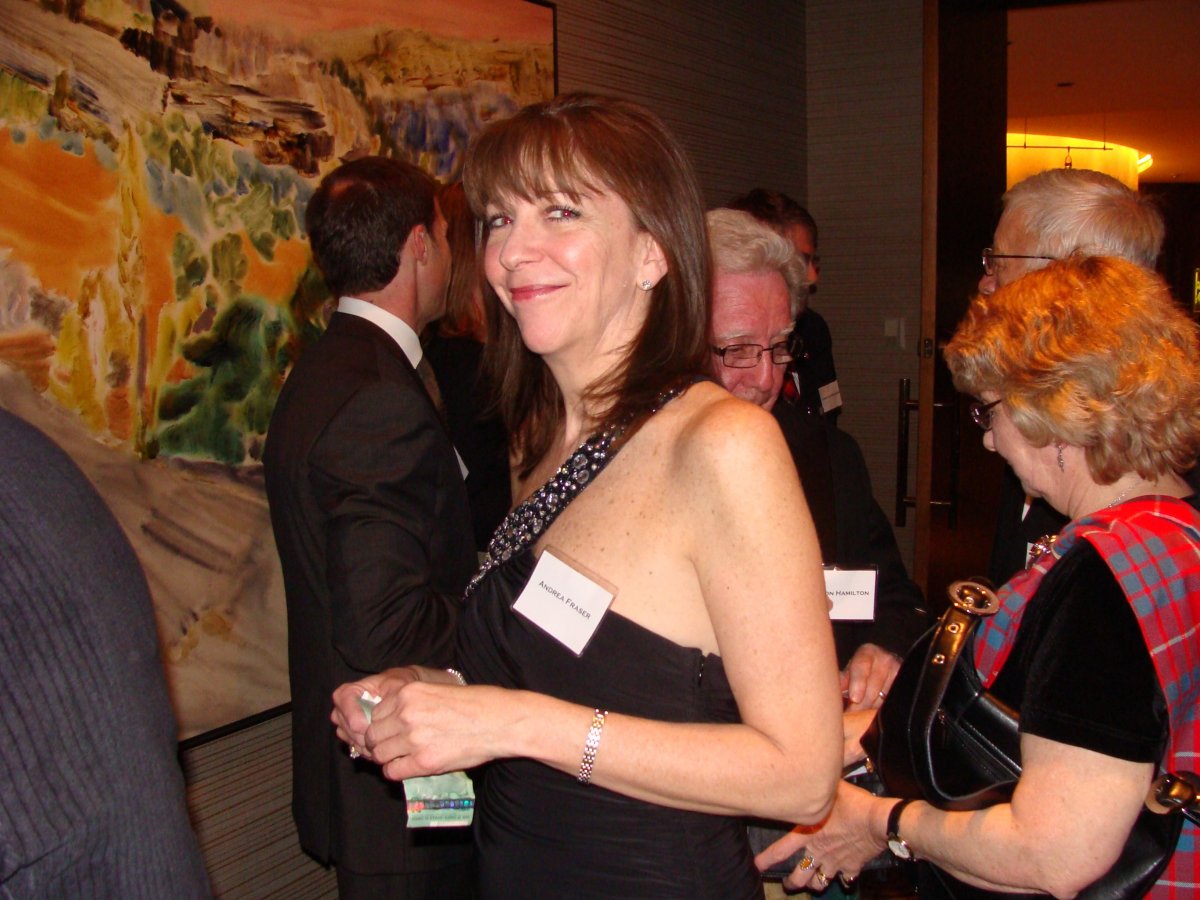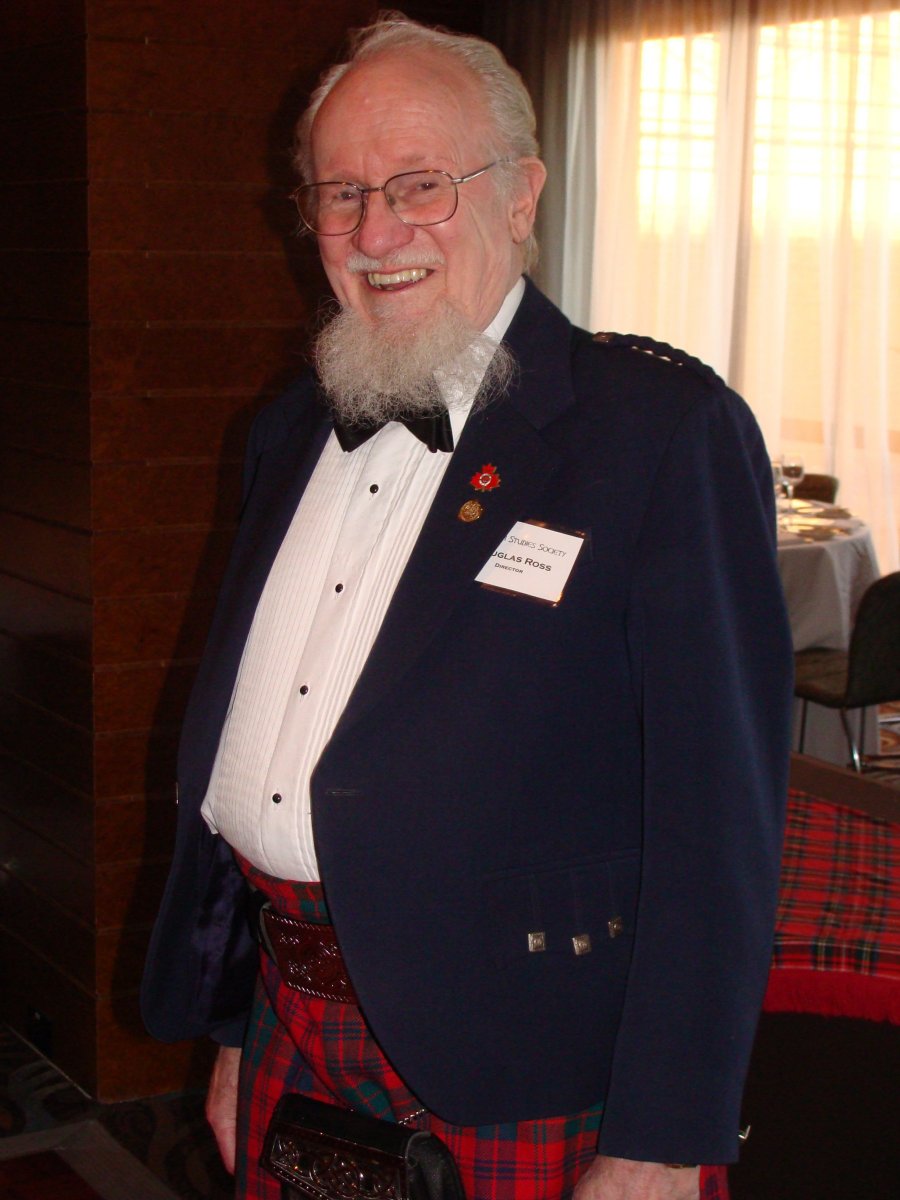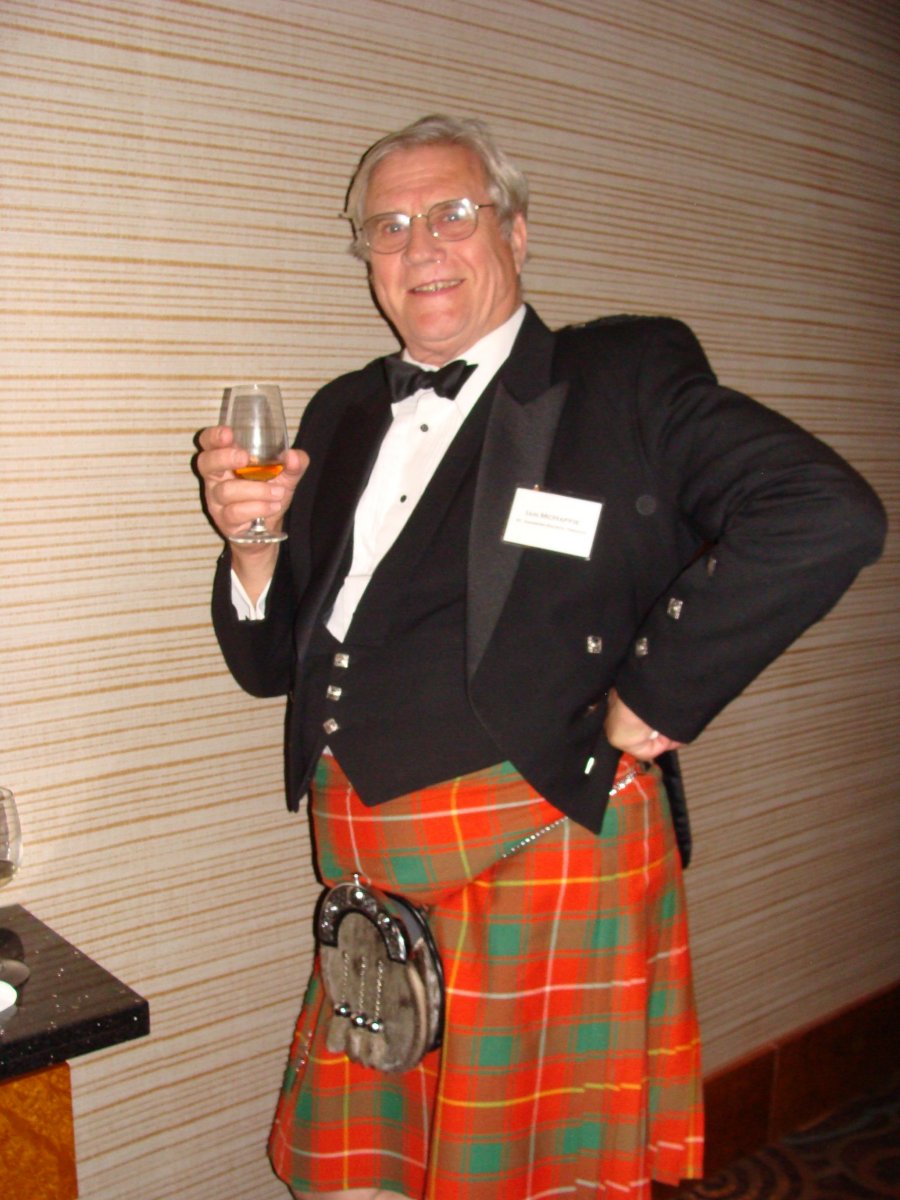 ---
ENTERTAINMENT
Stephanie Hutka,ARCT, BSc(Hon), of Strings in Motion, Inc., was playing at the entrance in the bar area as we arrived for the Reception, and she returned again during the programme. Kirsten Selvage's four Highland Dancers, including Meghan Bold, Laura Shankowski and Erin Hamanishi, were accompanied again this year by piper John Wakefield, who also piped in the Haggis. [The dancers led guests in a Gay Gordon towards the end of the evening.] Soloist Meredith Hall, accompanied by Bernard Farley, presented several Scottish arrangements and led everyone in the singing of Auld Lang Syne at the conclusion of the programme.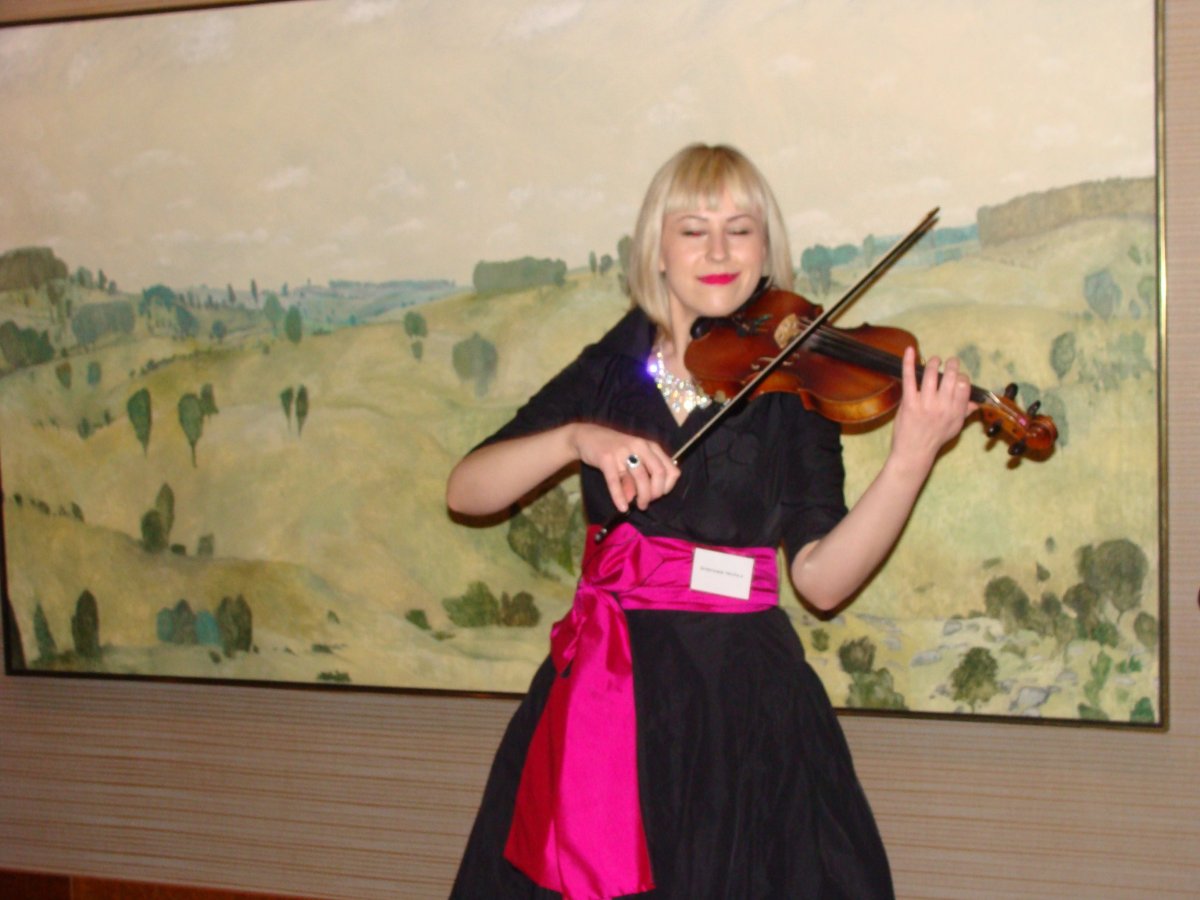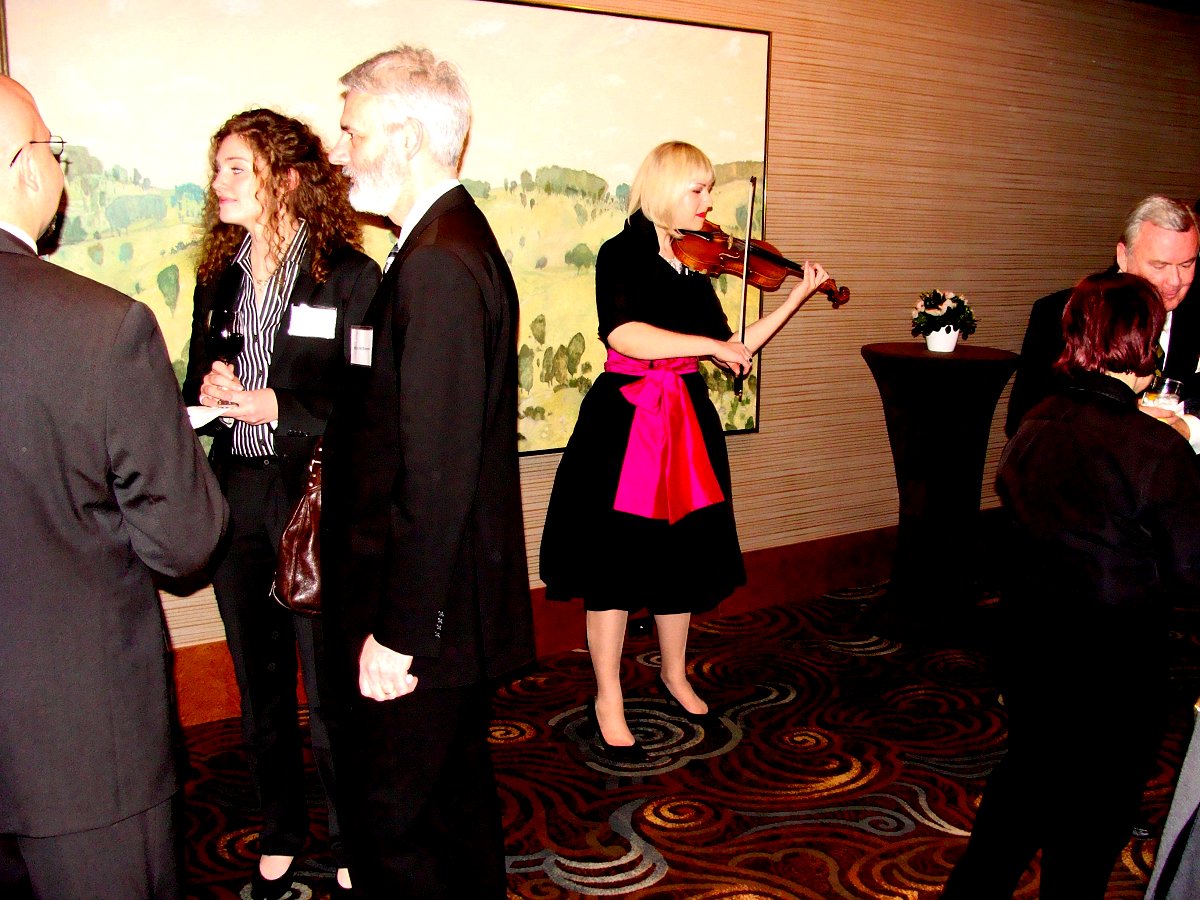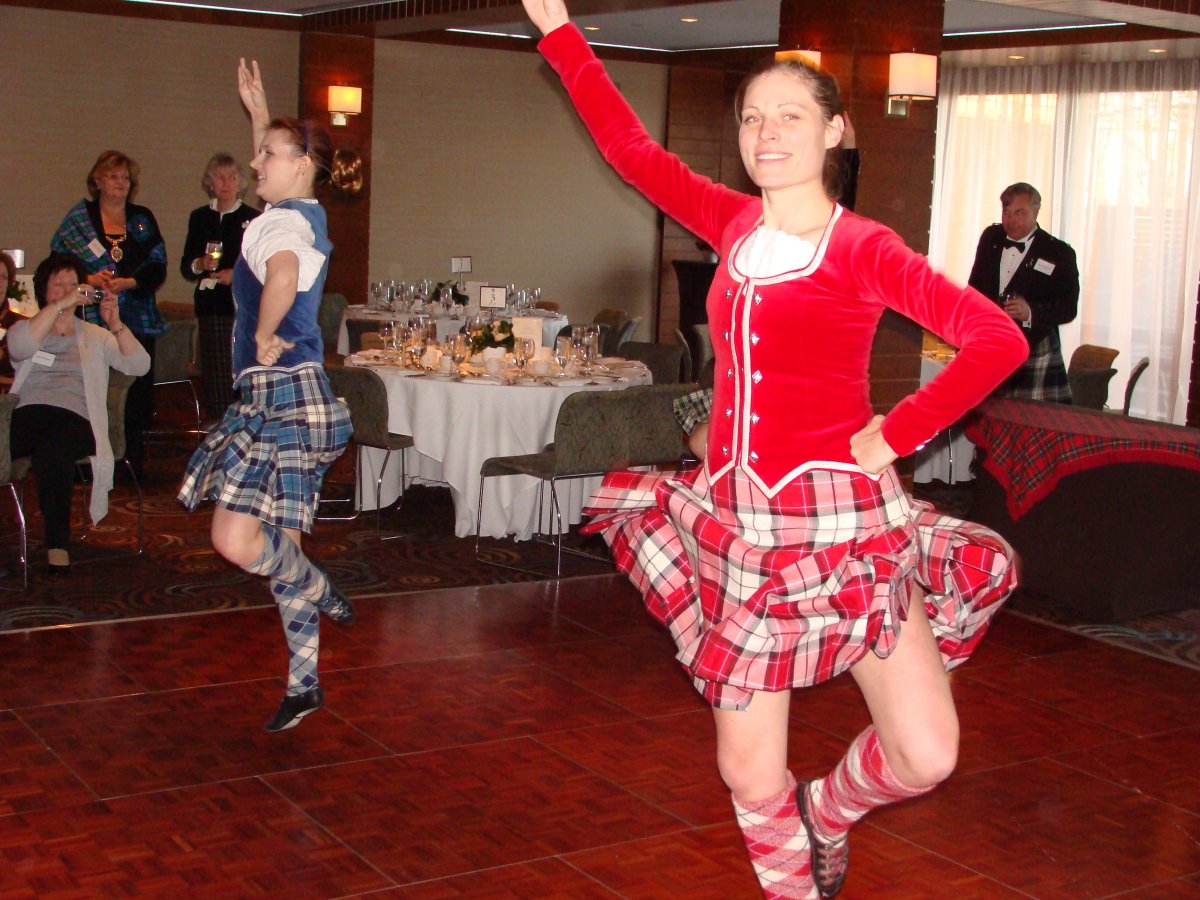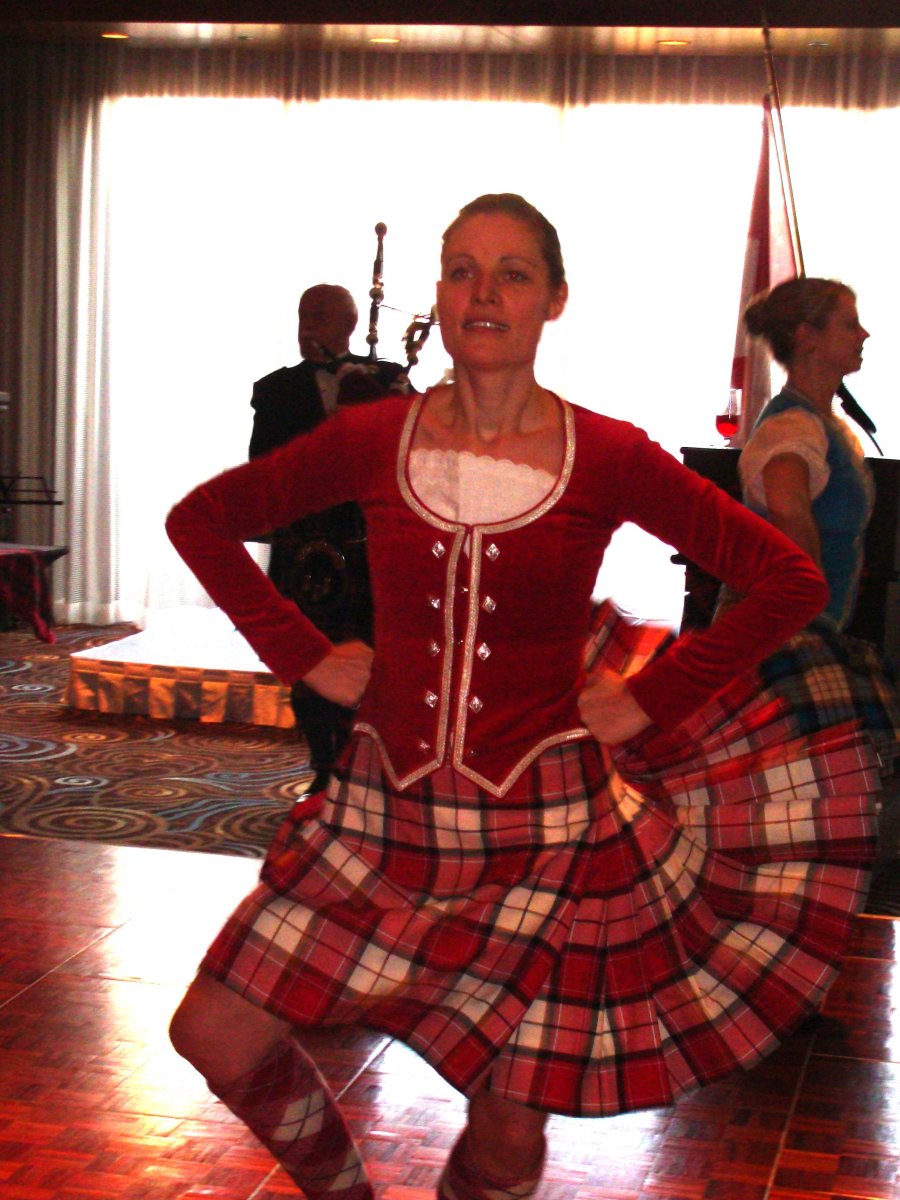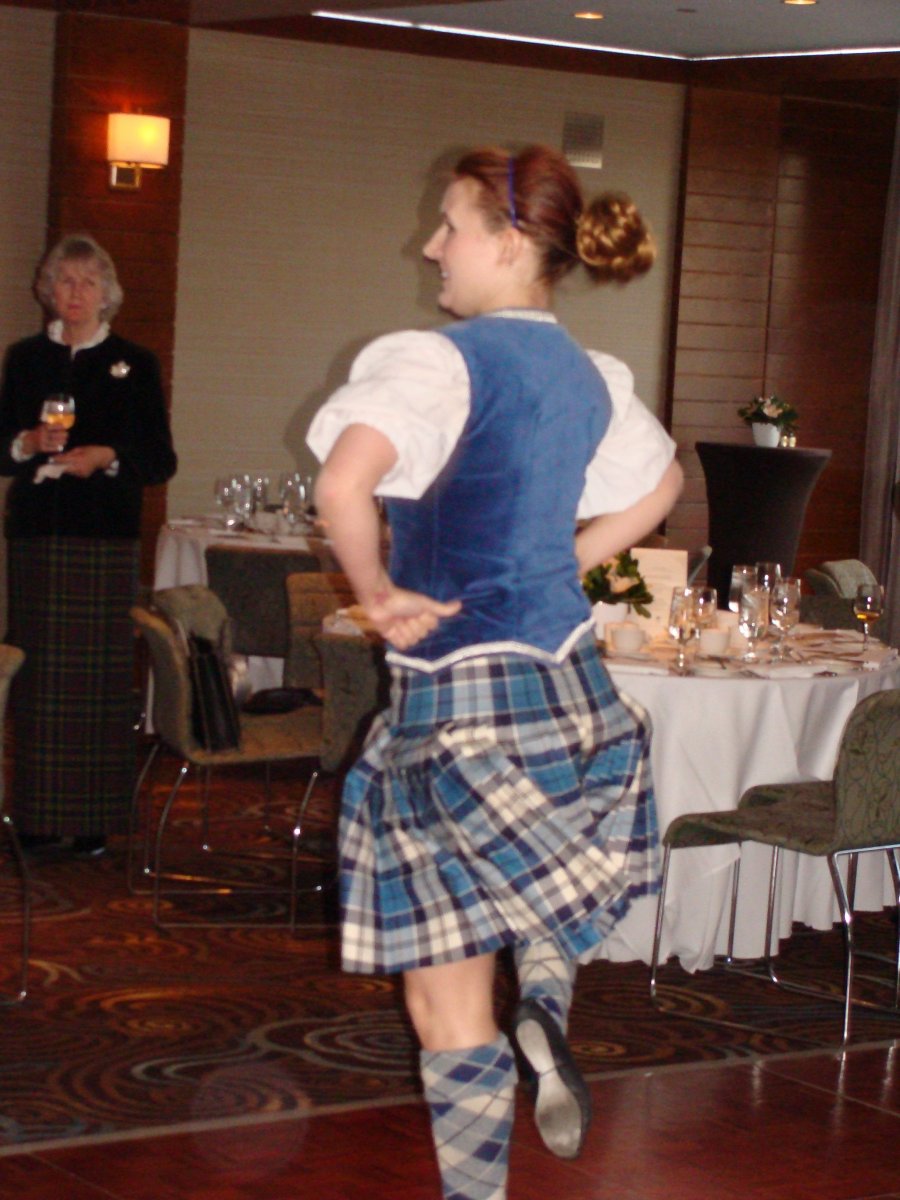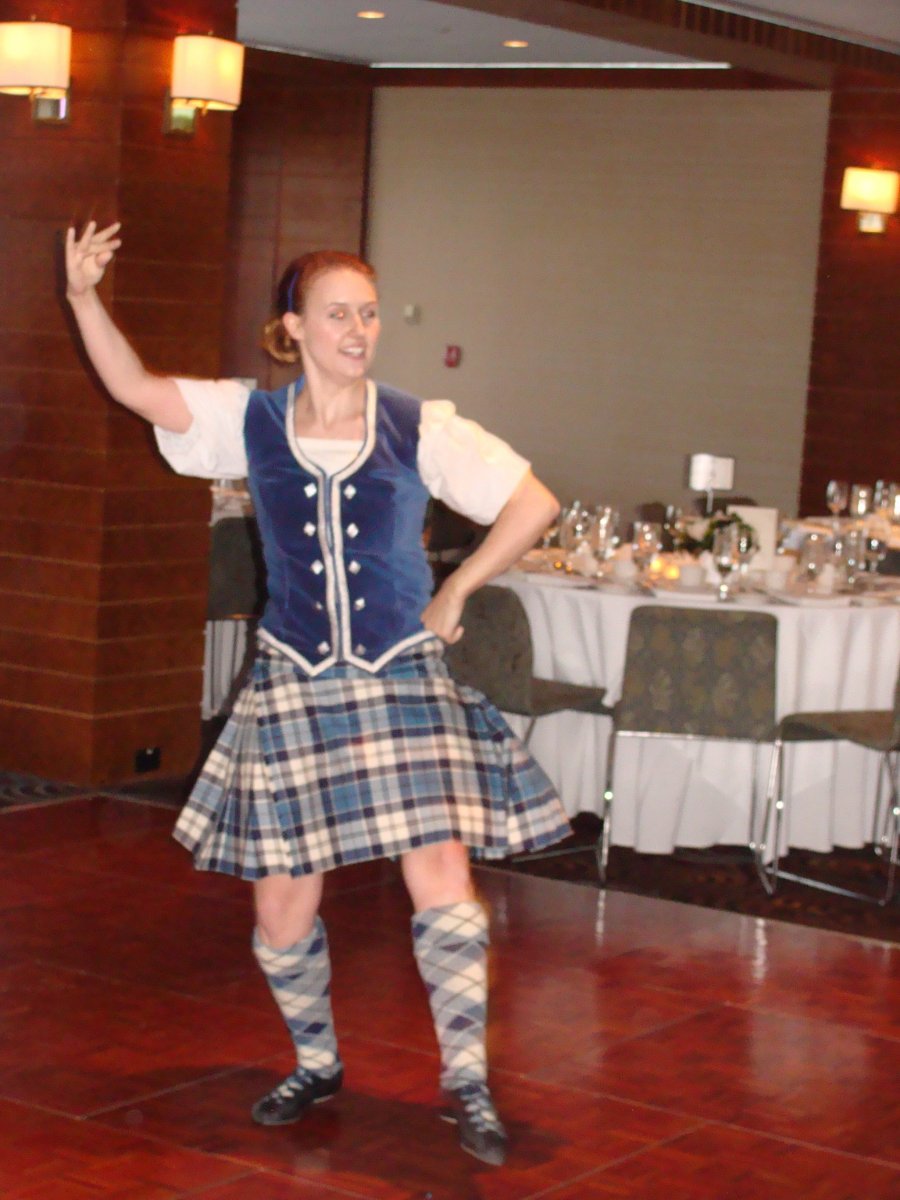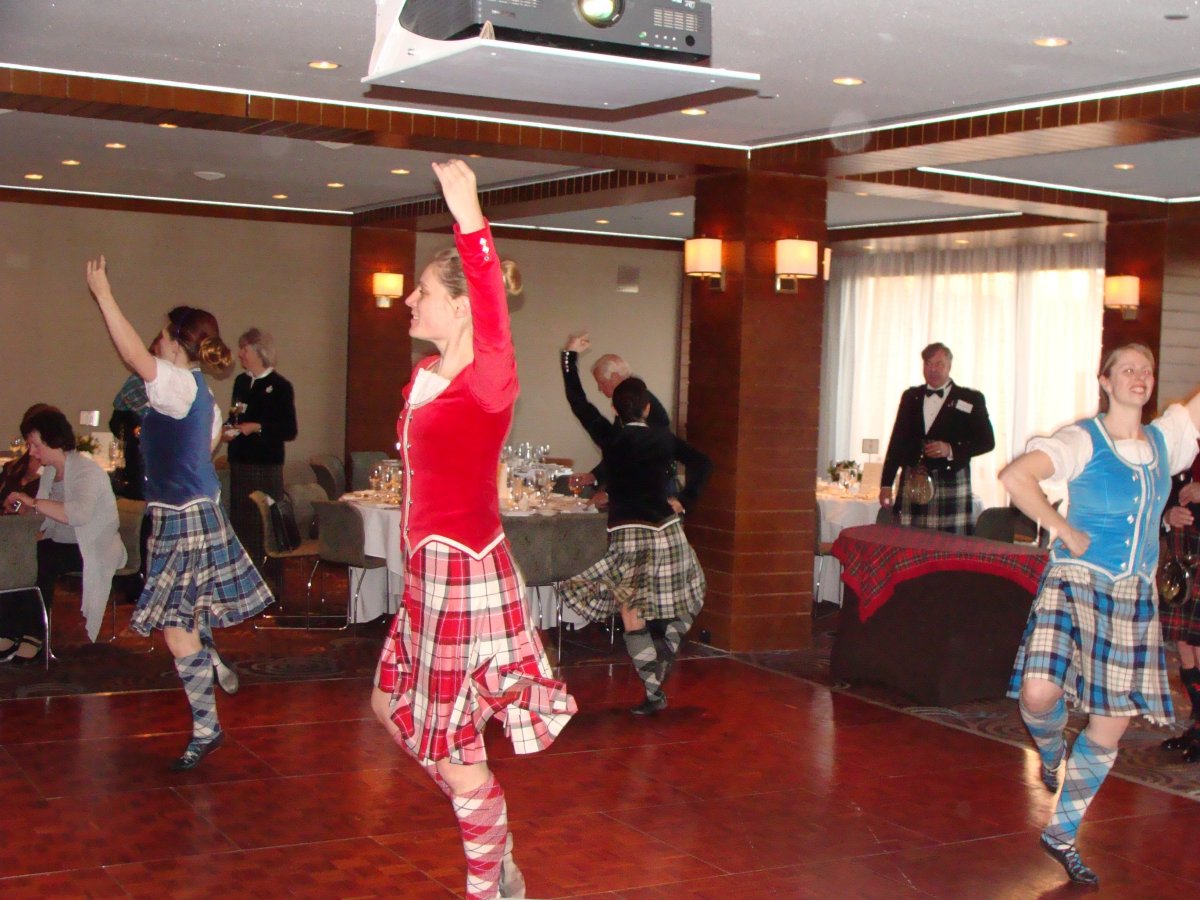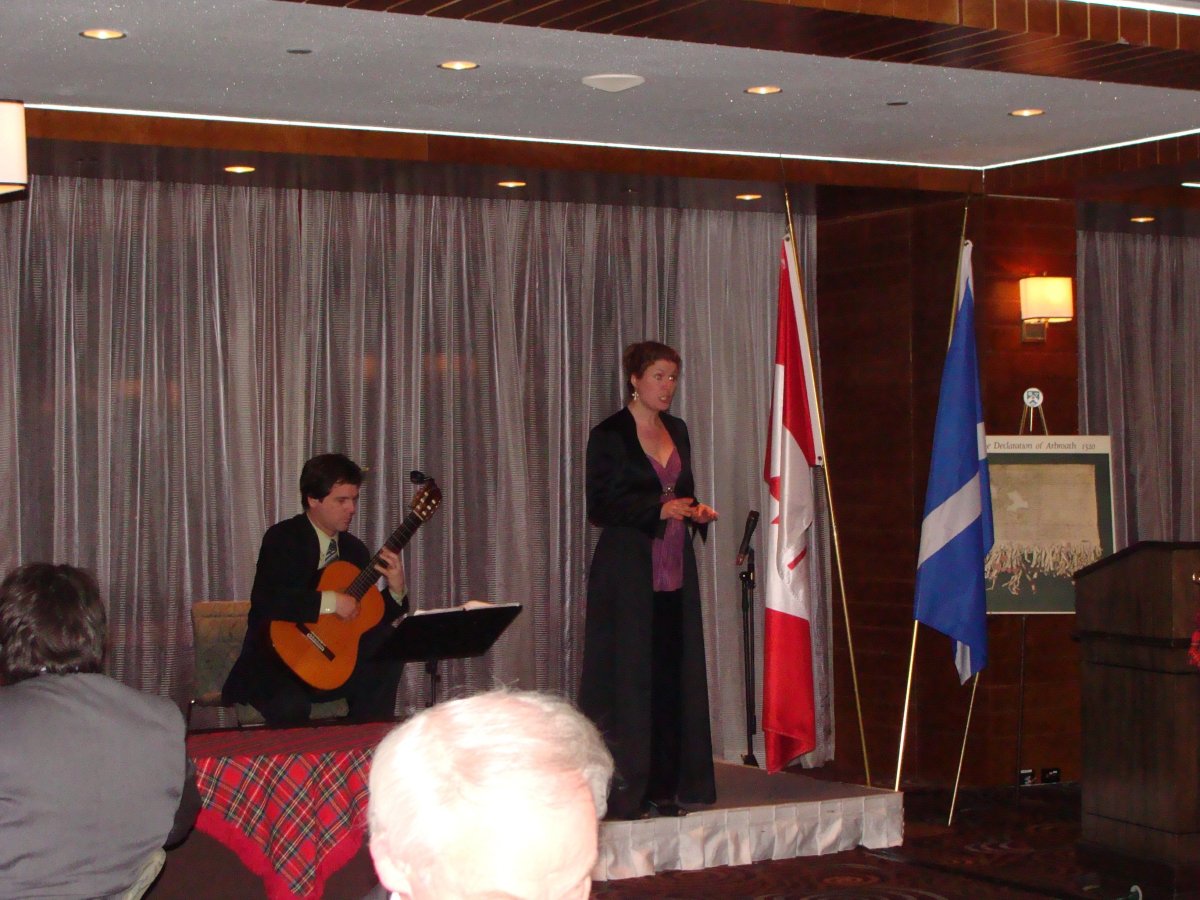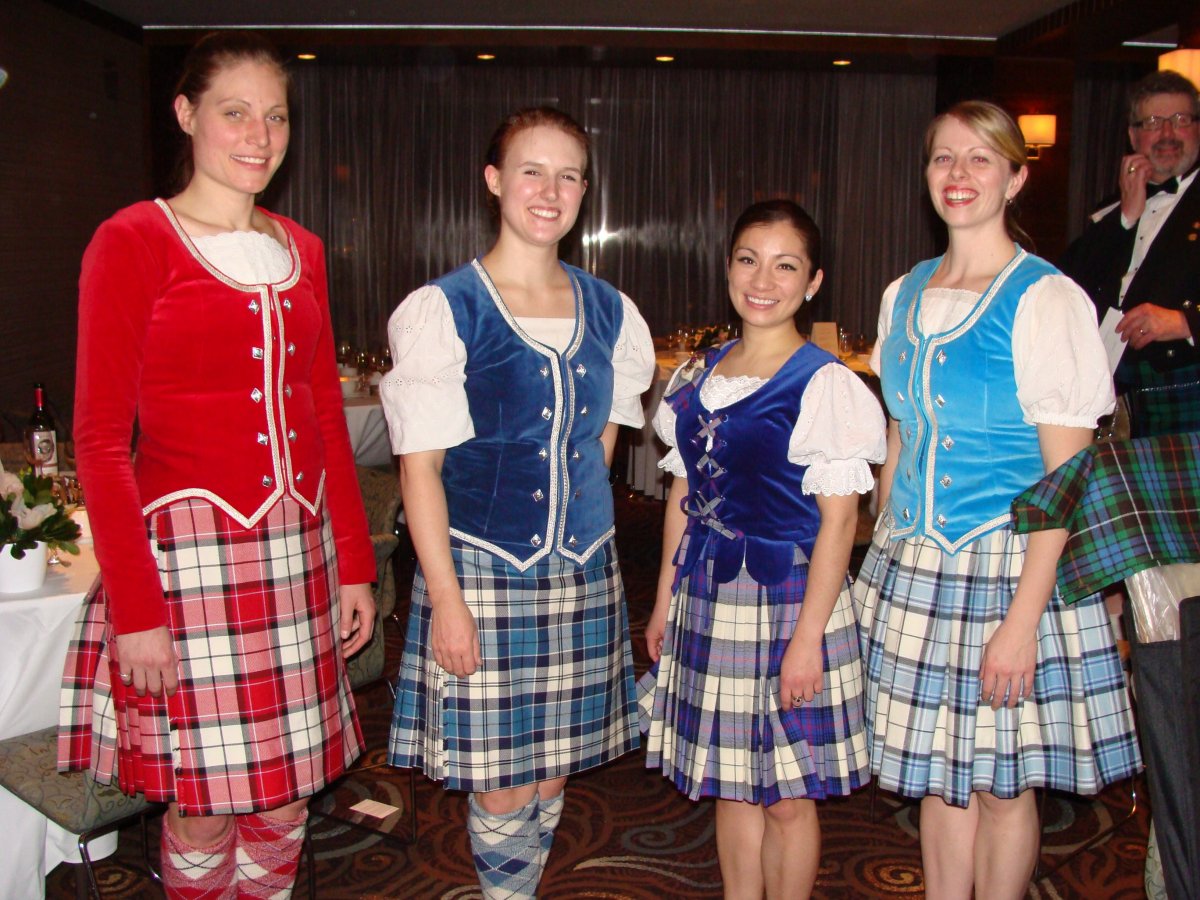 ---
OOT AND ABOOT (+ DIGNITARIES)
Once again, I believe you'll agree that most of the pictures represent candid opportunities.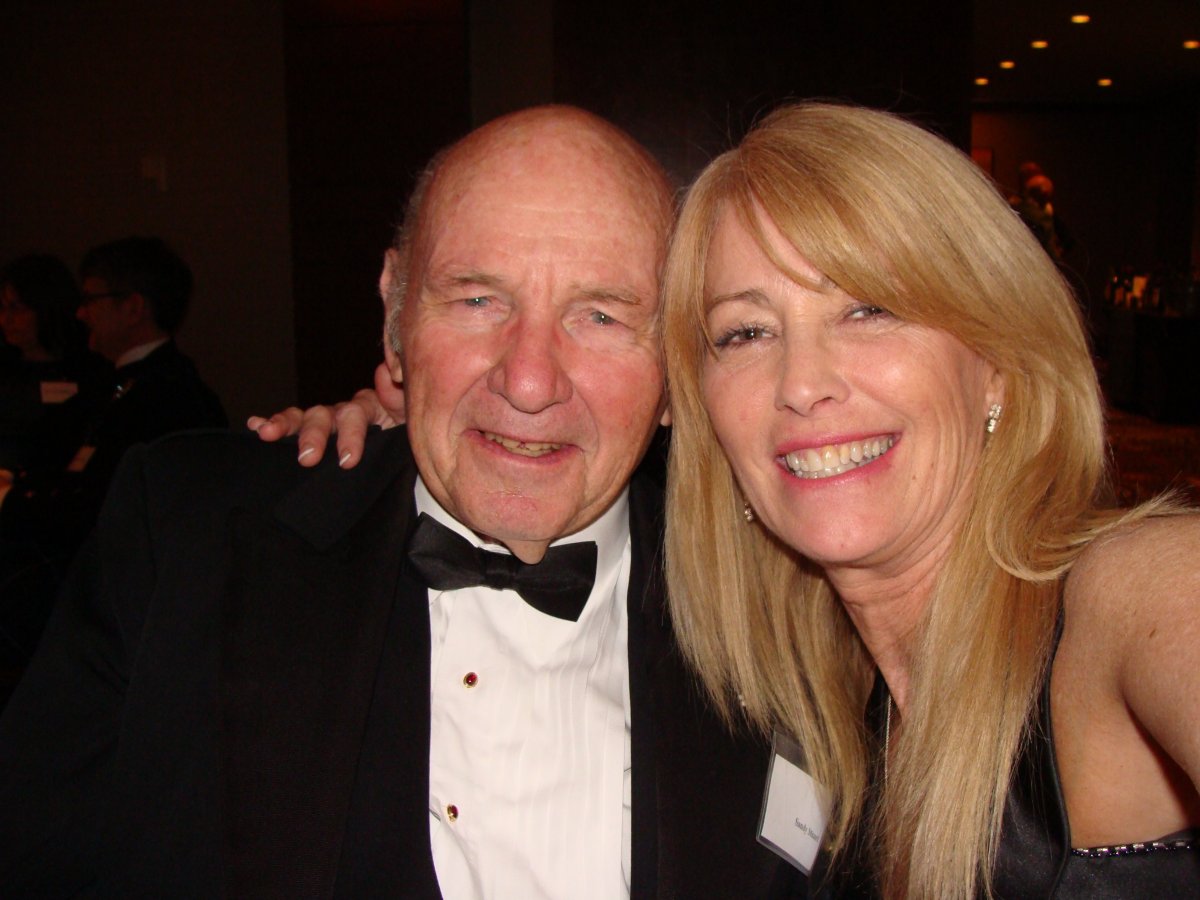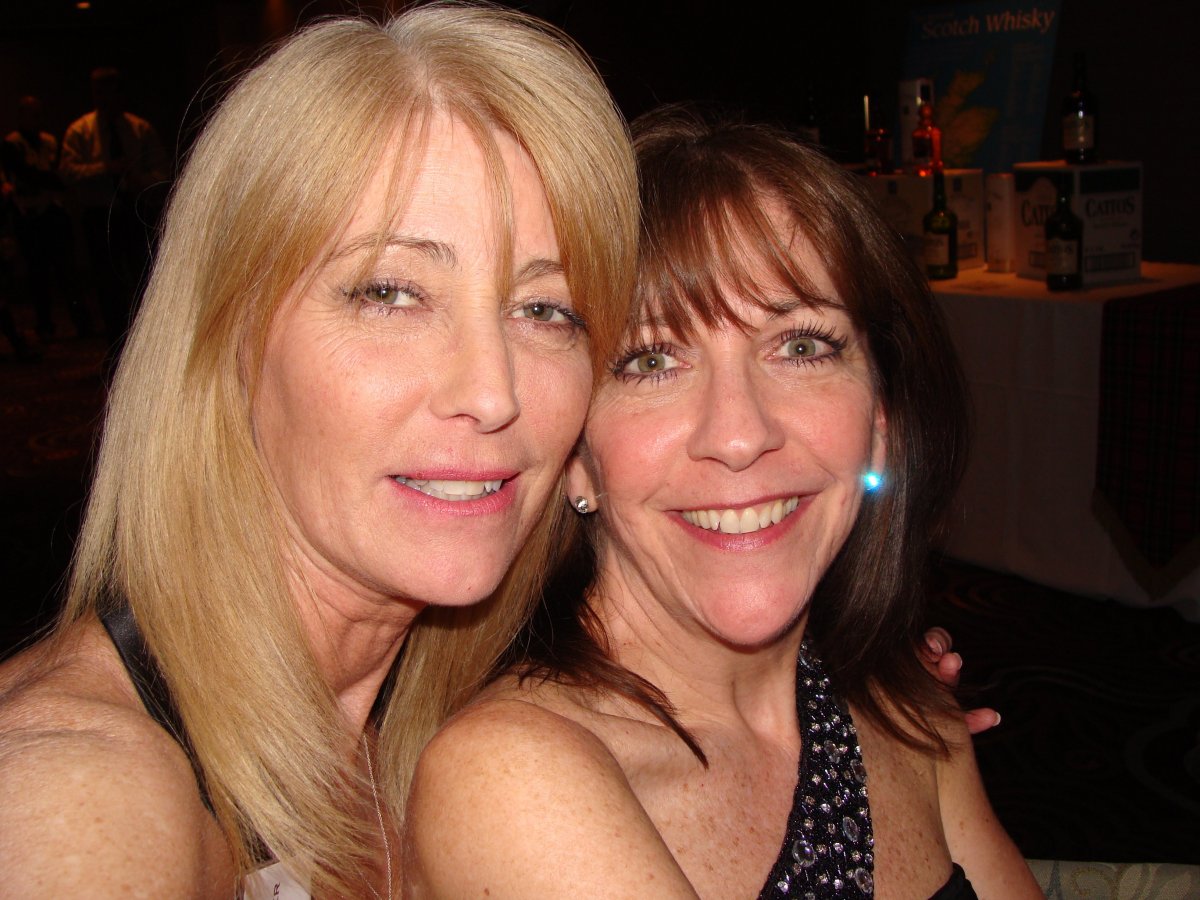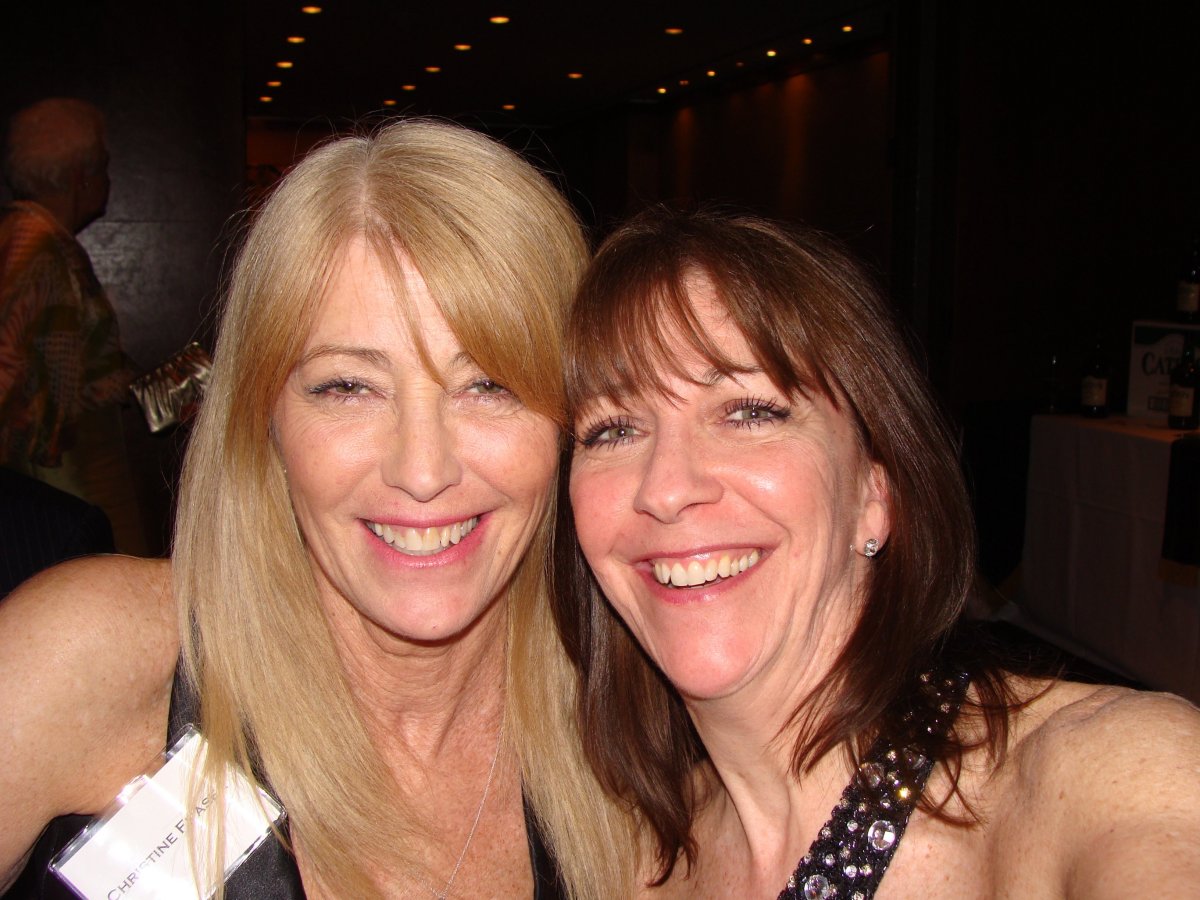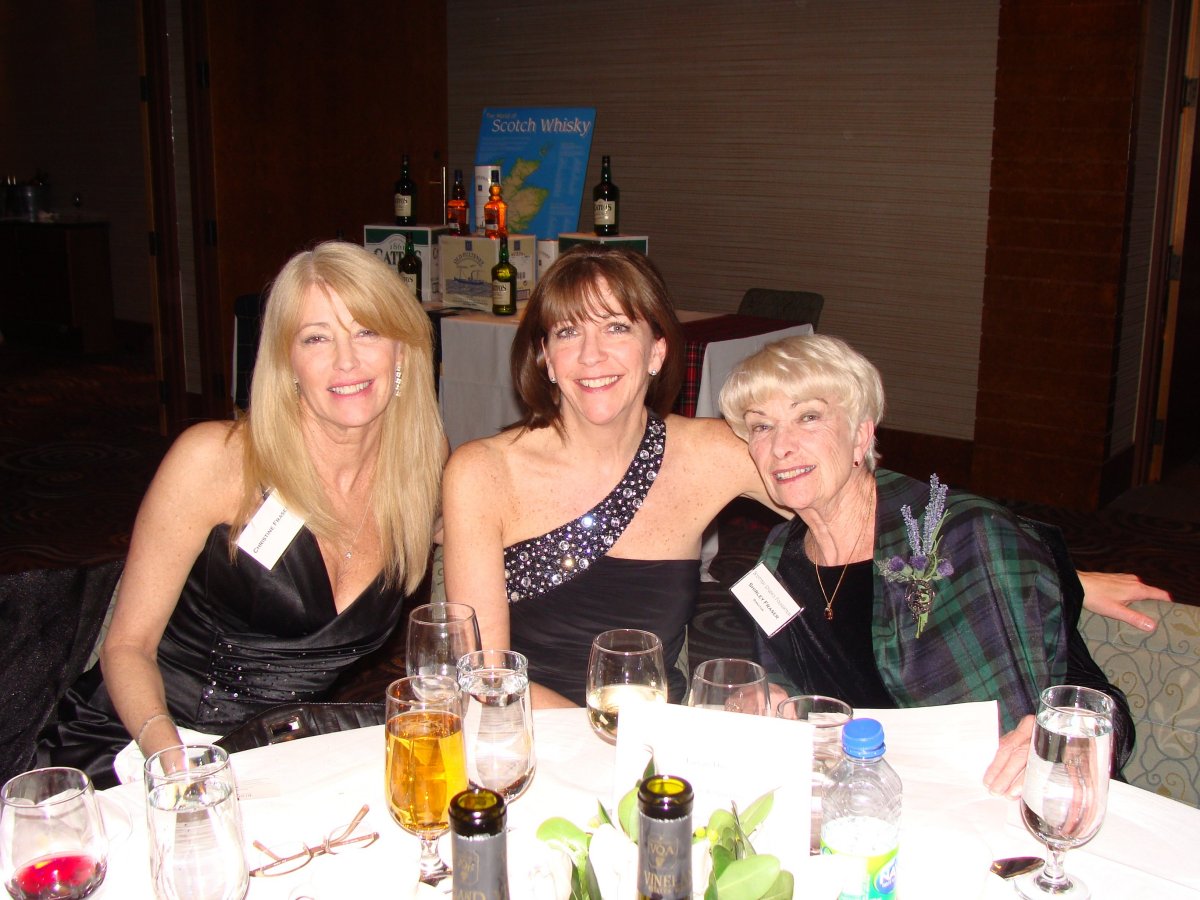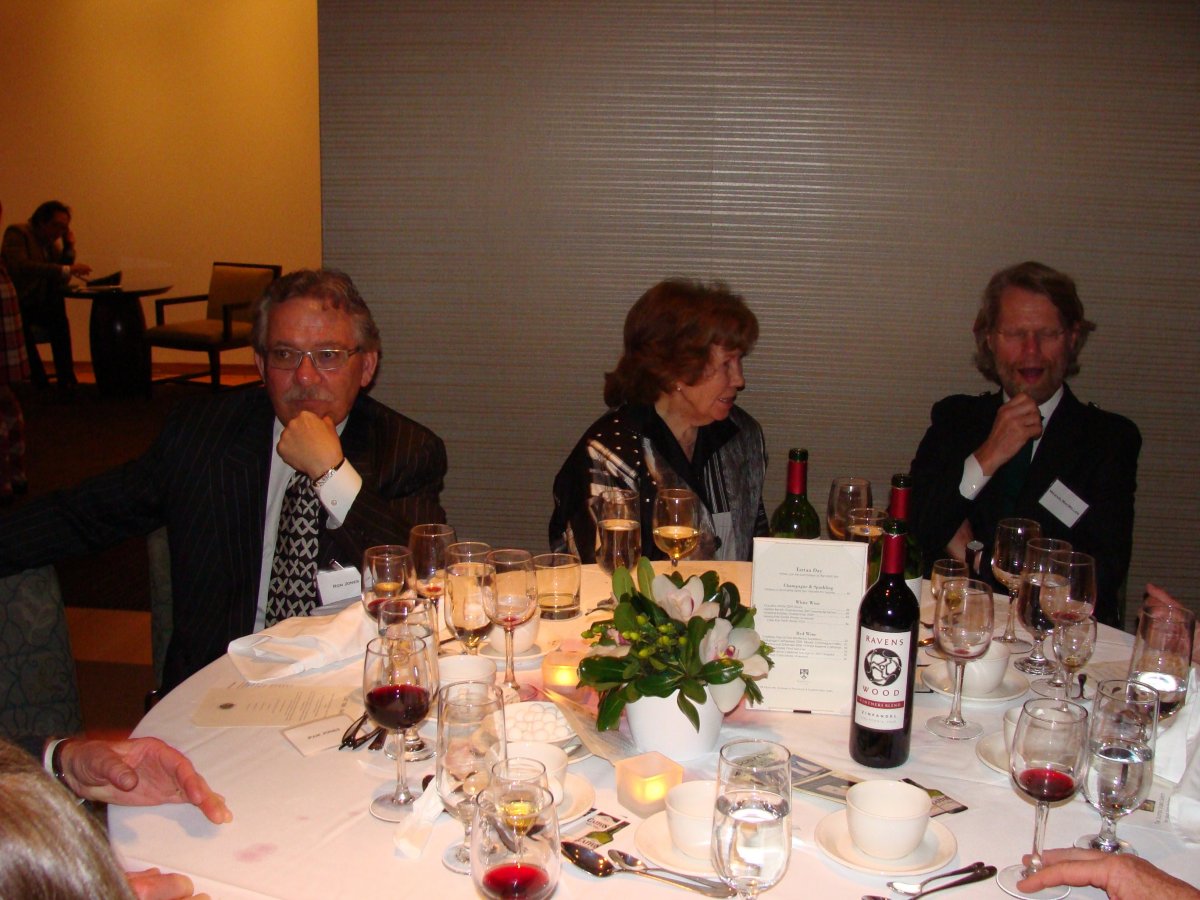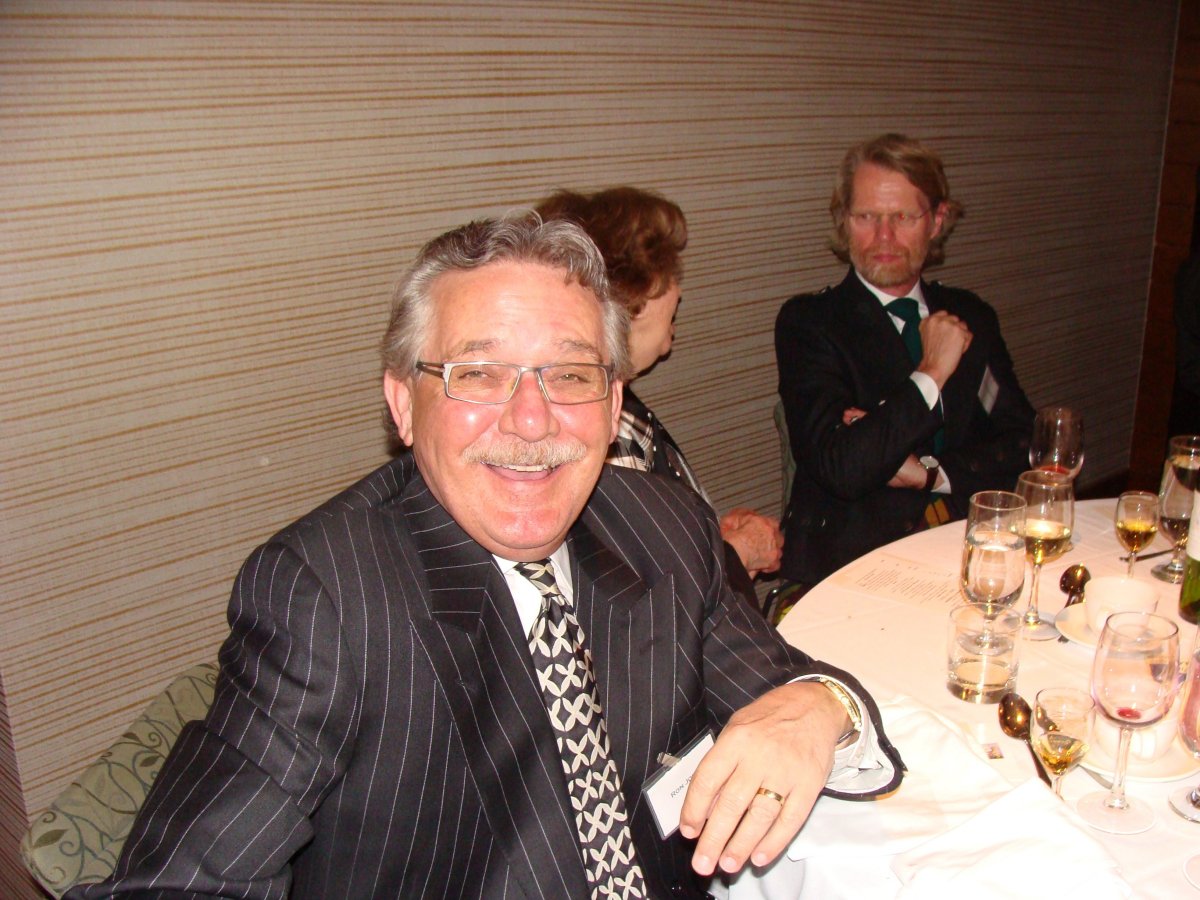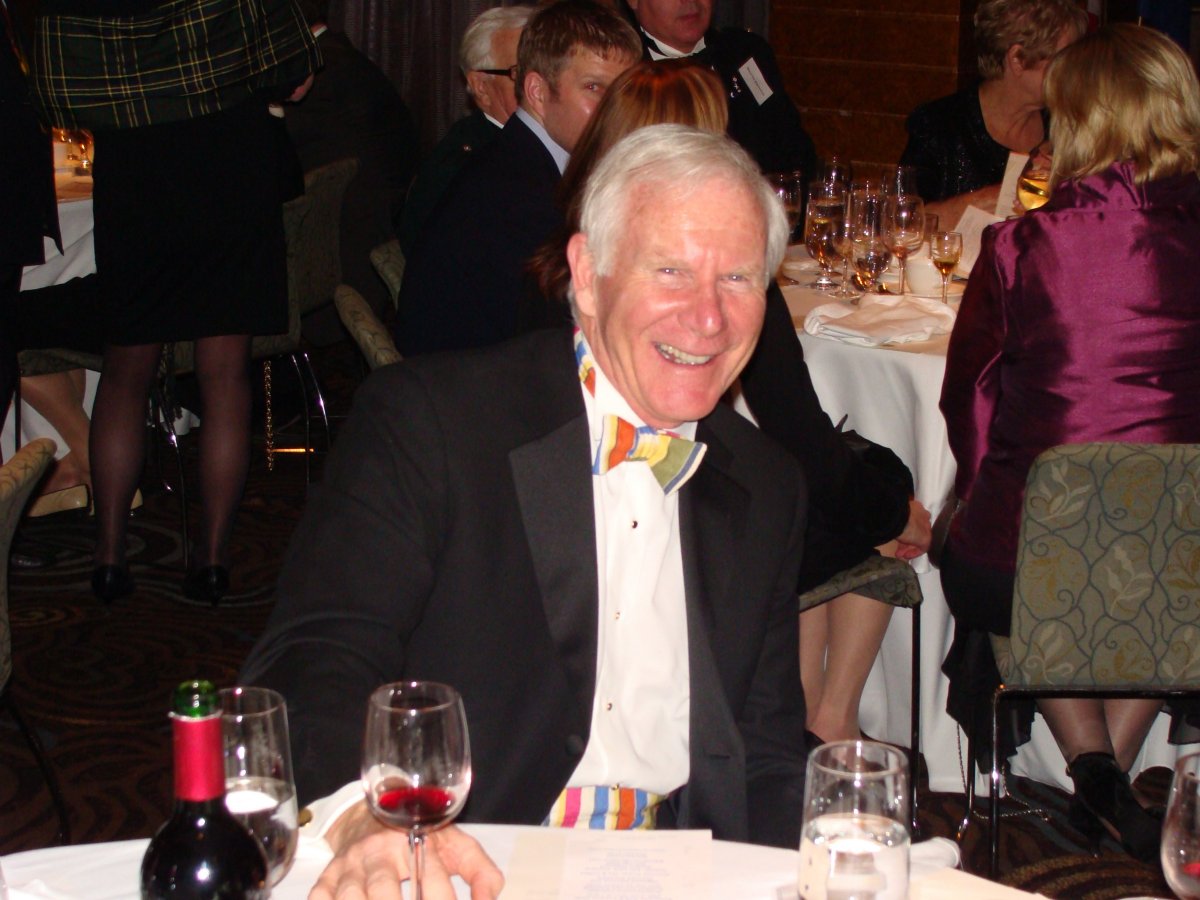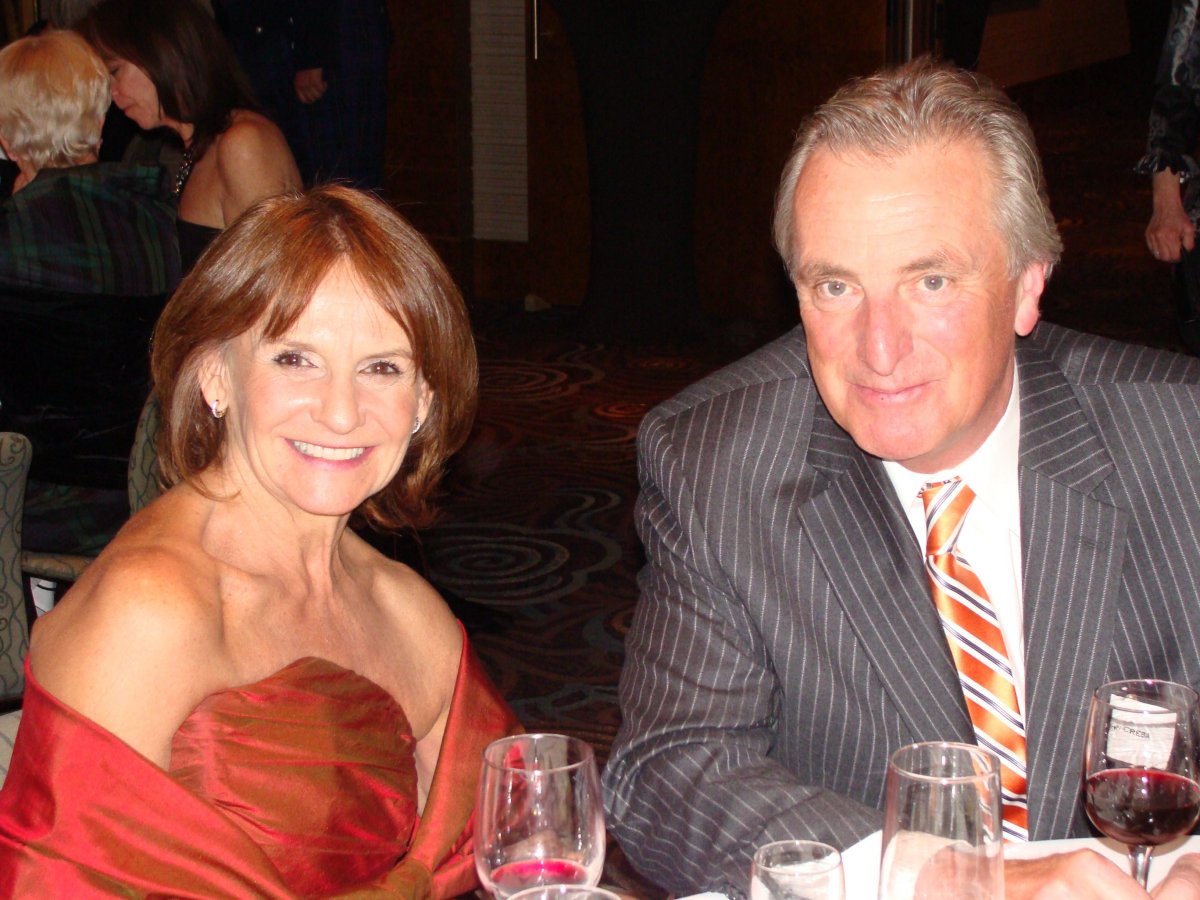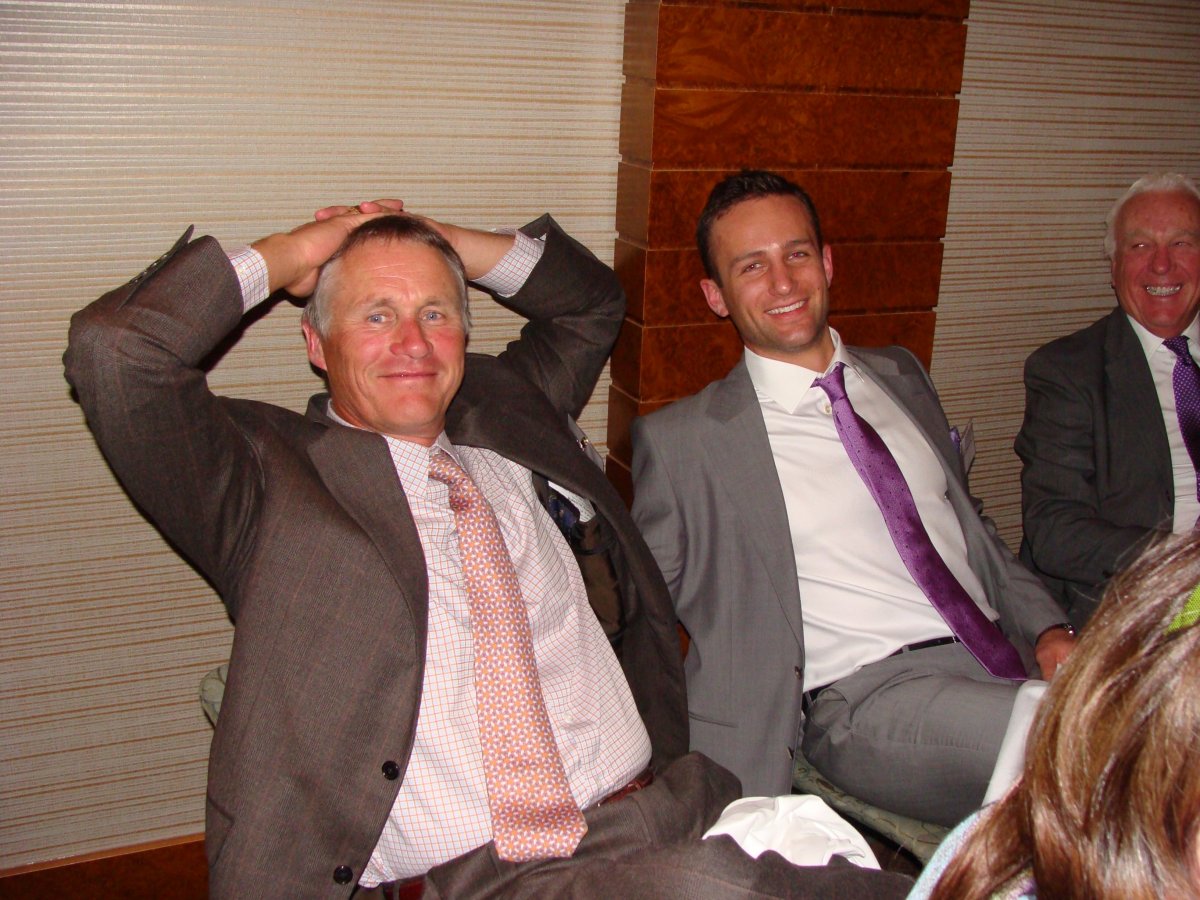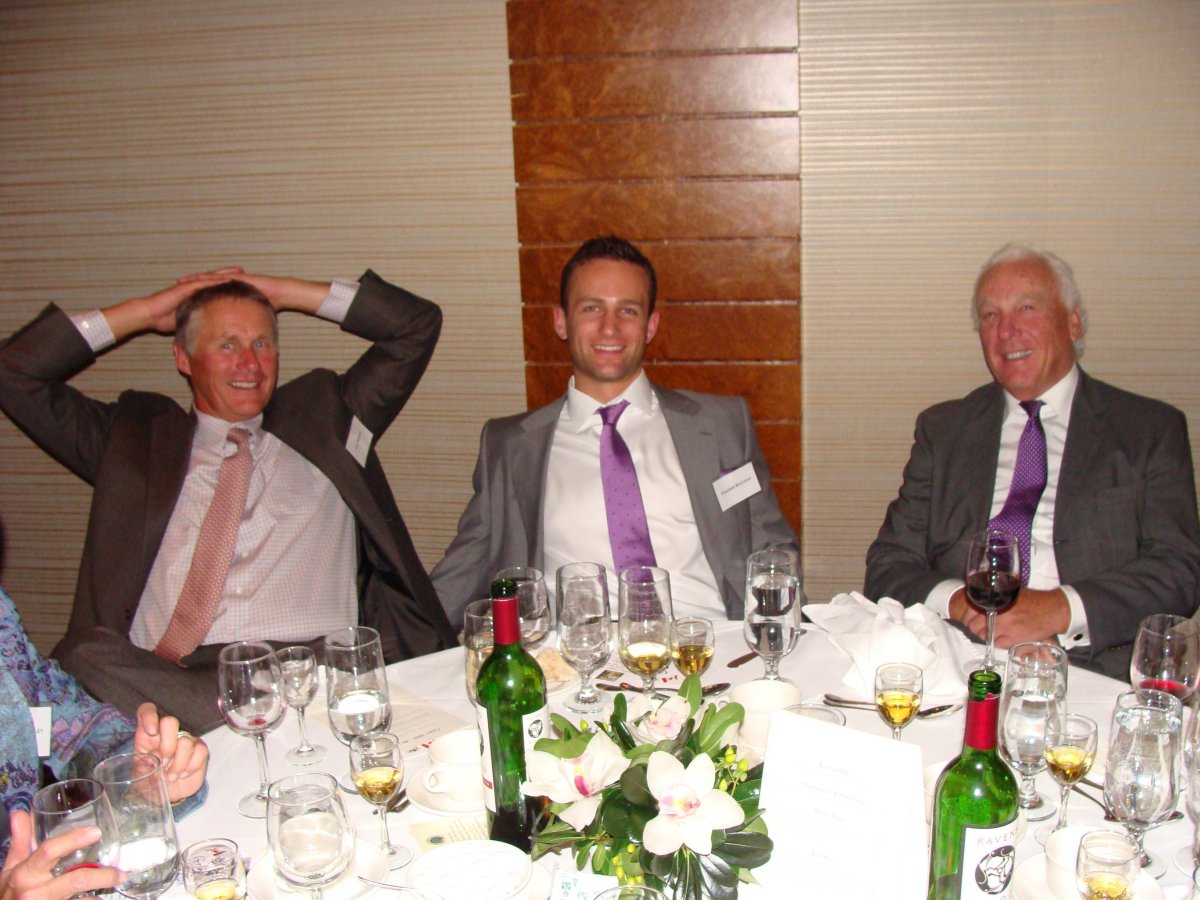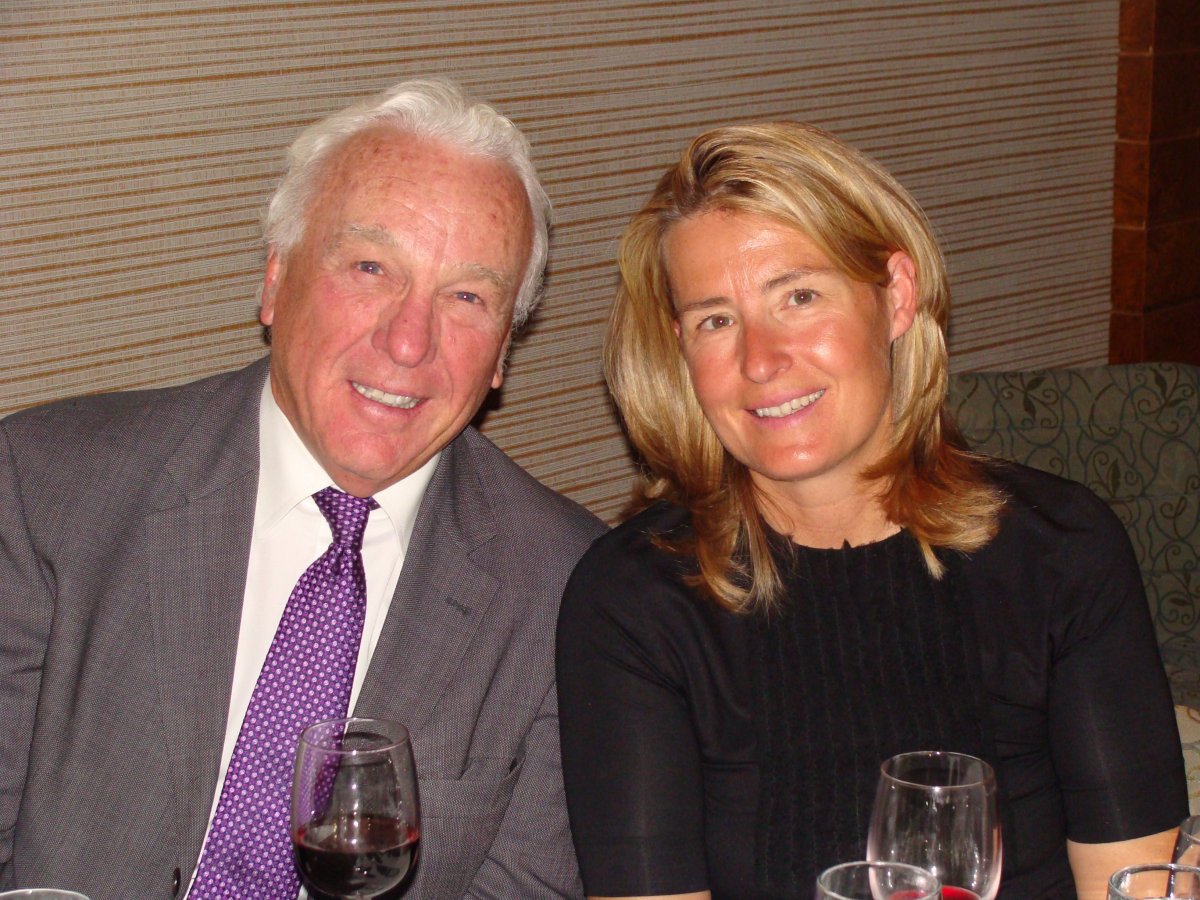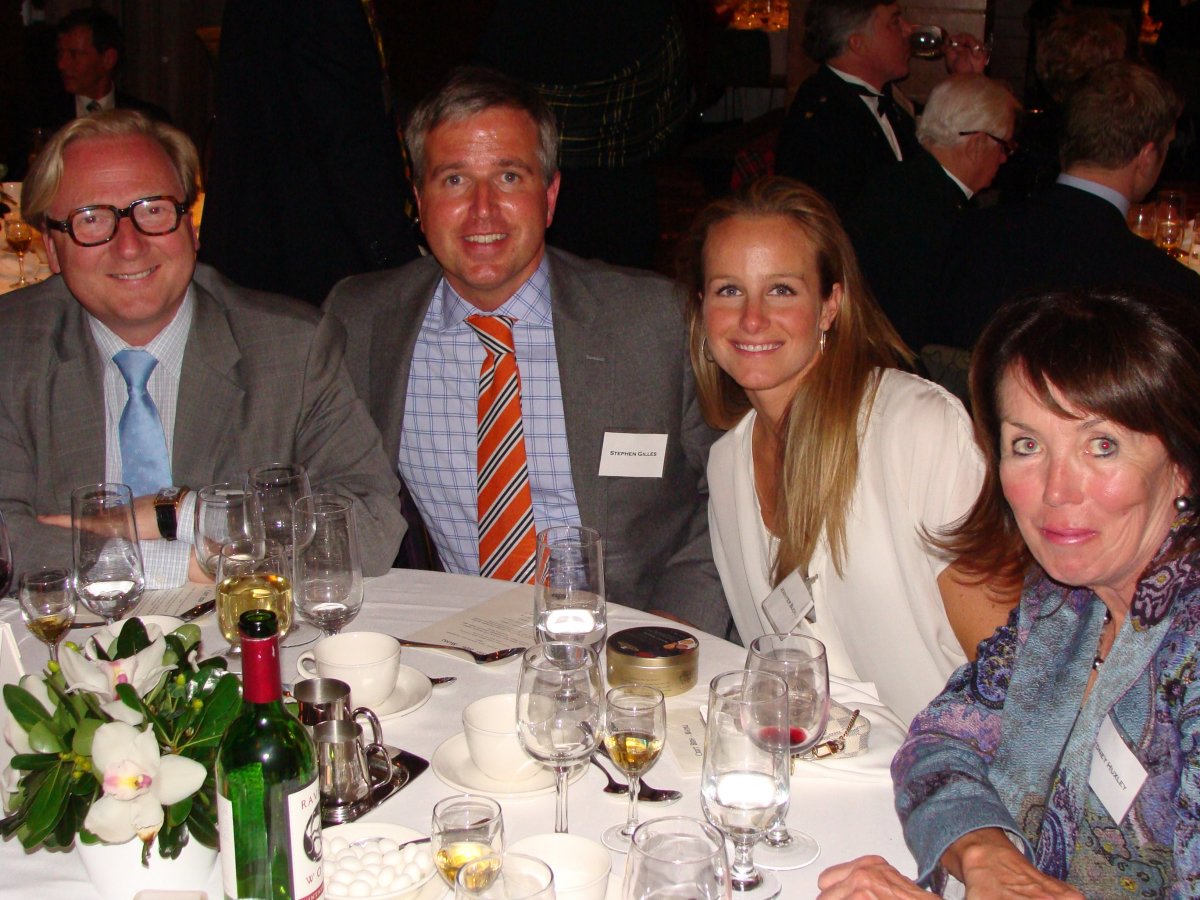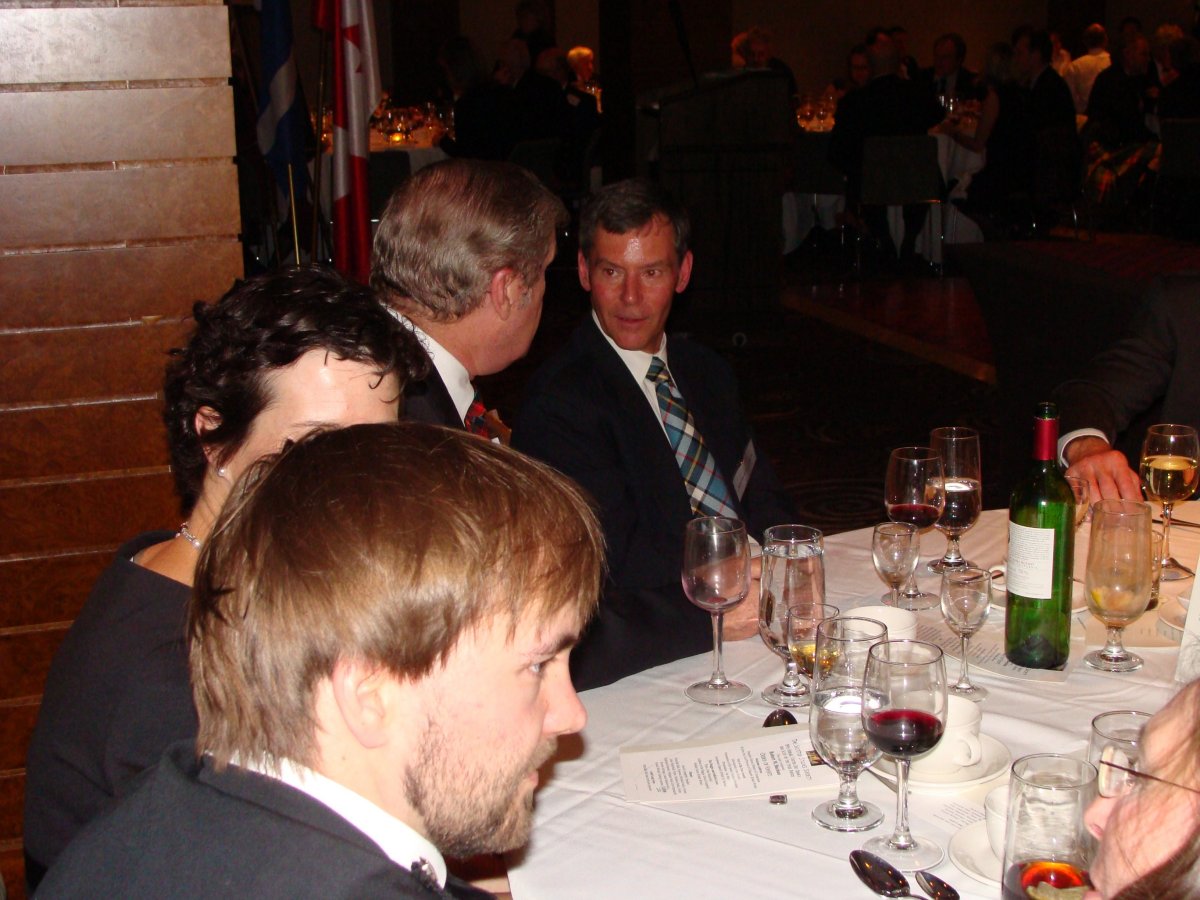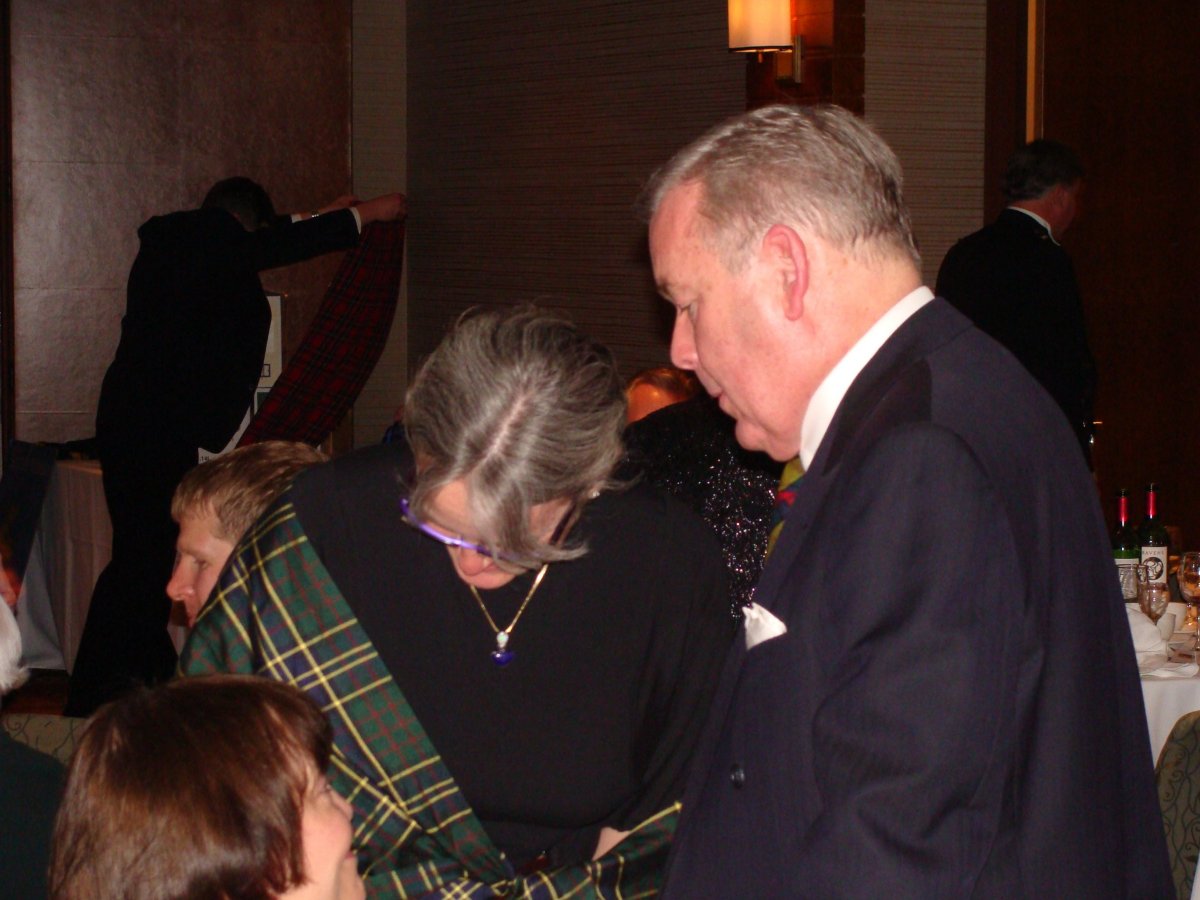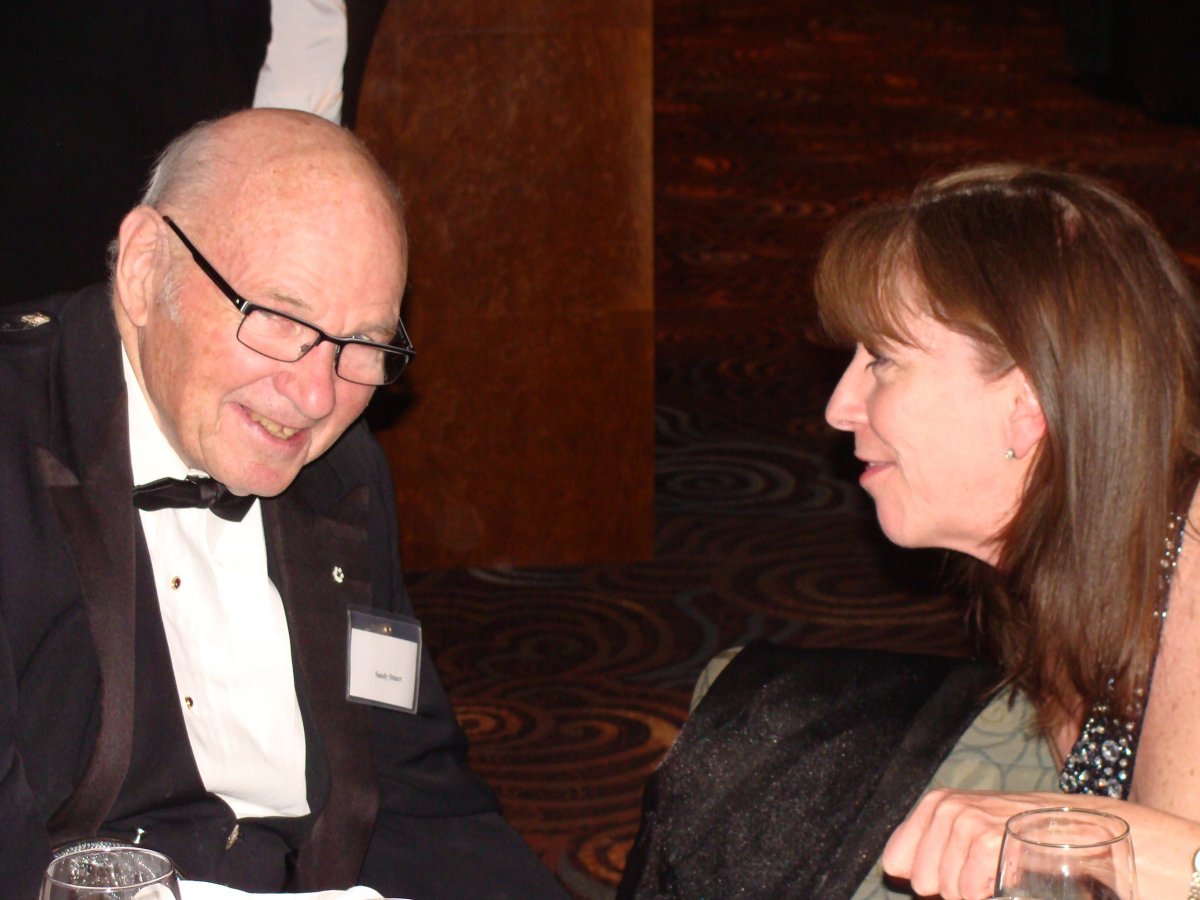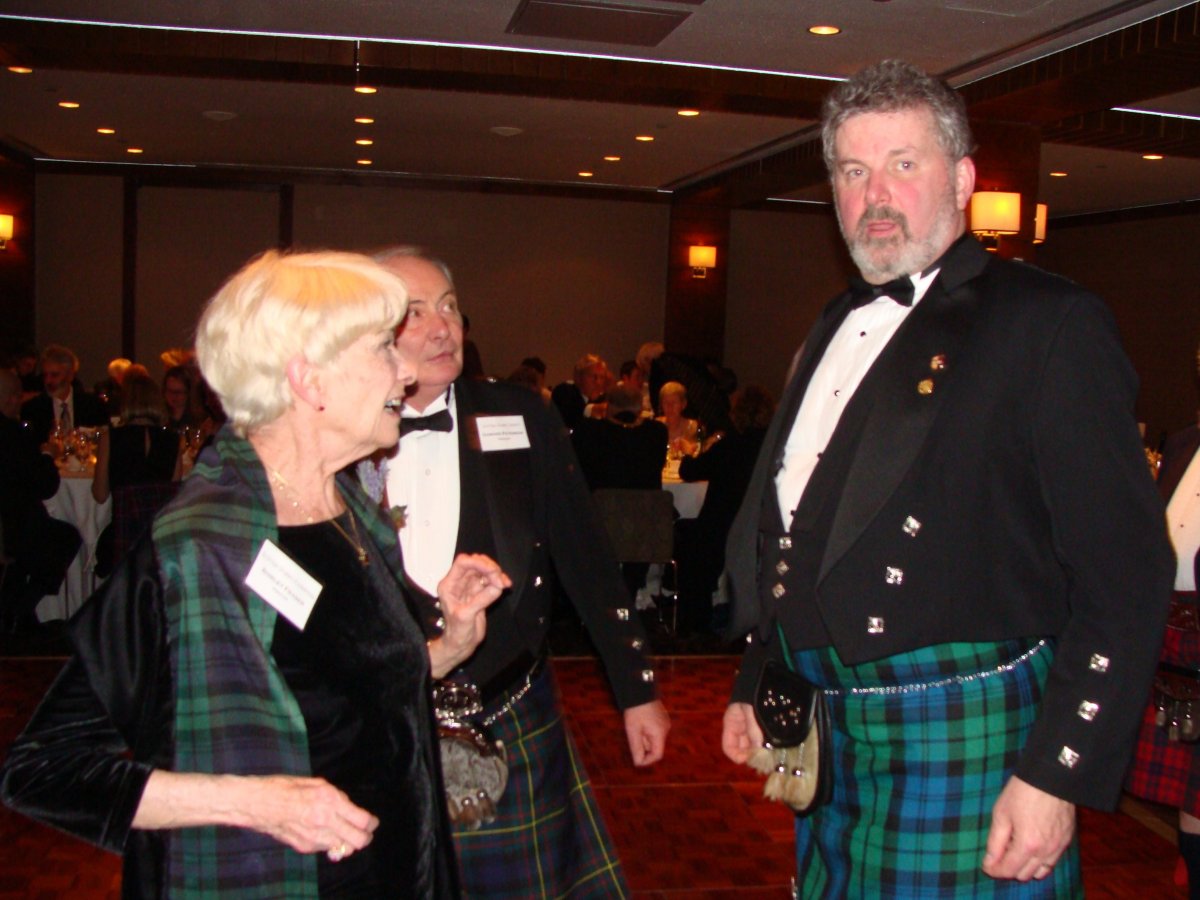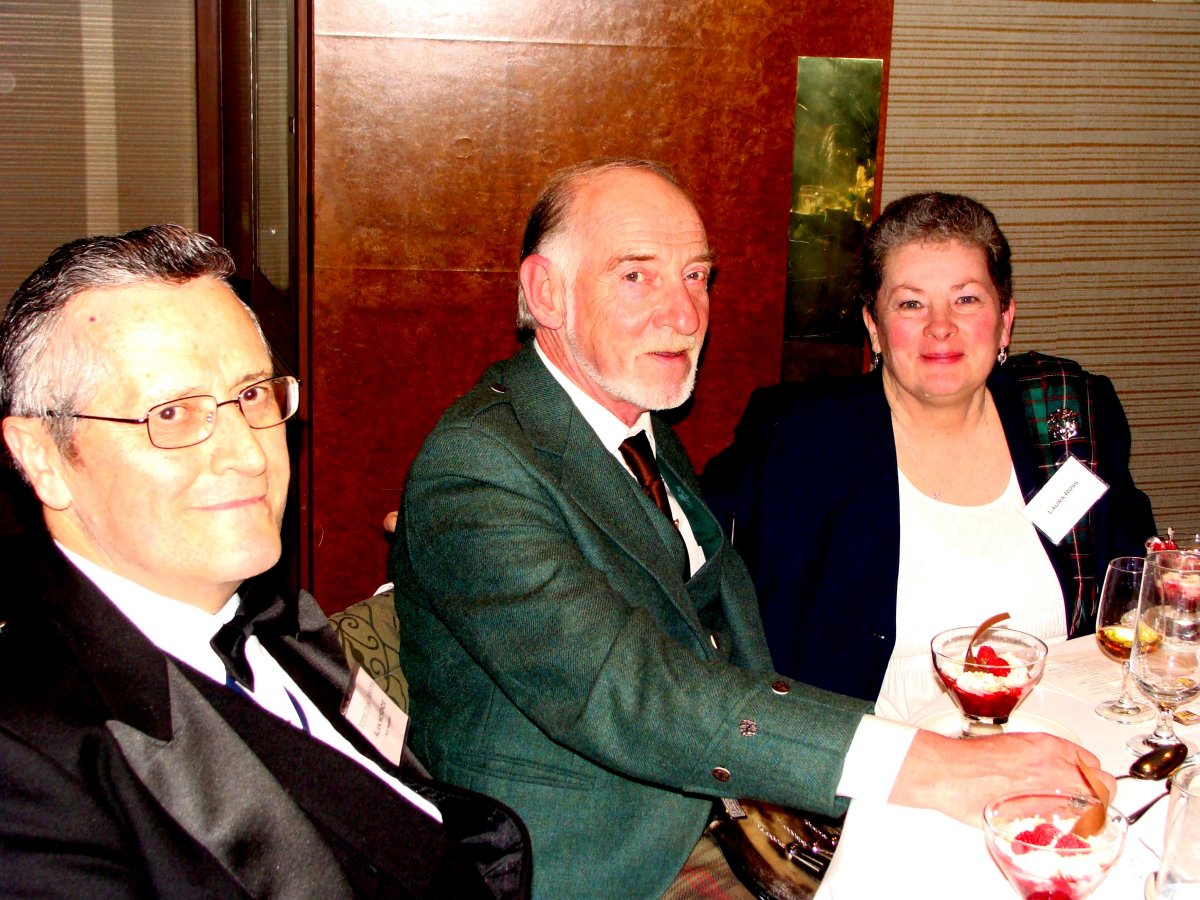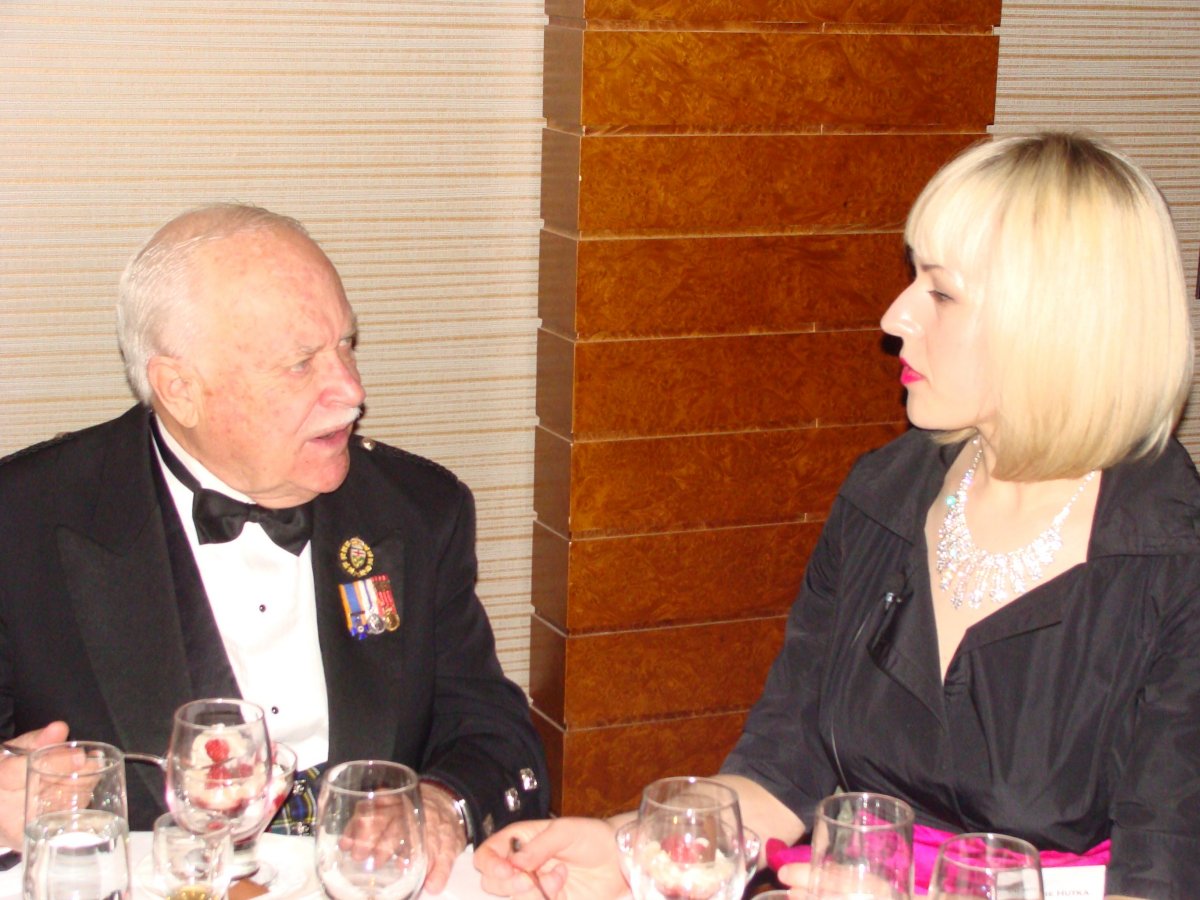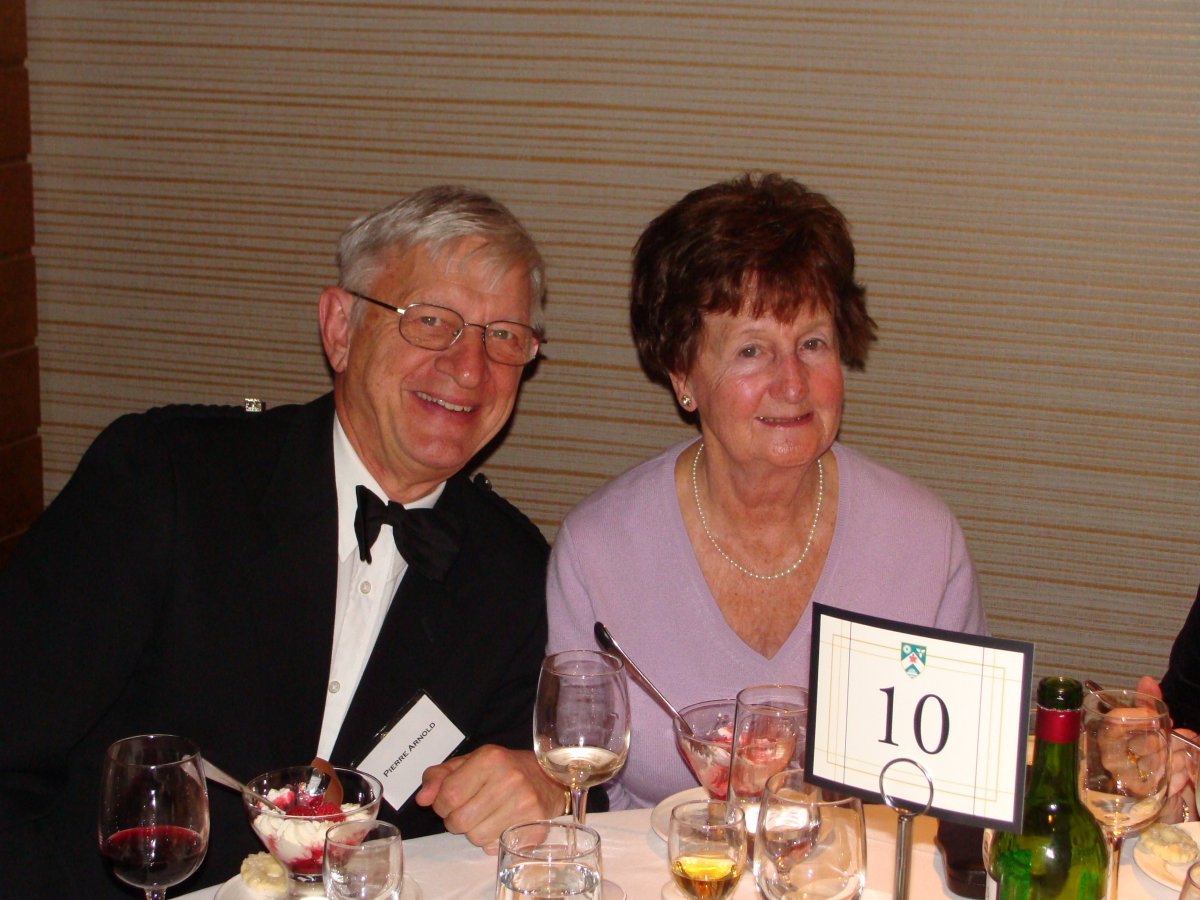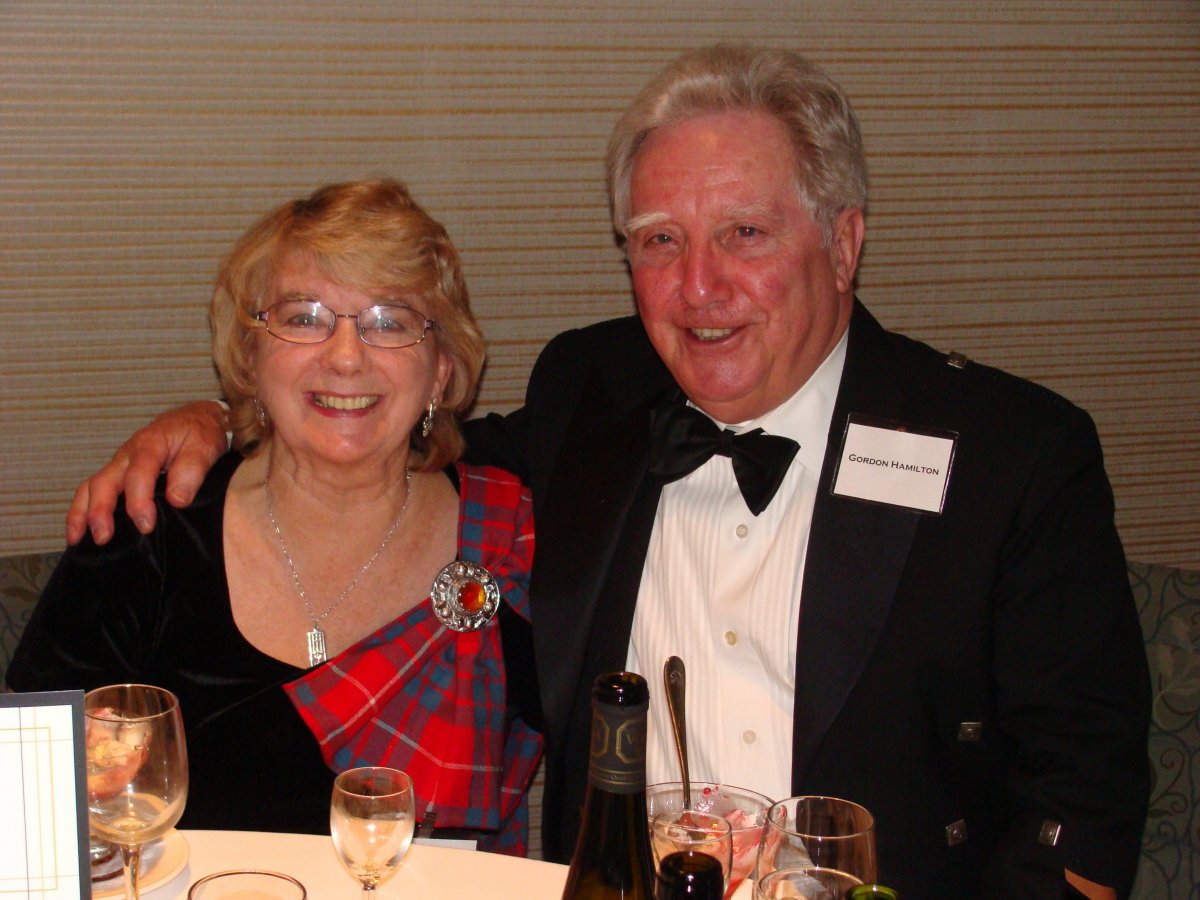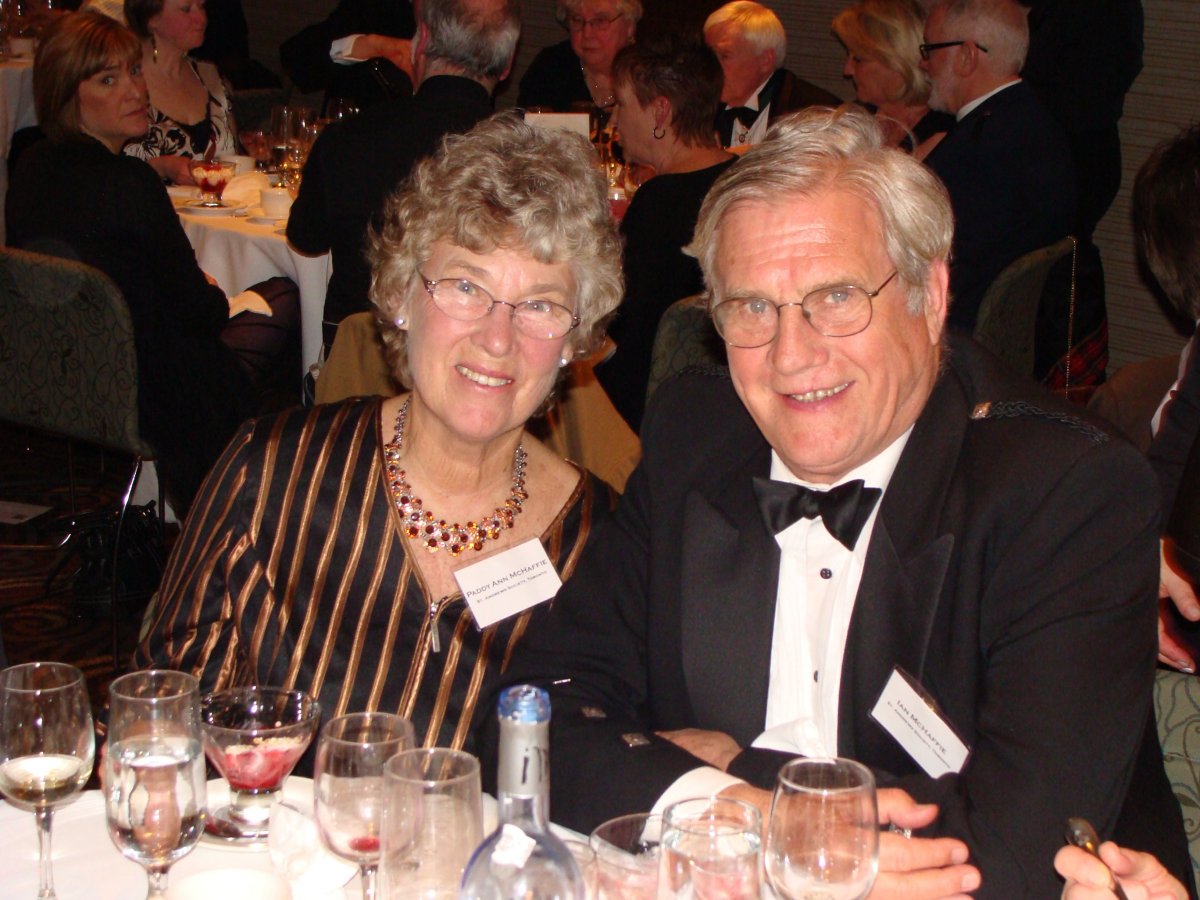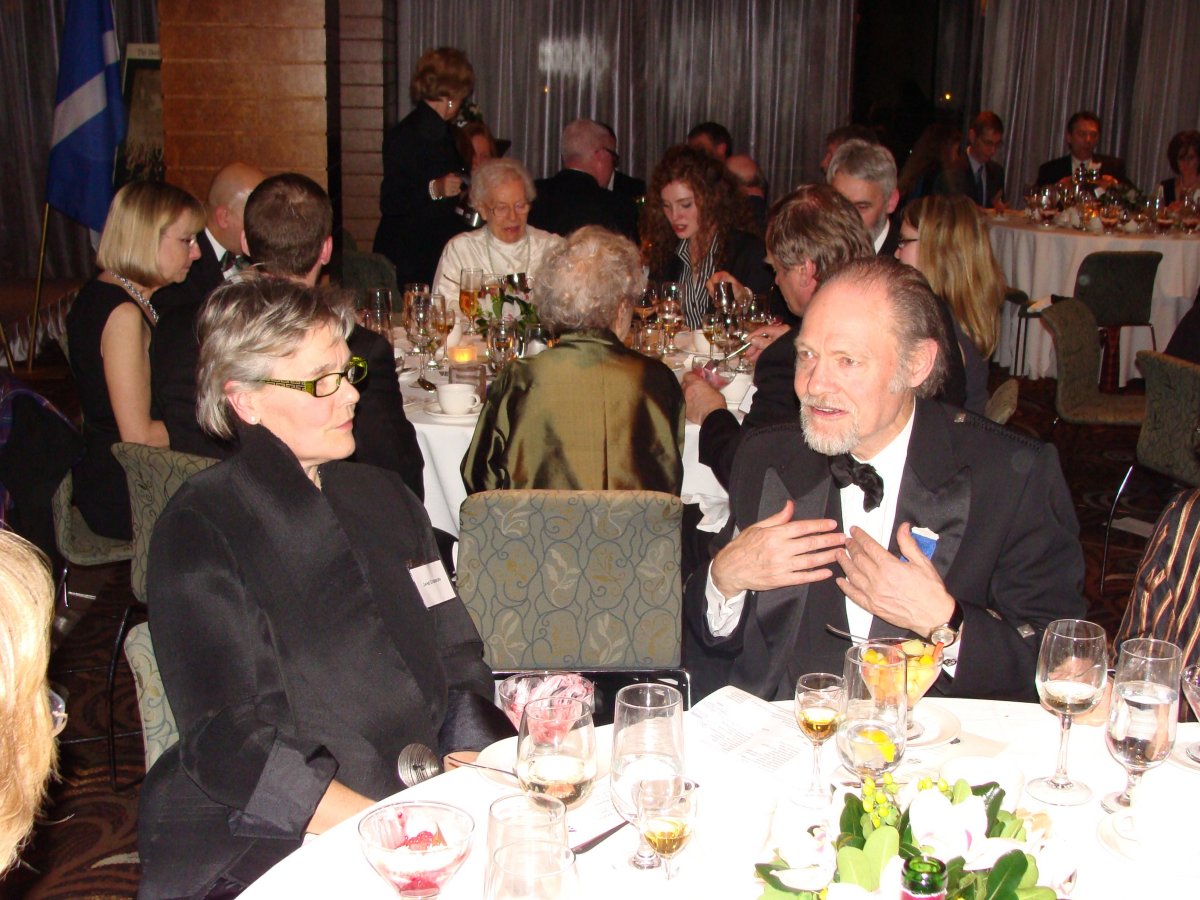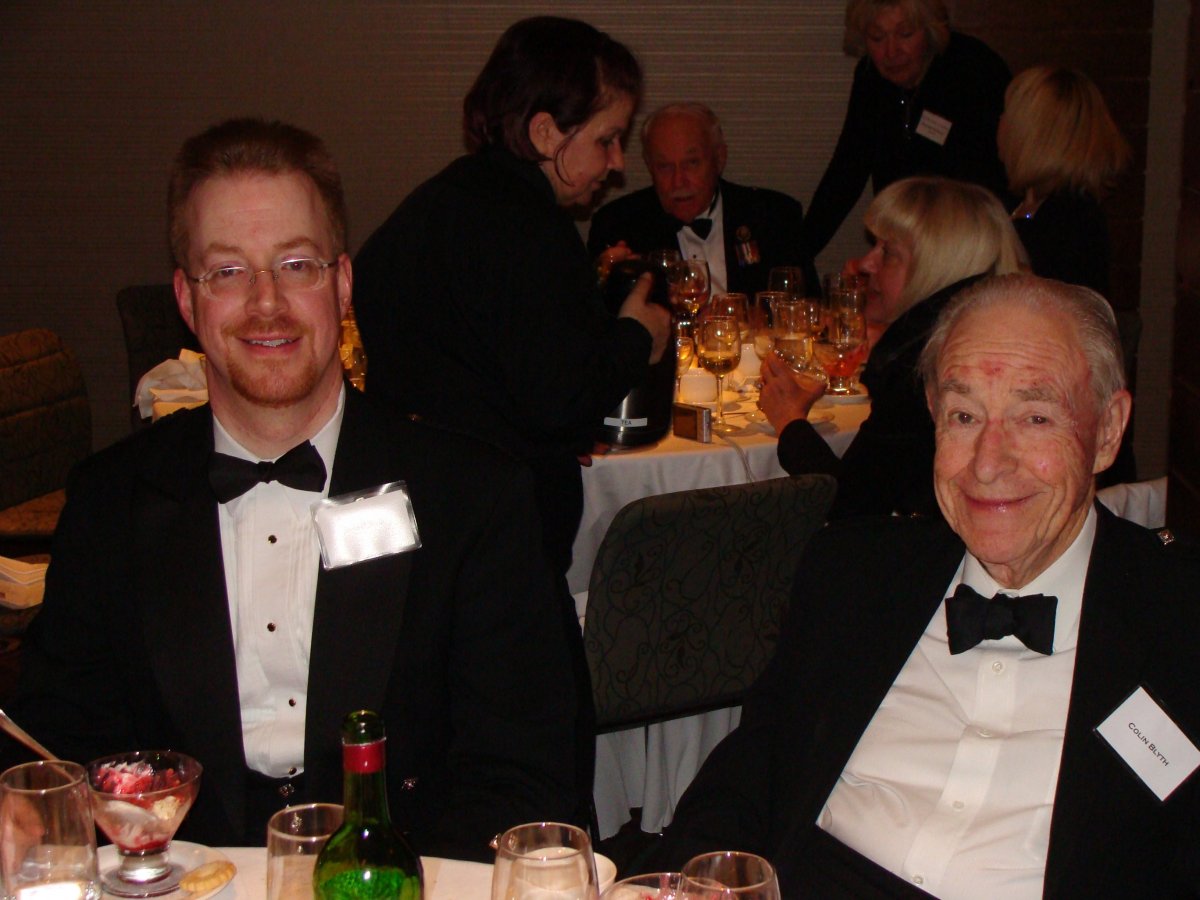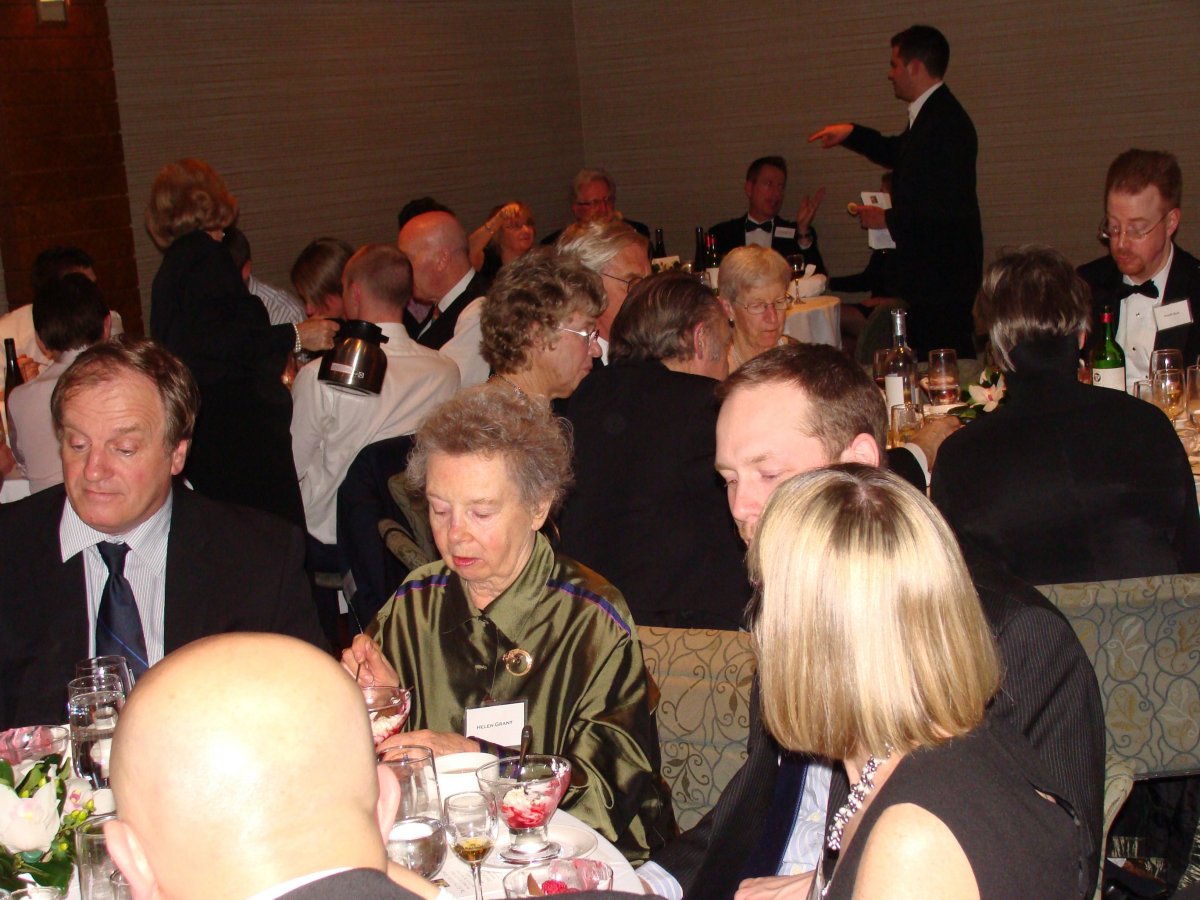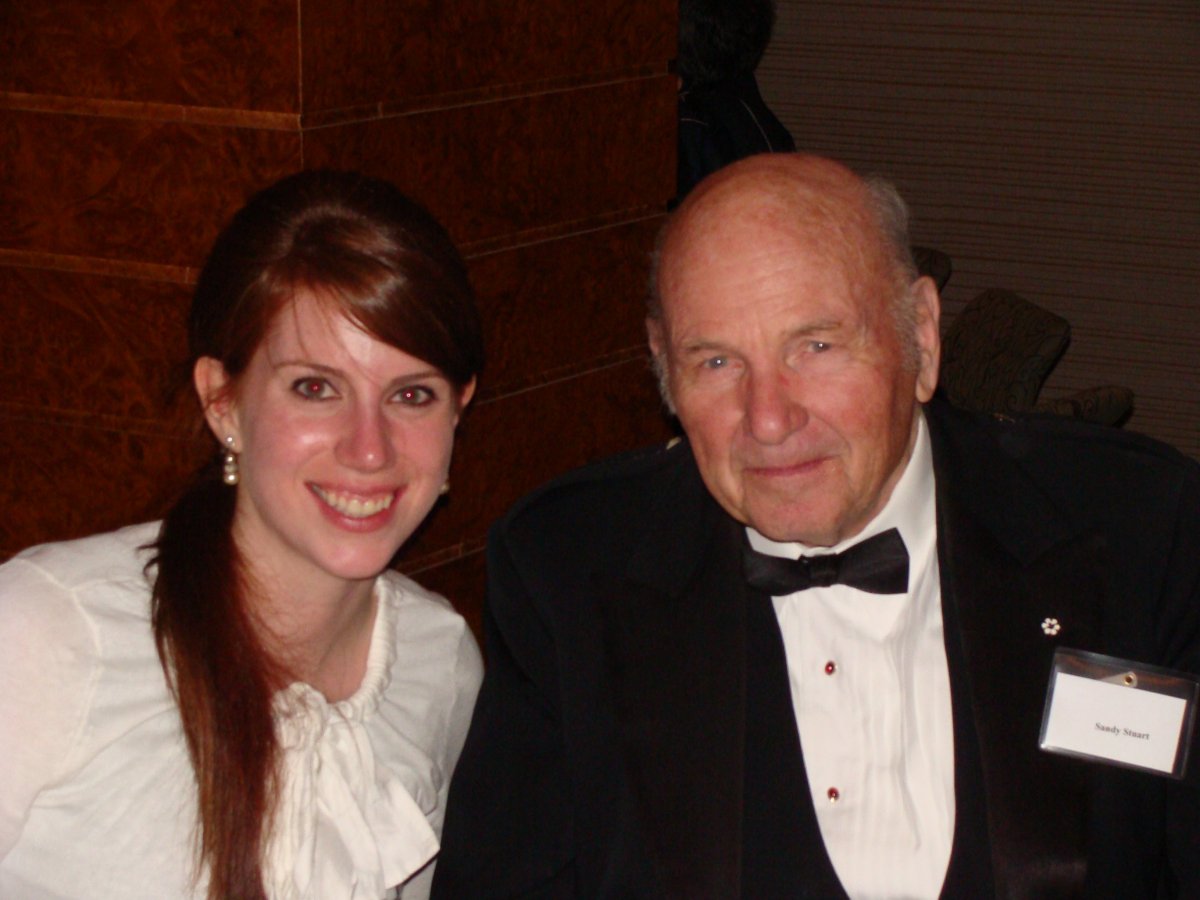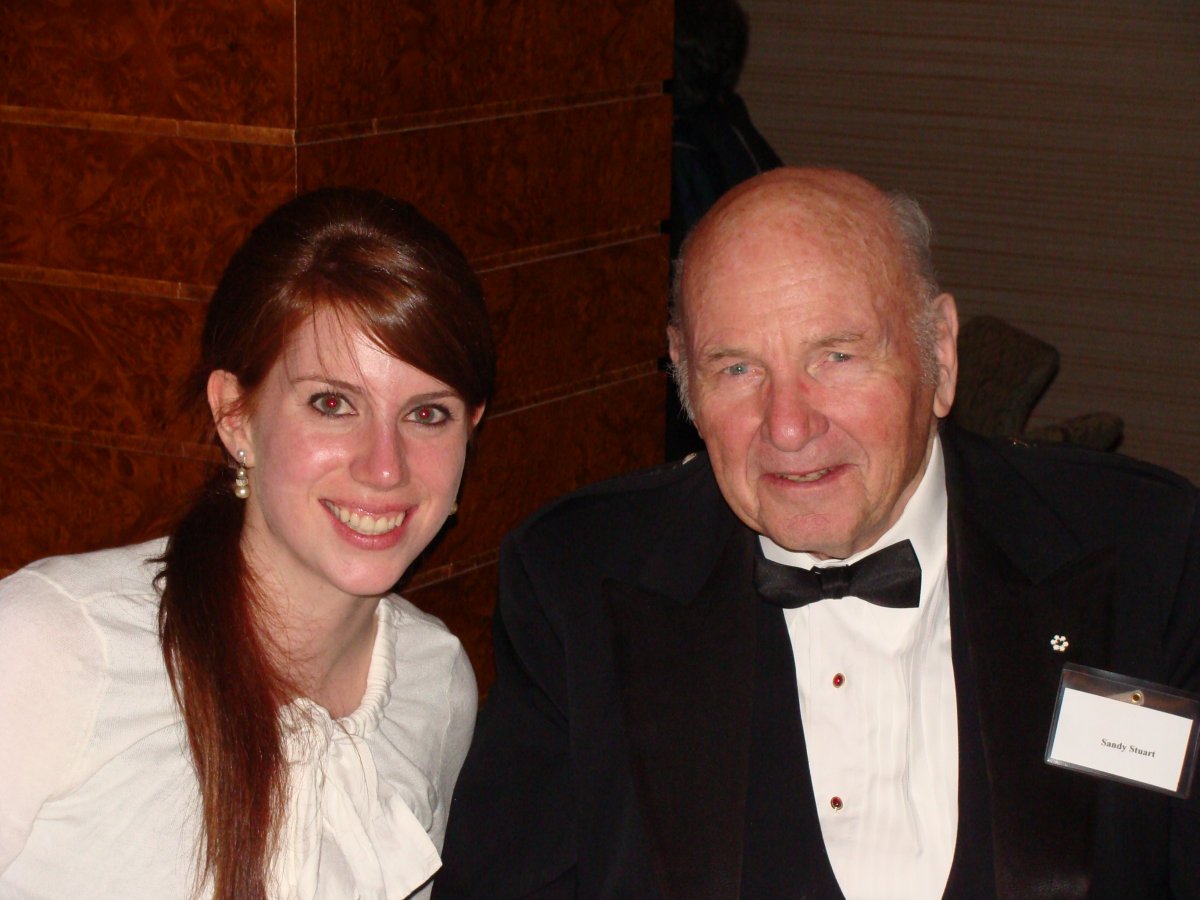 Our Scot of the Year, Robert M. Buchan, may be seen in pictures 126 & 127. The photo may be identified by passing your cursor over it. Their two children Fraser and Jennifer and his friend, John Huxley, are also seated at Table 1.


---
SCOT OF THE YEAR AWARD PRESENTATION
Master of Ceremonies, Douglas Gibson, welcomed everyone to Tartan Day 2011, talking about the connection between Canada and Scotland. He then introduced Lord Provost Robert Winter of Glasgow. Doug Gibson gave a brief description about the concept of the Scot of the Year and the method of selection by former recipients of the award. He then called upon John Huxley, who outlined the many accompishments of his friend, Robert Buchan.
MC Doug Gibson introduced Richard Wernham, recipient of the Scot of the Year award for 2010, to make this year's presentation to Robert M. Buchanan. President David Campbell is on the platform as the bearer of the silver cup.
As an added feature to the presentation, Ian Bain of Catto's Whisky was invited to present a bottle of Old Pulteney Single Malt Scotch Whisky from Scotland's most northerly mainland distillery (in the Wick area) to Robert Buchan.

Robert M. Buchan delivered his acceptance speech.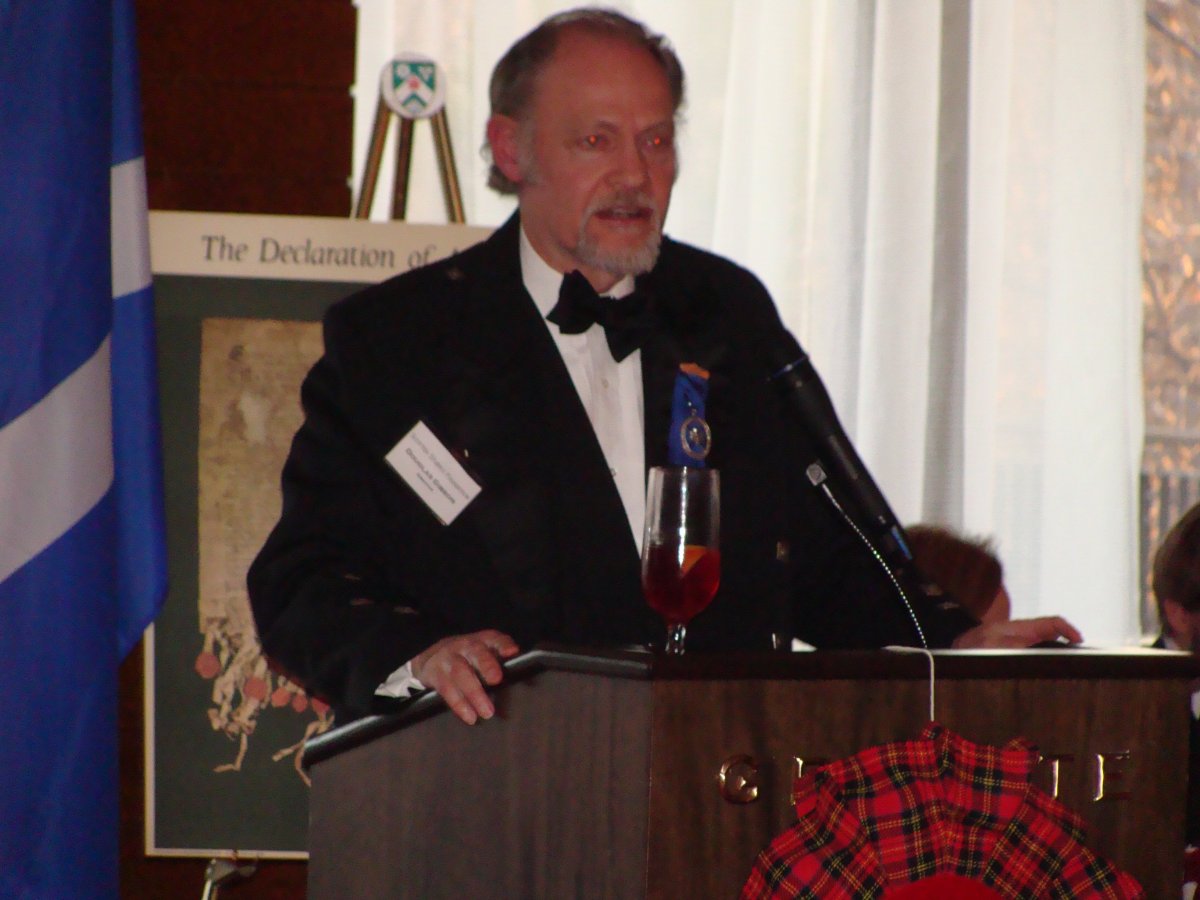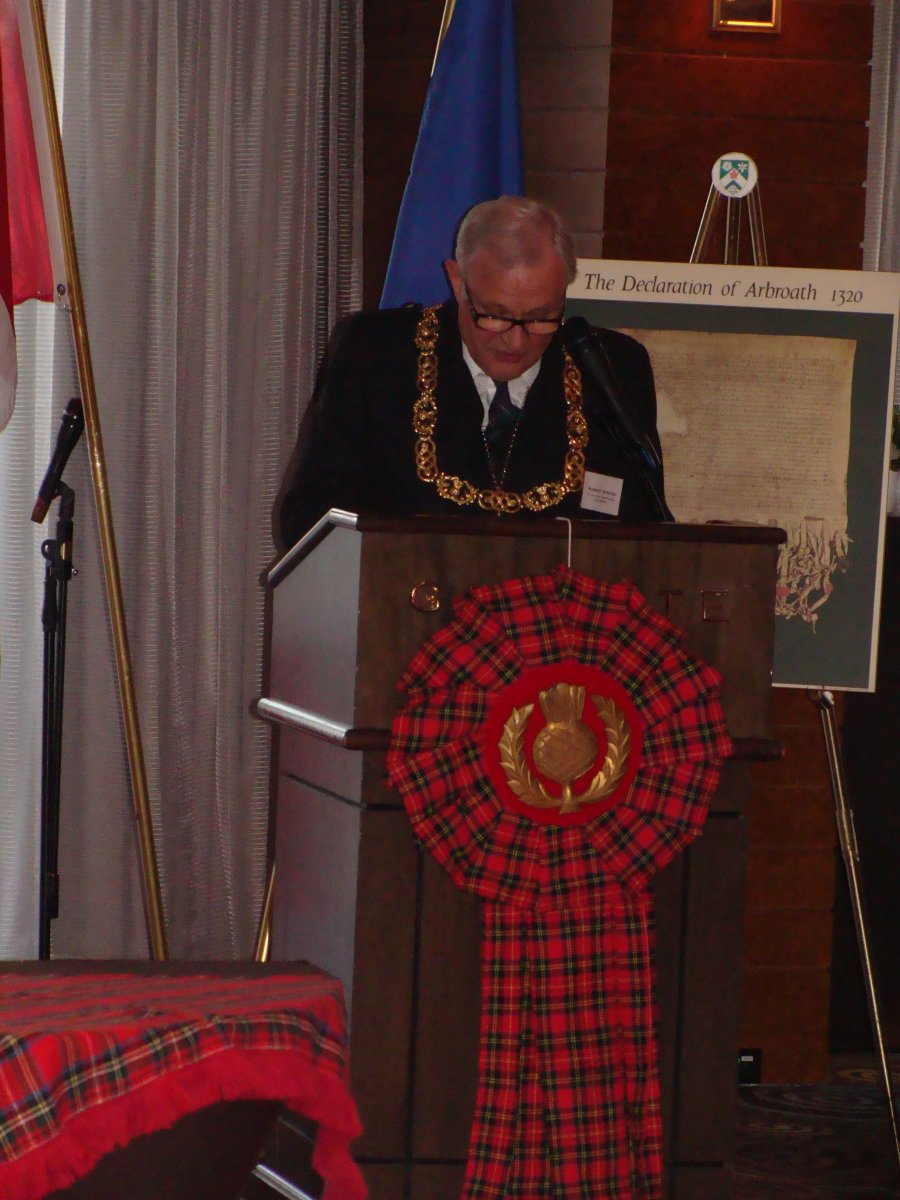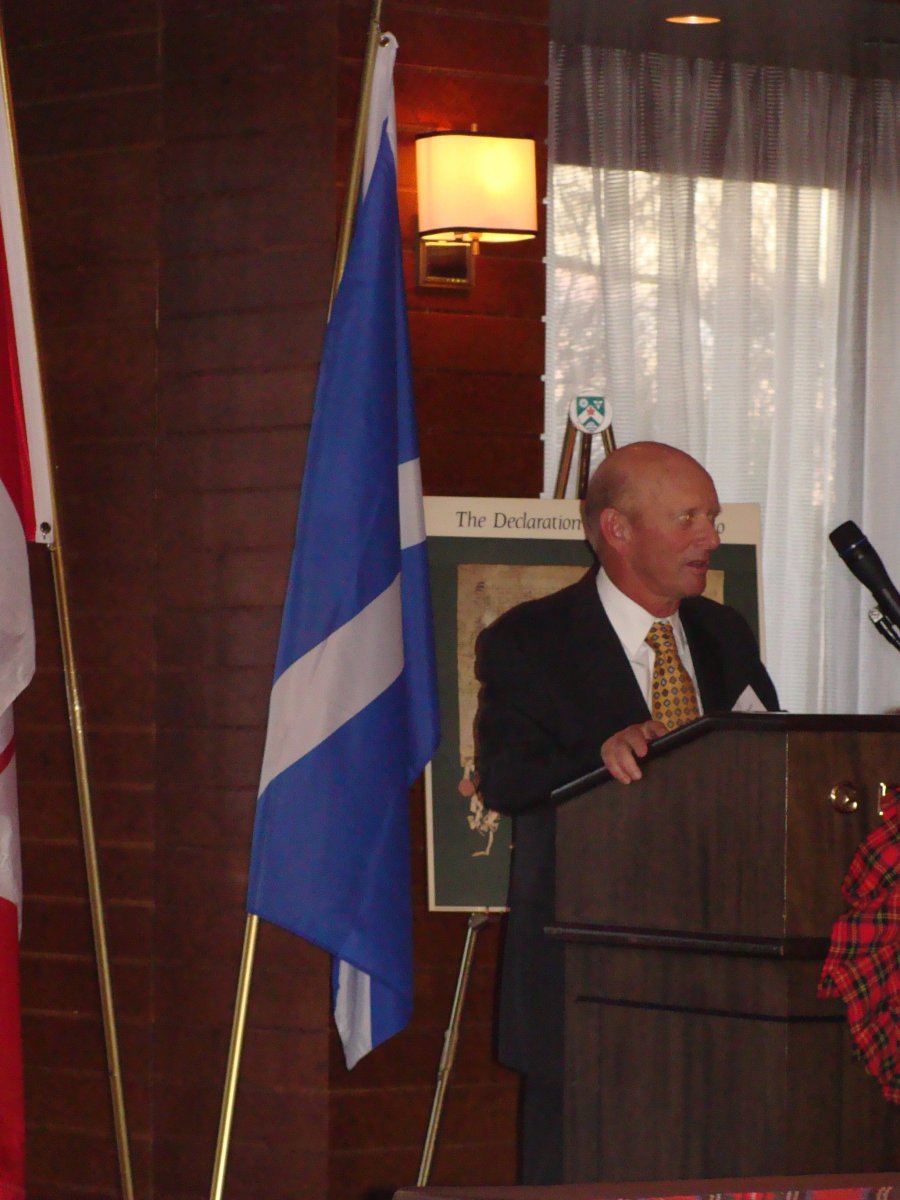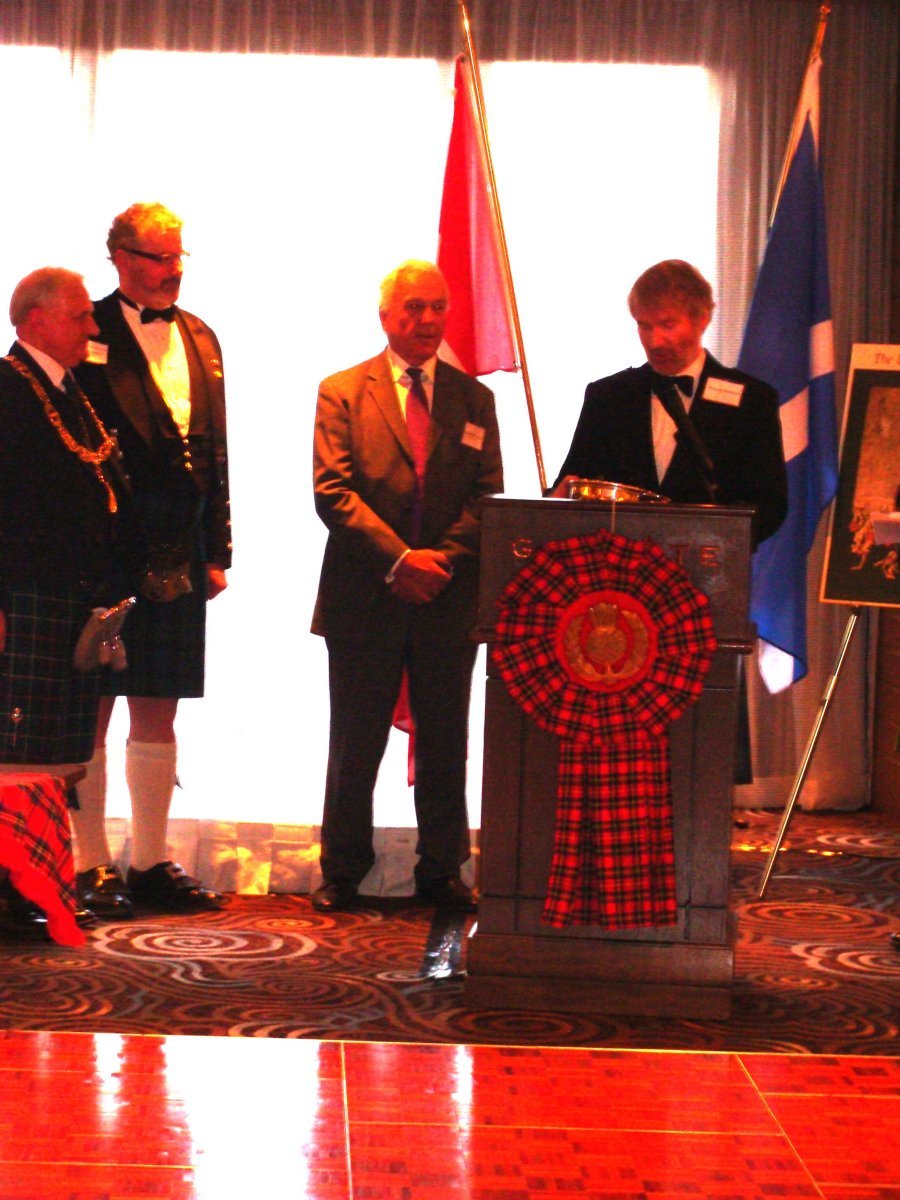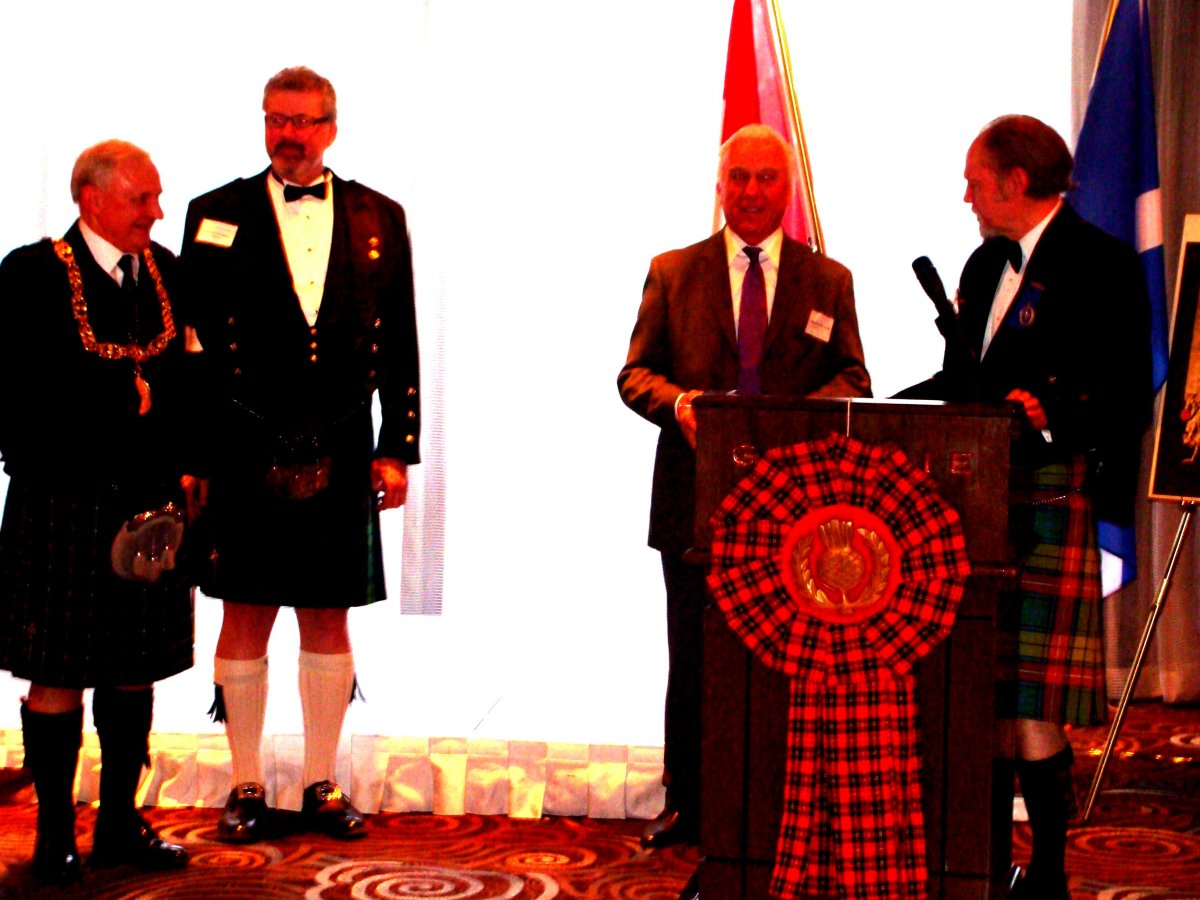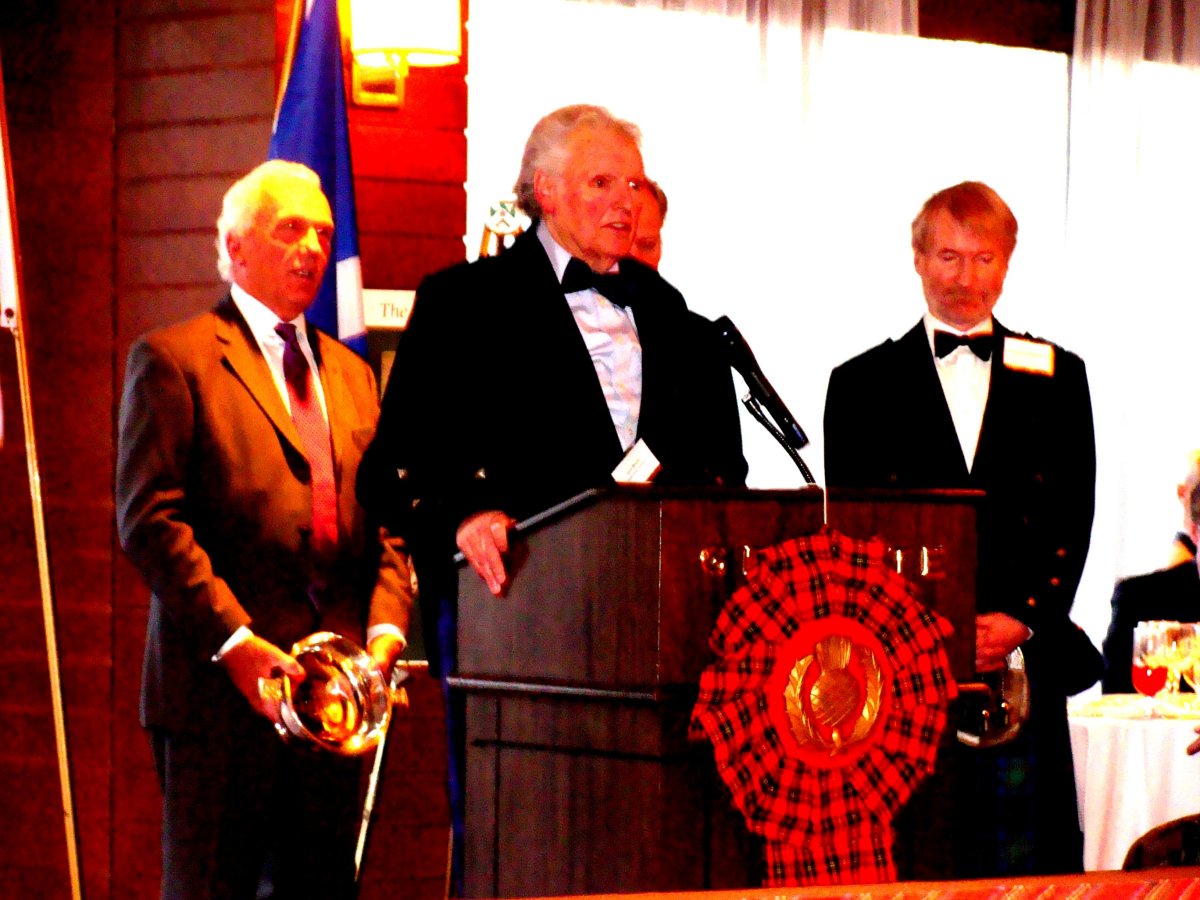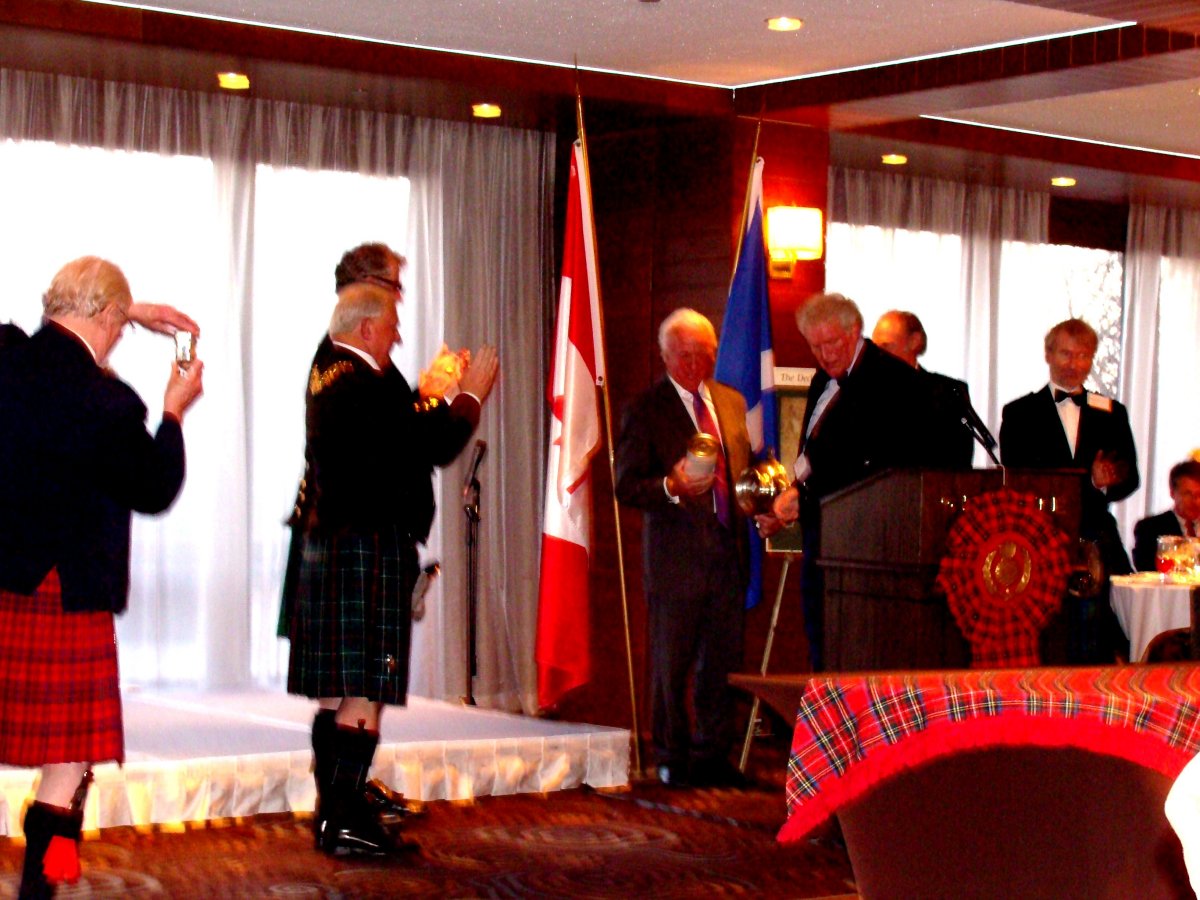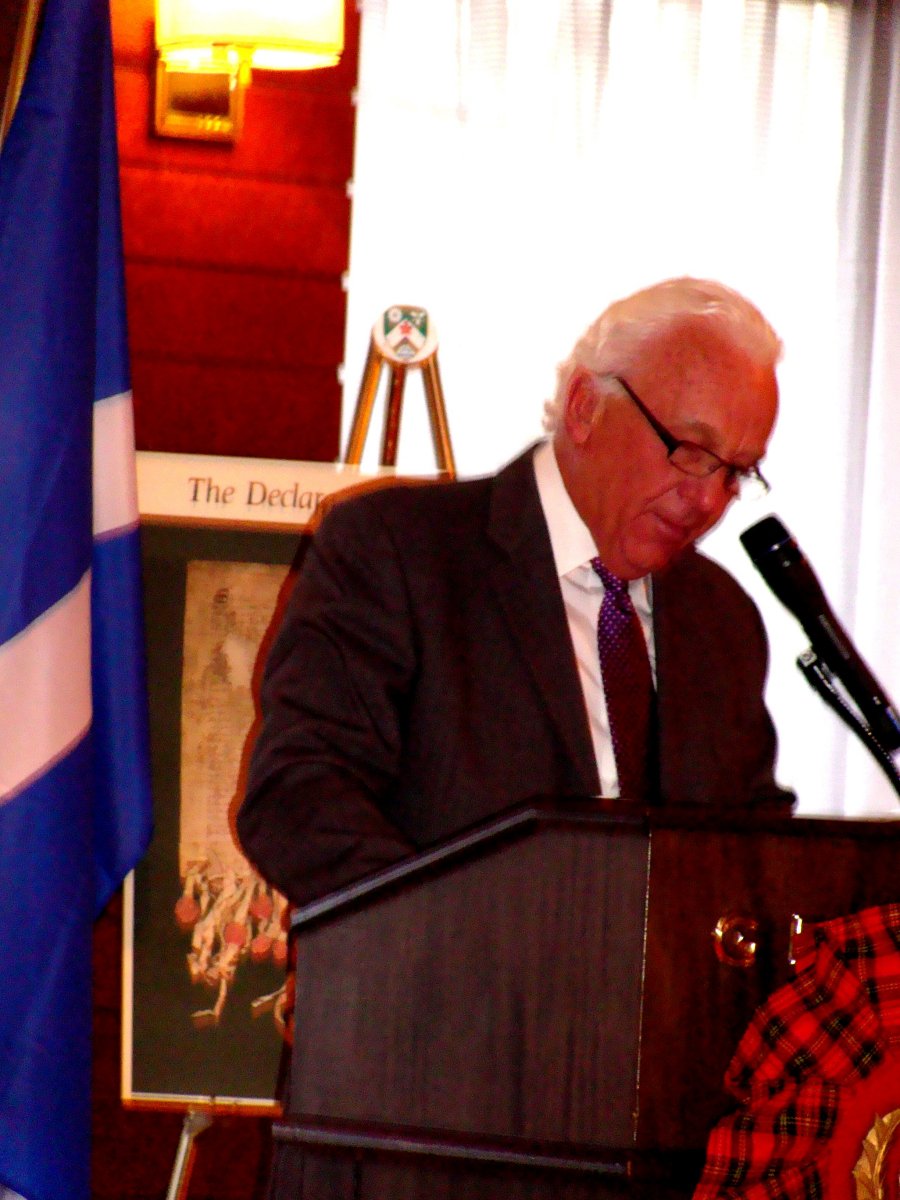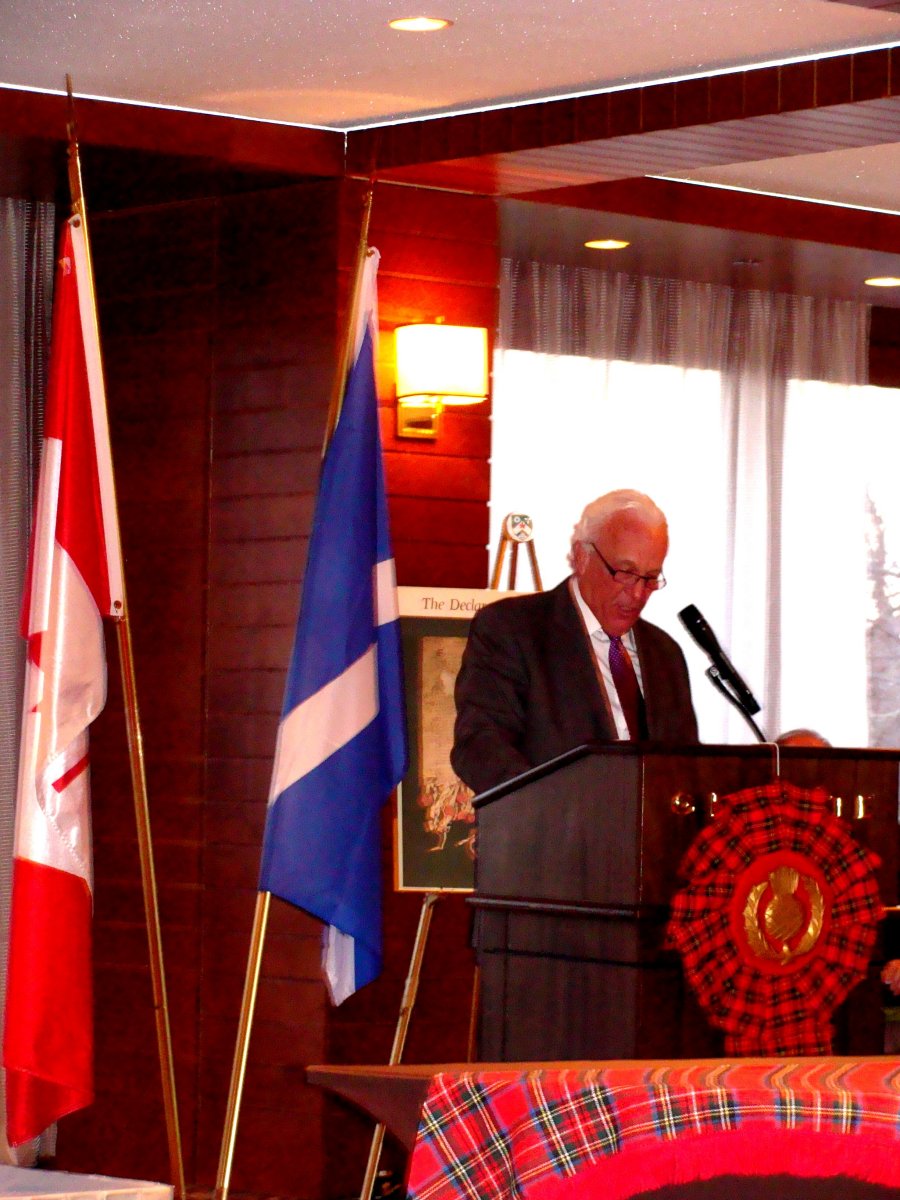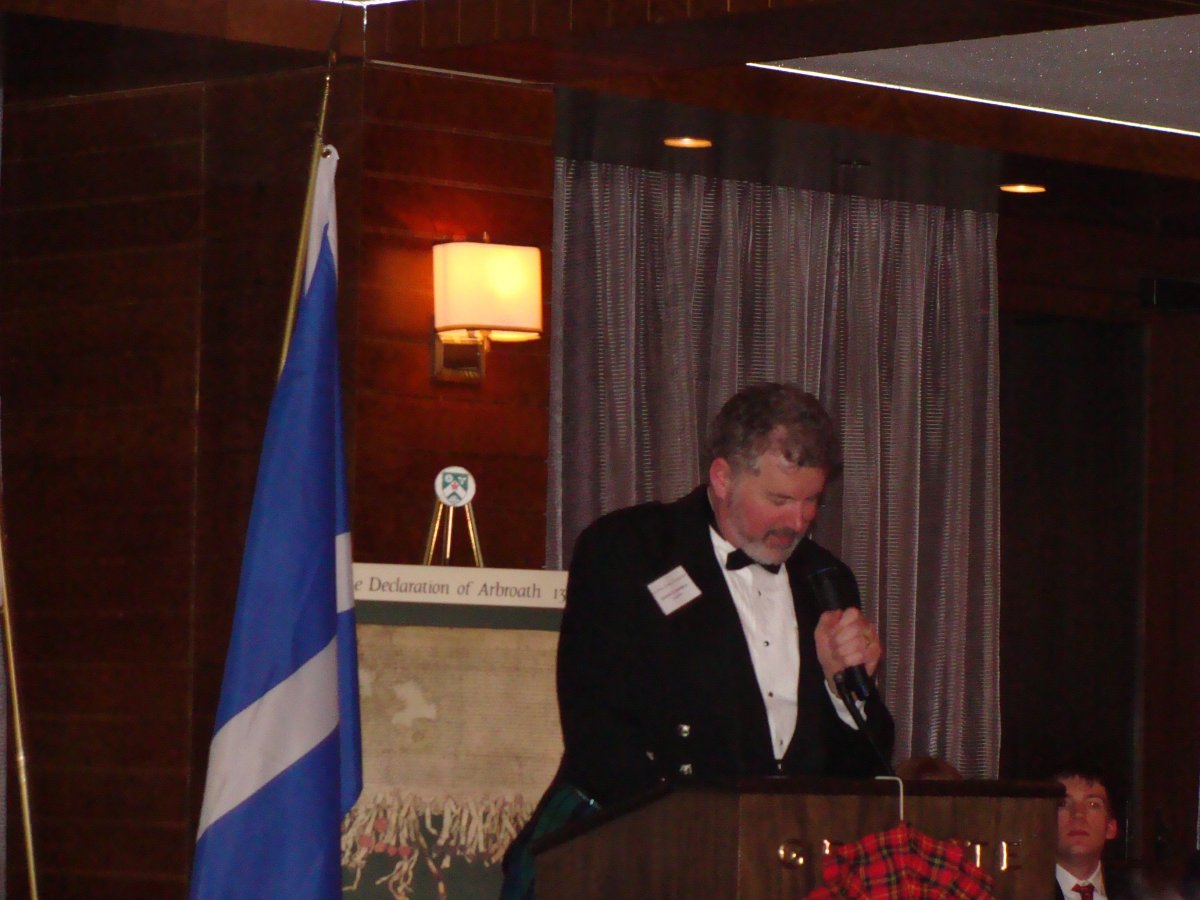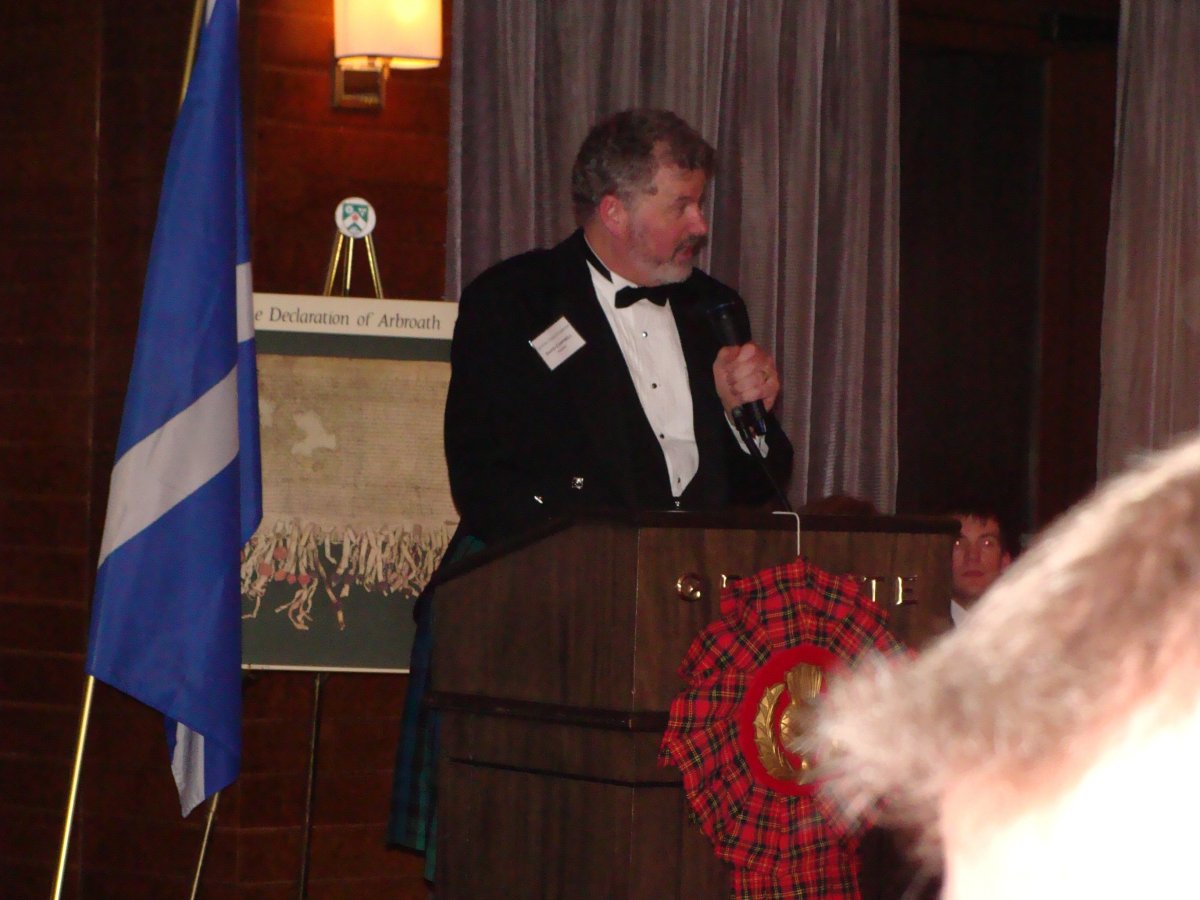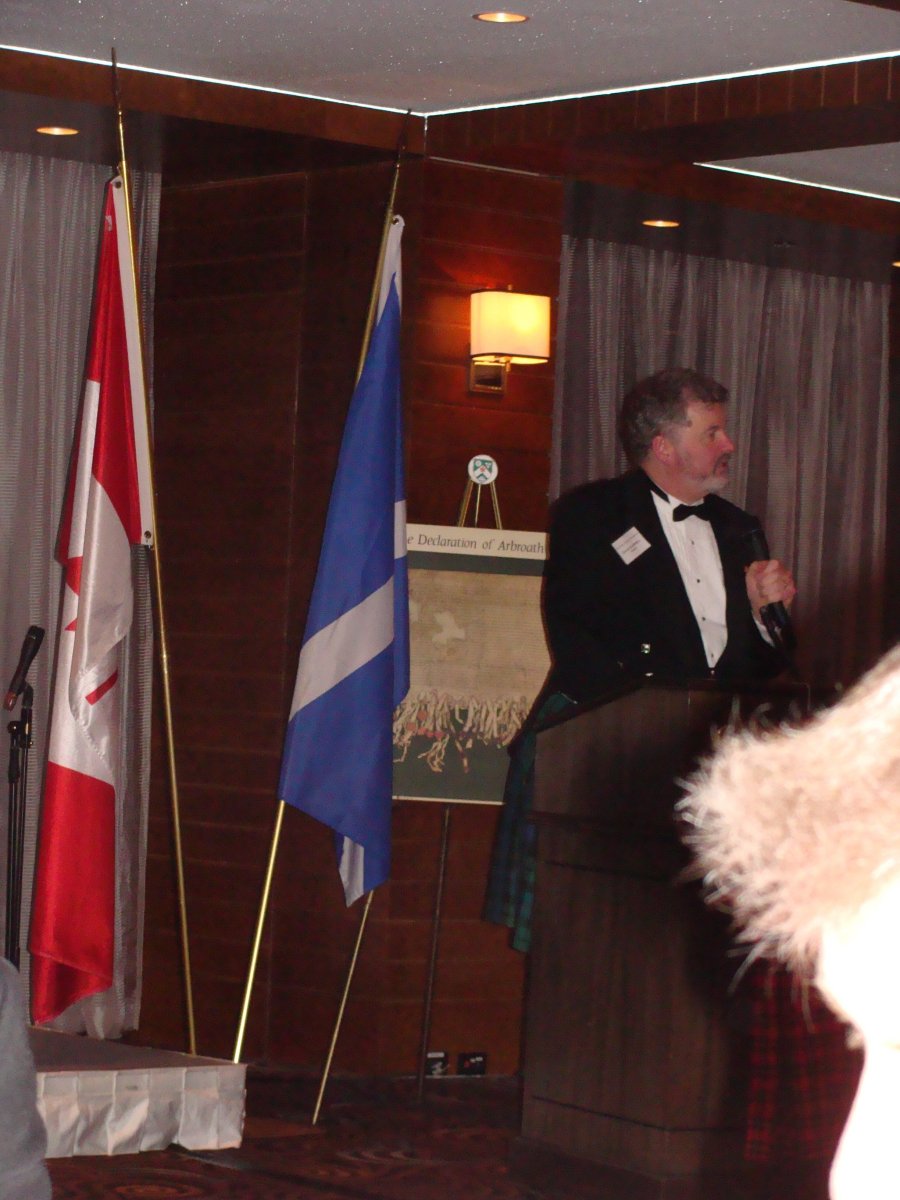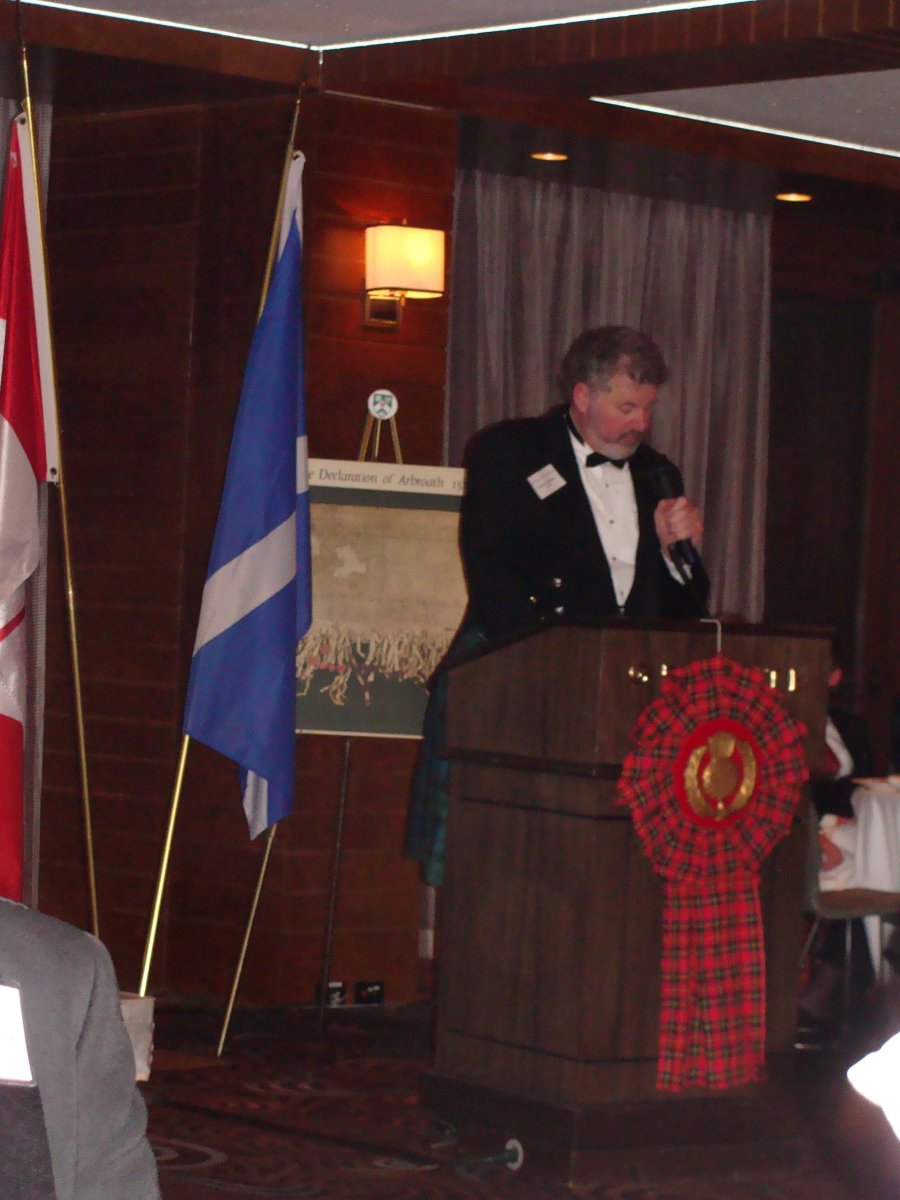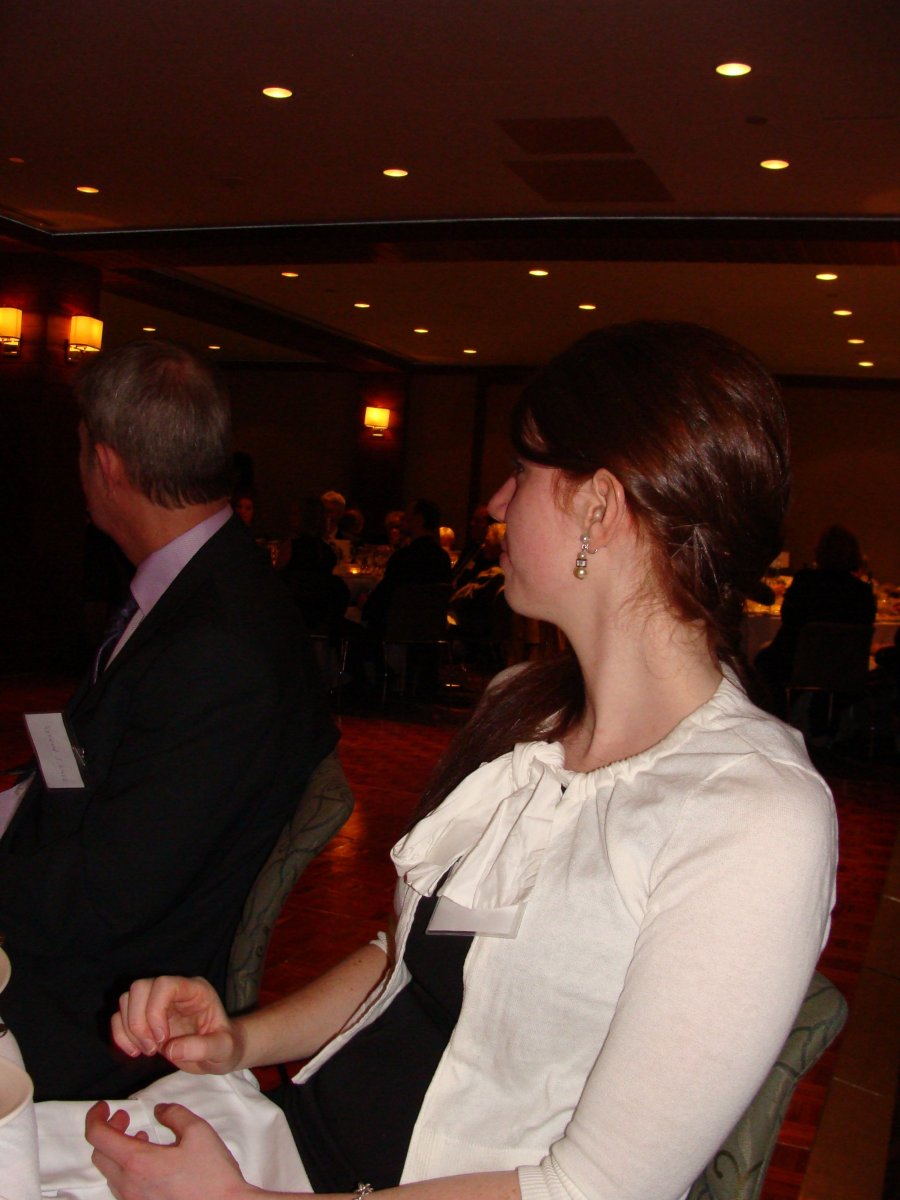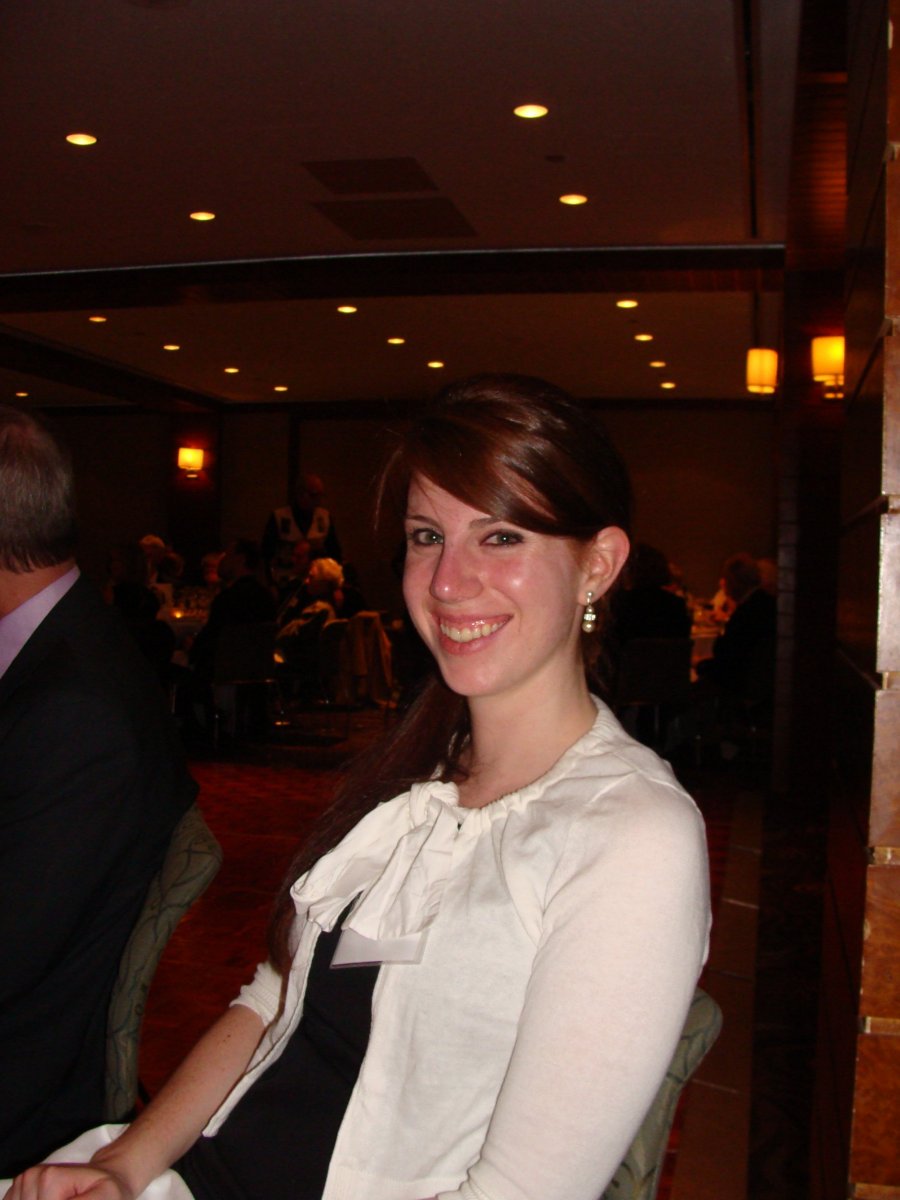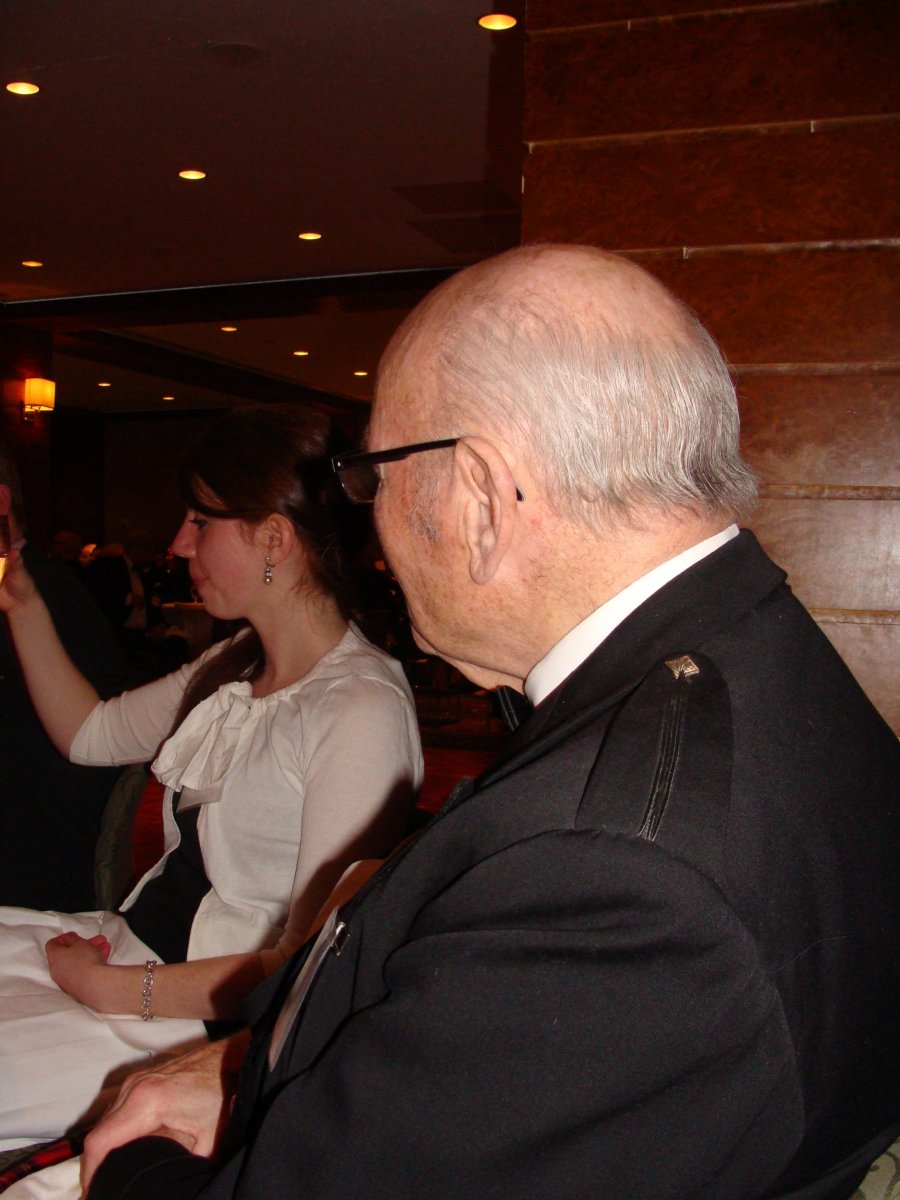 GAY GORDONS
During dessert, the Highland Dancers performed their routines after which Douglas Gibson asked John Wakefield to play so people could dance the Gay Gordons. Christine provided a fine set of photographs for all to enjoy. Thanks!