Scottish Studies Foundation
Digital Archive Room
Grand Opening Thursday, February 21, 2019
David Hunter and I arrived at the parking lot 44 across from Johnston Hall at the University of Guelph around 11:00 a.m. and proceeded to the McLaughlin Library, where we decided to have coffee in the Starbucks Coffee Shop. Mary C. Walsh, Senior Development Manager of the university's College of Arts, noticed David and joined us before we took the elevator to the Whitelaw Room on the second floor. The next two photos show the Archival Special Collections Room and the Reading Room beside our destination.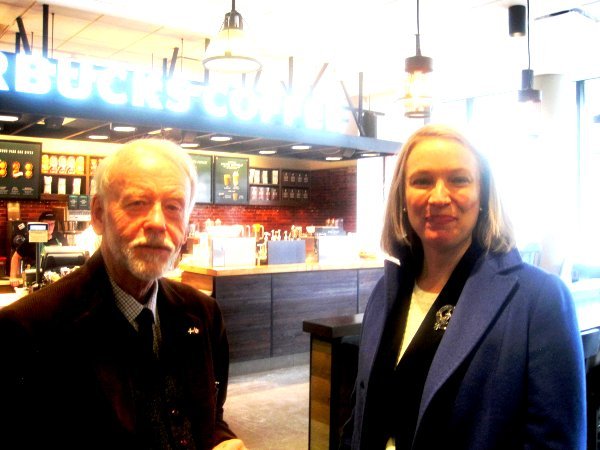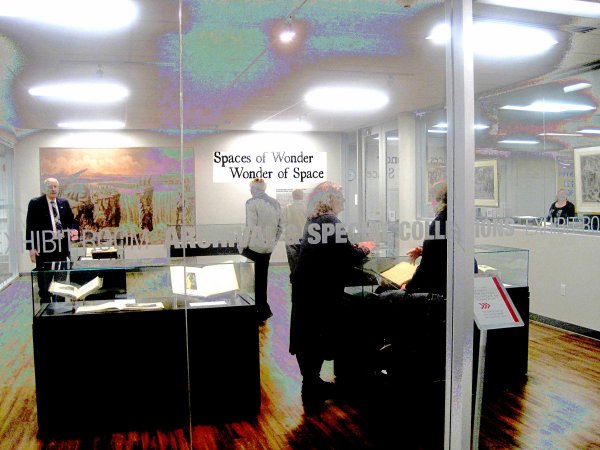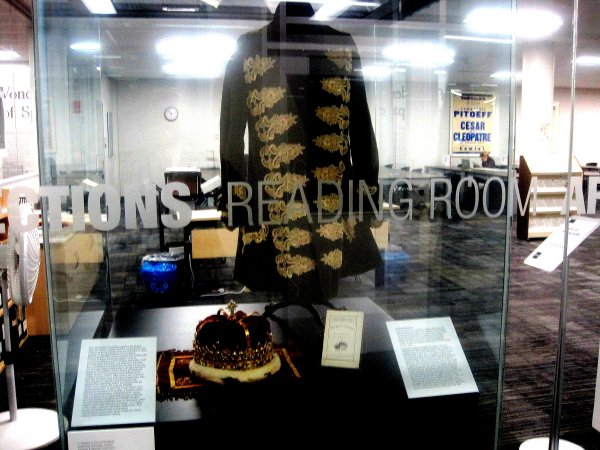 Following a brief luncheon break, speeches were convened by Linda Mahood prior to a tour of the facilities. In order of appearance at the podium, they were . . .

- 1. Linda Mahood, interim Chair of the Scottish Studies Centre during the absence of Dr. James Fraser
- 2. Daniel Atlin, Vice-President, External, University of Guelph
- 3. David Hunter, President of the Scottish Studies Foundation
- 4. Kathryn Harvey, Head, Archival and Special Collections
- 5. Lisa Baird & Maria Spivac, benefits received from SSF during post-graduate studies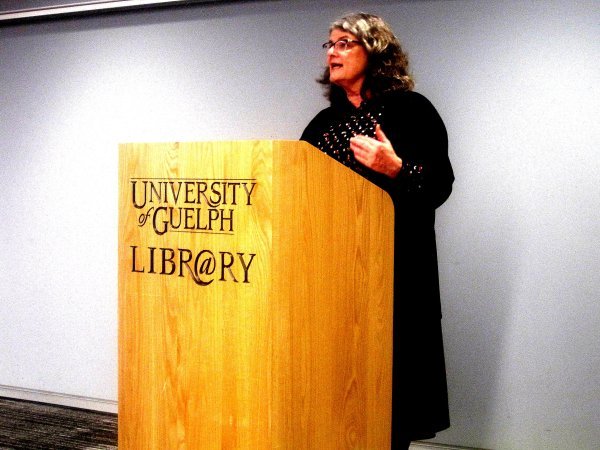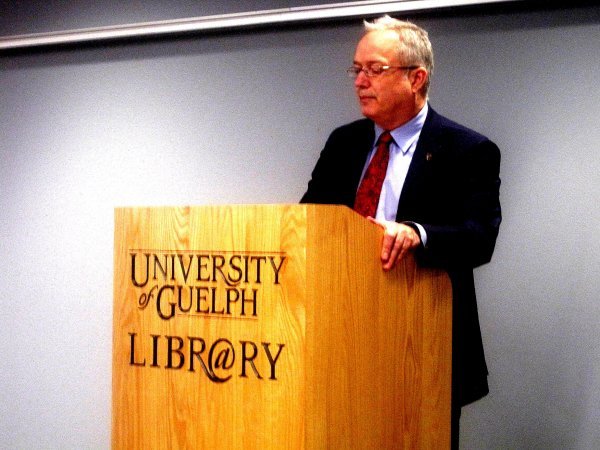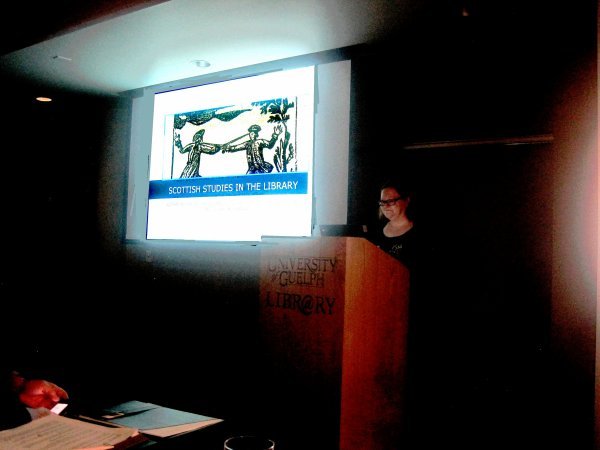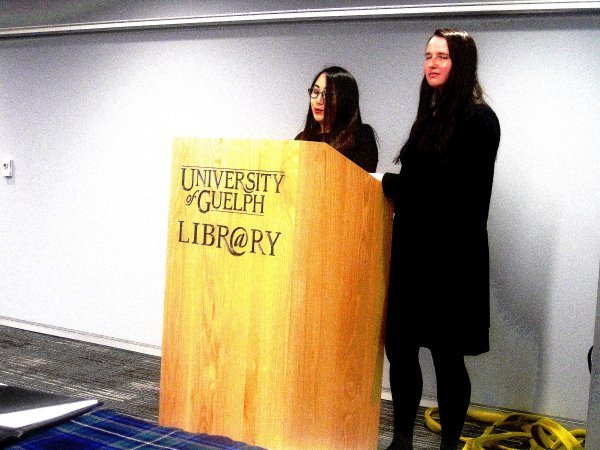 The group tour led to the third floor, where a new addition had been provided for the Scottish Collection separate from the Main Library area. There will be space for books, binders, diaries, manuscripts and other archival ephemera such as posters. flyers, minutes of meetings and tickets.


We received book markers similar to posters along the used stacks and noted that two-thirds of the stacks are still available for new materials in the future as the collection expands.


Scottish Studies Foundation Digitization Room


The group took the elevator to the basement where the plaque was unveiled.


Equipment in the Scottish Studies Foundation Digital Archive Room includes a digital scanner for bound books, a large single page scanner and a flatbed map scanner.


A copy of the official photograph for the occasion has been included below.