for the installation in .wmv format.
The installation is displayed in the general order of occurence. Click on the triangular arrow below for the YouTube version.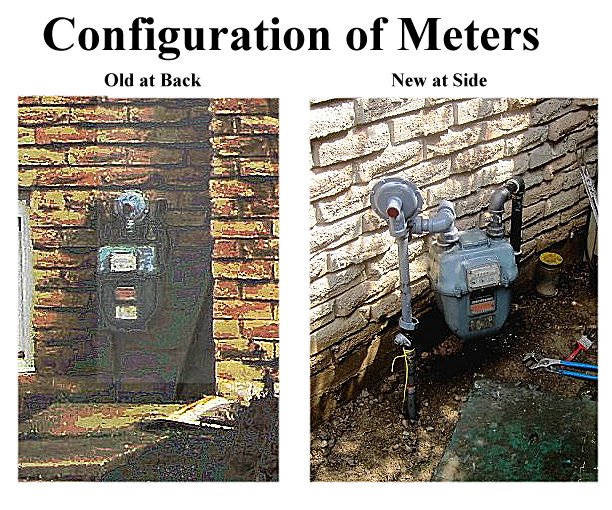 Well, not everything was left in its original condition. We didn't expect too many miracles in one day.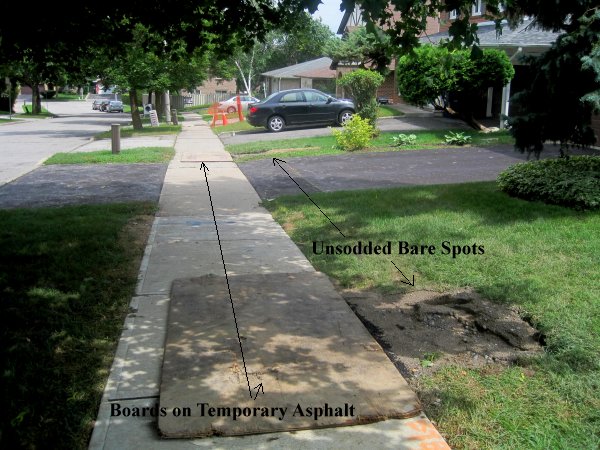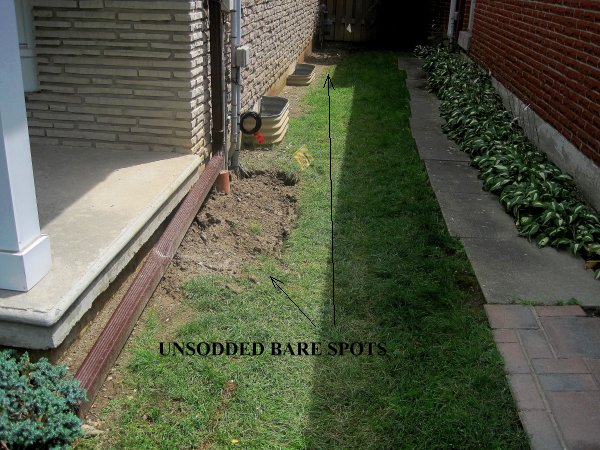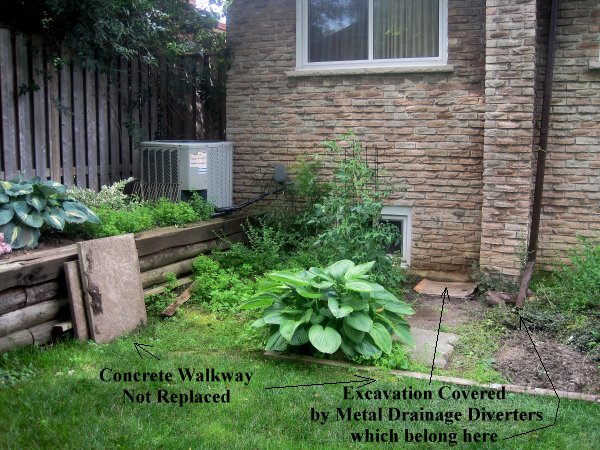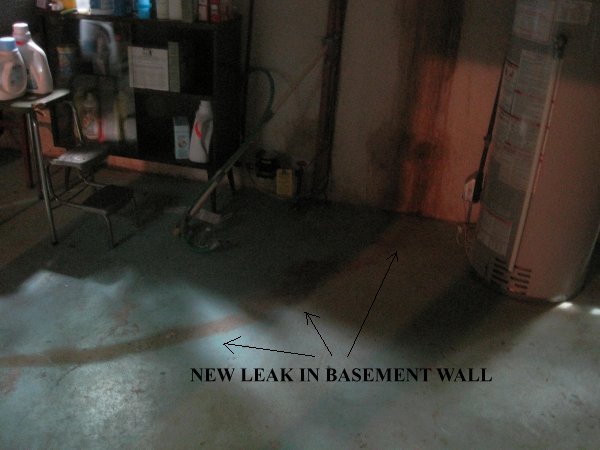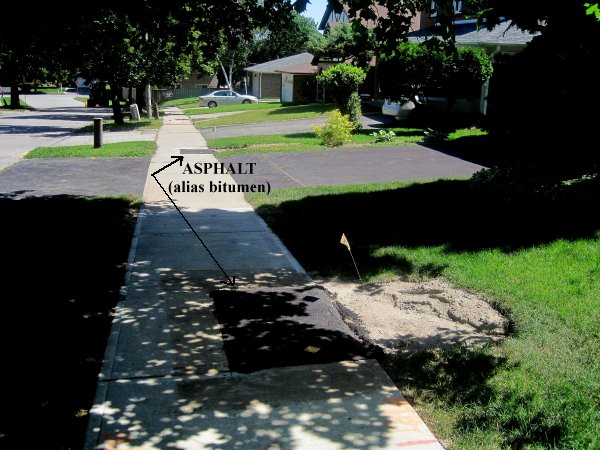 I'm truly impressed. On September 7, 2017, a company came to sod the patches where Enbridge had been working. Not only that, but the area was enlarged and fresh topsoil was used before the sodding. The following photos show the results.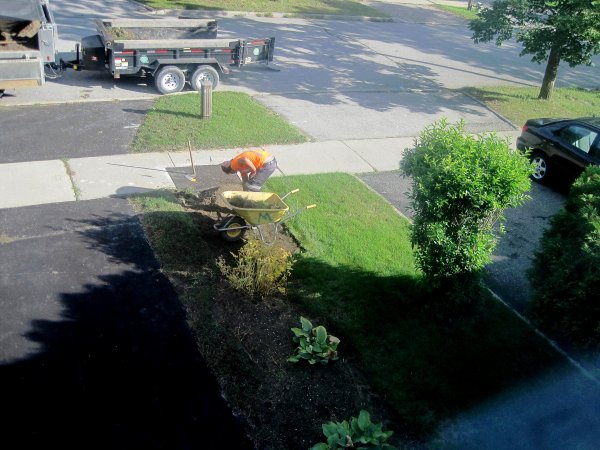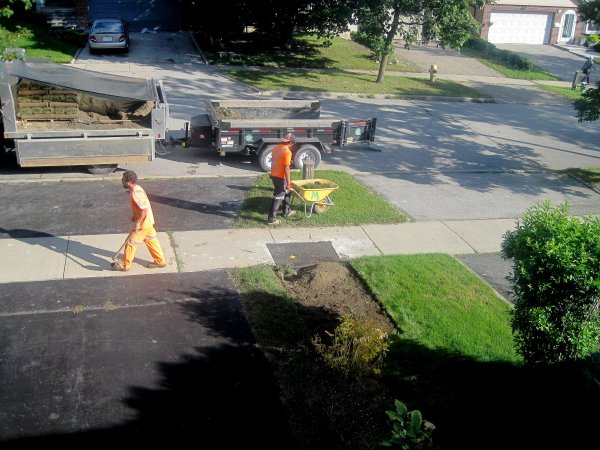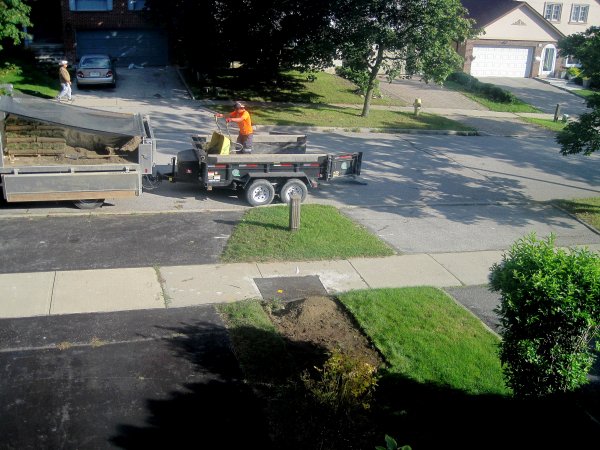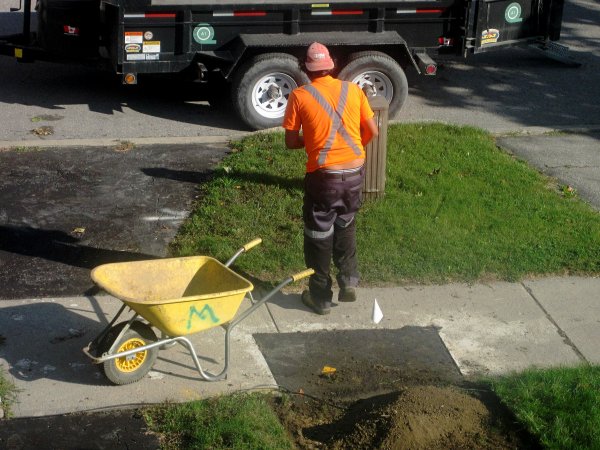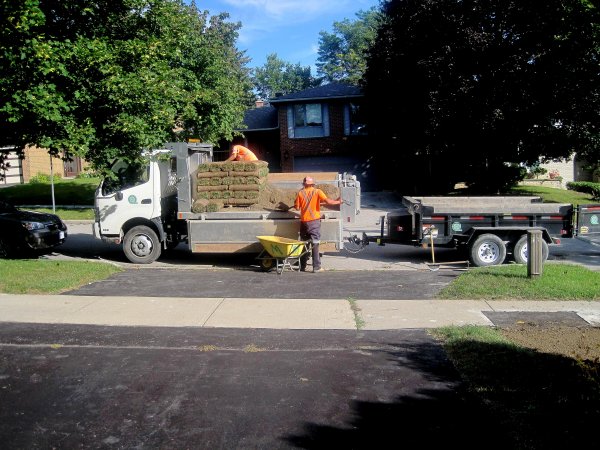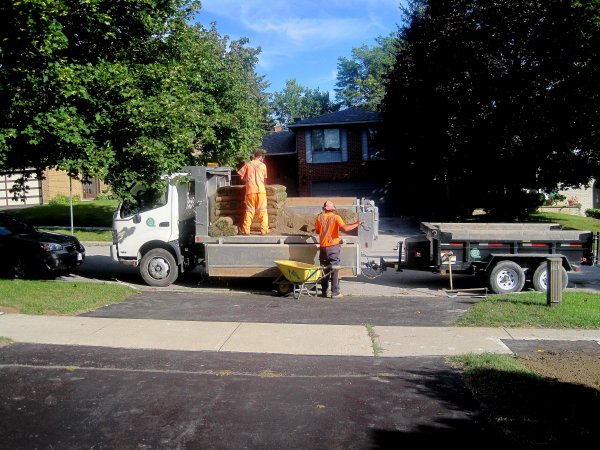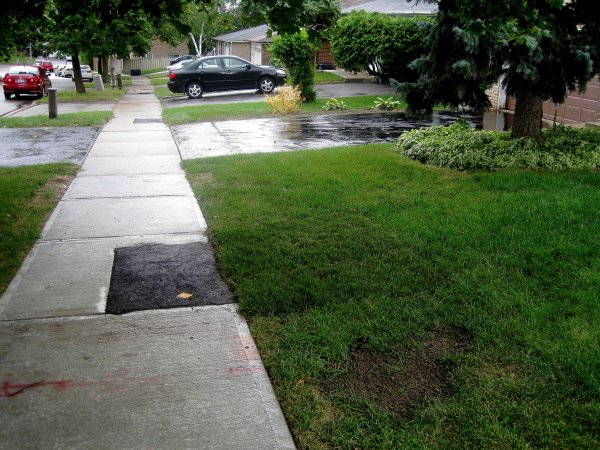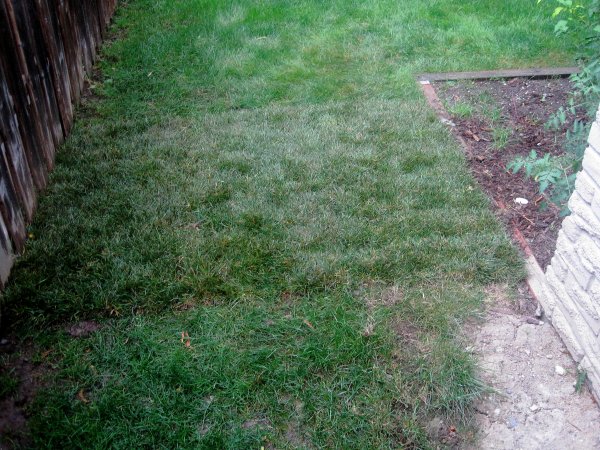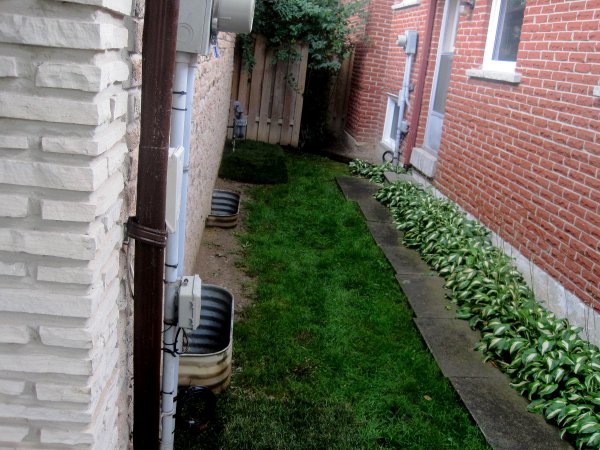 Alas, there was a problem. After completing the resodding, the workers left the Bell telephone cable exposed across the driveway along the sidewalk's north side (i.e. nearest our home). In the Fall, we warned Siddiqur Rahman, Bell Field Sales Consultant, that the cable would be torn apart after the first snowfall. That is exactly what happened when our snowplow service cleared our driveway. Within 24 hours our phone was connected to our neighbour;s line, with the promise that the regular line would be restored in three weeks! What a ridiculous claim!
We won't hold our breath waiting for the next foul-up. The powers-that-be seem to delight in
wasting our money
with "needless make-work projects".