BURNS LUNCH AT OOR CLUB
January 8, 2016
A Full Attendance
The Duke of York pub was filled to overflowing capacity for Oor Club's "Tribute to Robert Burns". Here are a few candid photos of the Scottish Studies Foundation members in attendance.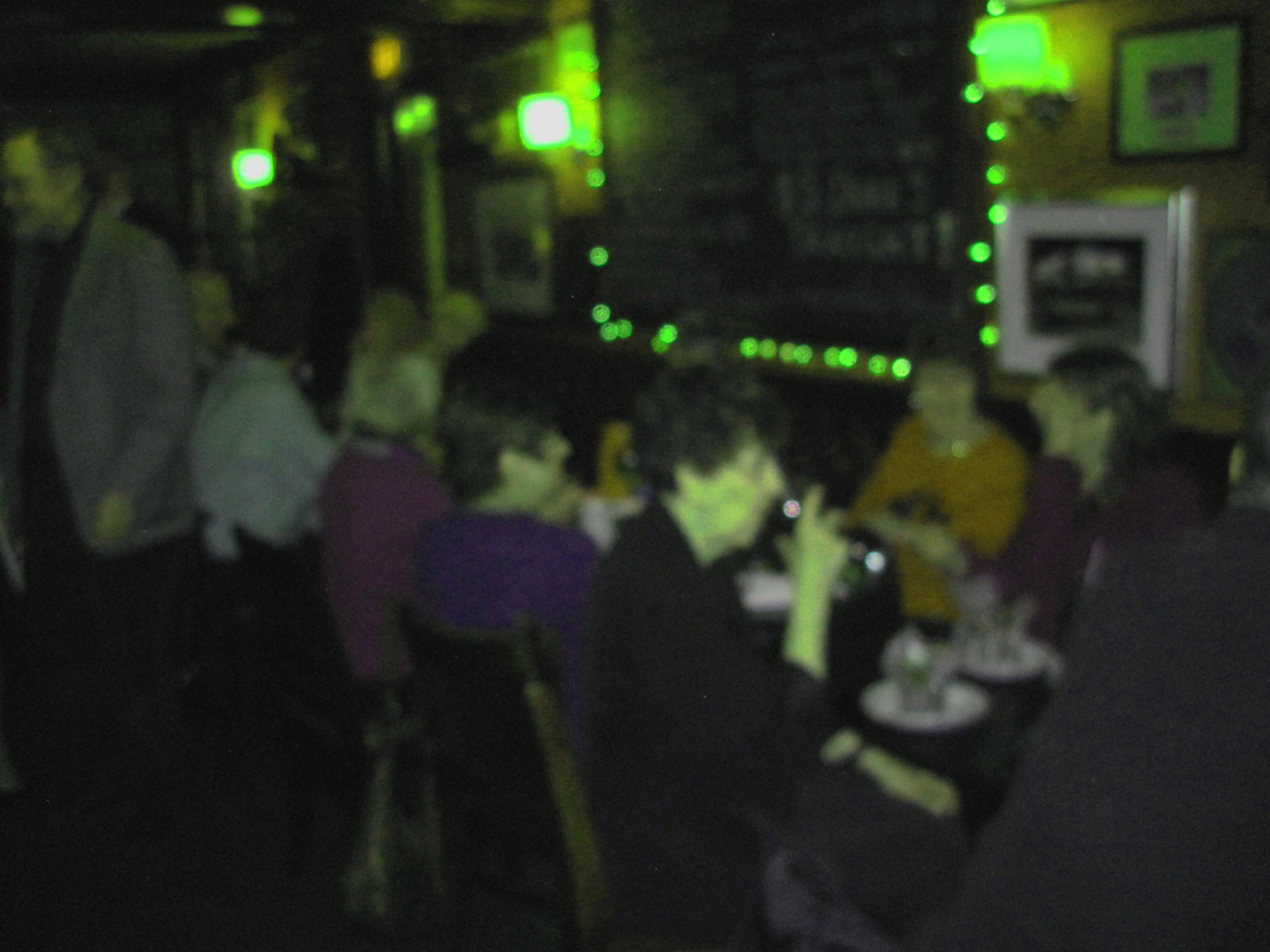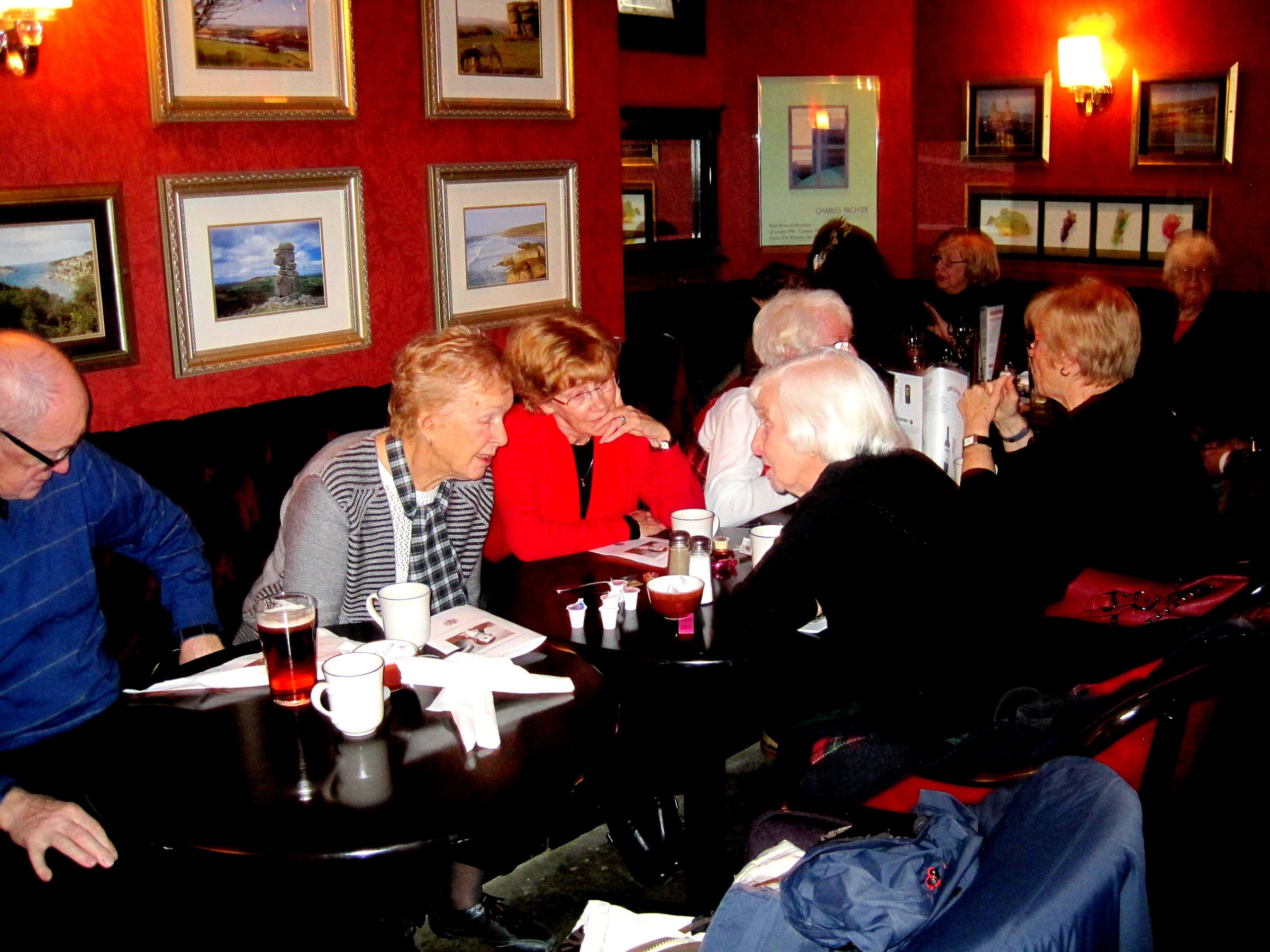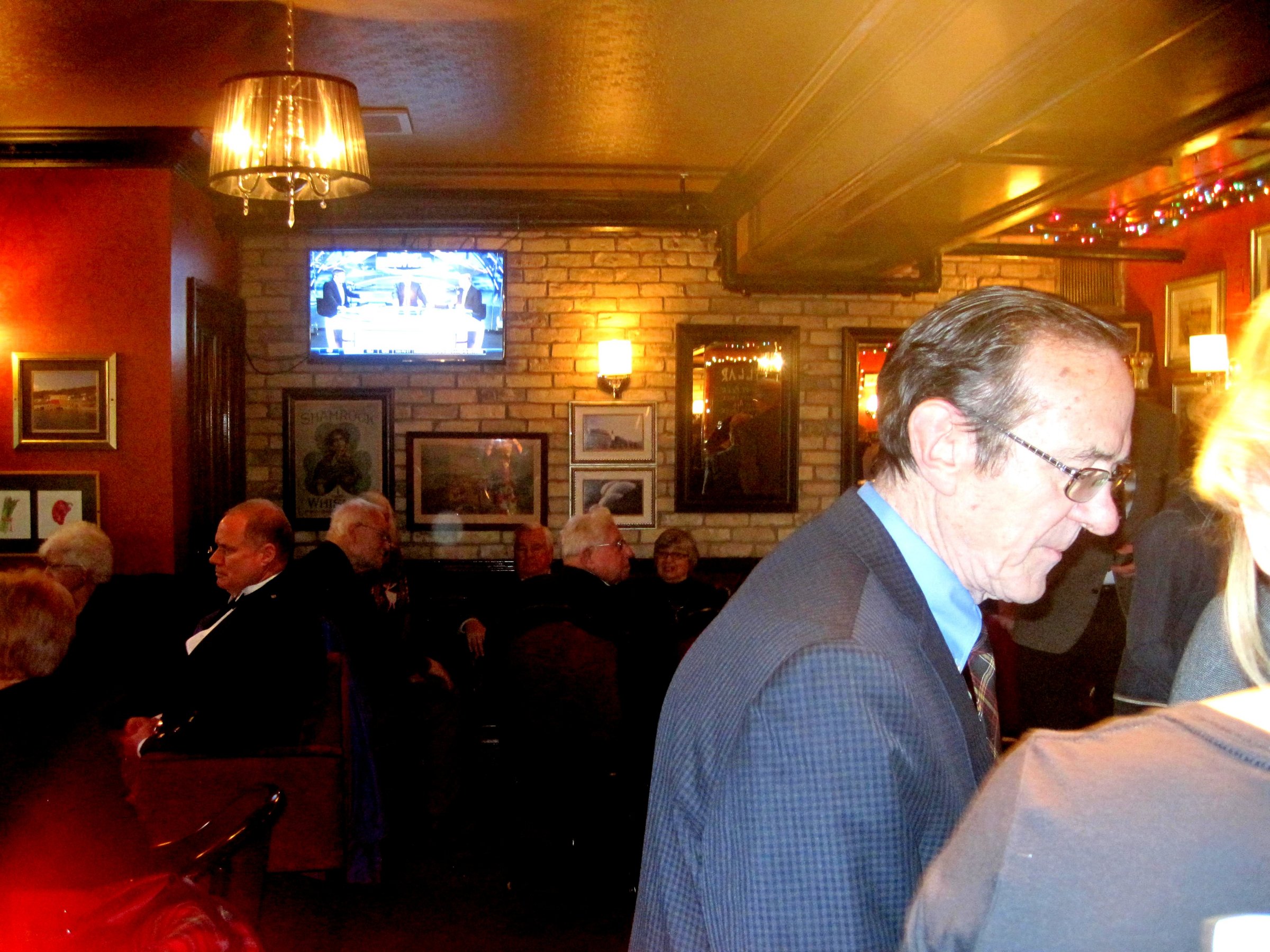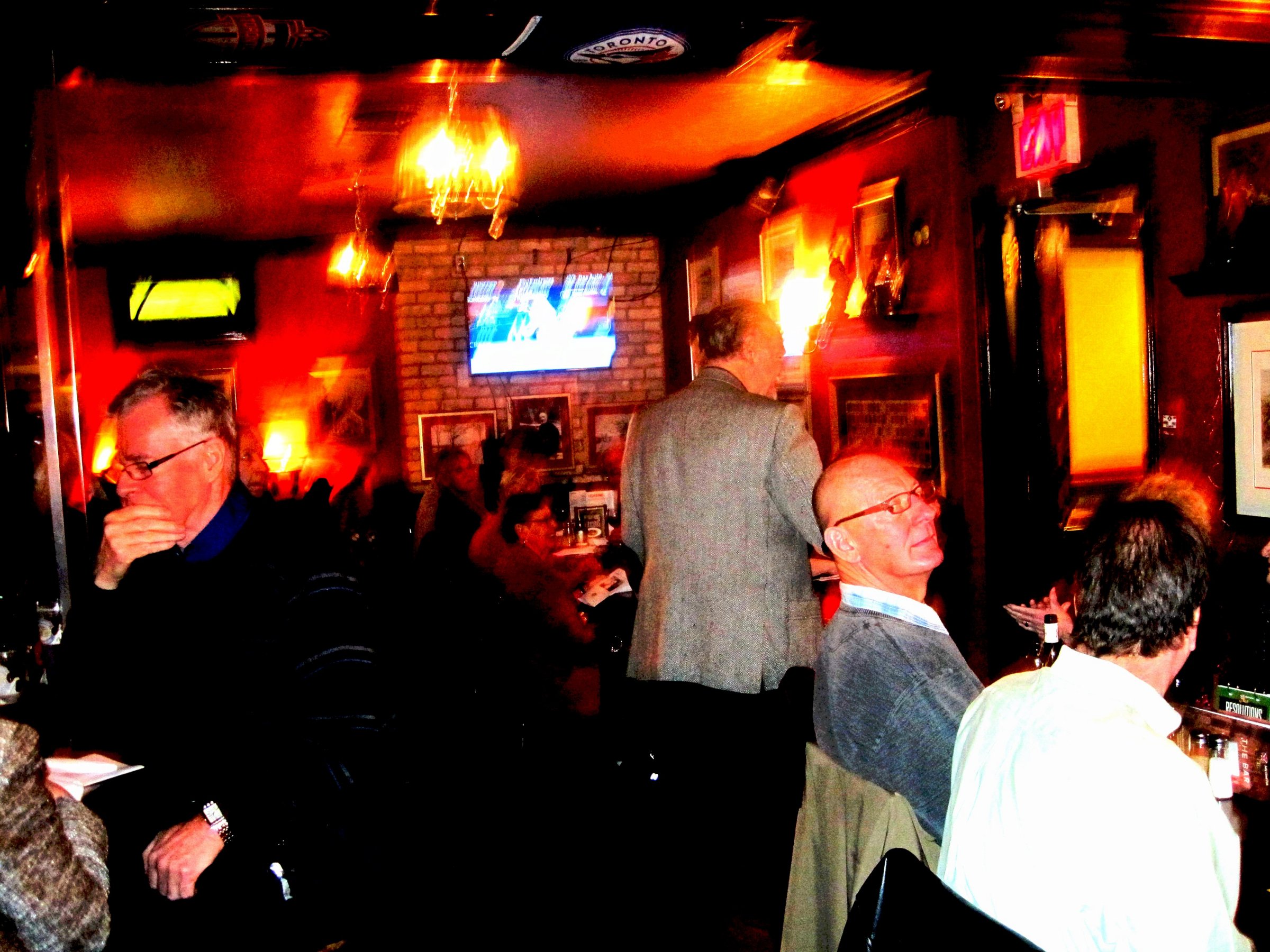 Address to the Haggis
The procession was well organized as the piper, Rory Sinclair led David Hunter (carrying the haggis) and David Campbell (carrying the libations) in and out and round about all of the tables in the pub.

I learned that Rory is Ruairidh in Gaelic, which translates as "red king".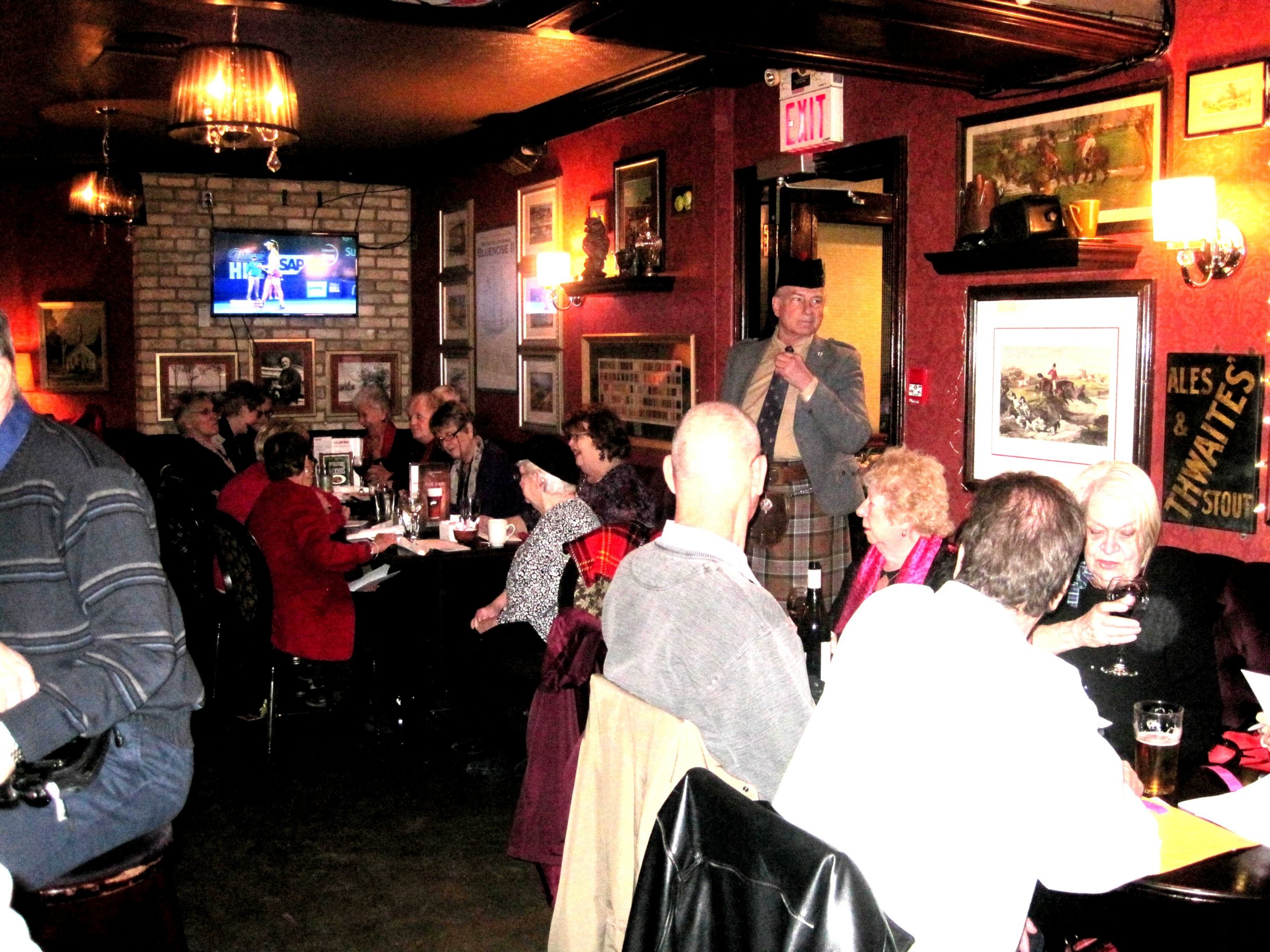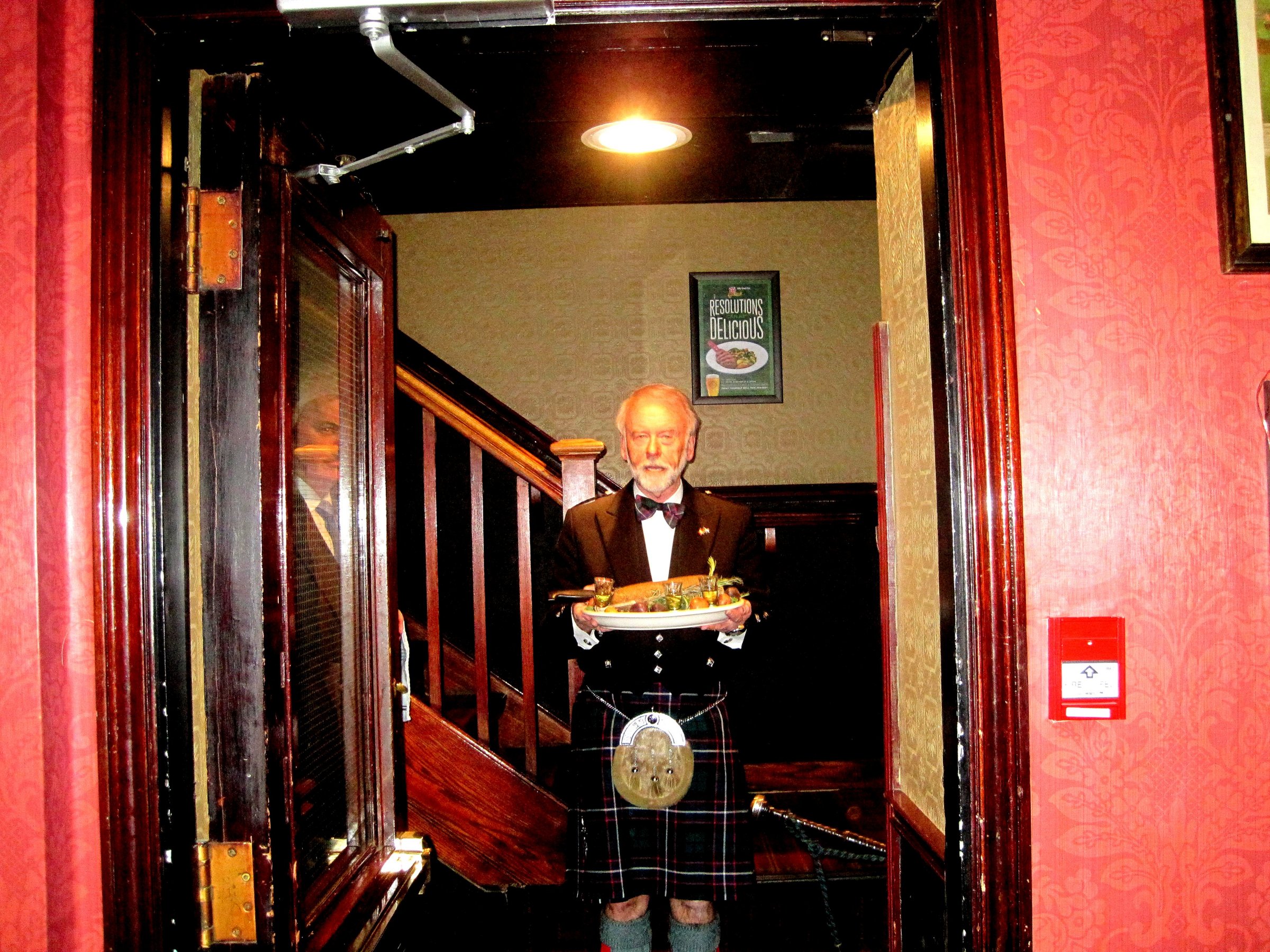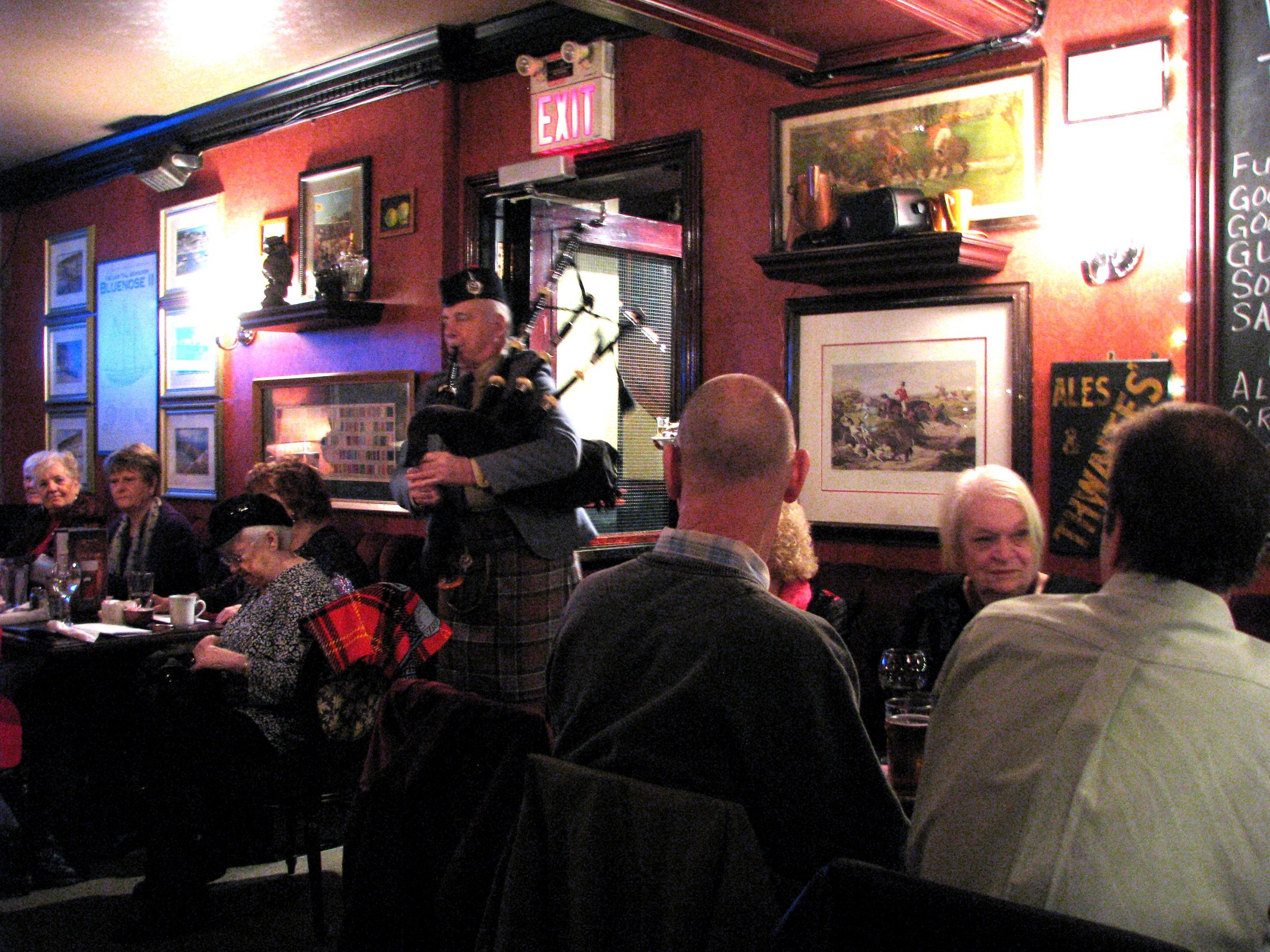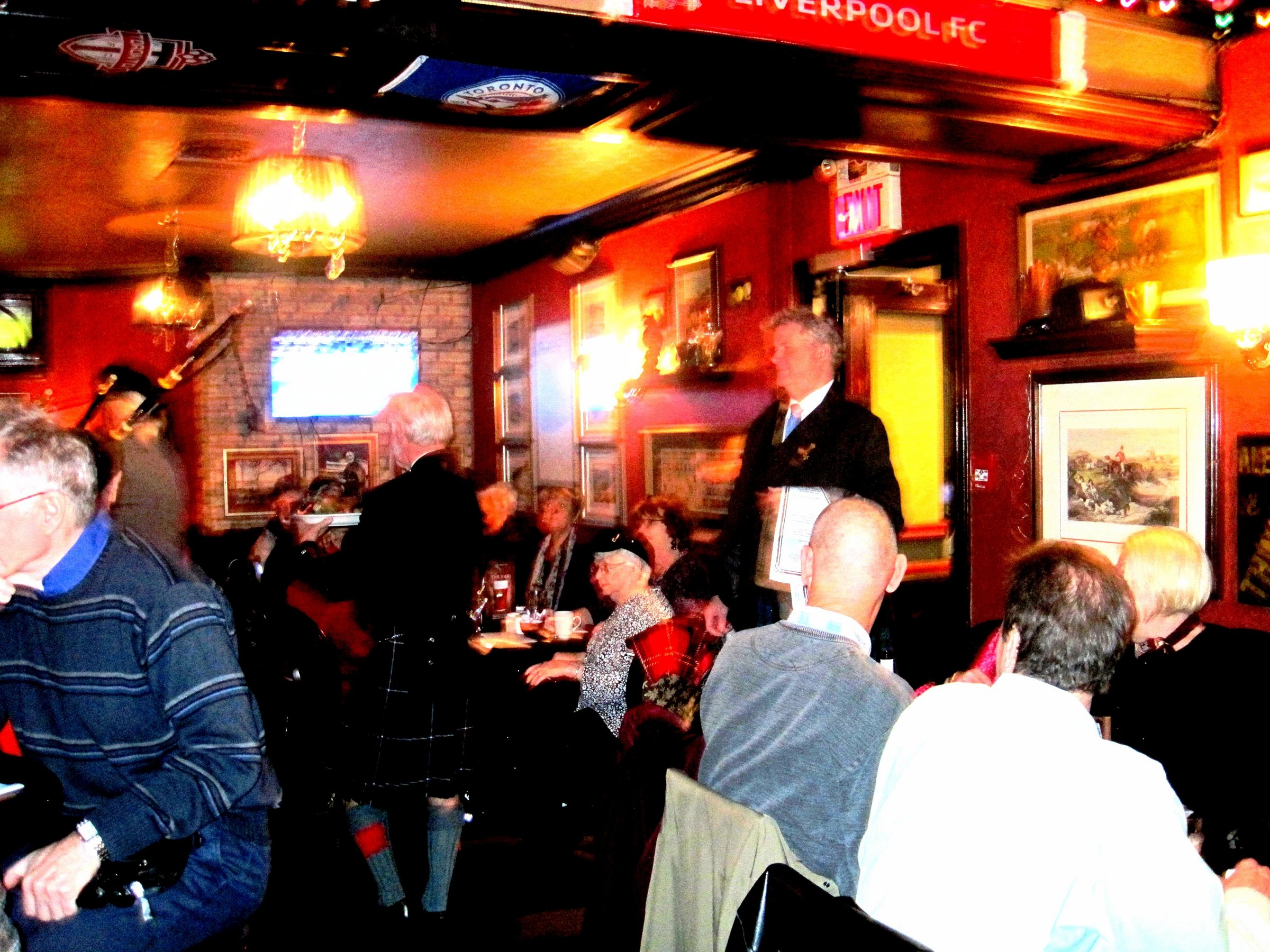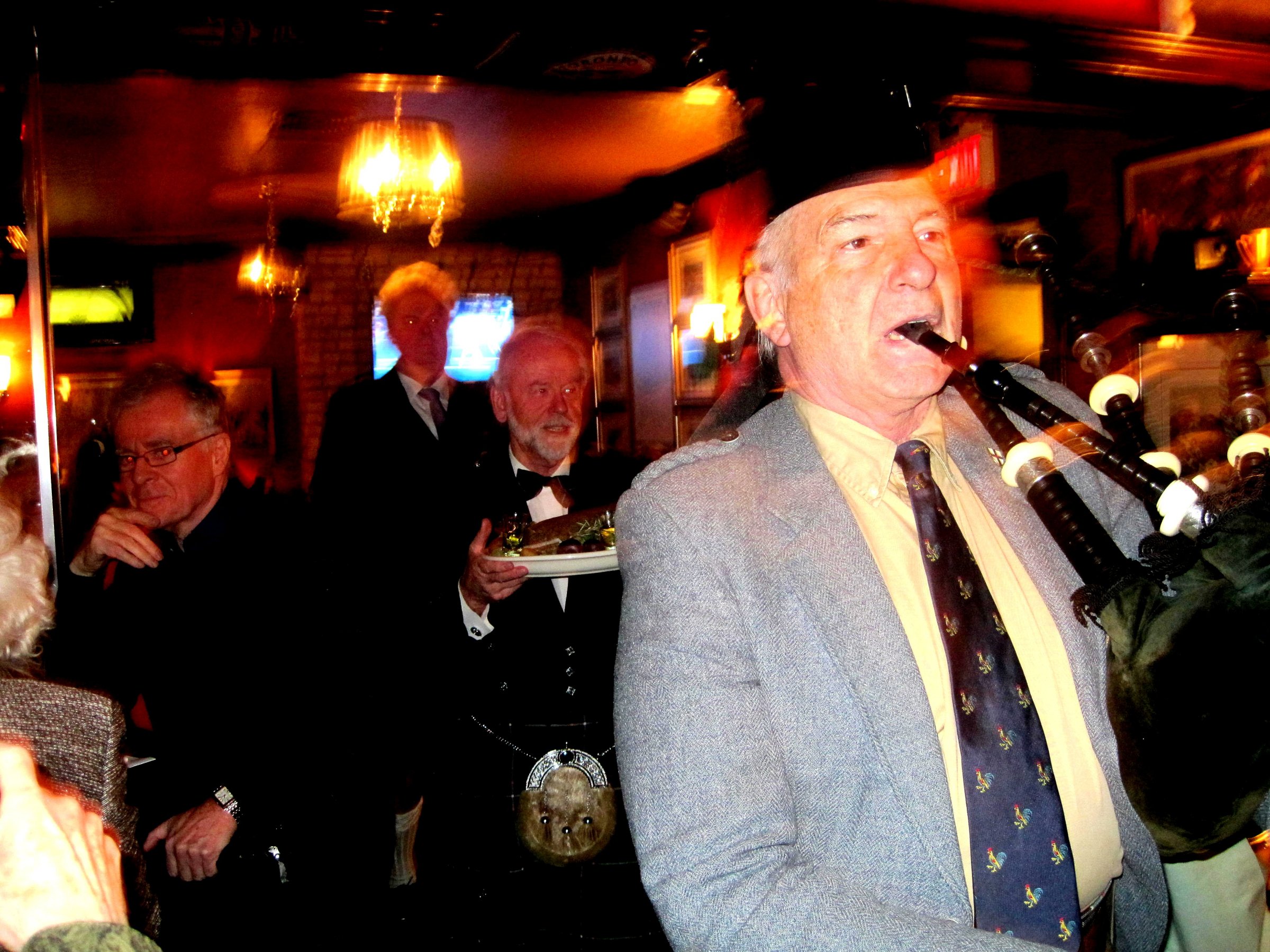 Watch David Campbell perform his inimitable Address to the Haggis. I noticed some vertical streaks in parts of the video, but the cause is unknown to me.
[Here's a quick explanation from David Hunter. Re the white vertical lines in your video -- they are caused by highlights at the top of the picture, even if they are just outside the visible area, falling on the camera's image sensor and overloading all the pixels in a line immediately below the overloaded area. All the best, David.

Lunch is Served
Extra neeps and tatties had to be prepared for the gathering. It was indeed an unexpected turnout. Pearl Grieves-Nixon announced winners of the lucky draw. With a large group it was possible to have two draws; 70 dollars was the first prize, and 50 dollars was the second prize. This was followed by a delicious lunch of steak pie, haggis, neeps and tatties, during which more photos were taken. My apologies for the pictures of Pearl, since the flash did not work.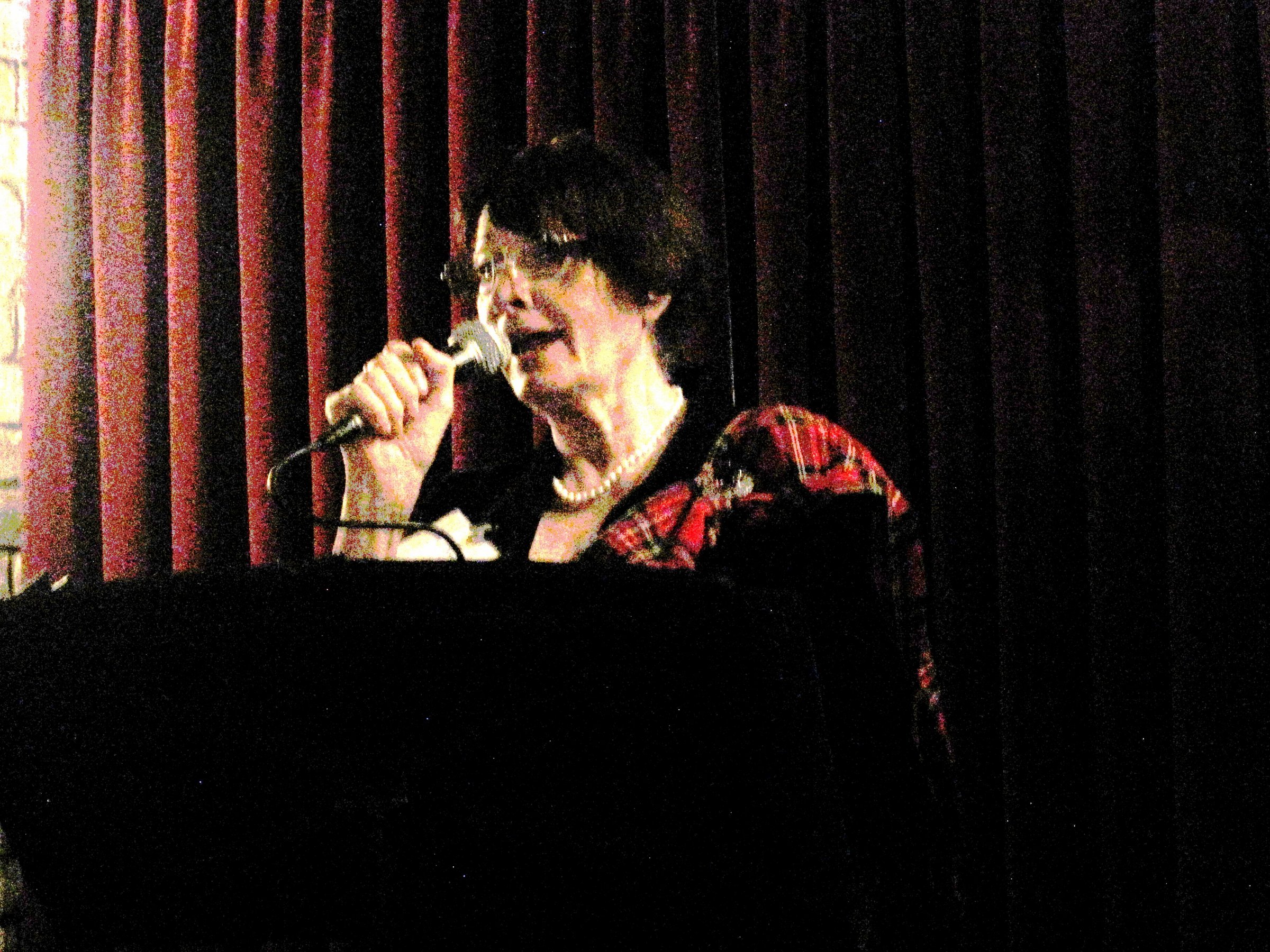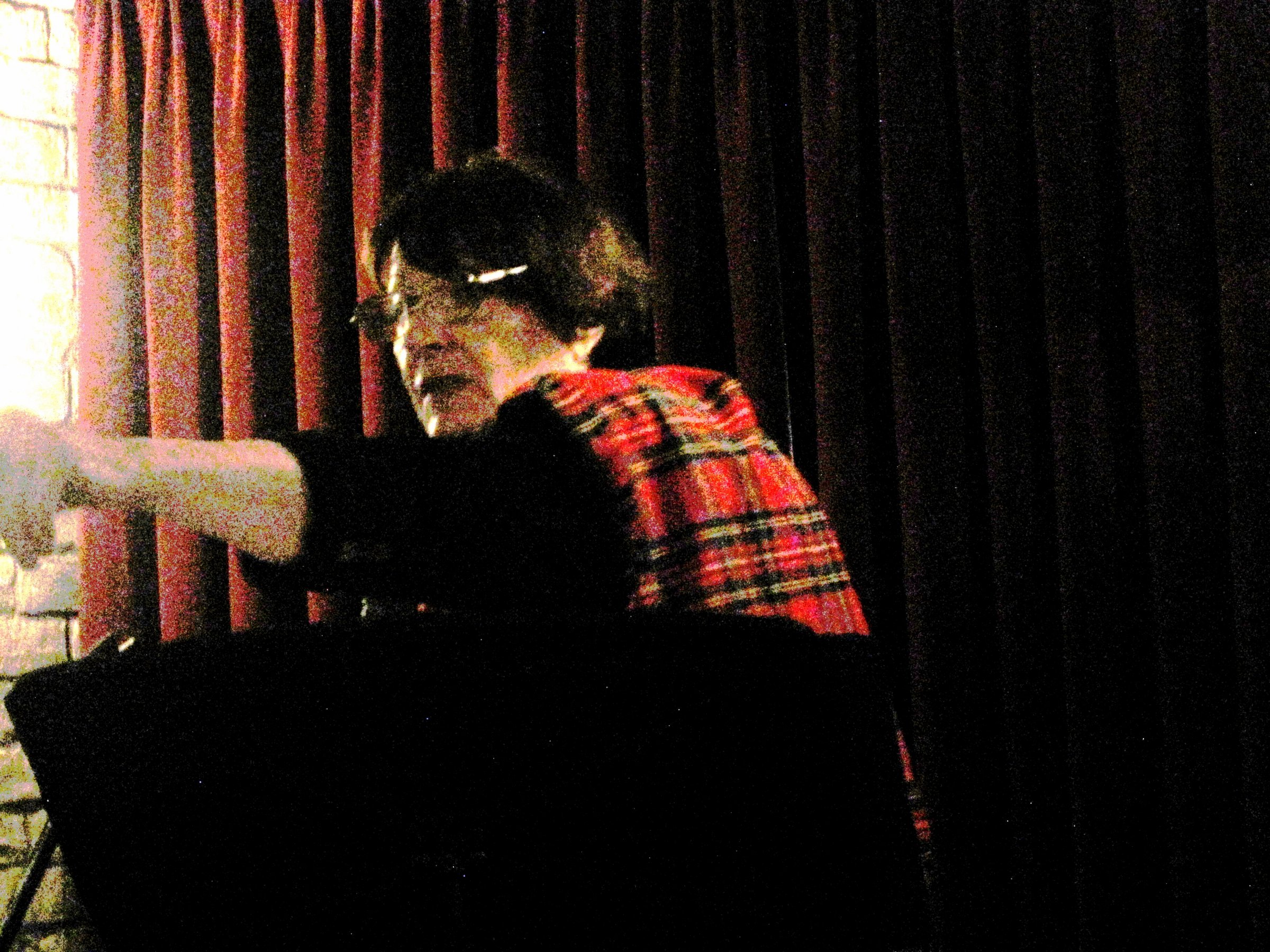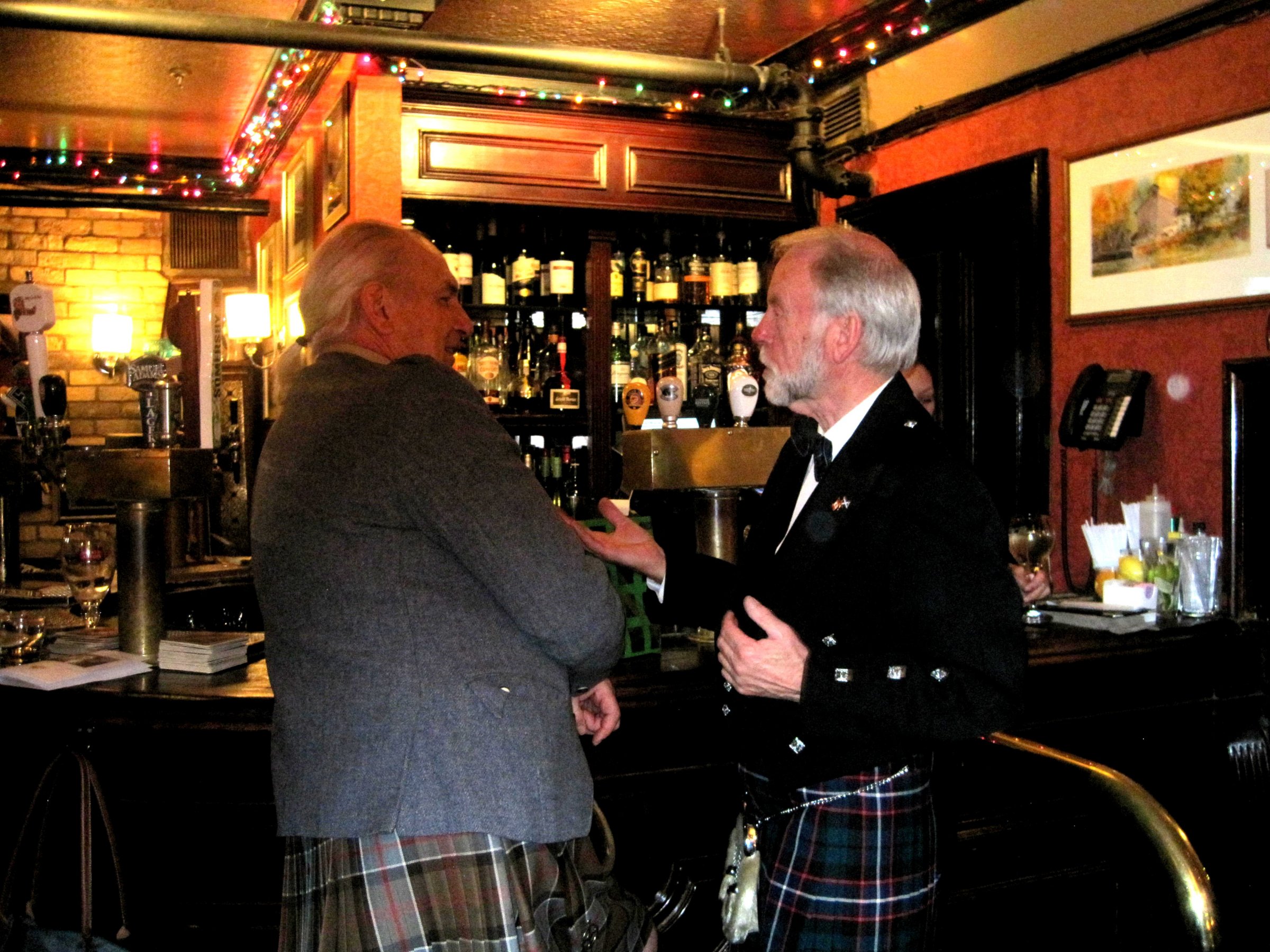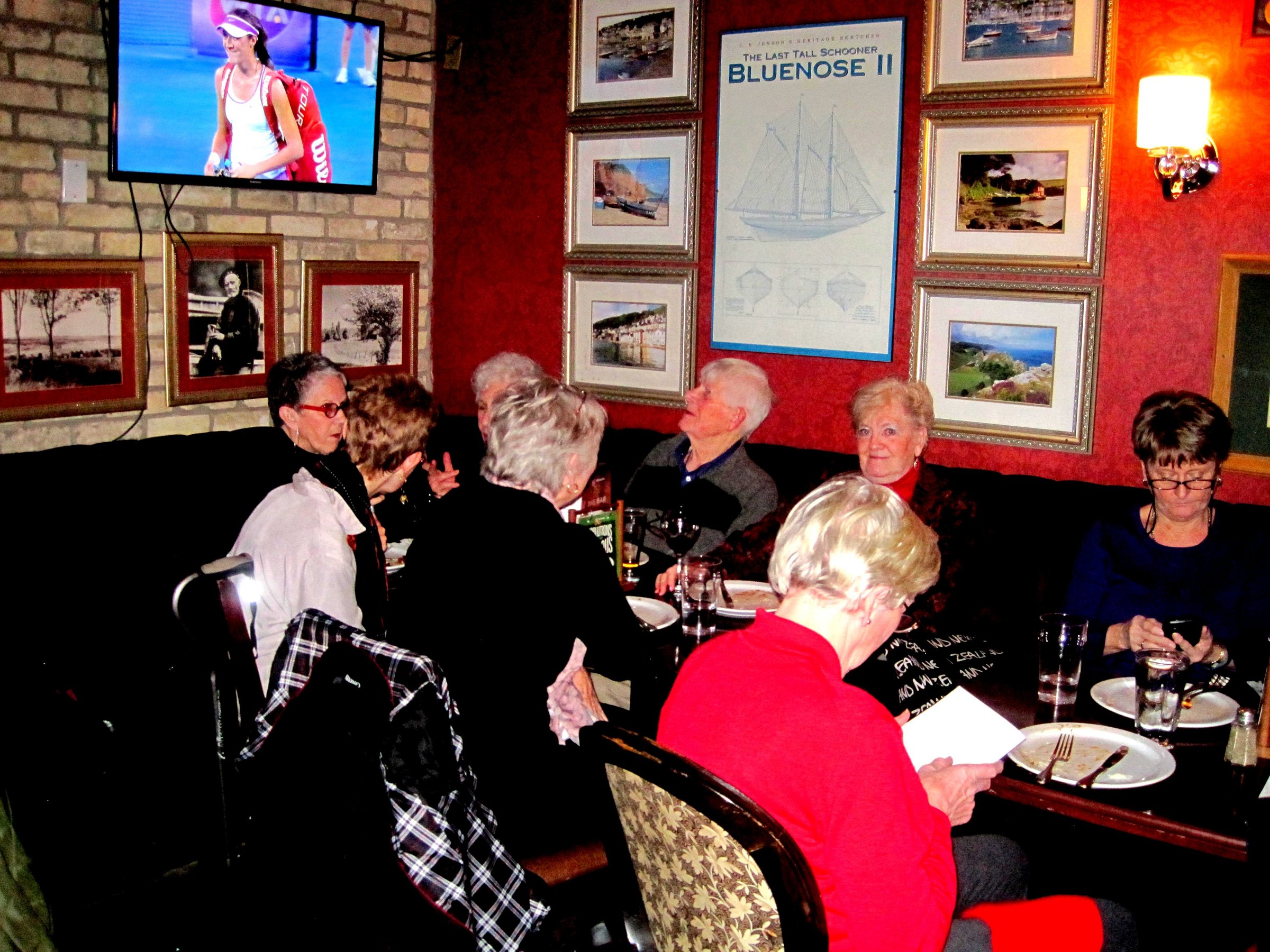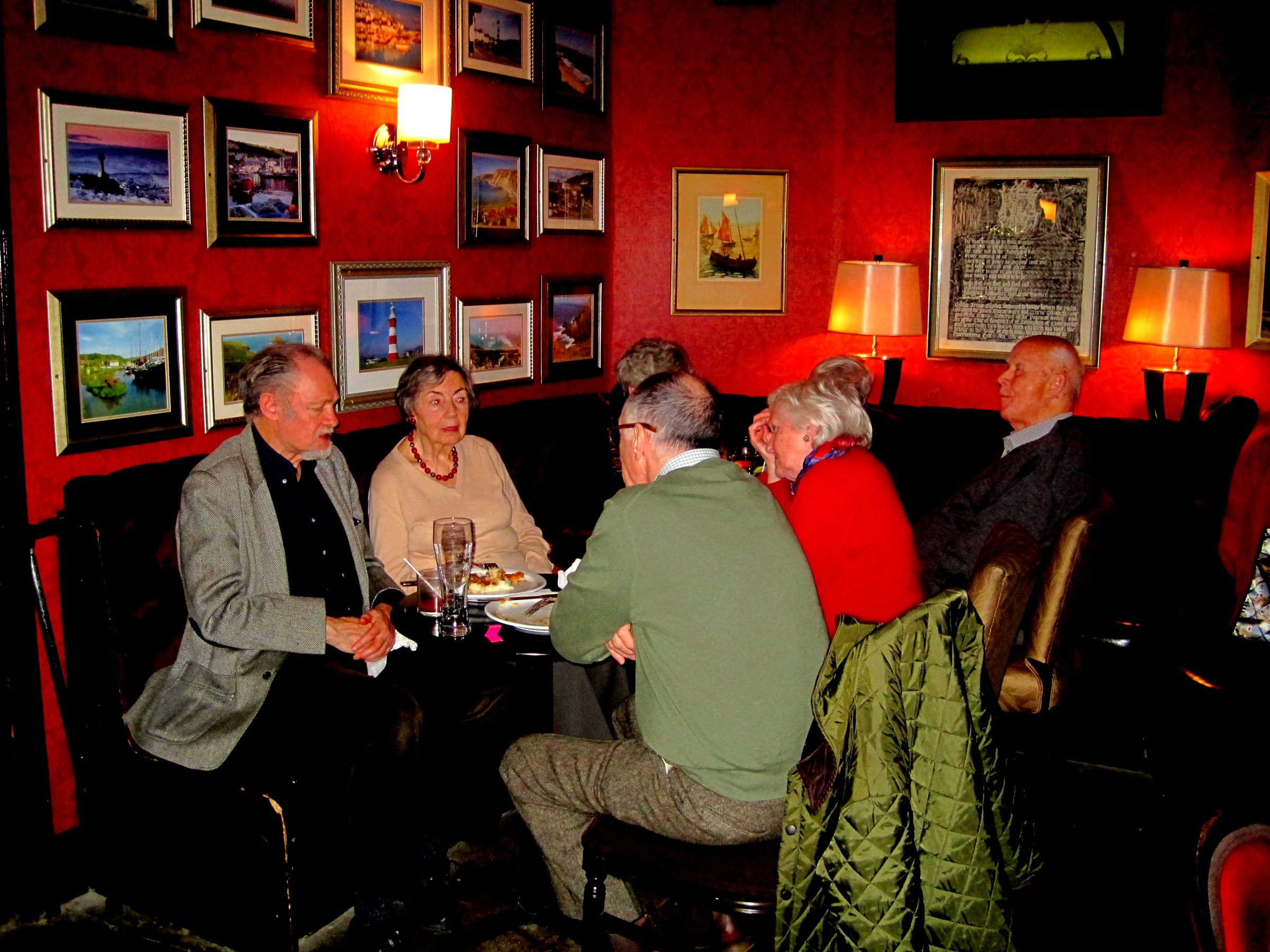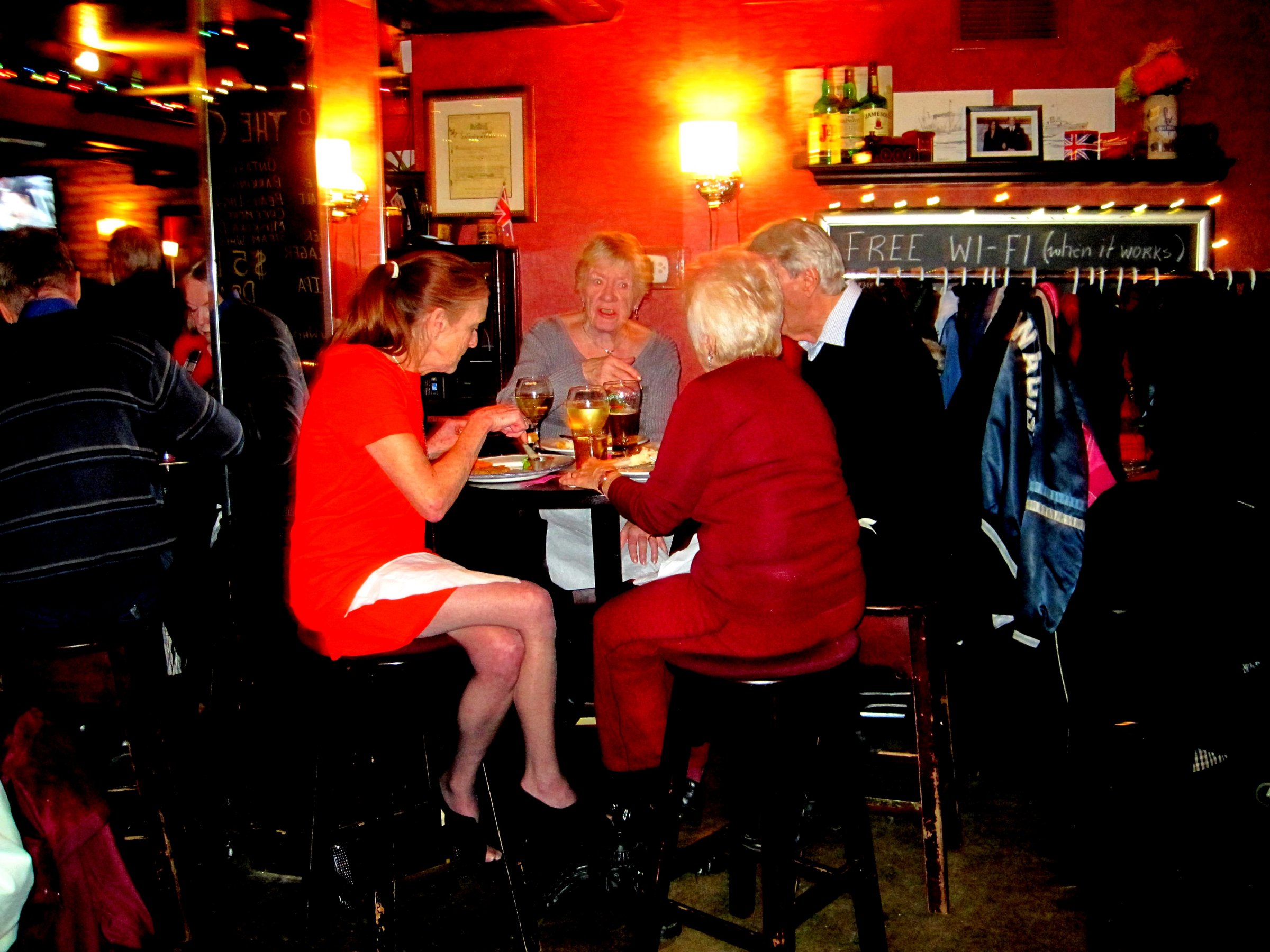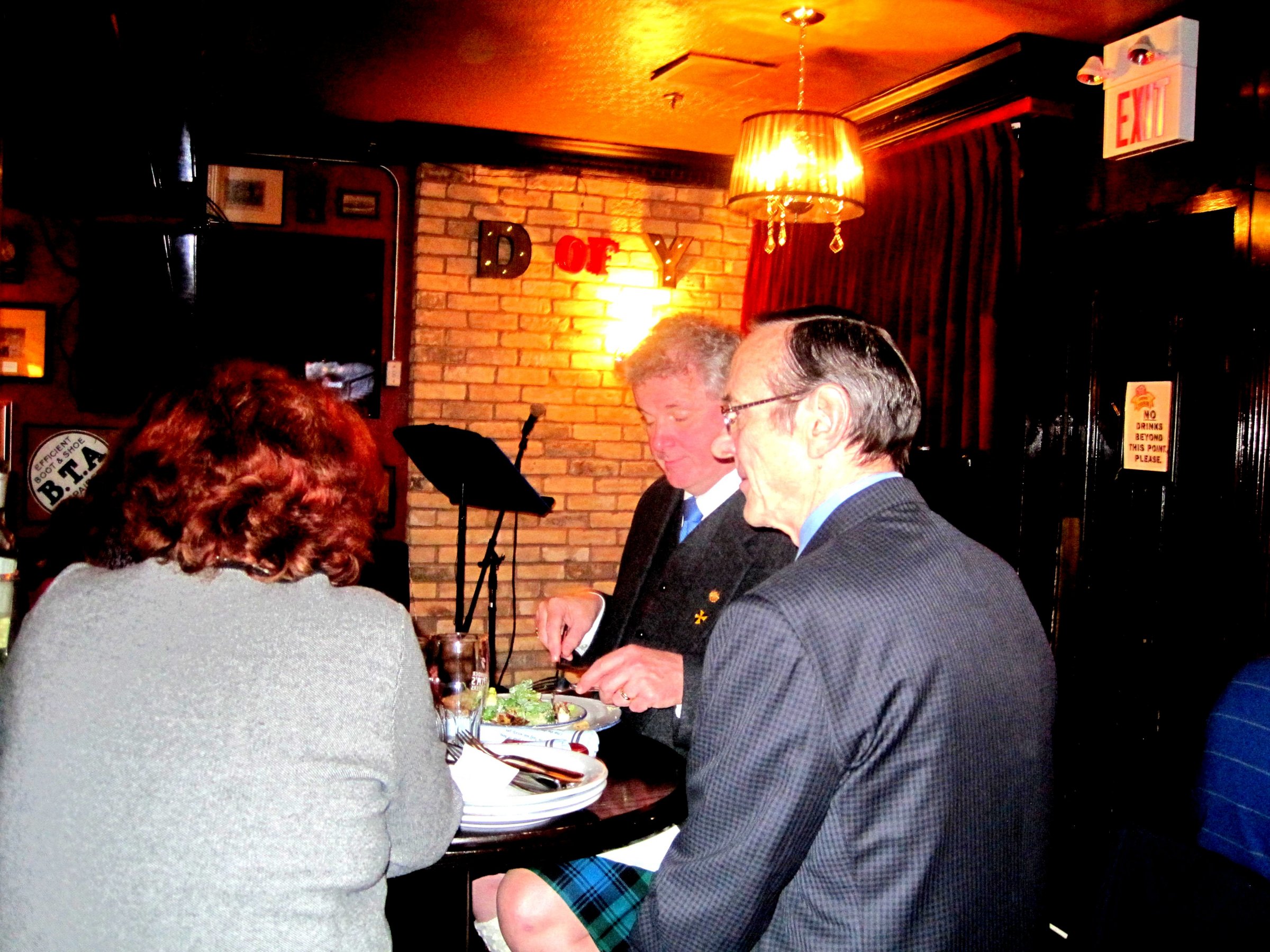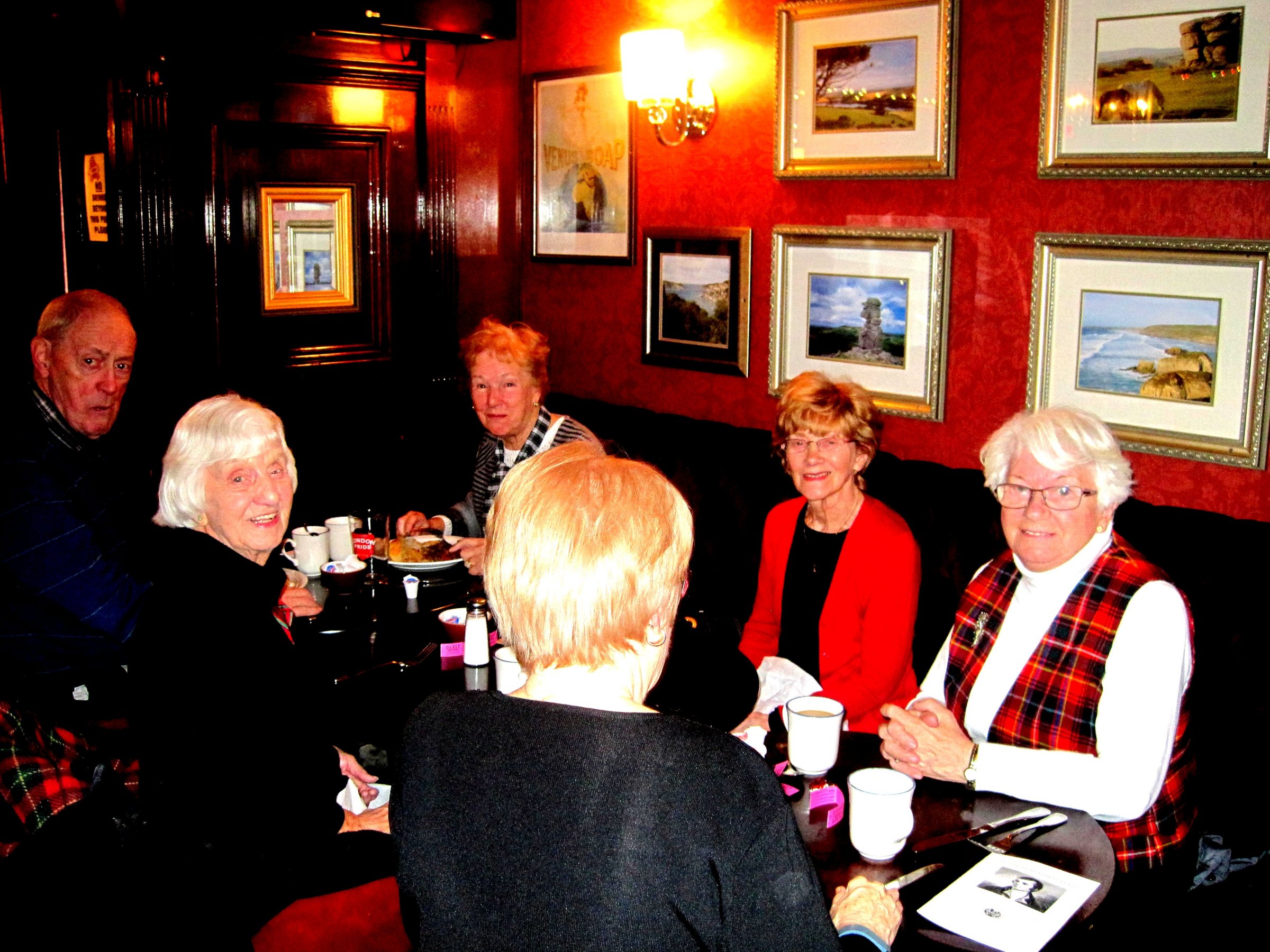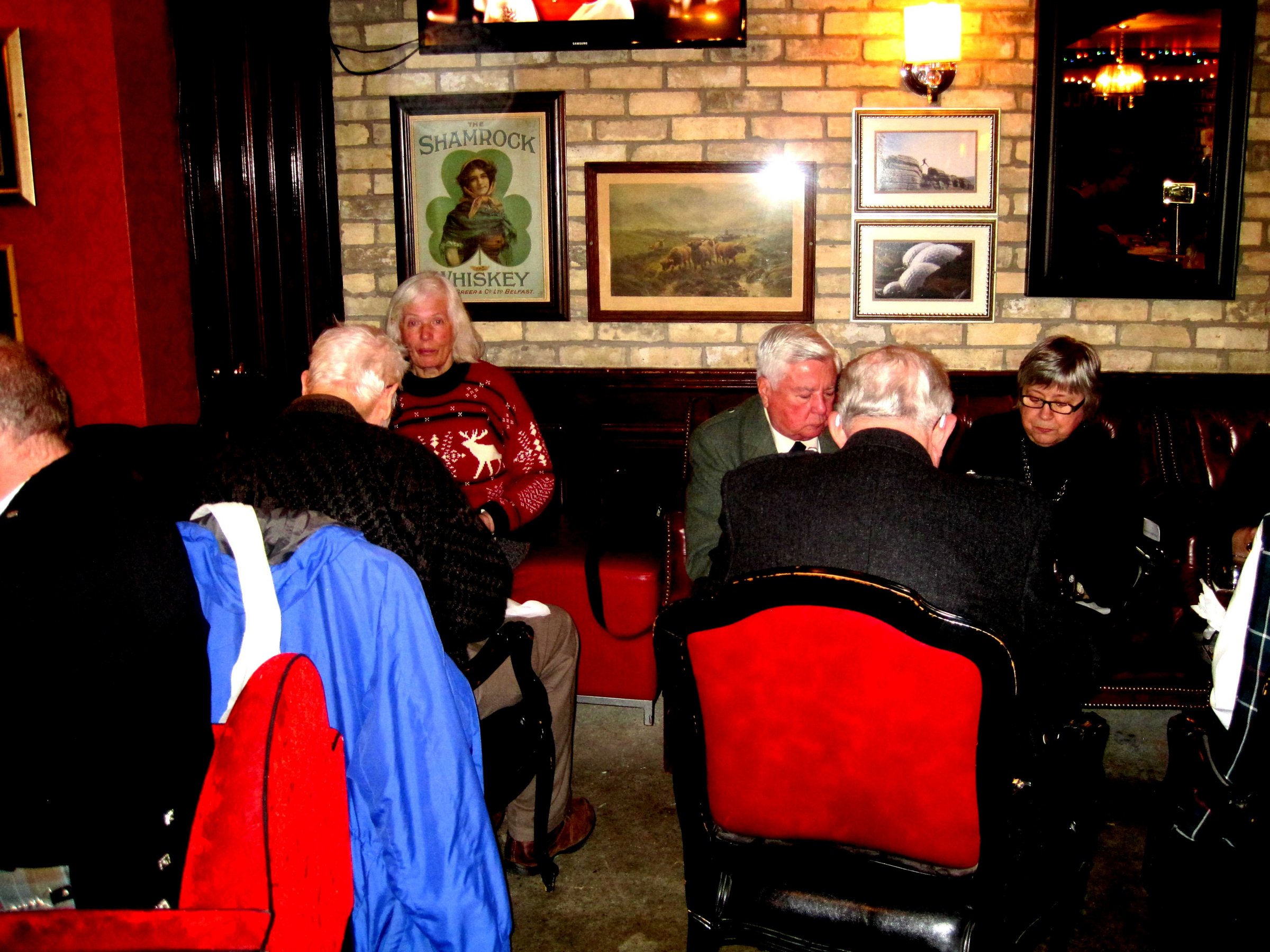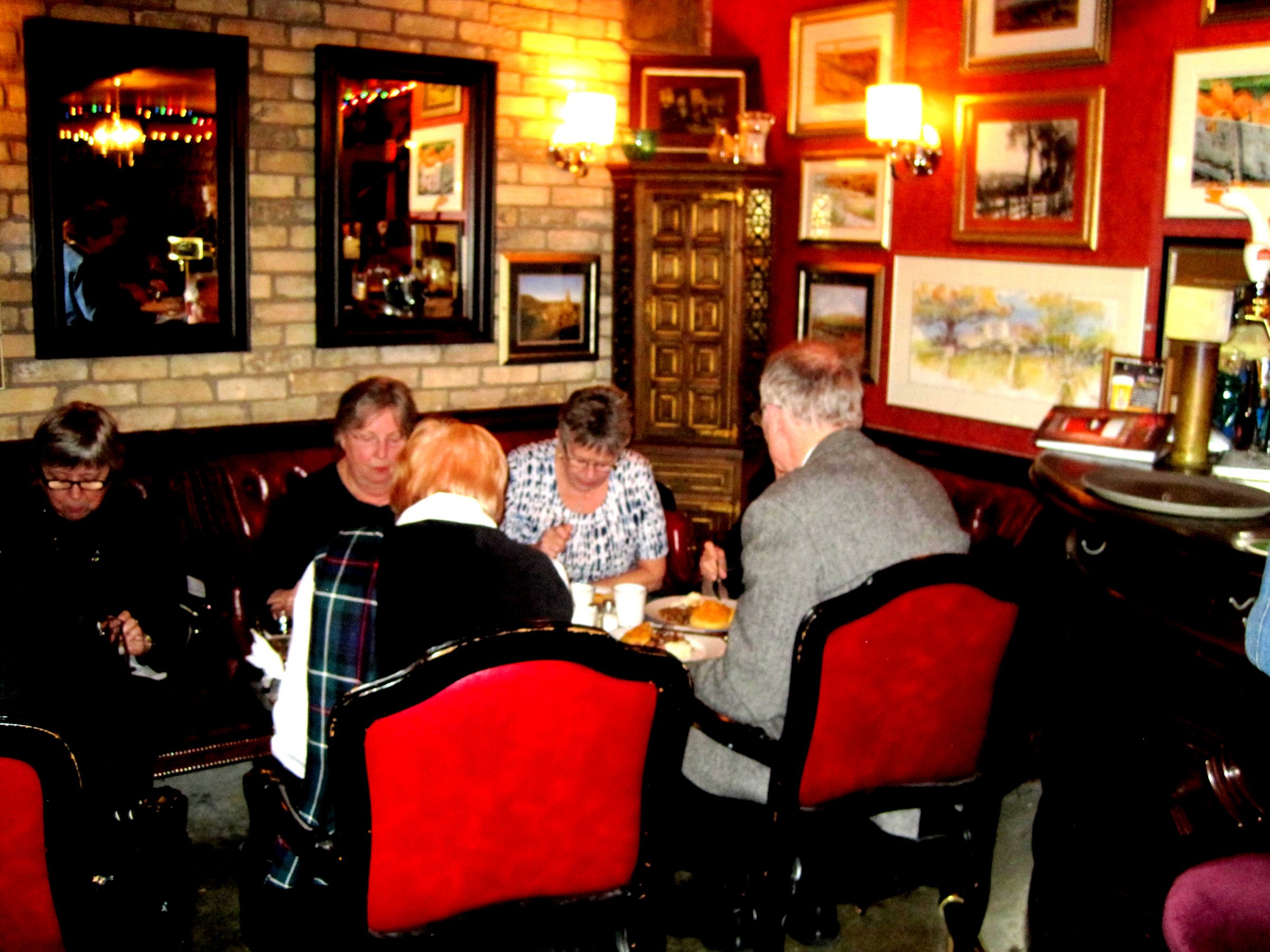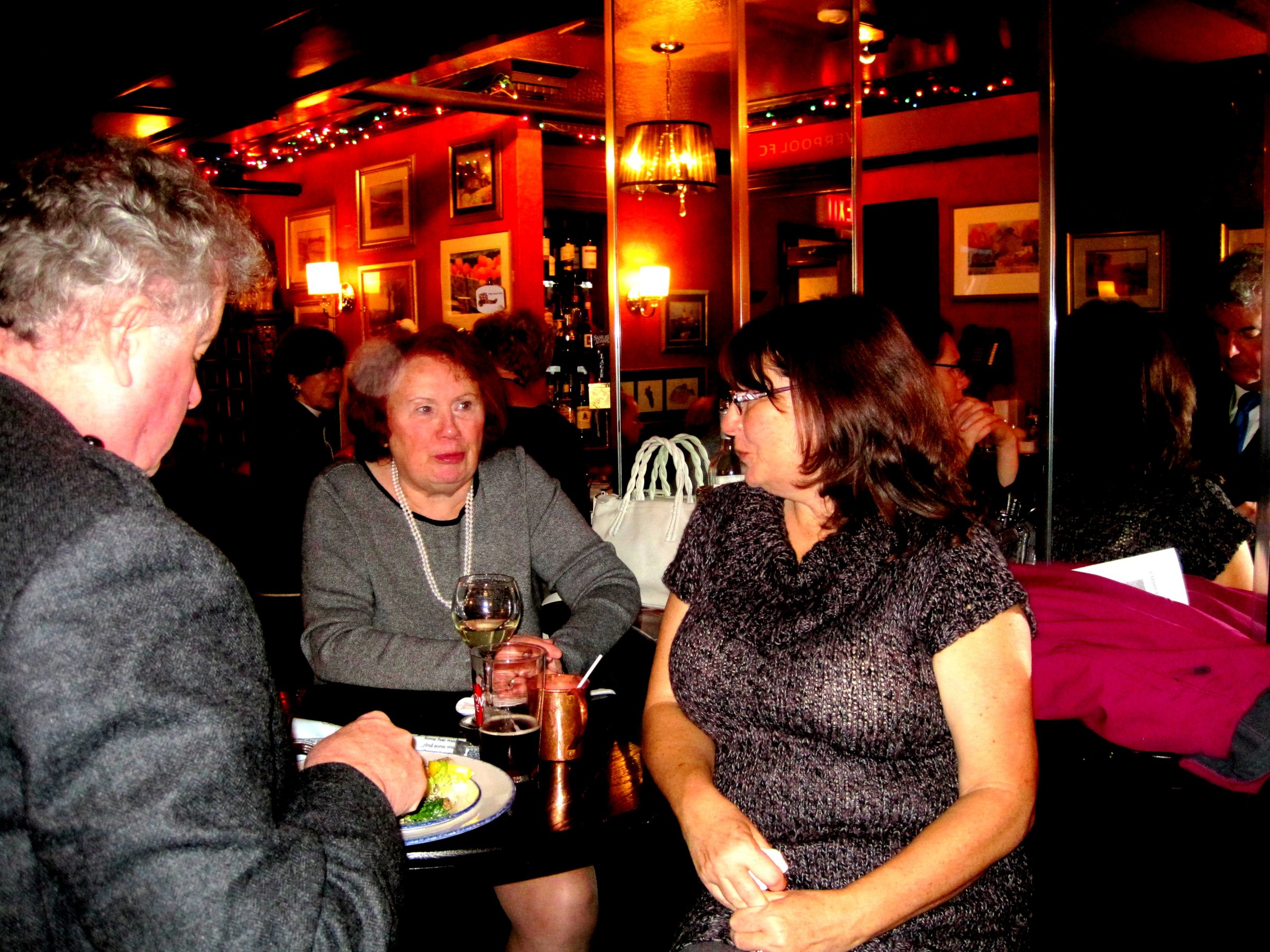 The Immortal Memory
Our program continued with David Hunter's presentation of
The Immortal Memory
.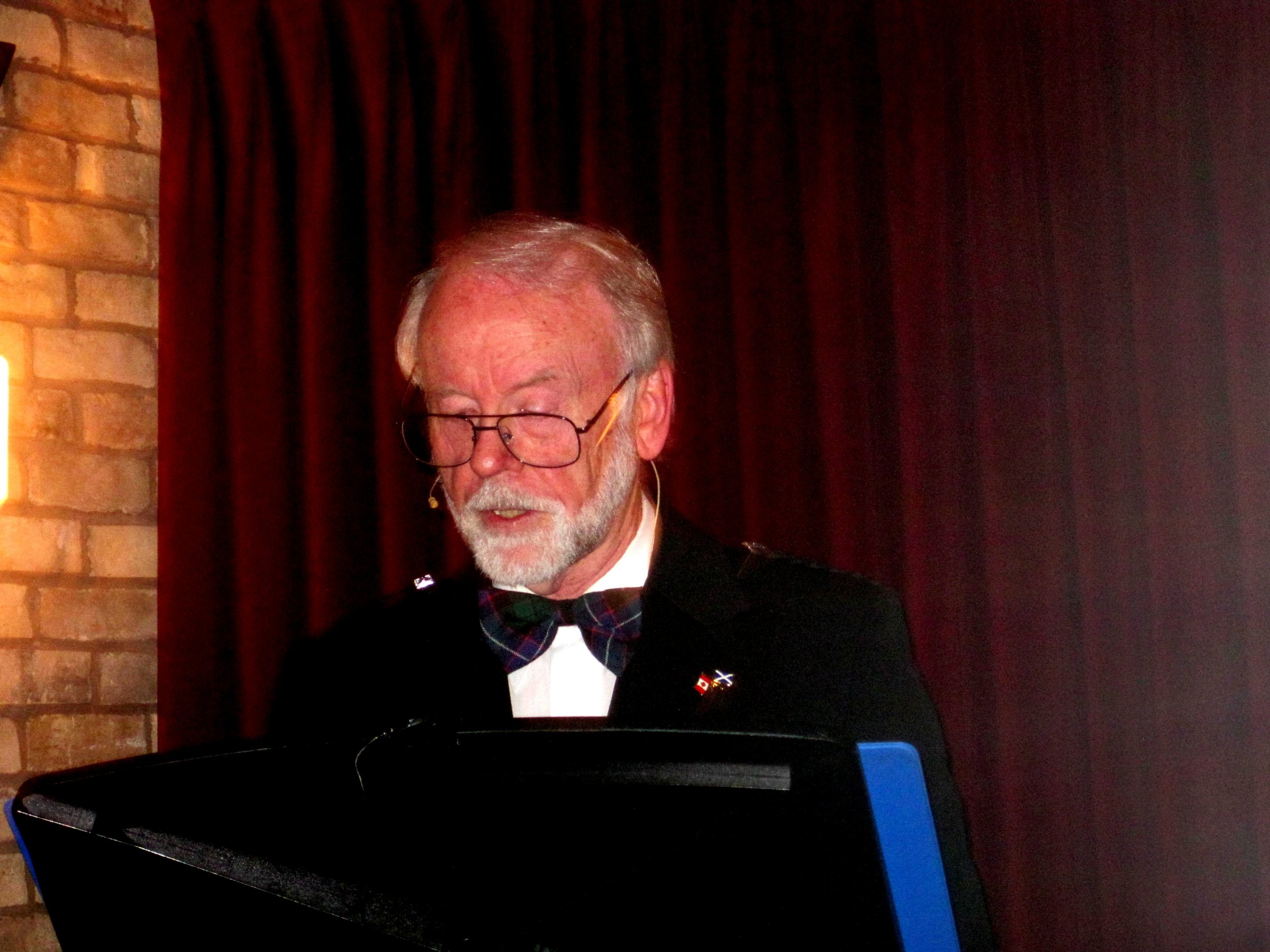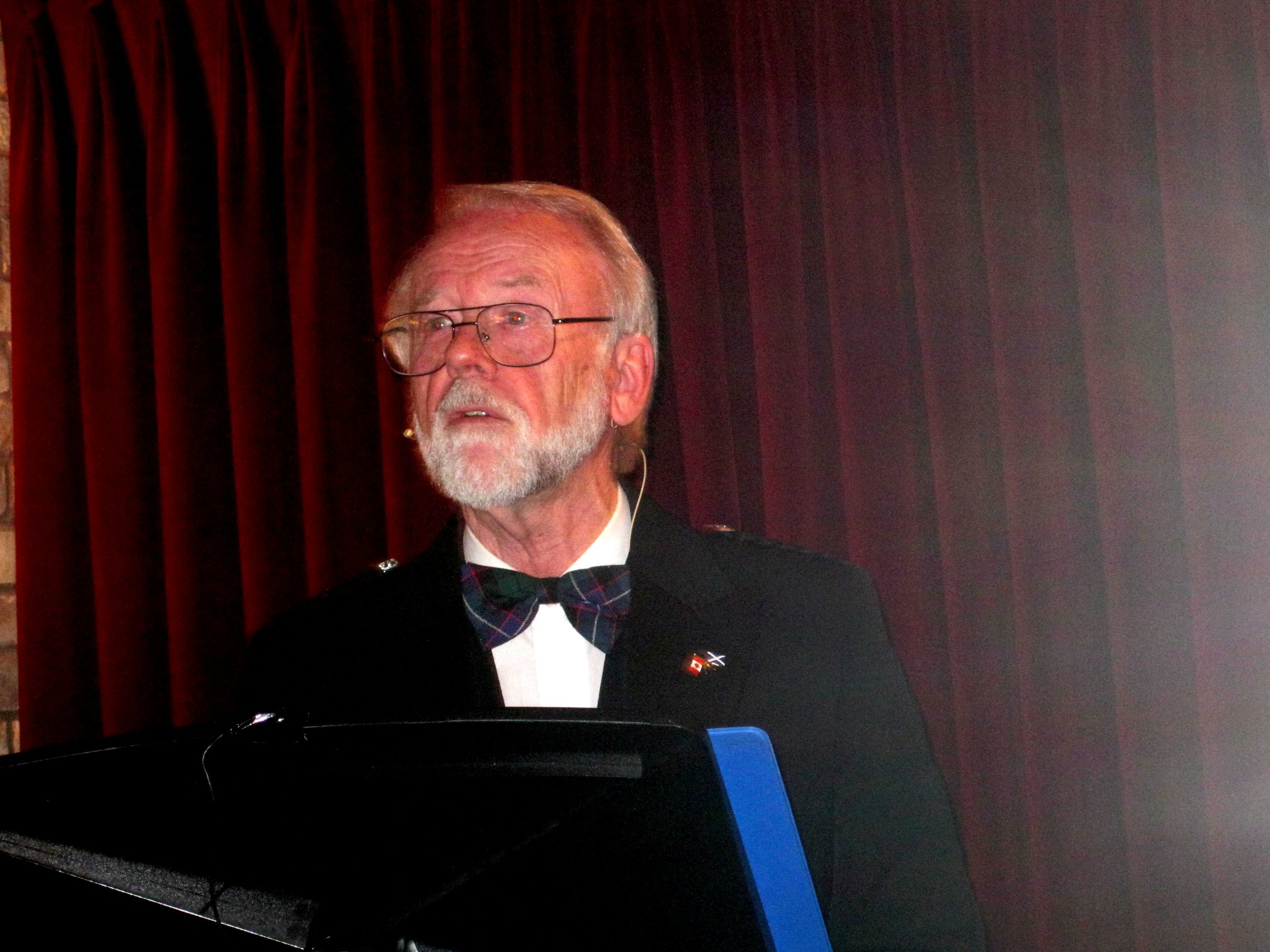 Click below for David Hunter's presentation of
The Immortal Memory
.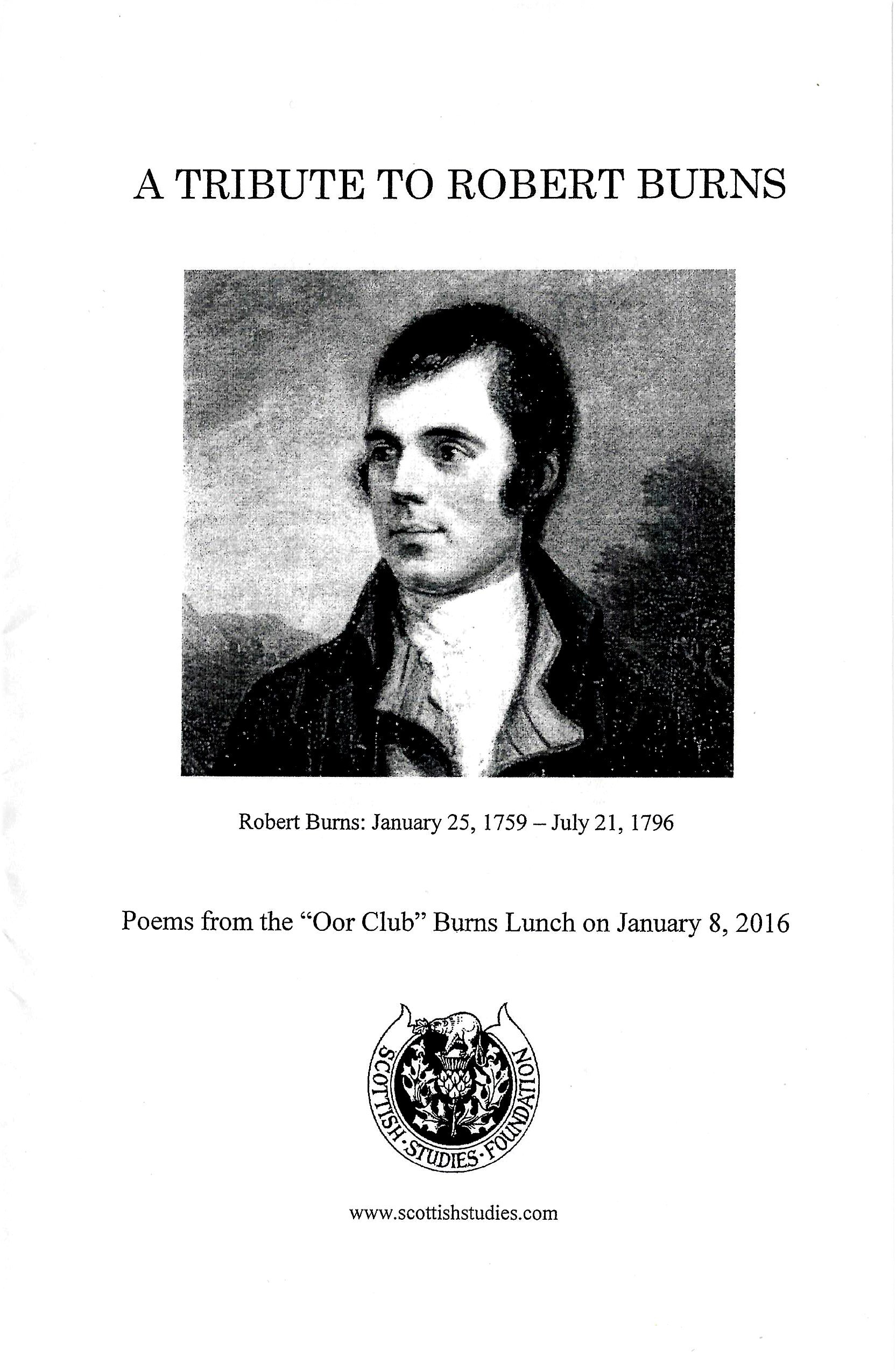 David Hunter kindly sent a .pdf copy of his Burns talk. Just click on the cover.
Songs by Robert Burns
The program continued with a selection of Burns' songs sung by David Campbell, and ended with Auld Lang Syne led by Pearl Grieves-Nixon.
Here is Burns'
My Love is Like a Red, Red Rose
sung by David Campbell.