Click on the thumbnail photo to obtain a larger version.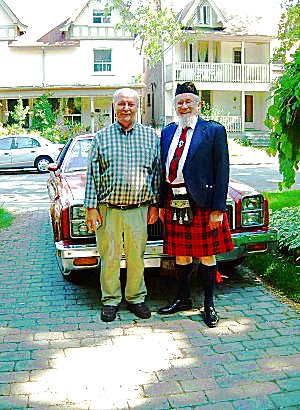 Alastair McIntyre is the manager of the Electric Scotland website, and Pat and I sent him an email with a promise to take him to dinner at the CN Tower when he visited Toronto. In my opinion, Electric Scotland is arguably the best source of all things Scottish on the internet. In 2001, we visited Alastair when he was living in
Grangemouth
.
While in Toronto, Alastair stayed at the home of Harold Nelson and Nola Crewe. He met Nola through her connection with the Foundation for Scottish Studies which supports the preservation of Scottish materials and courses at the University of Guelph. Harold is the godfather of my best man's son ... and we shared many acquaintances and friends from the early 1950's at Victoria University.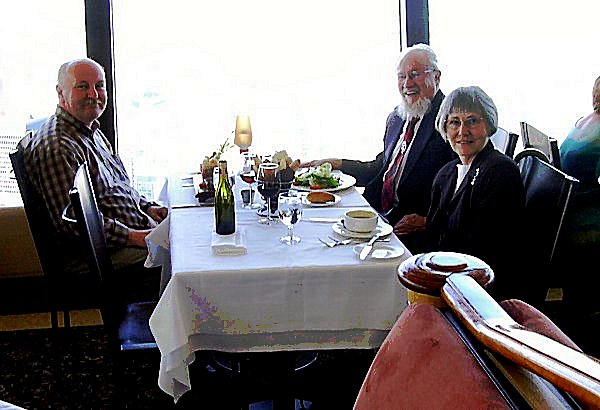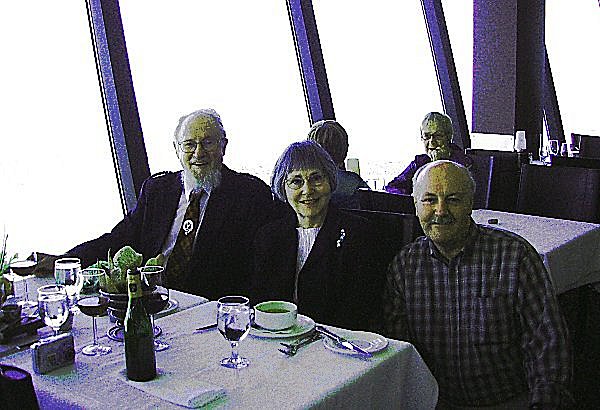 Our waiter at the CN Tower's 360 Restaurant took a couple of photographs for us before we began to eat. Both the meal and the service were excellent.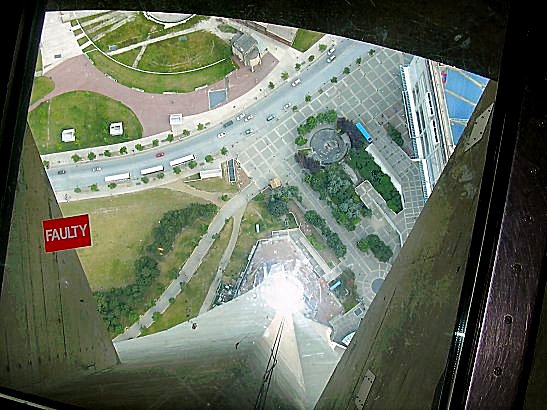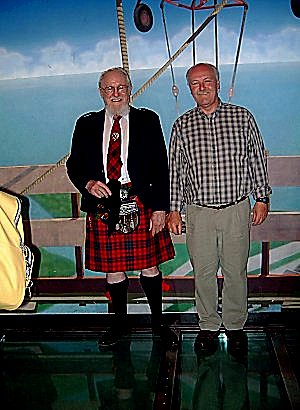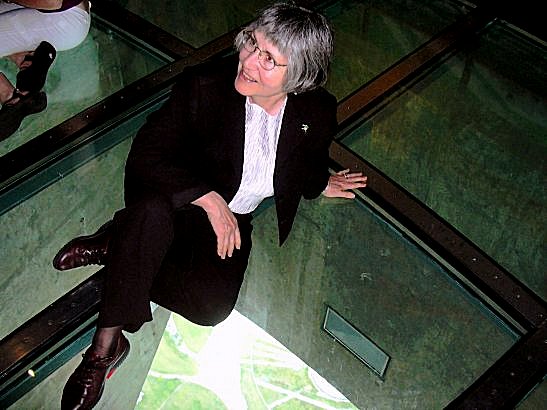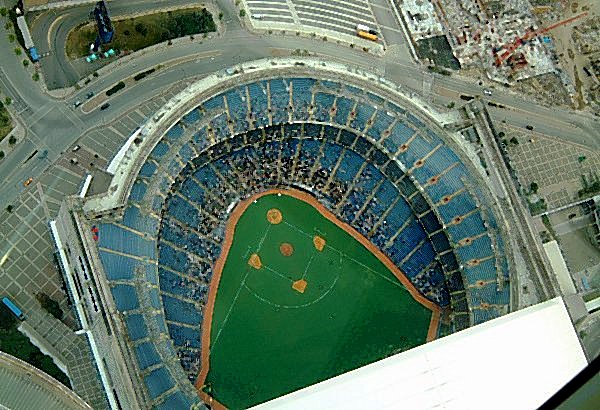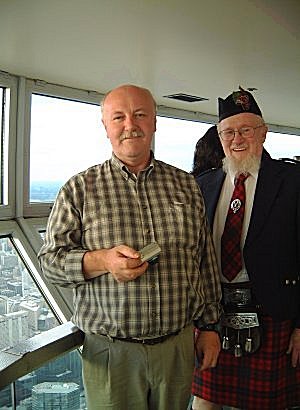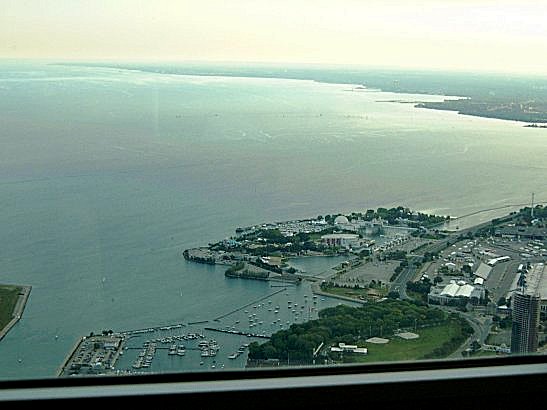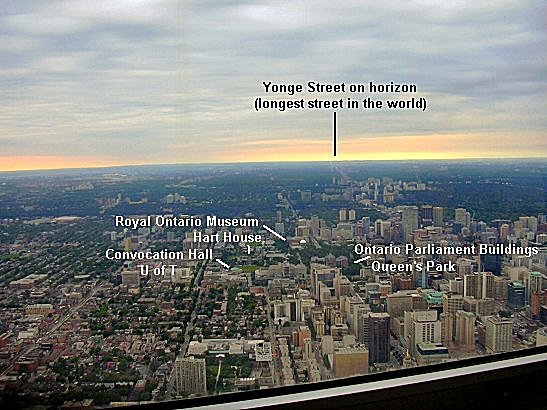 The CN Tower affords visitors the opportunity of seeing Toronto from many levels ... from the 360 Restaurant where we had eaten, the Glass Floor and the main Observation Deck on the next level down and the Sky Pod at the uppermost level.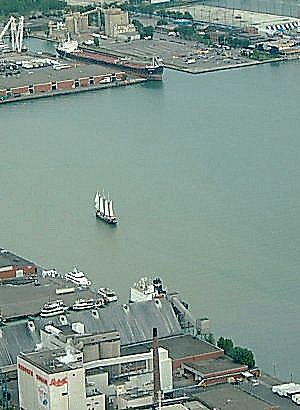 Before we took Alastair to dinner on July 6, we sent him a photo of the
CN Tower and Sky Dome
as seen from the Empire Sandy during our excursion in 2000. Now, we were fortunate to capture a picture of the tall ship Empire Sandy from the heights of the CN Tower.