80TH ANNUAL ROSS FAMILY REUNION
Click on the thumbnail photo to obtain a larger version.
---
The 80th Annual Ross Family Reunion was held at the Holstein Community Centre on August 2, 2010.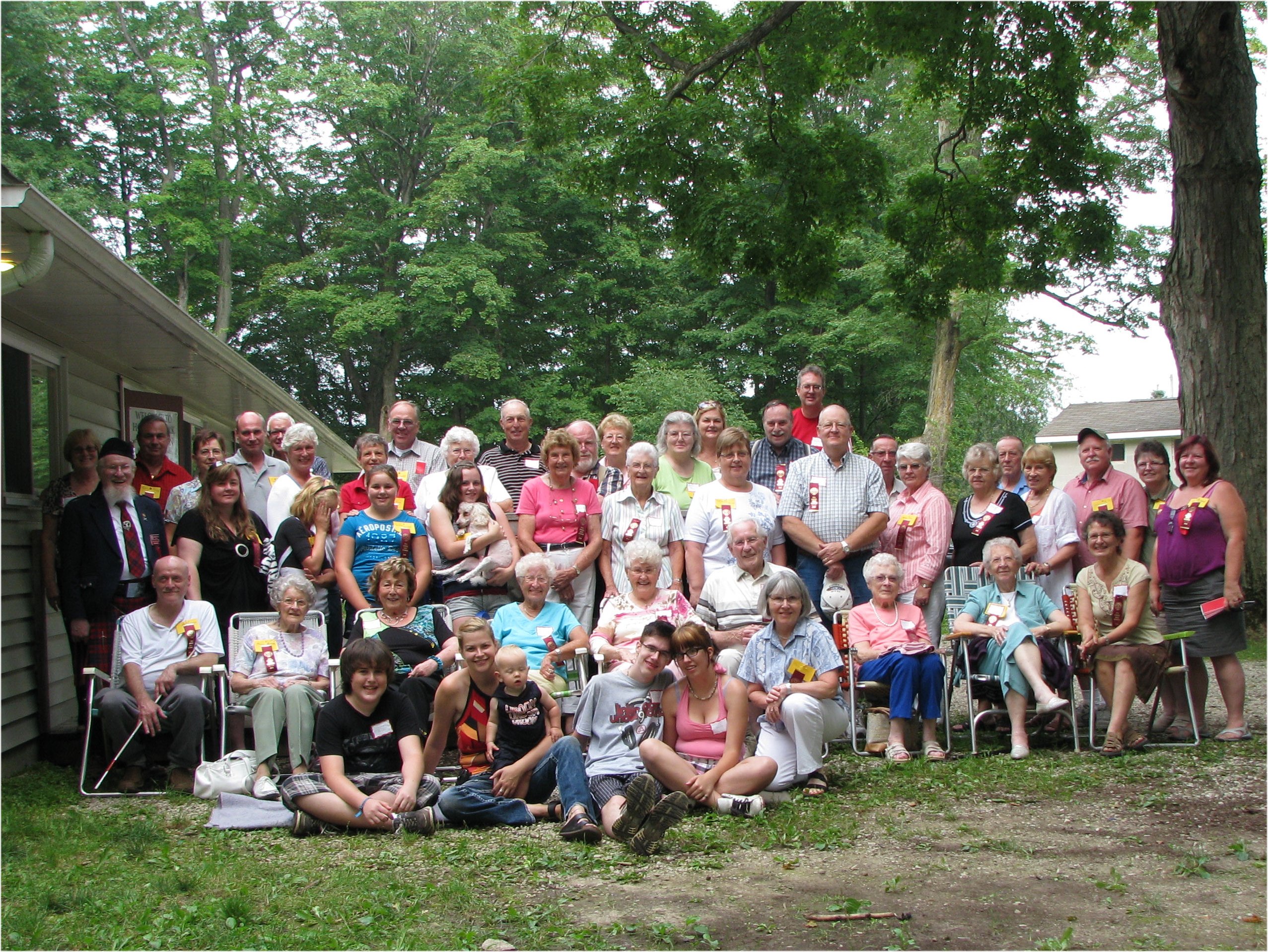 This is the best of several pictures taken by Patricia Ross. There were better photographs of some adults in other shots, but unfortunately these proved unusable as a document of the 80th gathering . . . for reasons which will become clear later.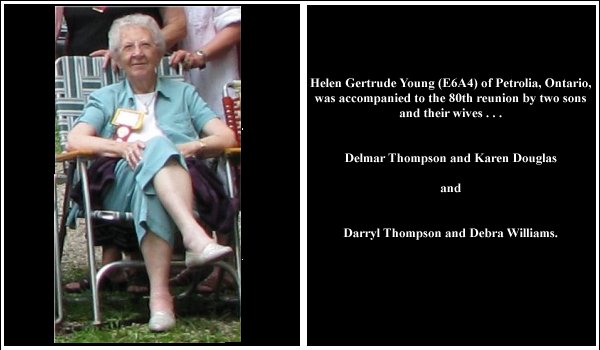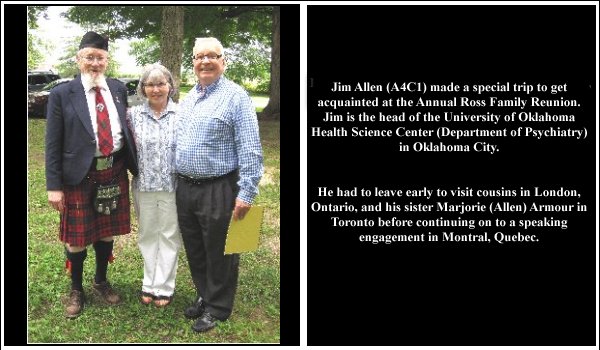 Over recent "anniversary" years, I have noticed a very sad trend. Mention was made of unsuitable pictures at the beginning of this report. Examples of poor behaviour have been posted in the next photo. Nobody forced these individuals to join those in this historic gathering who wished to have a picture to commemorate the event. If I had noticed them, I would have invited them to disappear. I cannot even excuse this behaviour as a childish prank. By remaining in this picture, they have demonstrated a disrespect for the past. Enough said!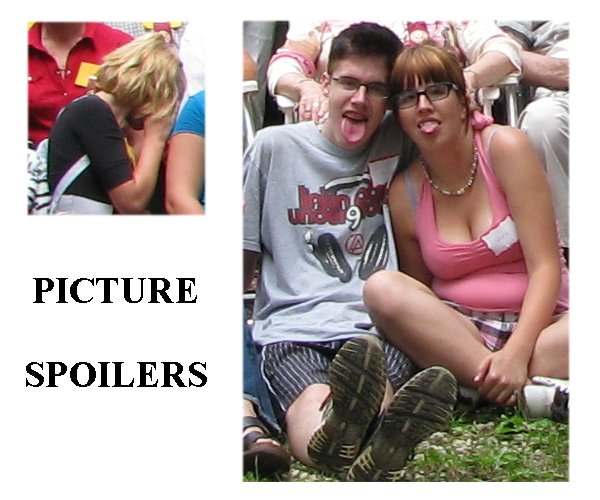 This is the first time that there will be no link from the Clan Ross Canada website to this event. An otherwise enjoyable time was spoiled. I shall no longer plead at the picnic that our extended family members join the Clan Ross Association of Canada. Enough said again!

---

The badge proclaiming "Success Nourishes Hope" (see below) is proudly worn by the Clan Ross (including many members of our extended family). The belt signifies that it is the property of the Chief. It is worn by the clan members to indicate membership in the Clan headed by that Chief.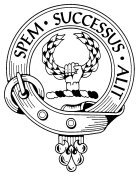 An Cirean Ceann Cinnidh