76TH ANNUAL ROSS FAMILY REUNION
Click on the thumbnail photo to obtain a larger version.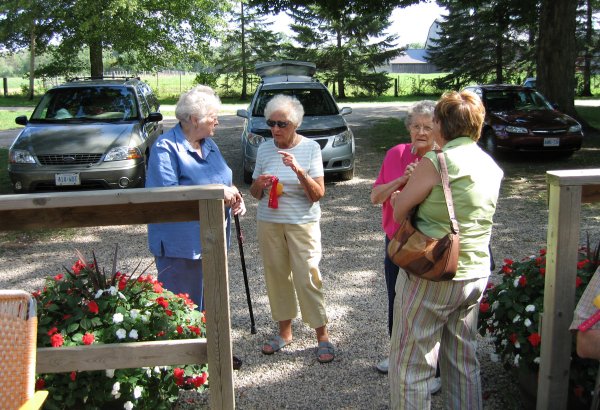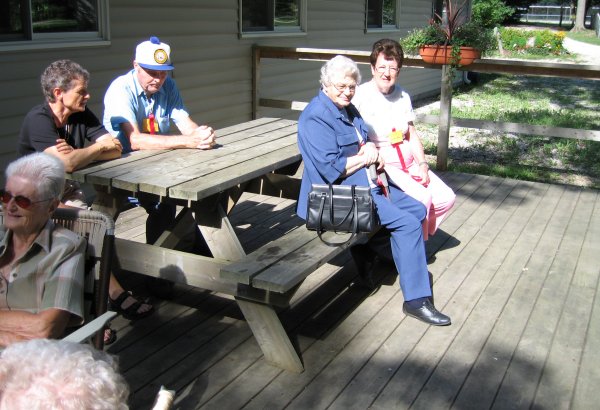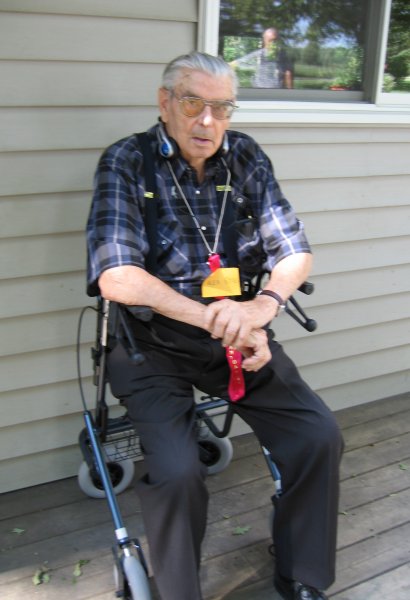 We had pleasant weather, so most of us had a lengthy get-together outside. Later the families signed in and received their ribbons with name tags. Eventually, the "ROSS-TER" received a family update for its pages . . . as well as providing material for the next newsletter by email. In this electronic age, family members with internet service are encouraged to share these events with others.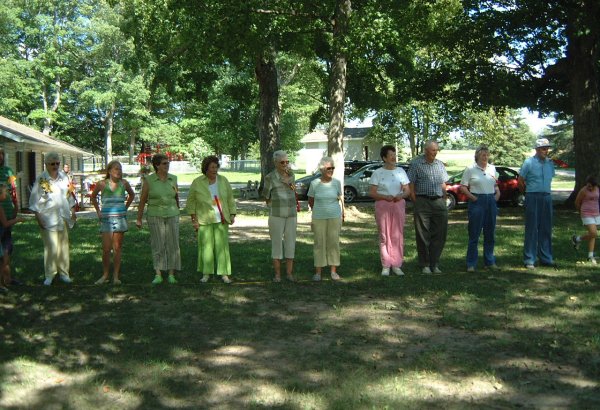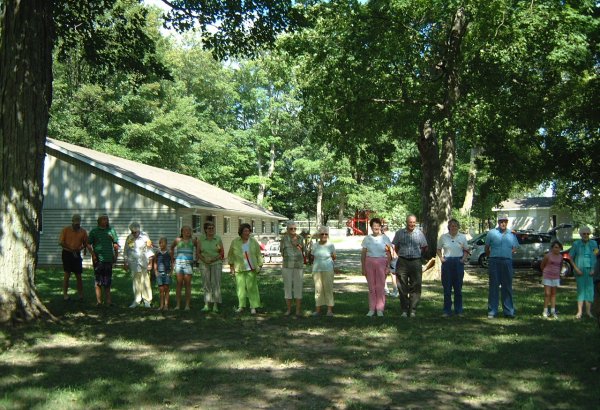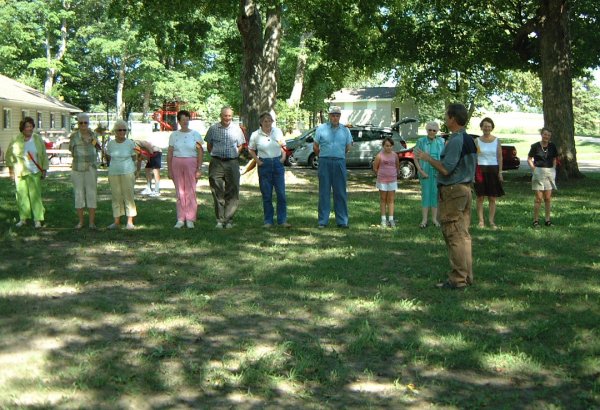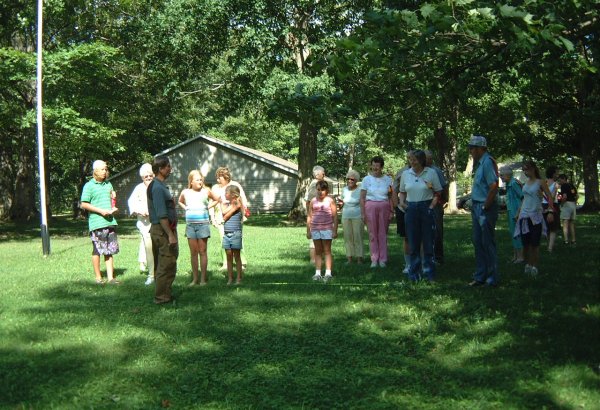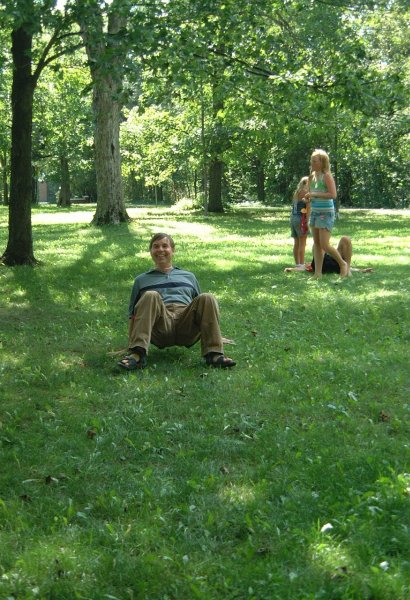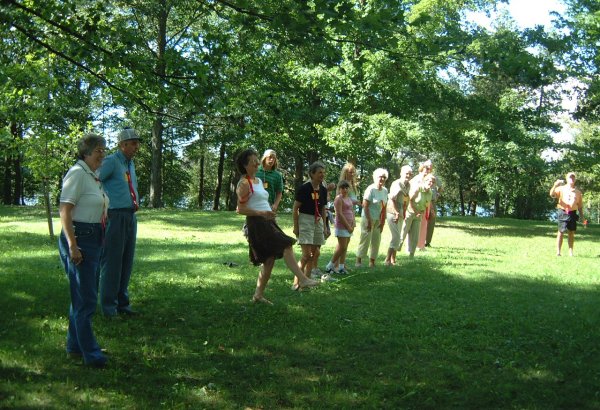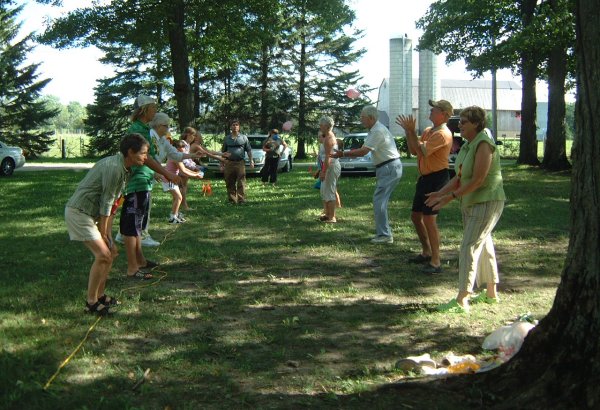 While the Sports Committee sets up the games, Lunch Committee sets out the food. Attendance was smaller this year, but everyone enjoyed themselves.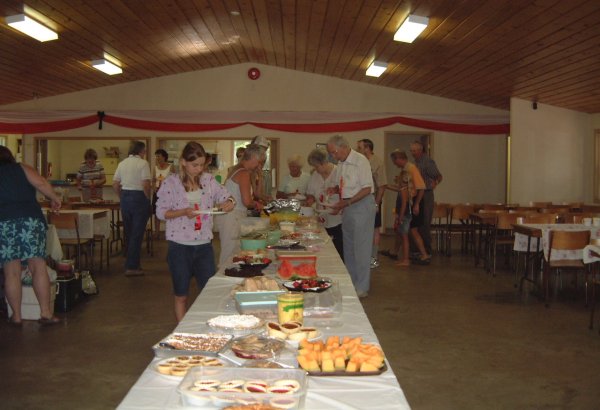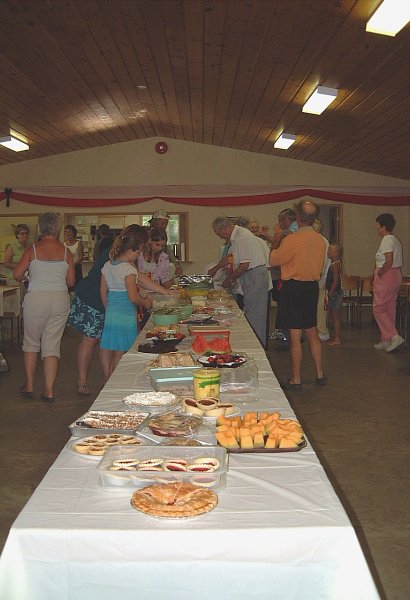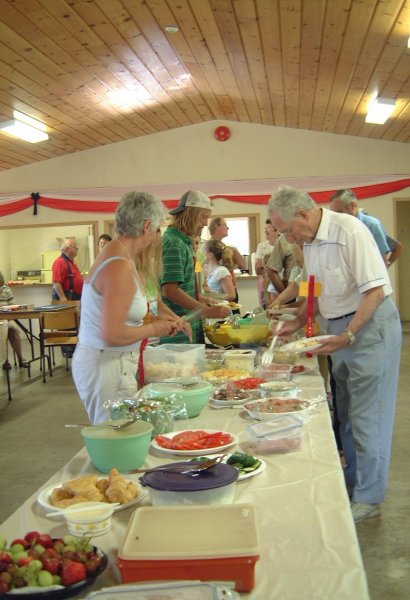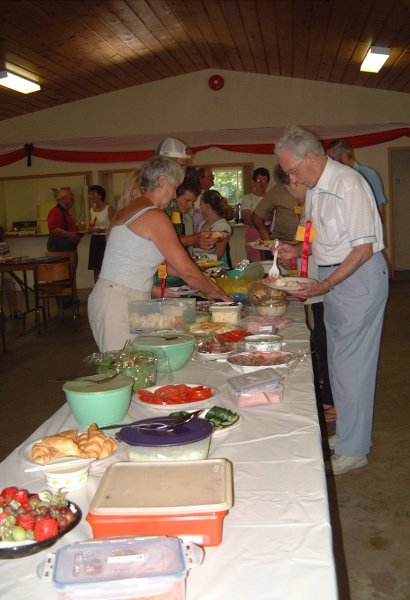 This was a feast for a king with plenty of variety in spite of the smaller attendance than last year.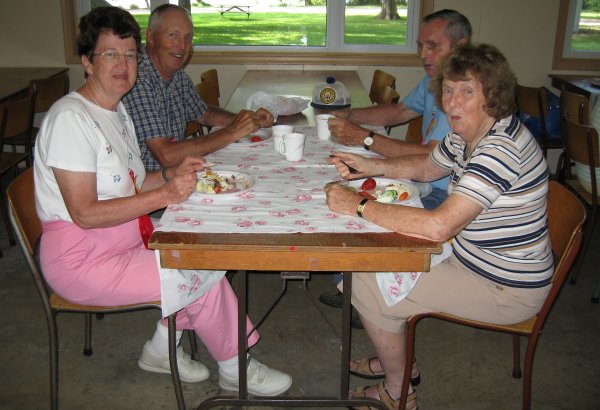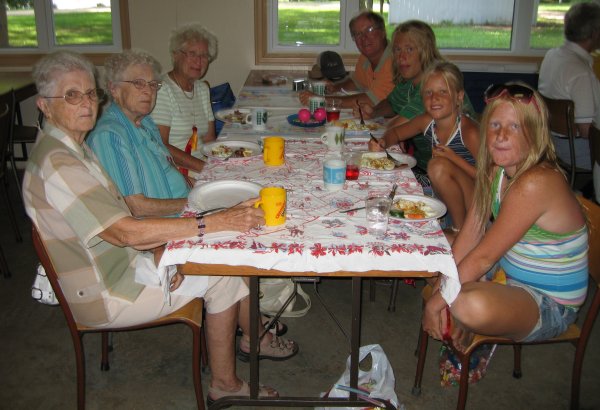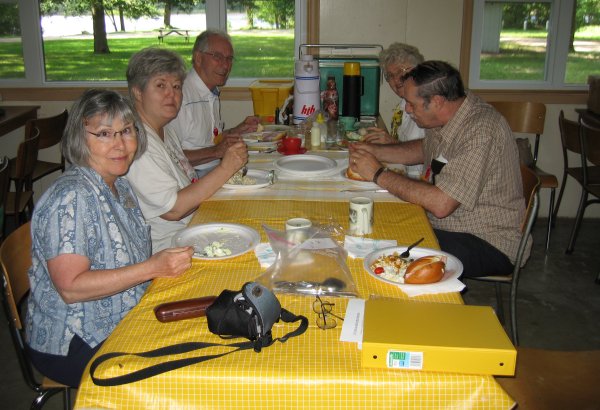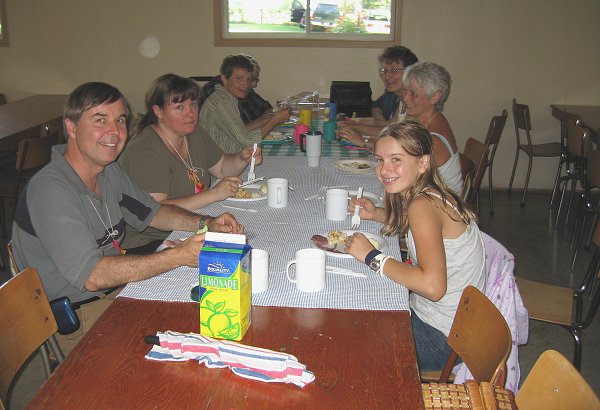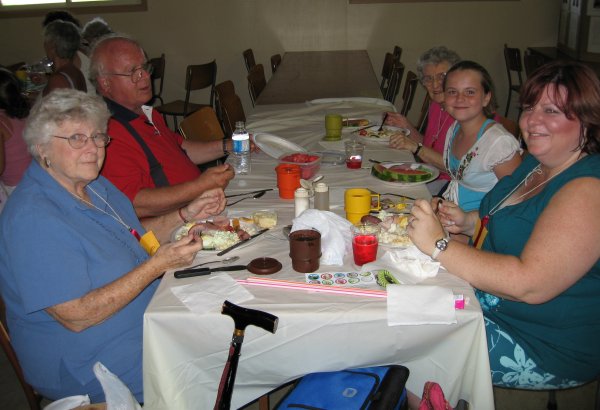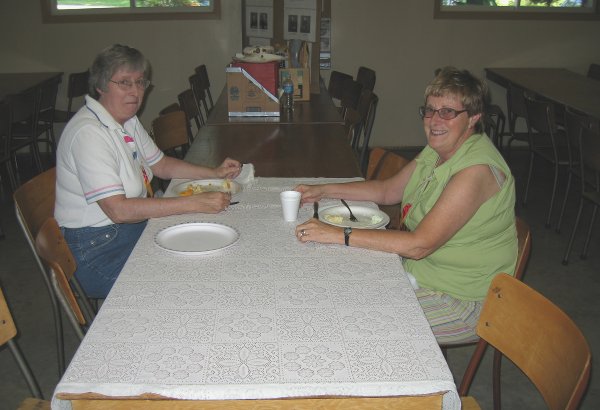 There were six tables, and you can count the numbers present. Jessie Ross was present earlier, but had another event again this year. I was able to make some colour prints for Lloyd Ross in Fergus when Pat and I attended the Scottish Festival and Highland Games this year. [Lloyd had volunteered for duties at the Melville Church Diner this year, and we managed to meet at the Ross tent on the Avenue of Clans.] Clan Ross was well represented.