73RD ANNUAL ROSS FAMILY REUNION
Click on the thumbnail photo to obtain a larger version.
Descendants of Alexander Ross and Margaret Noble met once more in Holstein Ontario on Civic Holiday, August 4, 2003. Photographs were taken with Pat's Fujifilm Digital Camera "FinePix 4700 zoom".


SPORTS AND CHAT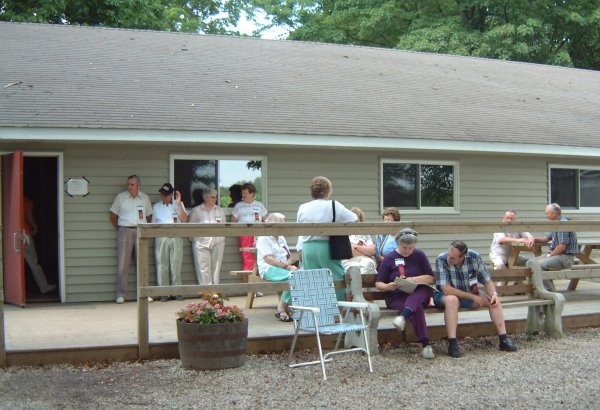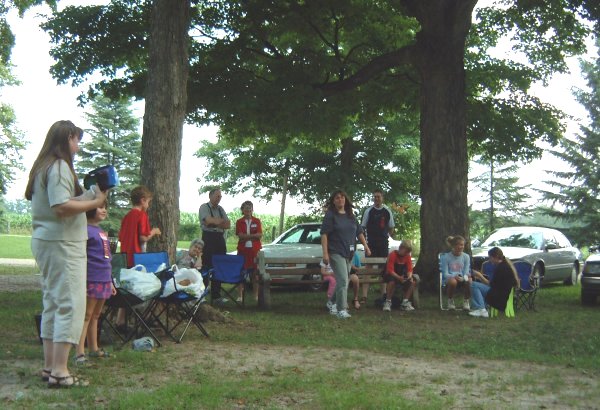 The reunion for 2003 had a light turnout of just over 50 persons on Civic Holiday, Monday, August 4. Nevertheless there was a good opportunity to renew acquaintances with cousins from four of the surviving branches descended from Alexander Ross and Margaret Noble, and a new generation of youngsters enjoyed the sports and questionnaire.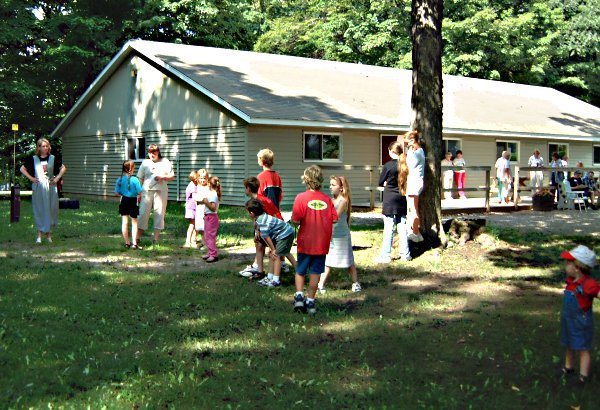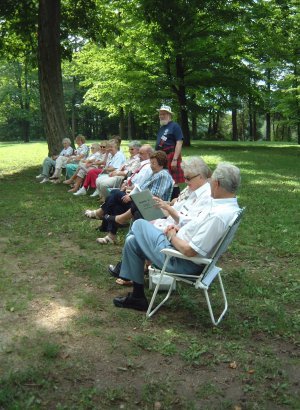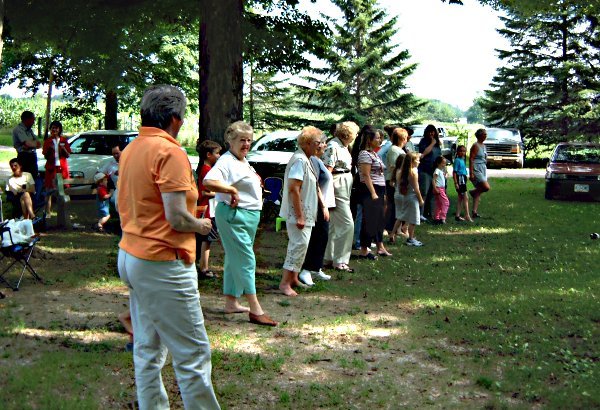 Can you spot the attentive 15-month-old youngster to the right in the first picture? I'll bet he is planning a "sleeper play" to outwit the older racers. Games included the "shoe kick" and the "water balloon toss".
REPRESENTATIVE ROSS BRANCHES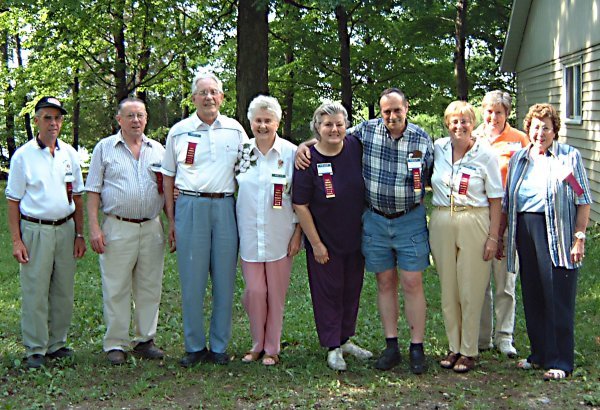 Individuals in this photo represent all of the branches which were present. From left to right (with the Ross-ter Index included):
THE RODERICK ROSS BRANCH: Warren M Ross [G2A3] and his brother Raymond D Ross [G2A2].
THE DONALD ROSS BRANCH: Ed Swinton and his wife Eldred F Cook [D2C1].
THE ISABELLA (ROSS) YOUNG BRANCH: Suzanne M (Young) Whyte [E3F2] and her husband Harry G Whyte.
THE RODERICK ROSS BRANCH: Suzanne (Ross) Love [G5D1] and Fay (Ross) Roberson [G5D3] with their mother Jessie F Ross [A3B5] from THE ALEXANDER ROSS BRANCH.
LUNCHEON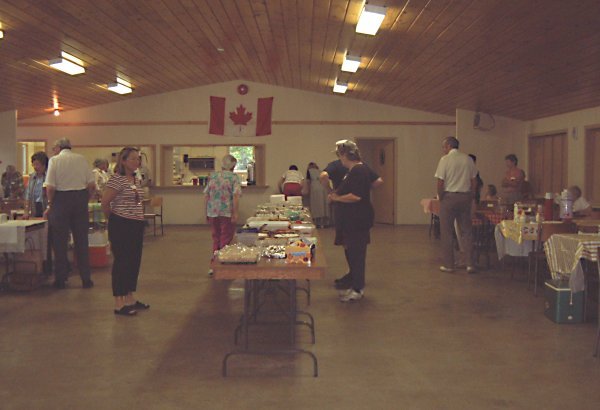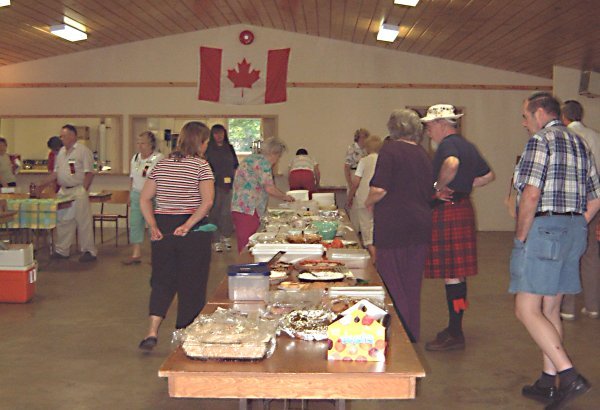 As usual, the pot-luck luncheon was more than ample. Prizes for races and guessing games were announced and the reunion concluded with a brief business meeting.