72nd ANNUAL ROSS REUNION Aug.5,2002
Click on the thumbnail photo to obtain a larger version.
GATHERING OF COUSINS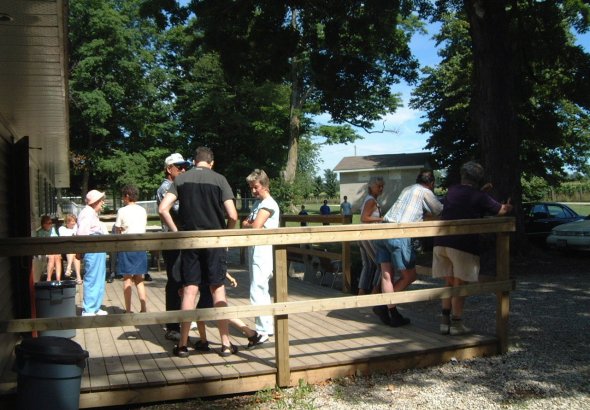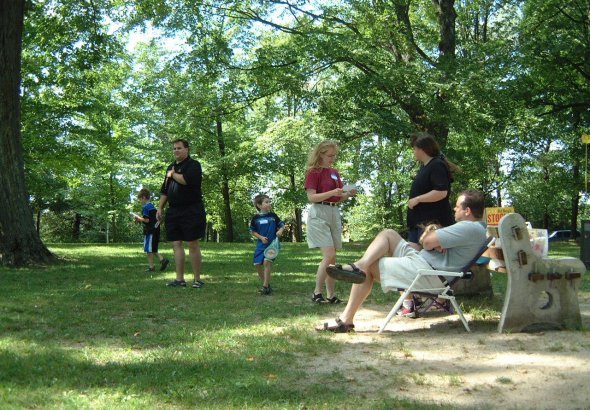 The weather was perfect for the 72nd Annual Ross Family Reunion ... the descendants of Alexander Ross and Margaret Noble. Many of the local families took advantage of the sunny day to get some harvesting done, but there was a reasonable turnout nevertheless. Three of the five surviving branches were represented. Members included those who had driven to Holstein ON from Sarnia and Ottawa.

The farmer, beside the Community Park and Pavilion, drove his truck out to his fields many times to bring sheaves of hay back to his barn, as his german shepherd ran behind. Meanwhile, Ross cousins caught up on the family news, and the Sports Committee prepared the games.
SOME OF THE GAMES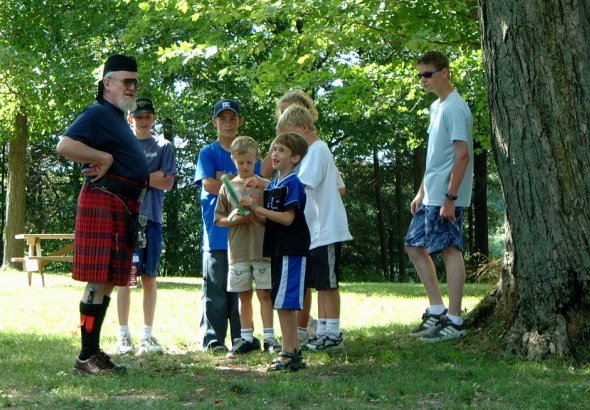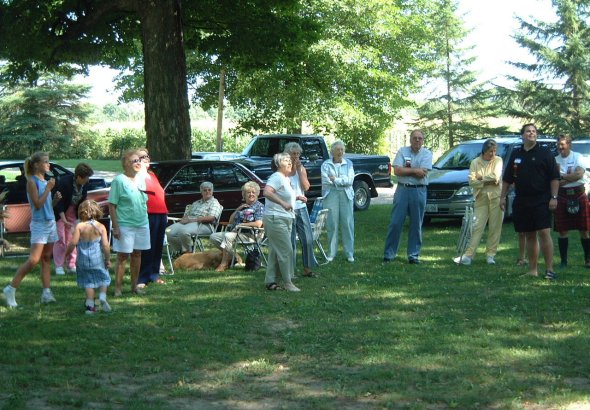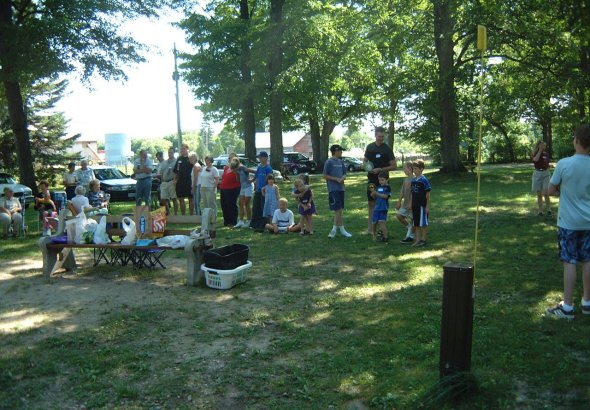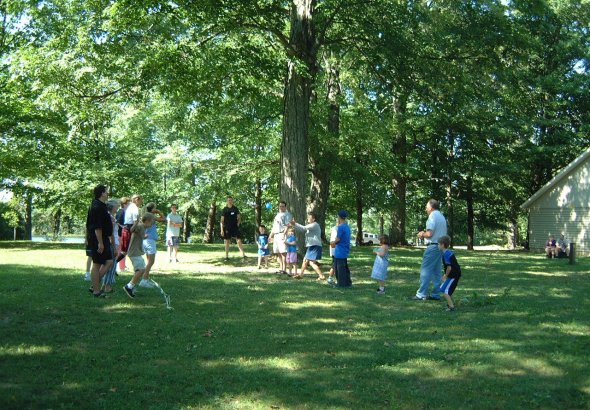 Since there were few runners in both the girls' and the boys' races, I joined both as an extra. Everyone won a prize. I wondered why I didn't win one too. EXPLANATION: I ran in the wrong direction. [I did win second prize in the race for those over 16 years of age. HA!]

After the "Shoe-Kicking Contest", the shoes were hidden. Prizes were also awarded for the first ones to find their shoes and return to the finish line. The old favourite, the "Balloon Toss", was enjoyed by many. [I didn't want to get my kilt soaked, so I stood well back on the side-lines.]
POT LUCK LUNCH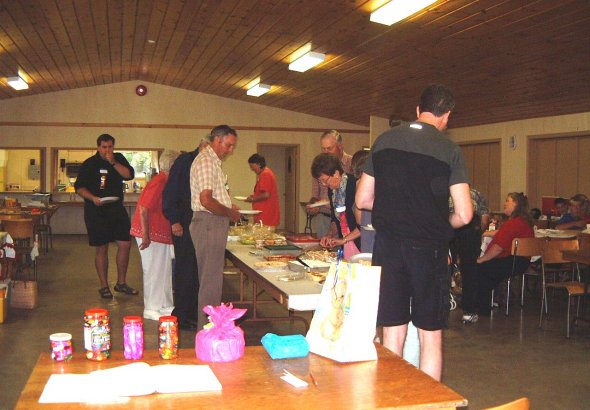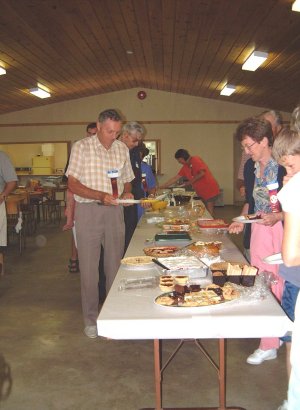 There is no shortage of fine foods at our Ross Reunion, and an excellent assortment is guaranteed. I'm always amazed at how quickly the youngsters finish, and dash outdoors to continue playing while the adults continue with desserts and coffee well into the business meeting.
VARNEY INN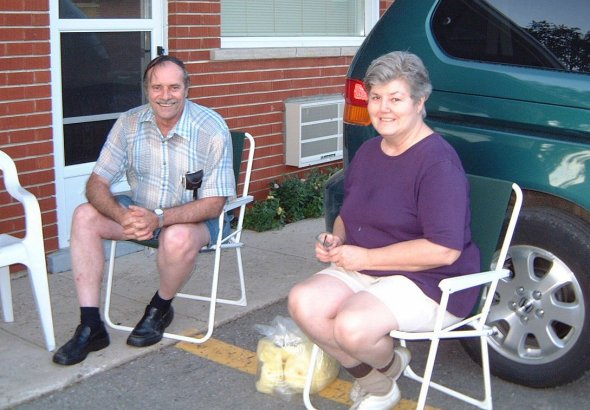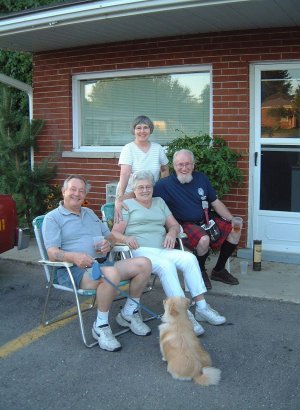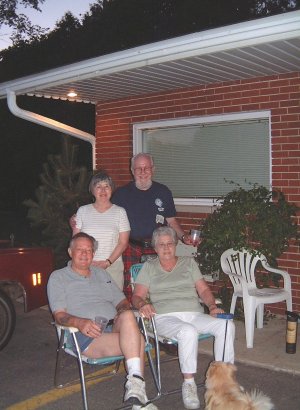 We (Pat & Doug Ross) have generally stayed in Mount Forest overnight before returning to Toronto, but we decided to join Suzanne and Harry Whyte (of Sarnia) at the Varney Inn after the conclusion of our family reunion.

One of Doug's internet friends, Bill Sivier, drove down from Owen Sound with his wife Janet and their pet "Buddy". A good visit and chat was had until dusk. During this year, we have met so many members from our favourite Scottish chat club. The toast, "Here's tae us Wha's like us", truly fit each and every meeting. All of us felt as though we were with family ... including "Buddy" as the first pet of our travels!