It was quite appropriate, as well as logical, that the first Ross Family Reunion was held in Minto Township, Wellington County. For their numbers, the greatest concentration of our Ross descendants is still in proximity to the sites of the original homesteads, and there must have been some recognition that a tradition was being born.



During the late summer of 1972, Phoebe Jean McGregor Ross (A8C) recalled the following particulars about the first reunion:

Rosses would meet at the home of
John Alexander Ross, Jim's
eldest brother, on a Saturday.
The wife of John A. Ross, (nee
Frances E. McComb) did a large
quantity of baking on that day.
On the Sunday, everyone attend-
ed church before heading to the
picnic at Pike Lake.

In 1925 the Presbyterian Church at Cotswold became the Zion United Church. Built in 1968, it had been a Methodist Church until sold to the Presbyterians five years later when the Methodist congregation joined those in Teviotdale.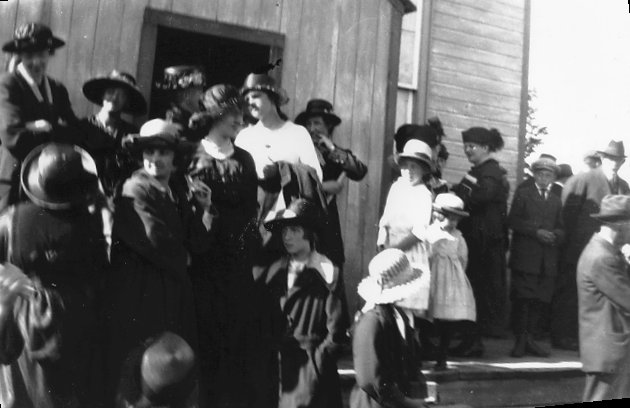 ZION UNITED CHURCH