GOOD TIMES and GOOD MEMORIES
Click on the thumbnail photo to obtain a larger version.
Having been a member of the Electric Scotland group since the earliest days, I have met many of the members during my travels. The title, Good Times and Good Memories was used at the conferences (especially "Thistle and Whistle" or "Banter"). I hope that the spirit of happy meetings will be revived on this webpage. Enjoy.

---
---
Ranald McIntyre, Hugh O'Hare, Alastair McIntyre, Peter D. Wright, Dave Amos - Glasgow, Grangemouth, Falkirk, Pitlochry & Aberdeen - August & September, 2001
during the 2001 Scotland Tour of the Canadian Massed Pipes and Drums Band.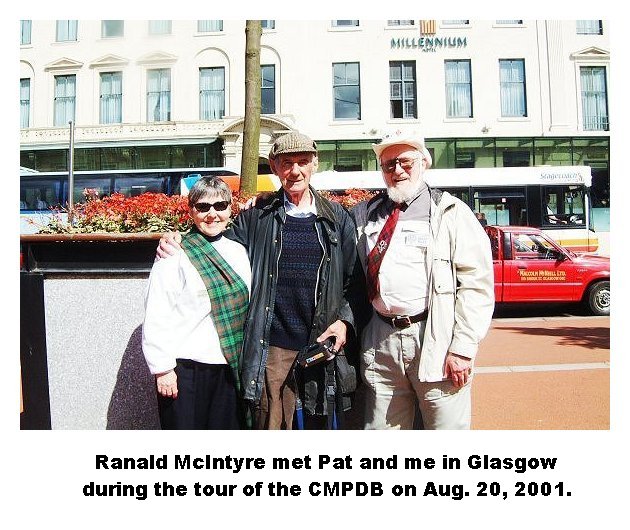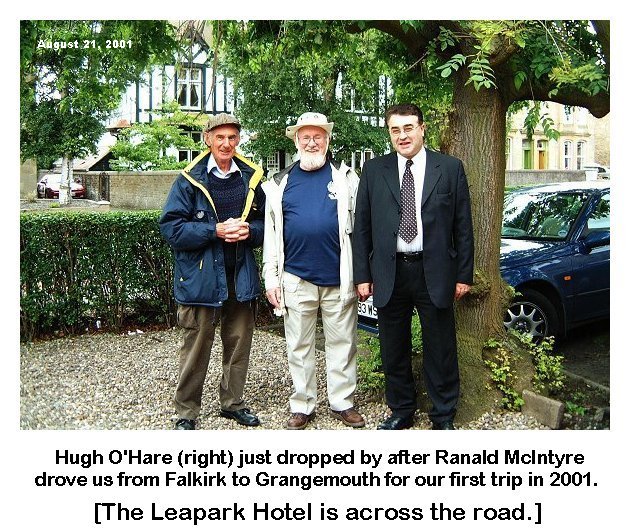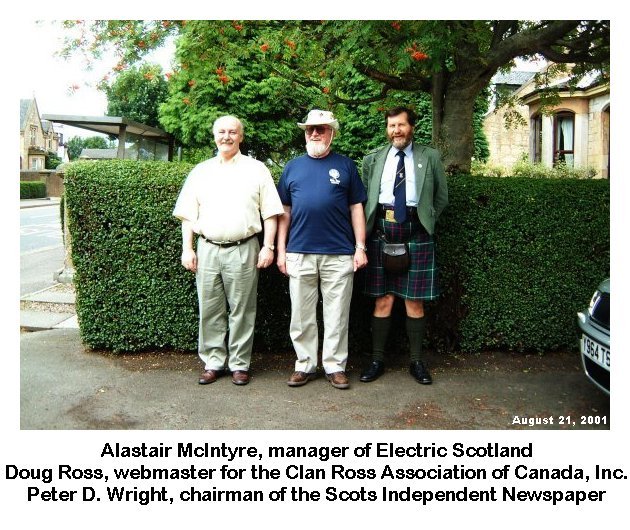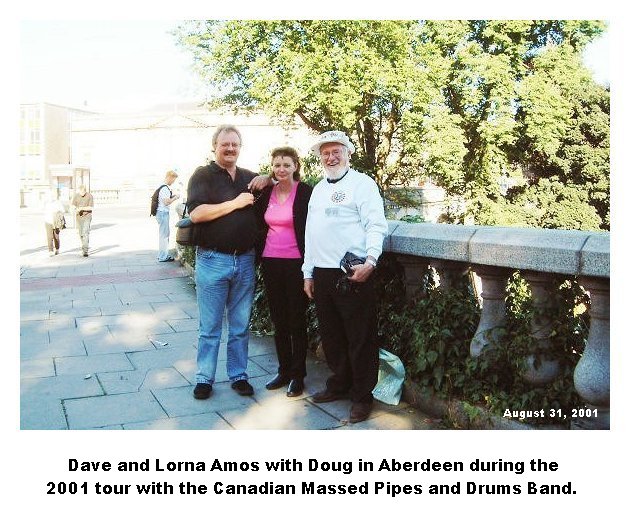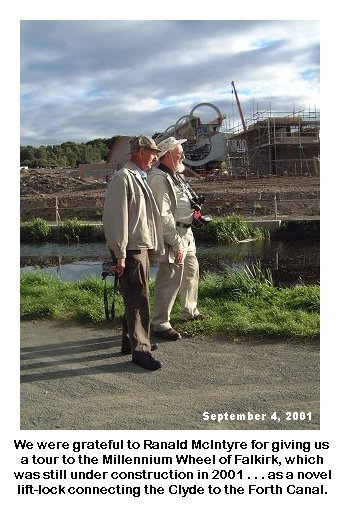 Patricia Ross and Ranald McIntyre in a Falkirk Restaurant after a side-trip by train on August 8, 2009.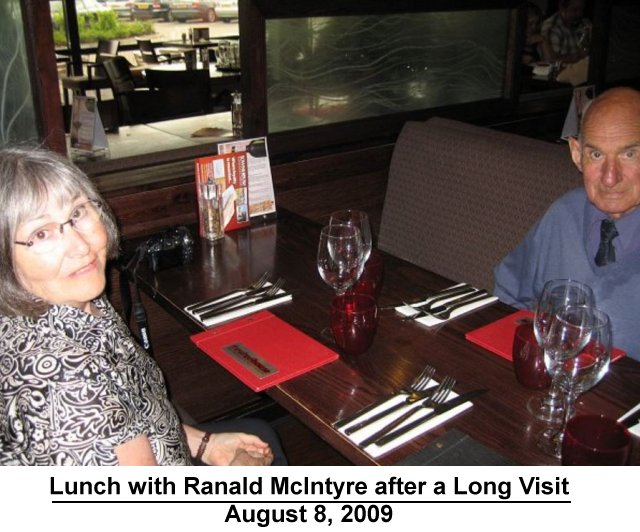 ---
---
---
---
---
---
---
---
Alastair McIntyre - C. N. Tower in Toronto - July 6, 2004
and at his home in Chatham, Ontario - June 20, 2009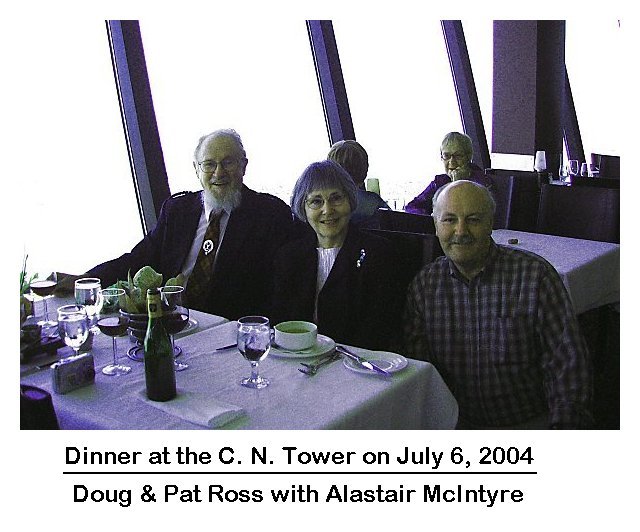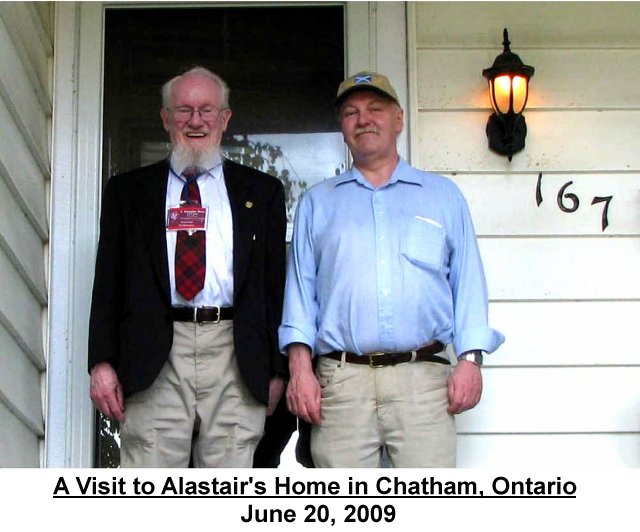 ---
---

. . . and there's plenty of room for more "Good Times and Good Memories".


Please use the BACK button of your browser to return.