5T4 55th REUNION
In Memory of Departed Friends
God speed, and may we meet again.
---
For the most up-to-date information about the Vic Spring Reunion in 2009,
CLICK HERE
.
For general U of T information about the Spring Reunion,
CLICK HERE
---
Click on the thumbnail photographs to obtain a larger version.
REUNION COMMITTEE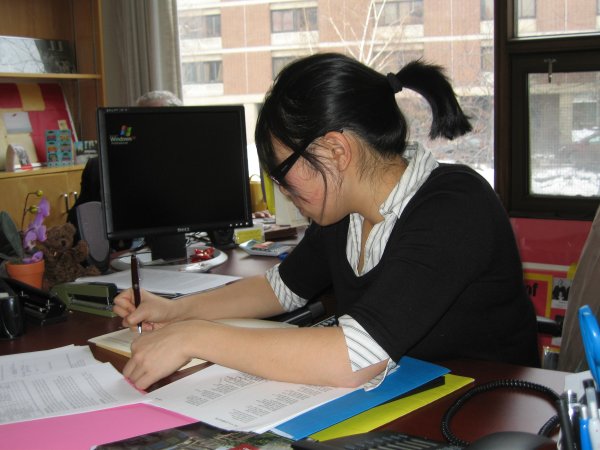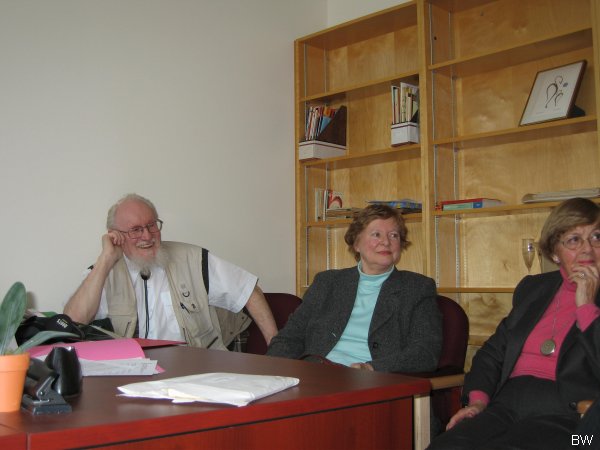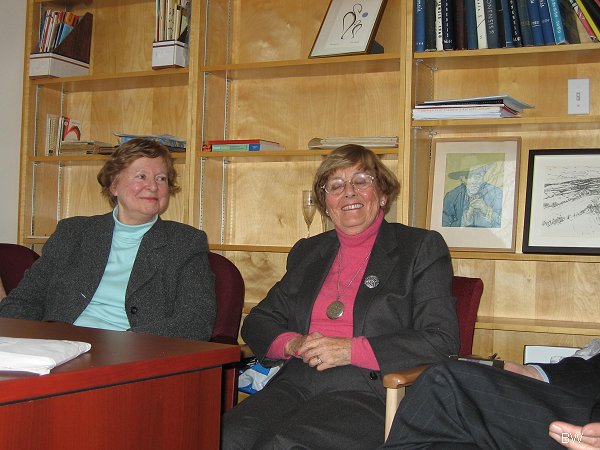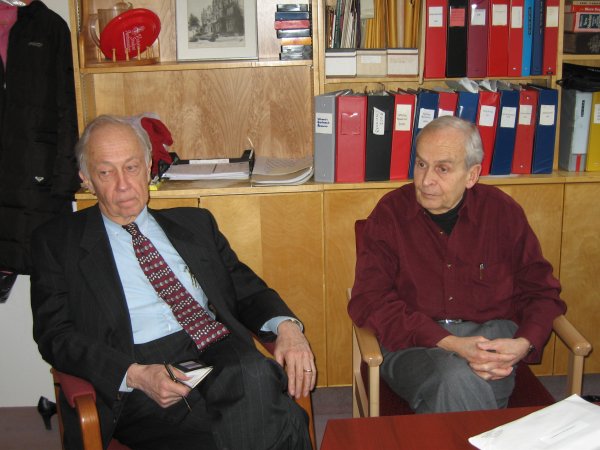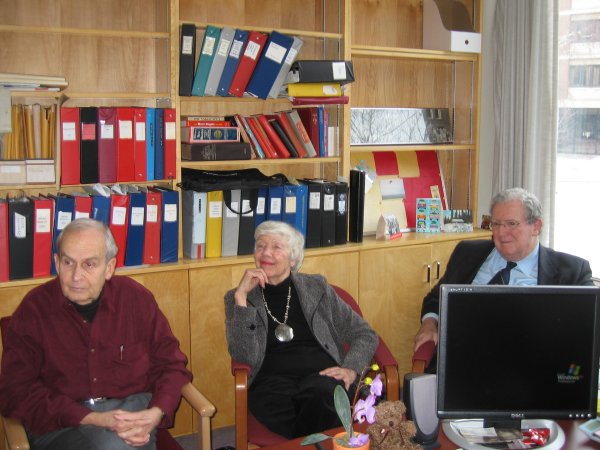 The first meeting of the Reunion Committee was on January 14, and we are discovering that most convenient locations for our reunion dinner on the Saturday, May 31, have already been taken. Alumni Affairs Officer, Linda Tung (former President of the Student Administrative Council at Vic), took notes as 5T4 President, Denis Lane, chaired the meeting. Also present at this time were 5T4 Secretary Jeanine (MacDonald) Avigdor, Ken Cork, Dick Cousland, Mary Eleanor (Riddell) Morris, Doug Ross, and Barbara Walker.
Thanks to Barbara Walker for taking two of the photos (marked with a BW in the lower right corner).[Alex Langford was not able to attend this meeting.]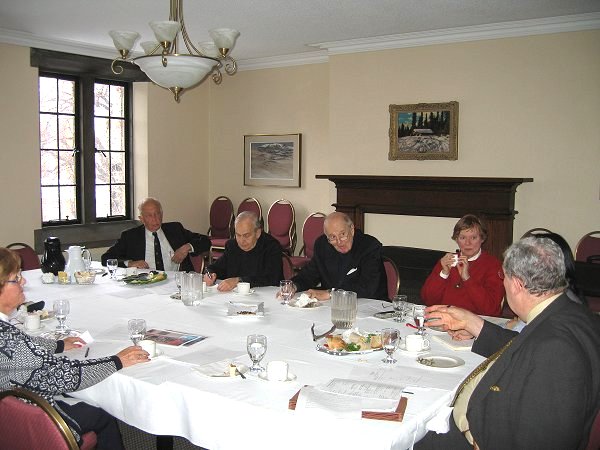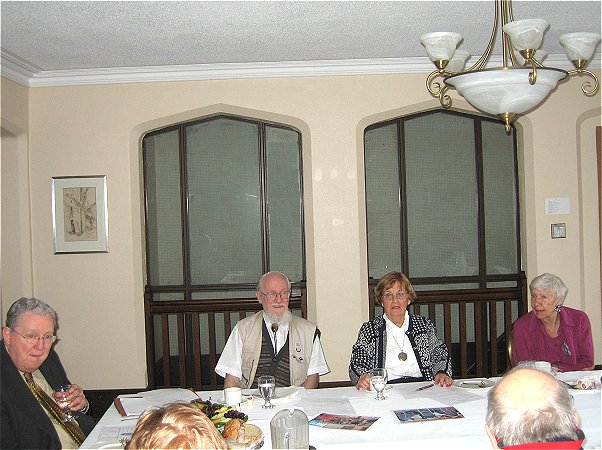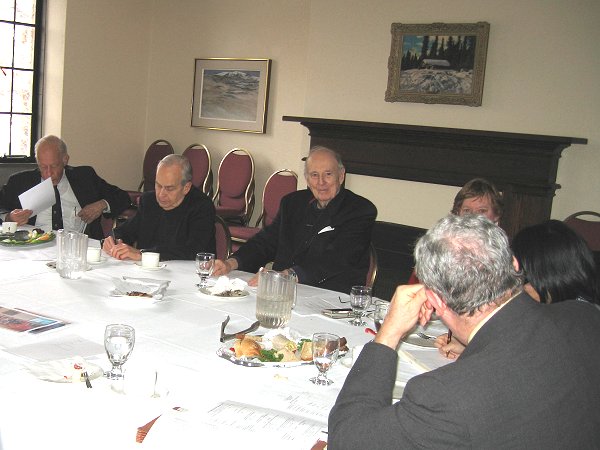 Your full reunion committee met over lunch in the Senior Common Room (Burwash) on February 19 to co-ordinate activities involving the special 5T4 luncheon on Saturday, May 30, in the elegant Faculty Club (41 Willcocks Street). Decisions were made about the menu and a cost reduction for guests, spouses, and close Vic-Grad friends or classmates in adjoining years. After some fine-tuning to the letters of invitation, the committee planned to reserve April 23 (4pm to 9pm) for the next meeting.
A communication from the Alumni Office on March 2 advised the committee (a) that a cost reduction involving two-tier pricing could not be handled (but proposing a straight $37 per person instead), (b) that there will not be a U of T President's Garden Party at the home of President David Naylor, and (c) that medals will be presented by Vic officials at the Principal's Dinner to those who did not attend UofT Chancellor Peterson's presentation that morning. [The committee met on April 23 to make telephone calls and make sure that everyone has a chance to register for our reunion. ]
---
Here are a few views of a tour before the Acting Principal's Reception and Dinner: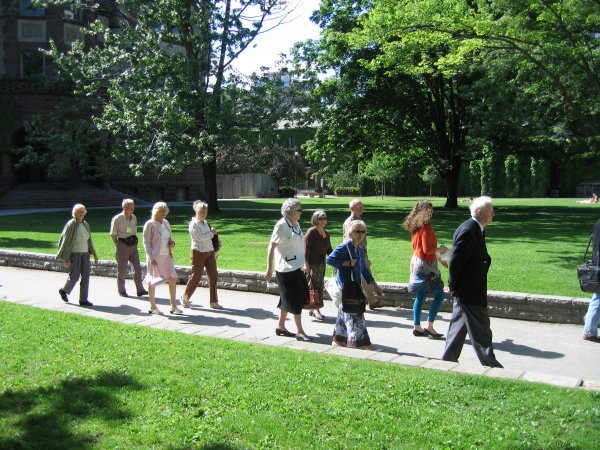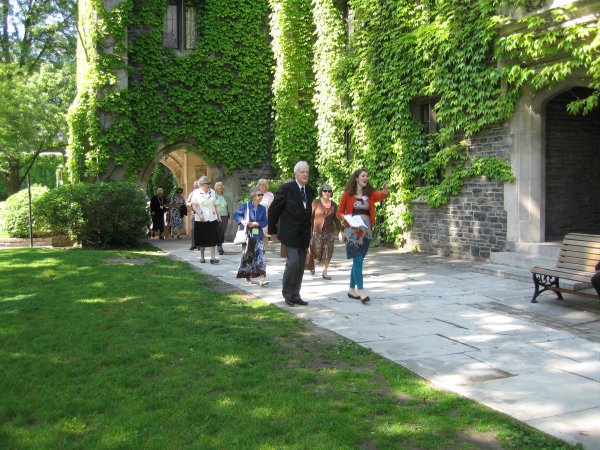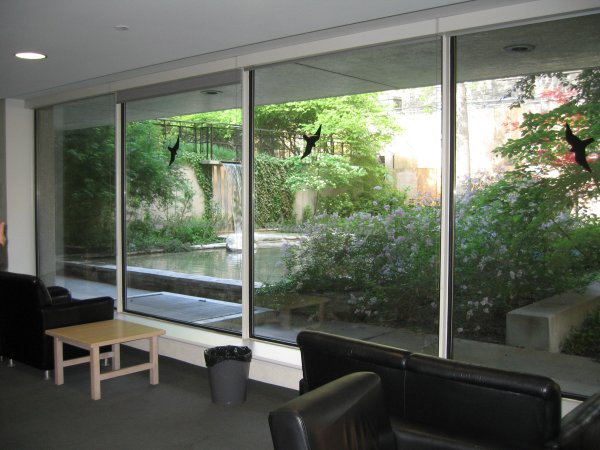 We also had a slide presentation in the Isabel Bader Theatre about proposed additions to connect Wymilwood and Margaret Addison Hall, while preserving that which has significance as heritage architecture.
Class of 5T4 Invitation Letter
A Wee Taste of the Gatherings
. . .
Photos From the Alumni Office
Souvenir Vic Strands Issue
. . .
The Final Issue of The Varsity in 1954
---
If you have a comment or a question, please CLICK on the following button:

OR try "ross-ter@rogers.com".