5T4 45th REUNION - 1999
Reviewing the Vic Strands
It's much easier now to produce a document. Ah, yes, computers are marvellous machines . . . when they are working. Perhaps their greatest asset is the ability to store items in memory files.
No photographs could be included on the Gestetner stencils. Drawings were carefully etched using a set of special tools. The stencil was generally thrown away after the copies of the wee newspaper were printed. A small bundle of printed "Strands" from the 50's was donated to the office of
The Strand
after this reunion.
Click on the thumbnail newsletters to obtain a larger version.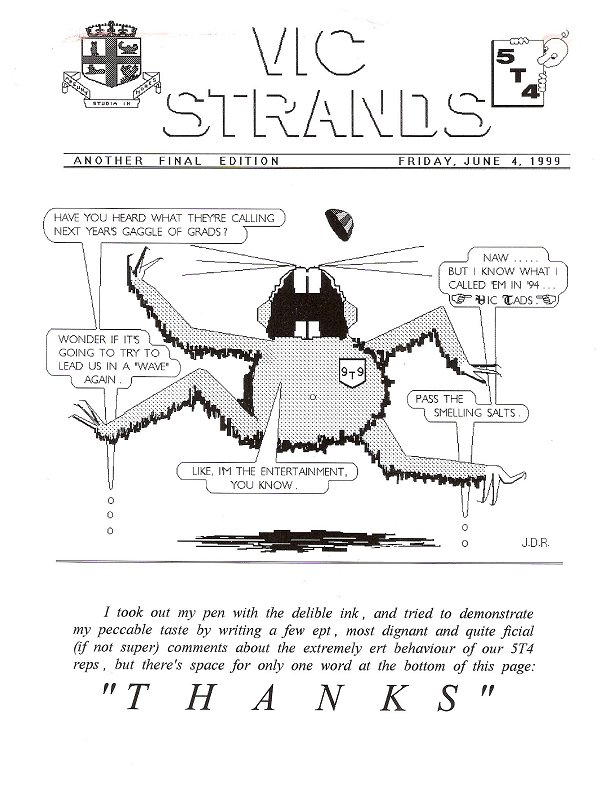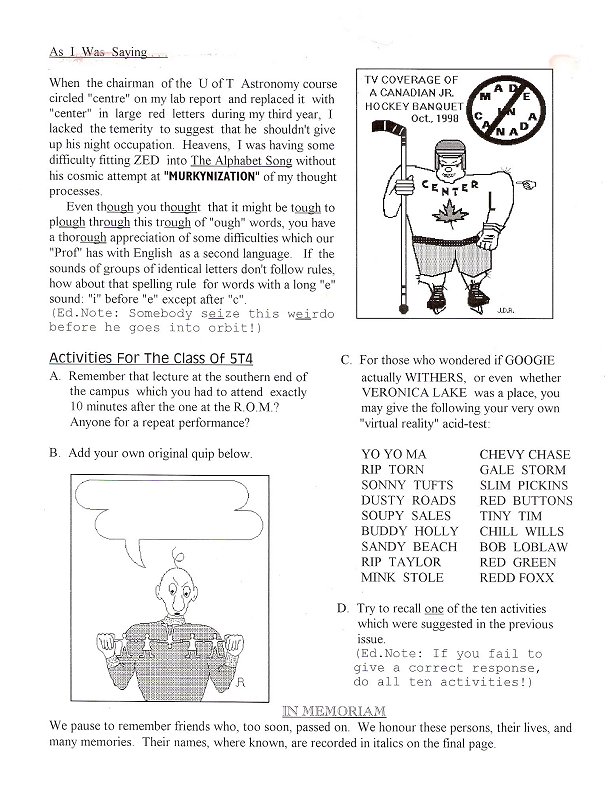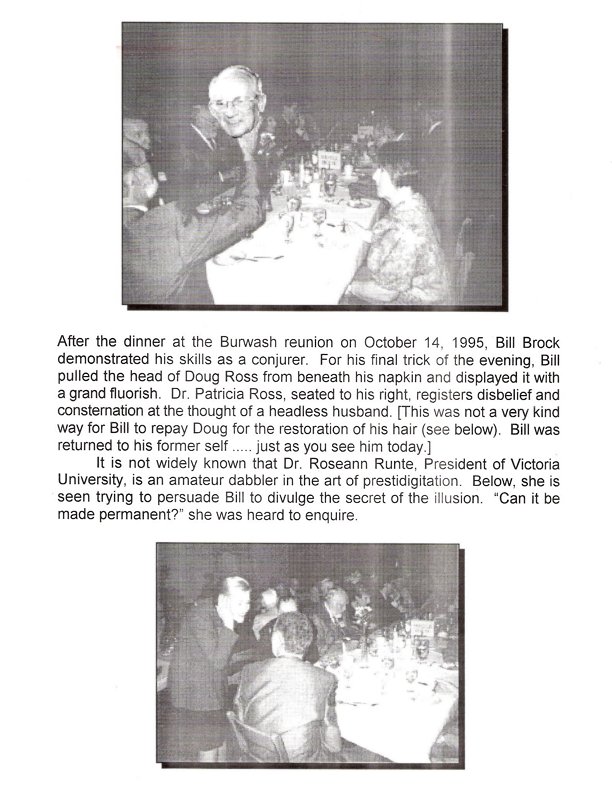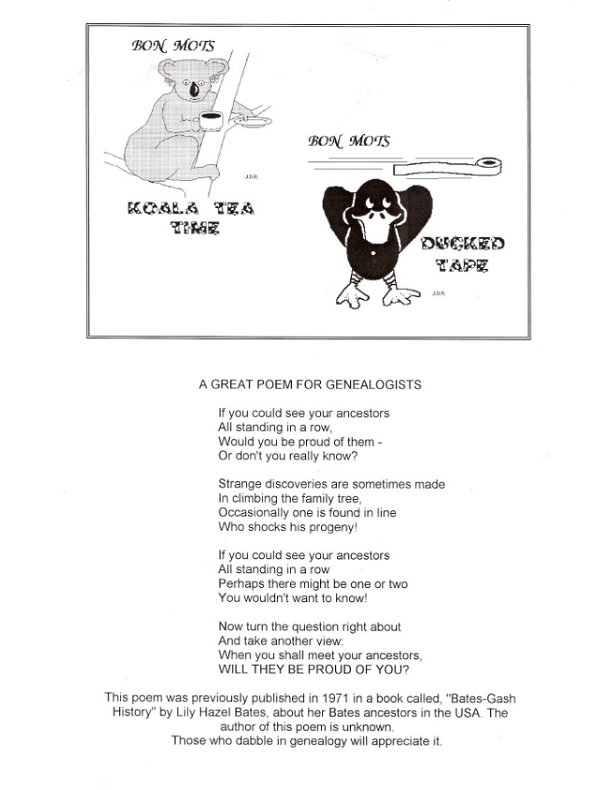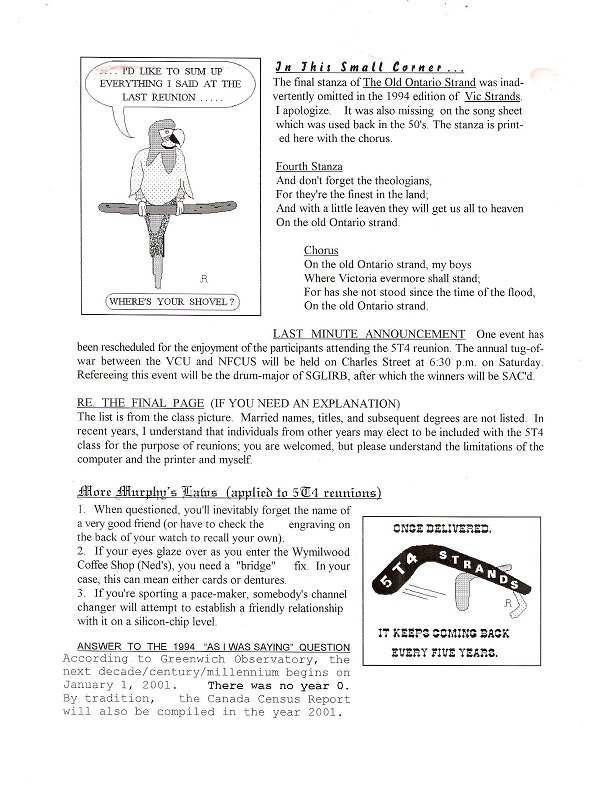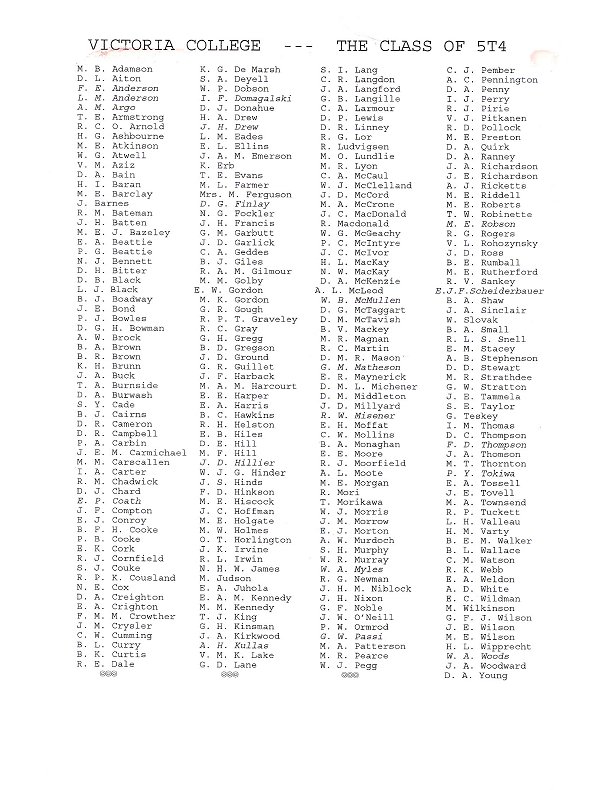 Scarlet and gold ties were distributed to freshmen during the September initiation week at Victoria College in 1951. Very few ties escaped being cut. Since Doug Ross was living off-campus, his tie escaped being cut. Therefore, he decided to contribute his tie to the 5T4 archives at the meeting of the 1999 Planning Committee. Bill Brock, 5T4 Treasurer, noted that it was indeed rare to find a scarlet and gold tie in almost mint condition after the 1951 Initiation Week. The tie was presented to the Reunion Co-ordinator from the Victoria College Alumni Office, since she was responsible for details involving displays for the reunion. It must be noted that the tie was not displayed during the 45th Reunion or at any subsequent reunion.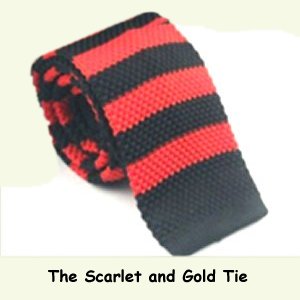 Please use the BACK button to return.