I sincerely believe that The Honourable Hal Jackman had difficulty remembering what year he was in at Vic. He is listed with 5T4 on the plaque overlooking the Lester B. Pearson Garden of Peace and Understanding, but he is not with the group in the official Class of 5T4.
MIDDLE HOUSE BOOKLET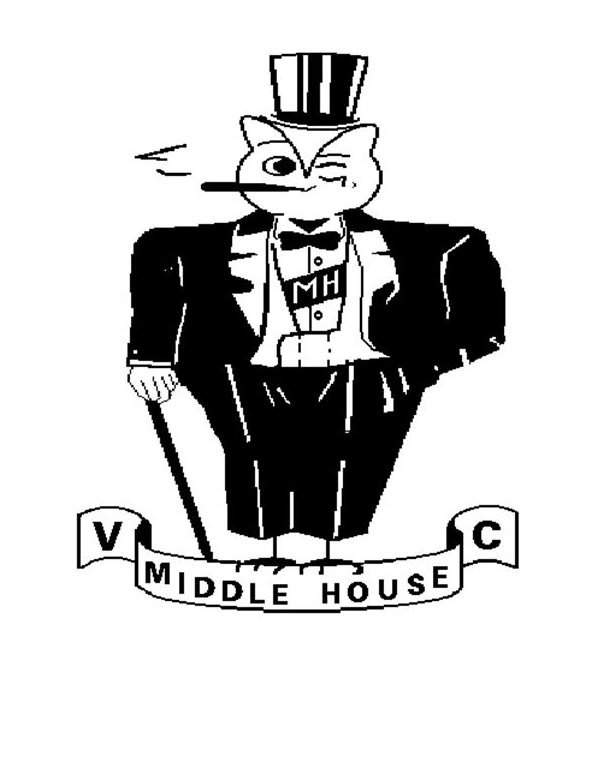 Click on the photos below to obtain larger versions.
Try a second click on printed material for further enlargement.
STUNT NIGHT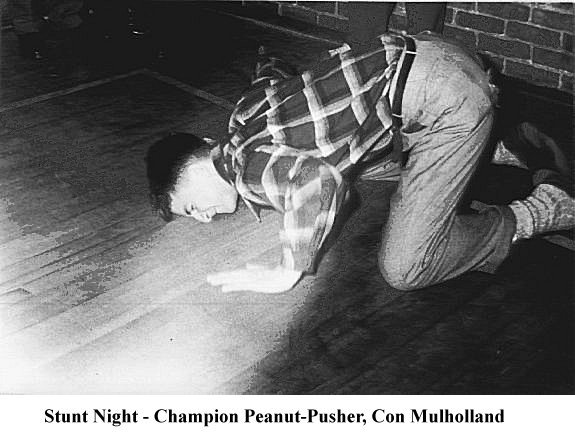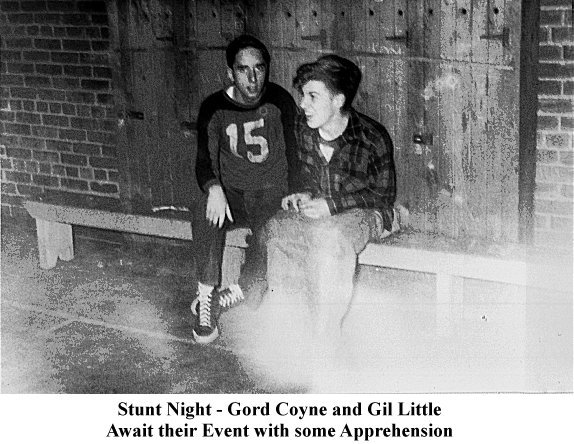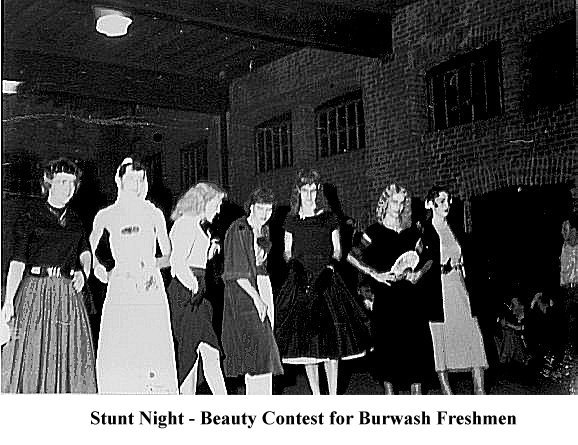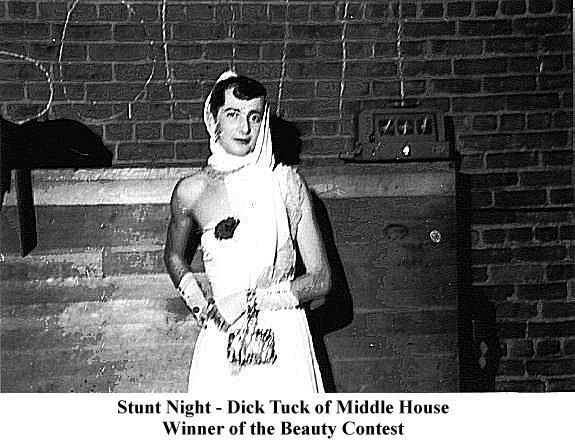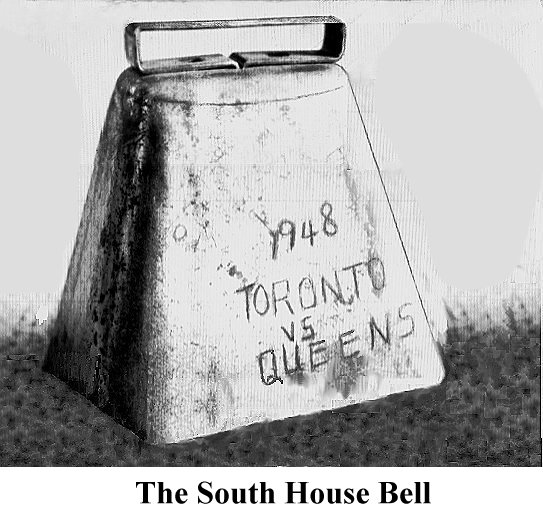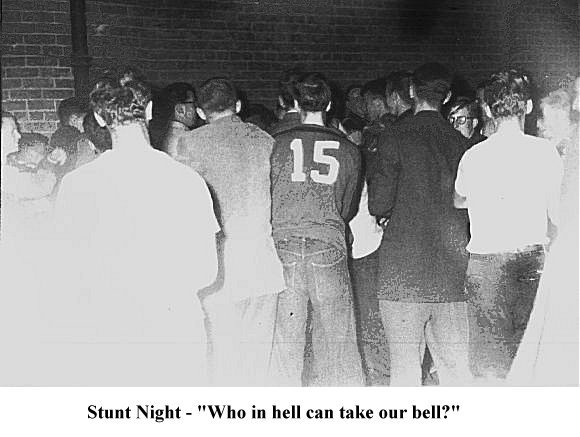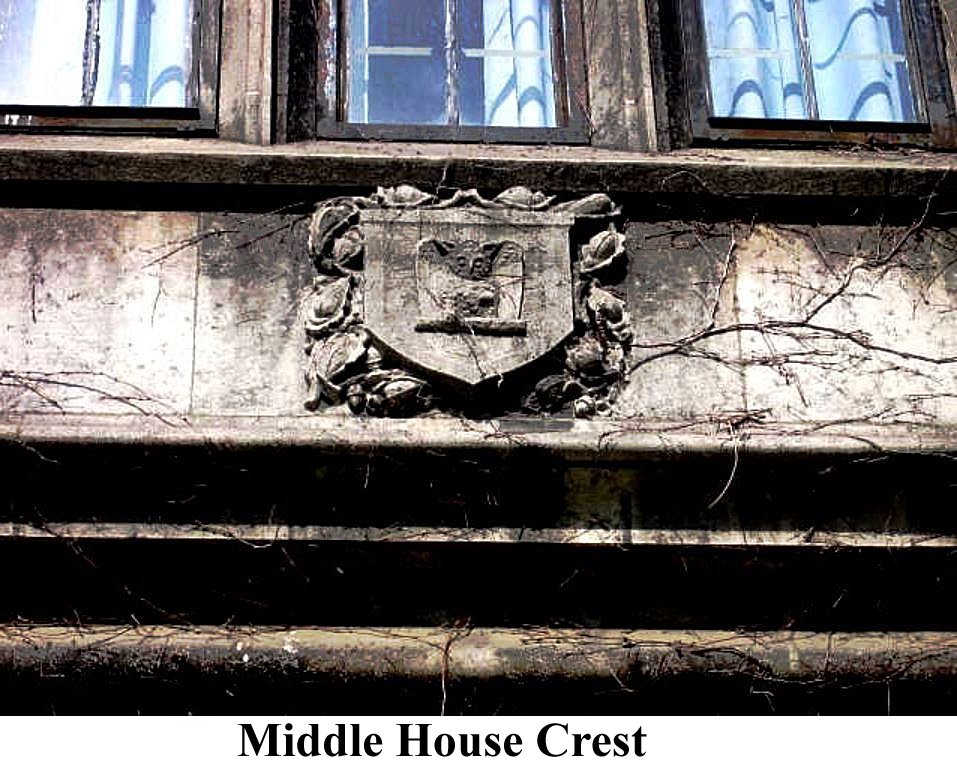 The fellows from South House residence shouted, "WHO IN HELL CAN TAKE OUR BELL!" during the 1952 Stunt Night. Bill Brock from Middle House took up the challenge and, during the ensuing melee, he managed to sneek the cowbell out the side door of "Little Vic Gym" and back to Middle House, where he turned it over to our House President, Ted Culp, for safe keeping. At the end of the final term in 1953, Ted handed the South House bell to Doug Ross to guard during the summer. Doug took the picture (above) before the first Middle House meeting in the Common Room that September. Bill Brock relieved Doug of the cowbell, and challenged South House at the Stunt Night depicted above. Goodbye cowbell. The fellows from South House retrieved their bell, and it is suspected that they tossed a smoke bomb inside the Middle House entrance in retaliation.
WINTER FUN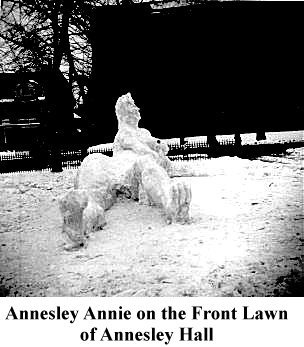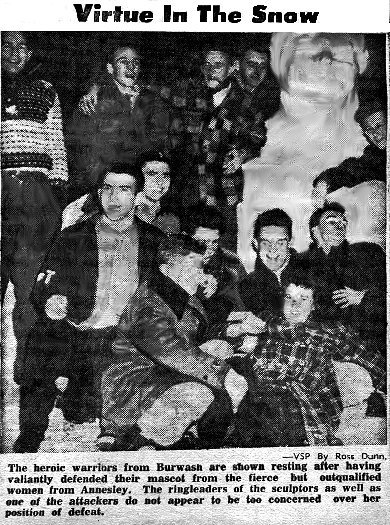 COMMON ROOM PASTIME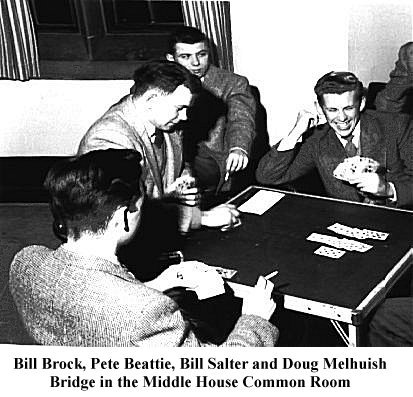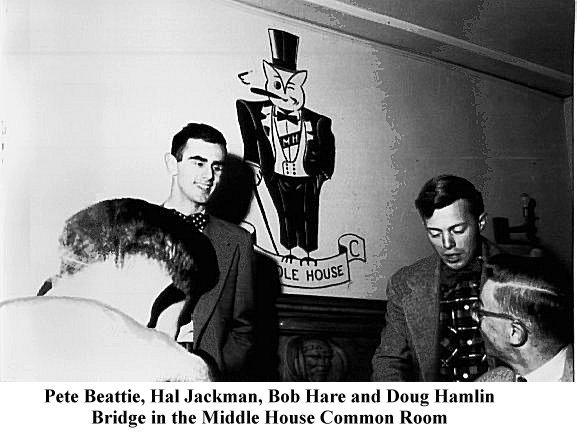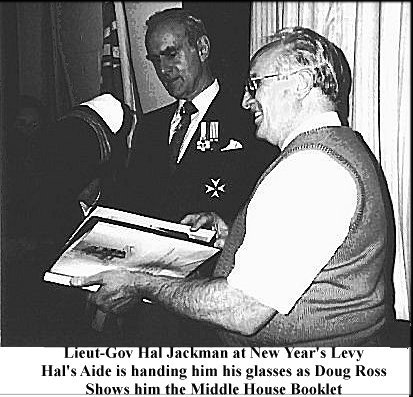 DEMONSTRATION AGAINST McCARTHYISM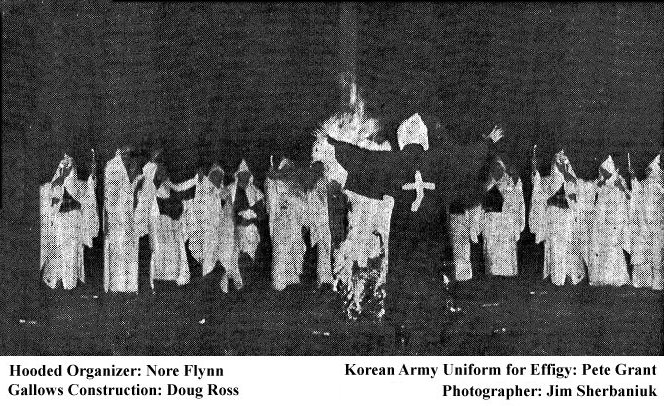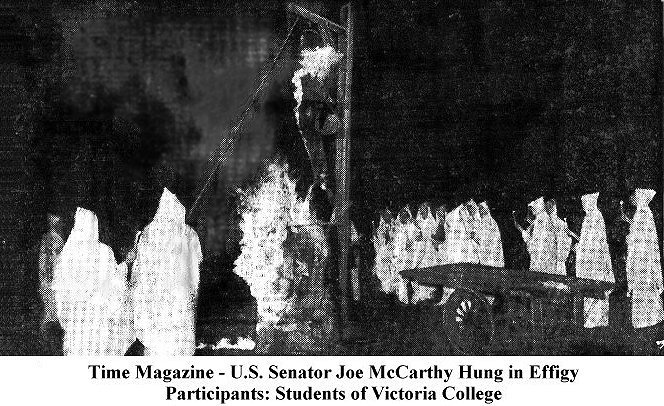 To learn more about this protest, please visit
All Hallow's Eve - 1953
, but do not forget to return.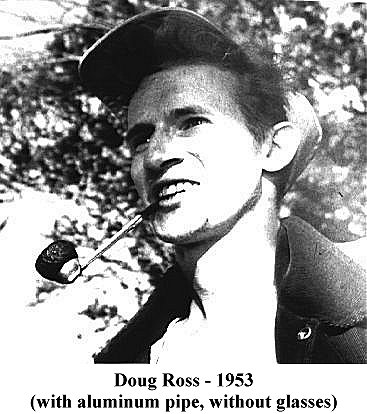 A STAG PARTY IN 1953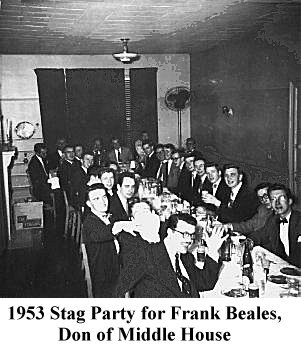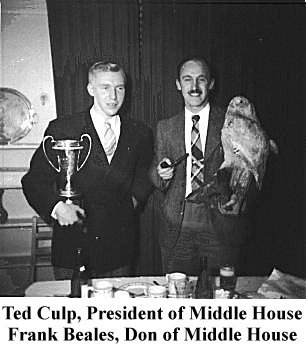 During my second phonecall to Frank's wife, she advised me that Frank would definitely not be able to attend the 1996 Middle House Reunion due to an advanced case of altzheimers.
DANCE DATES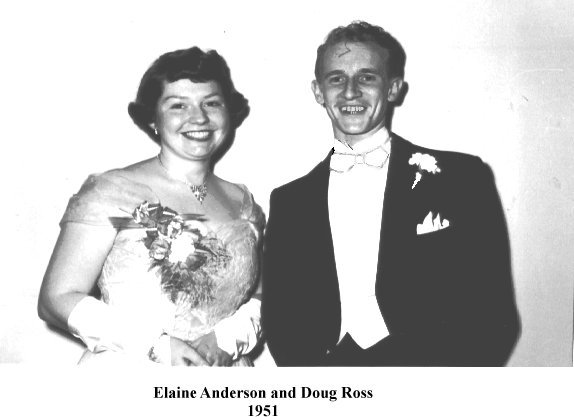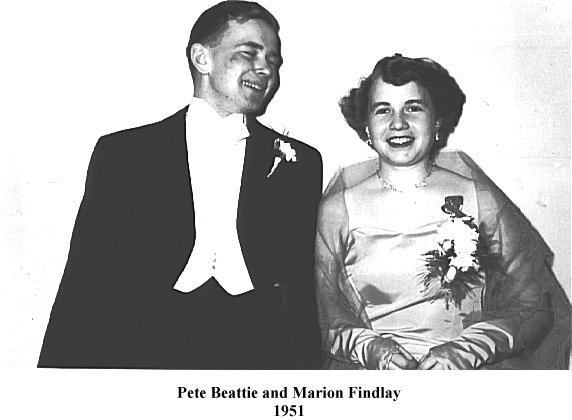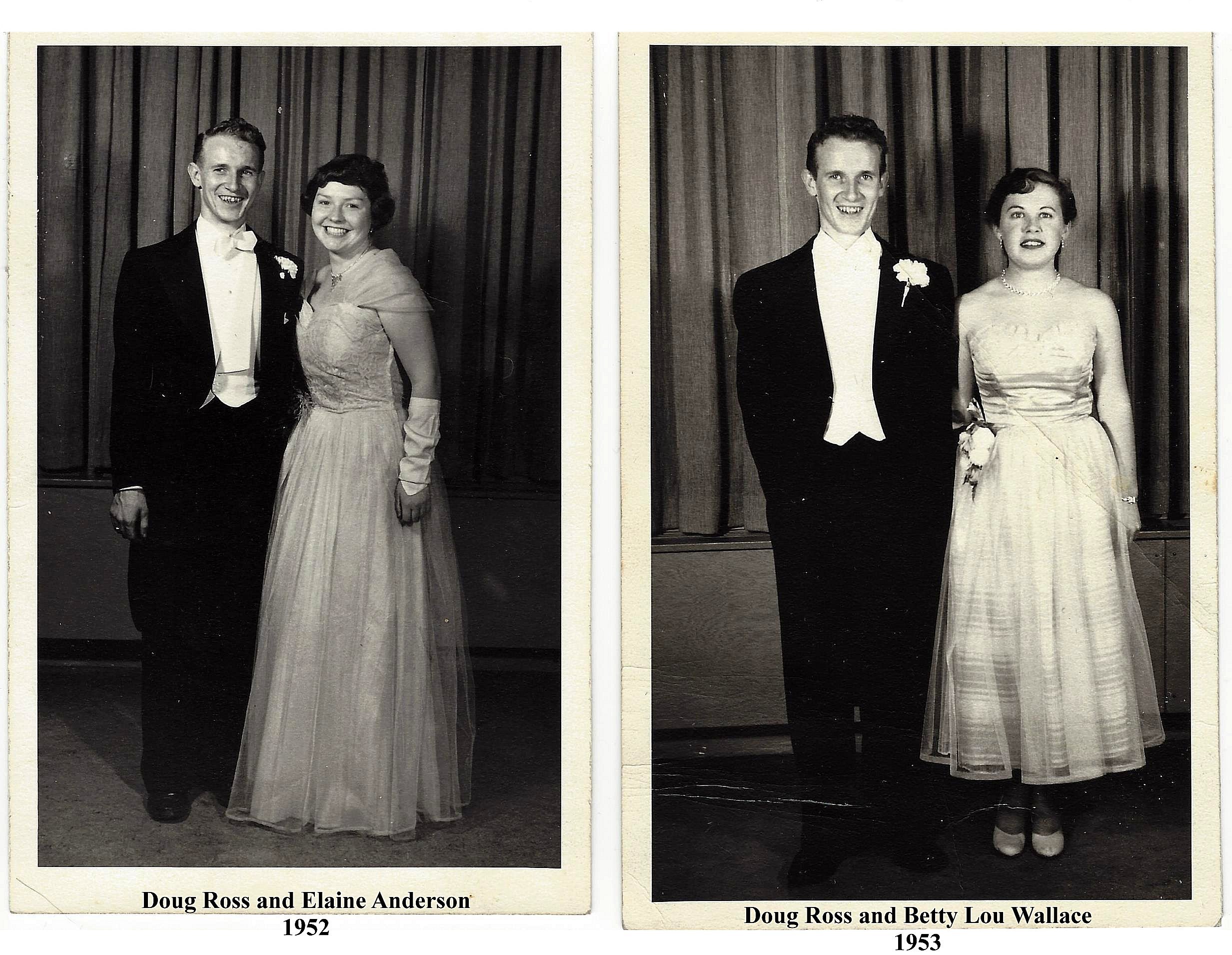 THE BOB APPLE BATTLE
Kindly Robert Beare, the Janitor of the Old Vic in Cobourg, used to invite the freshmen to his office where they munched apples and sang songs. Skits were added in later years, and "The Bob Review" evolved following the second World War. The "Bob Apple Battle" really had nothing to do with apples; rather it was fought over a football helmet atop a greased pole, and the greased pole was often carried by a mob down the campus to the School of Practical Science (the Engineering Building) where it would be deposited. Kindly old Bob did not know what he had started.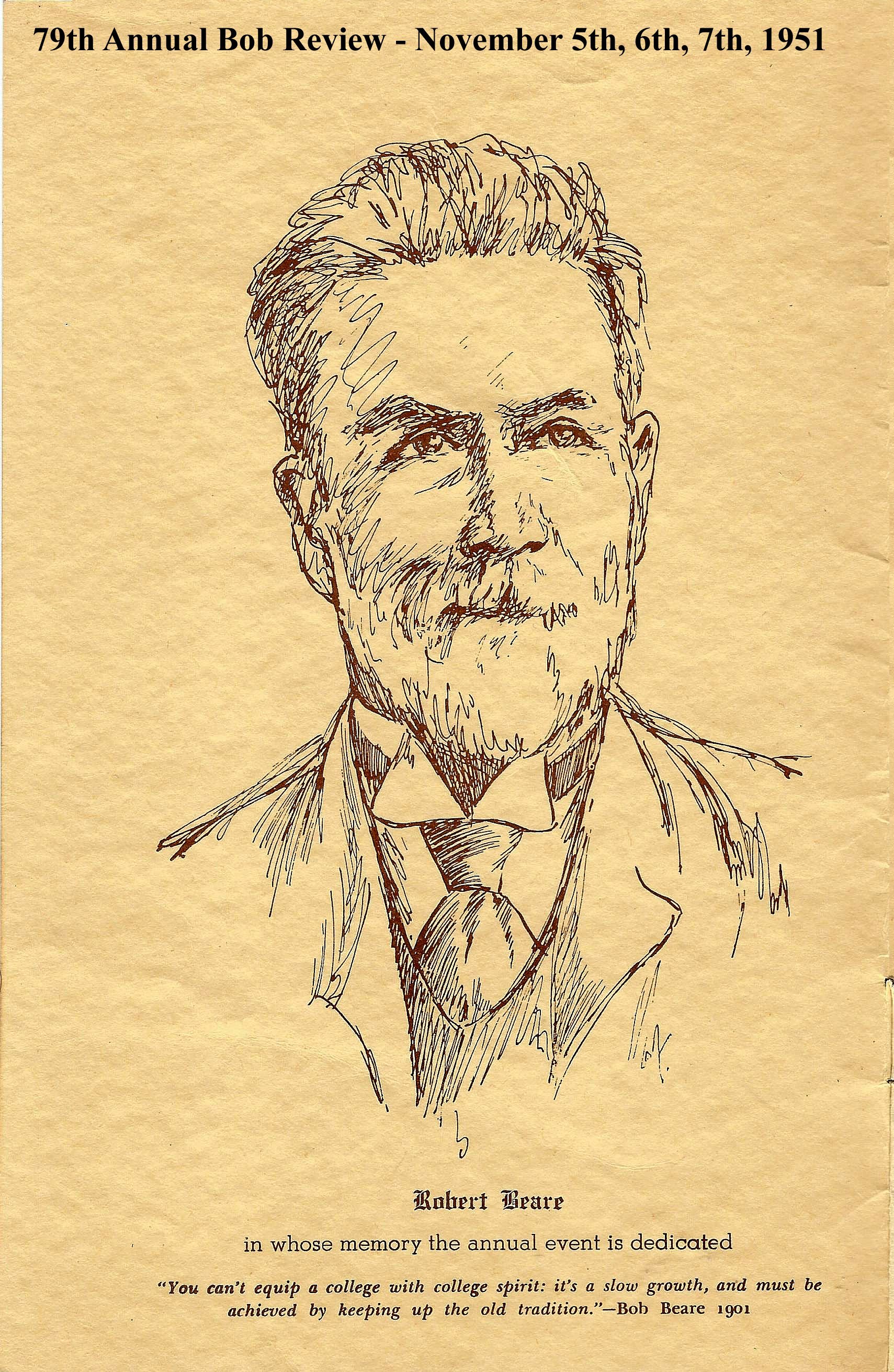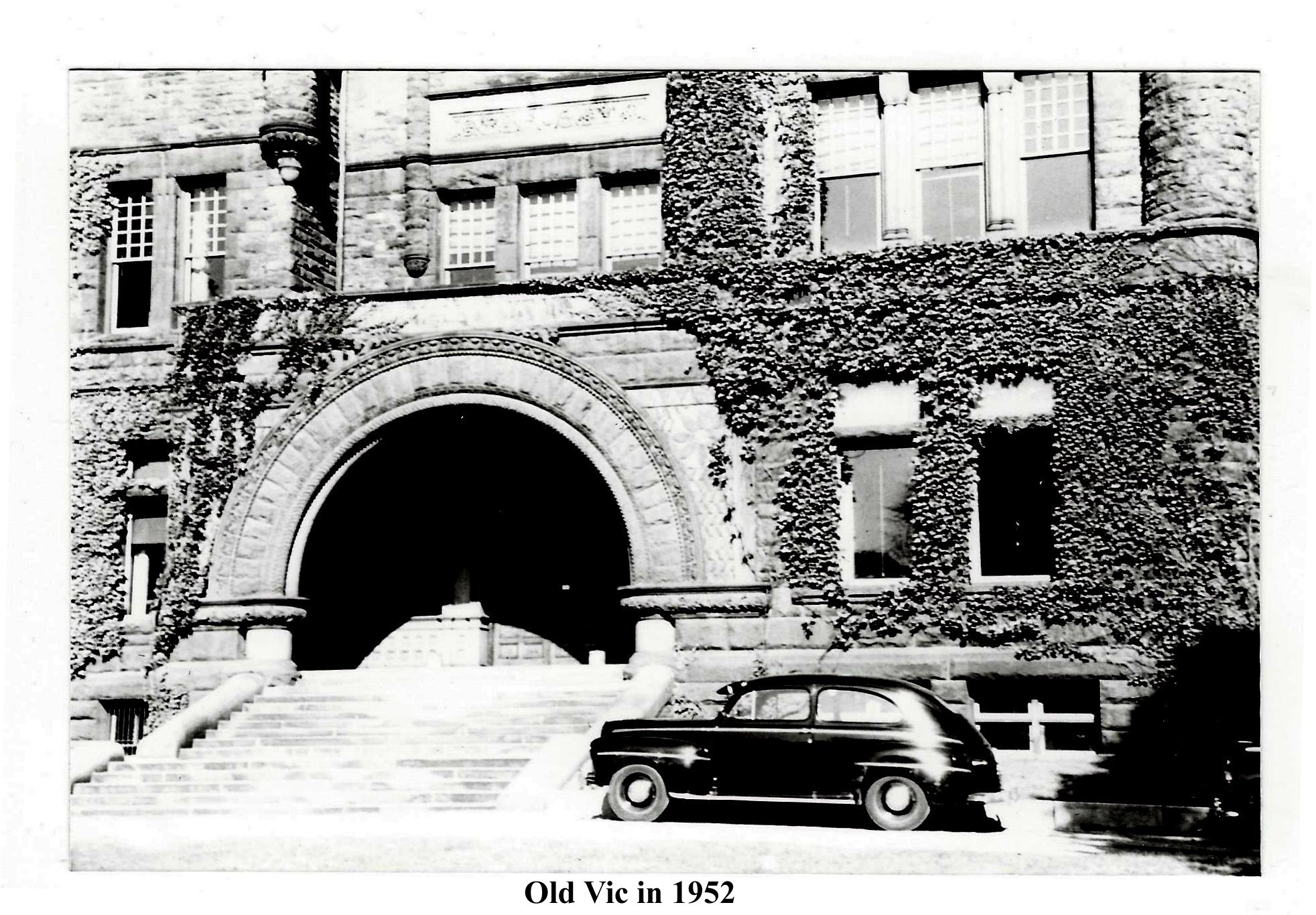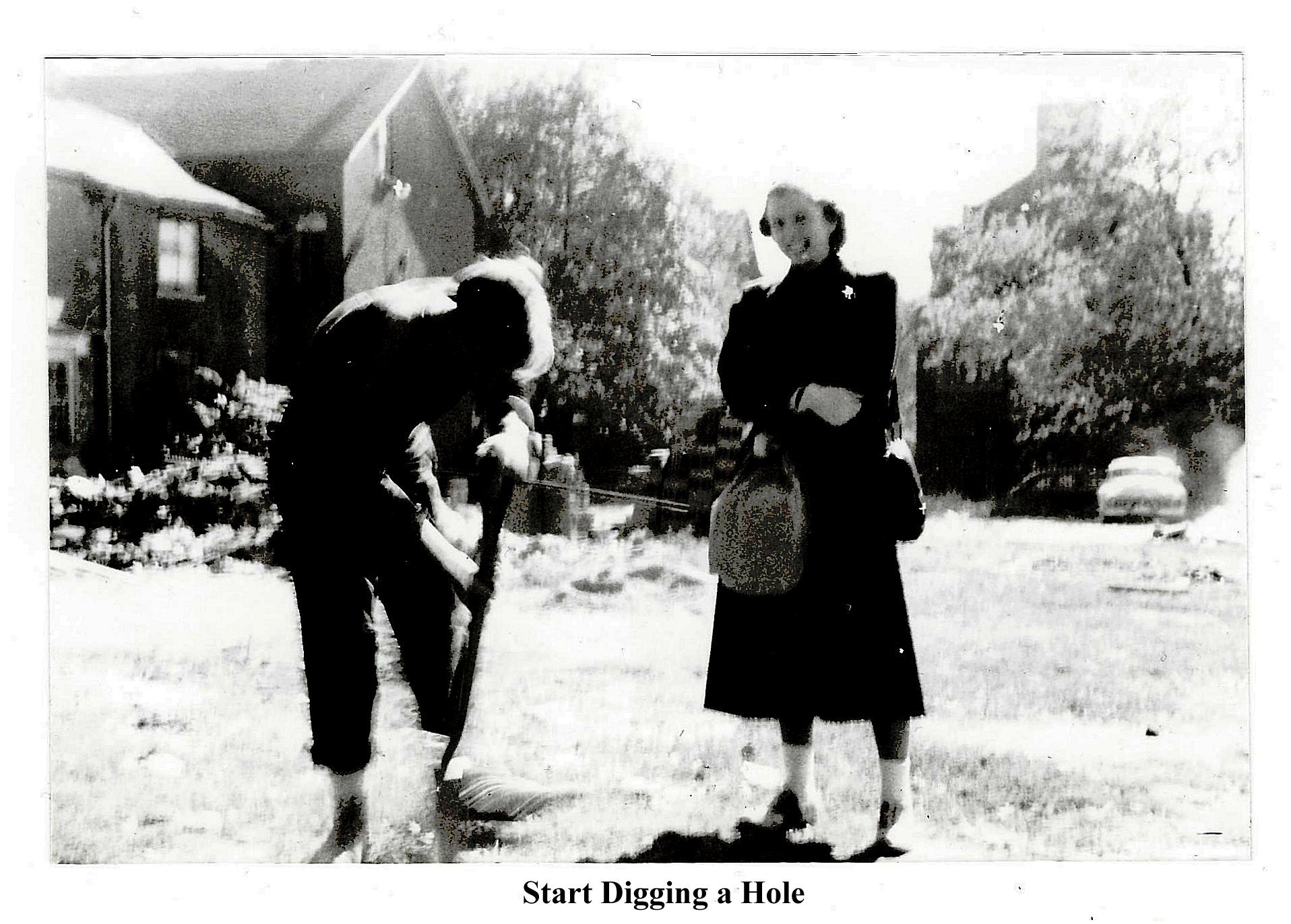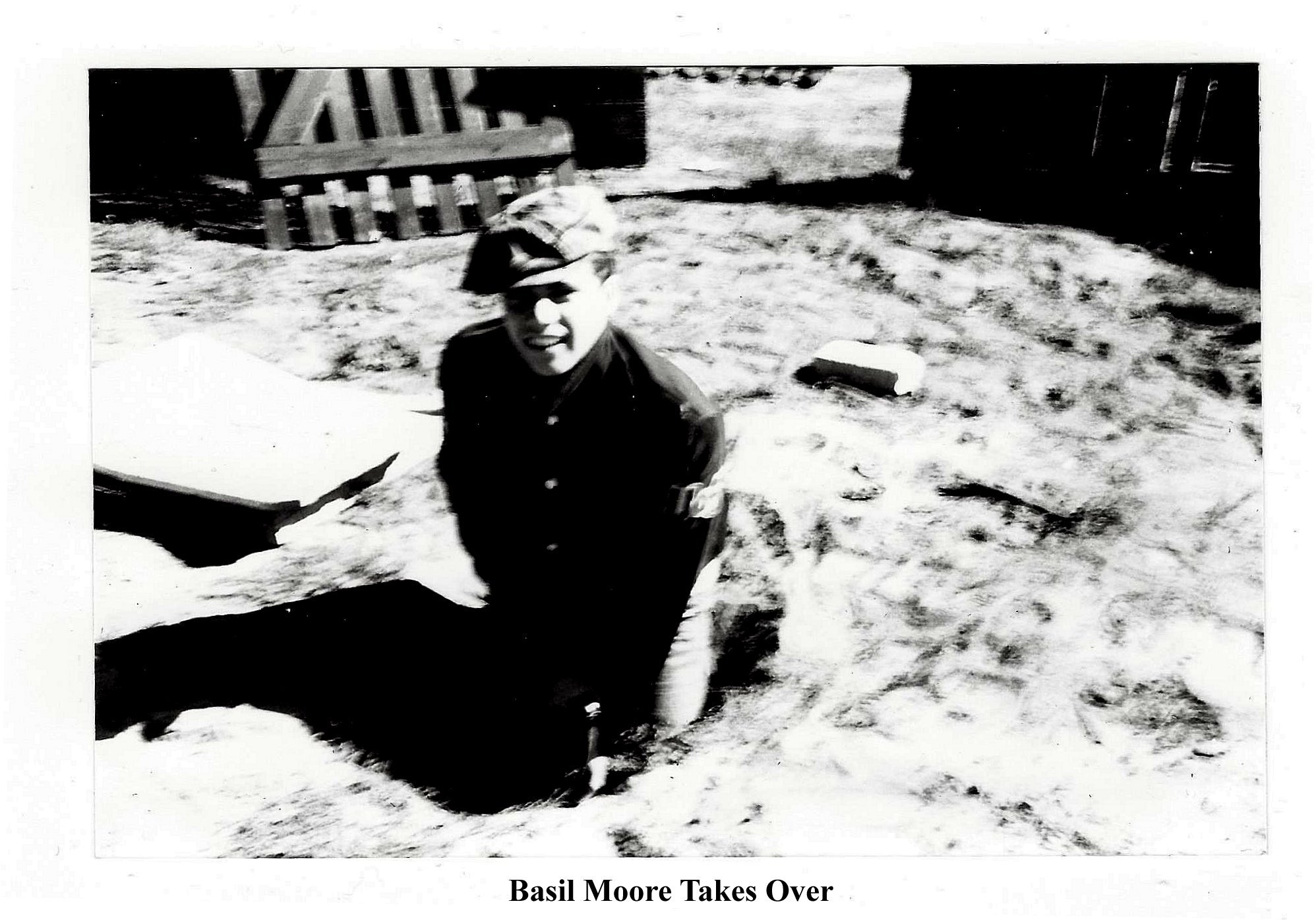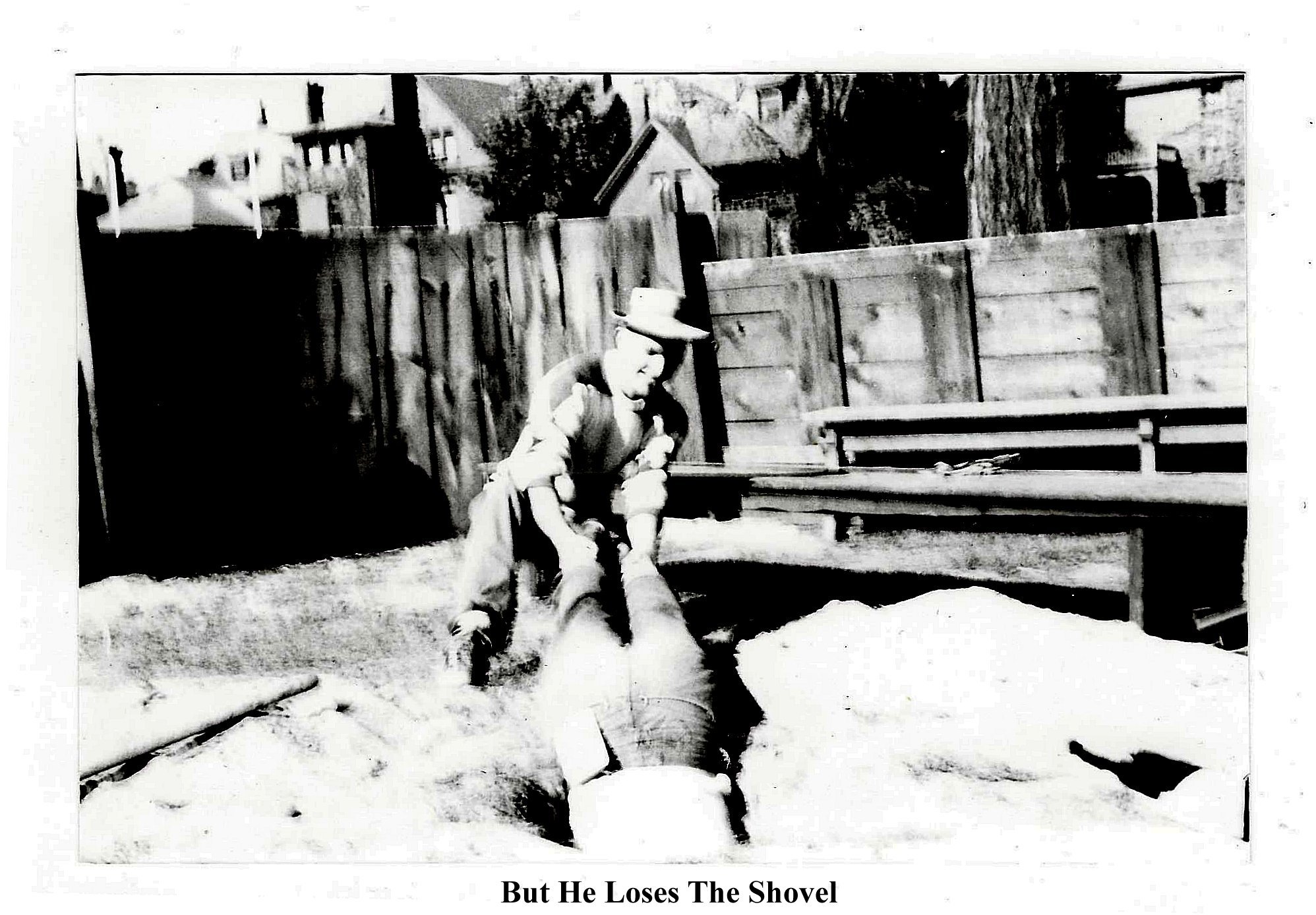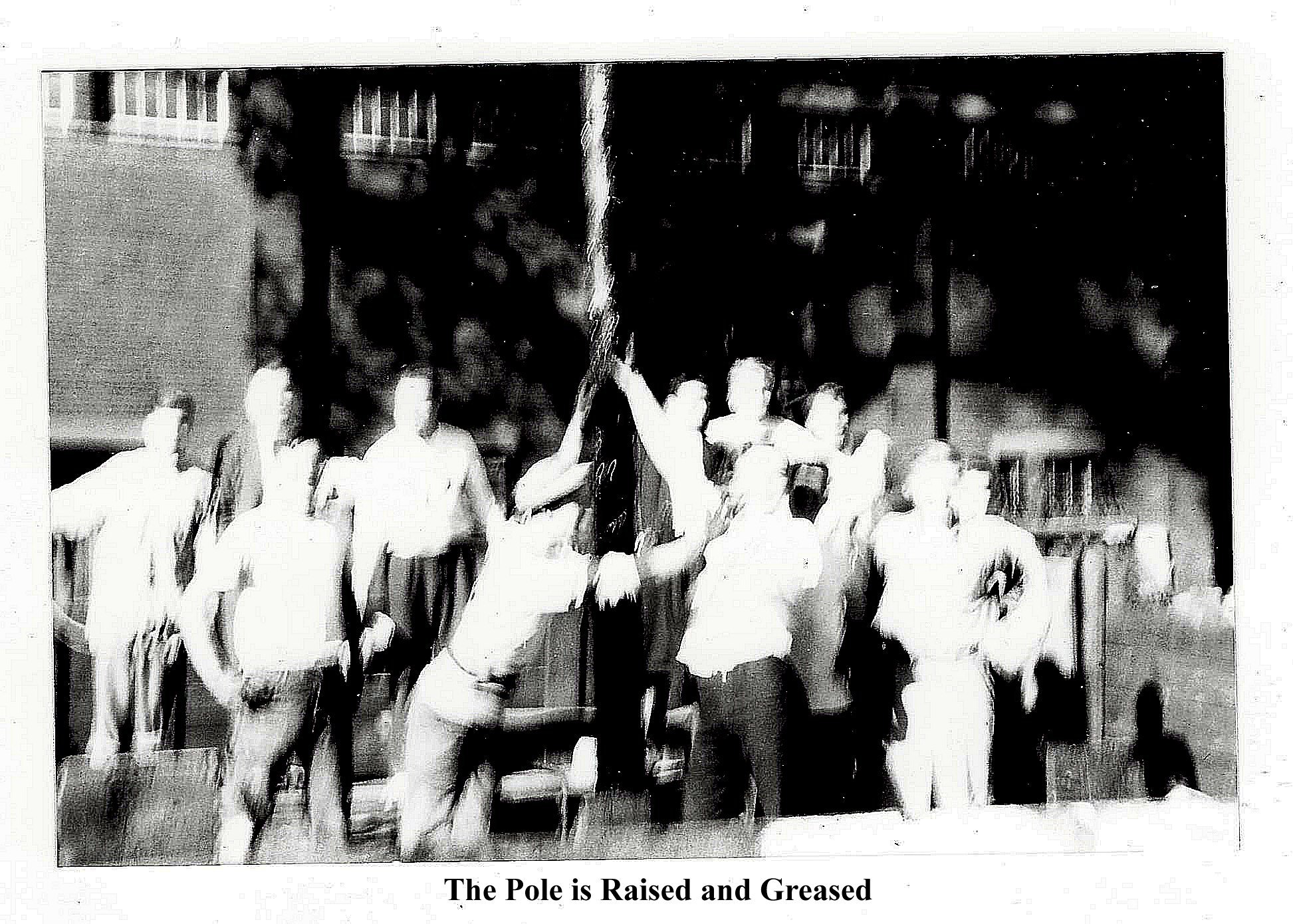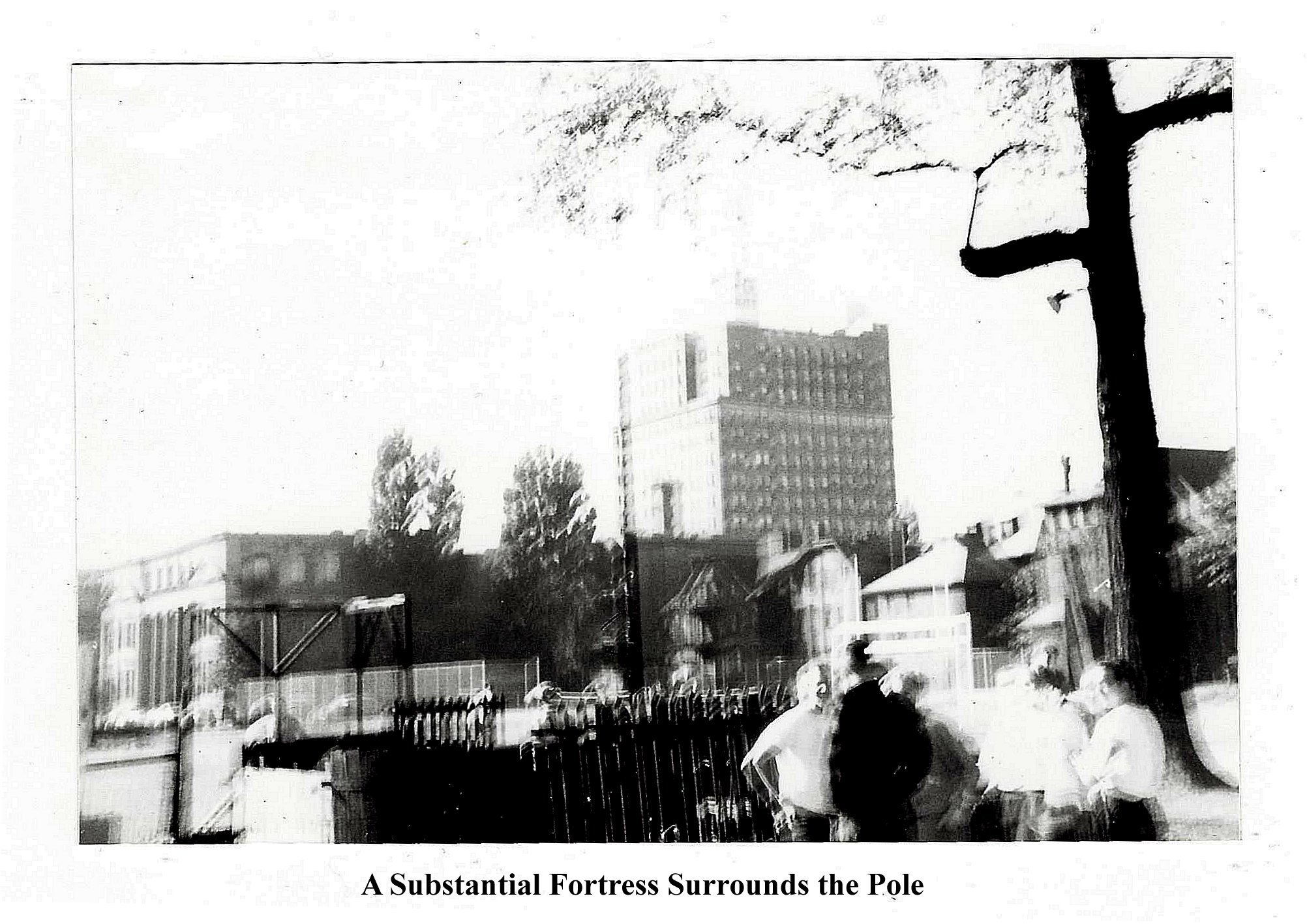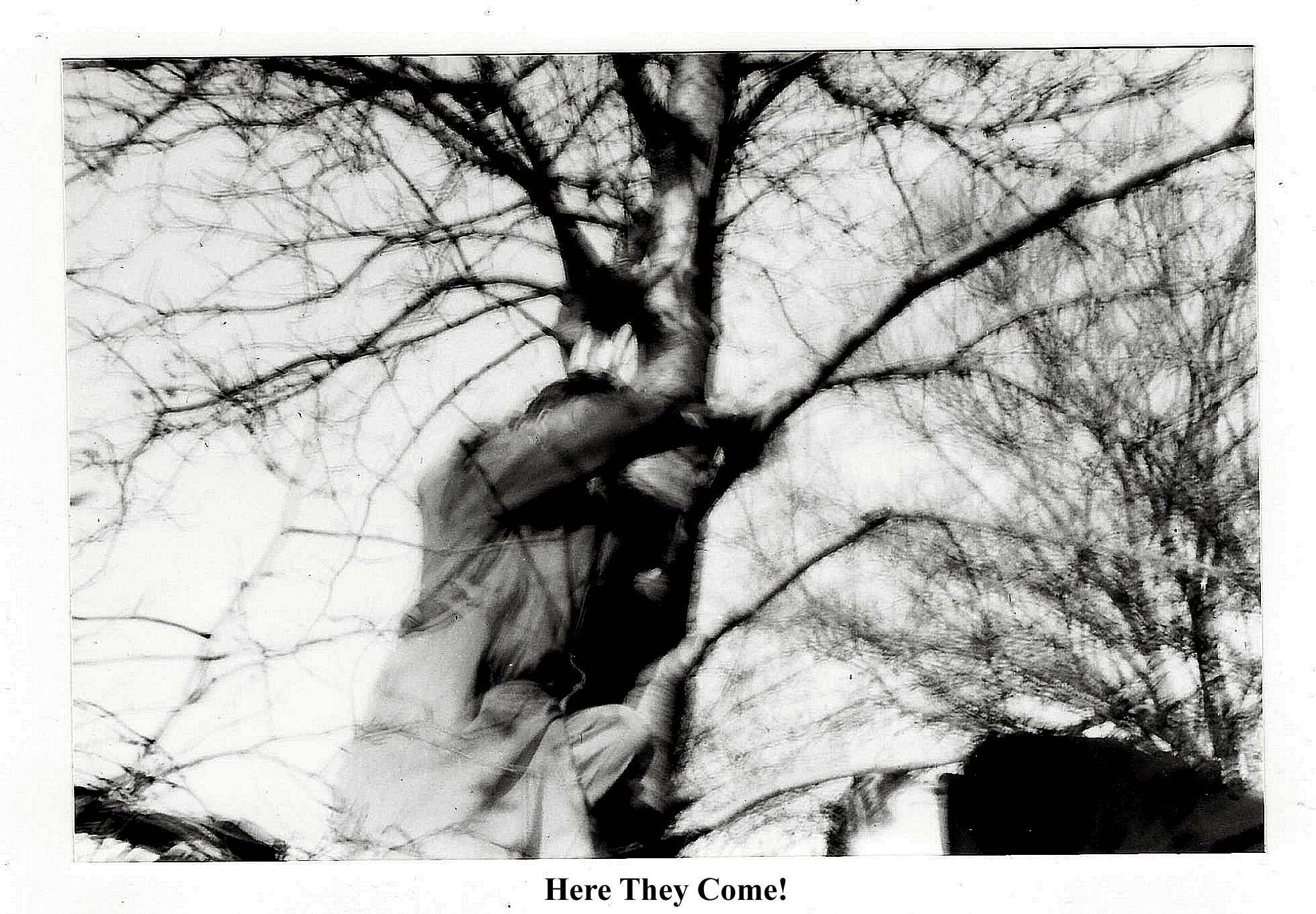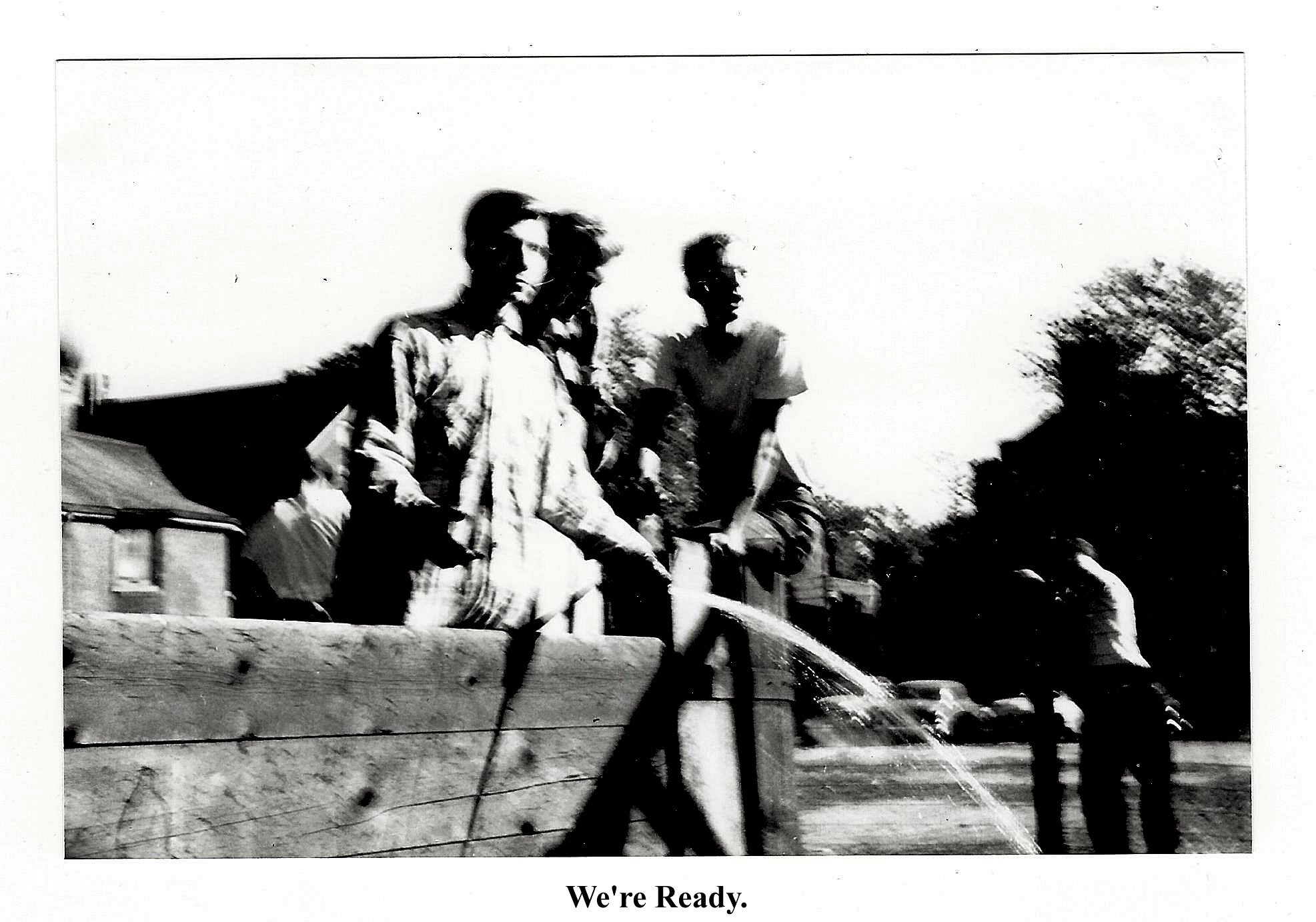 MIDDLE HOUSE WATER FIGHTS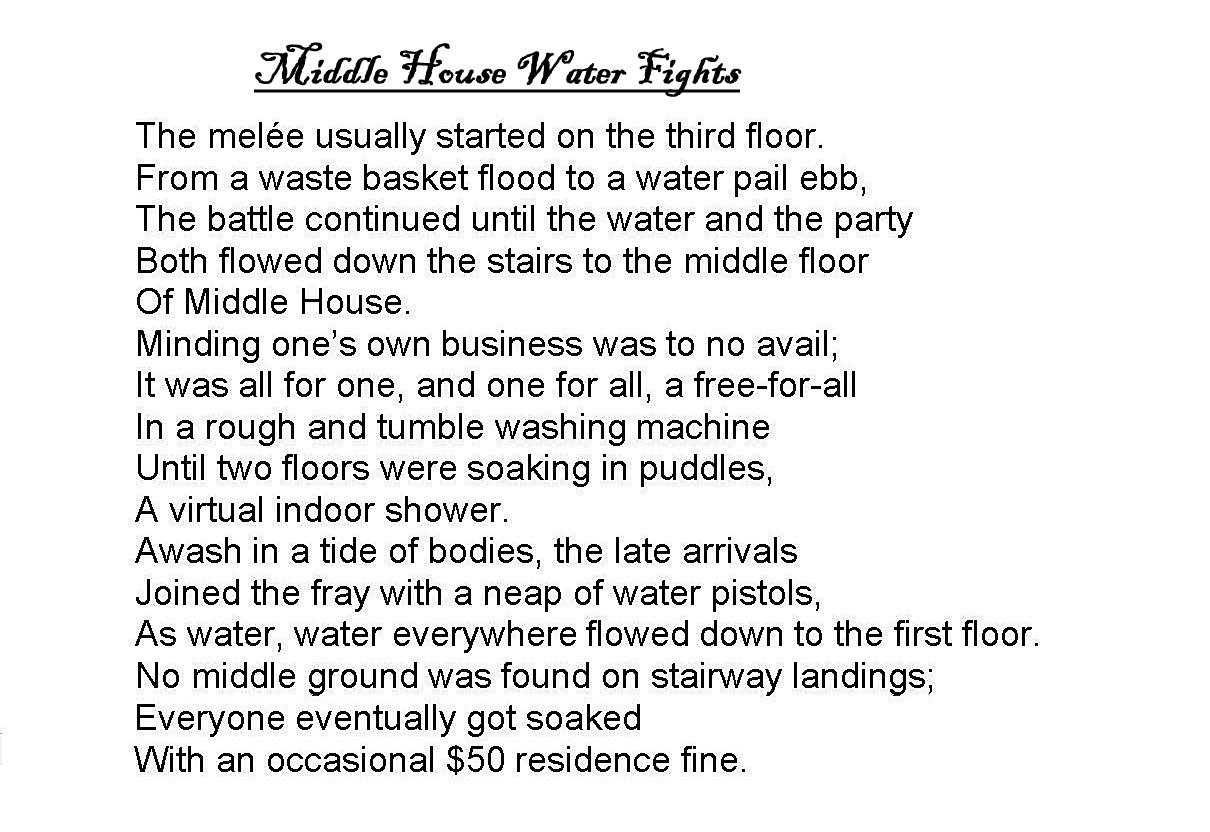 On June 2, 1996,
with tongue in both cheeks
, Bill Ostrander (7T2), chair for the Middle House Steering Committee, wrote:

"You might be interested to know that the contractor found some of the beams supporting the floors to have been seriously damaged by water. As there were never any water fights in Middle House, I am sure that this damage must have been caused by leaks from the showers."
The following photos were shared by Ross Ransom, resident of Middle House.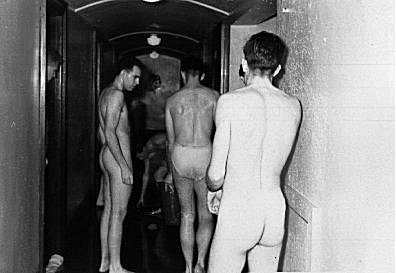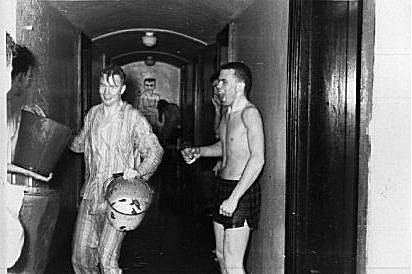 1. Bare Bottoms 2. Buckets Loaded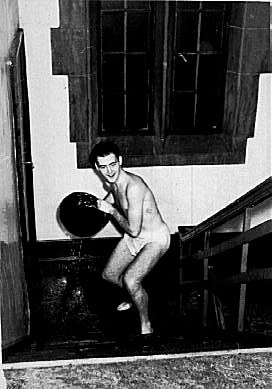 3. Bill Brock on the Landing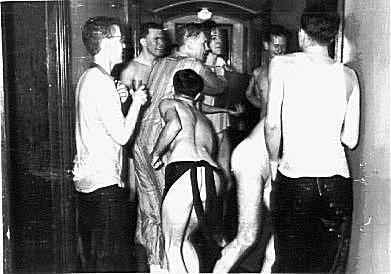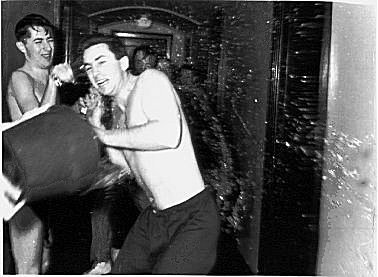 4. Crowded Hall 5. The Water Flies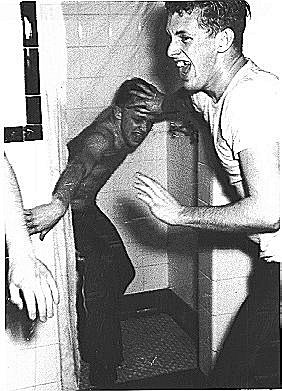 6. Lorne Creighton in the Shower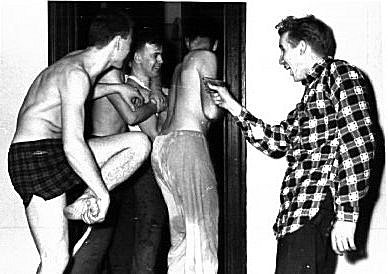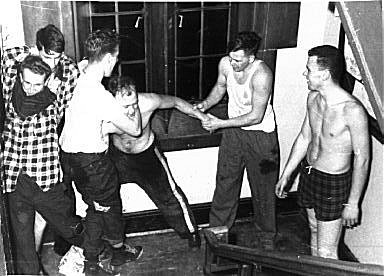 7. Doug Ross with Water Pistol 8. Rumble on the Landing
THE STRAND - and an Article by Anna Little of Middle House 30 October 1996