OSHAWA SPORTS HALL OF FAME
INDUCTION - May 31, 2006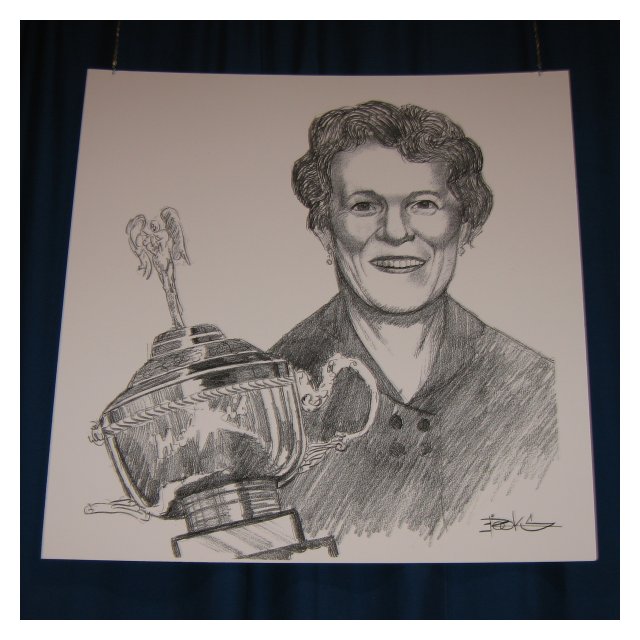 AIR CADET ESCORTS and ENTRANCE

Oshawa Chadburn 151 Squadron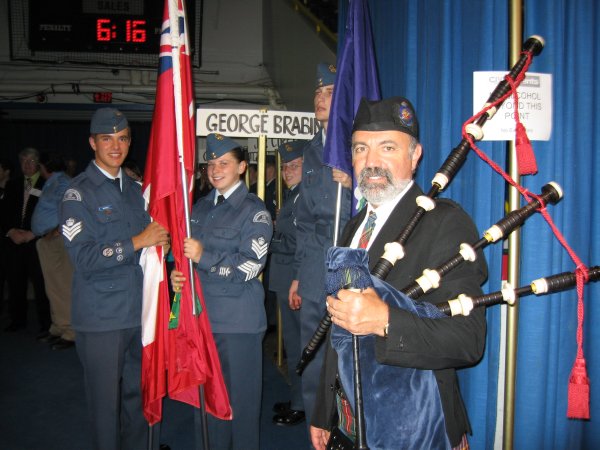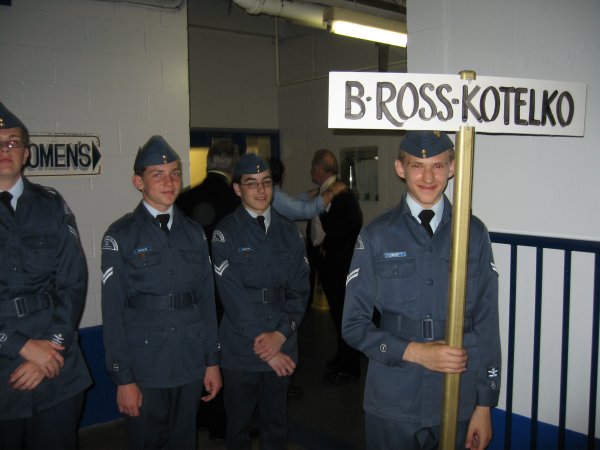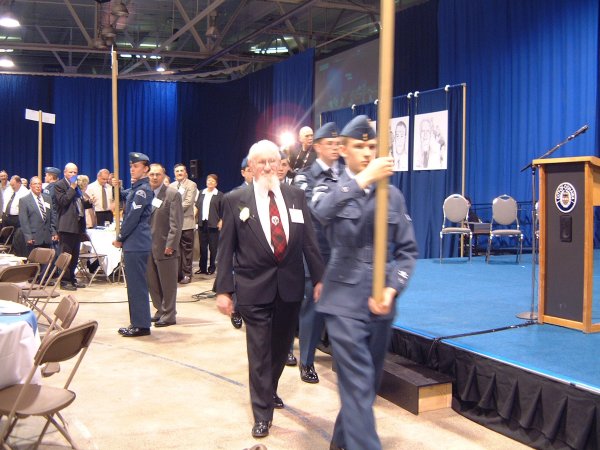 FAMILY MEMBERS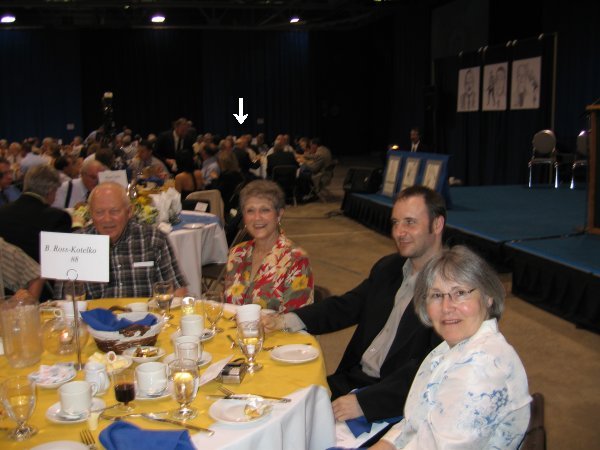 Photo #1: Bill and Carol Lockwood, Rob Ross and Pat Ross. Bill Badgley is at the far table in the background (beneath the arrow).
Photo #2: Jenn Ross, Helen Wiles. Lois and Ron Duffy, and Bill Lockwood.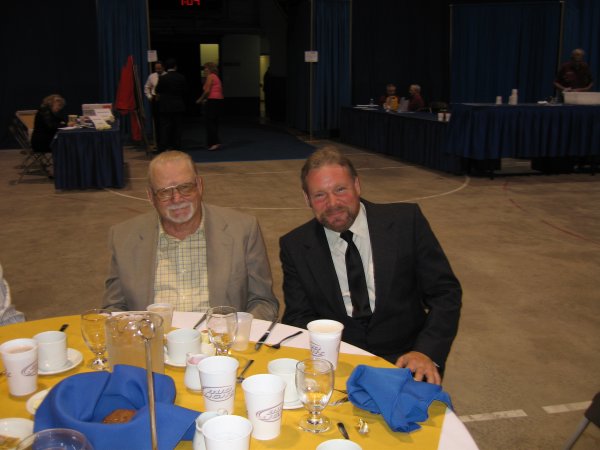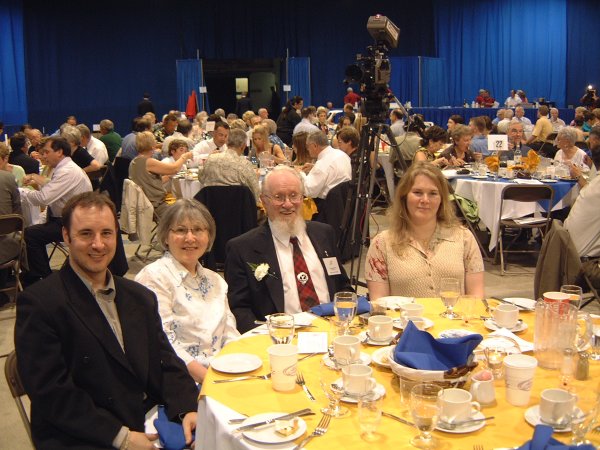 Photo #3: Bert Beckell and Jeff Beckell.
Photo #4: Rob Ross, Pat Ross, Doug Ross and Jenn Ross.
MEMBERS, INDUCTEES AND GUESTS
George Chevallo, the boxer, was seated at the front with his (featherweight) friend Grant O'Reilly, but they were visiting others during the intermission when these photos were taken. Grant was inducted immediately before my Mother.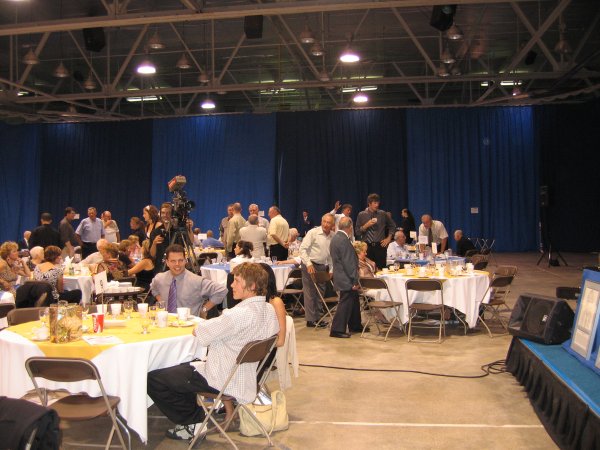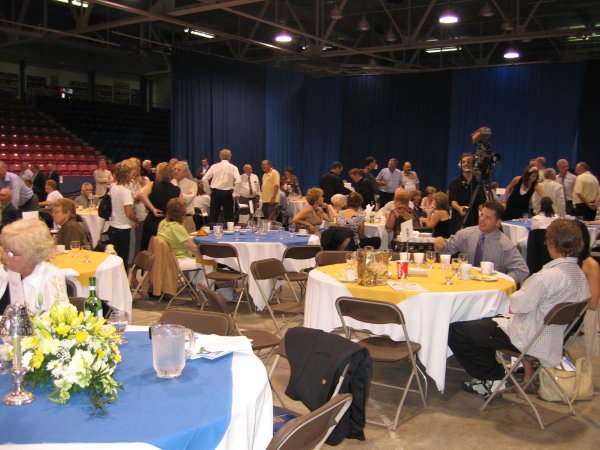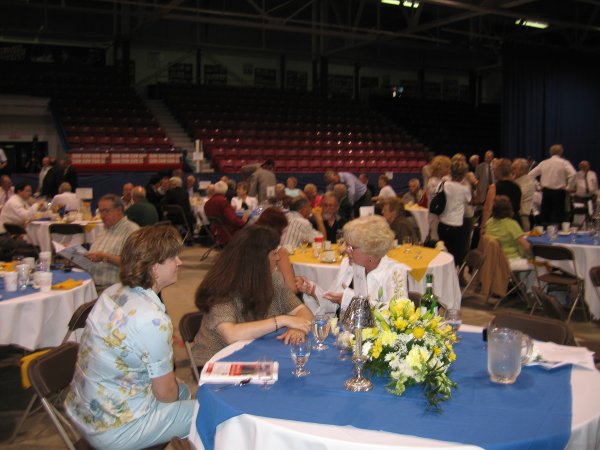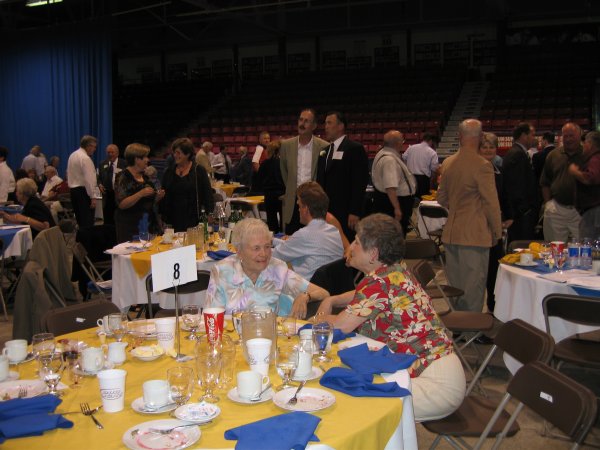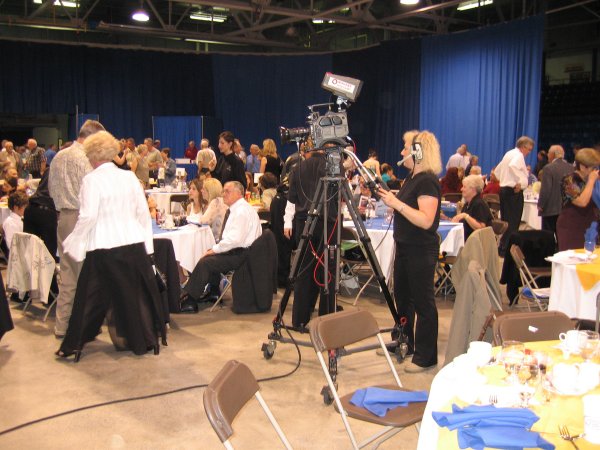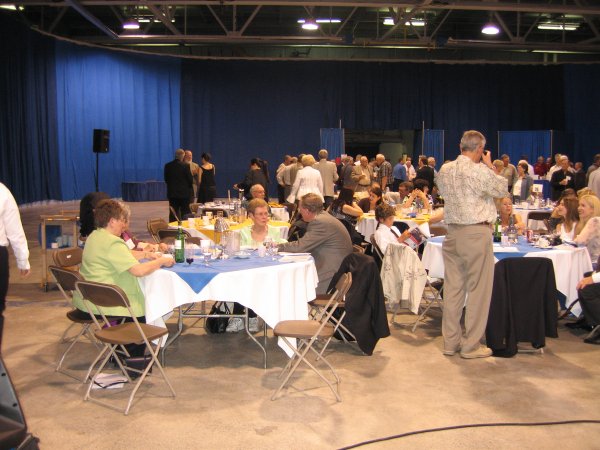 THE PRESENTATION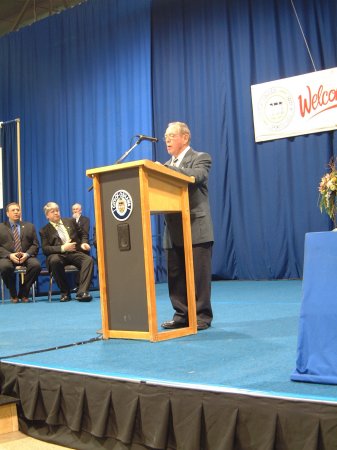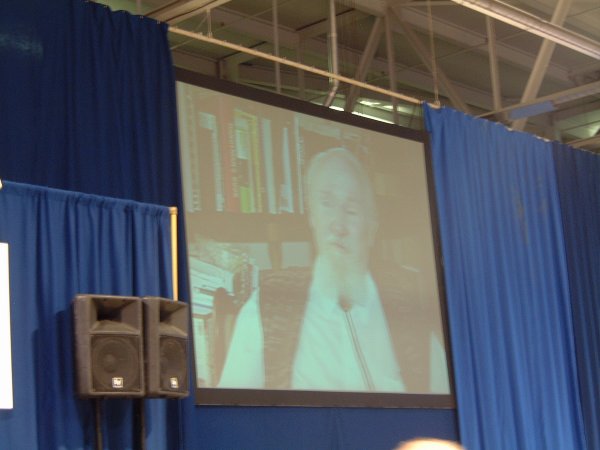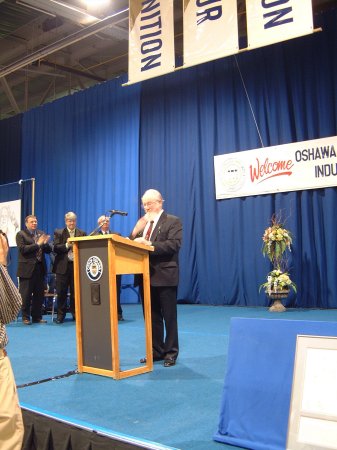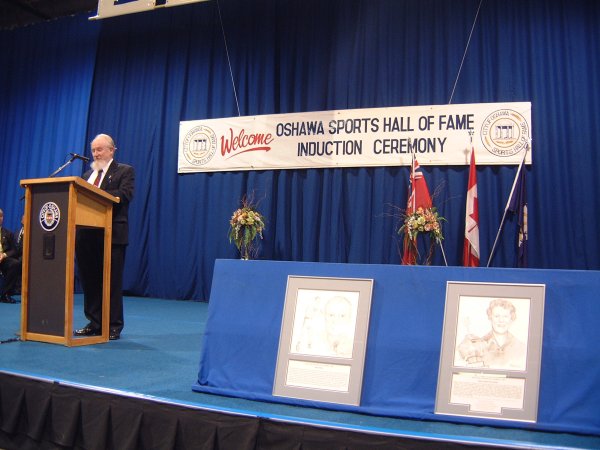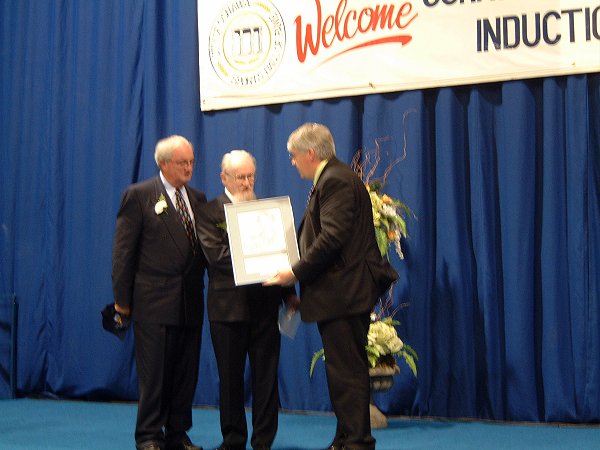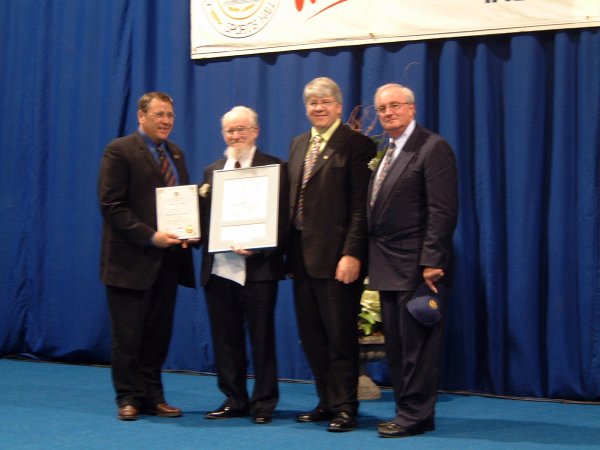 Don Legree introduced the TV presentation in the first picture. Jerry Oullette MPP, Mayor John Gray and Dan Walerowich (Chairman) assisted in the presentations in the final photo. The documents are immediately below.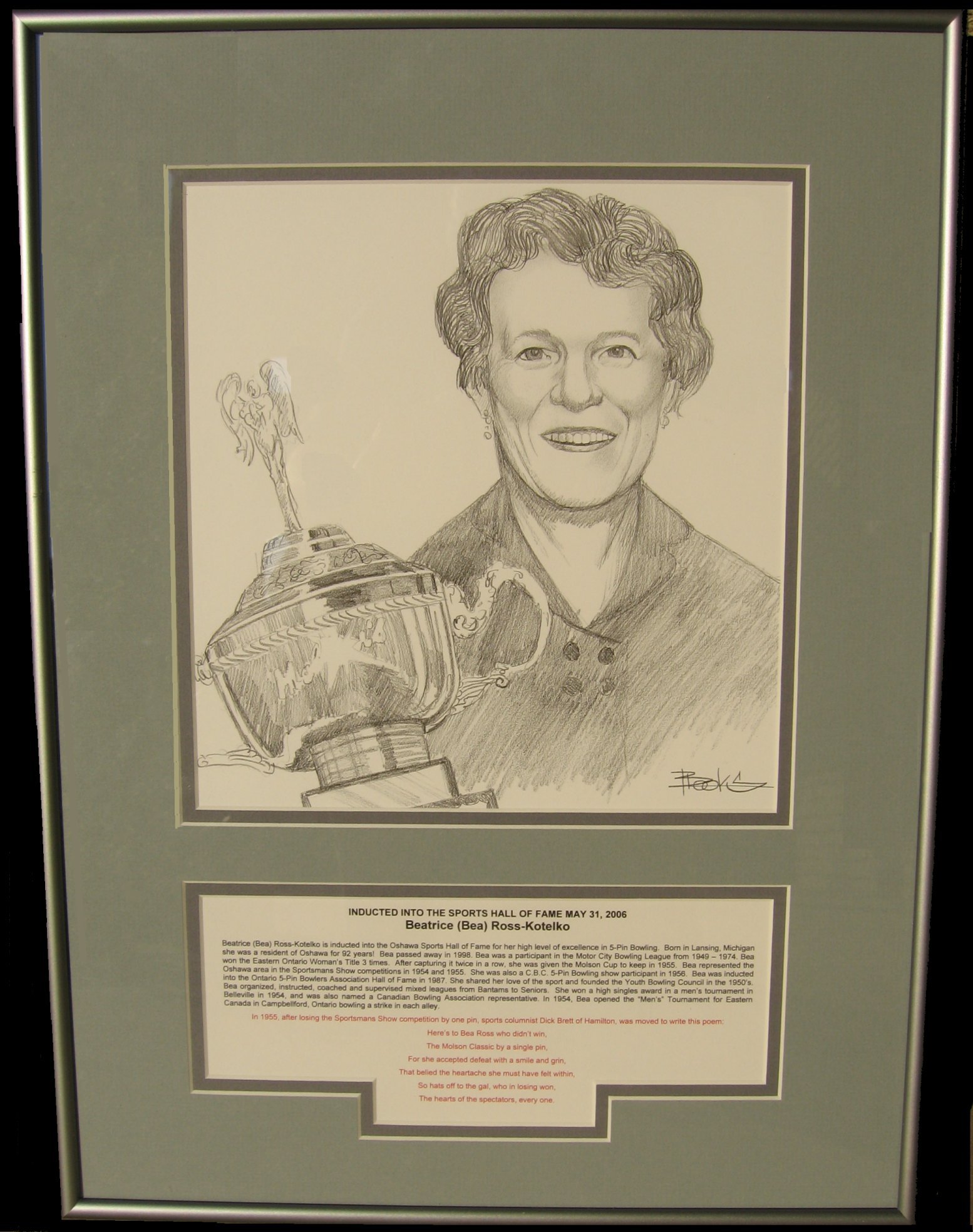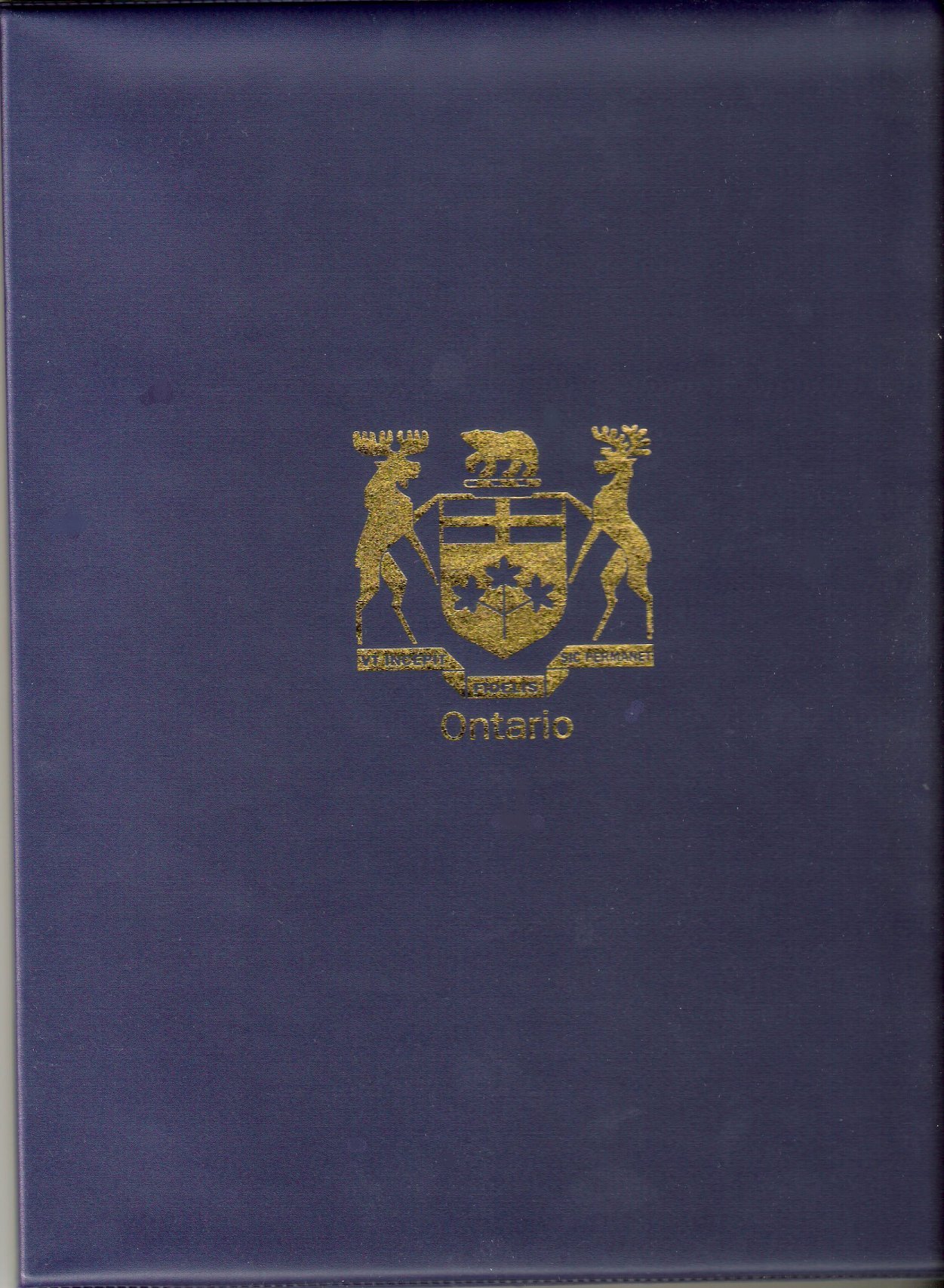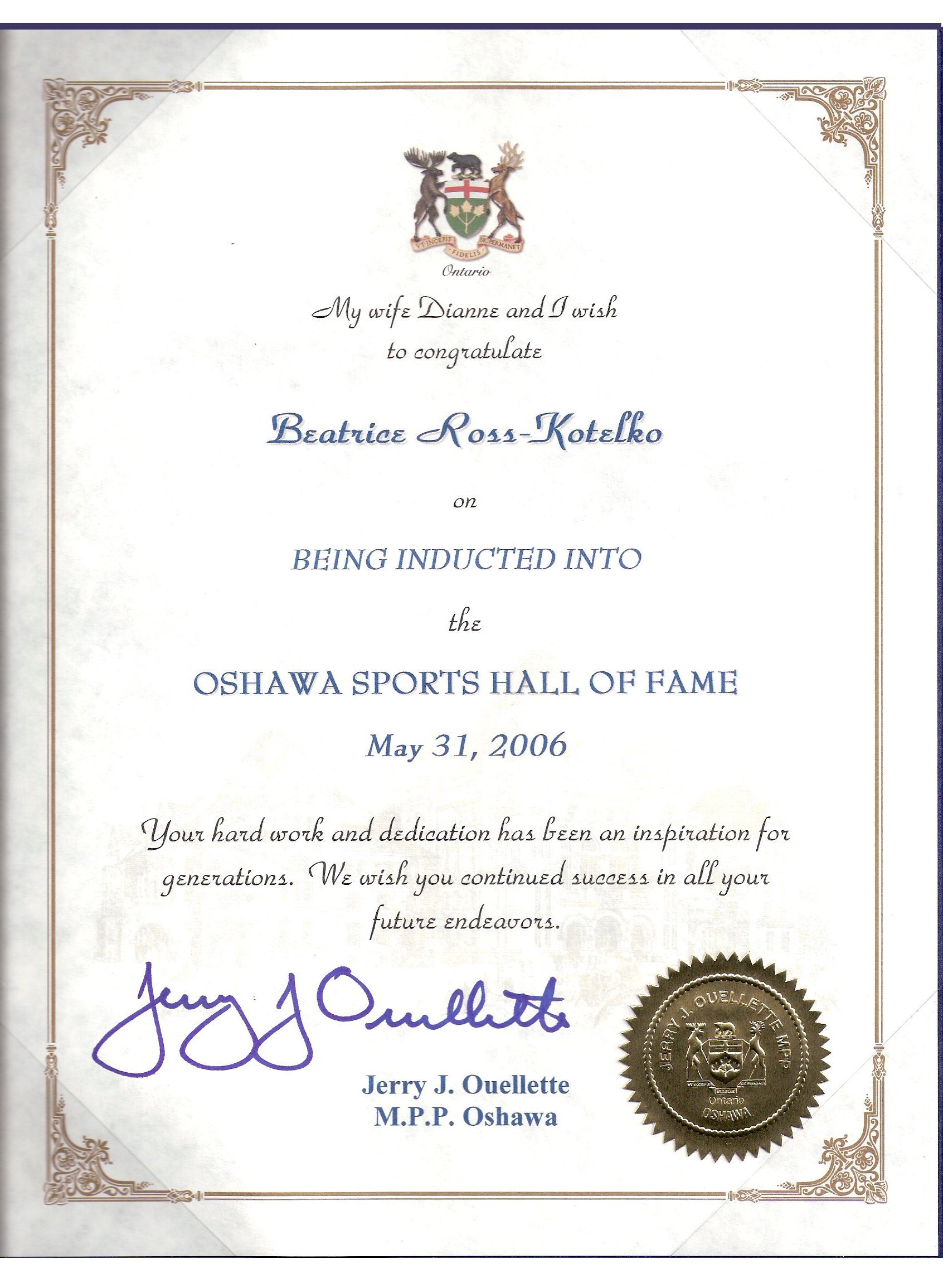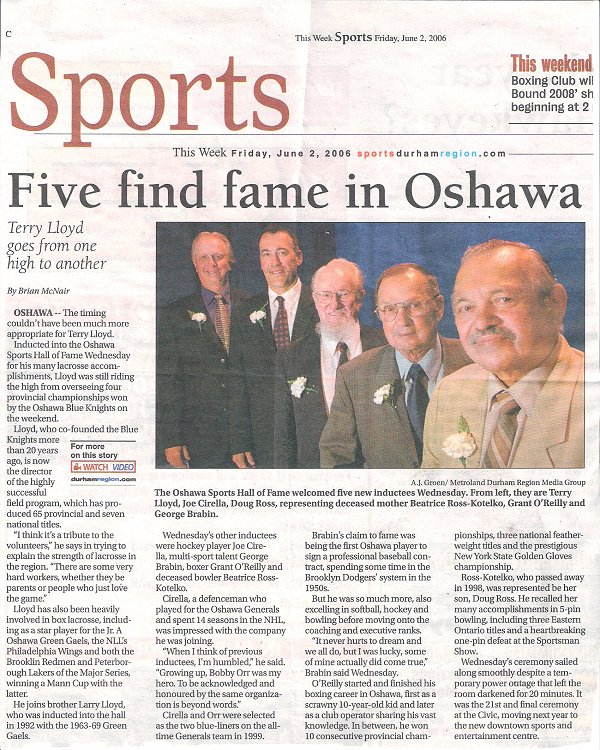 Lois Duffy kindly mailed this newspaper clipping to us after the ceremony.