BEATRICE LEONA BADGLEY
A Précis Of Mom's Life
[
Her Birth
] [
Childhood Pictures
] [
Her Family
]
[
Photo Album
] [
Framed Photos
] [
Oshawa Sports Hall of Fame
]
---
HER BIRTH
My Mother, Bea, was born on November 17, 1906, at 25 Portland Avenue in the city of Detroit, Wayne County, Michigan, with Hugh Camp, M.D. as the attending physician. Her parents, Edward Badgley (from Hastings Township in Ontario) and Eva Joyce were married in Clinton, New York in 1895, and they were on one of her father's business trips as a consulting engineer in the distillation of wood alcohol. The task of ensuring that her birth was recorded had been delegated to her father's Irish mother, "Lou" (Louisa), who placed the name "Alice Leonie Bagley (sic)" in the record books now kept on file at the Michigan Department of Health in Lansing. It was not until many years later that Bea discovered this when she needed the record for travel and a passport. Imagine her surprise when she saw the birth certificate for the first time. If there was ever a case to be made for primordial memory, perhaps it may be found in Bea's pranks as a child involving this grandmother.

One of Bea's favourite anecdotes about her childhood involved some high-spirited antics which included her younger sister, Annie Viola Madeline Badgely, born in March of 1909 in Oshawa. She recalled her grandmother smoked a pipe. "Annie would distract Grandma by pulling up her skirts and I would swipe her tobacco from the pockets in her petticoat. We would be chased over the fence behind our home, and Grandma would threaten to tell our father when he got home. Ada (her younger sister born on May 10, 1911) would get a piece of candy for being a good girl. Our Father chuckled when he heard what we had done."

Undoubtedly, Bea's Father recalled an occasion when he promised his mother "Lou" that he would accompany her home if she didn't smoke. Part-way home his obstinate mother demanded her pipe and tobacco so that she could have a smoke on the street. He objected, to which his mother threatened to sit on the curb until she had a puff. He had a difficult time with her.

These adventures occurred after their house was built in 1915 at 79 Cromwell Avenue in East Whitby west of Park Road, Oshawa. Since the eldest son, Wilfred Lee Badgley (born in 1900 in Detroit) had joined the army during WWI at age 17, Bea and Annie volunteered to help shingle the roof. [Annie died on her sixteenth birthday in March of 1925 at their new home.] Bea's other siblings included the eldest sister, Eva Joyce Badgley, who was born in Detroit in June of 1902, and Hilda Myrtle Badgley, who was born in 1904 in Oshawa.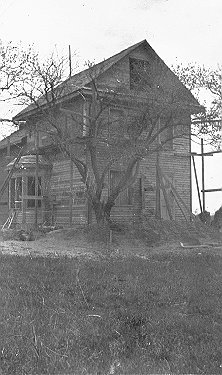 Back to Index
---
CHILDHOOD PICTURES

The following photographs were received from my Mother as I was completing Chapter 9 of a family story and genealogical history. From left to right are (1) Ada and Annie on the steps, (2) Ada in the back yard, (3) Ada and Annie standing and (4) Bea standing behind Ada and Annie.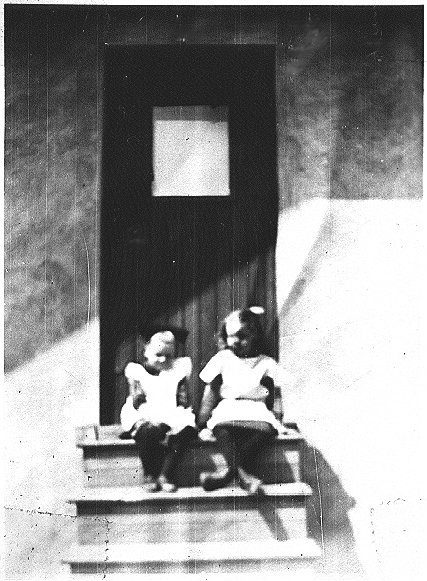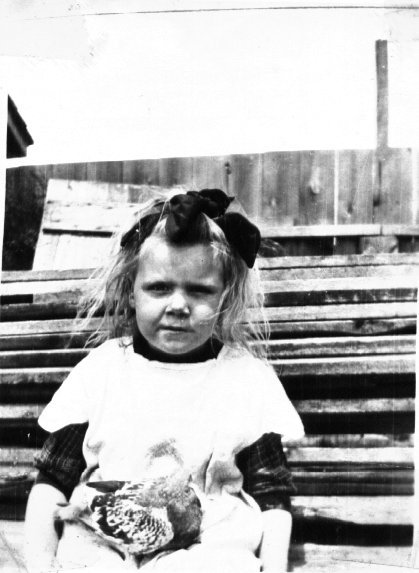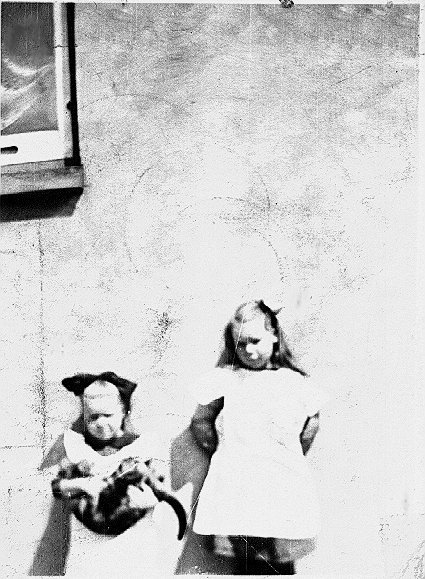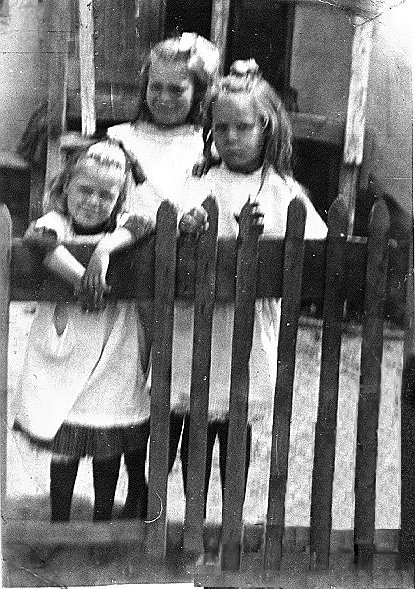 Aside from an Aunt Emma who lived with her family in Point Ann, Ontario, Mom recalled an Aunt Rhettie Juby whose husband was an executive at the Point Ann Cement Plant and whose children were Laura, Uretta and Jim. In the first photo below, Annie, Laura Juby and Bea are on a rock with Euretta and Ada standing in front. The next picture shows Annie standing beside their horse with her father Edward on the other side.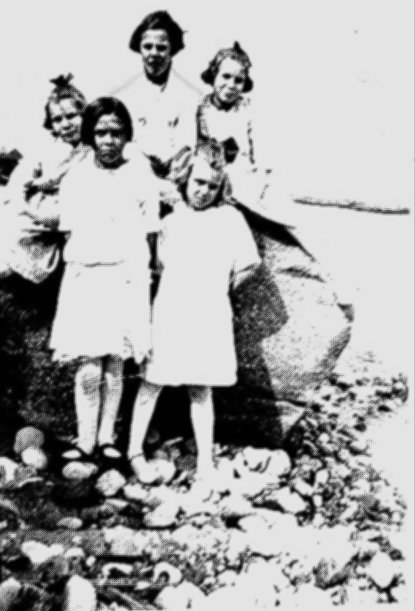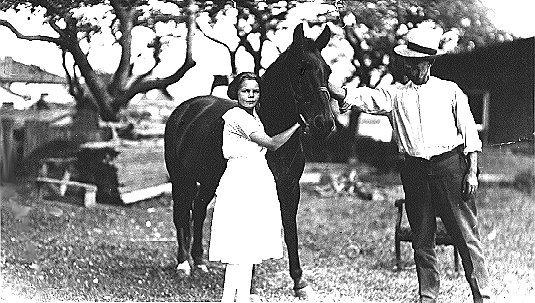 One of Bea's treasured photos was of the girls in Miss Lear's Book IV class. The back row included Hettie Clarke, Bertha Clarke, Miss Amelia Lear, Marjorie McKay and Kitty Wenn. Sitting in front were Ethel Wright, Bea Badgley and Hilda Badgley. Before Bea could complete her High School Entrance Examinations, she contracted a severe case of haemolitic streptococcus. Although she had passed on her year's work, Bea had to discontinue her formal schooling and assist at home. [Miss Lear was also the Grade Eight teacher of Bea's children, Douglas and Marilyn Ross.]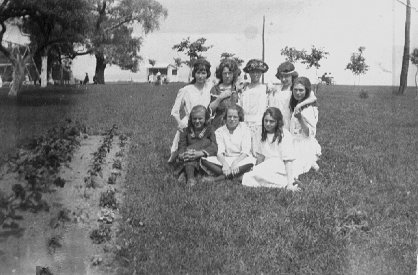 Wilfred returned after WWI where his horse was shot from under him, his instep was torn by shrapnel, he suffered from mustard gas and shell shock, and he survived temporary blindness during an influenza epidemic in an English hospital. The second photo shows Edward with his youngest child Ada and their Irish Setter Dempsey.

The next two pictures show a family reunion circa 1928 with relatives from Point Ann. (1) Back: Edward Badgley, Emma (Joyce) Badgley, Annie (Badgley) Burshaw, Peter Badgley Jr., Bea Badgley, Ada Badgley, Eva (Joyce) Badgley. Children: Nelson Burshaw Sr., Ellen Burshaw, Donald Gerald Burshaw. (2) Edward Badgley, Nelson Burshaw Jr., Annie (Badgley) Burshaw holding Nelson Burshaw Jr., Ada Badgley holding Donald Gerald Burshaw, Bea Badgley holding Ellen Burshaw, Peter Badgley Jr., and Emma (Joyce) Badgley.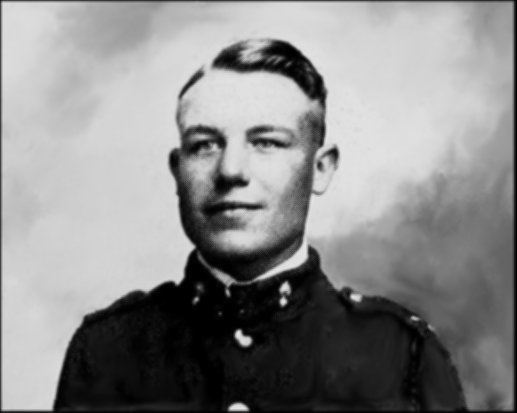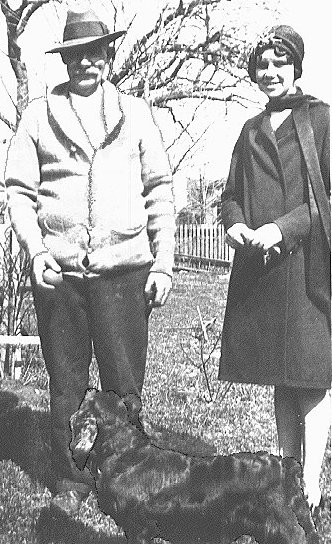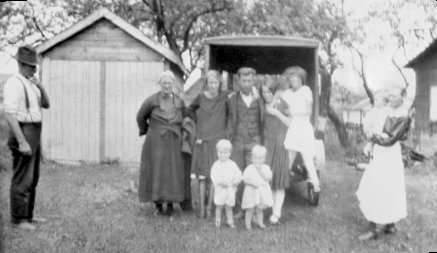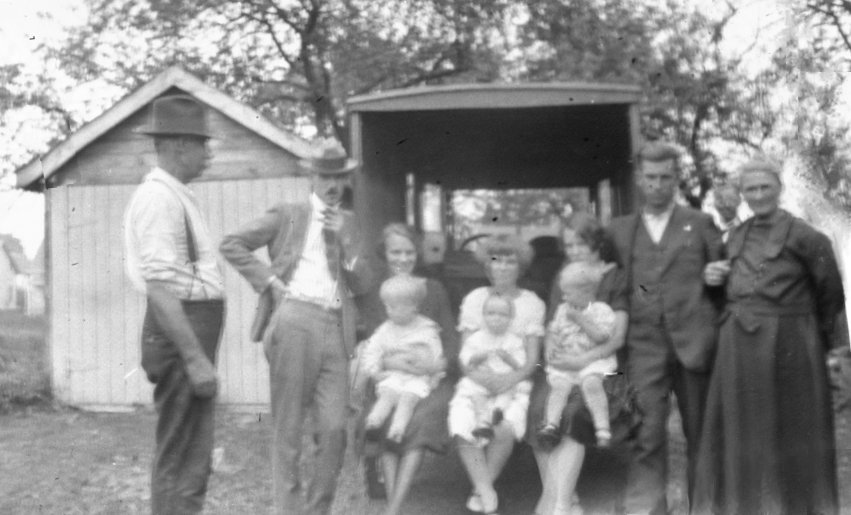 Sisters Eva (Joyce) Badgley and Jenny Joyce (of San Francisco) were reunited in 1943 at the home on Cromwell Avenue. Bea had been born in 1906, the year of the San Francisco earthquake, but it was several years before Eva became aware that Jenny was a survivor. Bea paid a return visit with her Mother in 1960, and in the summer of 1963 I (Doug) took my Mother (Bea) to visit her Aunt Jenny in San Francisco once more.

On December 26, 1996, I took the next photograph of the sisters Beatrice Leona (Badgley, Ross) Kotelko and Ada Verna Ruth (Badgley) Lockwood at the health care facilities of Hillsdale Manor in Oshawa.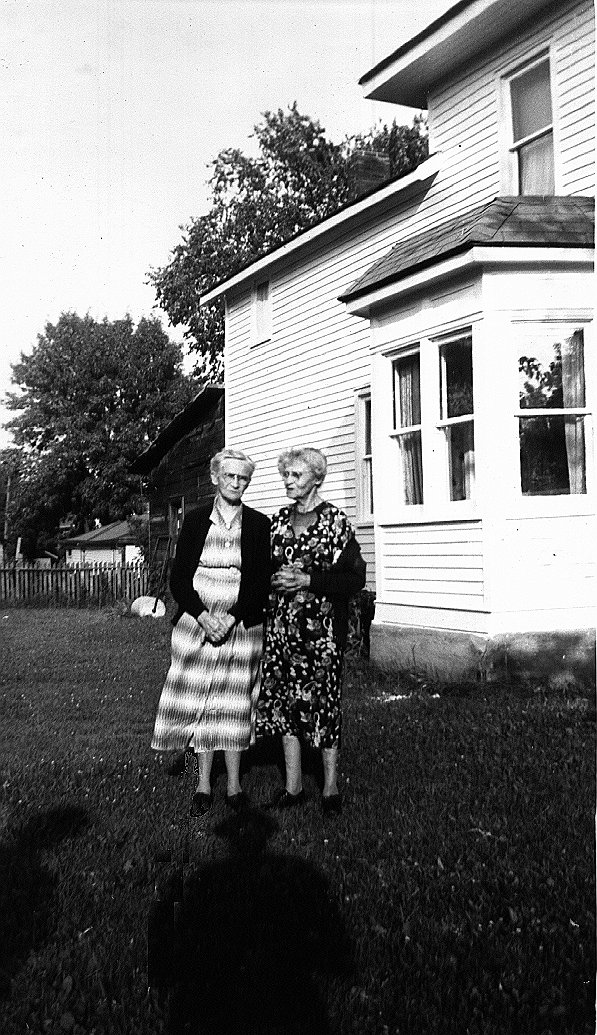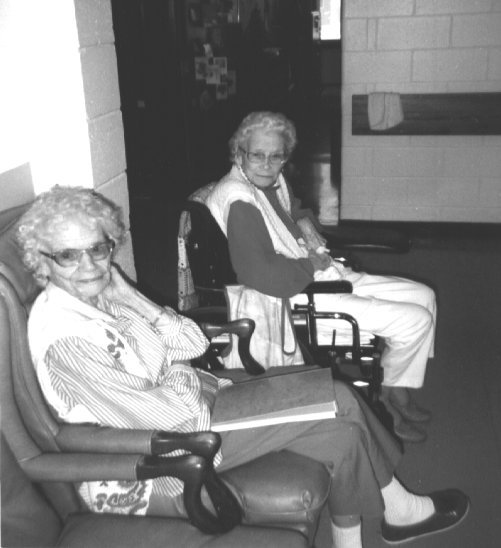 Back to Index
---
HER FAMILY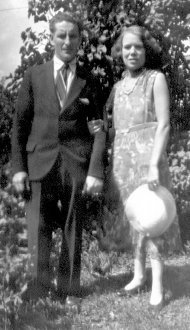 Bea's first job was in the service department of the General Motors Company of Oshawa. For some three years, Jack Ross and his married friend Dick Walker waved to her as they passed by the window where she was working. Bea and Jack also double dated with Bea's sister Ada and Earl Lockwood during the late "roaring twenties". When they decided to marry on July 6, 1929, at the home of his father Reverend John A. Ross on Logan Avenue in Toronto, they were accompanied by Dick and Win Walker of College Hill. Their first home was on Tresane Street, but as the great economic depression began they moved to Montrave Avenue (one block away from Bea's parents).

Their son John Douglas Ross was born (May 11, 1930) in Bea's parents home on Cromwell Avenue and their daughter Marilyn Joan Ross was born (October 27, 1934) in their home on Montrave Avenue as the effects of the depression were abating. The family moved (sometimes on the advice of the family doctor) to French Street, the Lakeshore, Burke Street and Warren Avenue. Summer holidays were often spent at the Ross grandparents' cottage in Waldemar by the Grand River.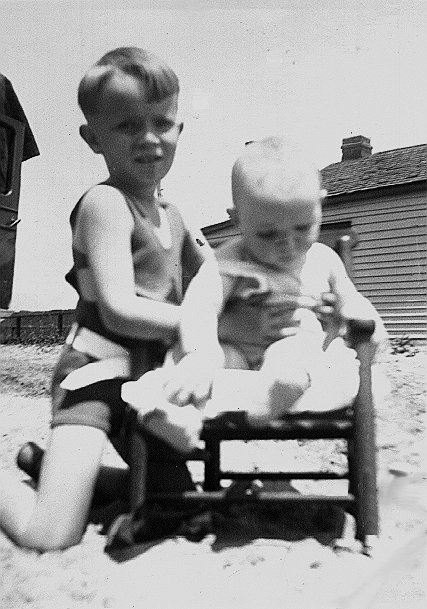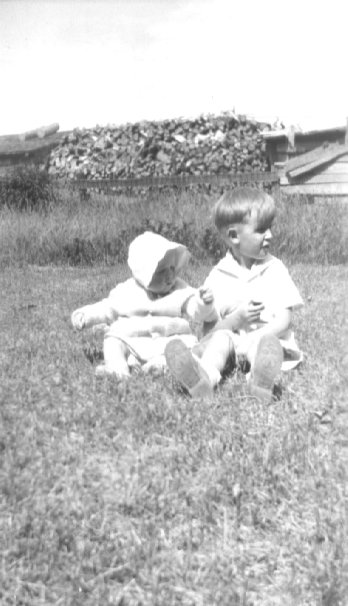 Our first family portrait was taken at the CNR Station in Oshawa during the Royal Visit of King George VI and Queen Elizabeth in 1939. Our next family portrait was taken during World War II when a decision was made to build a home in the Westmount district at 22 Alexander Boulevard (much later renamed Grenfell Street), and Bea once again demonstrated her skills at shingling a roof.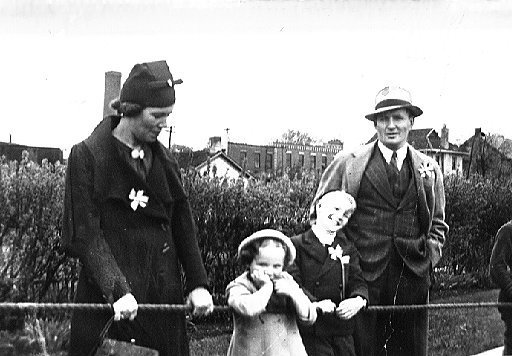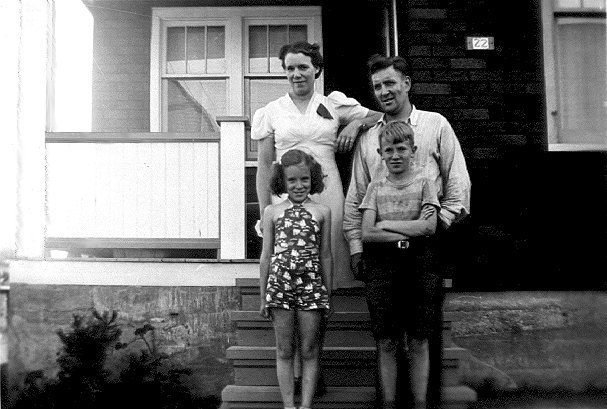 During the Second World War, Bea tried to work in the munitions factory in Ajax but the dust and fumes brought on severe allergic reactions, so she and her mother knit socks and prepared "Care Packages" with a volunteer group at the Centre Street United Church. As a supervisor at the Cole of California factory in Oshawa after the war, she made bathing suits and housecoats which Esther Williams wore in her movie hits. Close work on black velvet material affected her vision and, when she quit, there was an immediate job offer from an automobile fittings plant as a time-clerk in Ajax, which she took for one year. For a brief period she even opened a wee "Variety Shoppe" at the front of our home. In 1949, she did some part-time work at the Smith's Pottery Shop near-by and took some time for recreational bowling at the lanes once located on Simcoe Street North; these were the days before automatic pin-setting machines.

[I (Doug) often wondered whether I had anything to do with her interest in bowling for relaxation. Against her wishes, I had accepted a flying scholarship in the summer of 1948, and I teased her about doing tailspins over the chimney of our home on one weekend. That was when Westmount was on the outskirts of the city and there was very little except farmland to the west . . . plenty of room for a forced landing!]

By 1954, her son had completed his undergraduate work at "Old Vic" (UofT), Marilyn was married (September 11, 1954) and Bea was leaving her mark on five-pin bowling. The "empty nest" syndrome took its toll, and the family doctor advised her in the spring of 1960 to move out of the home on which she had spent so much effort to build and to furnish. Jack Ross remarried on October 24, 1960. Bea (Badgley) Ross waited until April 16, 1966, to marry Matthew Fred Kotelko who had been highly supportive with her bowling.

[I persuaded my Mother to join me on two trips out West. On the first by plane and train in 1963, we climbed to the top of Mount Steven in Field, B.C., and visited her Aunt Jenny in San Francisco (among just a few of our adventures). On our second trip West (1965) by car, I took my mother to see my Great Uncle Sandy Hanley and Great Aunt Mary (McGregor) Hanley in Drumheller once again. Matt joined us there and was well acquainted with my Uncle Sandy from his earlier years as a salesman on the Prairies. My mother asked about any feelings I might have if she and Matt were to marry. They were meant to be together at that moment in time, and I attended their wedding on April 16, 1966. My wife Pat and I were married on Canada Day (July 1, 1967) with my sister Marilyn (Ross) Beckell, her husband Bert Beckell, my Mother Bea (Ross) Kotelko and Matt Kotelko among those in attendance. Time passes, and the total of Bea's grandchildren was soon four.]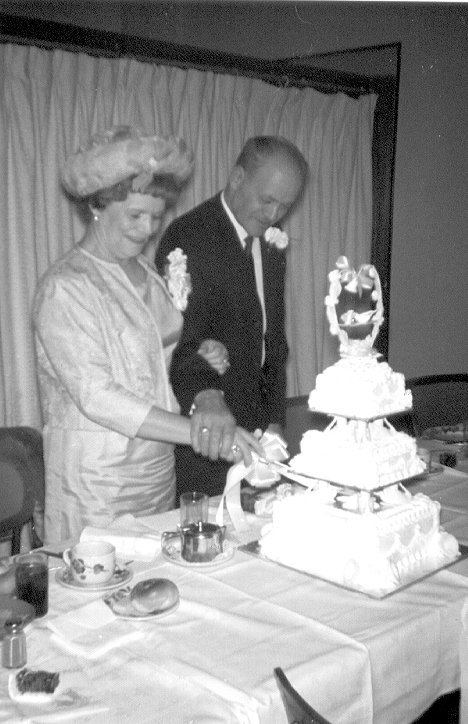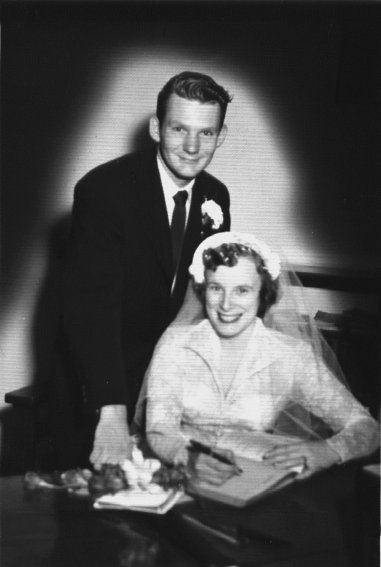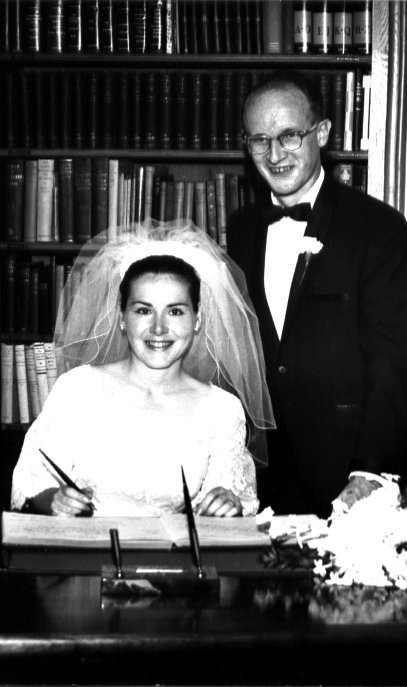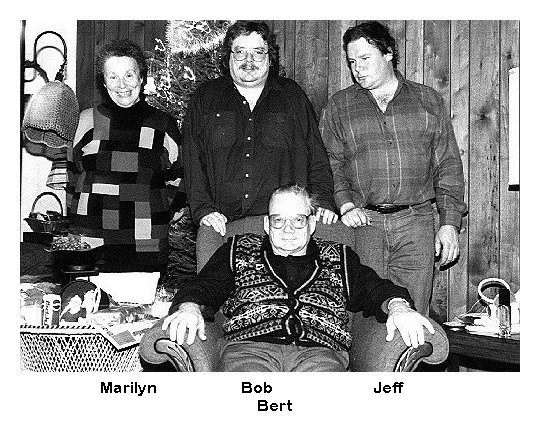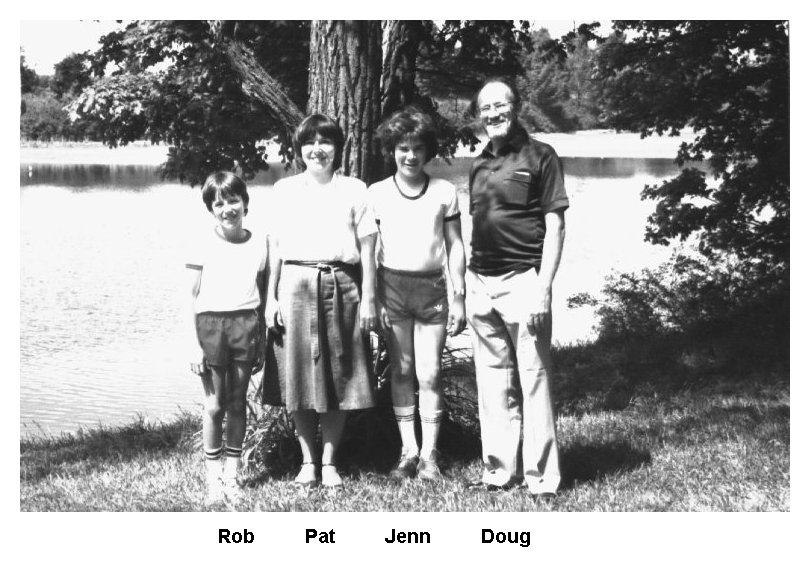 Bea set some amazing bowling records. In 1954, she opened a Men's Bowling Tournament for Eastern Canada in Campbellford, bowling a strike on each alley. She later entered a men's tournament in Belleville, Ontario, and won a trophy for the high single score. She took the Women's Single Eastern Ontario Regional Championship three times (Waterloo 1954, Oshawa 1955 and Peterborough 1957) at the Molson's Classic Five-pin Tournament, and was presented the Molson's Silver Cup Trophy to keep. She became a frequent competitor on the CBC TV "Bowling for Dollars" show. She was a finalist at the Toronto CNE's Sportsmen's Show Molson Classic in both 1954 and 1955, losing by only one pin in the latter year after a series of ten games. As a builder of the sport of bowling during the late 50's, she founded the Youth Bowling Council at Matt's Motor City Bowl on Simcoe Street North, and organized (and instructed) mixed leagues of youngsters from the Bantams to the Seniors. As a member of the Ontario Bowler's Council, she accepted the position of Representative on the Canadian Bowling Association. On November 7, 1987, she was inducted into the Players' Division of the Ontario Sports Hall of Fame for Five-Pin Bowling as one of the top pioneer five-pin bowlers in Ontario.
Back to Index
---