SPECIAL: FAMILY A3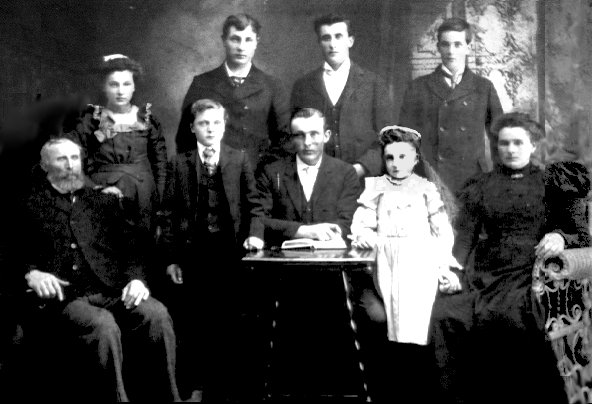 The Family Of Alexander Ross and Euphemia Sinclair
The source of this photograph is Alexander William Ross (A3A3). Alex and his wife Marion permitted me to make a slide copy at their home on August 8, 1978.

SEATED ACROSS THE FRONT: ALEXANDER FRASER ROSS (A3), Donald Ross (A3B) at the table and EUPHEMIA SINCLAIR (A3spouse).

STANDING BESIDE TABLE: William Allen Ross (A3F) and Mary Ann Ross (A3G).

STANDING AT BACK: Jessie Fraser Ross (A3E), James Ross (A3C), John Alexander Ross (A3A) and Peter Ross (A3D).
Please use the BACK button of your browser to return.

© The Ross-ter Collection